Holiday celebration
Holiday celebrations just got more festive
Expand your holiday party plans with a holiday board from Kudoboard—perfect for live or virtual holiday parties.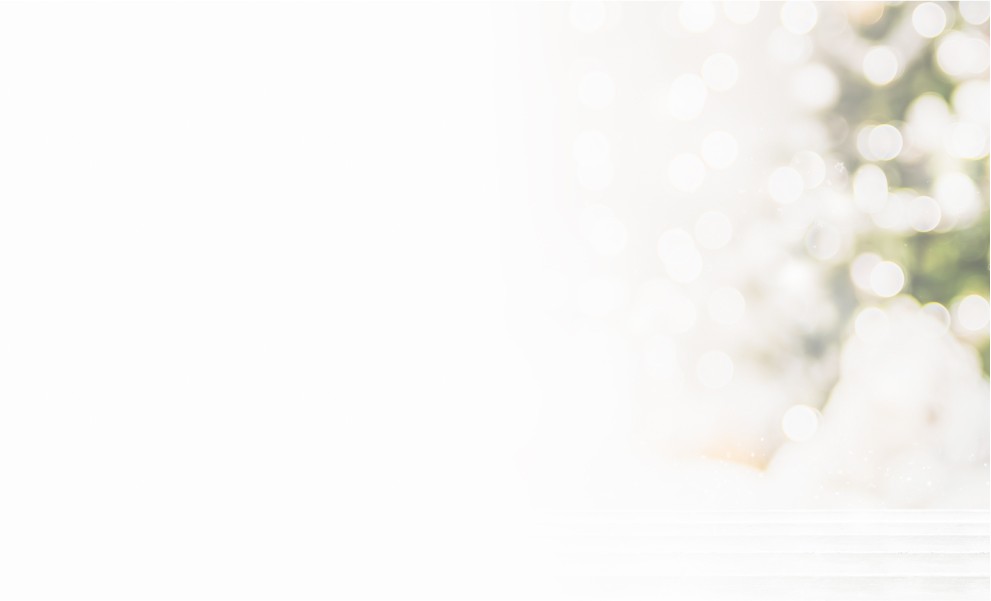 How to create a holiday celebration board
Easily create a holiday board for photos, GIFs, messages, and more—it's a holiday celebration you'll never forget.
Customize your holiday celebration cards – here's a taste:
Take it to the next Level with a Subscription
Team morale boost, delivered.
Empower colleagues to celebrate each other and have a stronger sense of belonging at work with Elevate by Kudoboard.
Unlimited boards and multiple board creators to celebrate all your milestones, company events, & peer-to-peer recognition.

Custom branding lets you personalize your Kudoboard's with your organization look & feel.

Automate board creation for employee birthdays and work anniversaries.

Integrate with your key systems like SSO, Slack or MS Teams, and more.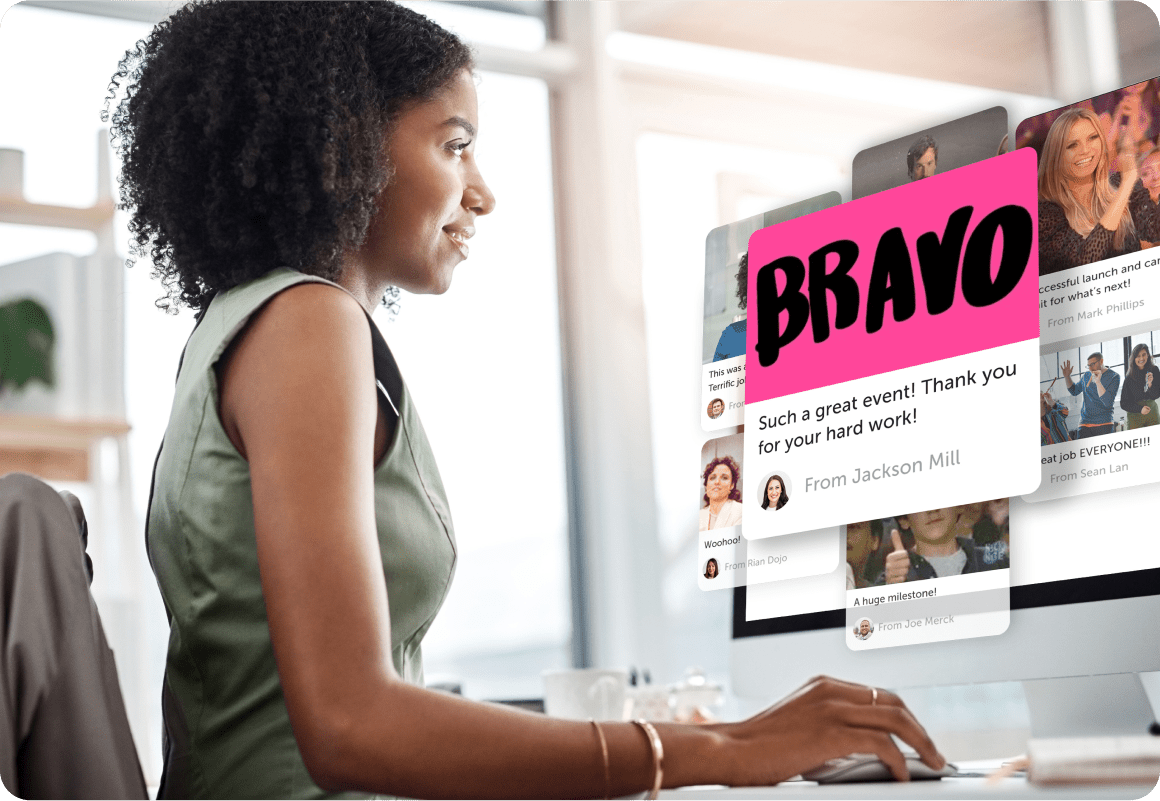 Celebrating a holiday at work with an event?
Create a Kudoboard for your holiday celebration event that everyone will love to be a part of. You can say it all with fonts, photos, GIFs and more features. Include your company custom branding and artwork, too.
We've got you covered. Contact us to get setup.
Your logo at the top
Custom pricing
Custom URL
Proactive moderation
Multiple administrators
Embeddable content
Board export
Tagging, likes, and comments
Custom disclaimer
Custom input fields
Board metrics
Dedicated account manager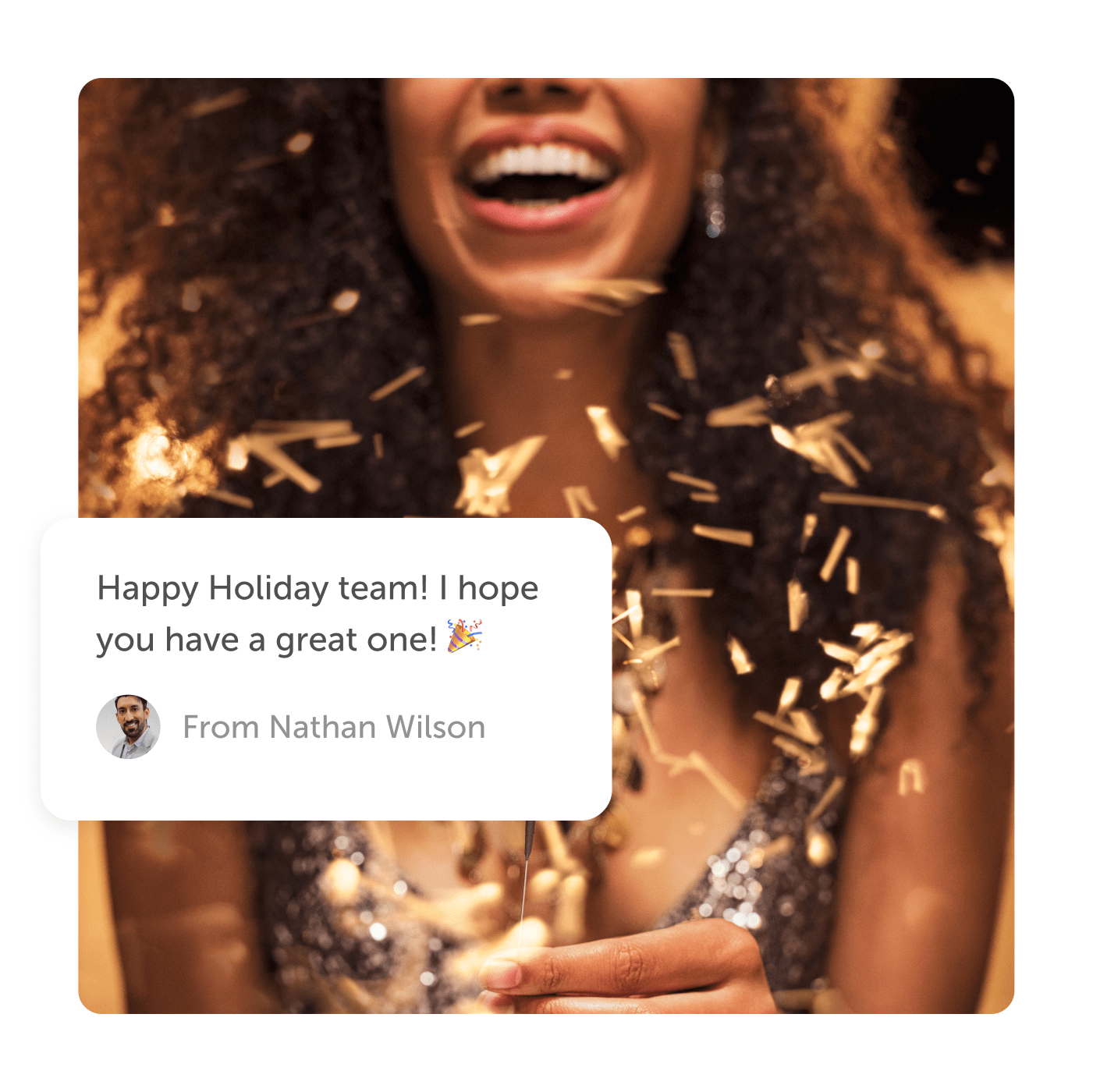 Easy to use. Easy to share. A great experience and perfect for the situation.

Pip L.

It's a more time saving way of being able to express celebratory thoughts, memories, or gratitude with those that we work with. I love too that we can add pictures and gifs for the more fun and creative ways of expressing these thoughts!

Peter O. Program Manager Higher Education

I would use Kudoboard if I weren't working remotely – it's so much easier to manage than sneaking a card around the office to collect messages. 

Jennifer T. Sr. Manager, Client Training

You can provide a global digital experience with ease. There is no need to manually coordinate with your colleagues, stakeholders or friends as this experience is so simple to manage all online.

Joe Q. Director, High Touch Demand Mechanical or Industrial Engineering
Kudoboard's best features for holiday celebration boards
Totally Custom

Easily customize the look and feel for your company holiday party, including background artwork, fonts, personalization, display experience and add-ons.

Invite Contributors—Anywhere

Executives, coworkers, clients, vendors… anyone can add to your online holiday board, no matter where they are. Just drop them the link or display the QR code at your office holiday party.

Authentic Posts

A Kudoboard post is much more than a signature or quick "Happy Holidays!" Posts can include shout outs, memories, photos, videos, and any other holiday tribute.

Schedule Delivery

No need to worry about walking a card around or getting their address. Simply schedule the board to be shared via email on a day of your choosing.

Thank Contributors

Recipients can quickly thank contributors once they receive their card or after the holiday celebration.

Print It

Print your memories, photos, and shout outs for a permanent memory of festive holidays past.

Display Slideshow

Display your company holiday celebration board during the holiday party or on a team meeting—our slideshows are perfect!

Great for Hybrid Teams

Remote and hybrid teams can still be connected through virtual company events. Kudoboard's features are designed for virtual connection.

Emojis & Comments

Upgrade to a business plan to add comments and emoji reactions to posts for even more connection.

Sustainability

Kudoboards are more sustainable for your wallet AND the earth.
Online cards for every holiday
Kudoboard's online holiday cards are totally customizable, so whether it's Christmas or a personal family tradition—you can celebrate together.
Bring every holiday to life – for everyone.
Acknowledging the moments that matter is important. Showing you care is proven to change the way we think—and perform.
#1
reason people leave their job is because of a lack of recognition.
98%
of people would be happier if they were celebrated at work.
92%
of people feel happier at work when they receive a Kudoboard.
85%
prefer a Kudoboard over a paper card. It's more authentic.
83%
of customers experience a positive impact on morale with Kudoboard.
80%
prefer contributing to a Kudoboard over a paper card. It's more fun.
>75%
improvement in team morale is gained by Kudoboard deployment.
90%
say companies undervalue the effects of recognizing people.
GET A KUDOBOARD SUBSCRIPTION
Celebrate every holiday with unlimited boards
Frequently asked questions about holiday celebration boards
A holiday celebration board from Kudoboard is a digital way to send goodwill and seasonal cheer to loved ones. For the individual tasked with "holiday card duty," finding the right card, the right photo, and the right words (all within the right amount of time!) can be difficult. With Kudoboard, you can custom-create a board to compile all of your content easily, right from your computer or phone. 
Let's say the deadline for sending your family holiday card has come and gone, amongst the chaos of the season, and the never-ending to-do lists. Instead of getting something printed out and mailed, you can instead choose a holiday board on our website, and send all of your friends and family a link to view it! Kudoboard allows messages, GIFs, photos, and videos to be added to your holiday card, so you can make it exactly what you want.
Holiday cards have been a valued part of our various seasonal traditions for many years.  But as time has passed, and how we communicate shifts and evolves, the practice of sending out physical holiday cards has also changed. Fewer and fewer people are sending them each year, while others are doubling down on keeping the tradition alive. Could there possibly be a middle ground?
Enter: Online holiday cards. By eliminating the steps and costs of printing, envelopes, and postage, the process becomes a lot simpler. There is less waste, but still the same amount of space to give something special to your friends and family. We all want to be able to share our lives with the people who matter most to us, while not adding more stress into our lives in order to do it. Online holiday cards from Kudoboard present the perfect opportunity to do just that!
We have worked to make this process so simple, anyone can do it!
Once you click the "Create a Kudoboard" button on our website, our template will walk you through each step quickly and easily. You will be prompted to select a name or title for your board and select the type of board that fits your needs best. From there, you can try out a variety of backgrounds until you find the right one. Voila! Your board is created!
Now comes the fun part: adding in all of the things specific to your holiday that you want to share. Narrow down what information, photos, or videos you want to highlight, and get creating!
Kudoboard makes it easy and fun to add many different options to your online holiday card. Your various seasonal greetings can be emphasized with photos, GIFs, or videos. Having to agonize over finding just one or two things to put on your card is a thing of the past. Your online holiday card can hold as many as you want! You have the unique ability to style your board in a way that highlights your family's personalities, and what your friends and family would be excited to see.
The great thing about using Kudoboard for your online holiday card needs is you can customize your card to be exactly what you are looking for. Greeting cards are a tried-and-true tradition for many different holidays and having an online option makes sharing holiday cheer even easier. Here are some of the most popular holidays to give a greeting card:
Christmas Eve

Christmas

Hanukkah

Valentines Day

Easter

Diwali

Eid al-Fitr

Halloween

New Years

Chinese New Year

Independence Day
Pricing for your photo holiday card varies depending on your need. Kudoboard offers a free mini-board that allows space for 10 posts or less. It is the perfect size for a few messages, and a handful of photos to showcase your year.
Our Premium board (our most popular) allows for up to 100 posts and the option of adding videos, for only $5.99. This option gives you the chance to add a variety of pictures and videos, as well as to give each member of your family a chance to add their own message for family and friends to see. 
From there, we have a variety of options for larger groups, companies, memorials, or milestones that start at $20 per board.
Absolutely! Kudoboard offers the perfect solution for something like a business's online Christmas card. Whether you are a small company with only a handful of employees, or somewhere with hundreds of people working together, we have a board that can fit your needs. 
With our Milestone board, you have unlimited posts so that every employee in your company can post their own message to the online Christmas card. In addition, with this board, you have the option to play the posts as a slideshow, which would be perfect for a work Christmas party.
We know that, sometimes, just having a digital option for your holiday card isn't enough. That's why we have printing options for you! Kudoboard offers the opportunity to have your board printed as a beautiful, hardbound book, or as a high-resolution poster. 
Once your board is full, you can select the option to have it printed as a book. Our books come with a 7"x7" hardcover and have an image-wrapped, matte finish. We ship anywhere in the US, or to many countries worldwide. 
If you choose to have your online holiday card printed as a poster, you have the option of 12", 24", or 48" wide. We can print and ship you a beautiful, semi-gloss poster, or you can download a high-resolution image of your board and print it on your own.
Can't find all of the information you were looking for here? Come check out our blog! We are regularly posting new content to help you find what you need. Once you are there, feel free to poke around and see if any of the other content piques your interest! 
And, as always, we love hearing from you – so please contact us with any unanswered questions!