Online slideshows
Create beautiful slideshows for every occasion and event with Kudoboard
Team up with friends, family, or coworkers to create a custom digital collage of photos, videos, GIFs, and messages.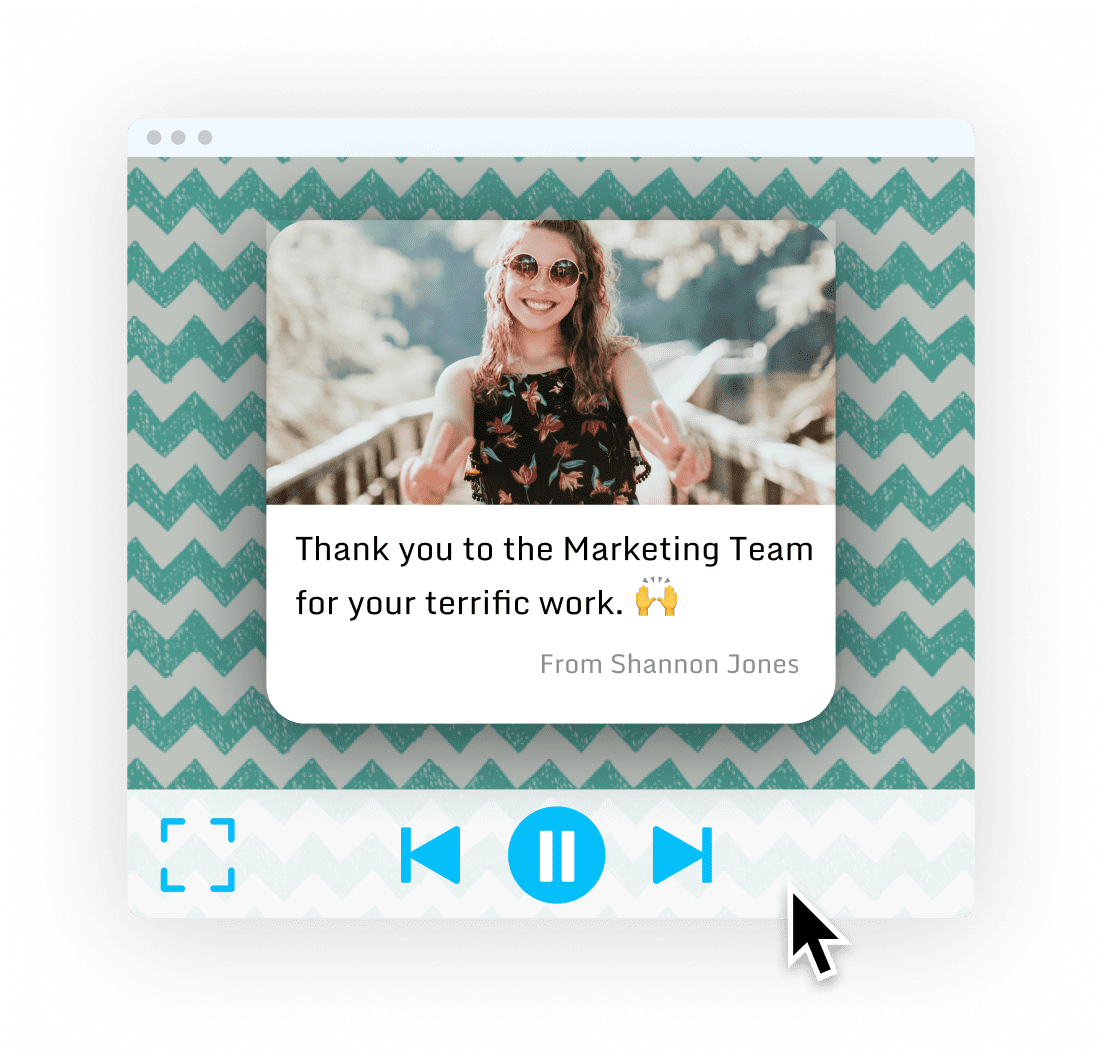 Explore Kudoboard for online slideshows
From new babies to colleague retirements, you can turn your Kudoboard group appreciation into a slideshow to show your recipient appreciation.
What occasion do you want to celebrate?
Start with an online group card and easily convert it to a slideshow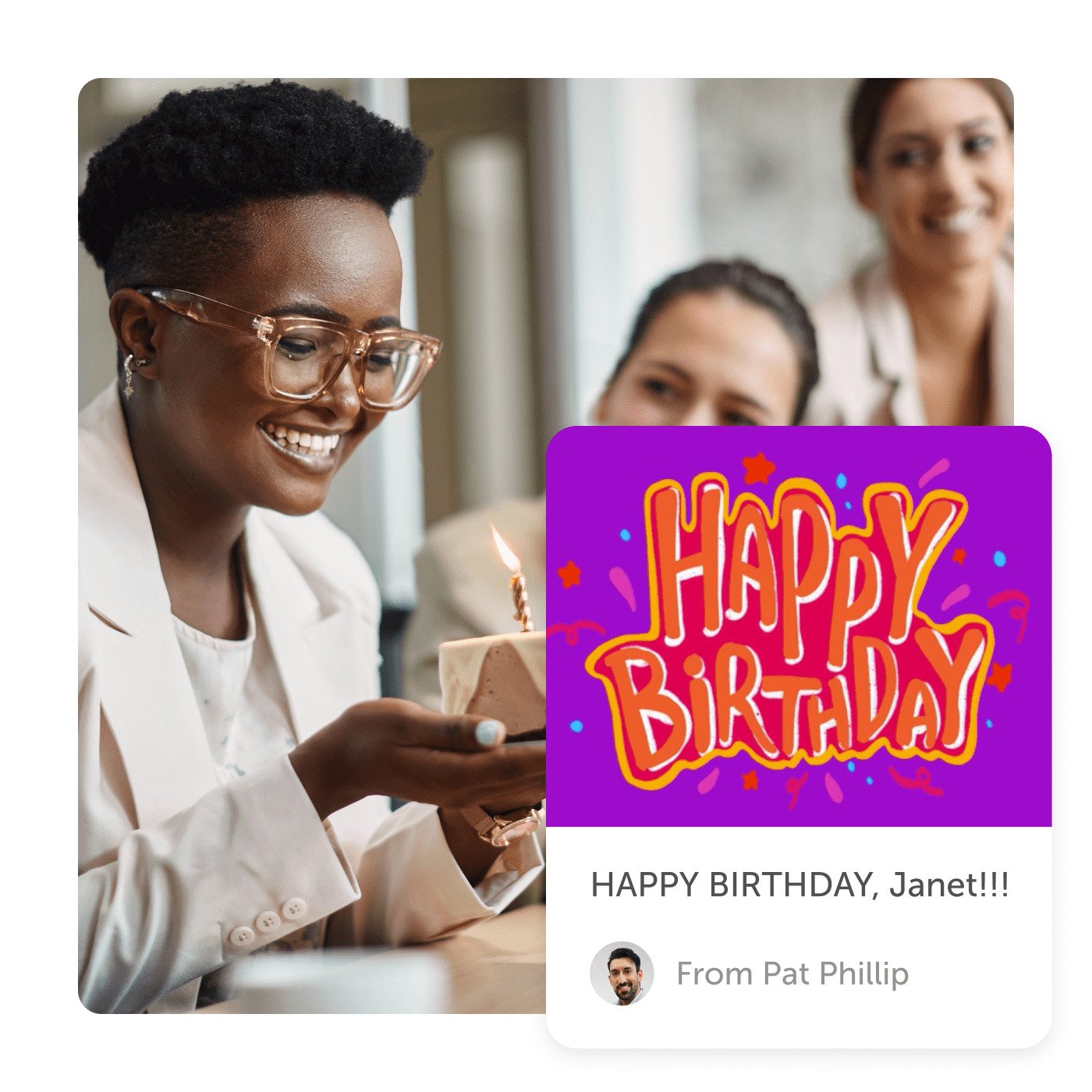 Online slideshows
Include a slideshow for a milestone birthday
Create a birthday slideshow to honor a big birthday for a colleague, friend, or loved one.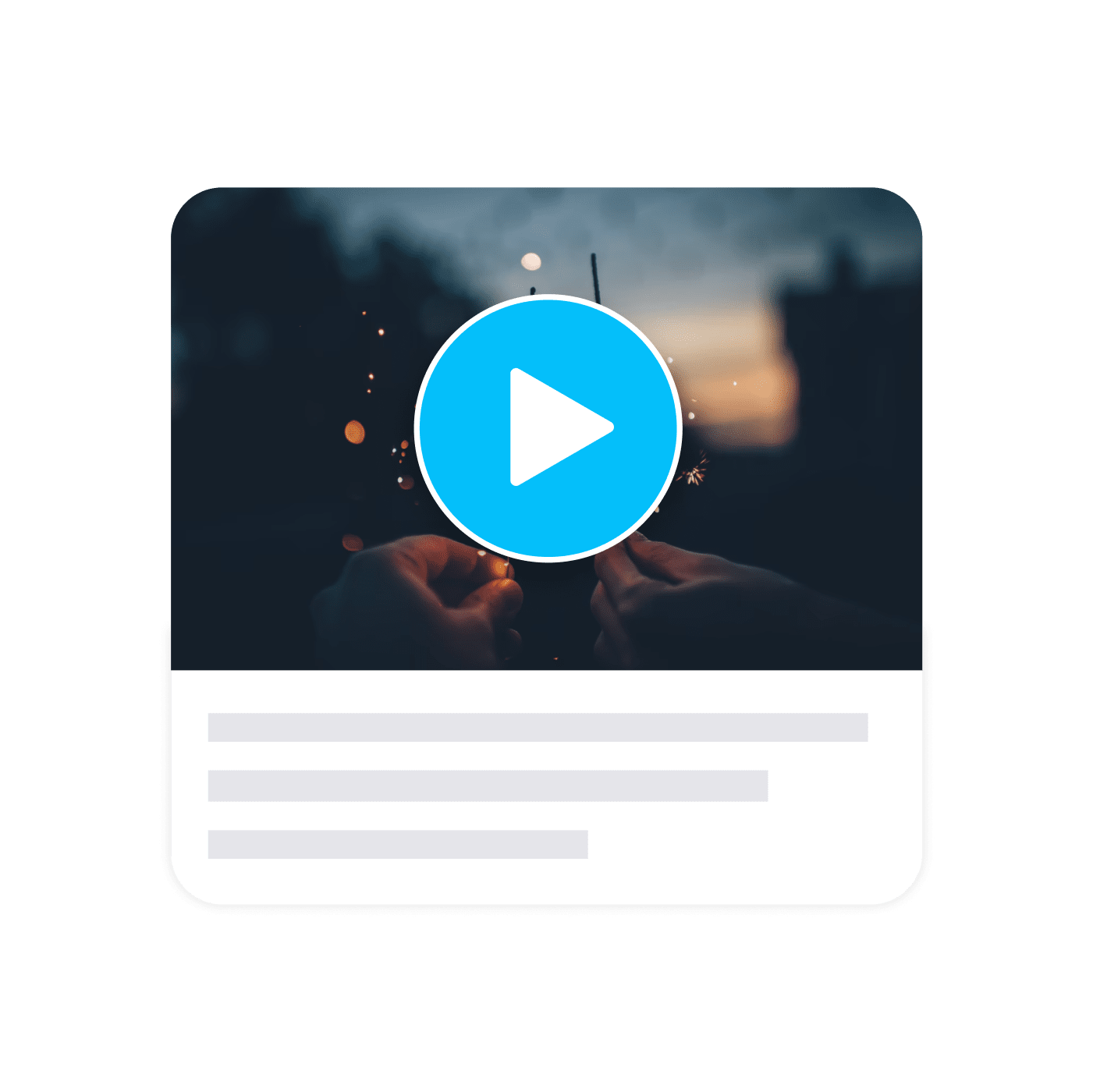 Online slideshows
Bring your photos and messages to life with a slideshow
Show people you care with a custom online slideshow that showcases photos, videos and messages from everyone.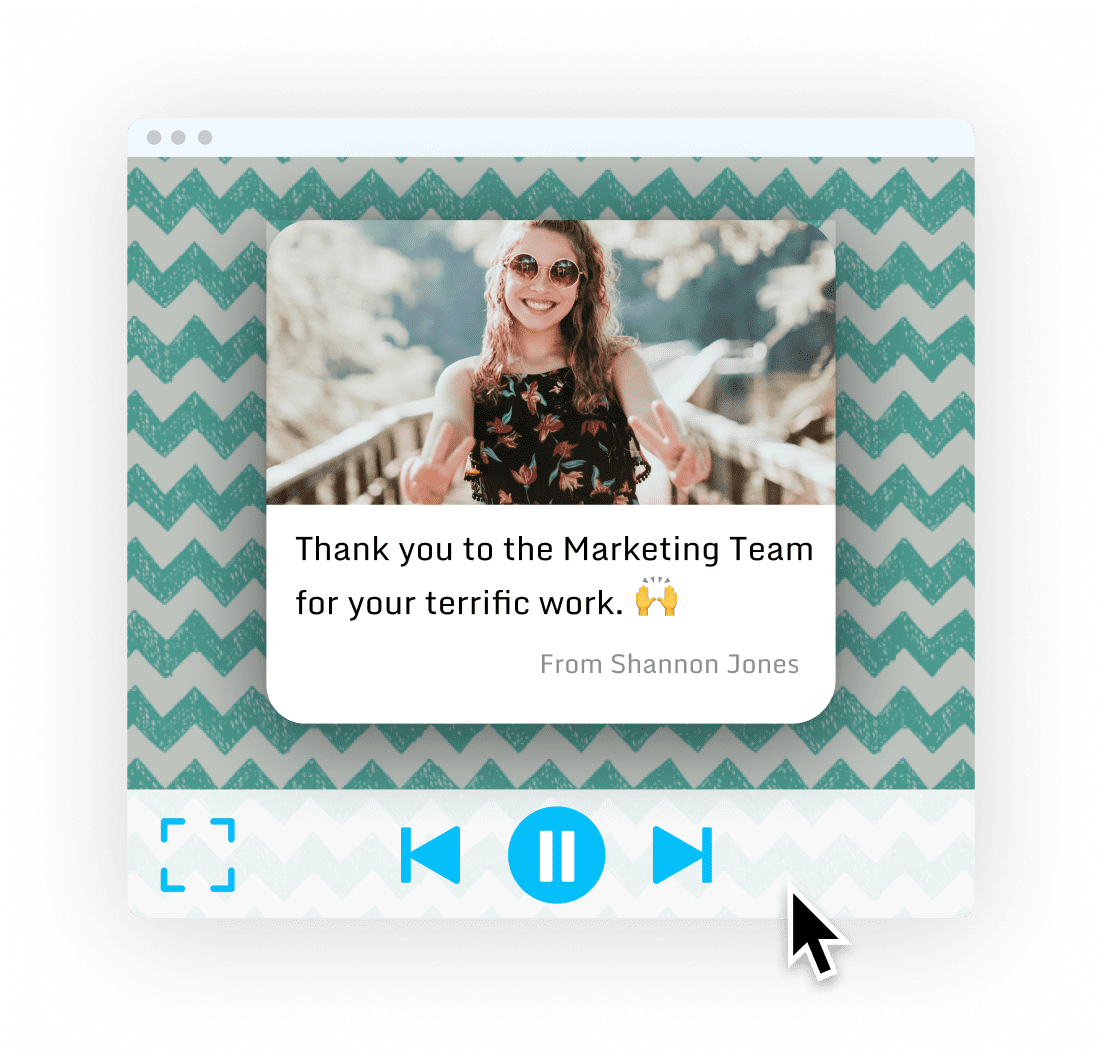 Online slideshows
Timeless memories. Online, forever.
Create an online slideshow that can be shared, printed or viewed online, anytime. Forever.
Frequently asked questions about online slideshows
Online slideshows refer to digital presentations that utilize a series of slides to convey information, ideas, or messages. They are commonly used in various settings, including educational, business, and personal environments to celebrate everything from birthday's to promotion's.
Unlike traditional slideshows that require physical slides or transparencies, online slideshows are created and presented using digital tools and platforms. They offer more flexibility in terms of design, multimedia integration, and sharing capabilities.
Online slideshows provide several advantages, such as easy accessibility from any device with an internet connection, the ability to incorporate multimedia elements like images, videos, and audio, and the option to collaborate and share presentations with others remotely.
There are numerous tools available for creating online slideshows, including popular ones like Microsoft PowerPoint, Google Slides, Kudoboard, Prezi, and SlideShare. These platforms offer various features and templates to help you create visually appealing presentations.
Yes! Kudoboard allows you to customize the design of your slideshows. You can choose from a range of templates, adjust fonts, colors, and backgrounds, add animations or transitions, and even create your own layouts to suit your specific needs.
Sharing online slideshows is easy and convenient. You can often generate a shareable link or embed code to send to others via email, social media, or messaging platforms.
Yes, online slideshows are designed to be compatible with various devices, including desktop computers, laptops, tablets, and smartphones. Kudoboard optimizes your slideshow to ensure they can be viewed and interacted with seamlessly across different screen sizes and operating systems.
Yes, your slideshow can be downloaded to view offline to view anywhere you'd like.
Kudoboard prioritizes data security and offers privacy settings, encryption options, and password protection for your slideshows.