Farewell cards
Thoughtful online farewell cards
Saying goodbye can be difficult, but it's worth it to say goodbye the right way. Say farewell as a group with customized online messages, GIFs, videos, and more.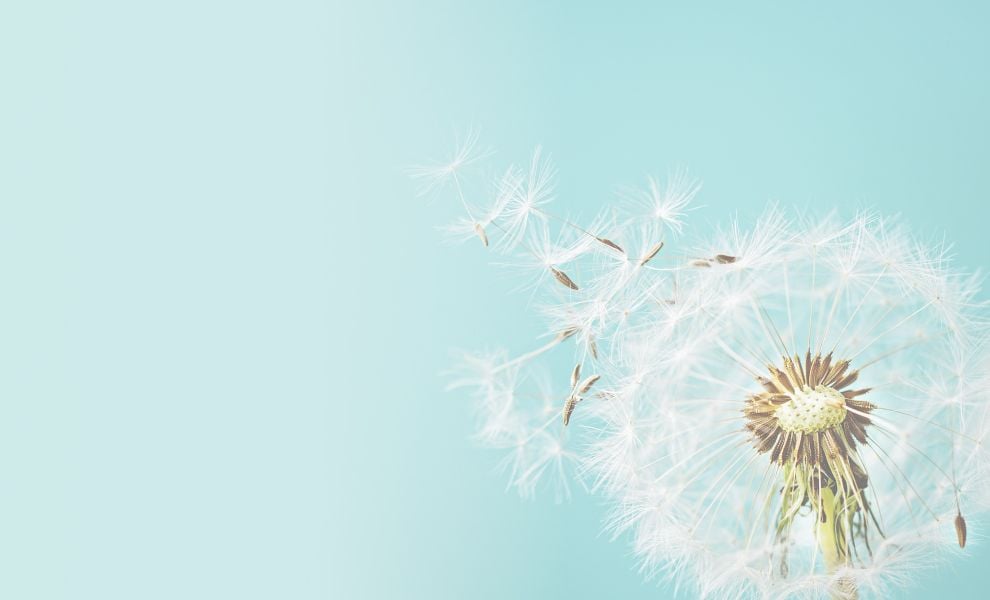 How online farewell cards work
Kudoboard's online farewell cards allow you to gather appreciation from a group, delivered directly to the recipient virtually.
Check out these sample farewell cards from a group
Take it to the next Level with a Subscription
Team morale boost, delivered.
Empower colleagues to celebrate each other and have a stronger sense of belonging at work with Elevate by Kudoboard.
Unlimited boards and multiple board creators to celebrate all your milestones, company events, & peer-to-peer recognition.

Custom branding lets you personalize your Kudoboards with your organization look & feel.

Automate board creation for employee birthdays and work anniversaries.

Integrate with your key systems like SSO, Slack or MS Teams, and more.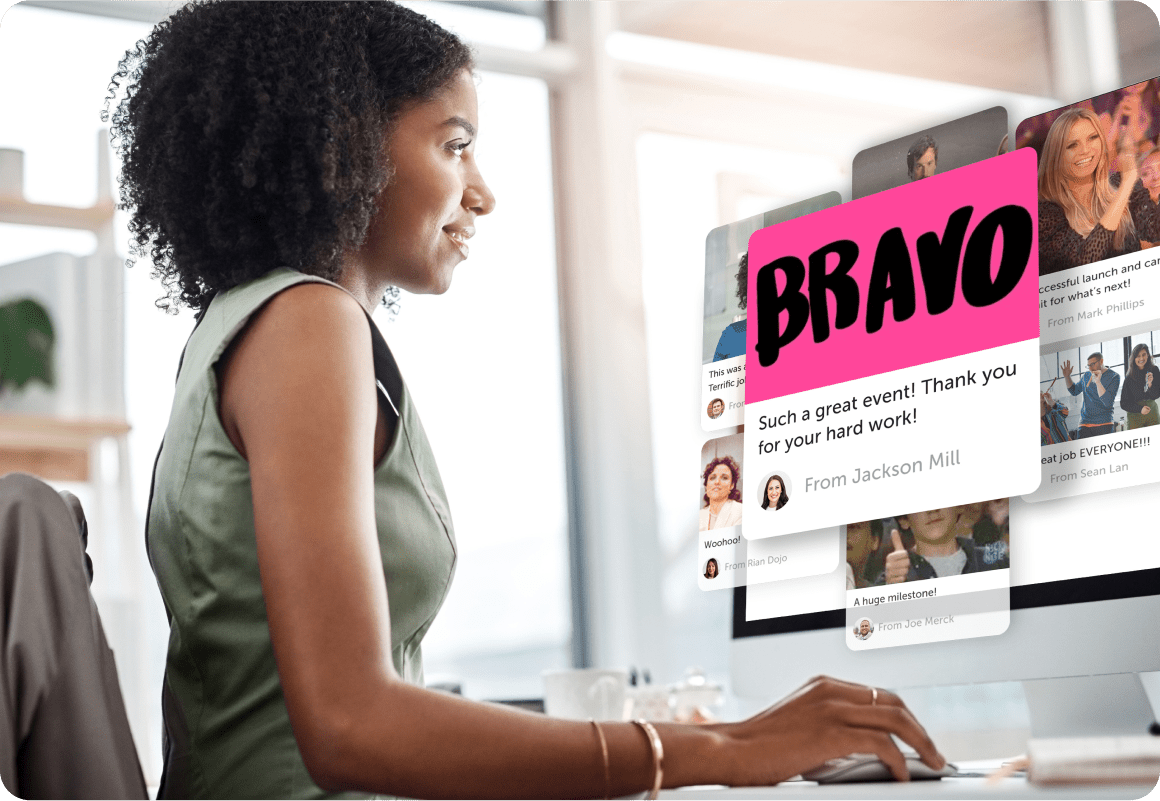 Having a farewell company event?
Kudoboard is perfect for a major departure or farewell party. Take your company to the next level with flexible features.
Contact us to get set up.
Your logo at the top
Custom pricing
Custom URL
Proactive Moderation
Multiple admins and contributors
Embeddable slideshow
Board export
Tagging, likes & comments
Custom disclaimer
Custom input fields
Board metrics
Dedicated account manager
Customize your farewell cards. Here's a taste:
Choose a lovely background from our custom art menu, then personalize with fonts, colors, photos, messages, and more.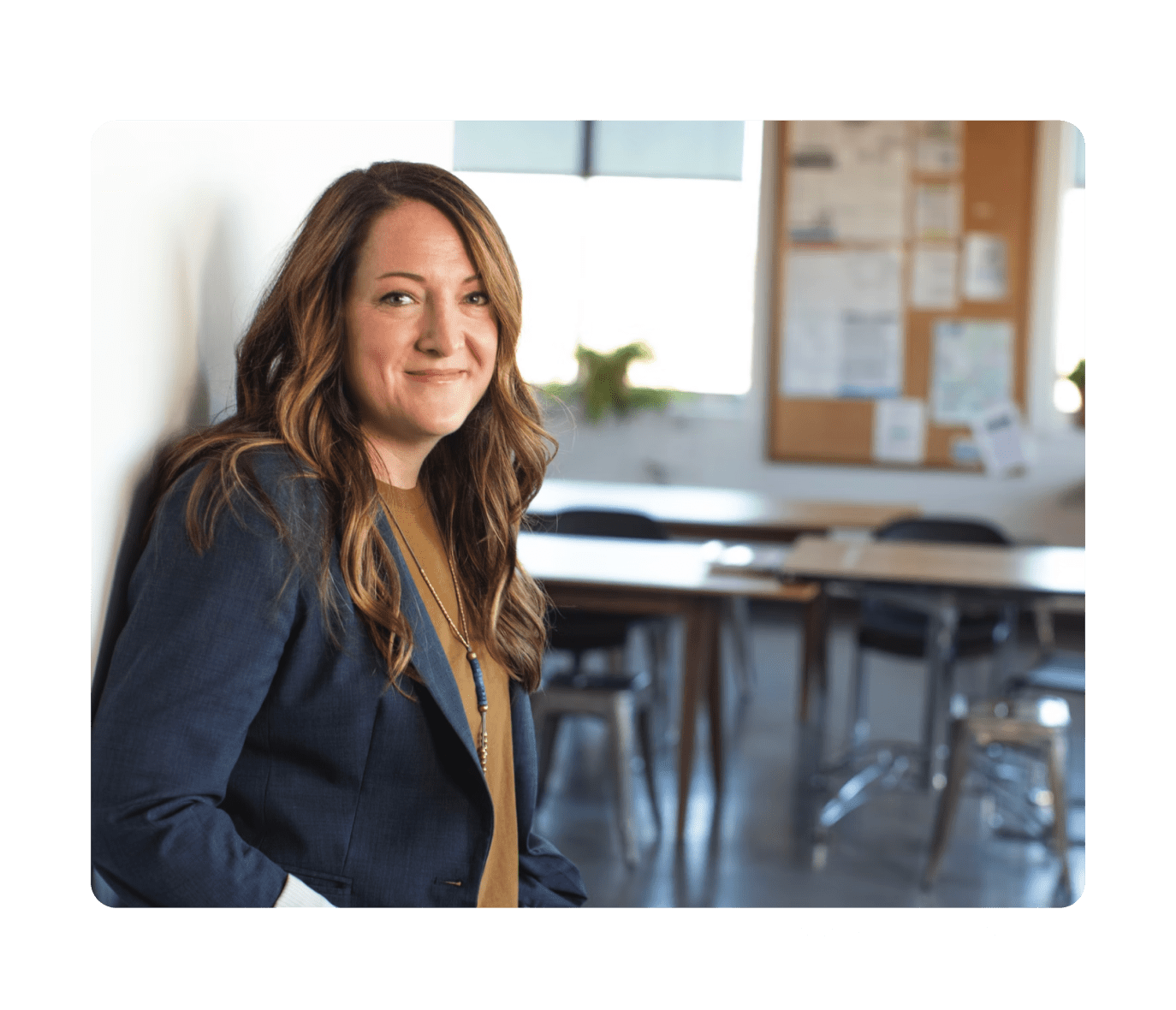 Wow, what an exciting service Kudoboard offers! I was gifted the Kudoboard and I am so honored. Having recently retired it is incredible to hear from former students from decades ago. Thank you for creating a service full of heart!

Sandy K.

It was wonderful to be able to read all the comments from employees that I have had the opportunity to work with. It was a surprise and something I will always cherish and remember.

Paul P.

It was quite an honour to receive this online greeting to acknowledge my retirement.

Jan J.

My employer initiates a Kudoboard upon an employee's retirement and invites colleagues to contribute. It was humbling and meaningful to see all the messages. To have these messages available indefinitely to commemorate 39 years of service was important to me. I'm beyond appreciative.

Shannon C.
Group farewell cards that work for your team
Totally Custom

Kudoboards are completely customized for your recipient, including artwork, fonts, photos, GIFs, and videos

Invite Contributors—Anywhere

Friends, family, and teammates can all add to your online farewell card, no matter where they are. Just drop them the link!

Authentic Posts

A Kudoboard post is much more than a signature or quick "I'll miss you!" Posts can include memories, photos, videos, inside joke GIFs, and anything else you think up.

Schedule Delivery

No need to worry about walking their card around or getting their address. Simply schedule the board to be delivered via email on a day of your choosing—even if they've already left.

Thank Contributors

Recipients can quickly thank contributors once they receive their card. Thank you FOR thank you!

Print It

On special occasions, a printed book or poster of your Kudoboard makes a beautiful present to remember where they used to be.

Display Slideshow

Celebrating at a farewell event? Display the Kudoboard messages on a screen.

Perfect for Teams

Workplace appreciation never had it so good. Farewell boards are the perfect way to build camaraderie and express gratitude for your coworkers.

Emojis & Comments

Get a business plan to add comments and emoji reactions to posts for even more fun!

Sustainability

Kudoboards are more sustainable for your wallet AND the earth.
The way you say goodbye matters.
Acknowledging the moments that matter is important. Showing you care is proven to change the way we think—and perform.
#1
reason people leave their job is because of a lack of recognition.
98%
of people would be happier if they were celebrated at work.
92%
of people feel happier at work when they receive a Kudoboard.
85%
prefer a Kudoboard over a paper card. It's more authentic.
83%
of customers experience a positive impact on morale with Kudoboard.
80%
prefer contributing to a Kudoboard over a paper card. It's more fun.
>75%
improvement in team morale is gained by Kudoboard deployment.
90%
say companies undervalue the effects of recognizing people.
Valued employees are productive employees
Treating your employees right is vital to your company culture—even after they leave. Showing appreciation when someone leaves is indicative of your commitment to your employees, and it makes a difference to those leaving AND those staying.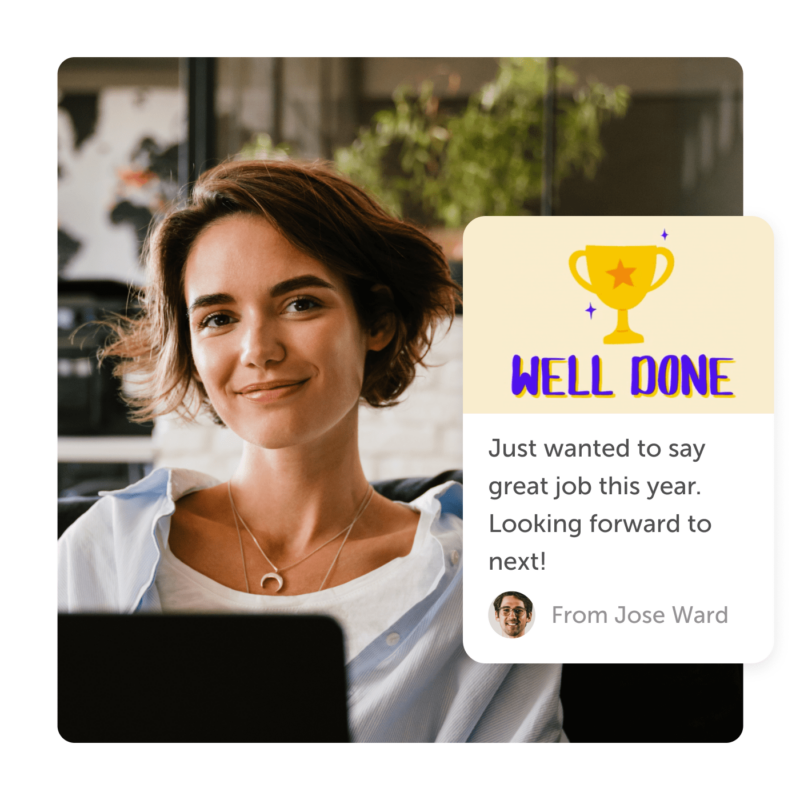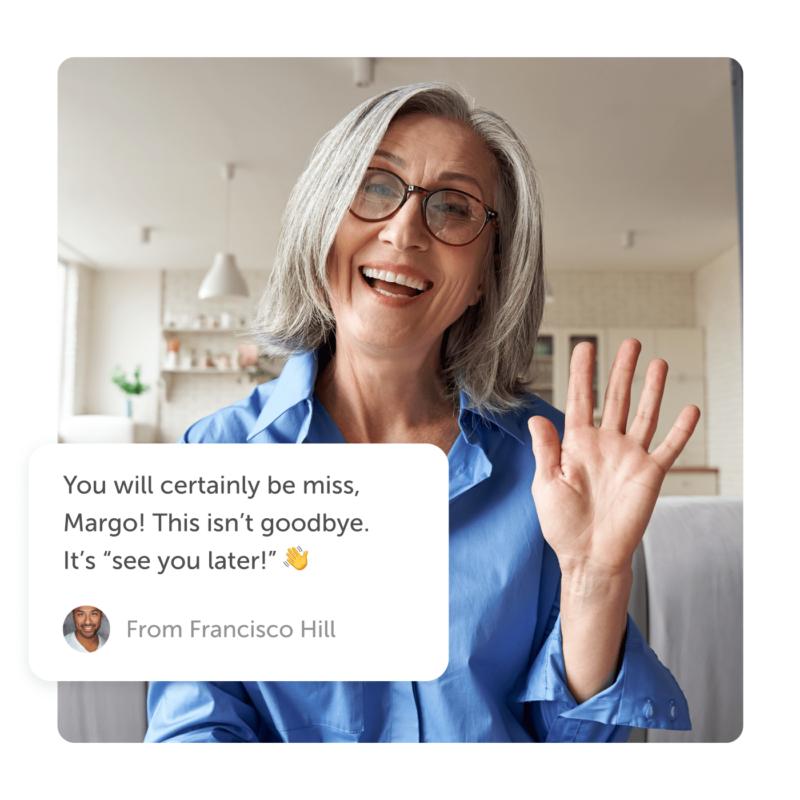 Better than a boring goodbye card
When it's time to say farewell, you don't want to send someone out to buy a card and rush to get it filled. A last minute goodbye card walked around the office, with no room for authentic messages, can't even be signed by absent or remote coworkers. Not anymore. An online farewell group card allows everyone to participate. Our goodbye cards are fast, efficient, and cost-effective—perfect for hybrid and remote teams.
Frequently asked questions about online farewell cards
Online farewell cards are perfect for appreciation someone leaving an organization or role. Everyone likes to feel appreciated. Is your boss retiring? Is a mentor leaving for a new job? You can give an online farewell card to a manager, colleague or anyone who's about to begin a new chapter.
An online farewell card is convenient, environmentally friendly and memorable.
It can be tough to get everyone to lend their signature to a physical card, especially as more and more employees are working remotely and might not even be in the office to sign.
An online farewell card gives everyone the opportunity to be included in saying goodbye to their colleague.
An online farewell card is also better than a paper card because it can be preserved or bookmarked permanently.
Online farewell cards also unlimited, so no more squeezing a short message into a cramped paper card space.
The cost of online farewell cards varies, but it's an affordable way to say goodbye and send someone well wishes.
Our online farewell cards start at $5.99 and go up to $19.99 to include additional features such custom backgrounds, video messages, and unlimited posts.
Creating an online card is easy. You start the initial card with custom backgrounds and color choices, then invite others to sign it by sending them a link or an email invitation. Simple! No more passing a flimsy card and dried-out pen around the office while trying to keep it secret from the recipient.
Then, you can schedule delivery for your online farewell card to arrive at a date of your choosing.
Yes, you can! Adding fun visual elements is a way to get creative with it and create a truly memorable goodbye card. It's a way for everyone to add their own unique touch and make the card truly personalized for the recipient.
An online farewell card will give you a wider range of options and customizations over a paper card, including unlimited space.
Yes—you can print an online farewell card. A tangible item can be a great token to have to represent a special memory, so you can definitely print an online card.
With Kudoboard, the card can even be played as a slideshow or printed out as a book or poster. It's a lovely farewell gift when someone is leaving your organization.
You can purchase online farewell cards at Kudoboard.com or get unlimited online group cards with a business plan.