Engagement Tools
Engaged employees drive results
Harness the power of engagement tools for a thriving workforce. These tools unlock the potential for employee satisfaction, connection and a positive work culture.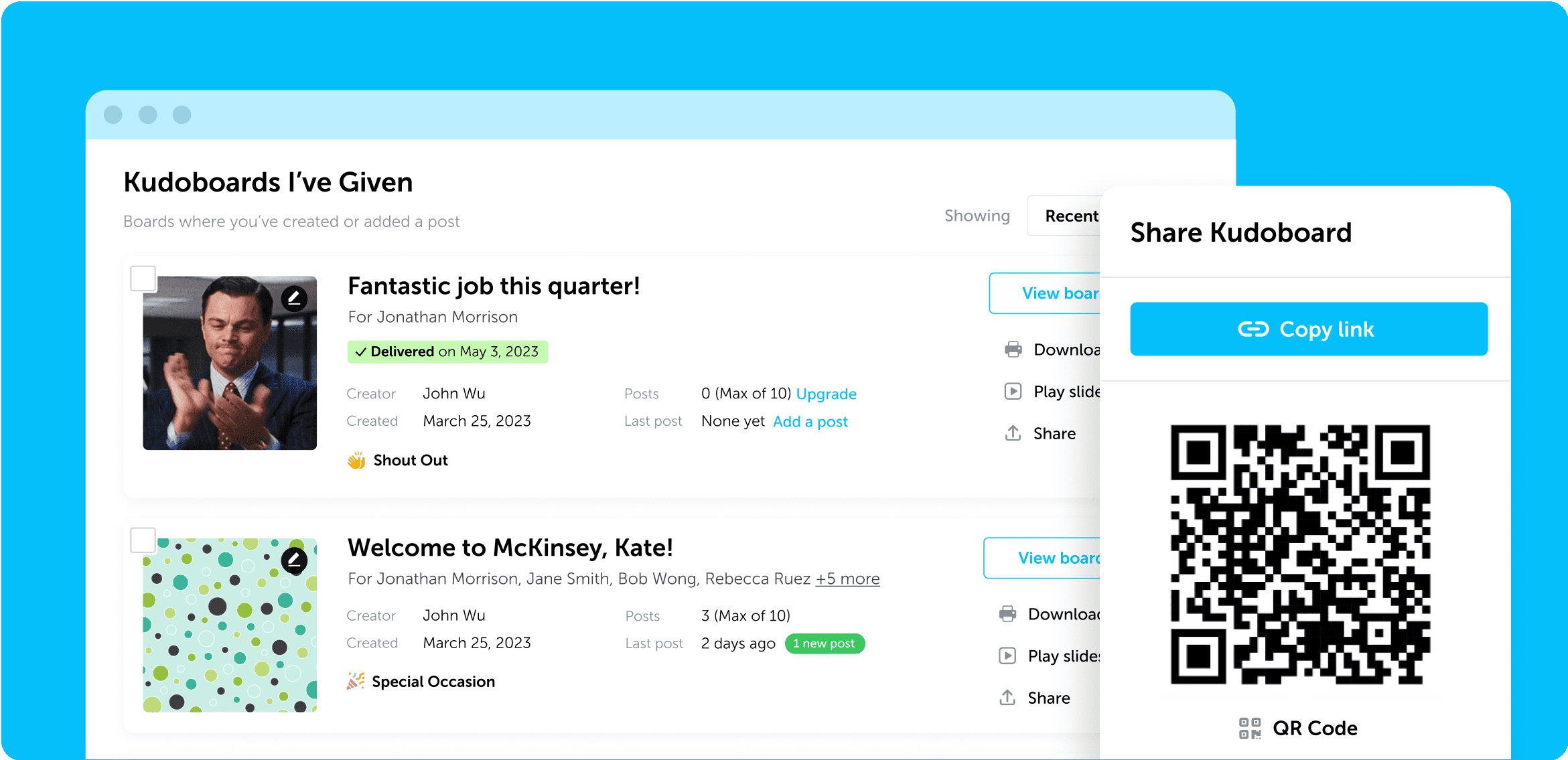 Each day, helping employees feel appreciated and engaged at top companies




















How Kudoboard engages employees
Kudoboard enhances employee performance by providing tools for recognition and appreciation, boosting morale, motivation, and job satisfaction.
By creating a positive and engaging work environment, Kudoboard contributes to higher employee satisfaction, loyalty, and a reduced likelihood of seeking opportunities elsewhere.
By fostering a positive and supportive work environment, Kudoboard enables employees to reach their full potential, driving innovation, productivity, and ultimately giving the organization a competitive edge.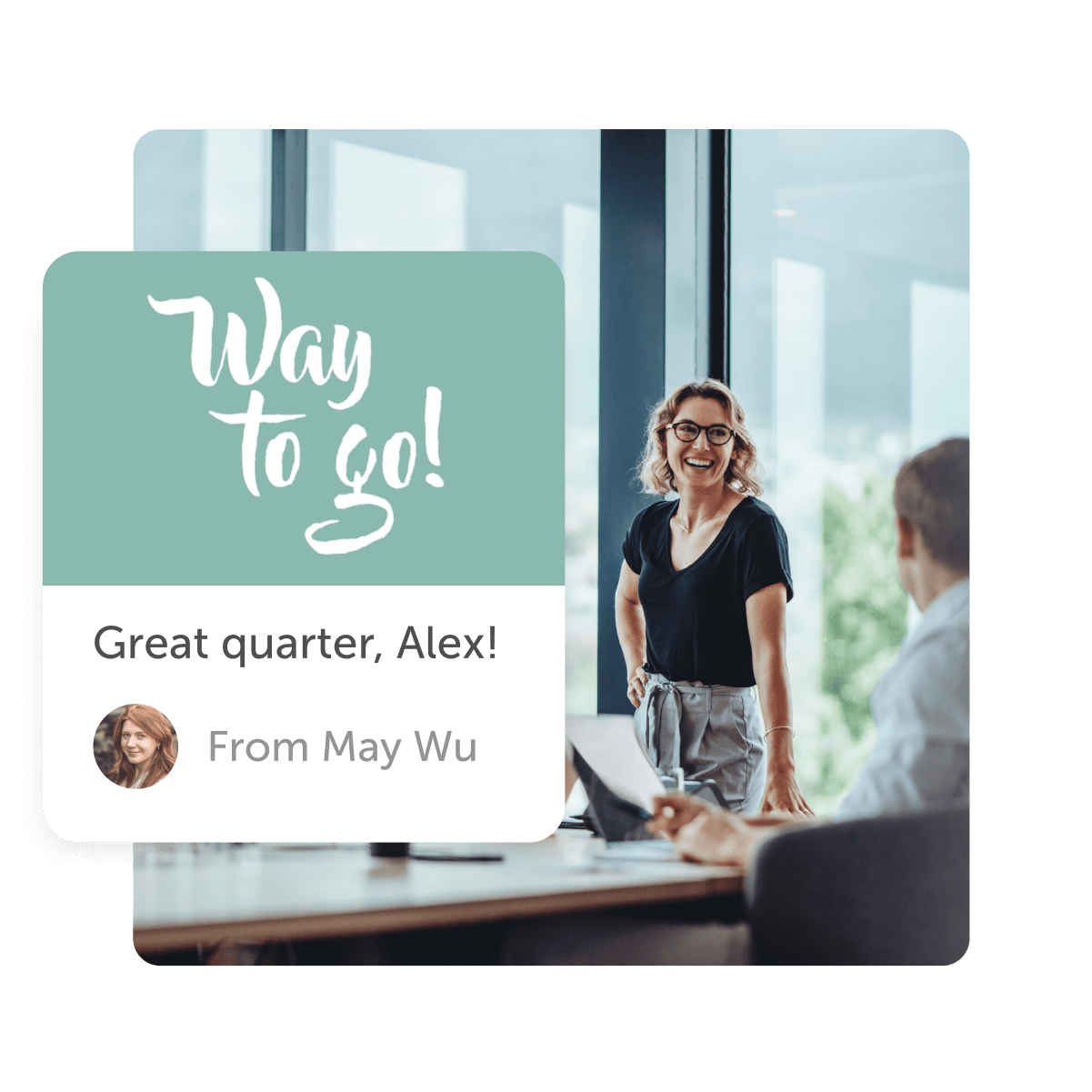 Personalize engagement
Authentic and personalized engagement fosters a better employee experience.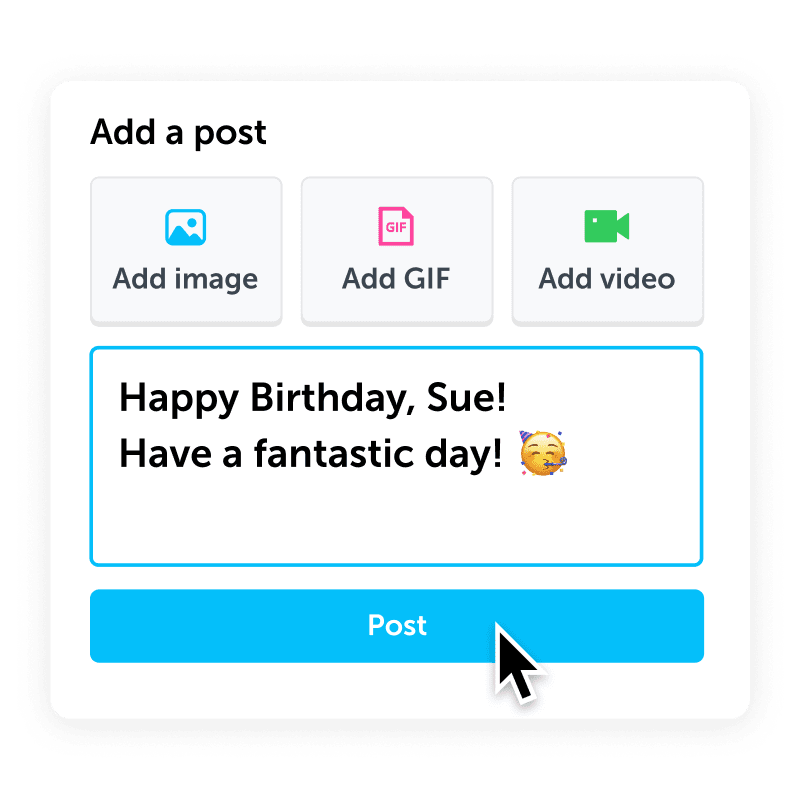 Share messages, photos and GIFS
Give shoutout messages to people. Add your own photos or choose from our library of photos (Unsplash) and GIFs (GIPHY).
Send videos
Further personalize Kudoboards by allowing your group to add video messages directly to the group card. Upload your own, record your own, or link to a YouTube video.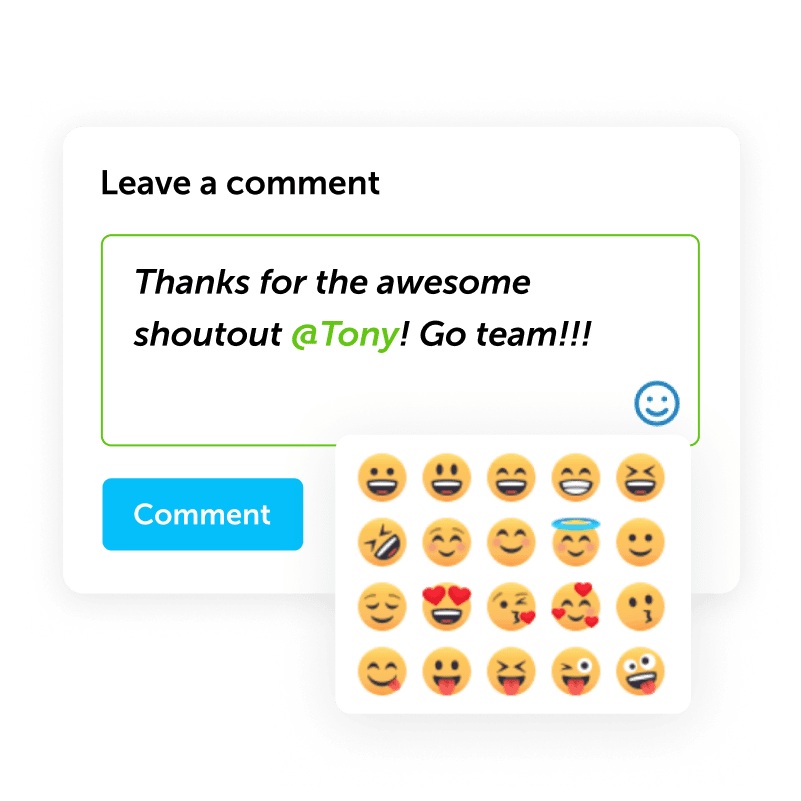 Tag, like and comment
Increase engagement with content by allowing contributors to tag each other in posts, like content, and add comments.
Engage employees, customers or the public
Engage & Invite Contributors

Invite by sending a link. Embed Kudoboard on your intranet. Or Easily integrate Kudoboard with your team's communication platforms to invite, tag others, or deliver your group cards.

Engage with QR Codes

Have a Kudoboard displayed in a public or office setting. Display a QR code for people to scan and contribute shoutouts, photos, comments, reviews, videos and more. Moderation feature included.

Engage & Thank Contributors

After a board is delivered, allow the recipient to send a thank you note to contributors to their group card. With just a click of a button this can be automated.

Engage on Social Media

Social sharing is available with Kudoboard. Share a Kudoboard across social media platforms to engage and recognize people or your organization. Or inspire others to share social and add to the board. Opportunities are endless.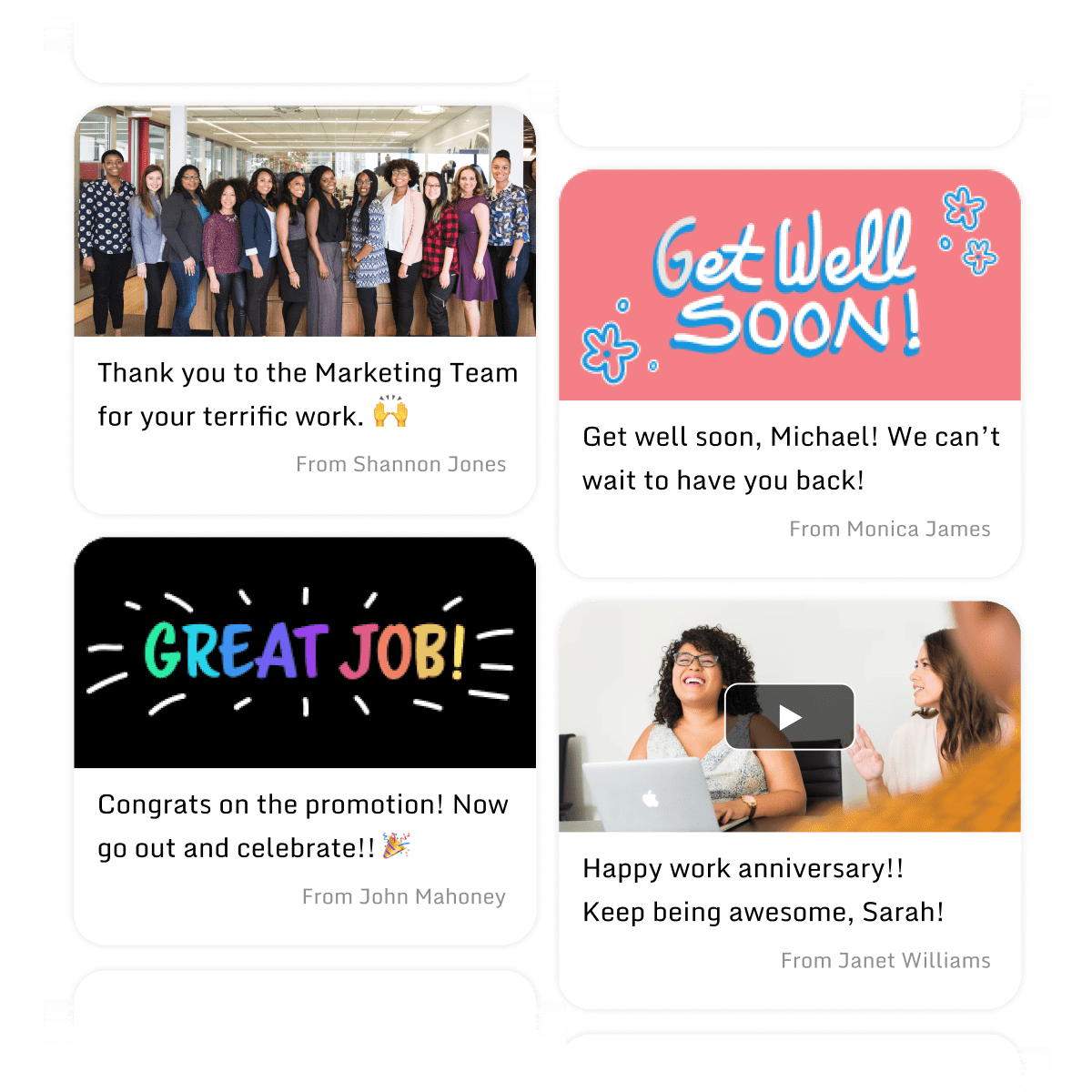 ENGAGEMENT TOOLS
Publish & display a digital photo collage
From events and websites to lobbies and store fronts, display a digital collage. Team up with friends, family, or coworkers to create a custom digital collage of photos, videos, GIFs, and messages.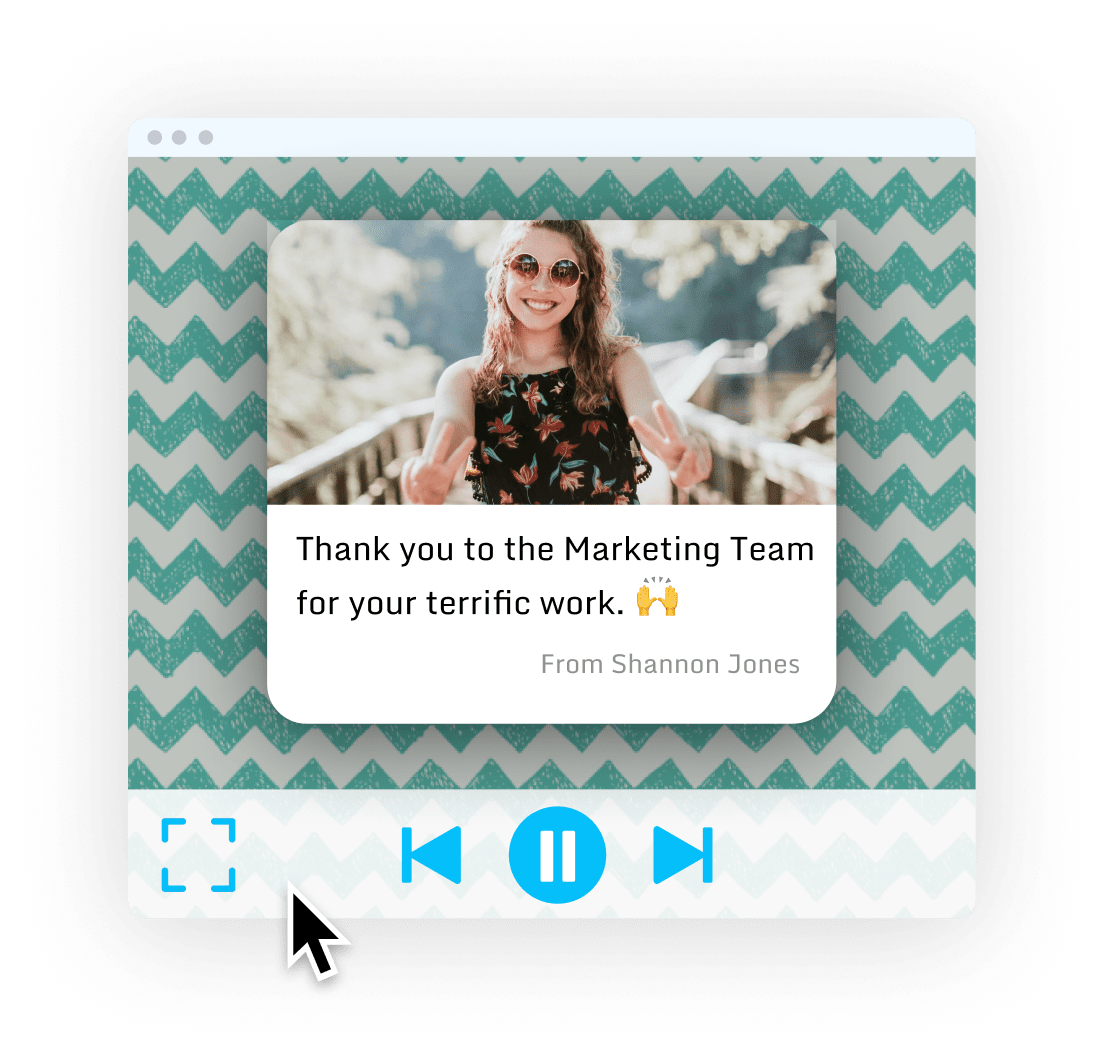 ENGAGEMENT TOOLS
Embed a digital slideshow
Embed a Kudoboard slideshow on your website or intranet to substantially increase its exposure. You can even export it as a video to repurpose for other uses.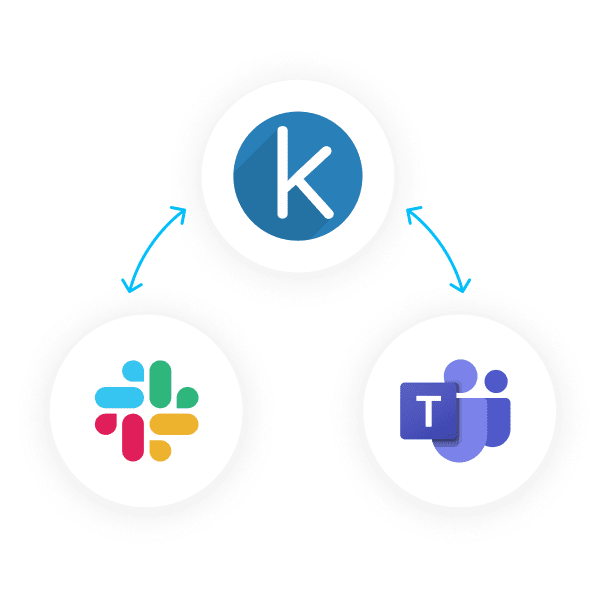 ENGAGEMENT TOOLS
Integrate with Slack and Teams
Kudoboard integrates seamlessly with Slack and Teams for easy workplace engagement.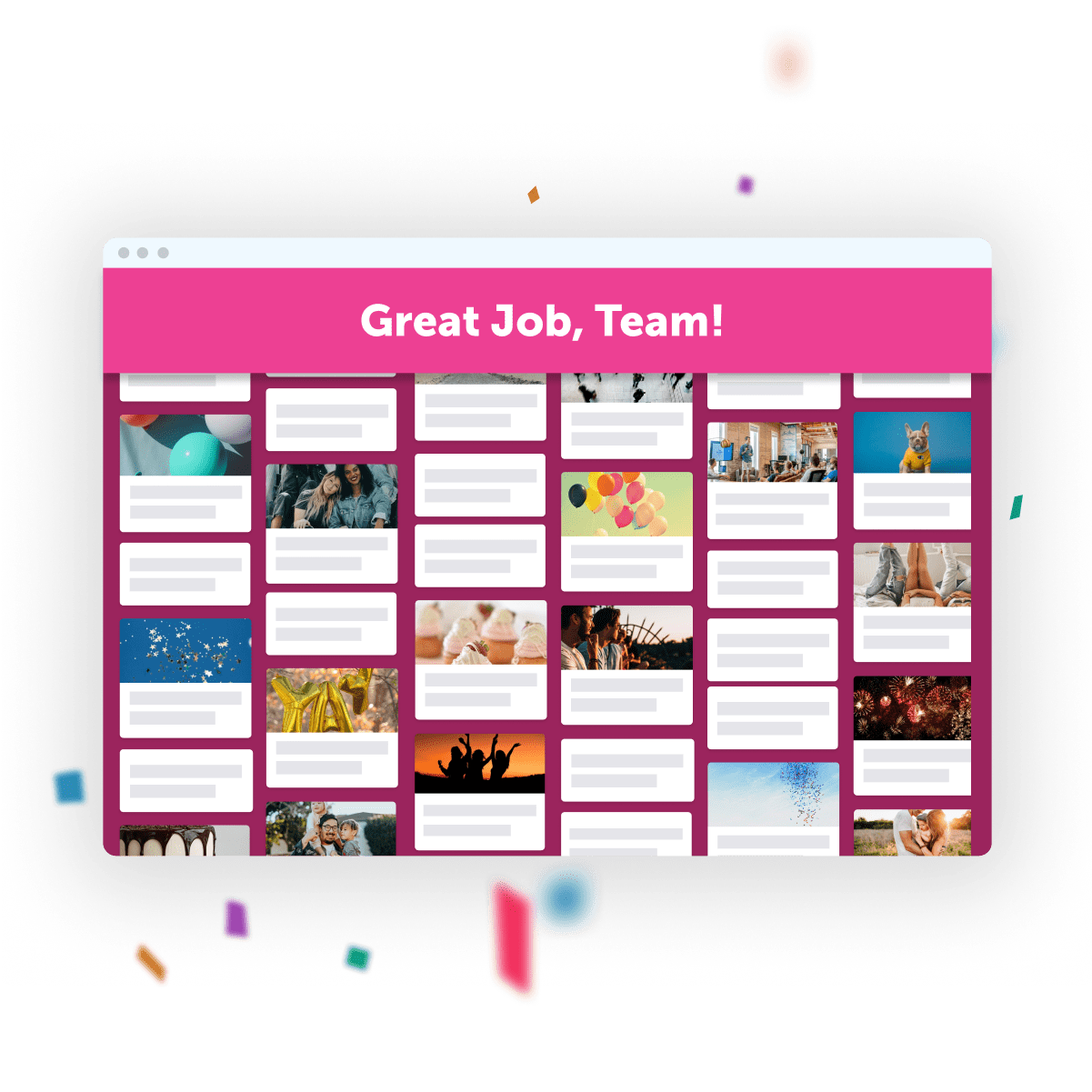 ENGAGEMENT TOOLS
Shower others in digital confetti
Receiving a Kudoboard is a delightful experience. Turn on the unwrapping and confetti features to give recipients a fun and engaging experience.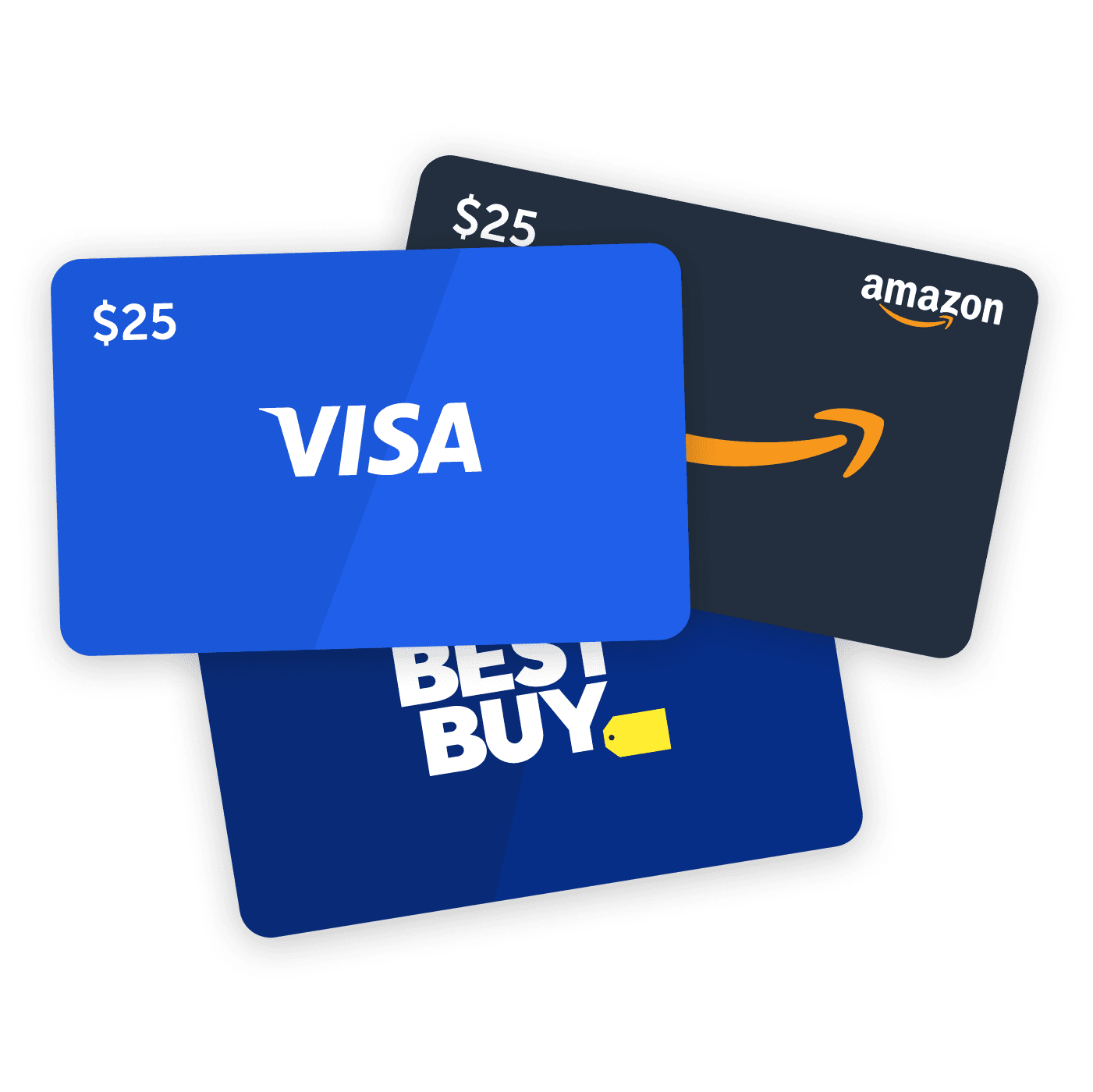 ENGAGEMENT TOOLS
Engage people with personalized gifts
Want to make people feel even more special? Kudoboard provides the option of attaching gift cards or converting boards to personalized coffee table books and posters — printed and shipped all around the world. We take care of everything.
What engaged employees are saying about Kudoboard
TAKE ENGAGEMENT TO THE NEXT LEVEL
Get an Enterprise Plan
From integrations and automations to SSO and advanced reports, our Enterprise plan has everything your organization needs.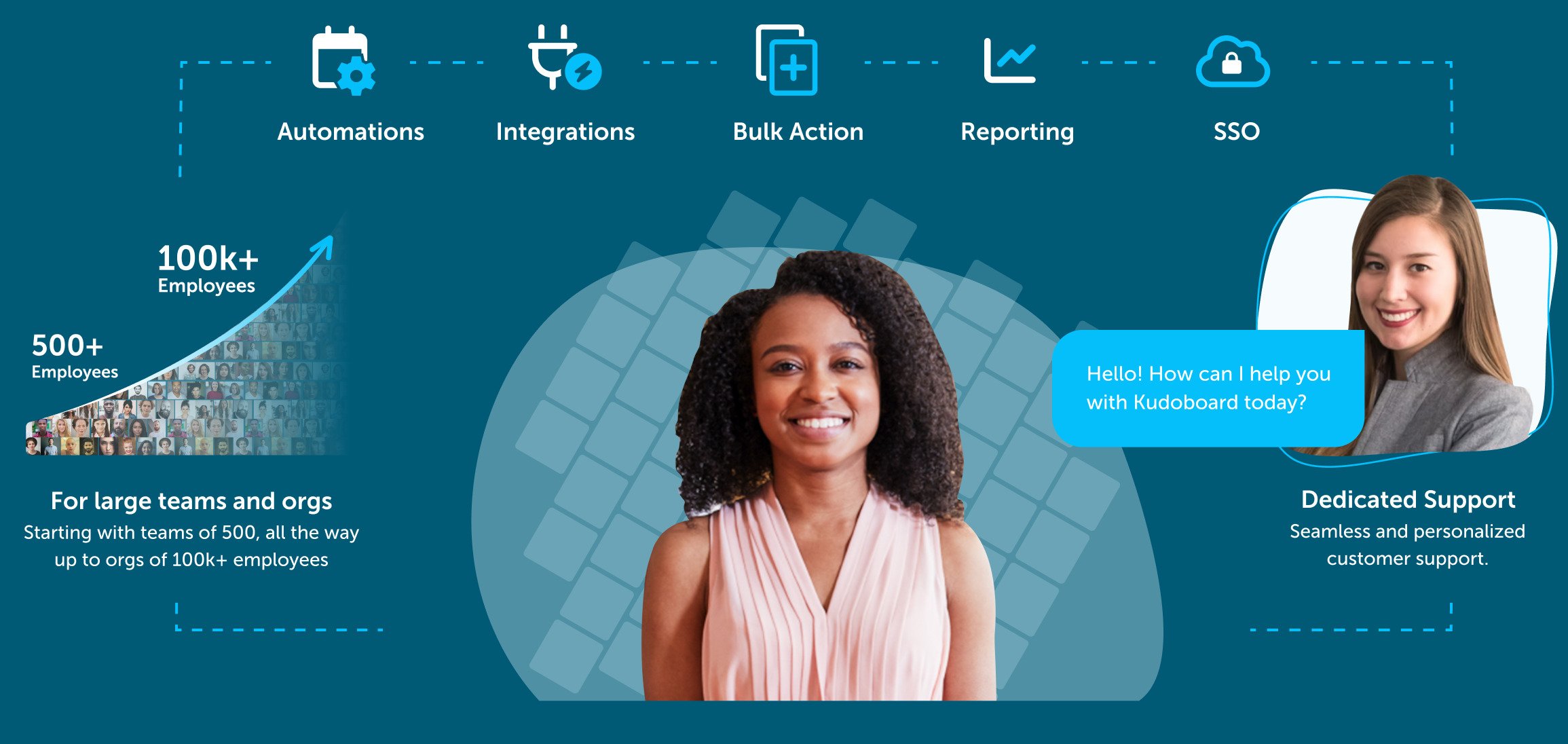 Frequently asked questions about workforce engagement tools
Engaging employees plays a pivotal role in the prosperity and advancement of organizations. There are several significant reasons why it is crucial to engage employees and Kudoboard drives engagement.
First and foremost, deploying engagement tools results in higher employees productivity and performance. When employees feel connected to the organization's goals, they become more motivated, committed, and focused on their work. This dedication leads to increased productivity and higher levels of performance. This is why having engagement tools is critical for a company's success.
Secondly, workforce engagement tools contribute to improved job satisfaction and higher employee retention rates. When employees feel satisfied and fulfilled in their roles, they are more likely to stay with the organization, reducing turnover and the associated costs.
Having the best engagement tools in place creates a positive work environment and culture. Engaged employees tend to exhibit positive behaviors, collaborate effectively, and contribute to a supportive and cohesive workplace. This positive atmosphere boosts morale, teamwork, and overall employee well-being.
Engagement tools also create loyal advocates for your company and teams.  Engaged employees develop a strong connection and loyalty, promoting the organization's brand, products, and workplace culture. This advocacy can attract top talent. It also enhances the organization's reputation, and positively influence customer perception.
Moreover, engagement tools foster innovation and creativity within the organization. Engaged employees are more likely to contribute unique ideas and solutions. When employees feel empowered and encouraged to share their insights, organizations benefit from diverse perspectives and a culture of continuous improvement.
Ultimately, engagement tools for employees contribute to the overall success of an organization. Engaged employees form a high-performance culture, drive innovation, deliver outstanding customer service, and support the achievement of organizational goals. By engaging employees, organizations create a positive cycle of success, attracting and retaining top talent, and positioning themselves for sustained growth and competitive advantage.
Kudoboard comes with valuable engagement tools that engage employees in many ways.
Recognition and Appreciation Tool: Kudoboard allows colleagues and managers to recognize and appreciate employees' efforts, achievements, or milestones. By creating a collaborative digital board where colleagues can contribute messages, photos, and videos, Kudoboard provides a platform for public recognition and appreciation. This recognition fosters a positive work environment for employees.
Engagement Tool for Virtual Team Building: In remote or distributed work environments, Kudoboard can help foster team cohesion and connection. Employees can collaborate on creating a Kudoboard to celebrate a team accomplishment or to send birthday wishes. This virtual team-building activity promotes interaction, camaraderie, and a sense of belonging among employees, even when they are physically apart.
Personalization and Authenticity: Kudoboard offers customization options that allow employers and colleagues to tailor the board to individual employees. Authentic personalized messages, images, and videos can be added to create a unique and meaningful experience. This personalization helps employees feel seen and appreciated as individuals, strengthening their emotional connection to the organization.
Employee Milestones and Celebration Tool: Kudoboard can be used to celebrate employee milestones such as work anniversaries, promotions, or retirement. Colleagues can contribute messages, memories, and well wishes to honor the employee's achievements and contributions. This recognition of milestones boosts employee morale and creates a positive culture of celebration within the organization.
Social Sharing Tool: Kudoboard facilitates social sharing and collaboration among employees. Colleagues can collectively contribute to the board, share memories, and interact through comments and reactions. This collaborative aspect of Kudoboard encourages employees to engage with one another, strengthening social connections and fostering a sense of community.
Remote Engagement Tool: Kudoboard is particularly beneficial for remote or geographically dispersed teams. It provides a virtual platform for engagement and connection, bridging the gap between remote employees. By creating and sharing Kudoboards, employees can engage in a meaningful way, despite physical distance, thereby enhancing team cohesion and remote employee satisfaction.
Digital Keepsake for Employees: Kudoboard serves as a digital keepsake that employees can revisit and cherish. It becomes a collection of memories, well wishes, and positive moments shared within the organization. This digital keepsake reinforces the positive experiences and emotions associated with the workplace, contributing to long-term employee engagement and a sense of belonging.
Communication tools are the best investment for employees—both in terms of morale and productivity.
Appreciation tools are also critical for creating a culture of healthy workplace engagement. Kudoboard allows for authentic gratitude, commenting, emojis, and more.
Exceptional customer experiences are another advantage of engaged employees. When employees are engaged, committed, and aligned with the organization's values, they deliver exceptional customer service.
Don't take our word for it.