ADD A GIFT CARD
Sweeten the deal—attach a gift card to your online group card!
Attach a gift card to any group greeting card. Gather monetary gifts from contributors and deliver a gift card to your recipient along with their Kudoboard!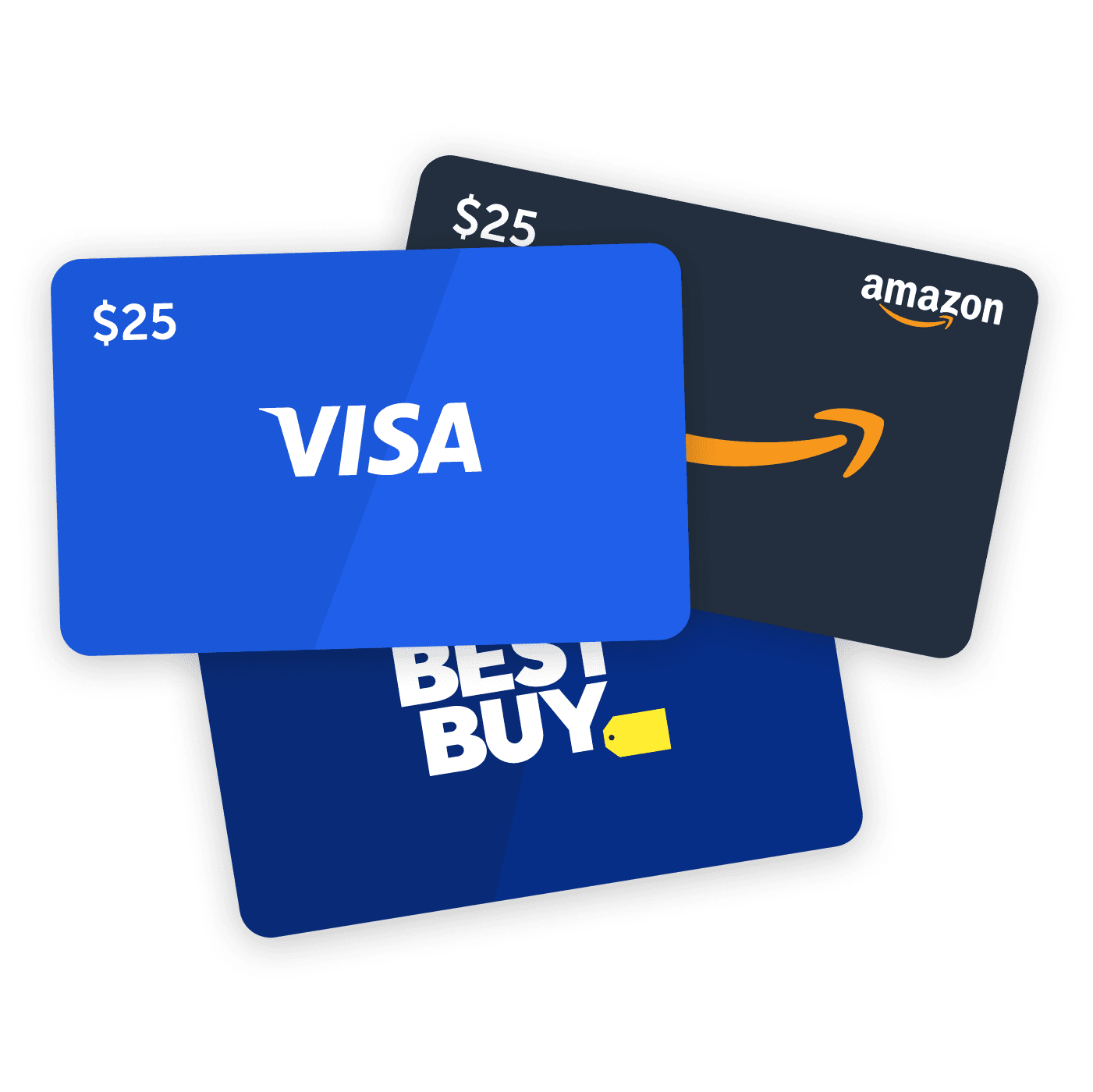 How Kudoboard gift cards work
Our gift cards are an easy and effective way to take your group greeting card to the next level. Collect money from your group and then give your recipient the ability to select the gift card of their choice.
Allow your recipient to choose from a global catalog of options
We offer several choices for redeeming a gift. Whether your recipient wants an Amazon Gift card, a prepaid Visa, or to donate their gift to charity – we've got you covered!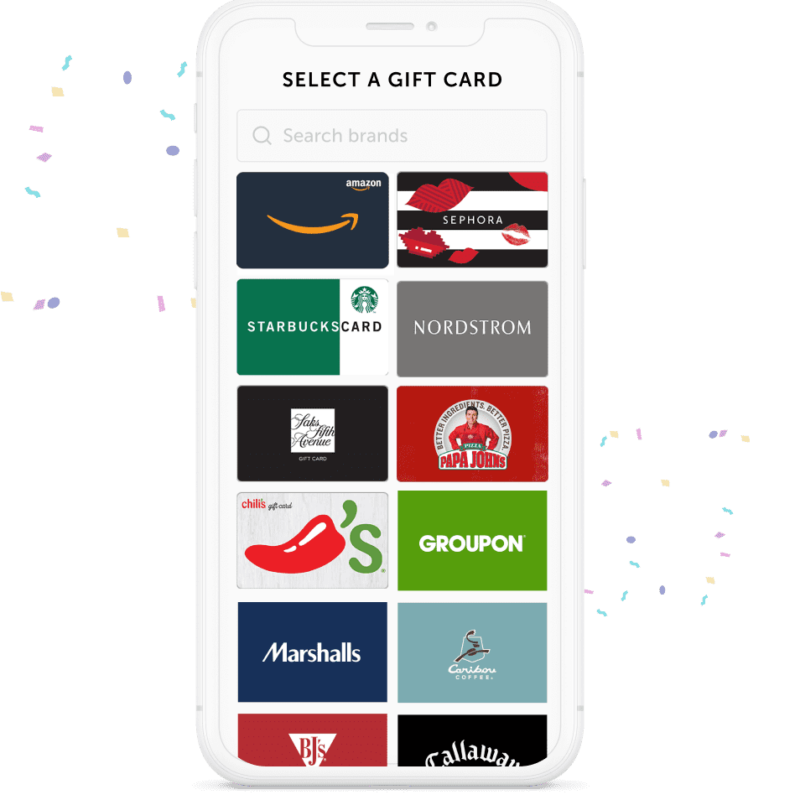 Gift cards can be redeemed in 150+ currencies
You can easily deliver gift cards to recipients around the world. Kudoboard automatically presents relevant options available in their country.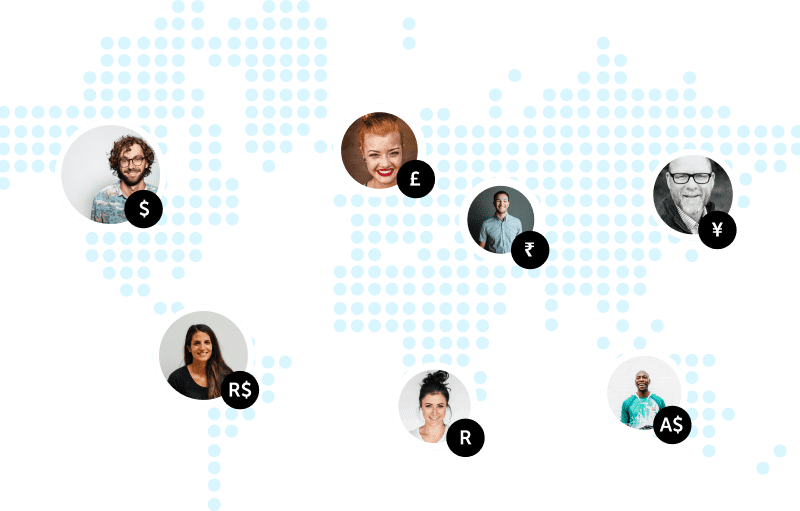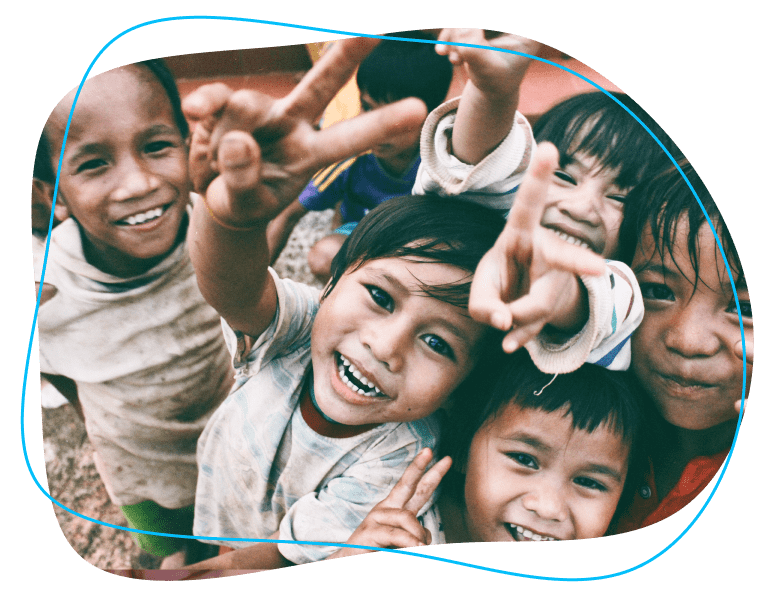 giving back
Recipients can support the world's top charities
If a gift card is not the right choice, recipients have the option to use their gift to fund issues that matter most to them.
Crowdfund donations for a meaningful charity as part of a team effort.
Recognize national and global causes with messages and financial contributions of support.
Try a Business Plan
Gratitude they can take to the bank
Give your coworkers what they really want.
Frequently asked questions about gift cards
Kudoboard allows contributors to add funds to the overall gift, and then the recipient can select the redemption option they like best. Funds can be redeemed as pre-paid Mastercards, store gift cards like Amazon and Target, or as a donation to charity. The options vary depending on the recipient's country. You can see the full catalog of worldwide options here.
Yes, that's a common use case — board contributors can each contribute a small amount and your recipient receives a gift card equivalent to the sum of the contributions.
No. The creator can turn off group donations and simply make a single contribution that the recipient can redeem as  a gift card. (This is a common choice for using an organization budget.)
Individual contributions have a maximum of $1,000.
Minimum contributions and gift card amounts start at $5. 
The gift card total is displayed at the top of your Kudoboard; contributors can't see when the gift card is redeemed or what type of gift card the recipient chooses.
Contributions are collected via credit card. 
Gift cards can be added to special occasion boards (but not Shout Out boards, which are available on business).
Nope! The only change will be the option to add a contribution when you create your posts. Every other part of the Kudoboard creation is the same.
Yes, contributions are always optional. 
Yes—each donation will include a credit card processing fee of roughly 3.95% (this fee varies slightly depending on contribution size).
Contributions are anonymous. Contributors can see the running total, but not who has donated or individual donation amounts. 
We have partnered with Tremendous, an online rewards and incentive platform that provides easy funding and distribution of gift cards, to power our Kudoboard gift cards. 
You can donate to a Kudoboard gift card from anywhere in the world. The gift amount will be denominated in USD during the contribution process, but the recipient has the option to view the final total in their currency and redeem an appropriate gift card and currency from 200+ countries around the world.  See the full catalog of options and countries served here.
No. Currently gift cards are only available on boards with single recipients.
Yes. To turn off gift card functionality, go to your Settings panel.
Redeeming a Gift Card
Either one! You recipient can choose a digital gift card or a plastic card mailed to them. 
If they choose a Visa prepaid card, your recipient can use it anywhere Visa is accepted. Otherwise, they can use the gift card at the designated vendor they chose (such as Amazon).
The recipient will get a gift card redemption link as part of their Kudoboard (usually via email, but can be delivered via email apart from the Kudoboard itself. 
No. Board creators can give access to recipients whether they're logged in or not.
If you've scheduled delivery from Kudoboard, follow up with your recipient and make sure they access their gift card. Kudoboard creators can also access the gift card redemption link in the Kudoboard creation dashboard. If your recipient fails to redeem their gift card, we'll notify the recipient and the board creator several times to remind them.