For communications & marketing
Easily engage and celebrate with your teams
Whether for a birthday, work anniversary, or farewell – Kudoboard makes the age-old process of passing around a card simple & easy.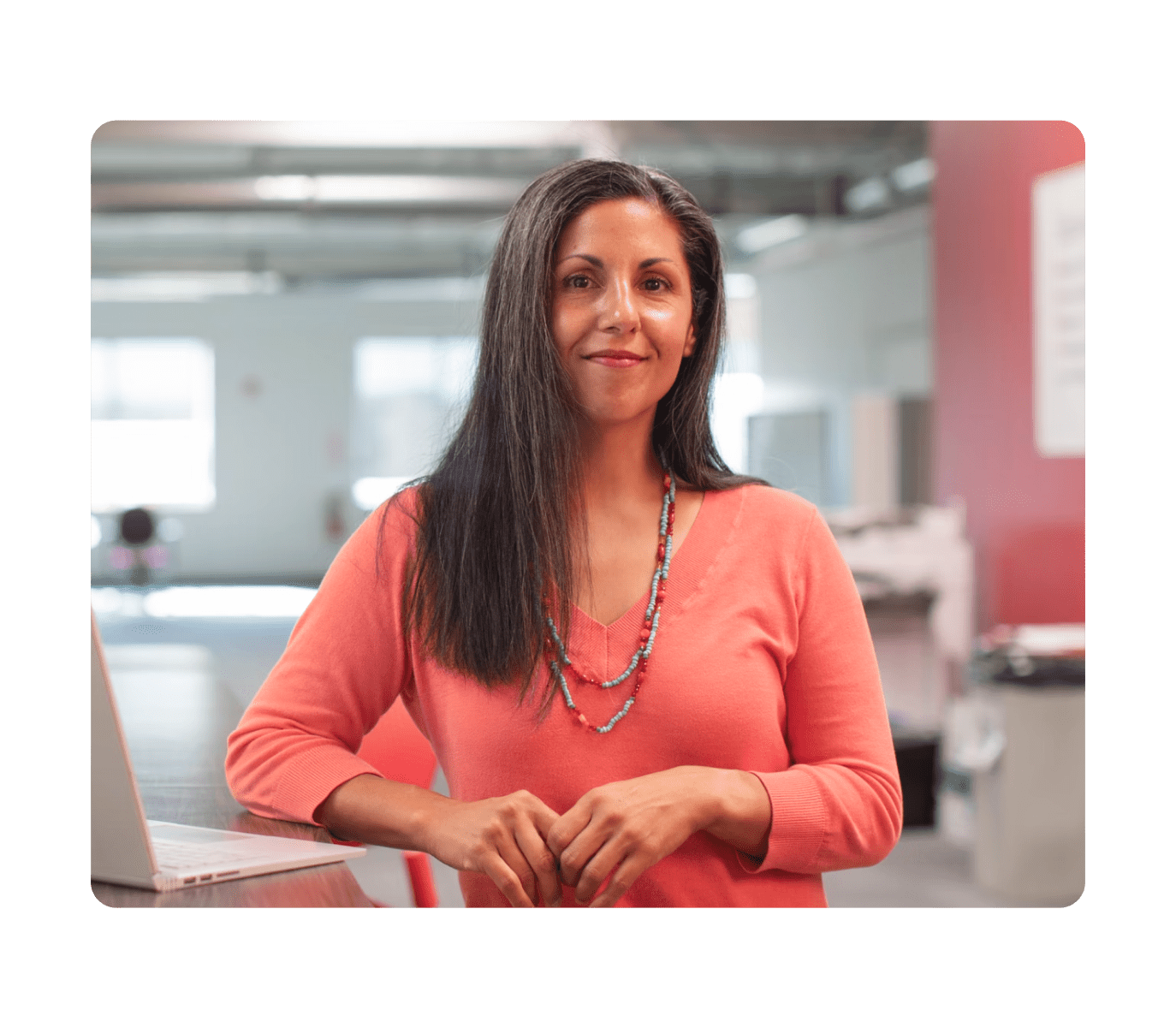 Built for all the moments that matter in your organization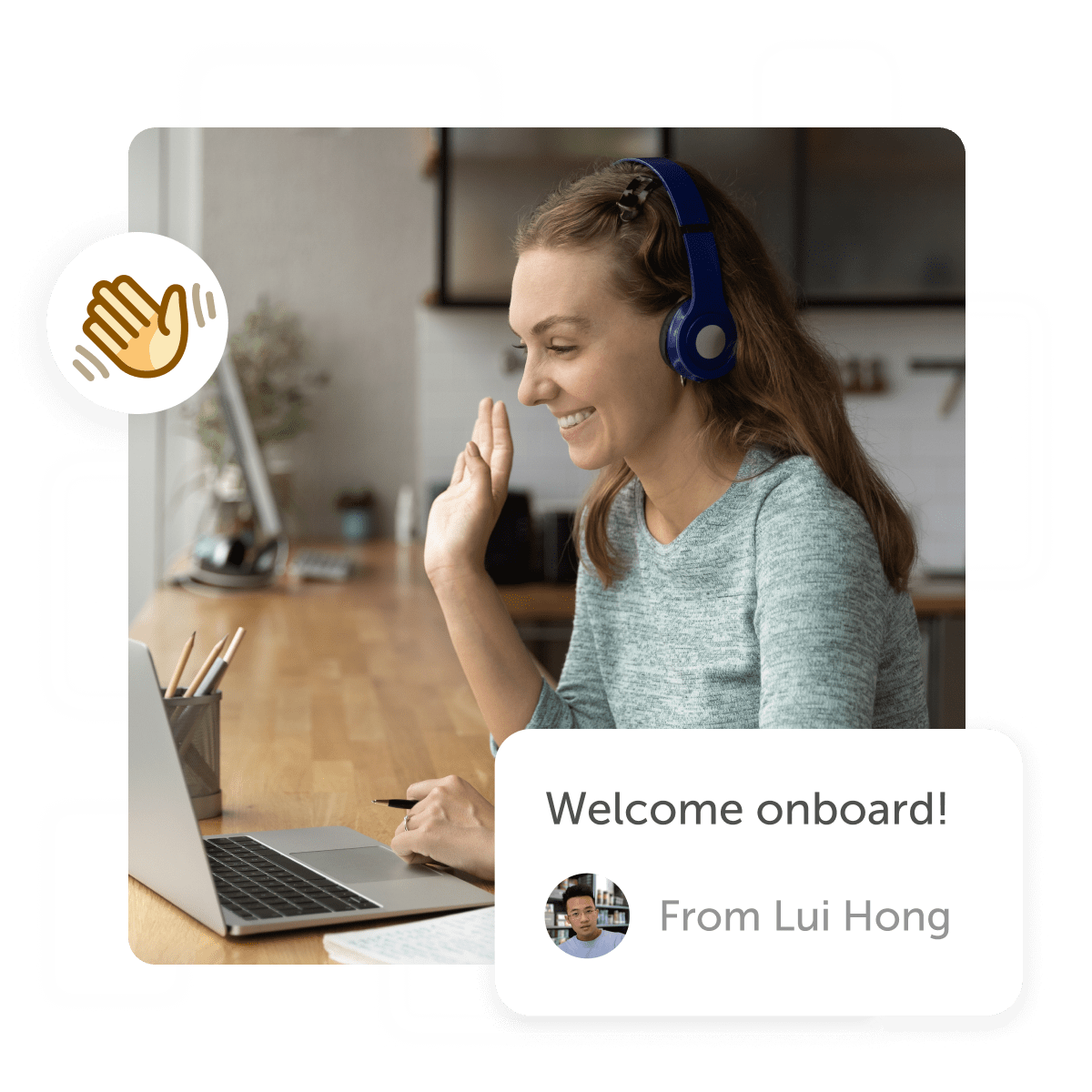 Milestones & Moments
Replace the card that's passed around and signed on birthdays, work anniversaries, and farewells. Never miss a milestone.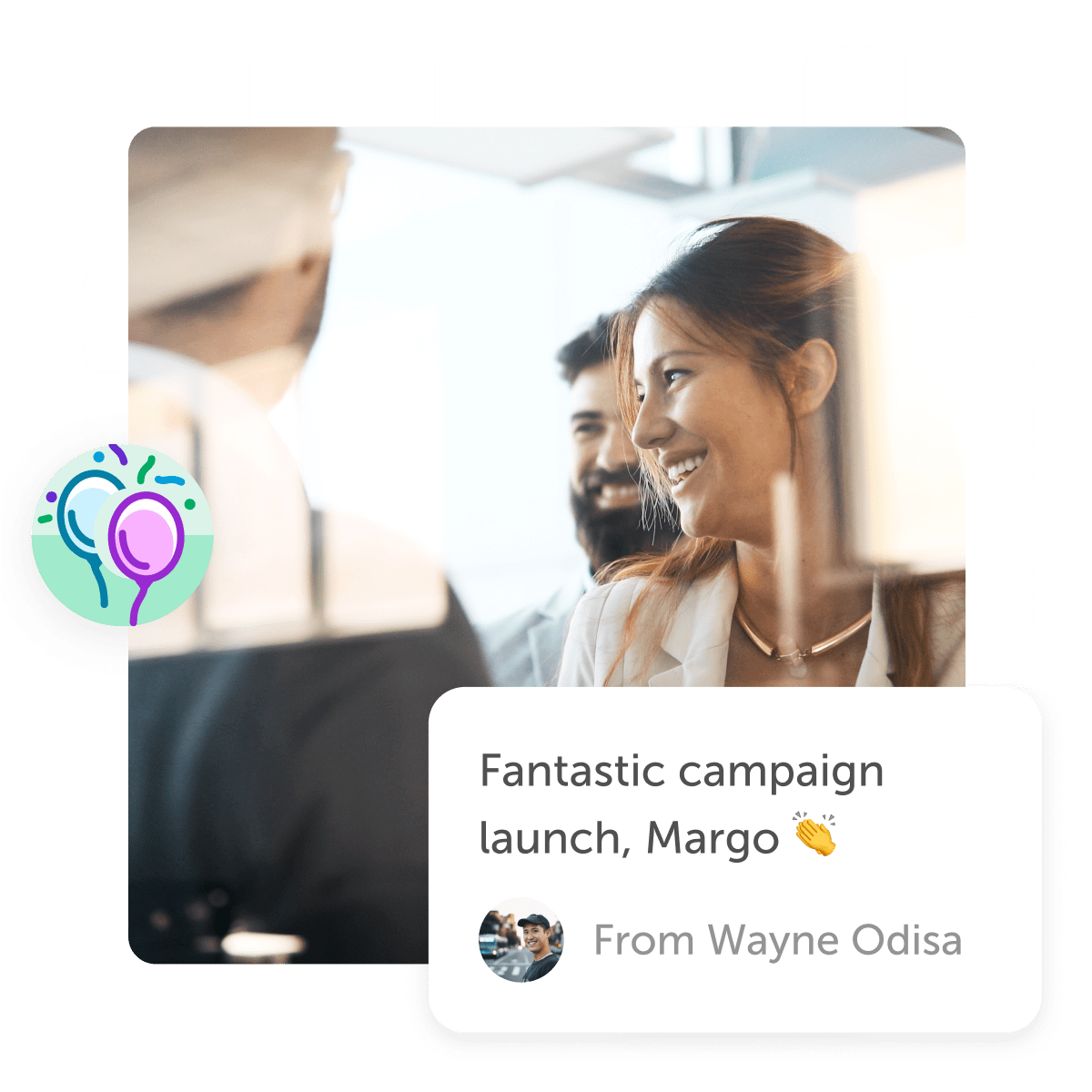 Events & Campaigns
Bring colleagues together to recognize company milestones, holiday-themed initiatives, and every other event that matters.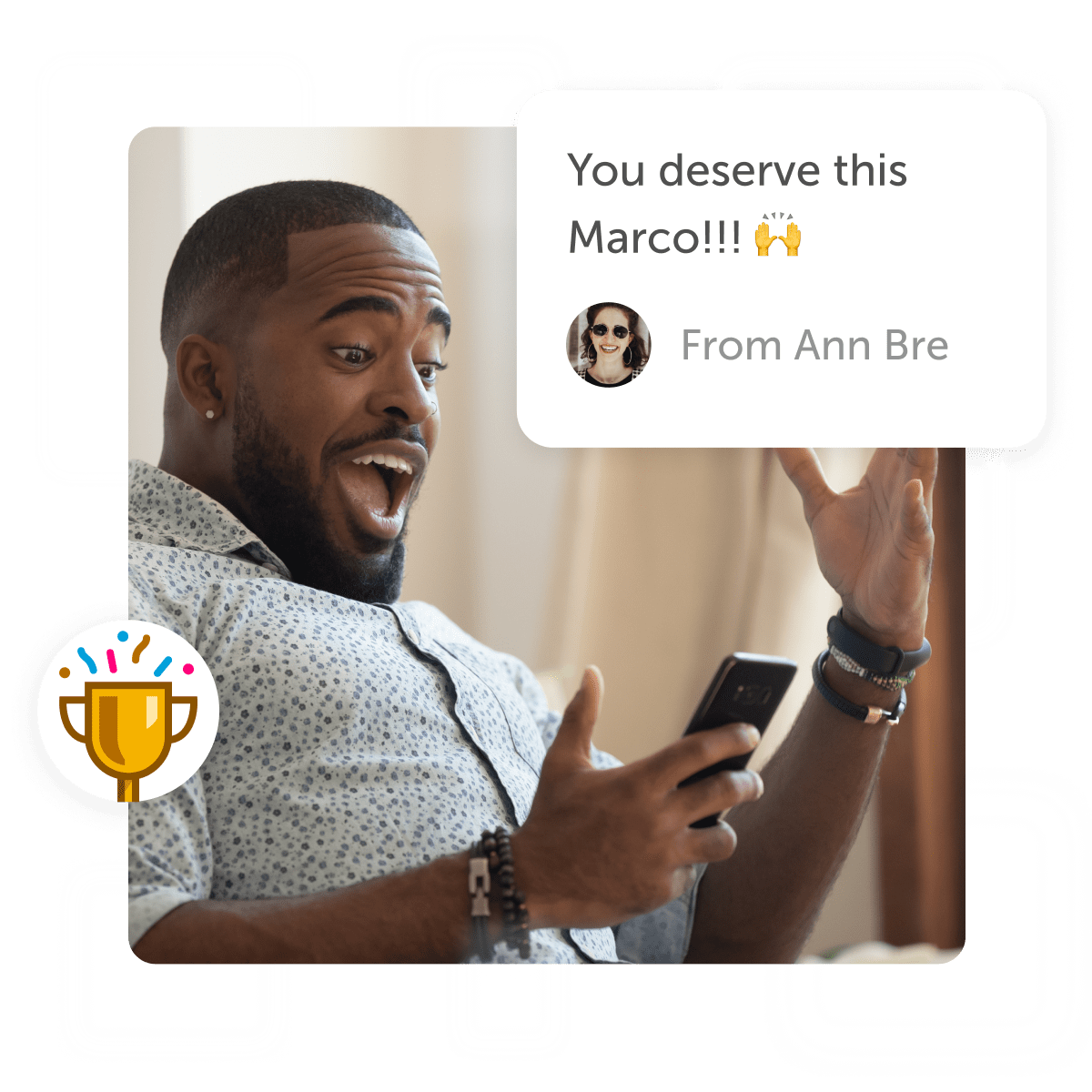 Recognition & Engagement
Empower teammates to send each other back-and-forth thank you cards to spread the love.
See Kudoboard examples — loved by comms and marketing
Select a thumbnail below to see a Kudoboard example:
Additional inspirations
Look for more ideas? Here are additional inspirations for how comms & marketing use Kudoboard.
Whether for birthdays or farewells, Kudoboards are the perfect way to celebrate executives and allow the whole organization to easily take part.
Celebrate major company milestones and commemorate them with Kudoboard where everyone is invited to participate.
Turn on likes/comments and allow employees to easily vote for their favorite content on a board. Time to see who has the cutest pet in the office!
Invite people outside the company to take part on certain boards. Turn on proactive moderation for added control.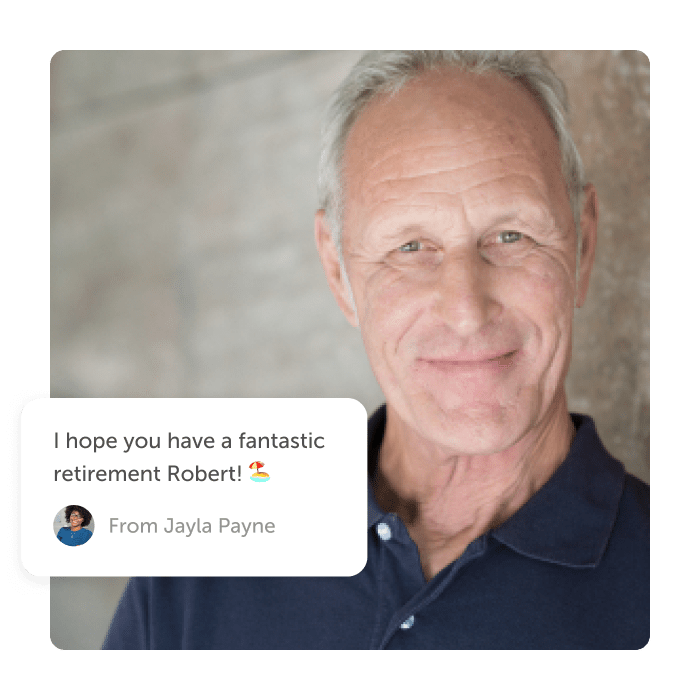 Elevate your big events & campaigns
Don't just collect posts when an executive departs. You can also print a lovely goodbye book & play their board as a slideshow.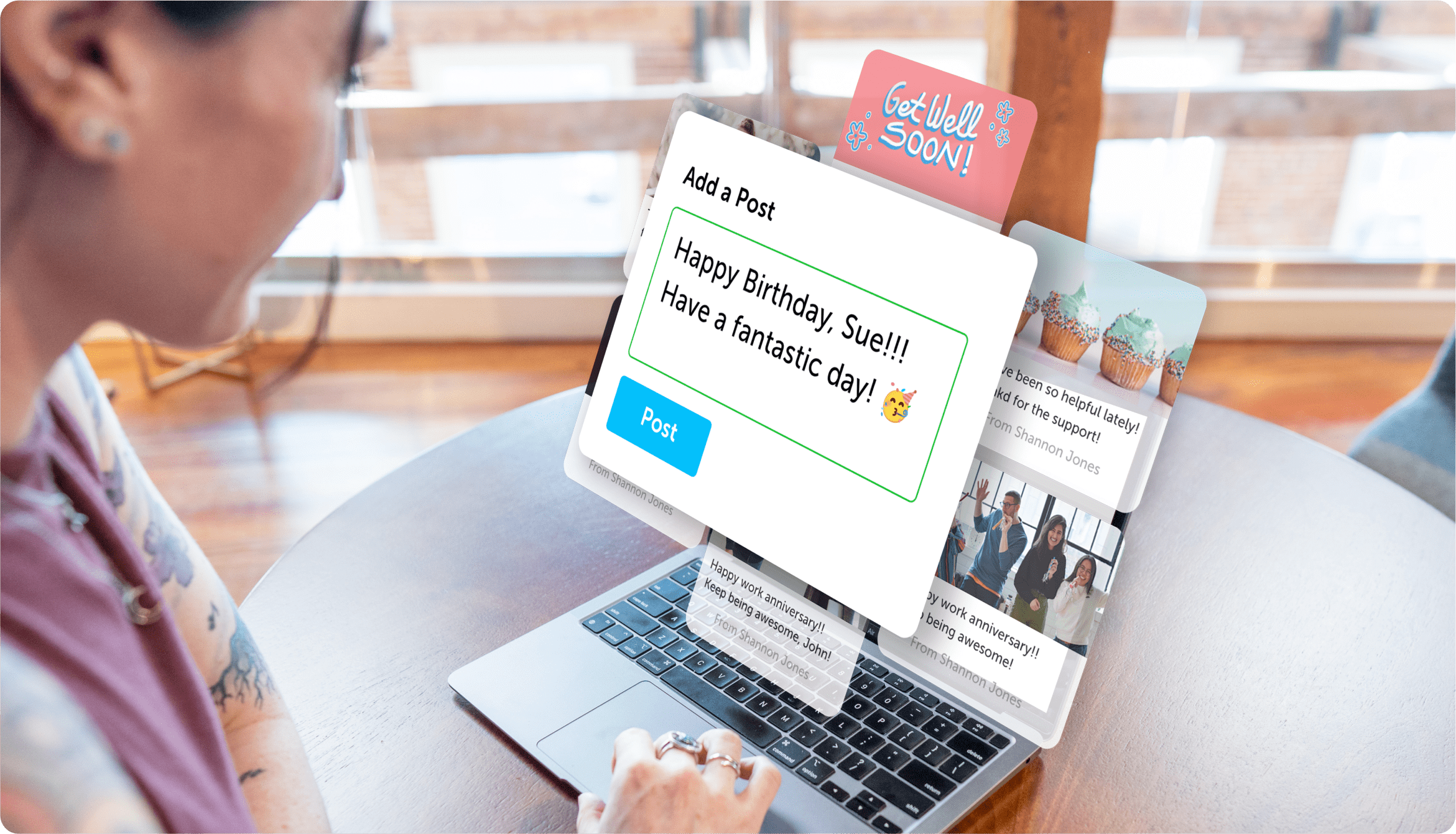 It's a more time saving way of being able to express celebratory thoughts, memories, or gratitude with those that we work with. I love too that we can add pictures and gifs for the more fun and creative ways of expressing these thoughts!

Peter O. Program Manager Higher Education

Kudoboard allows me to invite the entire organization to celebrate important employee milestones well before an event. With choices for backgrounds and many other personalization options, each card can be geared toward an individual recipient and occasion.

Elena H. Talent Acquisition Lead and Business Development Consultant

You can provide a global digital experience with ease. There is no need to manually coordinate with your colleagues, stakeholders or friends as this experience is so simple to manage all online.

Joe Q. Director, High Touch Demand Mechanical or Industrial Engineering
Highlights for comms & marketing
Improve connection, sense of belonging, and morale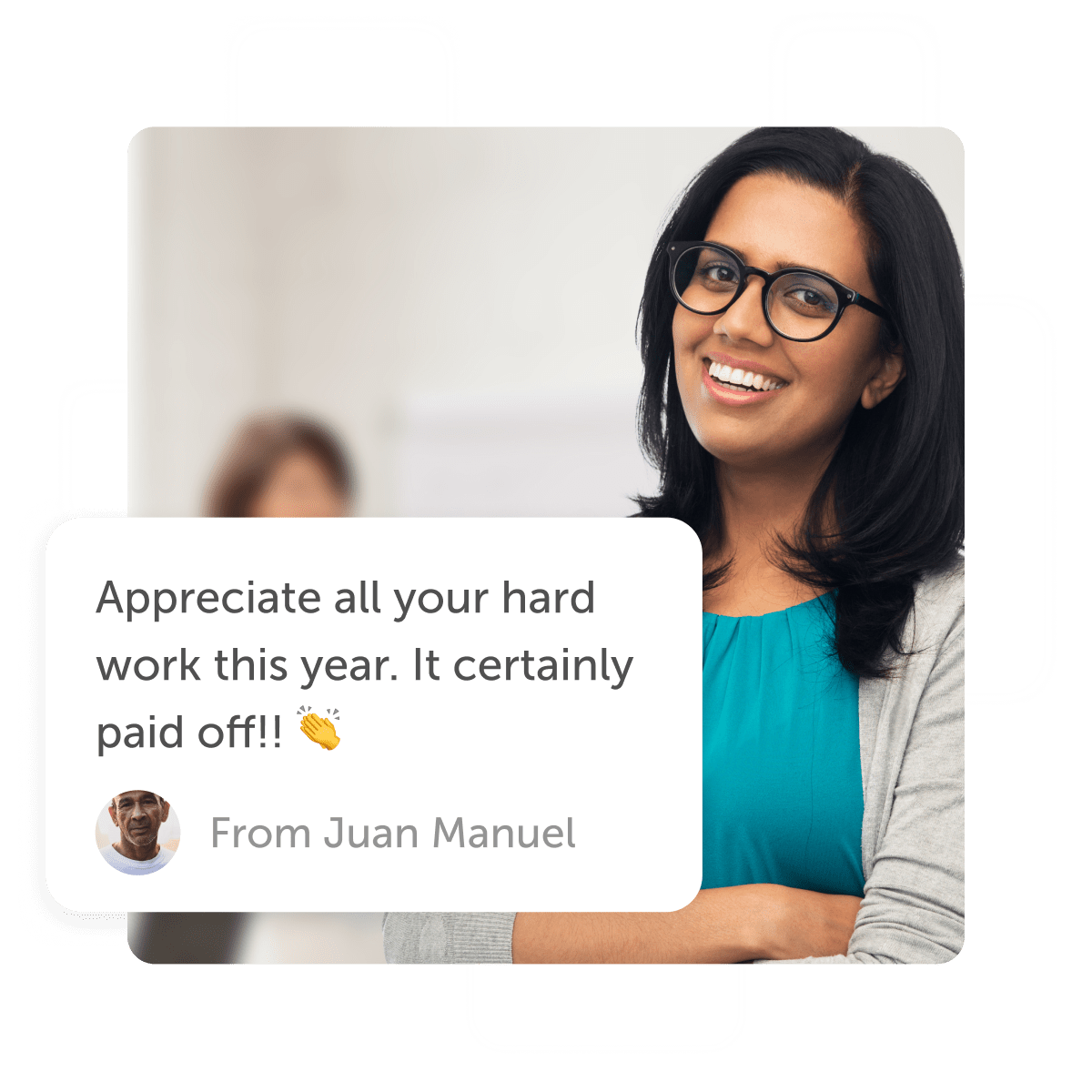 For comms & marketing
Boost the employee experience
From birthdays & work anniversaries to onboardings & farewells, Kudoboard enables teammates to appreciate each other.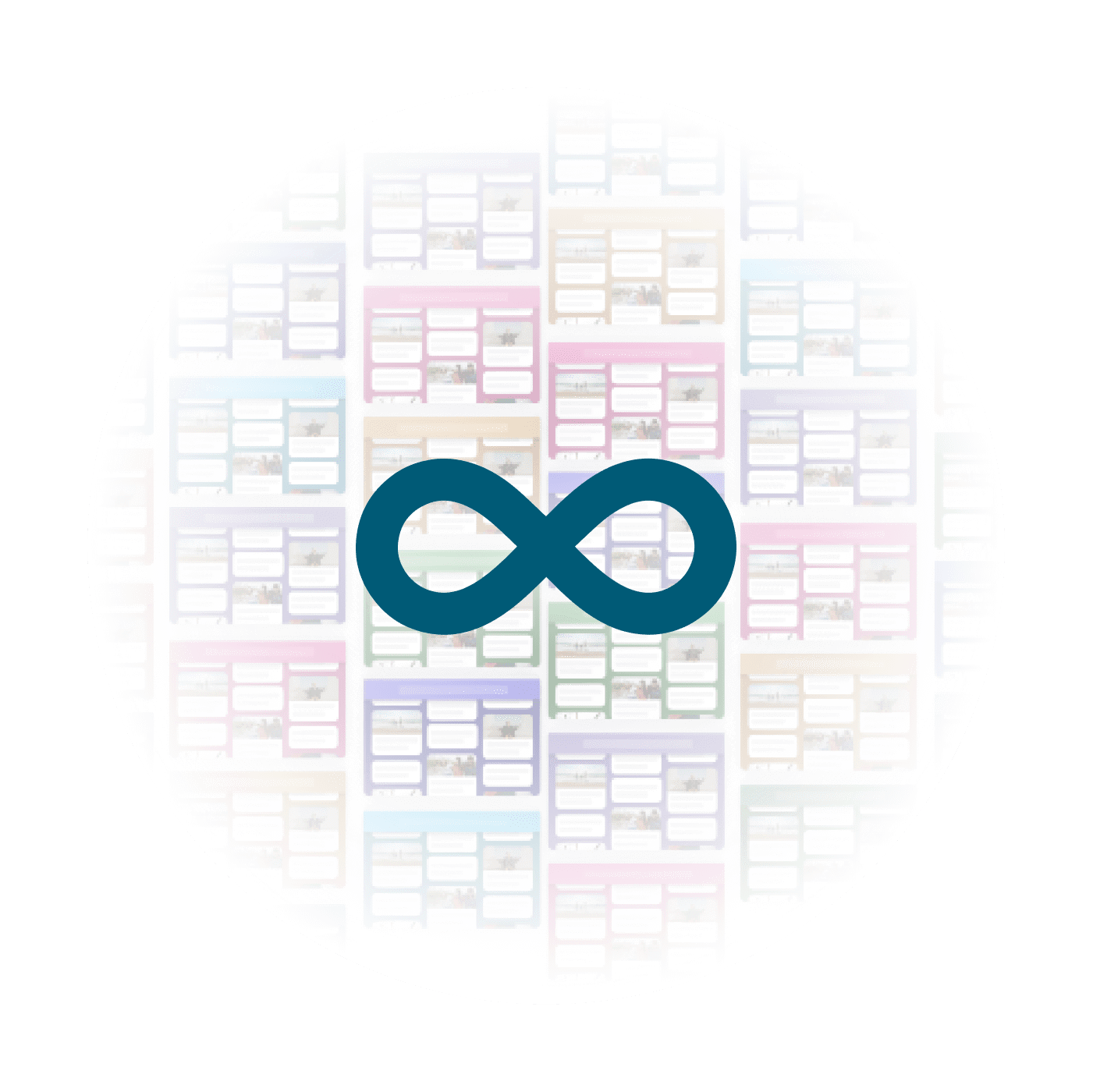 For comms & marketing
Unlimited boards & creators
On all other plans, it's a single user starting the boards. With a Business Plan, any user on your system can start a new Kudoboard and invite contributors to boost employee happiness!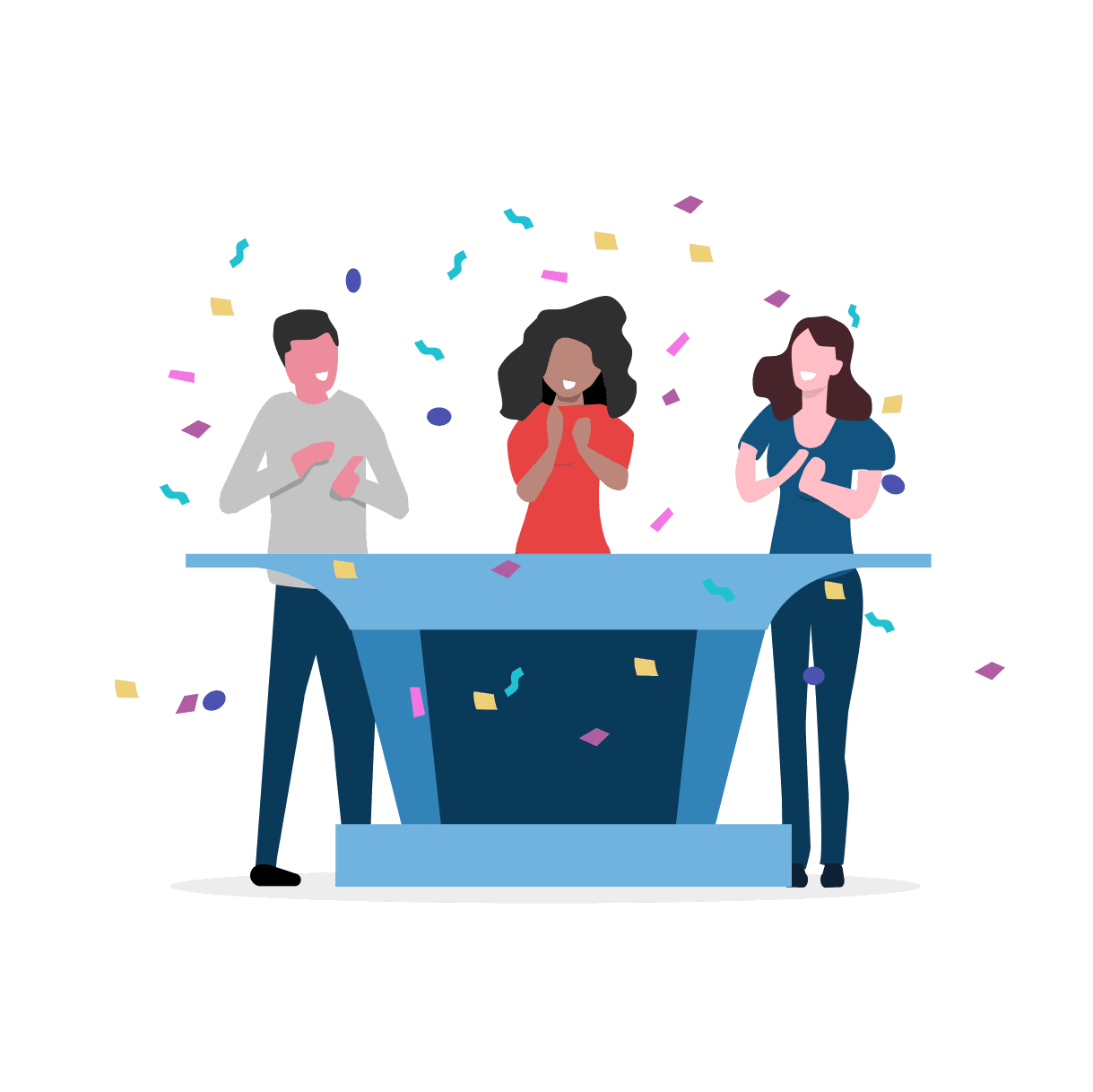 For comms & marketing
Public events
Open up certain boards to allow the external community (i.e. non-employees) to post, with robust moderation and content filtering tools in place.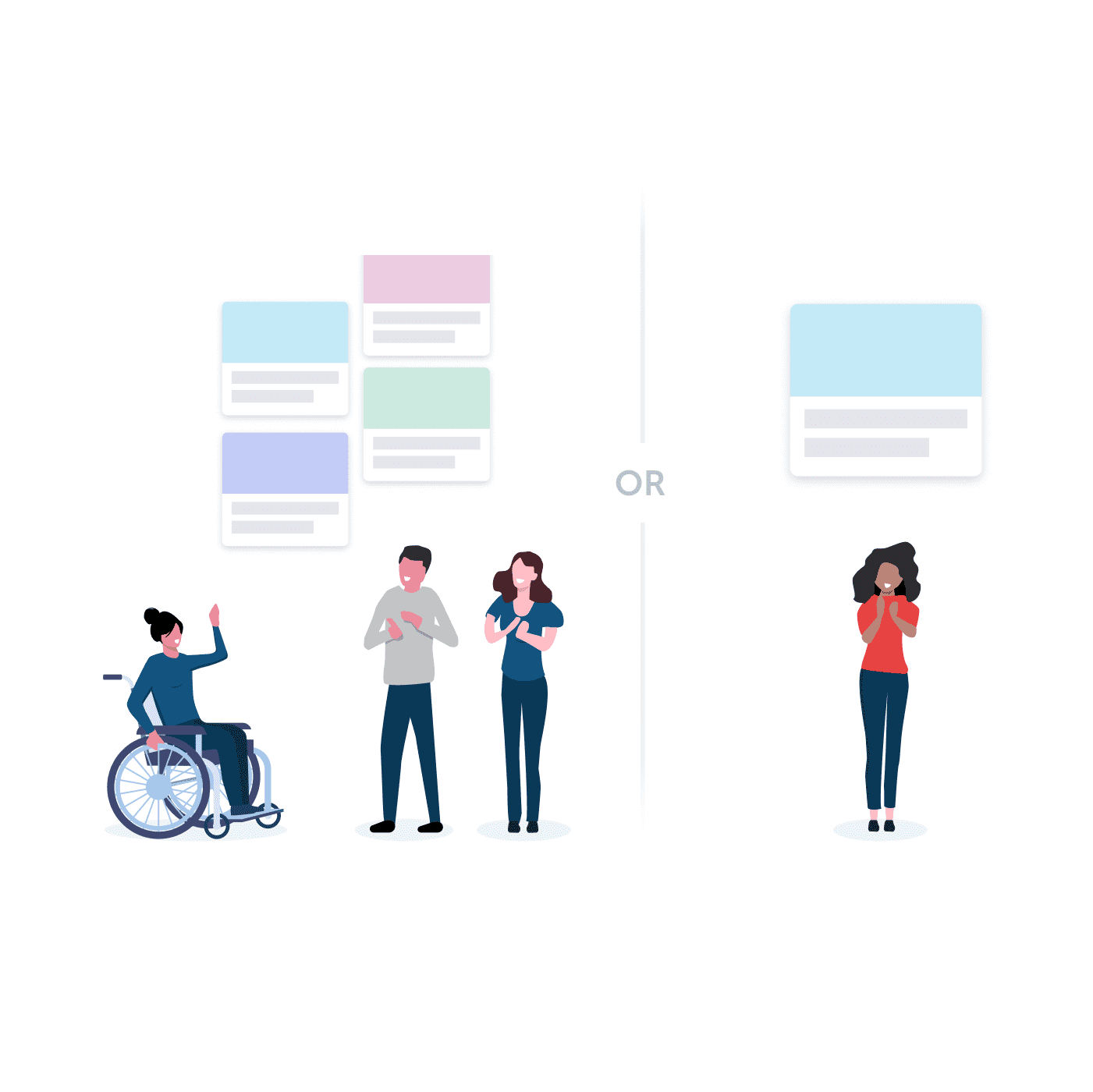 For comms & marketing
Group appreciation or 1-1
Invite many people to celebrate a moment that matters or send direct recognition between you and a colleague.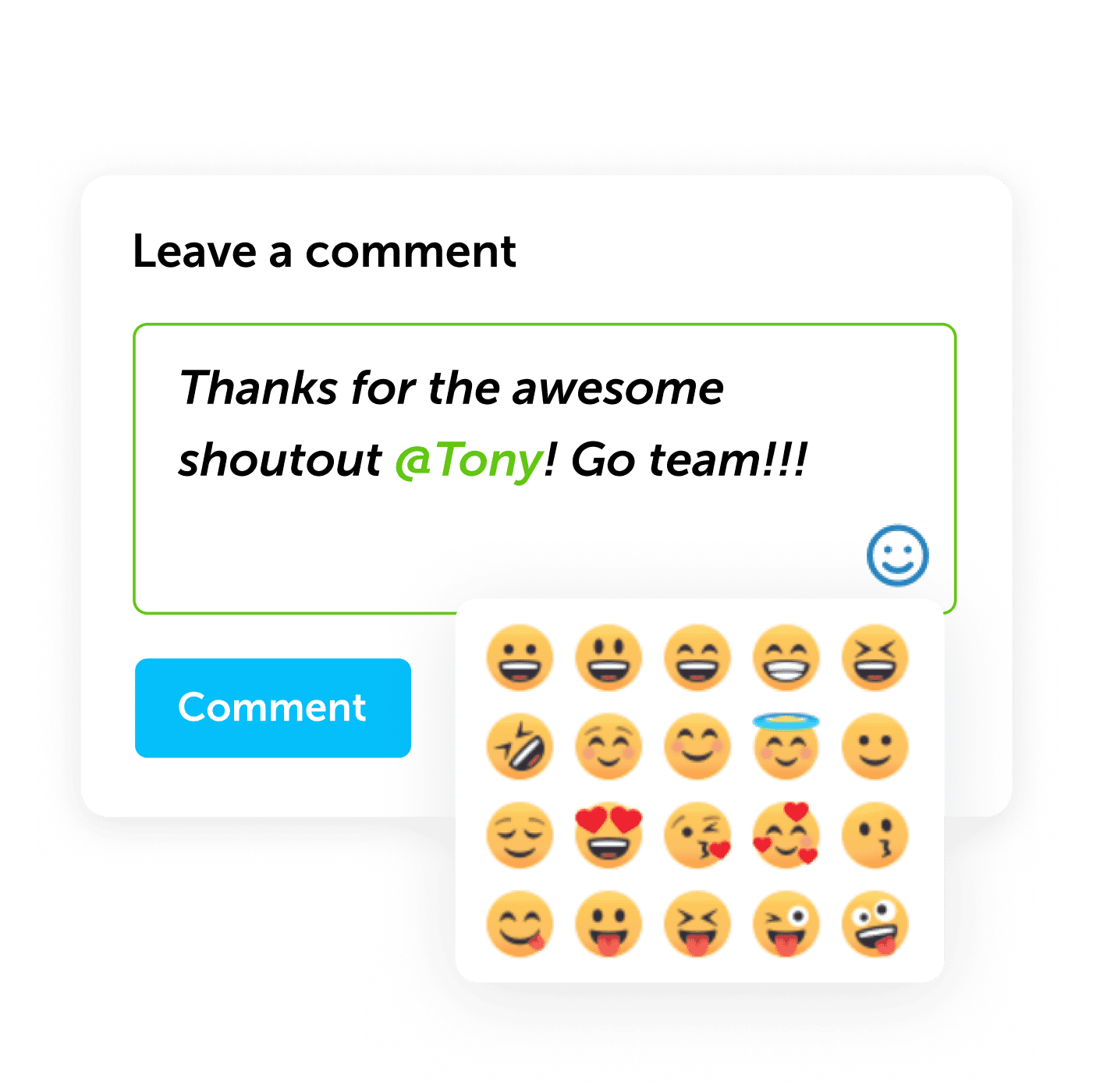 For comms & marketing
Tagging, likes, & comments
Create Shout Out boards or company events where users can tag each other, add comments, and like people's posts.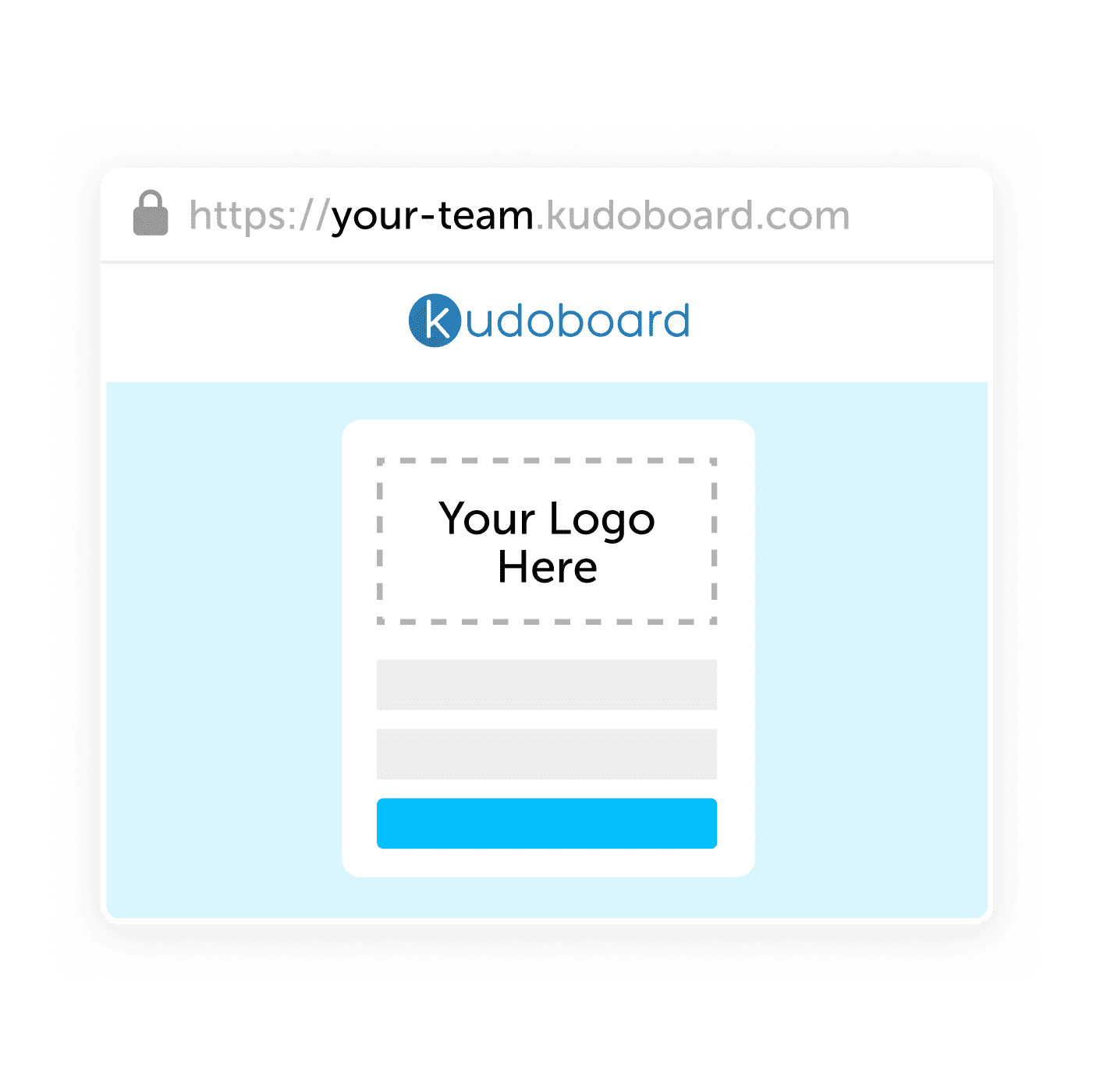 For comms & marketing
Custom branding and subdomain
Add your logo, create custom board backgrounds, and host your site on a private, branded subdomain.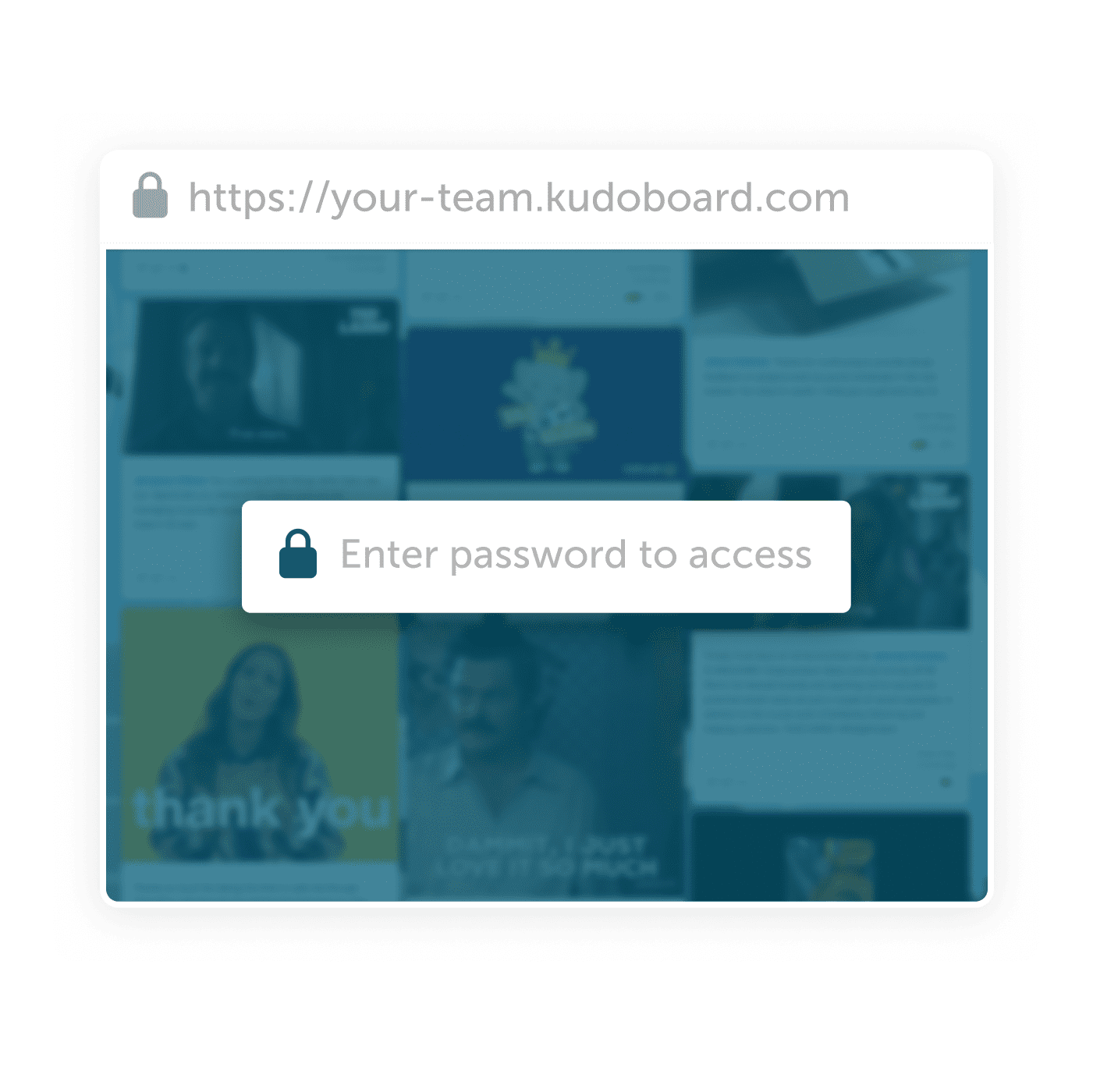 For comms & marketing
Access controls
Solely for internal employees or shareable on social media? Open for editing forever or locked after delivery? With a Business Plan, you have the controls necessary to make sure the right users have appropriate access.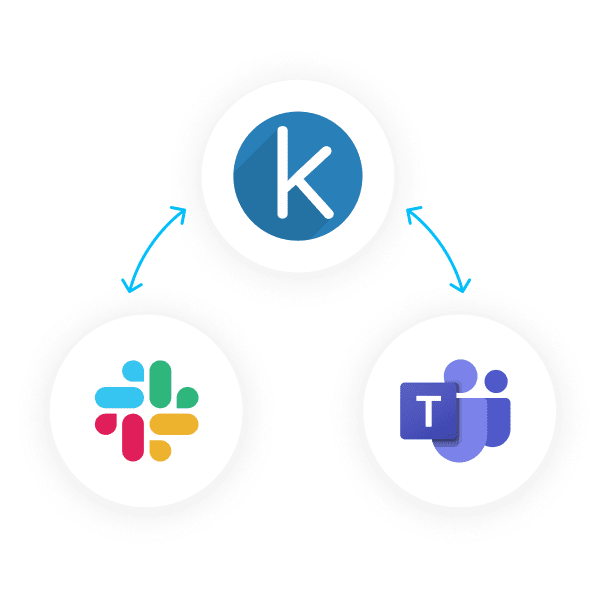 For comms & marketing
Integrations with Slack and MS Teams
Easily integrate Kudoboard with your team's communication platforms to invite, tag others, or deliver your group cards.
TAKE YOUR COMMS & MARKETING TO THE NEXT LEVEL
Get an Enterprise Plan
From integrations and automations to SSO and advanced reports, our Enterprise plan has everything your organization needs.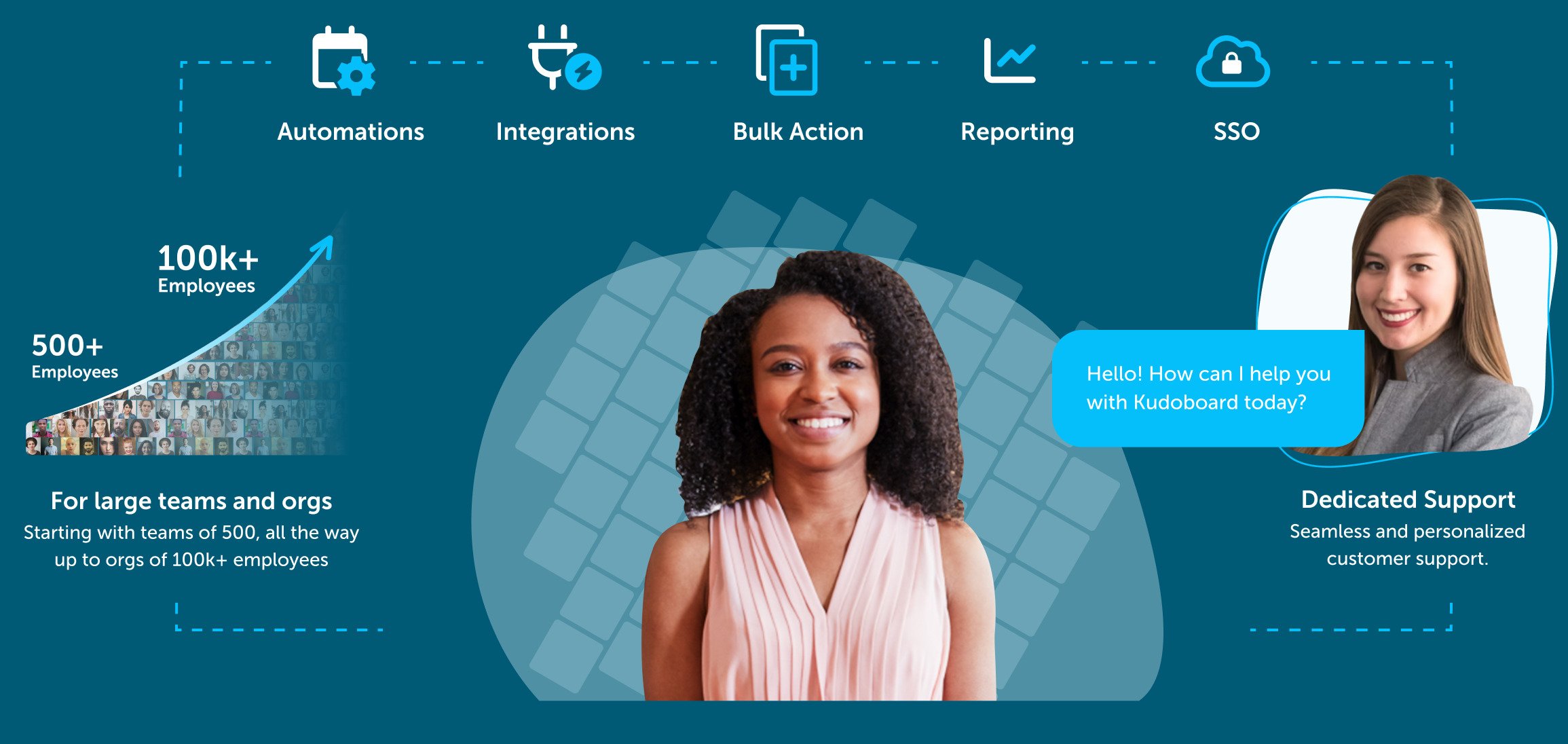 Don't take our word for it.