For Recruiting & Talent Management
Upgrade your onboarding process
Send a Kudoboard alongside a job offer, or use it to welcome a new employee on their first day.
3 Days Free. No credit card required.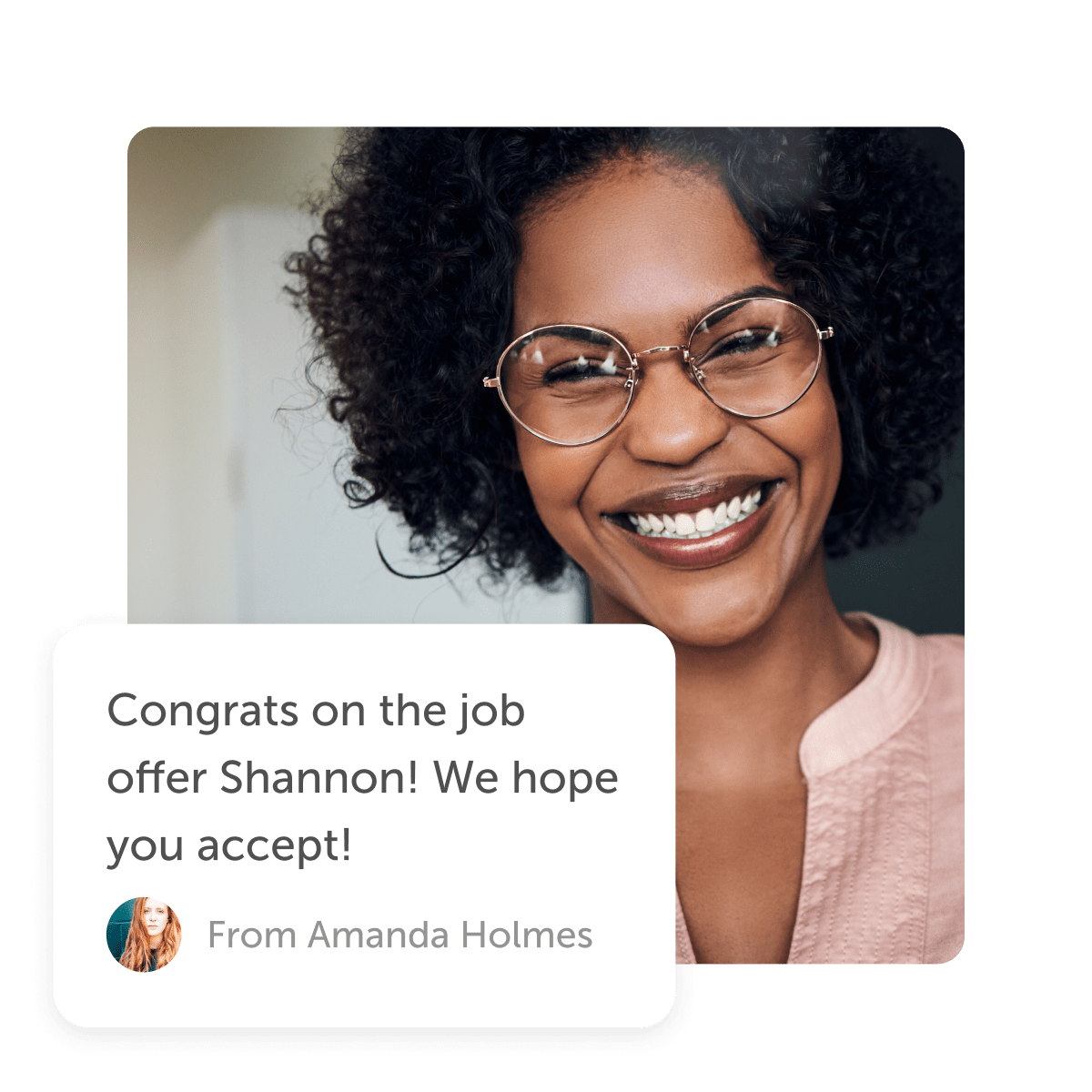 Creating a moment of joy when it matters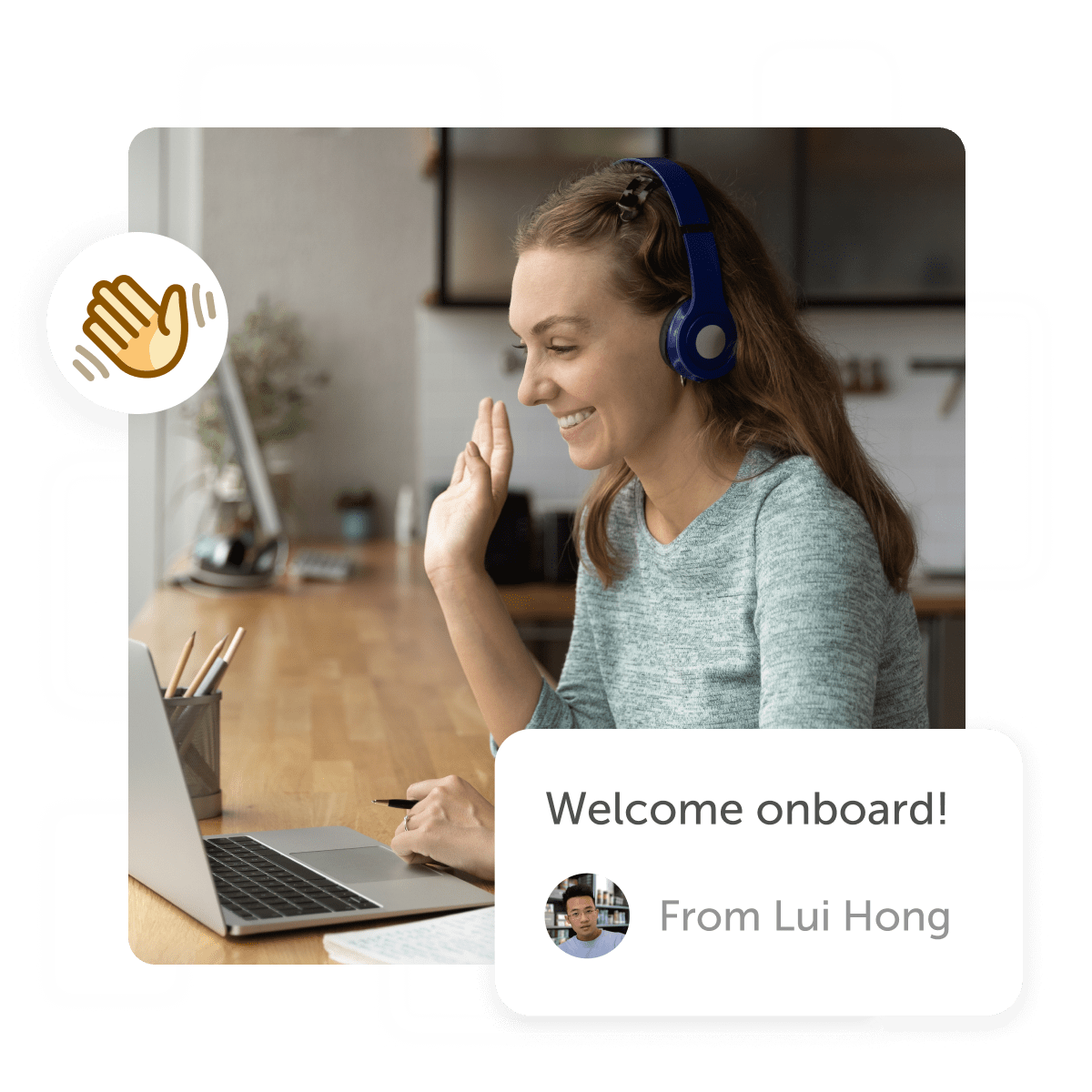 Milestones & Moments
Replace the card that's passed around and signed on birthdays, work anniversaries, farewells, etc.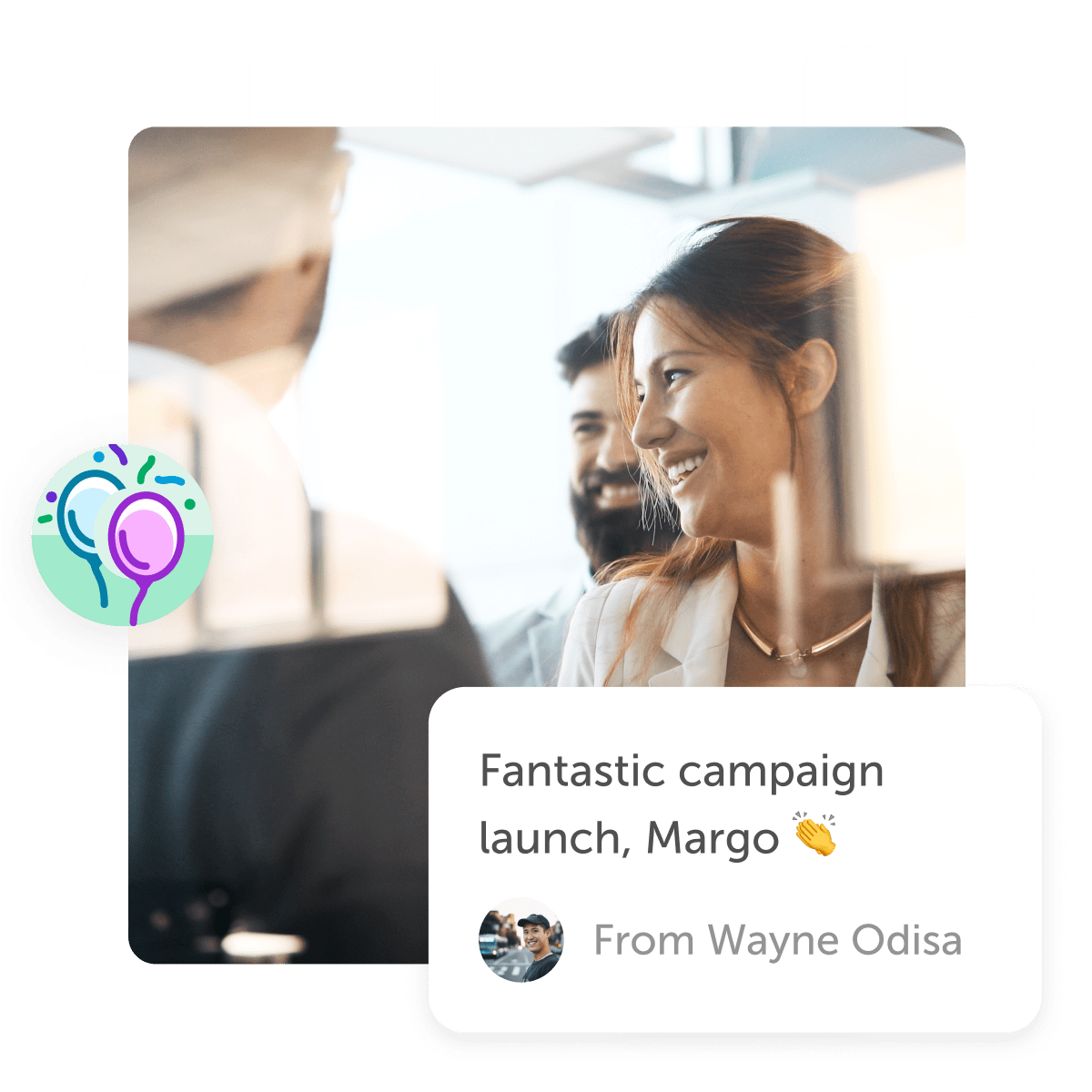 Events & Campaigns
Bring colleagues together to recognize company milestones, holiday-themed initiatives, etc.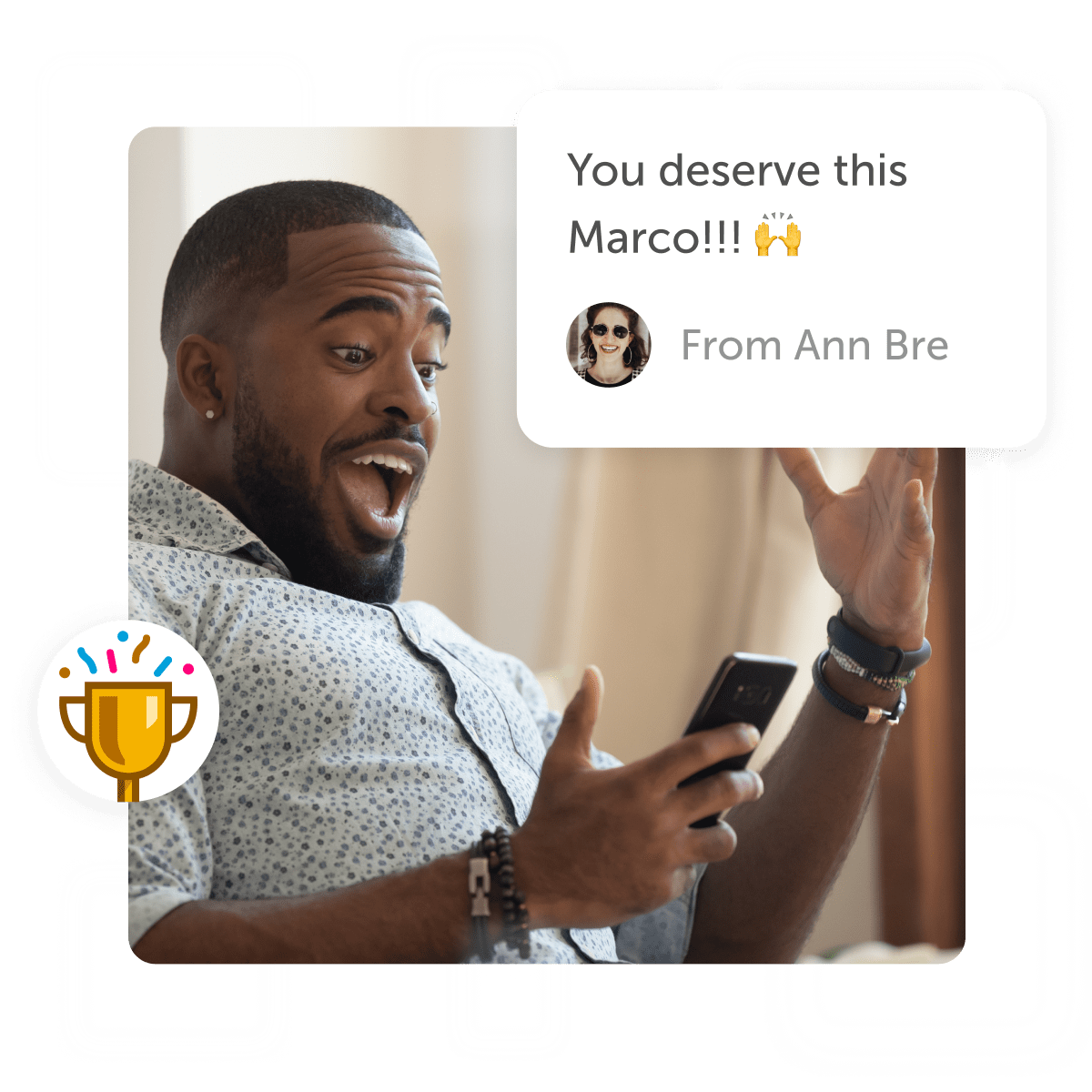 Recognition & Engagement
Empower teammates to send each other back-and-forth thank you cards to spread the love
View Kudoboard examples — loved by recruiting and talent management
Select a thumbnail below to see a Kudoboard example:
Additional inspirations
Looking for more ideas? Here are additional inspirations for how recruiting & talent use Kudoboard
Send new recruits a "join us!" Kudoboard from their hiring team. It might be the exact thing that tips the scales in your favor!
Welcome new hires on their first day with a Kudoboard full of introductions, well-wishes, and fun GIFs.
Whether a colleague is out sick or taking parental leave, sending them a Kudoboard is the perfect way to show you and the team care.
Use Kudoboard's hashtag feature to highlight and demonstrate your company values on each and every board.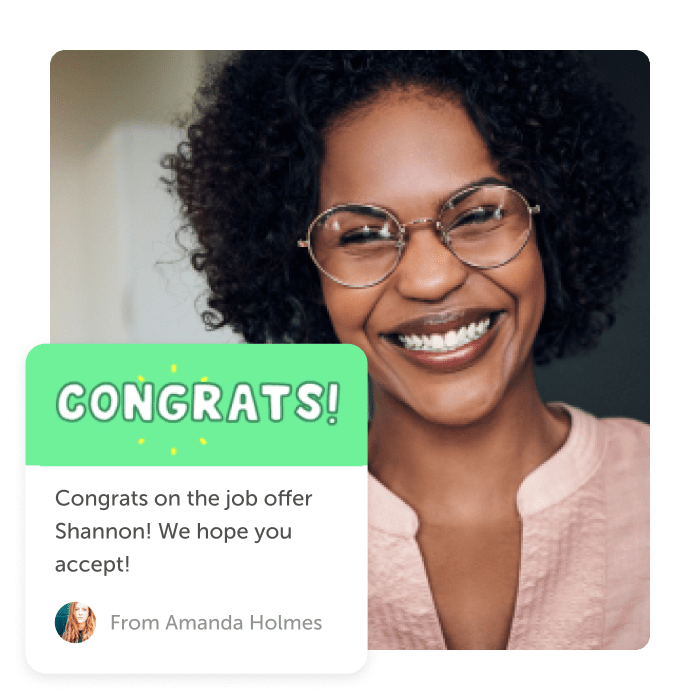 Want to really show some love?
Take your welcome package to the next level with a printed book or welcome gift for your new hire.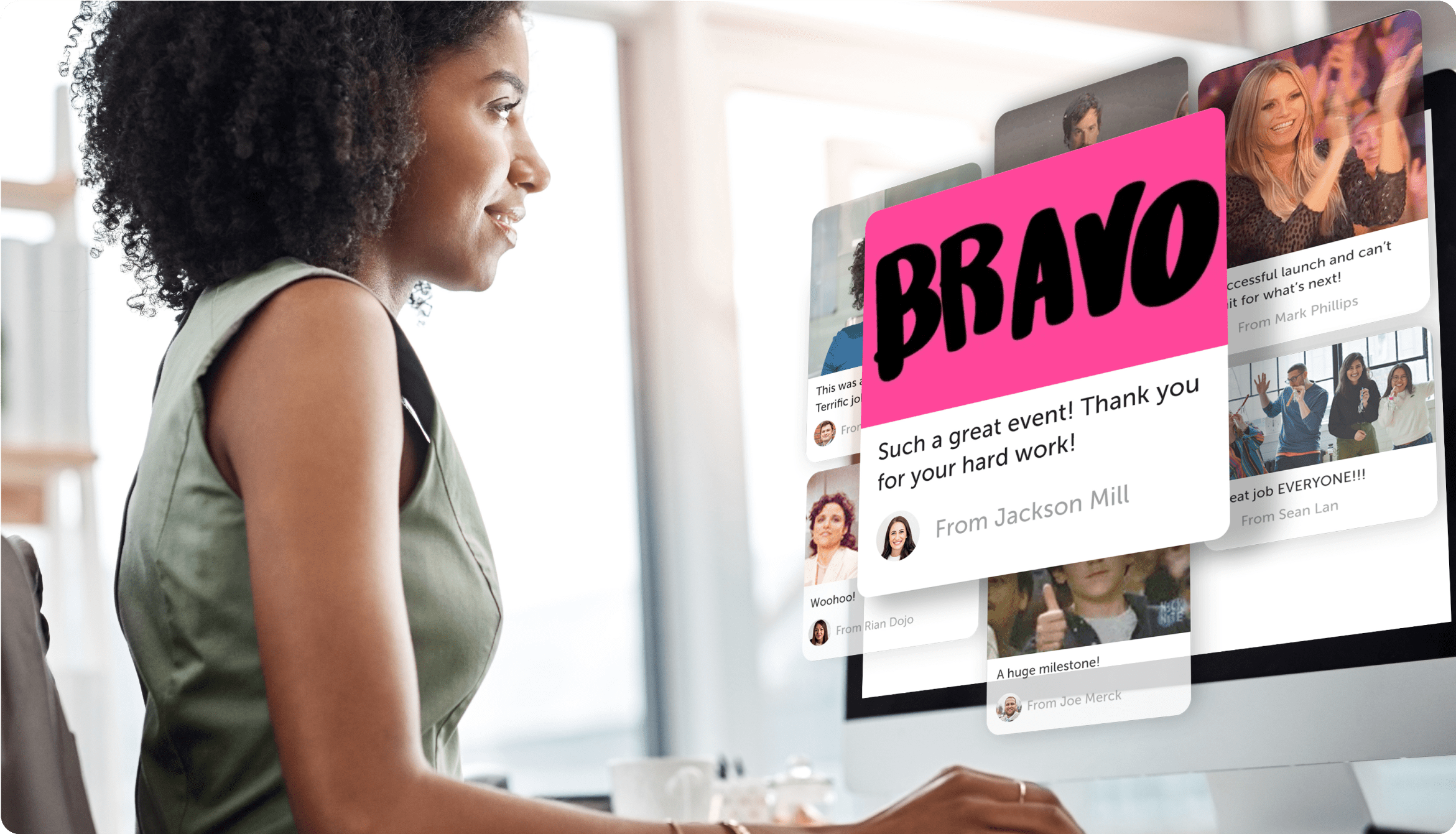 Kudoboard has truly solved a problem for the company I work at. We struggled to find a way to celebrate our employees, and felt that some folks were left out of celebrations, especially our remote workers. With Kudoboard, no one is left out! We can create a Kudoboard anywhere, any time, and send a little appreciation to anyone!

Anna C. Office Manager Computer Software

Kudoboard is a fast way to engage your team and present a united front to celebrate, recognize or let team members know that they're being thought of. We use it regularly.

Ali M. Director, People Experience Enterprise

We used to collect all appreciations (photos, messages, video…) from individual members and collated them as a slide. It was time consuming and often forgotten. Now with Kudoboard it is easier & time-saving.

Arthi R. Blogger Enterprise

Kudoboard is a lifesaver for HR, remote or in-person. I use Kudoboard weekly to allow our remote and in-person employees to send event wishes to one another. I have changed companies twice and Kudoboard usage comes with me every time.

Ursula M. Executive Assistant & Office Manager

Kudoboard is helping me solve the problem of how to stay connected to coworkers and colleagues in a work-from-home virtual environment. I have seen morale improve through the sharing of positive messages on Kudoboard.

Art V. Supervisor Mid-Market

This is a great resource to use to help people feel appreciated and thought of. Great for morale!

Lisa M.  Administrative Assistant Health, Wellness and Fitness
Highlights for recruiters & hiring managers
Improve connection, sense of belonging, and morale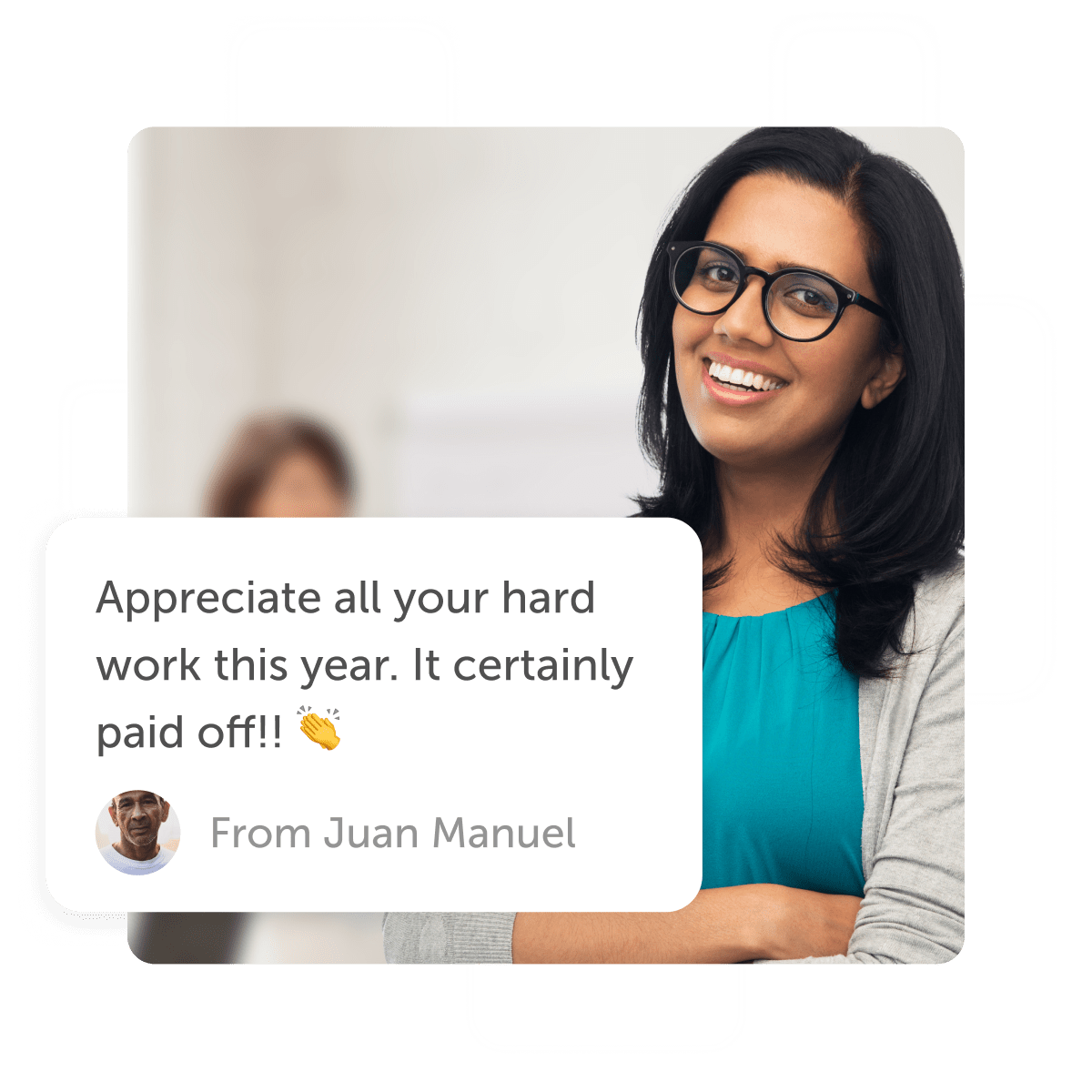 For recruiting & talent management
Recruit with confidence
Demonstrate company values and healthy culture with a Kudoboard from their potential team—sent alongside an offer for maximum impact.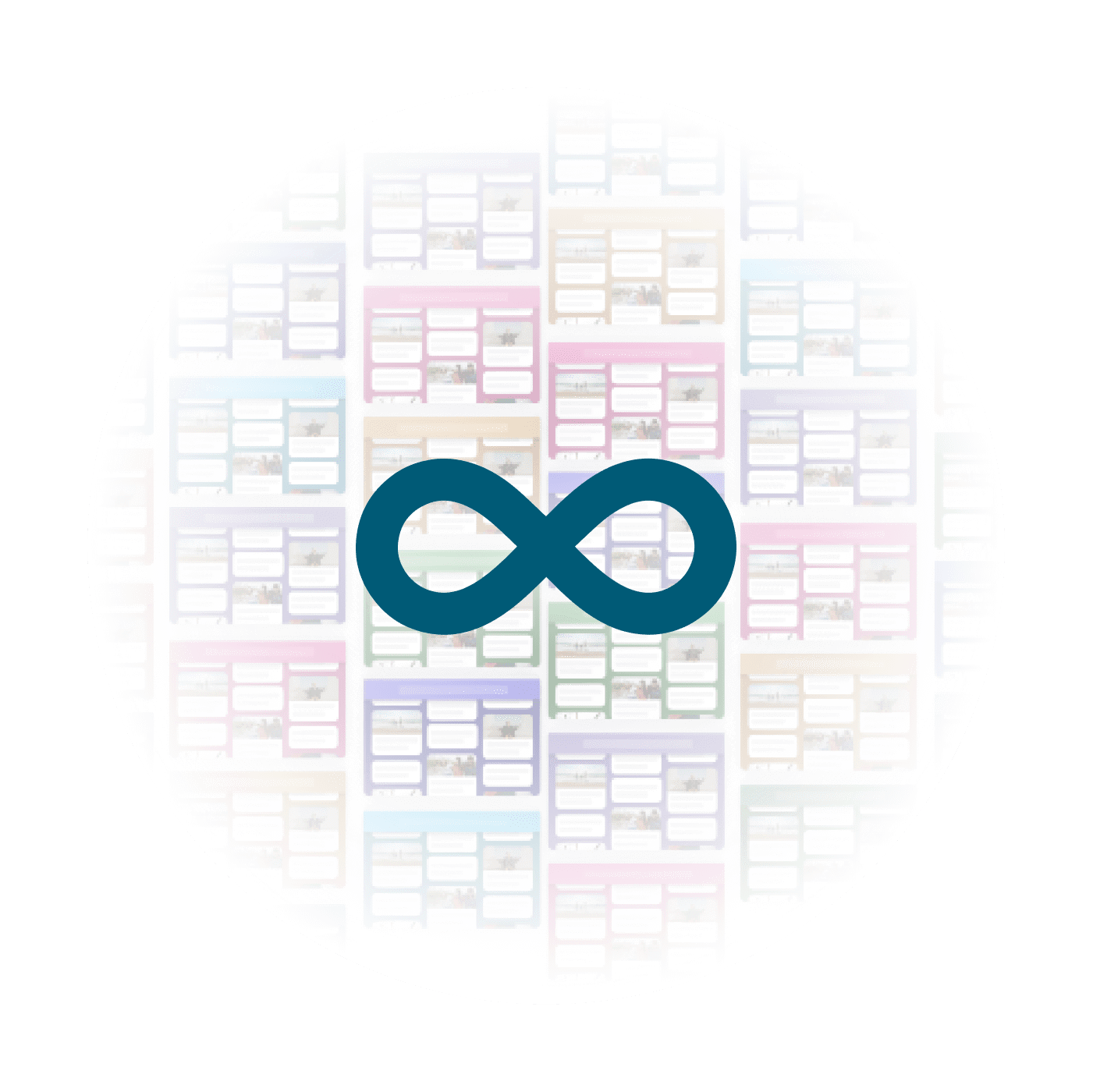 For recruiting & talent management
Unlimited boards & creators
On all other plans, it's a single user starting the boards. With a Business Plan, any user on your system can start a new Kudoboard and invite contributors to boost employee happiness!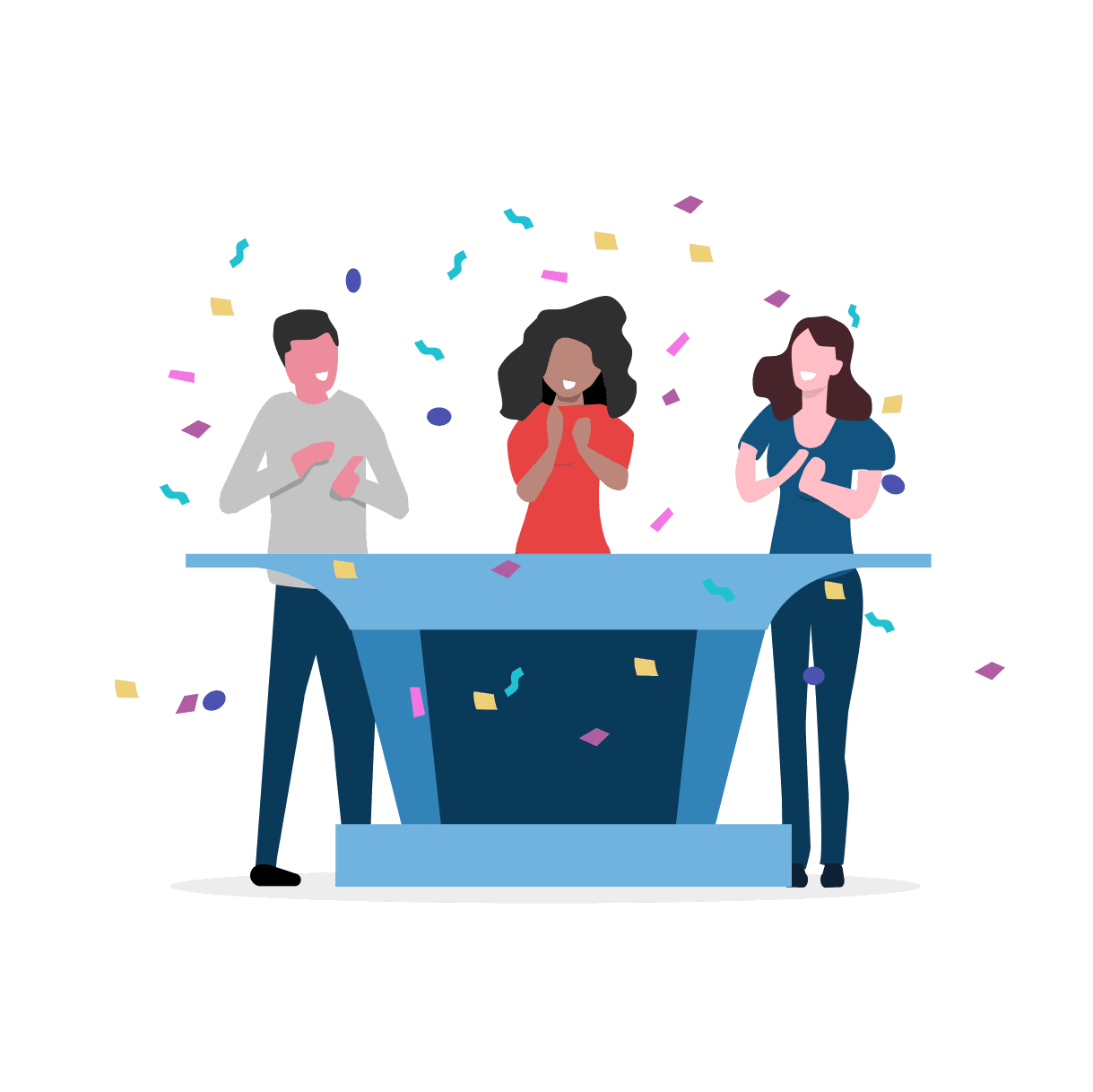 For recruiting & talent management
Ease first day jitters
Create a soft landing for new employees on their first day. Send a warm and welcoming Kudoboard from their new team!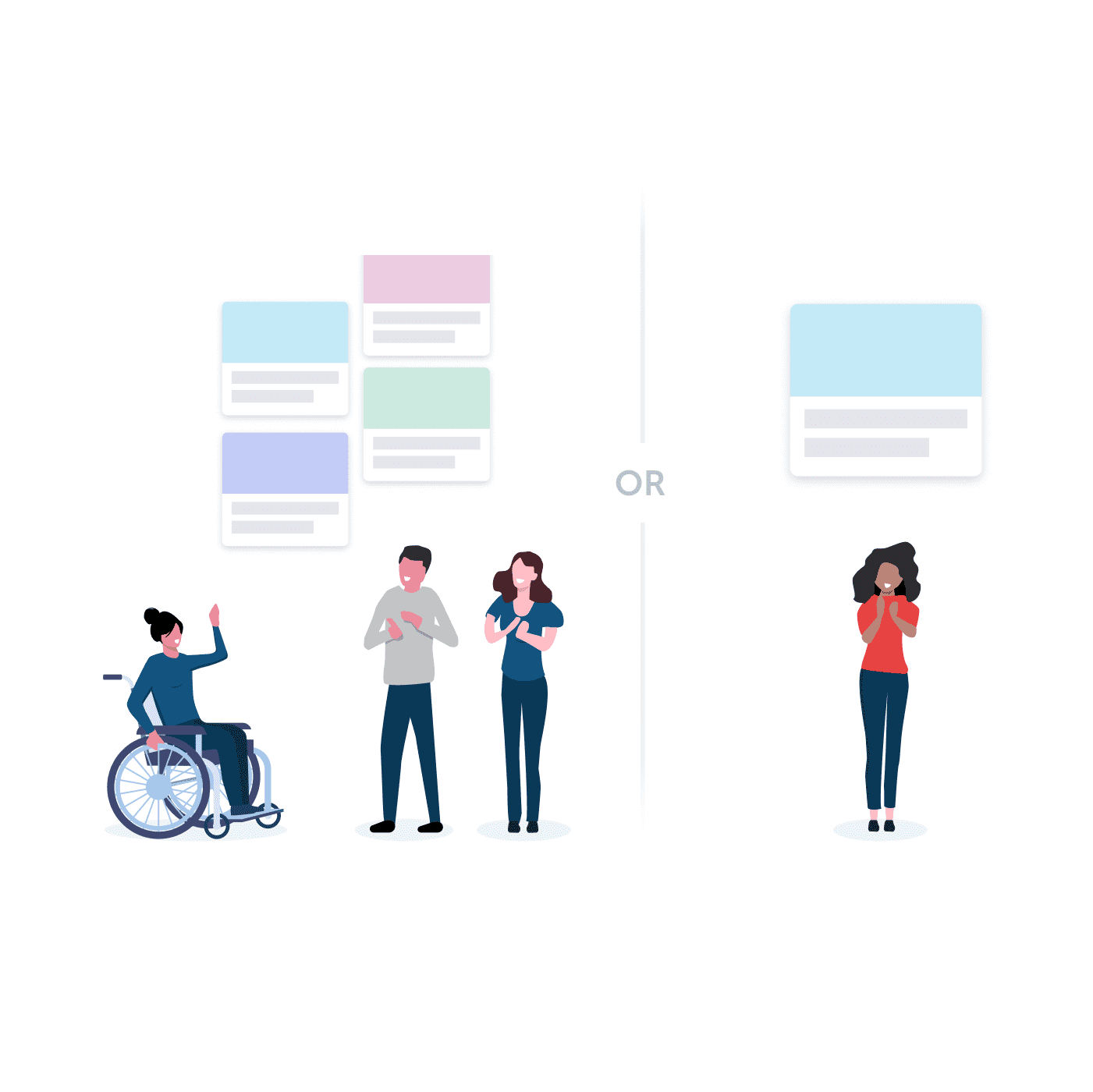 For recruiting & talent management
Group appreciation or 1-1
Invite many people to celebrate a moment that matters or send direct recognition between you and a colleague.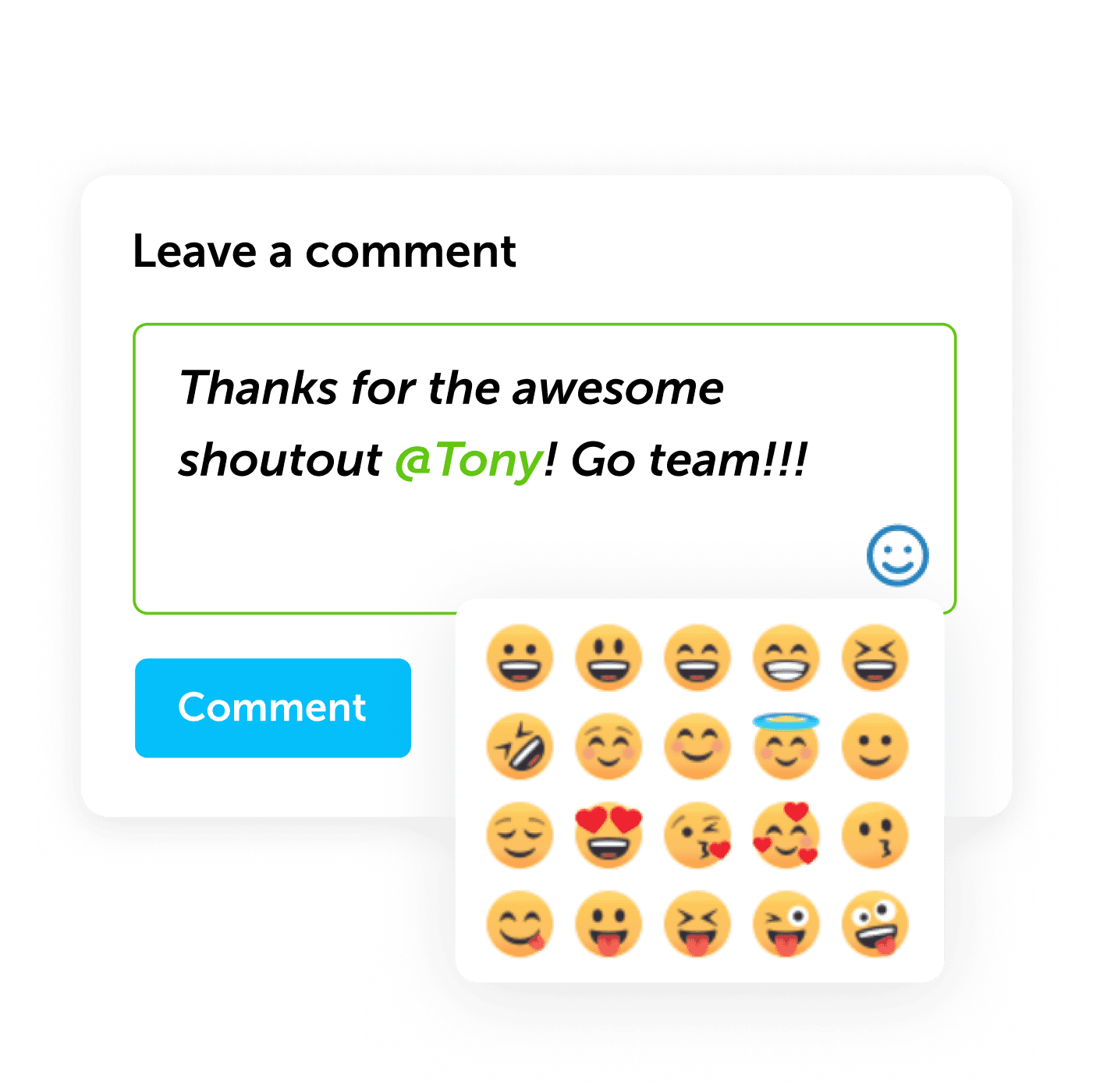 For recruiting & talent management
Tagging, likes, & comments
Create Shout Out boards or company events where users can tag each other, add comments, and like people's posts.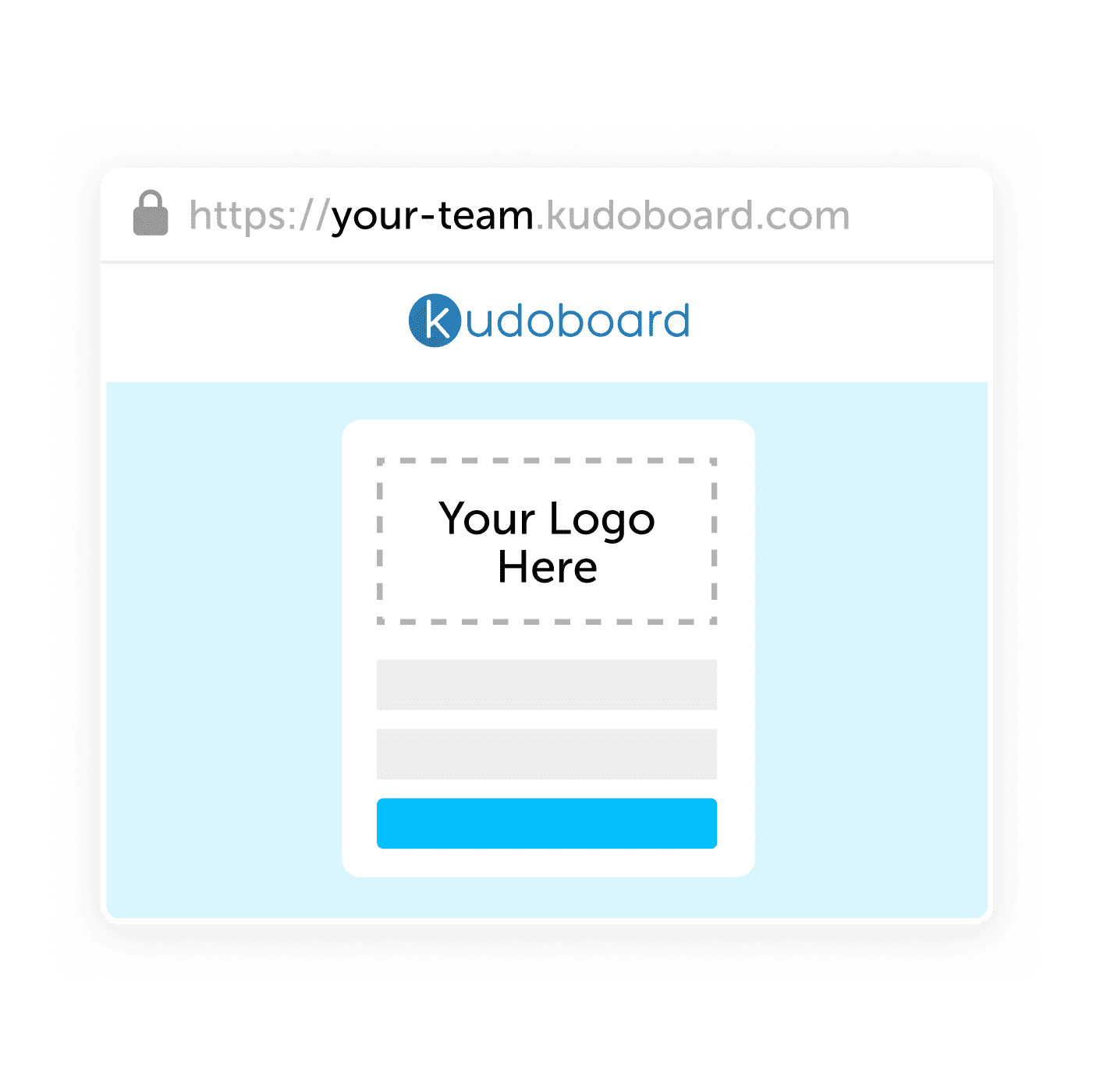 For recruiting and talent management
Custom branding and subdomain
Add your logo, create custom board backgrounds, and host your site on a private, branded subdomain.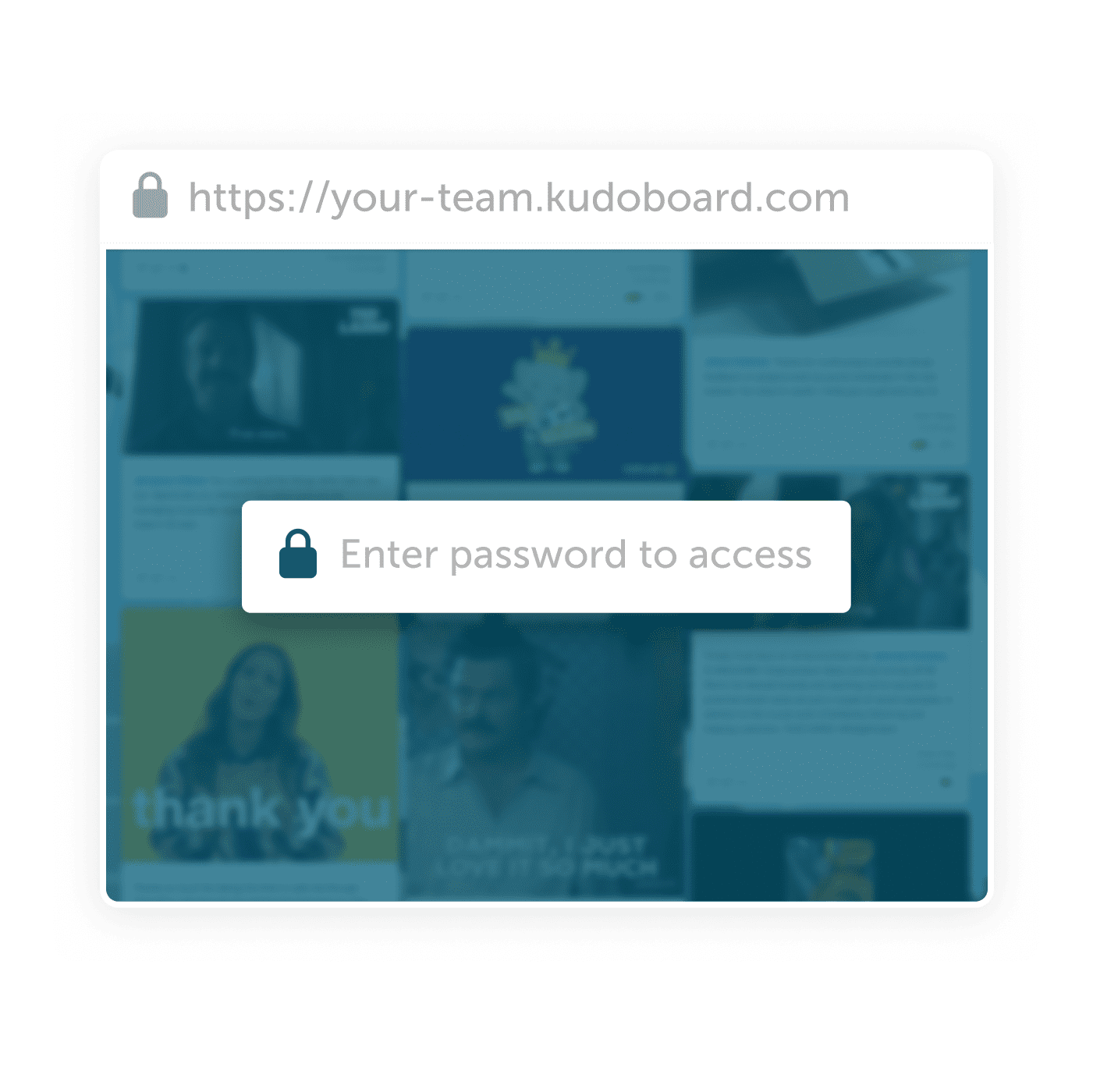 For recruiting & talent management
Access controls
Solely for internal employees or shareable on social media? Open for editing forever or locked after delivery? With a Business Plan, you have the controls necessary to make sure the right users have appropriate access.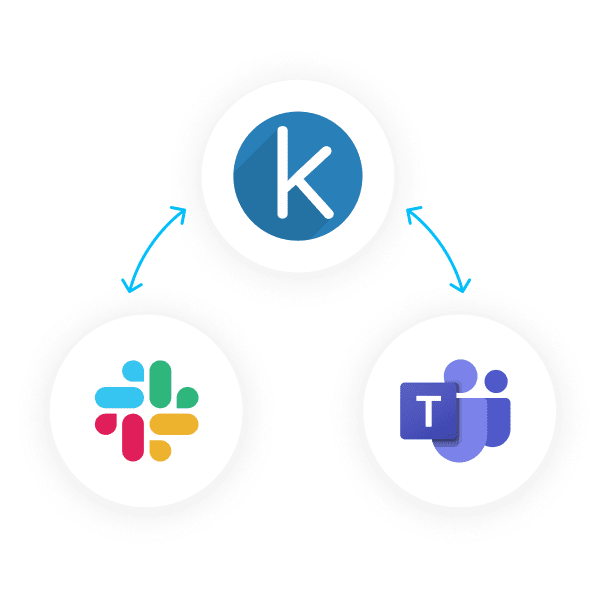 For recruiting & talent management
Integrations with Slack and MS Teams
Easily integrate Kudoboard with your team's communication platforms to invite, tag others, or deliver your group cards.
TAKE YOUR RECRUITING TO THE NEXT LEVEL
Get an Enterprise Plan
From integrations and automations to SSO and advanced reports, our Enterprise plan has everything your organization needs.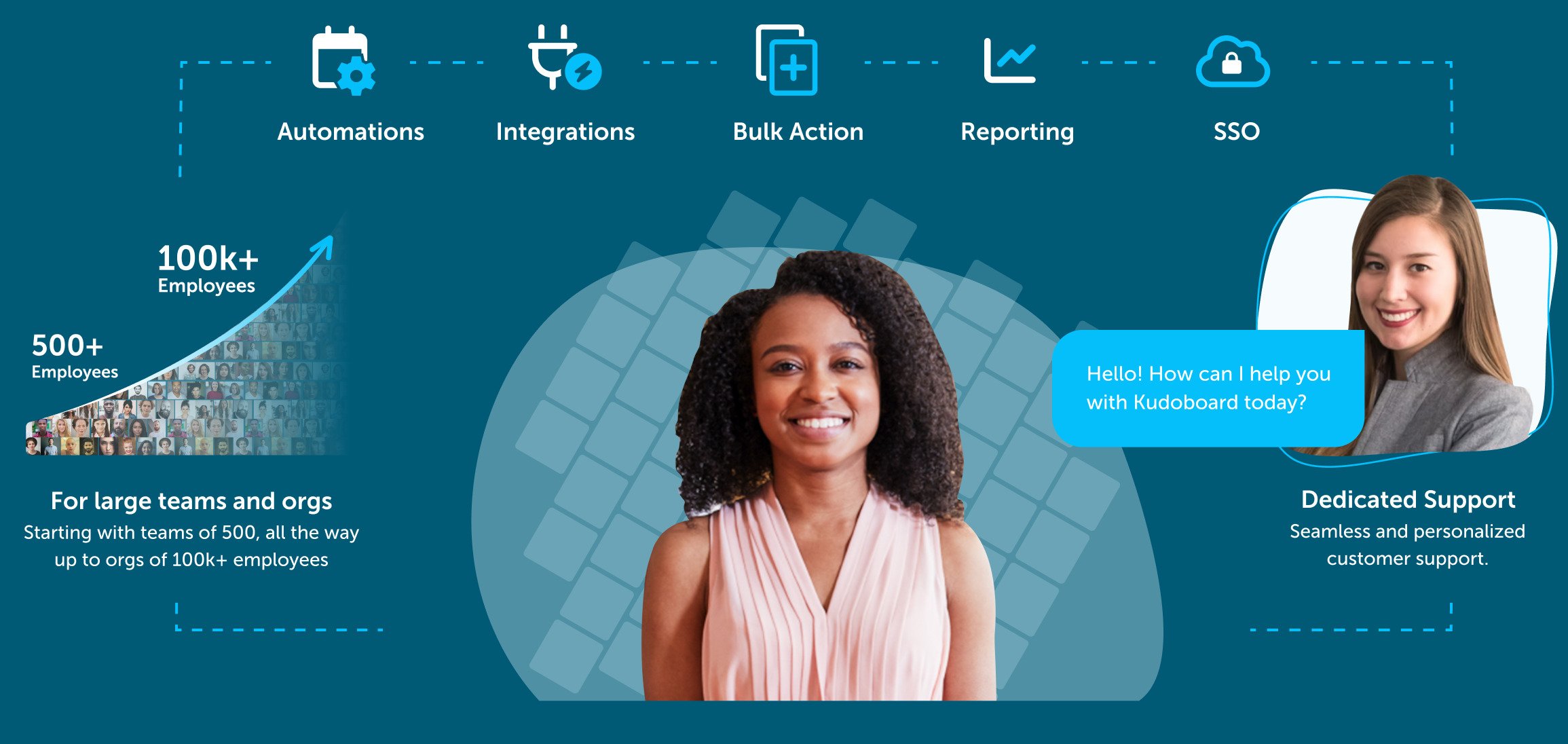 Don't take our word for it.