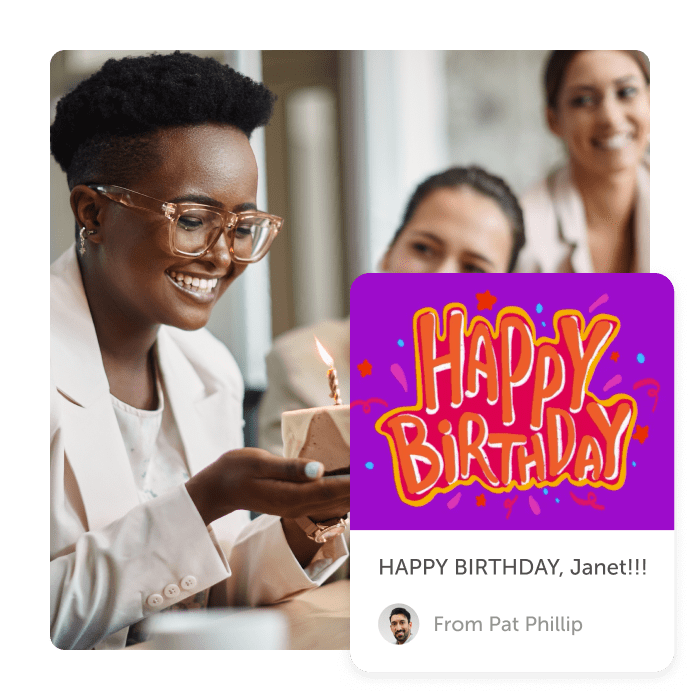 Lite Board
Great for a smaller group of contributors to celebrate someone's special occasion
All Lite Boards have these features:
Collect up to 20 messages, photos, or GIF posts
Add your own content or choose from our library of photos (Unsplash) and GIFs (GIPHY).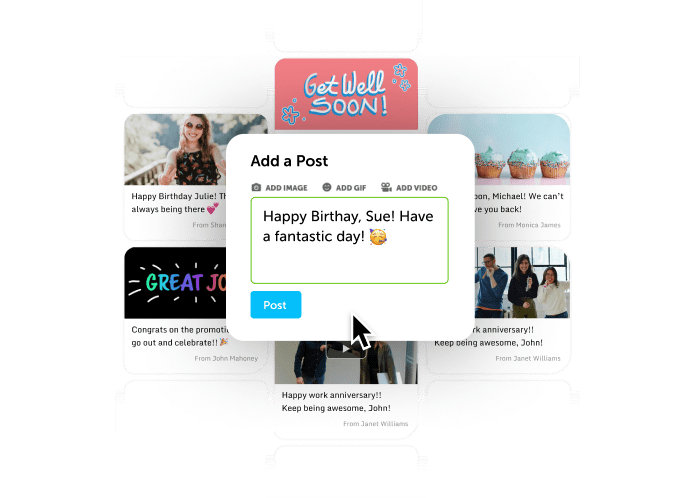 Hundreds of backgrounds
Choose from our handpicked library of beautiful Kudoboard backgrounds for all your occasions.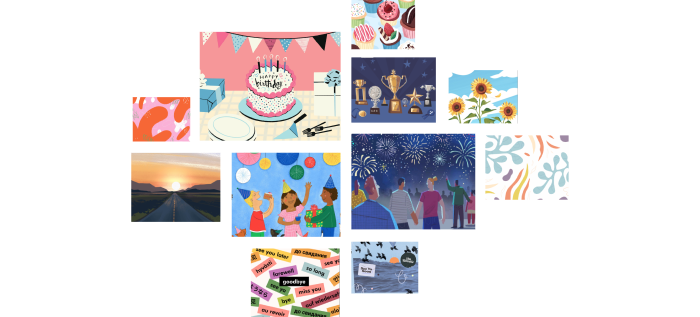 Invite contributors easily through a link
You can copy/paste the link to invite others, or use Kudoboard's email invitation system.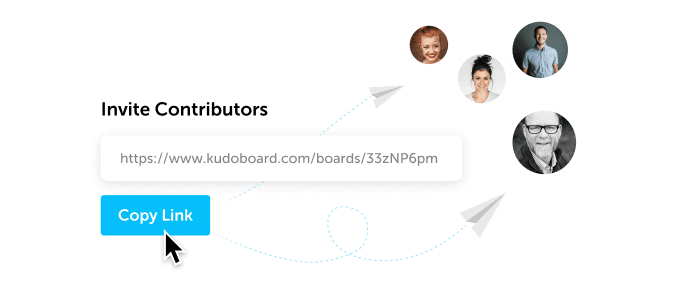 Online delivery or print it out
Kudoboards can be sent to recipients online or printed out as a 7×7" book or large poster

Recipients can easily thank the contributors
After a board is delivered, allow the recipient to send a thank you note to contributors to their group card.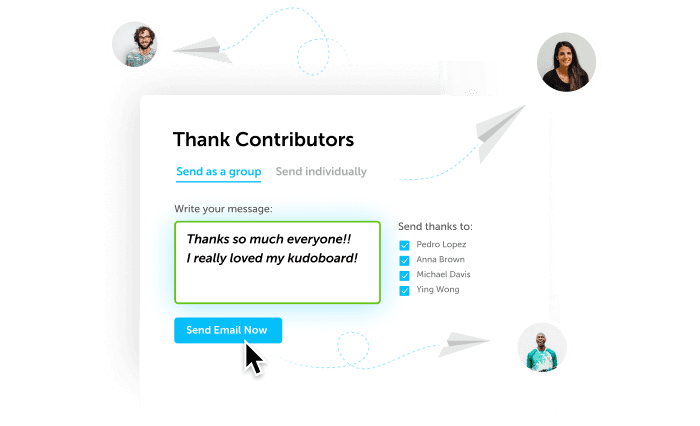 How do Kudoboard online group cards make people feel?