Online memorial from coworkers, family, & friends
Collaborate to create a unique, online memorial. Add memories, photos, or videos; invite others to contribute; visit online anytime or print it out.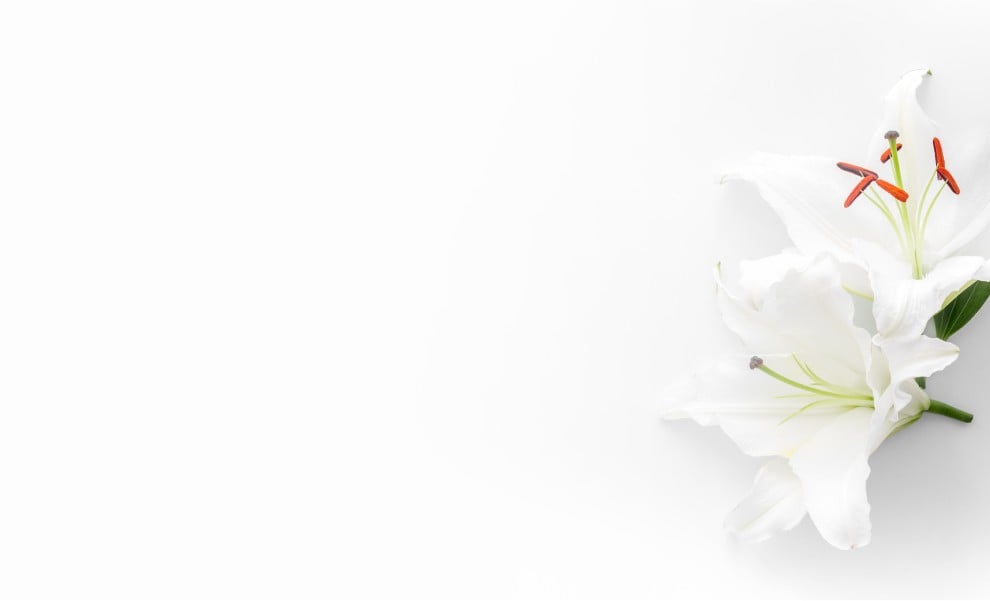 How to create an online memorial
Collaborate to create a unique, online memorial. Add memories, photos or videos; invite others to contribute; share it at a funeral, online, in-person, or print it out. It's saved forever.
See examples of online memorials
Play it as a slideshow and print it out
Your loved one is unique. Make their memorial unique, too.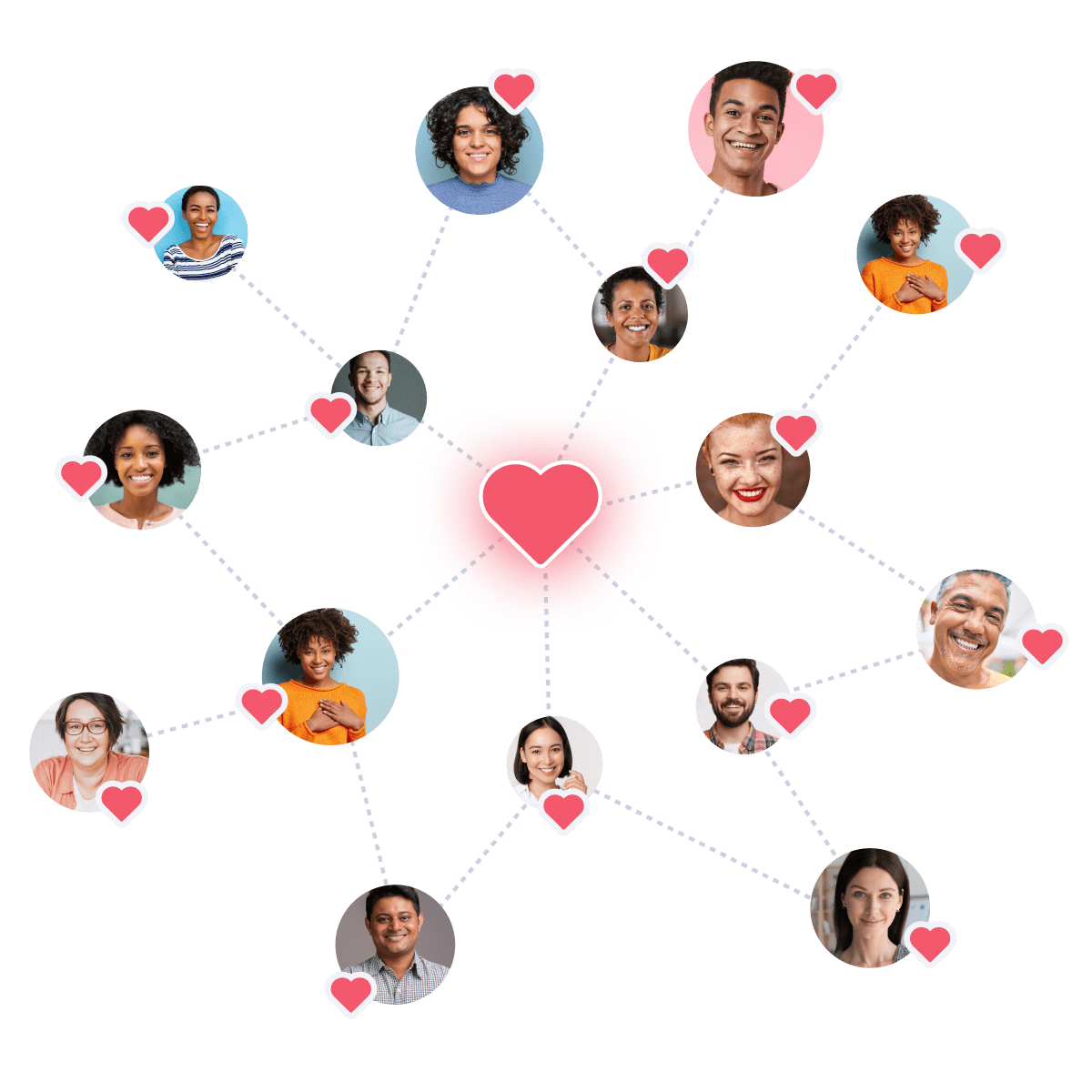 When my father passed away, family across the entire country wanted to honor him. I searched through dozens of online memorial websites, and Kudoboard's online memorial option was perfect. It allowed everyone to add their cherished memories and photographs.

Dave T.

Our family used Kudoboard's online memorial to create an enormous 4 foot x 6 foot printed poster honoring my mom. Seeing all the photos and memories that everyone added, even though we were not in the same place before the funeral, was so special.

Jenn W.

When my grandfather passed, we used Kudoboard to create an online memorial website in his honor. I go back to it again and again to read all the beautiful notes written by family members.

Kelly S.
Beyond common features, what does a Memorial Board also include?
Multiple Admins

Give multiple people admin access to the memorial board to edit/delete

Moderation

Allow your admins to preview posts before they go live

Personalized URL

Personalized URL for your Kudoboard to include your honoree's name

Embeddable

Embed your memorial board on a separate website, either as a slideshow or as the full board.

Reactions

Option to enable likes/comments on so other well-wishers can engage with posts.

Exportable

Ability to export the content from your board to use it elsewhere or save it for later

Appropriate Context

Language-specific and appropriate for a memorial use

Daily Updates

Your contributors can subscribe to the board to get a daily update when new posts are added
Online Memorial Pricing
Celebrate the life of a loved one.
Mini Memorial
Perfect for a smaller board with limited contributions, or to test the system.
Free
Start for free
Features
Up to 10 posts

Exportable content

Personalized URL

Embeddable Slideshow

Multiple admins

Proactive moderation

Upgrade anytime
Full Memorial
Celebrate the life of a colleague, family member, or friend who has passed away.
$99
One-Time Charge
Create Memorial
Features
Unlimited posts

Add or record video posts
Prices quoted in USD. Kudoboard processes payments with Stripe and accepts over 135 currencies.
Frequently asked questions about celebration of life boards
A Celebration of Life is an important moment. An online memorial from Kudoboard is a digital way, as a group, to send love, memories and support to people grieving. For the individual who is tasked with picking out a memorial card for everyone to sign, spending hours in card aisles hoping to find the one that fits the circumstances (and personalities of everyone involved) can be difficult. With Kudoboard, you can custom-create an online memorial to compile everyone's virtual condolences right from your computer or phone.
Let's say a coworker's family member passes, or they lose a beloved pet. Instead of passing a card around the office, you can instead choose a Celebration of Life board on our website, and send each employee a link where they can add their own contributions. Kudoboard allows you to add messages, GIF's, images, or videos to the board so that it can be personalized to the recipient. This makes a great option for those working remotely or living far away from others, to still participate.
Supporting someone who has experienced loss is not easy, so we have worked to make this process as simple as possible.
Once you click the "Create a Kudoboard" button on our website, our template will walk you through each step quickly and easily. You will be prompted to input the name of the recipient, a name or title for your board, and to select which type of board fits your needs best. From there, you can try out a variety of backgrounds until you find the right one. Voila! Your board is created!
Now it's time to fill your online memorial book with virtual condolences and messages from you and your group. We suggest that, as the creator of the board (hats off to you), you do the honors of the first post. That way, when others come to add in their messages, they have an example of what to do.
From there, send members of your group a link, inviting them to contribute, and watch as the ecard fills with much-needed love and support. We hope the ease of the process makes this difficult time a little bit less stressful.
Whenever someone in your group is experiencing loss and in need of support, we've got your back. One of the benefits to using Kudoboard's Celebration of Life board, is you can customize it to fit your needs.
Common recipients of a Celebration of Life ecard are:
Acquaintances
Close friends
Colleagues
Coworkers
Family members
Common reasons people send memory board for funerals are:
Funerals
Loss of spouse or partner
Loss of pet
Loss of a father or mother
Loss of a sibling
Loss of a child
Perhaps your situation is a bit more unique than something listed above. Maybe a loved one lost both parents on the same day they had to put their dog down, and you can't find a card that mentions all of those words. You can customize your digital sympathy card with us so that is never a problem.
While you may have been limited in the past to whatever your local greeting card section contains, we think you will appreciate how easy it is to say exactly what you need with Kudoboard.
This is a common question, as many people want options that feel more heartfelt than a simple "sorry for your loss." Anytime you send someone a virtual card, a personal message is always appreciated. In this situation, however, it is crucial. Grief is a heavy and tricky thing, and each situation needs to be handled carefully. The answer of what to write though depends on your recipient. For a more professional setting, you might use messages simple and kind like:
"We are so sorry to hear about your loss, I know how much they meant to you, and we are sending our love to you."
"All of us are thinking of you and wishing we could do more than just send words."
"Everyone here is wishing you and your family comfort and peace during this difficult time."
If the recipient is someone you are close to, it is always helpful to add something more personal. Here are some ideas to get you started:
"Isn't it amazing how our pets feel so much like family? I can only imagine how much this loss hurts, and I'm here anytime if you need to cry."
Life just sucks sometimes, there's no other way to say it, is there? I hope every day from here on out gets a little less "sucky."
"What an incredible loss, this family will never be the same. Let's get together soon and tell stories of them– and laugh and cry together. My place, or yours?
Whatever you choose to put on your Kudoboard Celebration of Life card, do your best to make it kind, comforting, and heartfelt, and it is sure to be appreciated.
We here at Kudoboard are not ones to tell you what to do; it's not really our style. However, when it comes to Celebration of Life cards, there are a few things that are best to avoid when composing your condolences. Here are a few ideas of what we mean:
I know how you feel
It will get easier/time heals all wounds
They are in a better place now
It's God's will
Everything happens for a reason
At least they lived a long life
It could be worse…
You can always… (remarry, have more kids, get another pet, etc.)
It's not necessarily that the phrases listed above aren't true, it's just that in most cases, they aren't helpful. And we are assuming that, since you are reading this, you really care about your recipient and want to help ease their suffering. Other things to try and avoid are giving advice (now is not really the time), and putting religious comments unless you are certain about the recipient's faith and beliefs (it's hard to know what others truly believe, and sometimes these types of comments make the griever feel more alone).
Kudoboard makes it easy to add more than just words to your virtual sympathy card. Your condolences can be emphasized with pictures, GIF's, or videos. You can even collect funds from the group (all from our website), to deliver a gift card alongside your ecard. This helps to make your recipient's experience much more meaningful and memorable.
For example, a mother who has just lost their child might appreciate your group's messages even more if you posted pictures that you love which include her child. Or maybe your best friend's cat passed away, and you know she would love it if you attached that funny video you took of her pet, alongside your message. Get creative and try to make it as personal and tailored to your recipient as you can!
Yes! We know that, sometimes, just having a digital option for your card isn't enough. These types of situations often warrant sometime tangible to look back on. That's why we have printing options for you and your group. Kudoboard offers the opportunity to have your board printed as a beautiful, hardbound book, or as a high-resolution poster.
Once your board is full of posts from everyone in your group, you can select the option to have it printed as a book. Our books come with a 7"x7" hardcover and have an image-wrapped, matte finish. We ship anywhere in the US, or to many countries worldwide.
If you choose to have your Celebration of Life ecard printed as a poster, you have the option of 12", 24", or 48" wide. We can print and ship you a beautiful, semi-gloss poster, or you can download a high-resolution image of your board and print it on your own.
Pricing for a full online memorial board is $99.  This is not a subscription, but a one-time cost for unlimited posts and access.
Can't find all of the information you were looking for here? Come check out our blog! We are regularly posting new content to help you find what you need. Since you are currently reading the "online sympathy card" FAQ's, try starting out with this link full of related posts.
Once you are over on the blog, feel free to poke around and see if any of the other content piques your interest! And, as always, we love hearing from you – so please contact us with any unanswered questions.