Department event
Online sharing board for your department event
Bring your entire department together—virtually or in person—with a shared Kudoboard.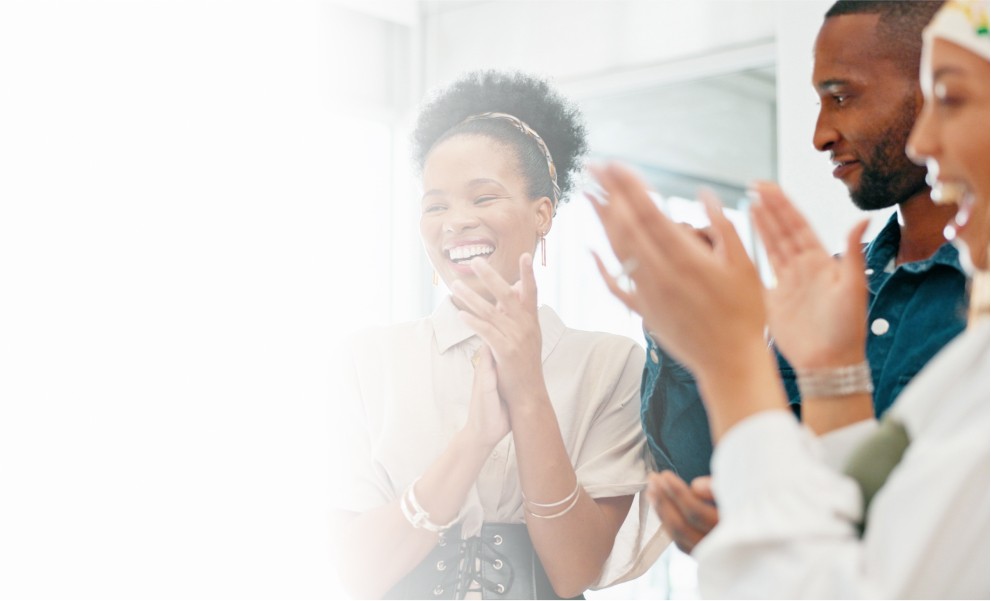 How to use a department event board
Kudoboard's online department event boards allow you to bring together large groups for sharing ideas, shoutouts, photos, links, and more. 
Customize your department event cards – here's a taste:
Take it to the next Level with a Subscription
Team morale boost, delivered.
Empower colleagues to celebrate each other and have a stronger sense of belonging at work with Elevate by Kudoboard.
Unlimited boards and multiple board creators to celebrate all your milestones, company events, & peer-to-peer recognition.

Custom branding lets you personalize your Kudoboard's with your organization look & feel.

Automate board creation for employee birthdays and work anniversaries.

Integrate with your key systems like SSO, Slack or MS Teams, and more.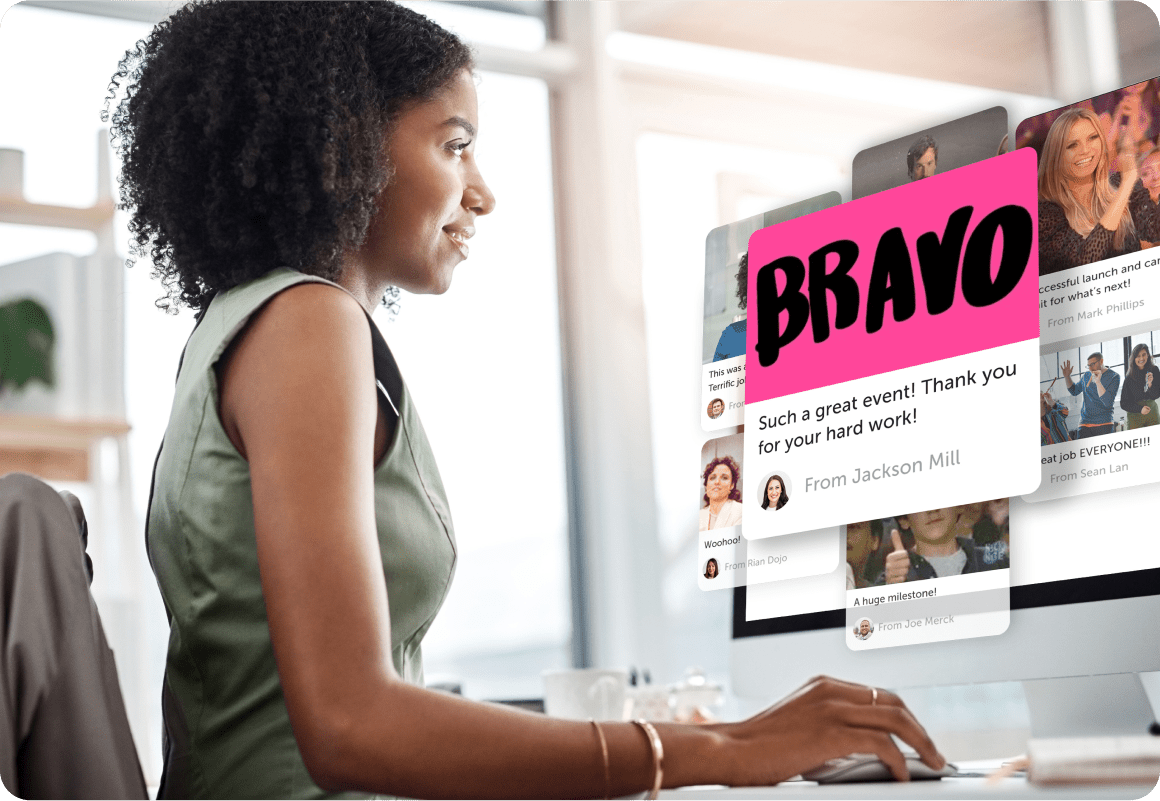 Planning a department event?
Kudoboard is a great way to boost engagement at your department event. Bring everyone's creativity to the party with with tons of fonts, photos, GIFs and more features. Plus, you can use your own custom branding and artwork for your department's event card.
We've got you covered. Contact us to get setup.
Your logo at the top
Custom pricing
Custom URL
Proactive moderation
Multiple administrators
Embeddable content
Board export
Tagging, likes, and comments
Custom disclaimer
Custom input fields
Board metrics
Dedicated account manager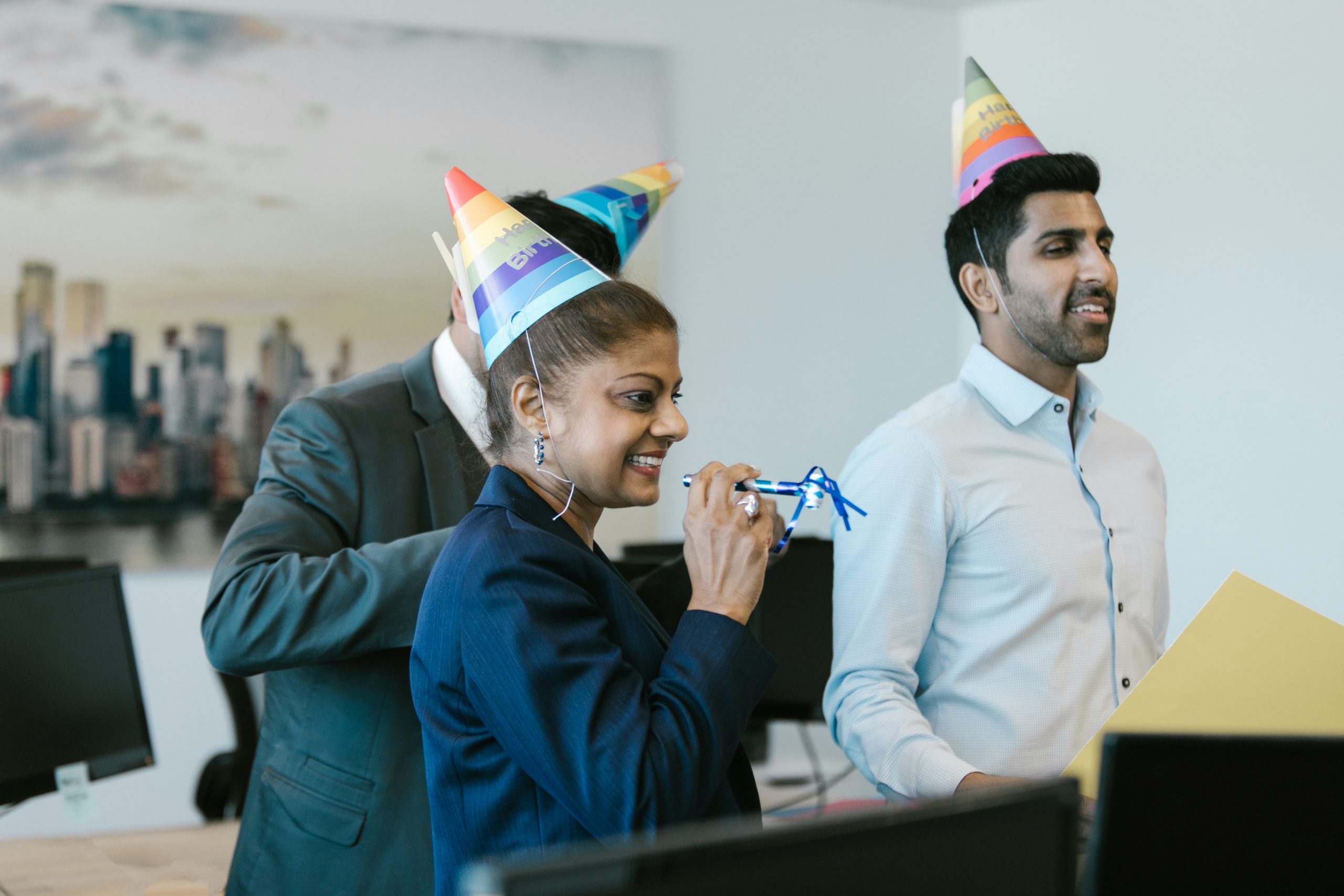 Easy to use. Easy to share. A great experience and perfect for the situation.

Pip L.

It's a more time saving way of being able to express celebratory thoughts, memories, or gratitude with those that we work with. I love too that we can add pictures and gifs for the more fun and creative ways of expressing these thoughts!

Peter O. Program Manager Higher Education

Kudoboard allows me to invite the entire organization to celebrate important employee milestones well before an event. With choices for backgrounds and many other personalization options, each card can be geared toward an individual recipient and occasion.

Elena H. Talent Acquisition Lead and Business Development Consultant

You can provide a global digital experience with ease. There is no need to manually coordinate with your colleagues, stakeholders or friends as this experience is so simple to manage all online.

Joe Q. Director, High Touch Demand Mechanical or Industrial Engineering
Kudoboard's best features for department event boards
Totally Custom

Easily customize the look and feel for your department event, including background artwork, fonts, personalization, display experience and add-ons.

Invite Contributors—Anywhere

Executives, coworkers, clients, vendors… anyone can add to your online company celebration board, no matter where they are. Just drop them the link or display the QR code.

Schedule Delivery

No need to worry about walking a card around or getting their address. Simply schedule the board to be shared via email on a day of your choosing.

Thank Contributors

Recipients can quickly thank contributors once they receive their card or after the company celebration.

Save Forever

Boards last forever, so your team can save the company celebration board for future inspiration.

Print It

Print your memories, photos, and shout outs for a permanent keepsake in memory of your loved one.

Display Slideshow

Display your company celebration board during the celebration or on a team meeting—our slideshows are perfect!

Great for Hybrid Teams

Remote and hybrid teams can still be connected through virtual company events. Kudoboard's features are designed for virtual connection.

Emojis & Comments

Upgrade to a business plan to use comments and emoji reactions to posts for even more connection.

Sustainability

Kudoboards are more sustainable for your wallet AND the earth.
Celebrating wins as a team matters.
Acknowledging the moments that matter is important. Showing you care is proven to change the way we think—and perform.
#1
reason people leave their job is because of a lack of recognition.
98%
of people would be happier if they were celebrated at work.
92%
of people feel happier at work when they receive a Kudoboard.
85%
prefer a Kudoboard over a paper card. It's more authentic.
83%
of customers experience a positive impact on morale with Kudoboard.
80%
prefer contributing to a Kudoboard over a paper card. It's more fun.
>75%
improvement in team morale is gained by Kudoboard deployment.
90%
say companies undervalue the effects of recognizing people.
GET A KUDOBOARD SUBSCRIPTION
Celebrate anytime, with unlimited boards.
Frequently asked questions about department event boards
A department event is an activity or gathering set up by a specific department in an organization. It can take the form of things like an office party, holiday celebrations, team-building activities, or seminars. These events are organized for team members to come together to celebrate, talk, connect, and collaborate.
Department events are an important way of building relationships, strengthening company culture, and providing growth and development among employees. When teams have opportunities to interact and have fun it builds camaraderie and trust, which are both crucial for workplace engagement. Department team events create space to share information and find solutions to challenges, which strengthens employee skills and improves performance, efficiency, and innovation. Events also allow time for employee and team achievements to be celebrated together, boosting morale and improving job satisfaction. When employees are having fun and look forward to interacting with their co-workers it naturally leads to better workplace engagement and higher employee retention rates.
Team building activities are an important way to strengthen your team and company culture. When teams work well together and enjoy each other's company it shows in workplace morale and team engagement. Using a department event is a great way to provide opportunities for team building. Once you have identified your specific goals and objectives for team building, choose activities that will encourage collaboration and problem-solving. Look for opportunities that foster effective communication and help team members to get to know each other personally. After the department event is done provide continued chances to keep the momentum going with more gatherings or events.
The demand for department event planners will vary depending on what type of industry you are looking in and what goals the leaders of the organization have. For companies that prioritize workplace engagement, employee experience, and company culture are more likely to invest time and money into hiring someone to help plan and facilitate team events.
Department events provide a chance to build relationships and strengthen company culture within an organization. Choosing the best type of events to plan for your team will require time spent understanding what will be most beneficial for your unique circumstances, goals, and budget. Here are a few department event ideas to get you started:
Games and Competitions

: take your boring work meeting and spice it up with team-building games and challenges. Separate into groups or teams and host rounds of trivia or "Minute to Win it."

Office Olympics:

design office-friendly events for employees to compete against each other in ways that encourage teamwork and collaboration, and sharing of talents. 

Family Day:

host an outdoor office party in the warmer months with catering or potluck where employees can bring their families or friends to enjoy games, food, and friendly conversation.

Escape Room:

these wildly-popular events create a fun and unique way for teams to work together and solve clues and puzzles in a short amount of time. It delivers teamwork, communication, and problem-solving chances in the form of an exciting game.

Movie night:

rent out a theater room or set up an area in the office to host a movie screening party with popcorn, candy, and drinks.

Office Bar or Happy Hour: give employees a chance to wind down and relax while enjoying each other's company and having a good time. Up the fun by combining it with a team awards ceremony (Cue the Dundee awards ceremony scene from The Office).
Department events, if done right, can provide teams the chance to boost morale, improve engagement, increase job satisfaction, and strengthen relationships. Companies that take the time to learn how to plan effective department events will reap the benefits in many areas. Here is a list of things to help you plan a strong department event:
Know Your Audience:

look over your list of employees and who will be in attendance before selecting your activity. Take note of physical abilities or disabilities, as well as personalities and preferences.

Ask the Team:

give employees the chance to weigh in on what types of events they are interested in. Ask for feedback on past events to know what they liked and what they thought was a waste of time.

List Your Goals:

Write down a list of specific objectives you have for the department event outcomes (building trust, improving communication, stress management, etc.). Decide what priorities you have and then select activities that encourage those things.

Incorporate Novelty: everyone has experienced the standard or typical work party or holiday celebration. Seek out ways to incorporate activities that team members haven't tried before or try to put a unique spin on something already done.
When looking for department events in your area, social media platforms like Facebook, Instagram, and Twitter are most likely to have up-to-date information. Companies often have pages or accounts dedicated to sharing notifications about events happening soon. Next, check channels of communication like email announcements or bulletin boards for upcoming activities. Look up company event calendars online or try reaching out to companies individually. Lastly, contacts in a company's HR team are also a great place to start when looking for event information.
If you are looking for a way to access everything needed for workplace appreciation and team engagement all in one spot, you have come to the right place! Elevate by Kudoboard is an ongoing business plan that provides all of the bells and whistles your employees deserve to feel recognized and valued by their company. Our plan provides unlimited customized boards, making it perfect for any size team to come together and participate in team events anytime you need it. Our business plan makes it easy to quickly organize a department event that will be remembered by all!
Start your free trial today and experience workplace appreciation and celebration reimagined.
Kudoboard's online platform allows employers and employees to create and share messages on digital boards for appreciation, recognition, and celebration. You can customize each board to your specific needs, making it a great option for fostering connection in the workplace. Here are the steps for using a Kudoboard for your next department event:
Create an account on Kudoboard's

website

and click "Create a Kudoboard" to get started.

Customize your board with a title, background, and any other elements you want.

Post your content and information about the event, then invite other department members to participate by sending them a link to join the board. From there, participants can add their contributions related to the department event in the form of messages, pictures, videos, or GIFs. 

Once the board is filled with everything you want, you can present it in the form of a slideshow during the event, and also post a link so those who couldn't attend can still enjoy the board.
Still looking for more information? Come check out our blog! You'll find new content posted regularly to help you find what you need. Feel free to poke around and see if anything else piques your interest. 
As always, we love hearing from you – so please contact us with any unanswered questions!