Our Mission
Our mission is to empower people worldwide to celebrate the moments that matter.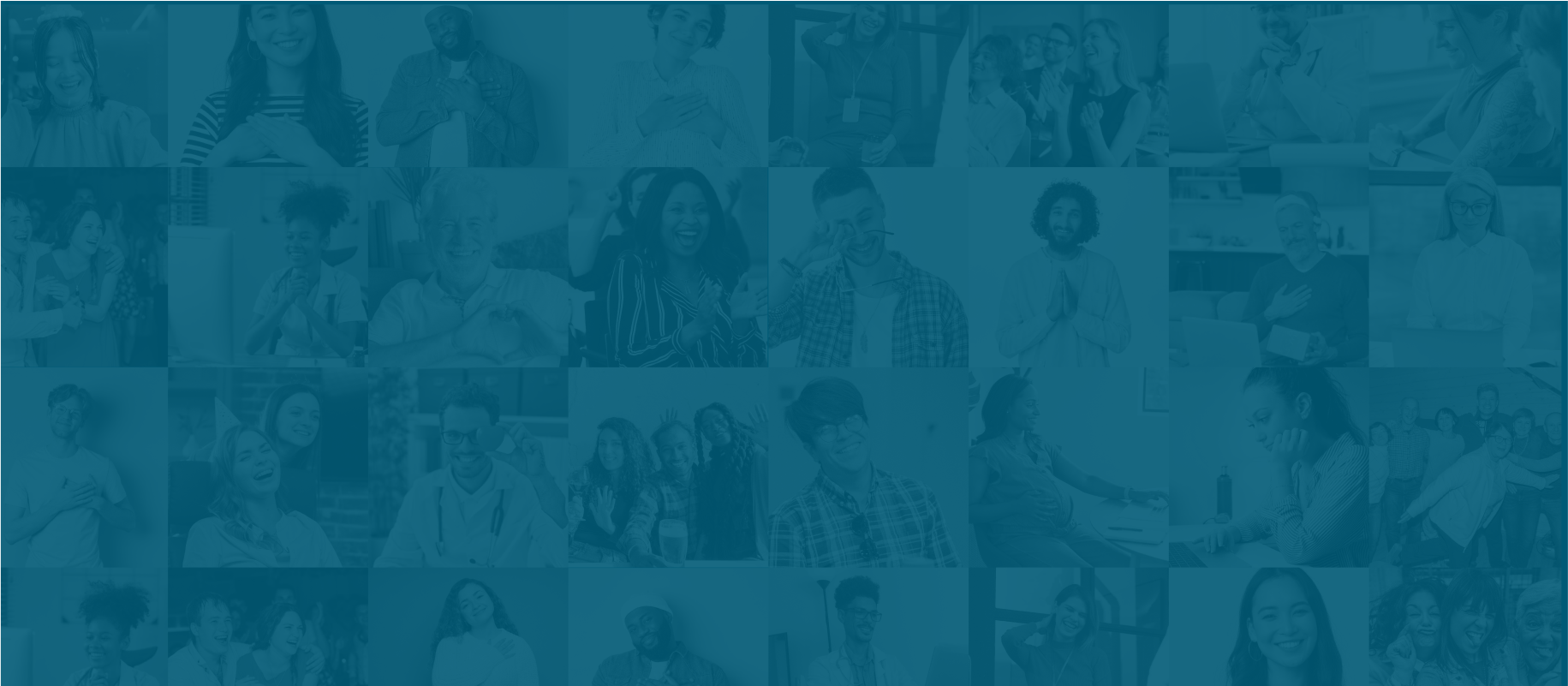 Our Story
Established in 2015, Kudoboard started as an appreciation tool for groups after one of our co-founders asked his public school students to share kind words about their classmates. Now millions worldwide are sharing the love.
10MM+

Users who have created or contributed to Kudoboards worldwide

92%

of employees are happier after receiving a Kudoboard

200+

Countries enjoying Kudoboard

>75%

Improvement in team morale after implementing Kudoboard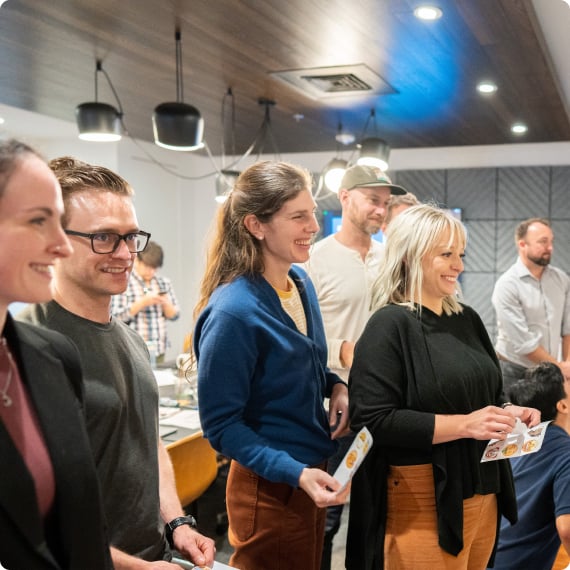 Careers
Join us in building a better world of work
At Kudoboard, we aim to improve workplaces with the radical impact of gratitude. Each member of our team is here to create positive feedback loops for individuals and organizations.
Are you interested in doing work that improves lives?
Explore career opportunities
Our values drive our mission
Delighting our users

Our users trust us to help them celebrate the moments that matter, and we take that seriously.

Prioritizing simplicity

We strive for the beauty of a simple solution, well-executed. We can't be everything to everyone.

Acting like an owner

Every team member pursues excellence and takes responsibility for improving the company as a whole.

Doing a lot with a little

We prize the ability to be scrappy and find creative solutions to difficult problems.

Speaking up

We value voices and feedback from every member of the team.

Fostering a culture of gratitude

Built on a foundation of mutual respect and transparency, we raise each other up.
Diversity, Equity & Inclusion
Our commitment to equality
Diverse, empowered teams are happier, effective teams.
Kudoboard is committed to nurturing diversity, equity, and inclusion—both at home and for our customers.
Learn more
Kudoboard has become the Insider Reviews team's default for birthday surprises — it's essentially a virtual bulletin board of messages, gifs, and photos for the lucky recipient.
Kudoboard (lets you) create a theme, and collectively build one for a colleague. This packs a bigger wallop for your coworker and binds your team together in a shared positive activity.
You and your friends add messages, photos, and videos on a board until you're pleased with the content. Then you push a button to deliver the online board to the recipient.
Kudoboard is born

Kudoboard is founded to rethink appreciation and re-imagine the card that is passed around & signed.

2015

Enterprise begins

Kudoboard wins its first enterprise customer to enable them to annually celebrate a major milestone of their senior partners.

2016

Client growth

Kudoboard becomes a staple within numerous larger organizations, being used to recognize company-wide events like the birthday of the T-Mobile CEO.

2017

Integrations

Kudoboard launches its first version of a Slack application to complement the core product, to be followed thereafter by an MS Teams application.

2018

Remote first

Kudoboard commits to a remote-first team strategy, expanding eventually to have employees in 10+ states across the US and serve customers around the world.

2019

One Million

The 1,000,000th Kudoboard is created, as the platform takes off as tool to keep teams connected during COVID lockdowns and beyond.

2020

Funding

Kudoboard raises its first round of institutional funding, a growth equity investment from PeakSpan Capital.

2021

Gift cards

Kudoboard begins offering customers the ability to attach gift cards to their Kudoboards, with millions of dollars in gifts delivered within a few short months of launch.

2022

10 Million Users

The 10,000,000th user registers on Kudoboard, as multiple millions actively engage on the site every month to spread gratitude around the world.

2023
Why Kudoboard?
Acknowledging the moments that matter is important. Showing you care is proven to change the way we think—and perform.
#1
reason people leave their job is because of a lack of recognition.
98%
of people would be happier if they were celebrated at work.
85%
prefer a Kudoboard over a paper card. It's more authentic.
83%
of customers experience a positive impact on morale with Kudoboard.
Take it to the next Level with a Subscription
Team morale boost, delivered.
Empower colleagues to celebrate each other and have a stronger sense of belonging at work with Elevate by Kudoboard.
Unlimited boards and multiple board creators to celebrate all your milestones, company events, & peer-to-peer recognition.

Automate board creation for employee birthdays and work anniversaries.

Integrate with your key systems like SSO, Slack or MS Teams, and more.

Custom branding lets you personalize your Kudoboard's with your organization look & feel.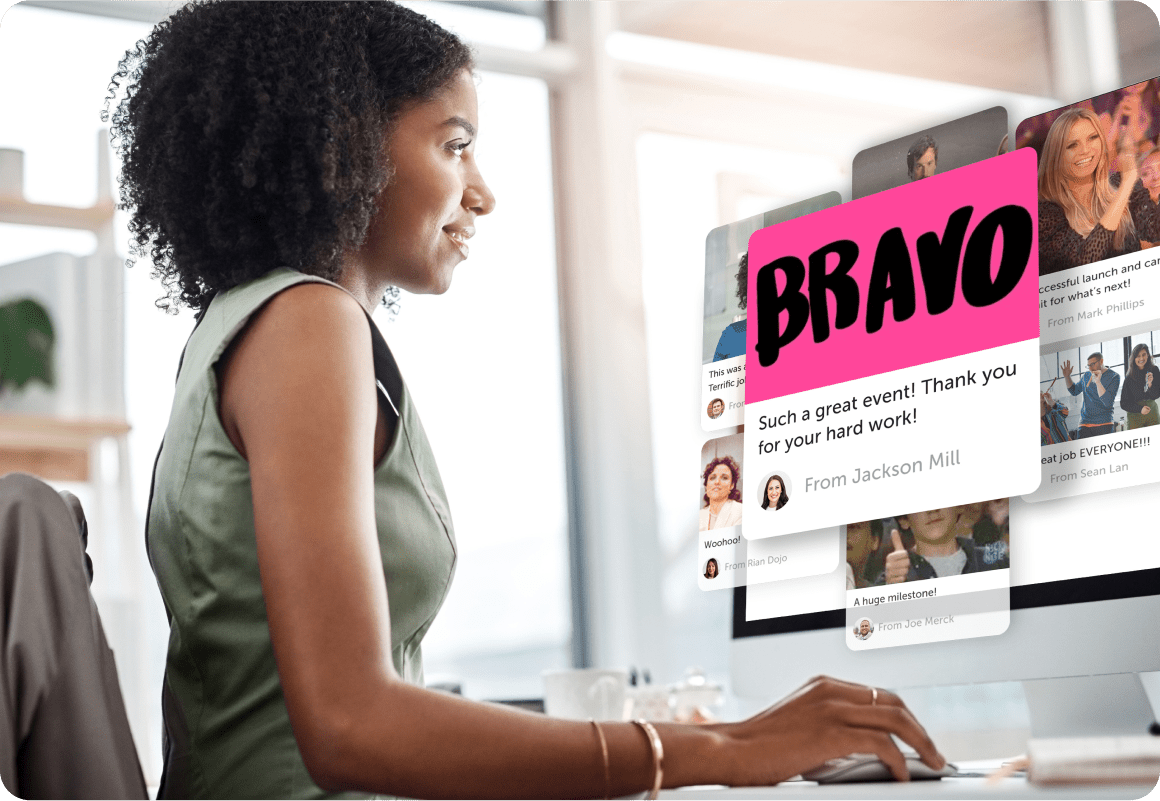 Don't take our word for it.