Online collages
Share it all with incredible online photo collages
Team up with friends, family, or coworkers to create a custom digital collage of photos, videos, GIFs, and messages.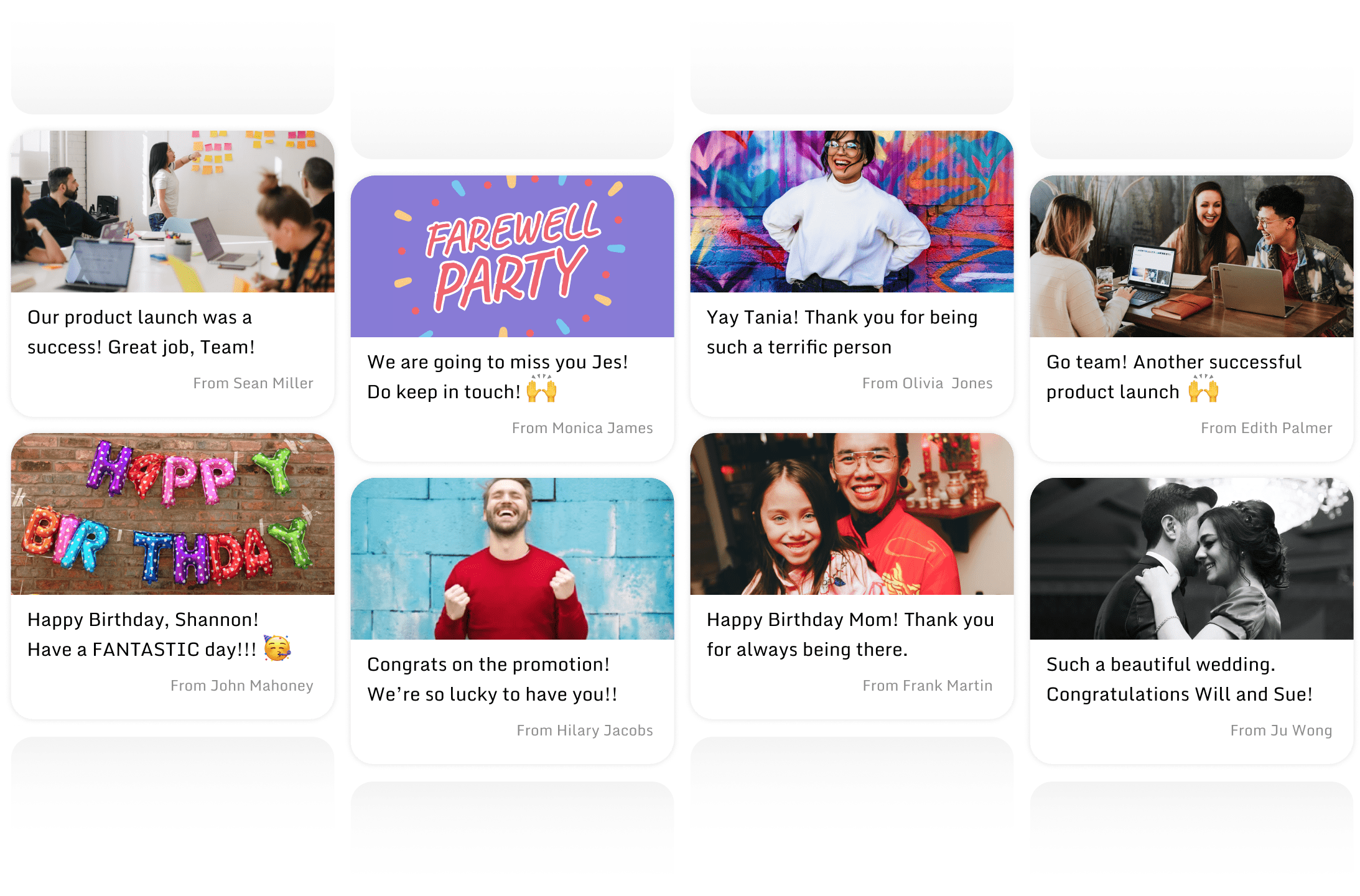 How online photo collages work
Kudoboard's online groups cards and collages allow you to gather appreciation from a group, delivered directly to the recipient virtually.
What do want to make an online collage for?
Kudoboard online collages drive engagement and connection.
What others say about using Kudoboard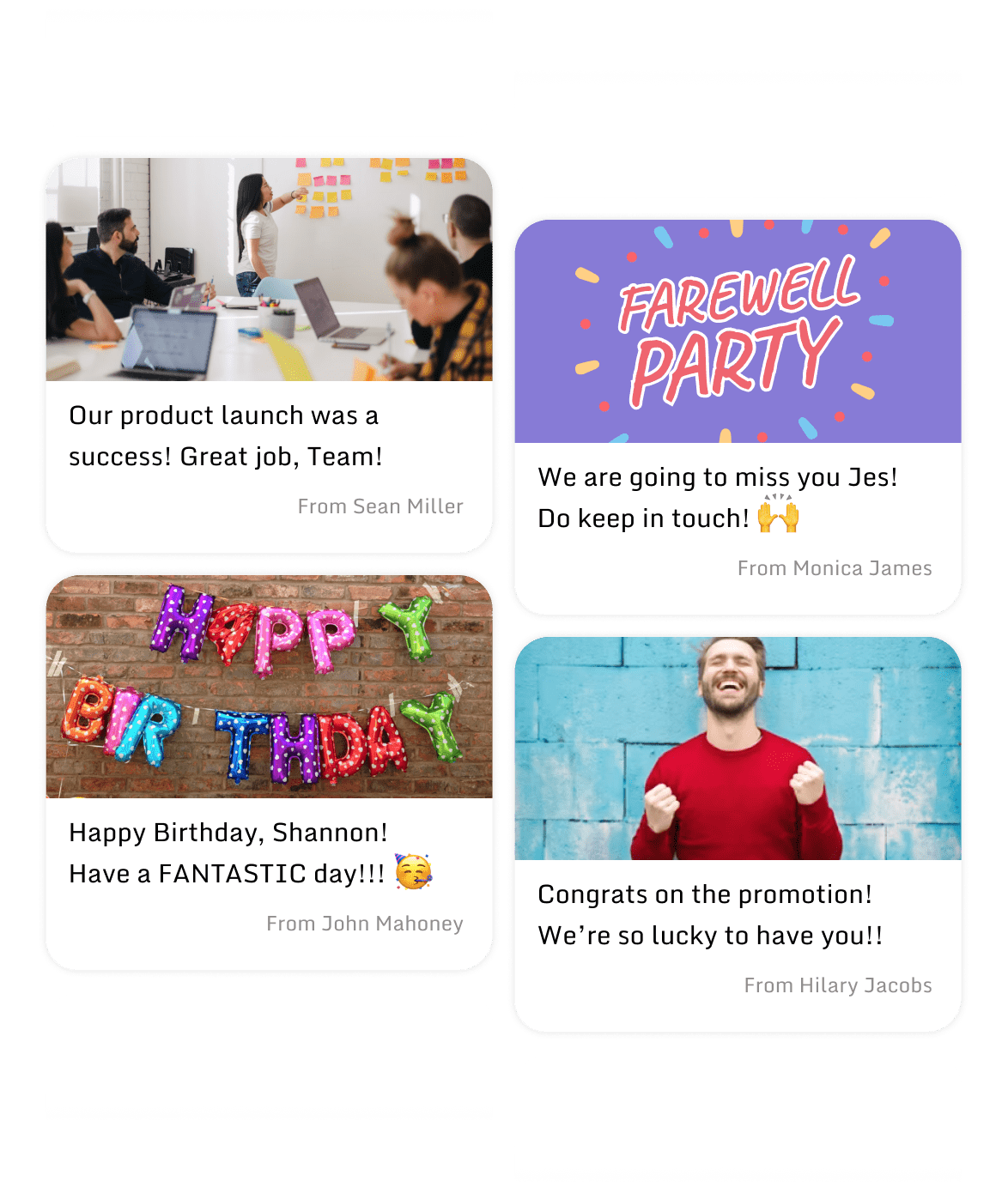 Online collages
Online collages are a perfect add-on to any celebration
Graduation parties
Birthday parties
Company celebrations
Retirement parties
Anniversaries
Company & personal events
Customer engagements
Celebration of life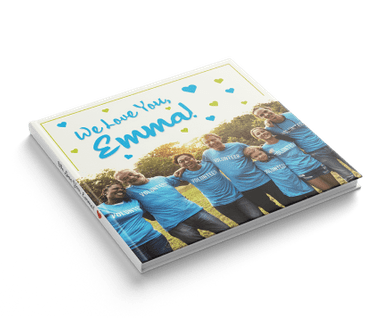 More than a just a collage
Turn your digital collage into a poster or bound book with Kudoboard Print Services for a permanent keepsake.
Frequently asked questions about online collages
A Kudoboard online collage is a digital collection of images, text, GIFs and video elements creatively arranged to celebrate, commemorate, or honor a person or an event.
Kudoboard allows users to collaborate and contribute to a digital collage by adding photos, messages, GIFs, videos, and more. The final collage can be shared a recipient or displayed as a collective work of gratitude or celebration.
Yes, Kudoboard provides customization options to personalize the design of your online collage. You can choose different layouts, add backgrounds, select fonts and colors, and arrange the content in a way that reflects the theme or sentiment you want to convey.
Absolutely! Kudoboard allows you to invite friends, family members, or colleagues to contribute to your online collage. You can send personalized email invitations, share a unique link, or post the collage on social media to encourage participation.
Kudoboard supports a wide range of content types. You can add photos, text messages, videos, GIFs, and emojis!
Yes, Kudoboard allows you to download your completed collage as a high-resolution file, or print it as a book or poster.
As the owner of the Kudoboard online collage, you have control over the content. You can moderate the contributions, review and approve them before they are displayed, ensuring that the final collage represents the intended message or sentiment.
Kudoboard values privacy and security. You can choose to make your collage private, invite-only, or password-protected, ensuring that only the intended recipients and contributors have access. Kudoboard also employs industry-standard security measures to protect user data.