UNLIMITED BOARDS
Enjoy Kudoboard
for all occasions
Whether recognizing a departing CEO, organizing an event, honoring coworkers, giving 1 on 1 praise – we've got you covered.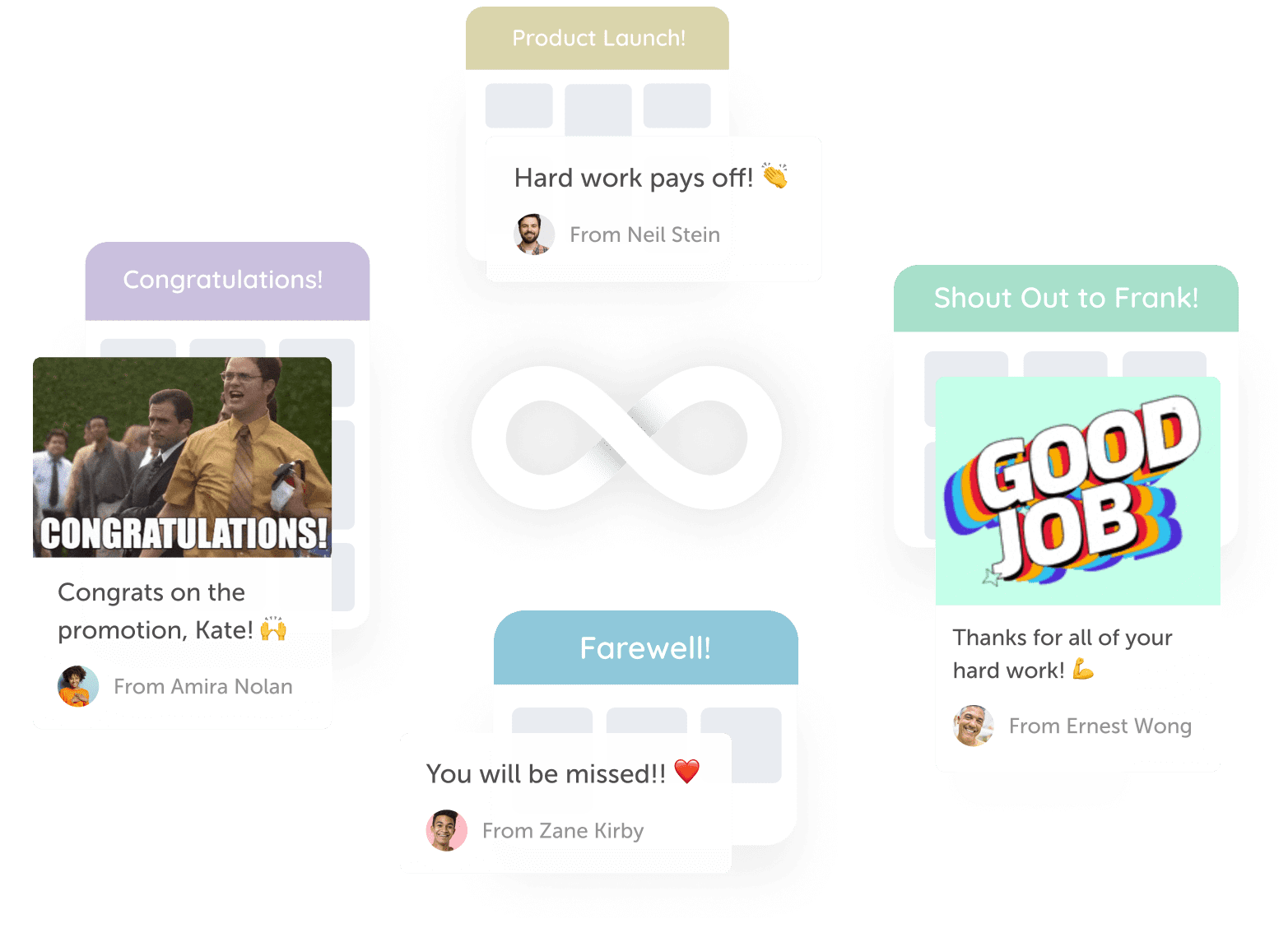 Deliver unlimited gratitude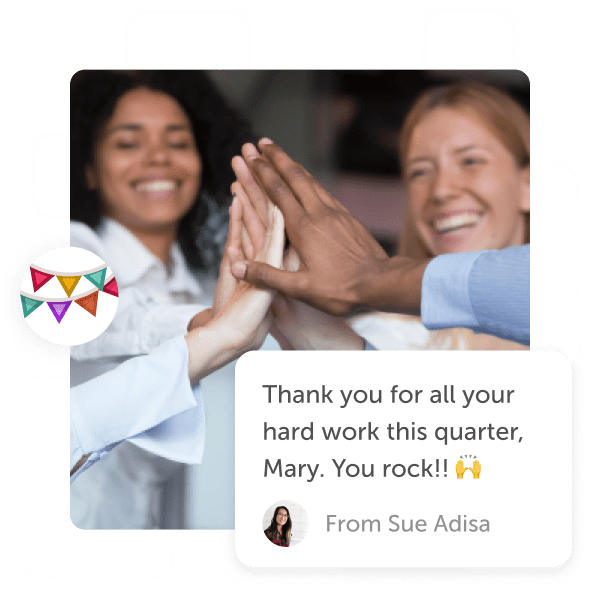 Inclusive appreciation
Don't let siloed department budgets or access to corporate cards get in the way of authentic appreciation. Every employee, every team, as many boards as they need.
Get a demo
Save time and money
No more expense reports or the reimbursement hassle of many one-time board purchases across your company. A business plan is just one easy expense.
Get a demo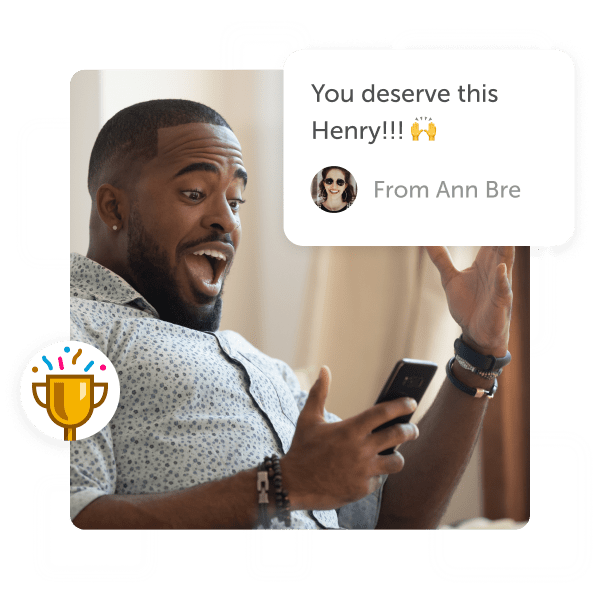 Go beyond the basics
Use Kudoboard's unlimited board plans to celebrate so much more than birthdays. Expand appreciation with shout outs, DEI initiatives, holidays, and more.
Get a demo
UNLIMITED BOARDS
Celebration for everyone
Celebrating important events and milestones at work is an effective way to recognize and celebrate achievements, foster a positive work culture, and strengthen engagement amongst employees. With a subscription, you can celebrate small teams, large teams, an entire company, or just an individual. Enjoy all board types to support important events and milestones. Here are some common board uses:
Work anniversaries
Recognizing every employee's years of service with an online group card — a meaningful way to appreciate their dedication and loyalty. Celebrate milestone work anniversaries with a special acknowledgment, gift card, or small celebration using Kudoboard.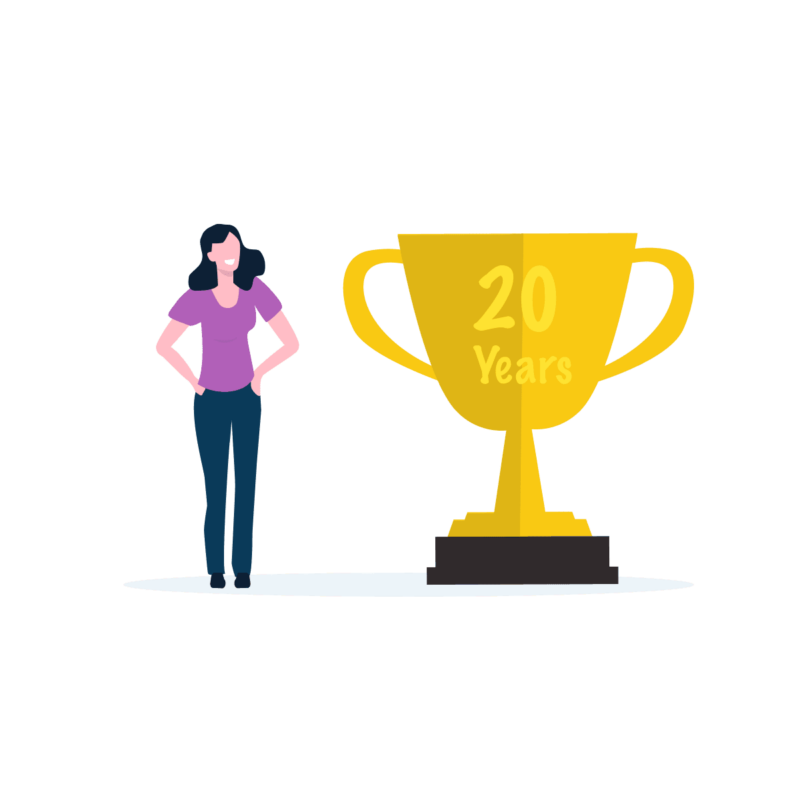 Team or project milestones
When a team successfully completes a significant project or reaches a major milestone, it's an occasion worth celebrating with Kudoboard. It not only acknowledges the team's hard work and achievements but also encourages a sense of pride and camaraderie among team members.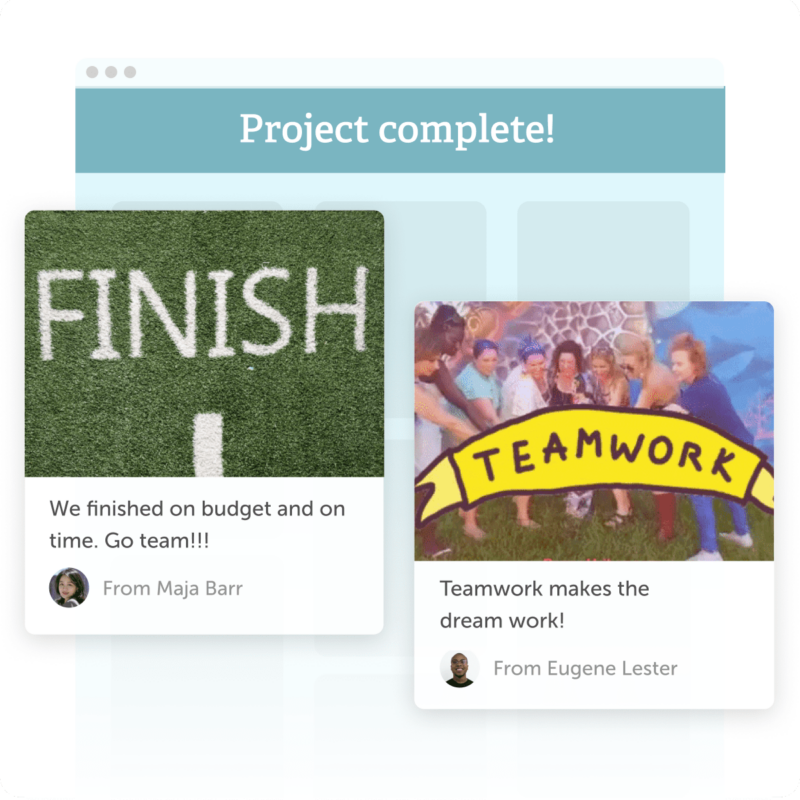 Employee birthdays
Celebrating employee birthdays with Kudoboard is a simple yet authentic way to show that you value and care about them as individuals. No employee left behind, recognize their special day with a celebration, personalized group card from all. It is a thoughtful gesture proven to make people feel appreciated.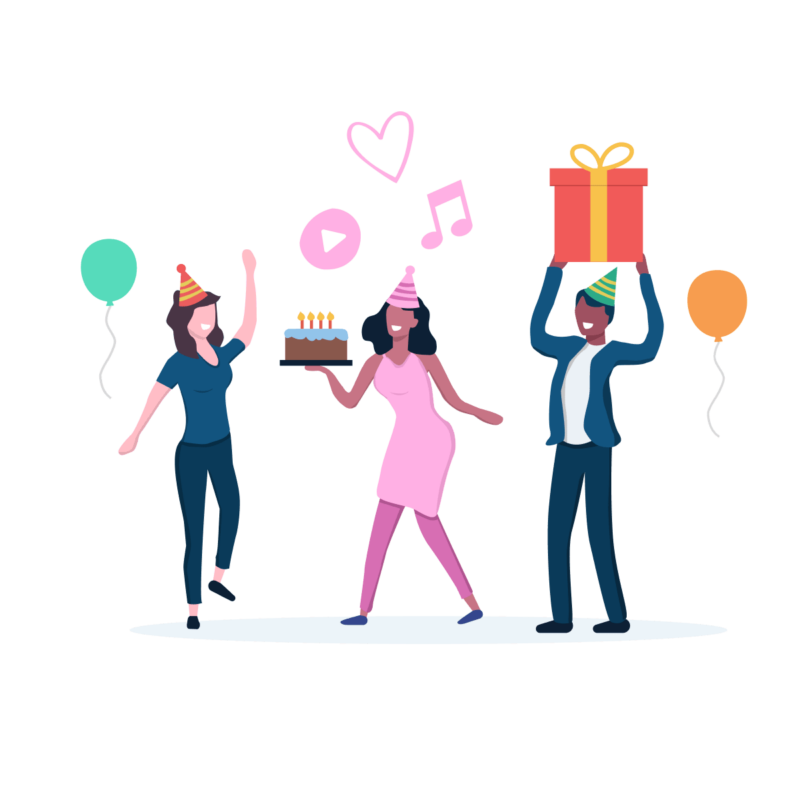 Team achievements
Kudoboard has you covered. When a team accomplishes a significant goal, it's important to celebrate their collective success. This can include gifts, awards, words of appreciation, public recognition, or empowering a team-building activity to acknowledge their hard work and collaboration. Kudoboard is the platform of choice to showcase team achievements and provide recognition with online group cards.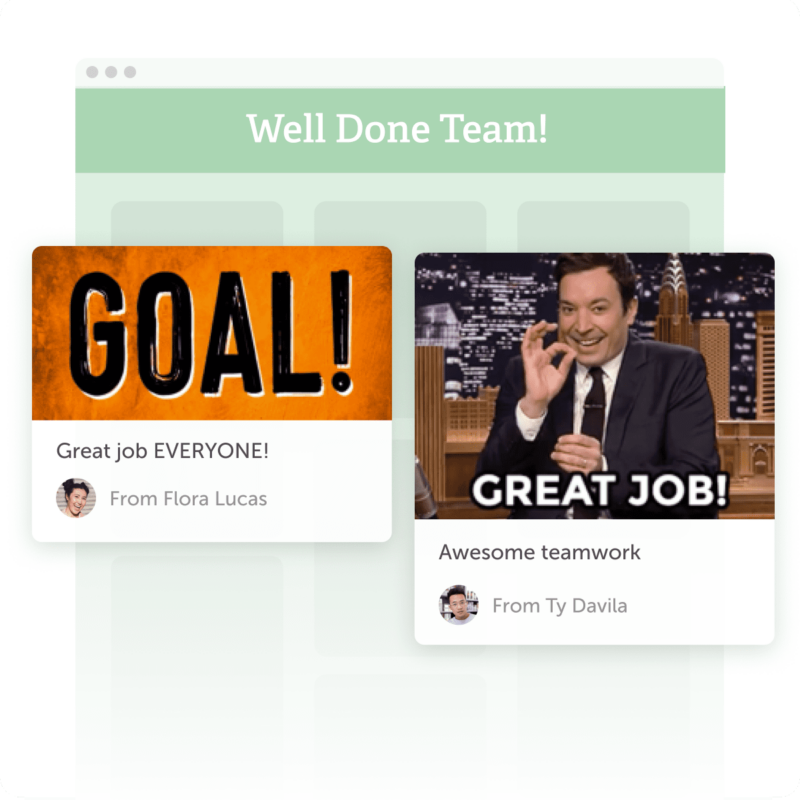 Promotions and career advancements
Recognizing employee promotions or advancements not only celebrates their individual success but also inspires others to strive for growth within the organization. Use Kudoboard to announce promotions publicly, congratulate the individual, and create a sense of career progression as a source of motivation for others.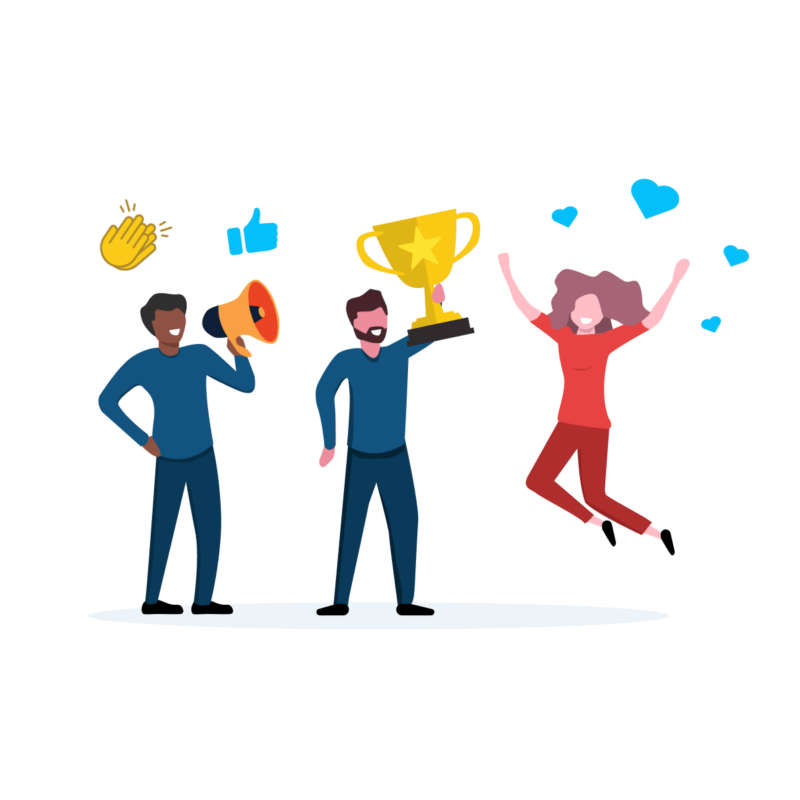 Organization milestones
Celebrate important milestones in the organization's history, such as the company's founding anniversary, reaching a certain number of customers or revenue targets, or significant years in business. These milestones can be recognized and appreciated with Kudoboard. Kudoboard provides an opportunity to reflect on the organization's journey and achievements over time as well. Memorialize your company's success with a library of organization milestones celebrated with Kudoboard.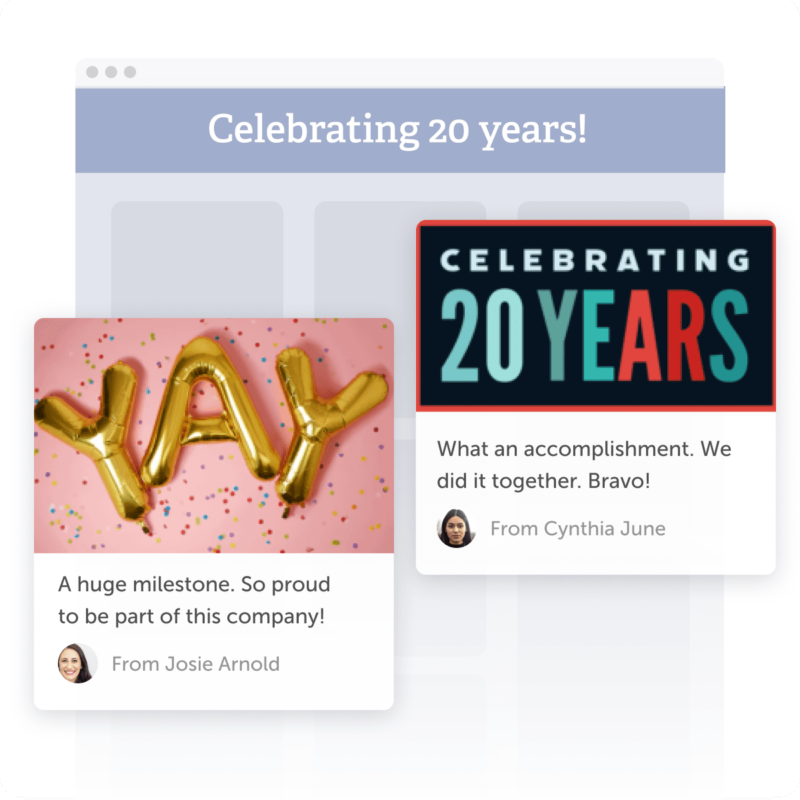 Coworker appreciation days
Dedicate a specific day, week, or month to show appreciation for all employees with a group card powered by Kudoboard.  It's an excellent opportunity to express gratitude for their hard work, dedication, and contributions to the organization's success. Plan activities, provide small tokens of appreciation, or organize team-building events to make employees feel valued.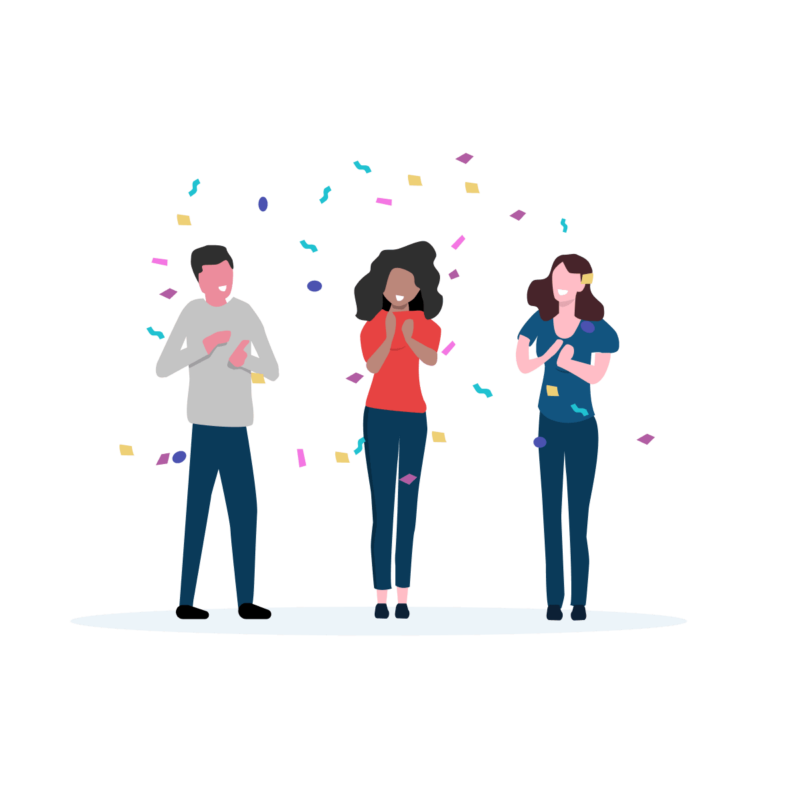 Retirement celebrations & farewells
When an employee is retiring or moving on after years of service, it's essential to celebrate their contributions and bid them farewell. Throw a going away party or retirement party with Kudoboard. Share stories and memories, and gift a meaningful Kudoboard as a token of appreciation for their years of dedication. You can even have it converted to a beautiful coffee table book with a click of a button.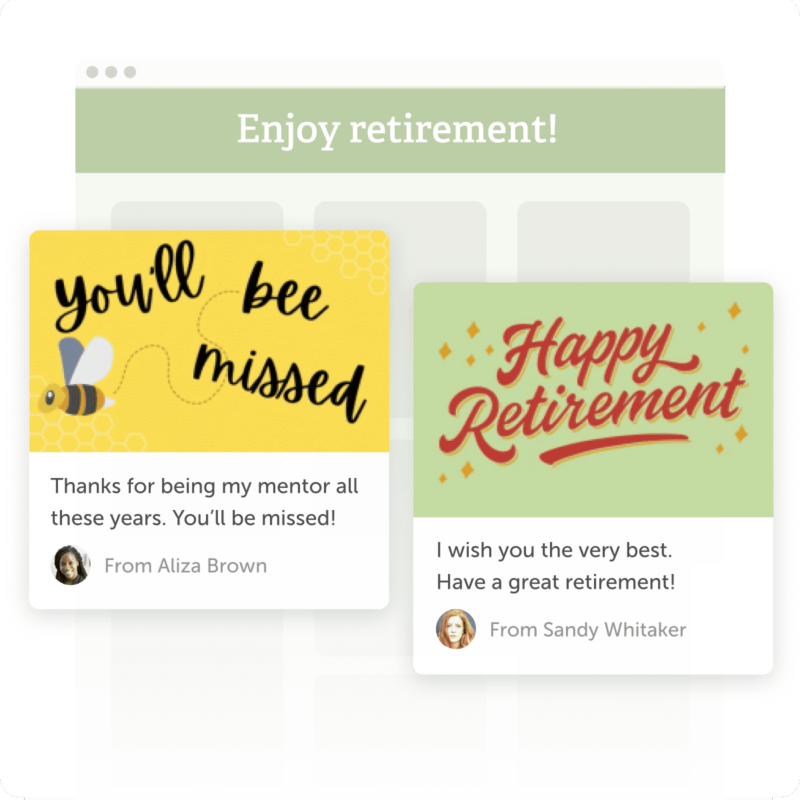 New hires & onboarding
When a candidate receives an offer letter, send them a kudoboard from the team too. It provides a beautiful experience and greatly increases acceptance rates. Encourage the team to praise the candidate, build connection and celebrate the offer. Kudoboard is also great for an employee's first week. It is a meaningful way to drive connection with the team.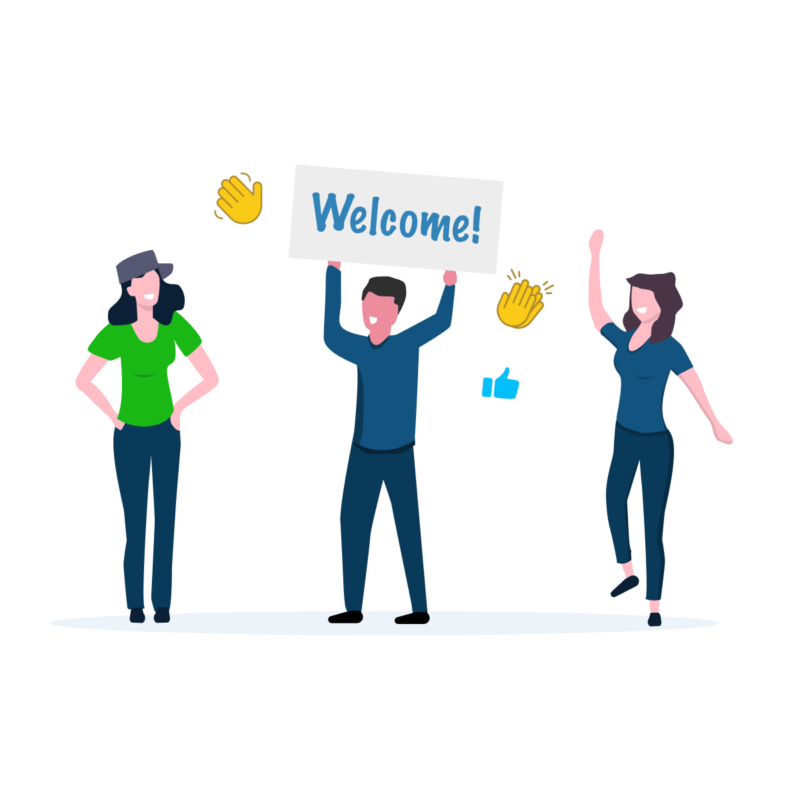 Employee contests
Foster a culture of healthy competition, engagement and continuous improvement by running contests with Kudoboard. You can encourage friendly rivalry, innovation, teamwork, and collaboration by organizing employee contests with a Kudoboard. Halloween costume contests, submissions for company rev growth ideas, photo contests, ideation contests, and other competitions are commonly found in Kudoboard. Voting and Q&A features are available with a subscription.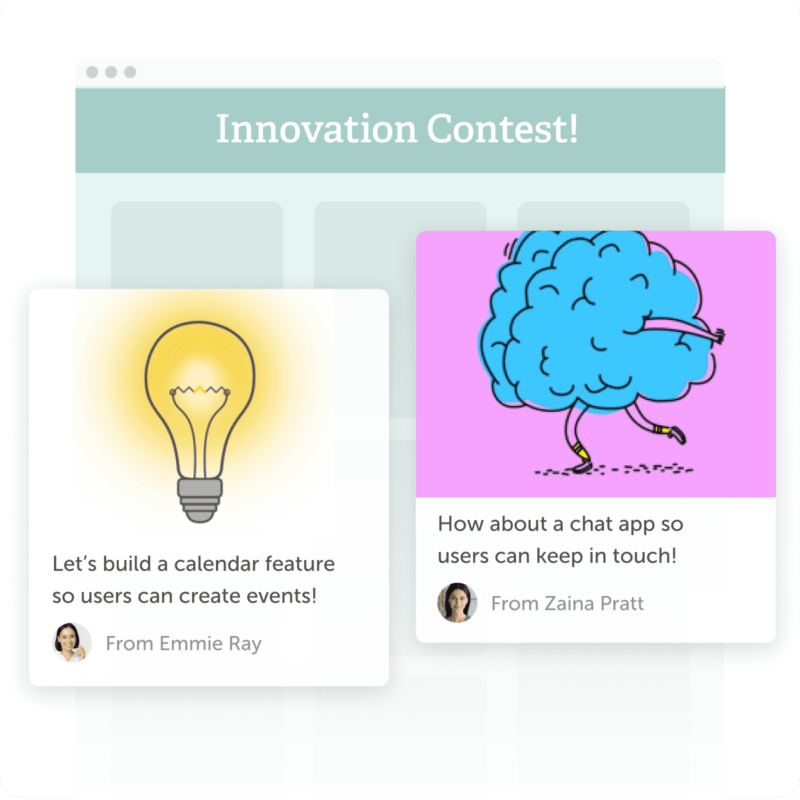 Employee awards & recognition
Employee Awards and recognition serve as a powerful motivator. Use Kudoboard to recognize and reward employees for their exceptional performance, achievements, or contributions. Inspire them to continue striving for excellence. Kudoboard fuels employee motivation, boosts morale, and reinforces desired behaviors and company values. Kudoboard empowers genuine, specific, and timely recognition that makes an impact.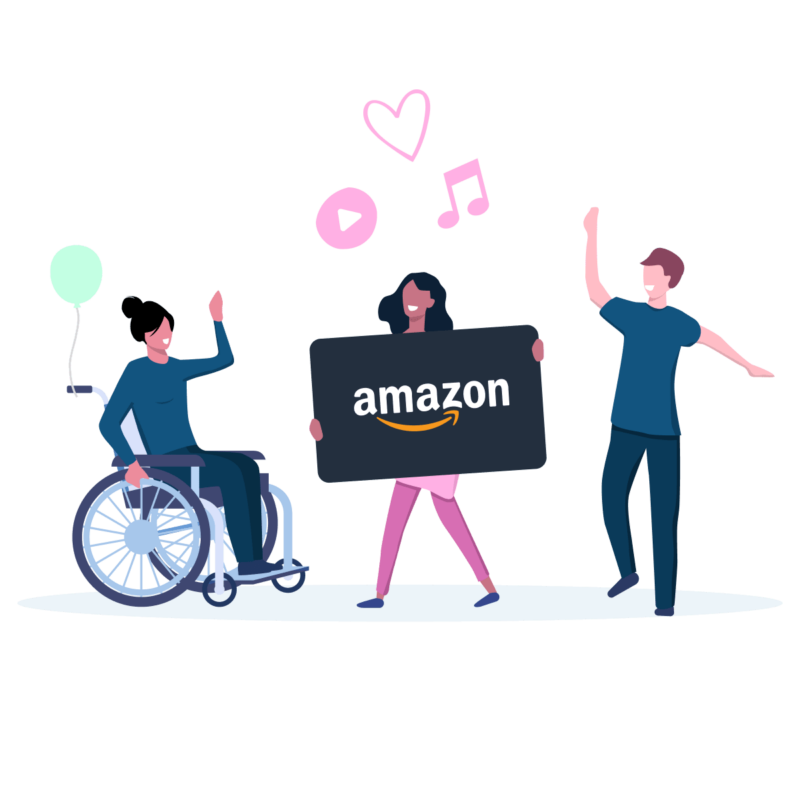 1 to 1 recognition
Want to send someone a personalized note to show appreciation? Kudoboard provides the option of sending individually wrapped messages to employees. Since the experience of receiving a Kudoboard is immersive, personalized, and feels more special than an email or hand-written card, people love receiving them. They can also all be measured and reported.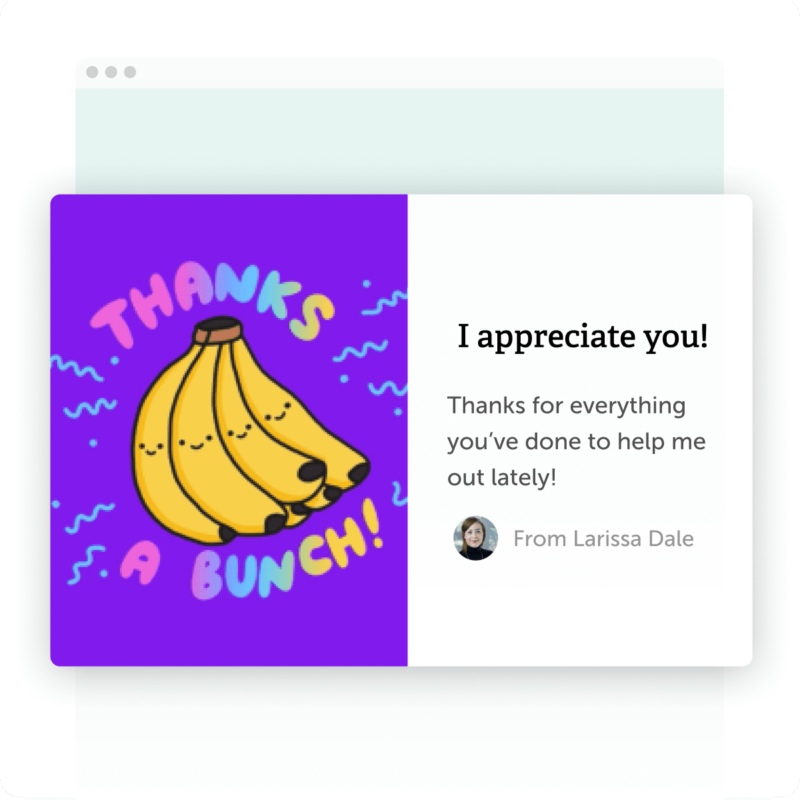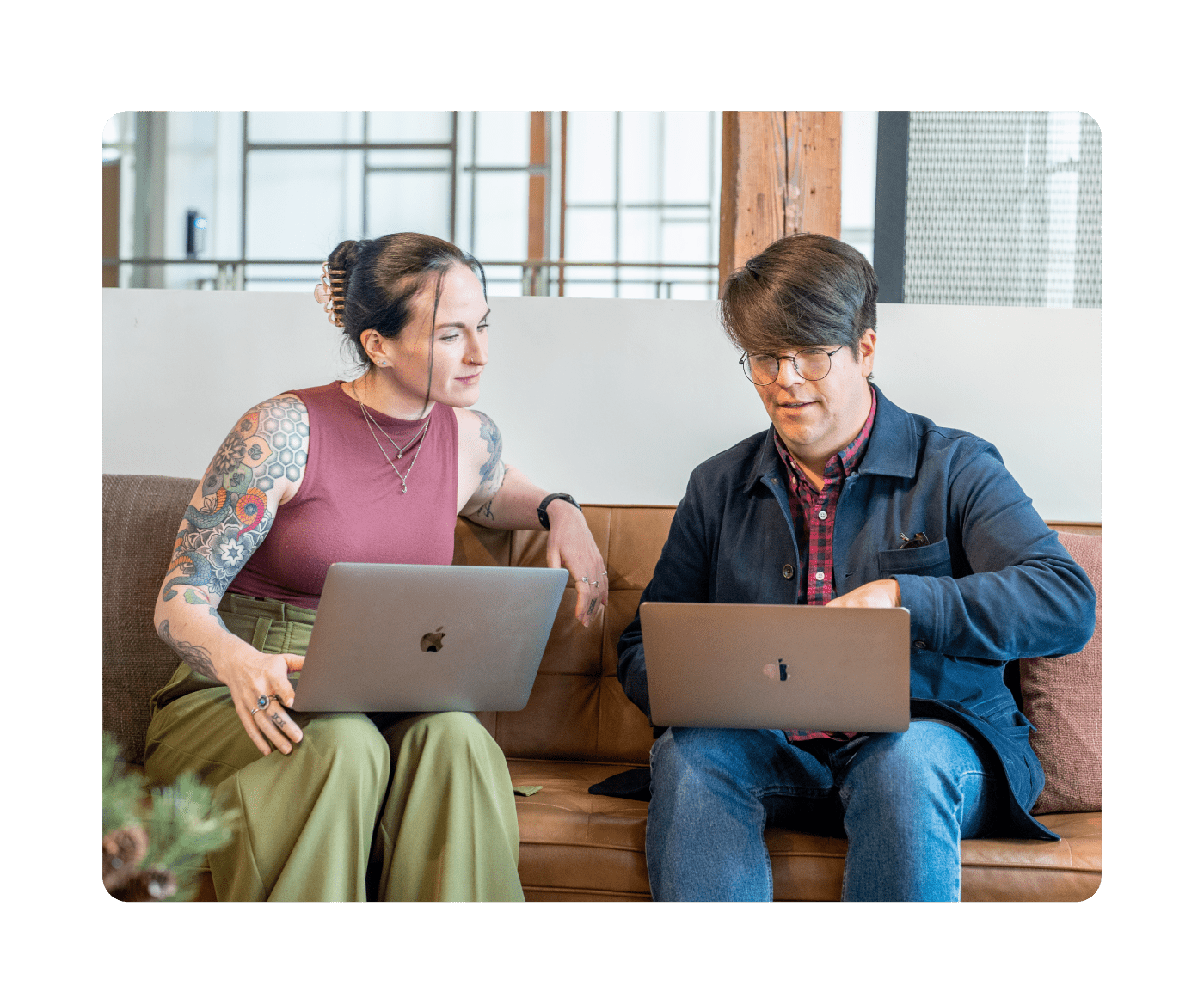 Kudoboards are easy to give to coworkers. People love the personalized messages with videos, images, and GIFs. When someone on our team receives one, they LOVE it!

Julie R.

Our HR Team supports employees around the world. Using Kudoboard allows us to appreciate each other no matter where we are. Love that!

Debbie C.

We chose Kudoboard for the wider use cases. Unlike many competitors which offer more narrowly focused services, we could use Kudoboard for all sorts of elaborate celebrations.

Jessica C.
TAKE APPRECIATION TO THE NEXT LEVEL
Get an Enterprise Plan
From integrations and automations to SSO and advanced reports, our Enterprise plan has everything your organization needs.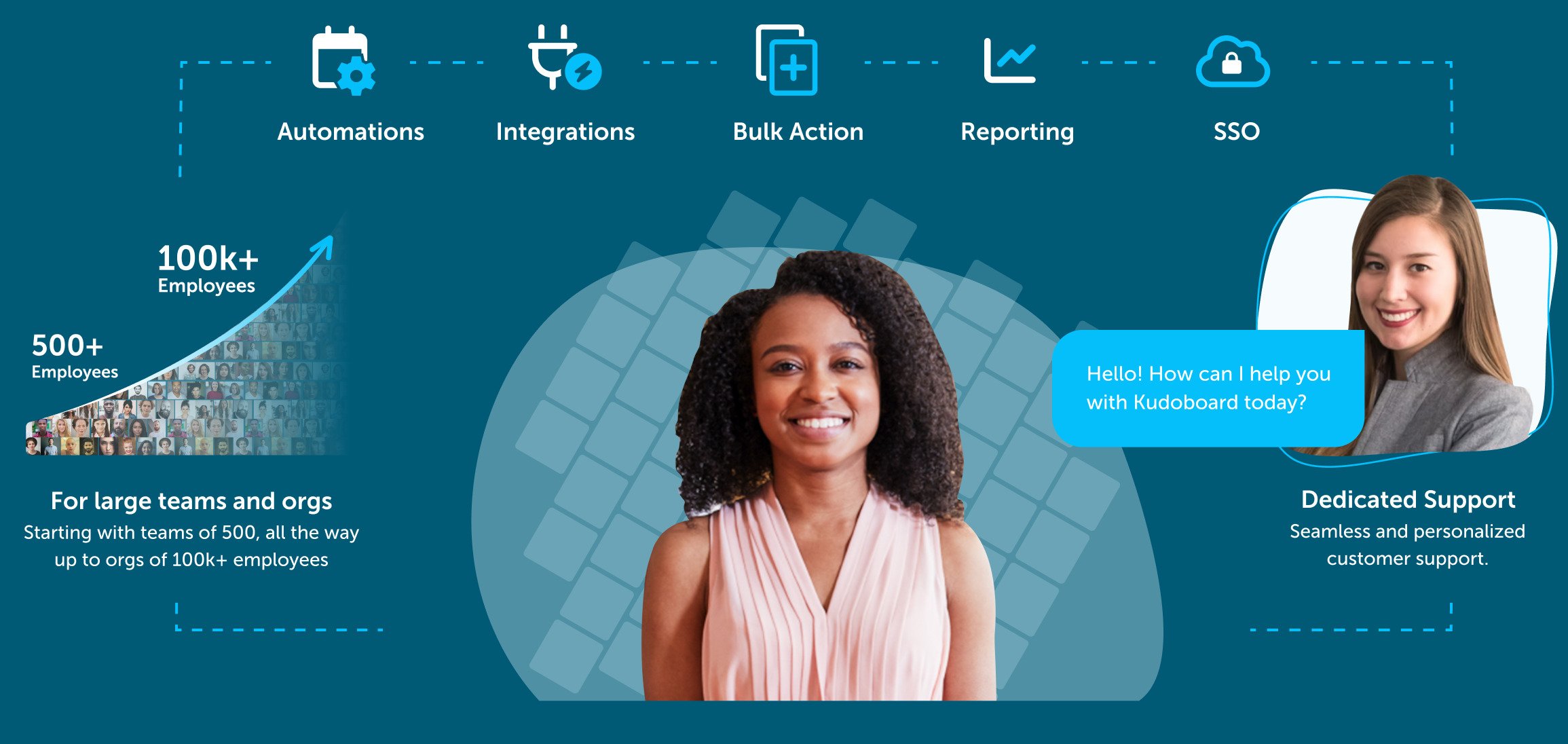 Don't take our word for it.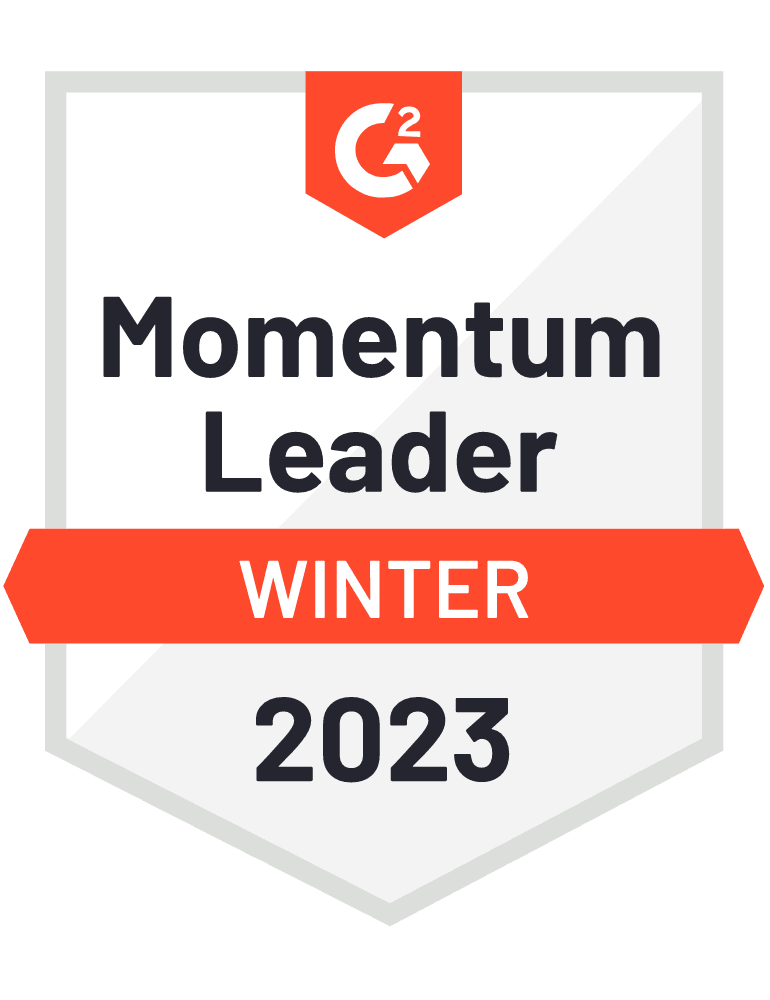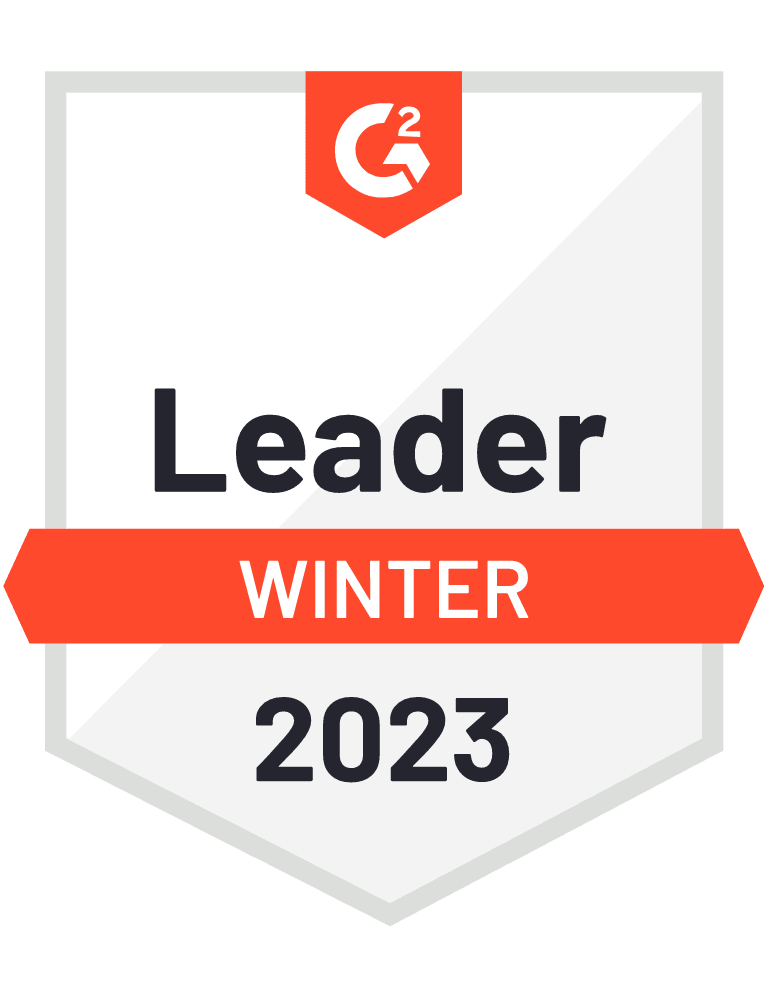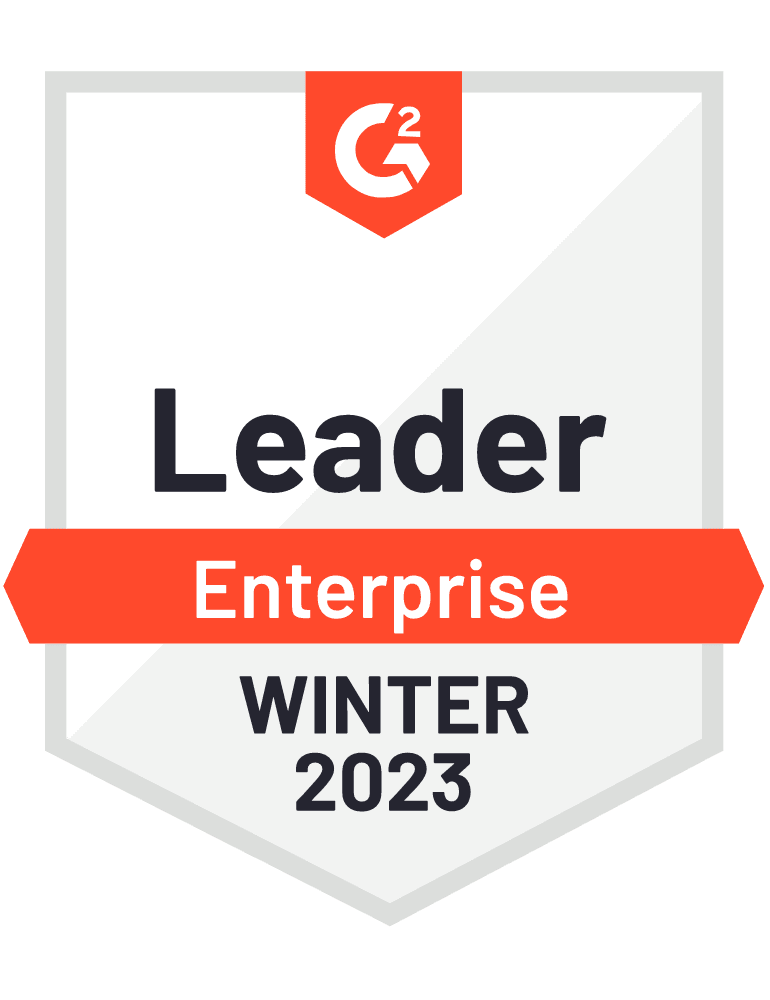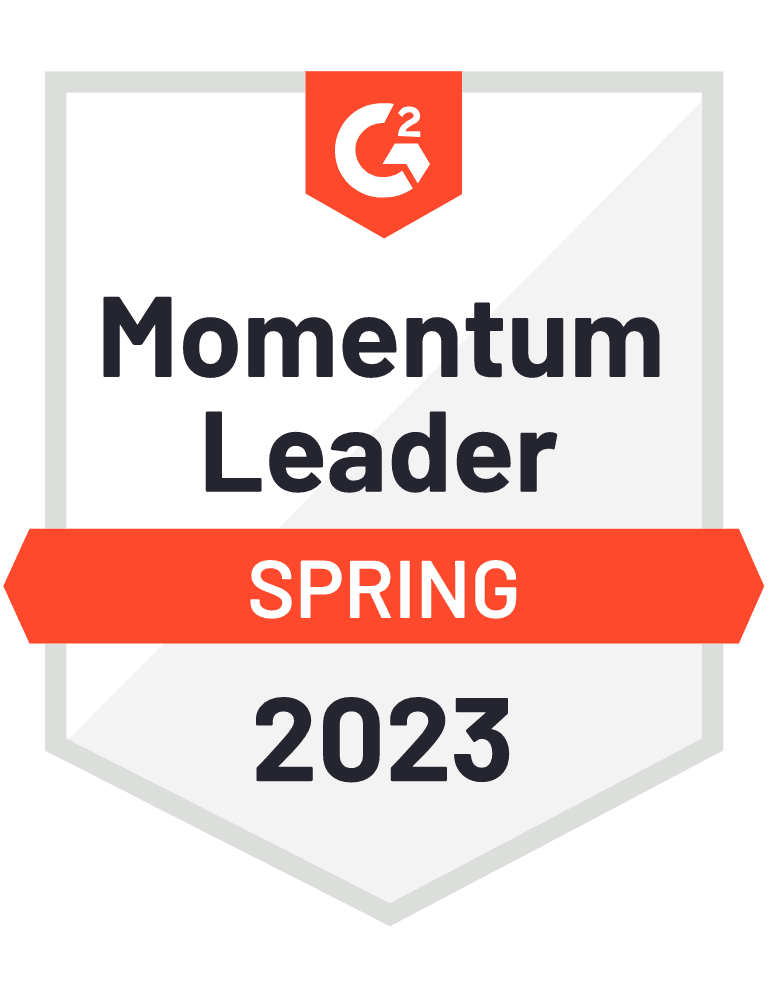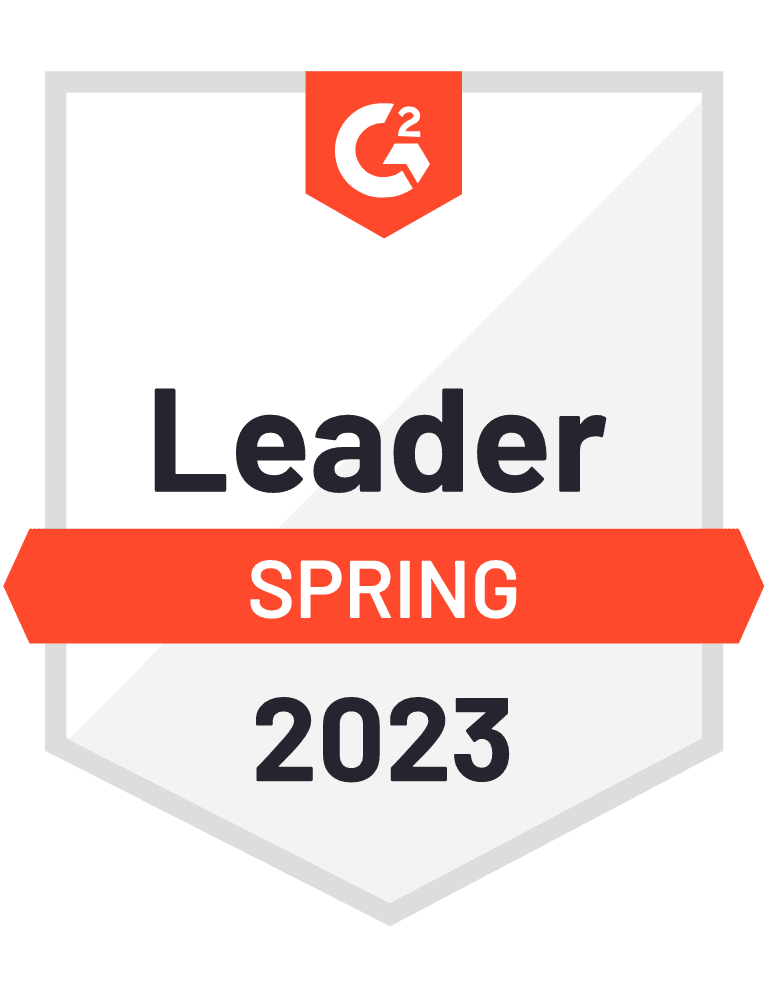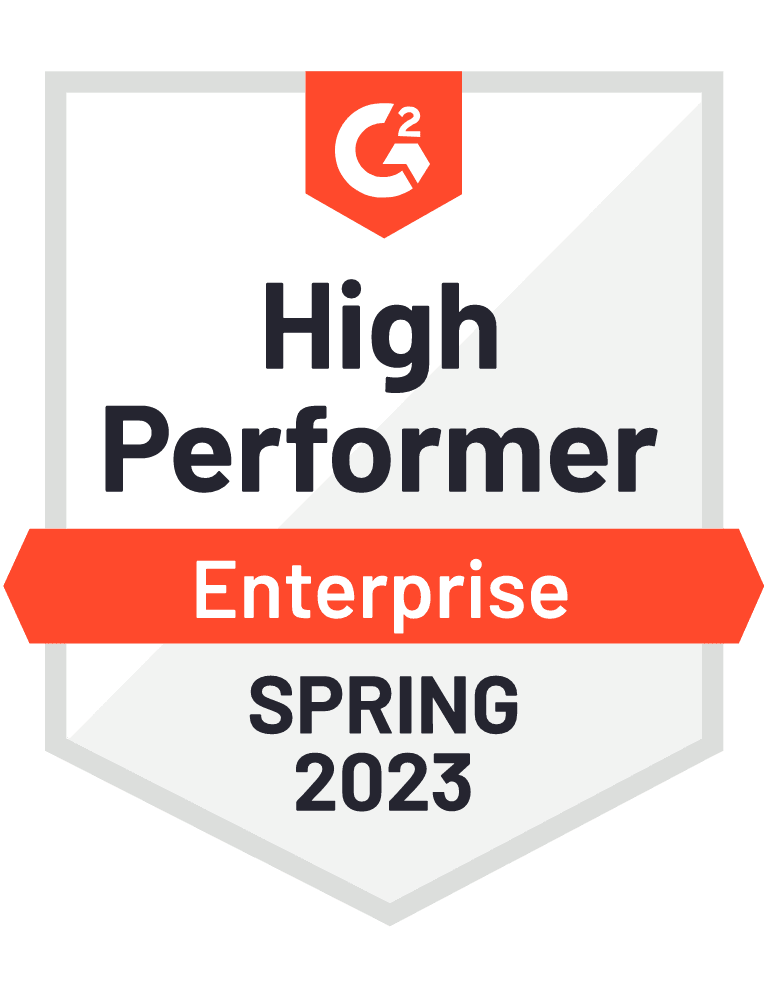 Frequently asked questions about group cards & board types
Group cards powered by Kudoboard can be a wonderful addition to the workplace environment for several reasons. These include: 
Collaboration and Team Building: Online group cards, also known as group e-cards, provide an opportunity for coworkers to come together and collaborate on a shared project, from anywhere anytime. By collectively contributing messages, well wishes, or expressions of gratitude in an online group card, employees can strengthen their connections, foster teamwork, and build positive relationships within the workplace. Kudoboard allows various board types to support different types of collaboration and team building. 
Appreciation and Recognition: Online group cards allow colleagues to show appreciation and recognition for their peers, direct reports or superiors. They provide a platform to acknowledge and celebrate achievements, milestones, or personal events like birthdays or work anniversaries. Being part of an online group card demonstrates that the recipient is valued and respected within the team or organization.
Morale Boost: Receiving an online group card can uplift an employee's spirits and improve their overall morale. Knowing that their coworkers took the time and effort to collectively express their support, well wishes, or appreciation can create a positive and motivating atmosphere in the workplace.
Sense of Belonging: Group cards help foster a sense of belonging and community within the workplace. Being part of a team or organization where coworkers come together to celebrate, support, and uplift each other can enhance a person's sense of connection and engagement.
Communication and Collaboration Skills: Participating in an online group card encourages individuals to develop their communication and collaboration skills. It provides an opportunity for employees to express their thoughts, emotions, and sentiments in a collective and cohesive manner, fostering effective communication and teamwork.
Stress Relief and Well-being: The act of contributing to a group card can be a stress-relieving and enjoyable activity. It allows employees to take a break from their regular work tasks, engage in a creative and positive endeavor, and connect with their colleagues on a more personal level. This can contribute to improved well-being and work-life balance.
Positive Work Culture: Group cards contribute to fostering a positive work culture where appreciation, support, and celebration are encouraged. They create a climate of positivity and goodwill, where employees feel valued, connected, and motivated to contribute to the overall success of the team and organization.
Creating an inclusive and opt-in approach ensures that group cards are enjoyed and appreciated by all employees. By having unlimited access to group cards and different types, employees can select the right type for each special occasion. 
Boards to Recognize one Person

Boards to Recognize Small Groups

Boards to Recognize Large Groups

Boards for 1 on 1 Recognition

Event Boards

Milestone Boards

Campaign Boards

Memorial Boards

Custom Boards

Online Collages

Online Slideshows

Boards converted to Printed Books
Kudoboard is an online platform designed for creating digital group cards or boards to celebrate special occasions, recognize achievements, and express appreciation. Here are some benefits of using Kudoboard:
Easily Celebrate People: Setup is quick and easy.
Foster Authentic Appreciation: Every occasion and milestone covered.
Deliver Awards at Scale: Encourage a meaningful thank you.
Improve Onboarding: Welcome new colleagues with ease.
Boost Events and Campaigns: Celebrate company events and initiatives.
Enhance Hybrid and Remote Teams: Improve sense of belonging.
Drive Peer-to-Peer Recognition: Authentic appreciation that works.
Elevate Morale: Improve company culture