The Perfect Group Card for Special Occasions
Celebrate someone with an online Kudoboard filled with messages, GIFs, photos, & videos from your group!
Create Kudoboard
1
Create a Kudoboard
Choose a recipient to celebrate with the group greeting card.
2
Add Your Content
Get creative. Attach messages, photos, GIFs or videos to the recipient's board.
3
Enlist Your Group
Invite others to add their contributions and watch the board grow.
4
Deliver Appreciation
Deliver it online, print it out as a poster, or play it as a slideshow!
For Birthdays, Holidays, & Other Occasions
Get inspired with these sample Kudoboards:
You can order a printed version, too.
You'll have the option to download a free high-resolution version of your Kudoboard group card and print it as a poster, or we can print & ship in the continental U.S.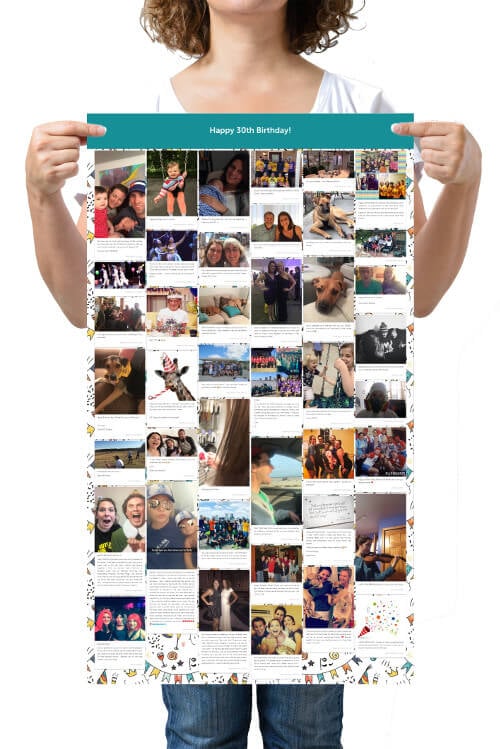 From the Blog
Need help figuring out which option is right for you?
Debating between a Premium Package & Kudoboard for Business? Check out this handy decision tree we put together to help to you...
Choosing the right Kudoboard option for you
From the Blog
How are other people using Kudoboard? Find out!
Several recipients have given us permission to share their Kudoboard stories. Check them out to get inspired...
Kudoboard Stories From Our Users
Never miss an important date again!
Sign up for reminders to create group cards before upcoming holidays.