Easy-to-use
and delightful

group cards
Empower your people & teams to celebrate the moments that matter. Get started today!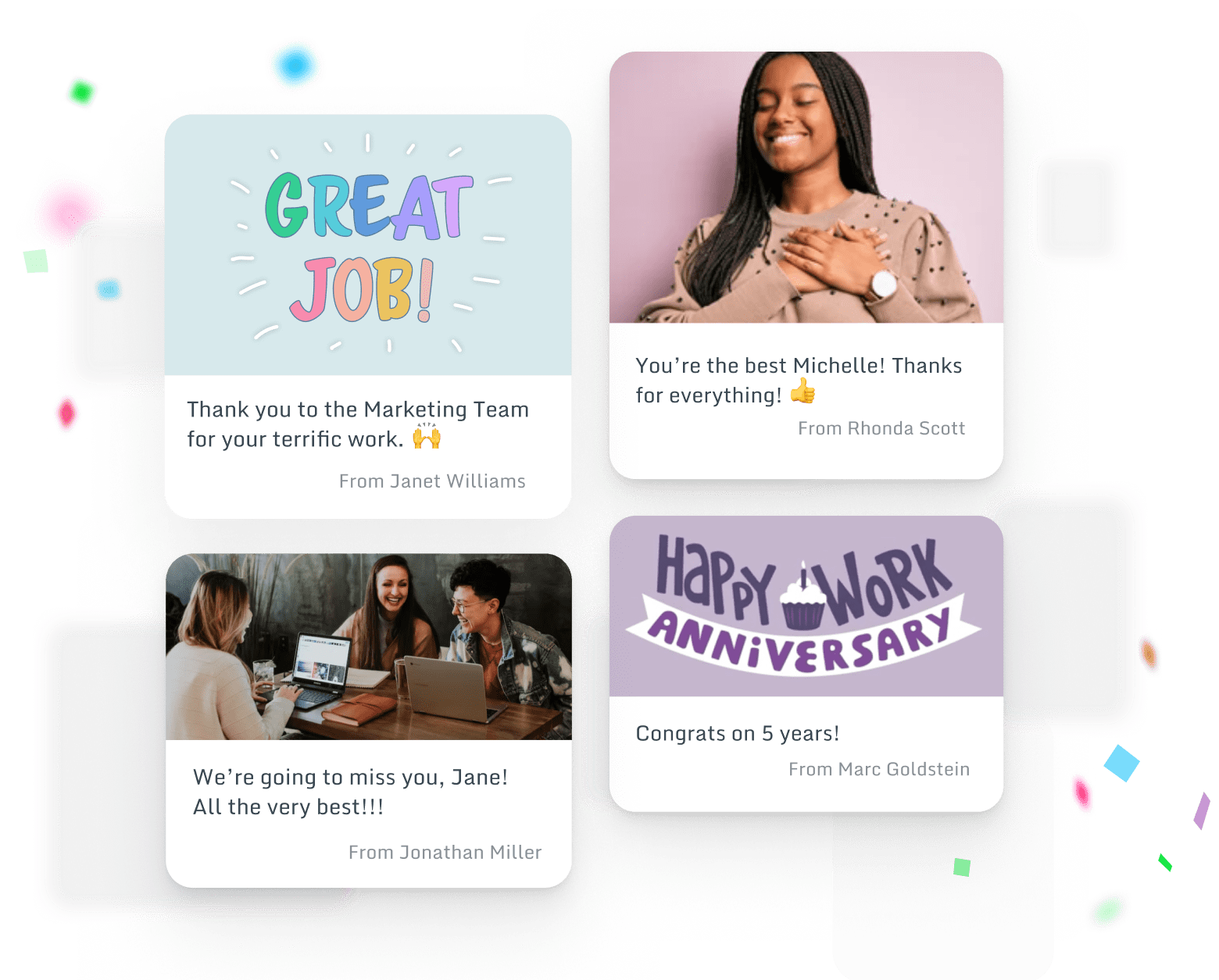 Helping Millions Of People Feel Appreciated & Loved At Top Companies





















What moments do you want to celebrate?
Kudoboard online group cards drive employee happiness for birthdays, milestones, and more.
How Kudoboard group cards work
Check out a sample online group card
Select a thumbnail below to get inspired.
Or send it 1-to-1
Want to send appreciation directly rather than inviting a group? We've got you covered with a 1-to-1 layout.
Get started with a subscription
Team morale boost, delivered.
Empower colleagues to celebrate each other with unlimited online group cards and other great features with Elevate by Kudoboard.
Unlimited boards and multiple board creators to celebrate all your milestones, company events, & peer-to-peer recognition.

Custom branding lets you personalize your Kudoboard's with your organization look & feel.

Automate board creation for employee birthdays and work anniversaries.

Integrate with your key systems like SSO, Slack or MS Teams, and more.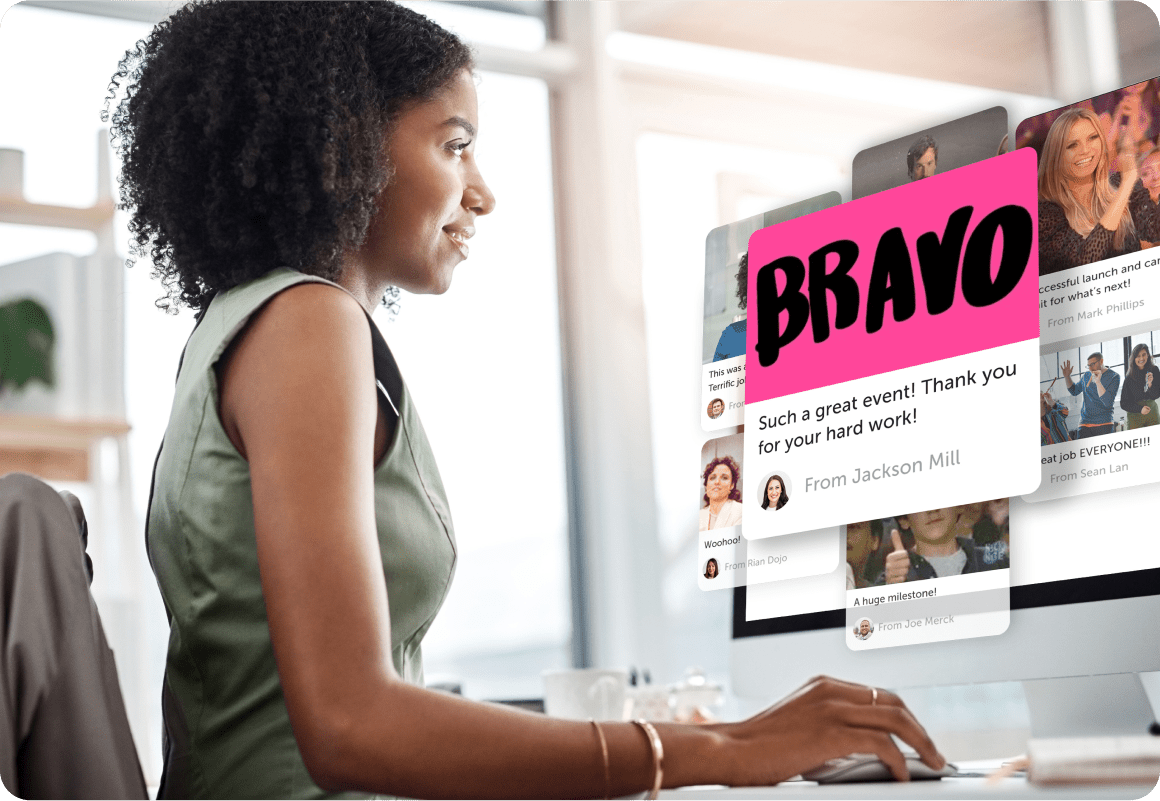 Happy teams drive business success
#1
reason people leave their job is because of a lack of recognition.
92%
of people who receive Kudoboard are happier at work.
98%
of people are happier and work harder when appreciated.
How do Kudoboard online group cards make people feel?
Get everything to create a culture of gratitude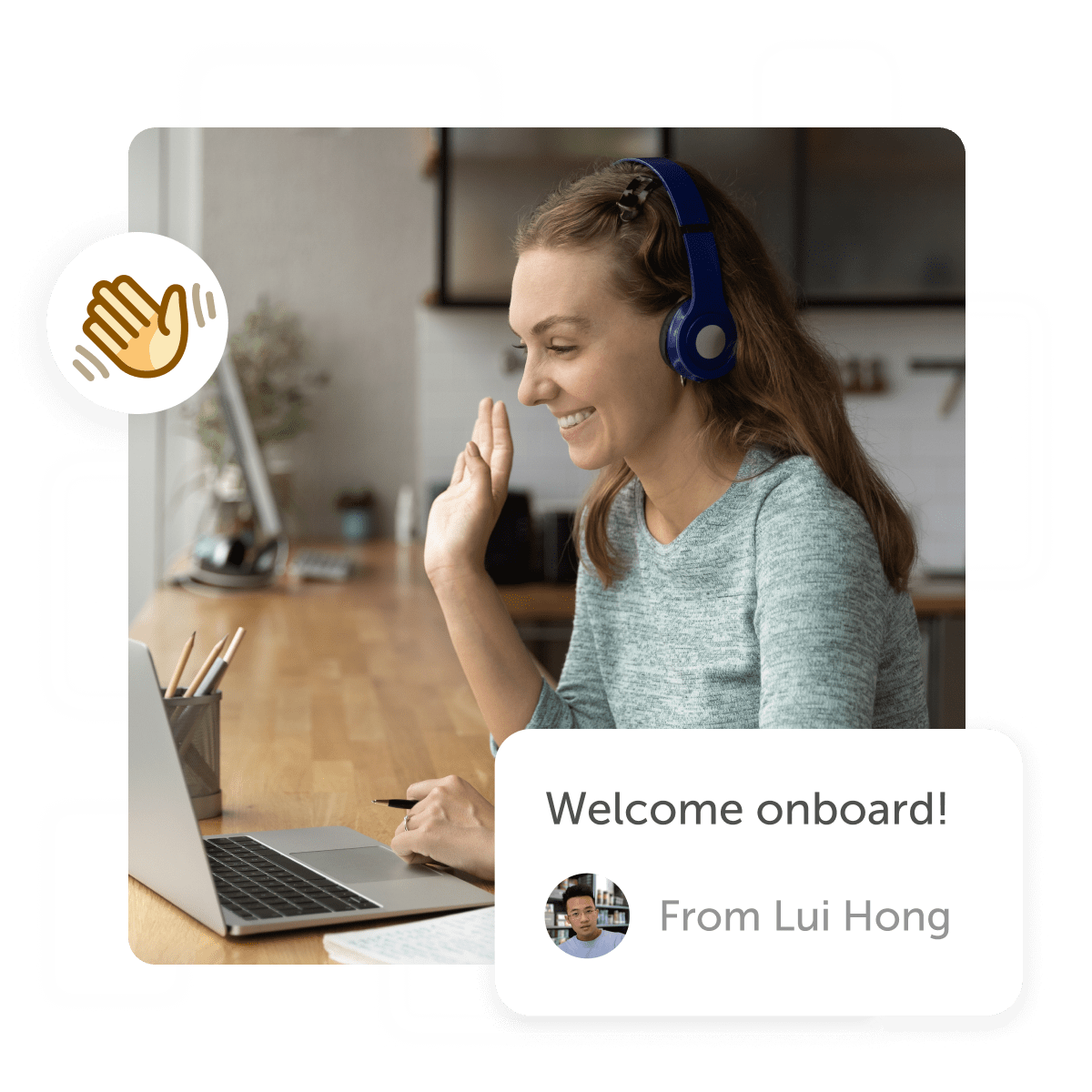 Milestones & Moments
Replace the card that's passed around and signed on birthdays, work anniversaries, farewells, etc.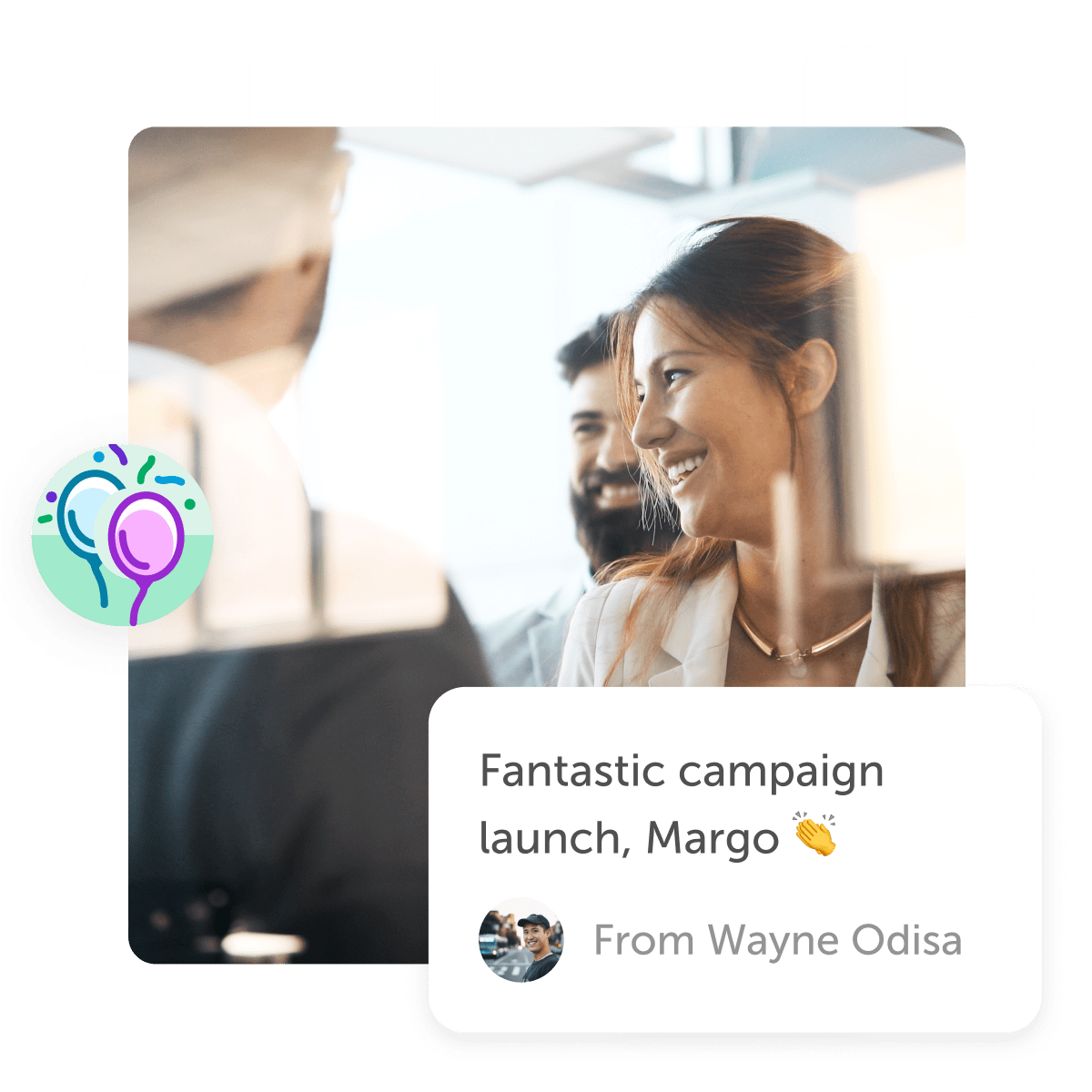 Events & Campaigns
Bring colleagues together to recognize company milestones, holiday-themed initiatives, etc.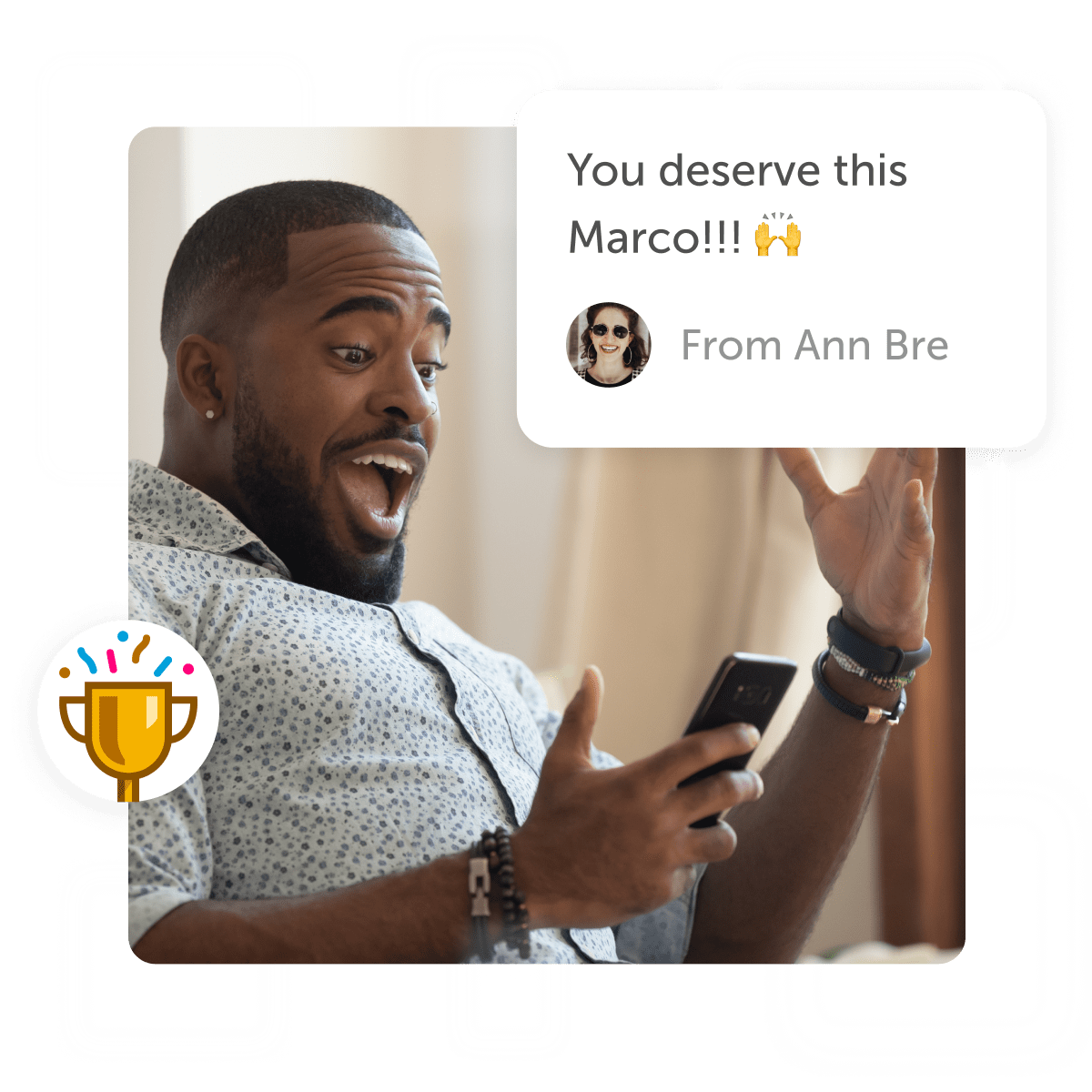 Recognition & Engagement
Empower teammates to send each other back-and-forth thank you cards to spread the love.
Kudoboard has become the Insider Reviews team's default for birthday surprises — it's essentially a virtual bulletin board of messages, gifs, and photos for the lucky recipient.
Kudoboard (lets you) create a theme, and collectively build one for a colleague. This packs a bigger wallop for your coworker and binds your team together in a shared positive activity.
You and your friends add messages, photos, and videos on a board until you're pleased with the content. Then you push a button to deliver the online board to the recipient.
Frequently Asked Questions about Online Group Cards