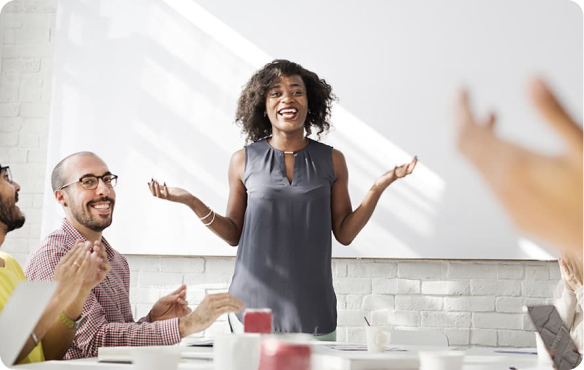 Company Event
Whether recognizing a departing CEO, organizing a graduation, or honoring caregivers – we've got you covered.
All the benefits of a business plan, for a single event
Multiple Administrators
Allow several individuals to manage your event, with privileges to moderate posts, make edits, or delete content.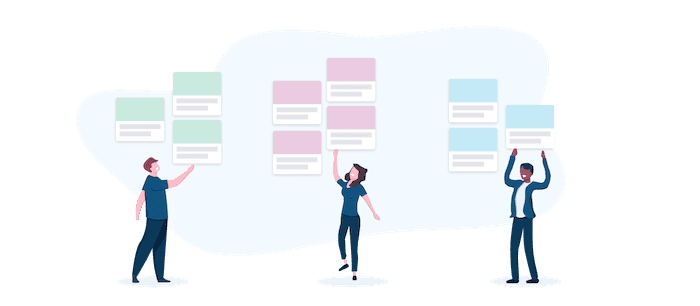 Custom Branding & Backgrounds
Put your logo on the top of every board, and create company-specific backgrounds that can be selected.
Tagging, Likes, & Comments
Increase engagement with content by allowing contributors to tag each other in posts, like content, and add comments.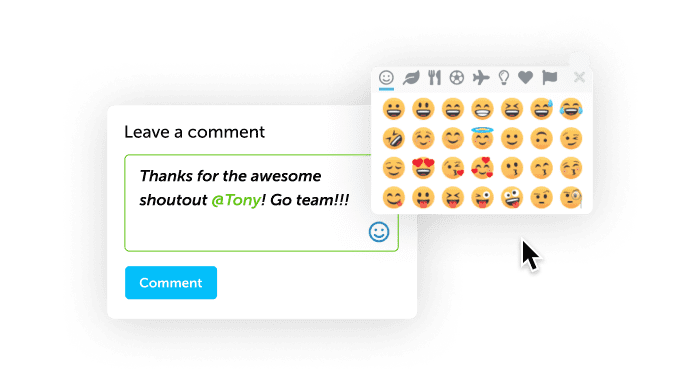 Metrics & Data Export
View usage metrics (e.g. boards, posts, views, etc.) at the board or site level. Export data for further analysis.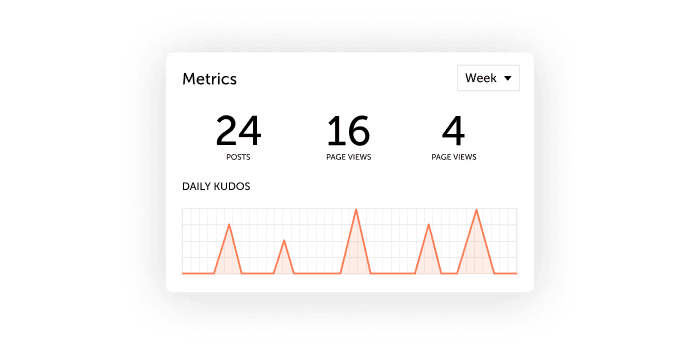 Embeddable Slideshow
Embed a Kudoboard slideshow on your website or intranet to substantially increase its exposure.
Play slideshow in browser
Get embed code
Export slideshow as video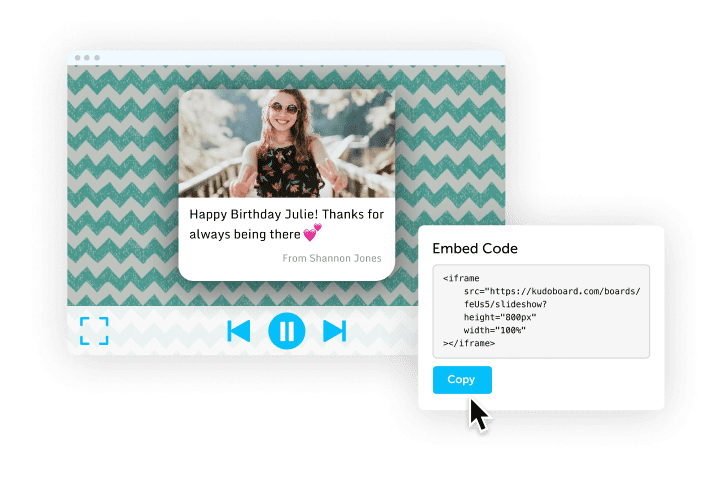 Moderation & Filters
Proactively moderate content on certain boards, and take advantage of Kudoboard's automated profanity filters.

How do Kudoboard online group cards make people feel?