Business Plan
Everything needed for workplace appreciation, on special occasions and all the moments in-between.
All the extra bells & whistles your organization needs
Perfect for teams small & large
Give access to your teammates and empower them to celebrate each other on various occasions.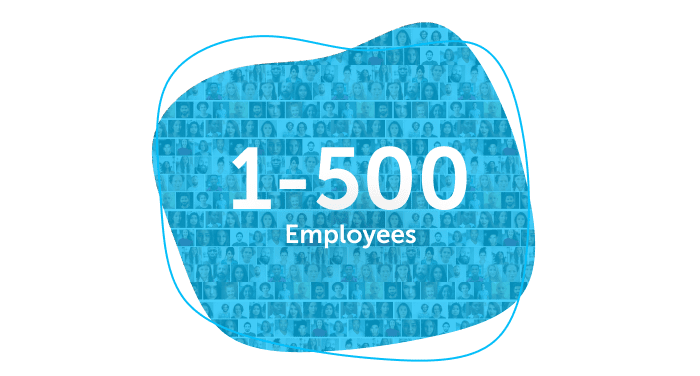 Unlimited Boards
Allow the creation of unlimited Kudoboard group cards (by admins alone, or all users – depending on your preference).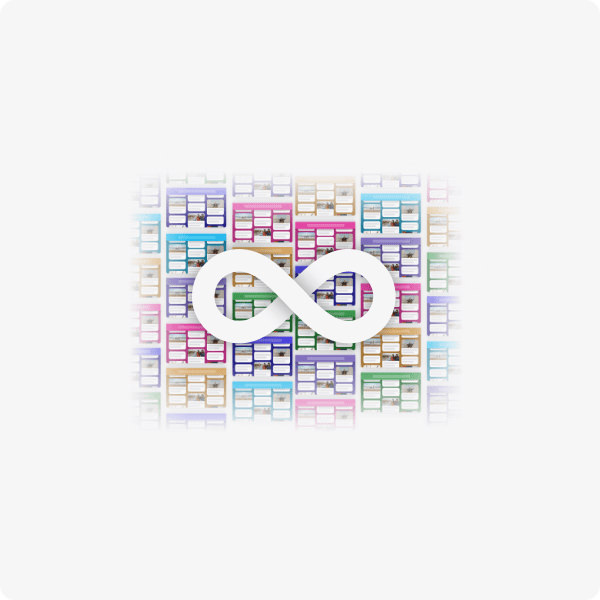 Custom Branding & Backgrounds
Put your logo on the top of every board, and create company-specific backgrounds that can be selected.
Tagging, Likes, & Comments
Increase engagement with content by allowing contributors to tag each other in posts, like content, and add comments.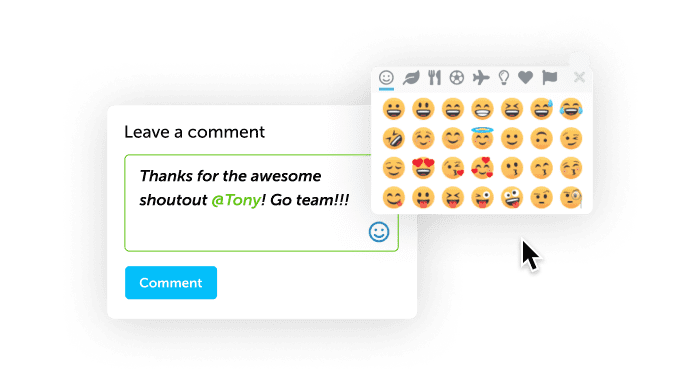 Metrics & Data Export
View usage metrics (e.g. boards, posts, views, etc.) at the board or site level. Export data for further analysis.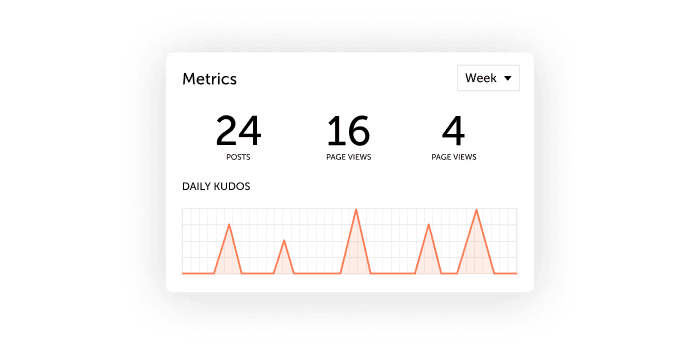 Embeddable Slideshow
Embed a Kudoboard slideshow on your website or intranet to substantially increase its exposure.
Play slideshow in browser
Get embed code
Export slideshow as video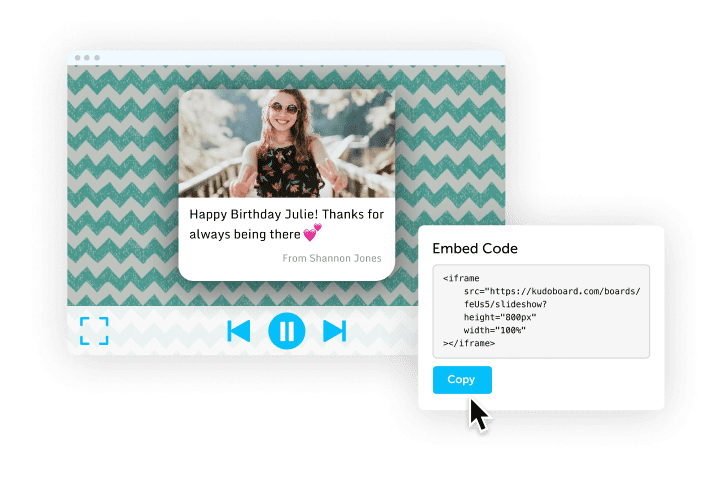 Moderation & Filters
Proactively moderate content on certain boards, and take advantage of Kudoboard's automated profanity filters.

Integrations with Slack and MS Teams
Easily integrate Kudoboard with your team's communication platforms to invite, tag others, or deliver your group cards.

How do Kudoboard online group cards make people feel?