How Online Group Cards Work
Kudoboard's online group cards allow you to gather appreciation from a group, delivered directly to the recipient virtually.
Sample use
Aaron and Sonia have been married for 4 years. This year, Aaron made Sonia a Kudoboard for Valetine's Day outlining some of the adventures they've had together since they first met.
Something for everyone
Choose the option that's right for you — from single group cards to ongoing plans,
for personal use or for the office.
Company Event
Contact us to discuss your needs. Whether recognizing a departing CEO, celebrating a graduation for a university, or honoring caregivers at a hospital – we've got you covered.
In addition to all Milestone board features, company events offer:
Your logo at the top
Board export
Custom pricing
Tagging, likes, & comments
Custom URL
Custom disclaimer
Proactive moderation
Custom input fields
Multiple administrators
Board metrics
Embeddable slideshow
Dedicated account manager
Online Valentine's cards, done right
eCards were one of the first viral hits of the 1990s internet. Unfortunately, they also became synonymous with cheap, ad-laden sites flashing outdated stock images. If you were wondering "How can I show someone I care about them…but only a bit?" – eCards were the unfortunate, but true, digital answer to your question.
But not anymore.
Forget about the corny pictures, popups, and spammy looking emails. With Kudoboard, you can create personalized online Valentine's Day cards with photos, GIFs, videos, and notes for your partner.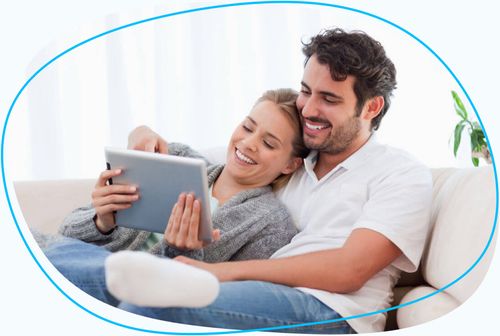 Made a Kudoboard for my husband for Valentine's Day. He cracked up at all the GIFs, and of course — he loved the photos of our daughters making funny faces. I'd strongly recommend Kudoboard to others!

Jan H. Oklahoma
Frequently asked questions about Valentine's Day
Virtual valentine's cards vary in price, however, many are free. Kudoboard offers valentine's day eCards ranging from free to $19.99 for personal use. The free Kudoboard is great for valentine's day, as it includes up to 10 posts (board creators can use photos, text, and GIFs to make their board special).
You can send a valentine's card to anyone, it doesn't have to be in a romantic way. Valentine's eCards can be sent to friends, grandparents, parents, spouses, boyfriends, girlfriends, teachers, and more.
To Spouse
Fun memories/inside jokes
Photos of your favorite times together
Reasons why you fell in love with them
To Boyfriend/Girlfriend
Fond memories
Photos highlighting your relationship
Hopes for your future
To Grandparents
Thanking them for supporting you
Favorite memories
Lessons they have taught you
To Friends
Funny GIFs and Memes
Fond or sentimental memories of the two of you
Photos and videos
Making a funny valentine's card is easy with virtual cards. With Kudoboard, board creators can make a funny valentine card by adding different types of media including memes, GIFs, and funny videos.
You're my forever love I will love you forever
You fill my heart with love and peace.
We've loved through all the ups and downs, and that's what makes me so proud of us.
You are my favorite adventure.
Thank you for loving me.
Making a virtual valentine's card is easy with Kudoboard. To start, A valentine's Kudoboard is easy to create, simply go to Kudoboard and click "Create Kudoboard" here. You can name the card, choose a background, and set your font choices. Then you choose the delivery method for the card. Now just wait for the recipient to see it and they will feel so loved!