Online Memorial from Coworkers, Family, & Friends
Collaborate to create a unique, online memorial. Add memories, photos, or videos; invite others to contribute; visit online anytime and print it out as a book of remembrance.
Create Online Memorial
Start online memorial
Begin a Memorial Board in honor of a loved one.
Add your content
Attach messages, photos, and videos to the online memorial.
Share with others
Invite family & friends to add their contributions.
Display the memorial
Access the board online or print it as a book of remembrance.
Sample Use
Dylan's father passed away recently. Dylan created him an online memorial, added cherished memories, several photos, and a video; then invited family and friends from around the country to contribute. Dylan printed the board for display at the funeral.
Pricing
Every Kudoboard, including non-memorial options, offers:
Add text and photos
Easily invite others with a link
Accessible forever
Desktop & mobile friendly
Deliver online or print as poster
No ads / no selling your data
Perfect for a smaller board with limited contributions, or to test the system
Features
Up to 10 posts
Exportable content
Personalized URL
Embeddable Slideshow
Multiple admins
Proactive Moderation
Upgrade any time
Full Memorial
$99
One-Time Charge
Best for a group to add as many memories, pictures, & videos as desired
All Mini Memorial Features +
Unlimited posts
Add or record video posts
Prices quoted in USD. Kudoboard processes payments with Stripe and accepts over 135 currencies.
Want to print the online memorial as a book of remembrance?
Once your memorial is created, you can print it as a beautiful, hard-bound 7 x 7" book or a high-resolution poster — we can ship in the U.S. or internationally.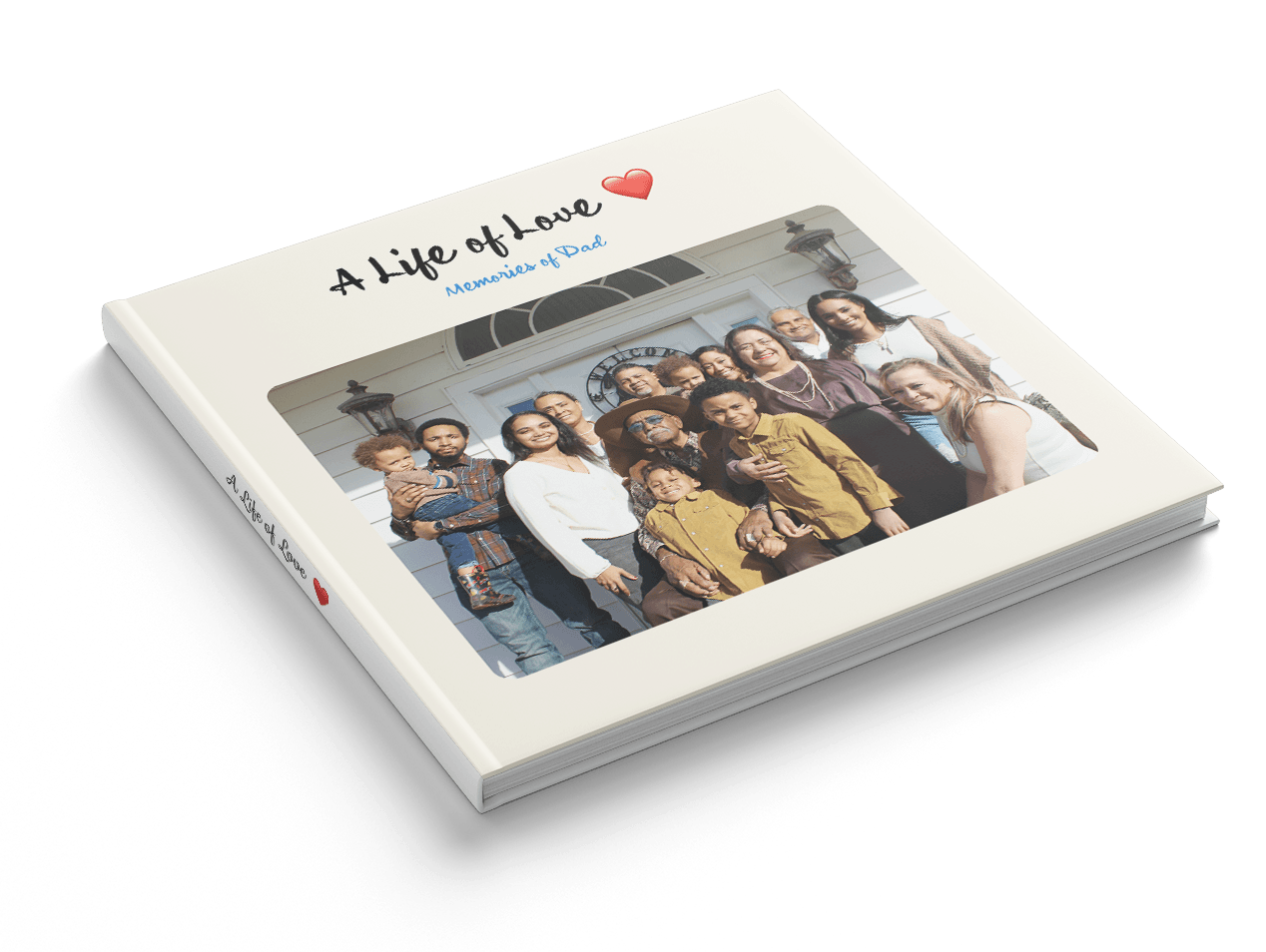 When my father passed away, family across the entire country wanted to honor him. I searched through dozens of online memorial websites, and Kudoboard's online memorial option was perfect. It allowed everyone to add their cherished memories and photographs.

James C., Nevada
Our family used Kudoboard's online memorial to create an enormous 4 foot x 6 foot printed poster honoring my mom. Seeing all the photos and memories that everyone added, even though we were not in the same place before the funeral, was so special.

Denise R., Connecticut
When my grandfather passed, we used Kudoboard to create an online memorial website in his honor. I go back to it again and again to read all the beautiful notes written by family members.

Jennifer R., Nebraska