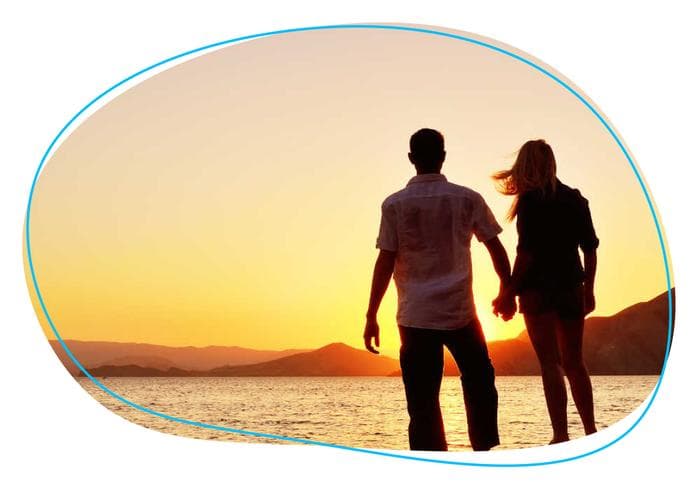 ANNIVERSARY CARDS
Custom Anniversary Cards with Photos & Videos
Celebrate Anniversaries with an online group card for family, friends, and teams. Get started now!
Picture this
Ivy and Sam's 30 year anniversary is coming up. Their daughter made them a Kudoboard, added photos and memories, and invited the whole family to contribute. The online board will be delivered next week.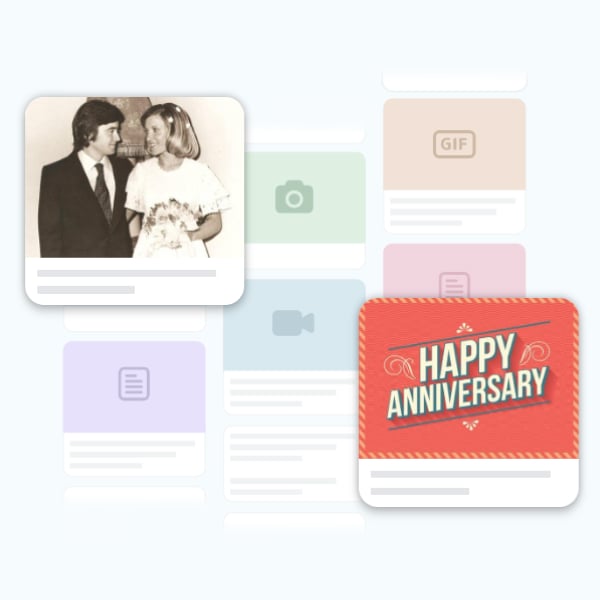 Join over
10+ MILLION registered users
Who LOVE using Kudoboard to celebrate people
Something for everyone
Choose the option that's right for you — from single group cards to ongoing plans,
for personal use or for the office.
Company Event
Contact us to discuss your needs. Whether recognizing a departing CEO, celebrating a graduation for a university, or honoring caregivers at a hospital – we've got you covered.
In addition to all Milestone board features, company events offer:
Your logo at the top
Board export
Custom pricing
Tagging, likes, & comments
Custom URL
Custom disclaimer
Proactive moderation
Custom input fields
Multiple administrators
Board metrics
Embeddable slideshow
Dedicated account manager
Personalized anniversary card done right
eCards were an early hit of the 1990s internet. Sadly, they also became synonymous with cheap, ad-laden sites flashing outdated stock images. If you were wondering "How can I show someone I care…but only just a little?" – eCards were the unfortunate, but true, digital answer to your question.
But not anymore.
With Kudoboard, you can forget about the corny images and annoying popups. Instead, you can create a lovely online anniversary card with photos, GIFs, videos, and messages celebrating you and your partner's anniversary. Or create one for a happy couple and invite the family to celebrate them with an online group card.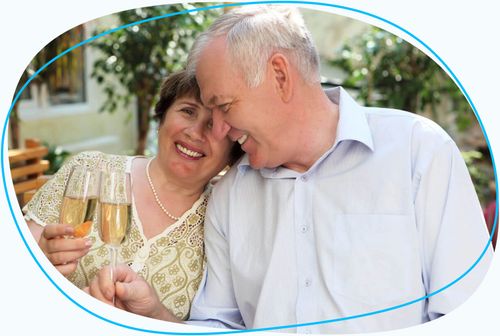 Our kids made us an Anniversary Kudoboard this past year. It was wonderful that everyone uploaded videos. We still pull up the board every now and again to watch it. Really terrific!

Samuel and Sarah Australia
Frequently asked questions about Anniversary Cards
An online anniversary from Kudoboard is a digital way, as a group, to send love and appreciation to someone on an anniversary. Picking out the perfect anniversary card often means spending hours googling "anniversary cards near me" and walking card aisles hoping to find the right one for your loved one. With Kudoboard, you can custom-create a board to compile your anniversary messages and wishes.
Have you been known to forget important dates and be left rushing to search "anniversary cards nearby" at the last minute? Don't worry, we've got your back. Kudoboard makes it quick and easy to create a personalized gift that your loved one will appreciate, and our free mini-board option lets you do it at no cost to you. A free card that will make a lasting impression, and can be made in less than 10 minutes – what could be better than that?
This decision is best made on an individual basis, as personalities and strengths vary among couples. Some couples like to switch off each year by alternating who makes the anniversary plans. Others choose to designate the planning to the person who enjoys the process more than the other. Couples often like to do this part together every year so that they can plan an experience they both will enjoy. As a couple gets older and reaches milestones like a golden anniversary, their children or other loved ones might choose to plan and host a celebratory party in honor of the anniversary.
Regardless of who makes the plans for the anniversary, giving an anniversary card or gift is appreciated on both sides. Anniversary cards are a great way to help your partner feel loved regardless of how many years you are celebrating together.
A golden anniversary is a celebration of 50 years of marriage. The "golden" association comes from the tradition of gifting something gold on this anniversary, as well as a symbol of the wealth of experiences, wisdom, and love shared – just like the precious metal. Anniversary cards make a great accompanying gift on a golden anniversary since you can put into words what your 50 years together have meant to you.
Kudoboard gives a unique option for a golden anniversary gift. The creator of the anniversary board can send the link to all friends and family wishing to celebrate the couple, and from there, everyone can post congratulations, well wishes, memories, and other loving messages, alongside pictures and videos of memories over the years. There is even an option to play the messages on the card as a slideshow for all to see when they gather for the anniversary celebration.
Yes! Kudoboard makes it easy to create an online anniversary card where you can customize it to be as personal as you need it to be. Store-bought cards are wonderful, but it is hard to find an anniversary card that screams "This was created just for you!" Our partners deserve that type of attention to detail, and Kudoboard has a way.
Our anniversary ecard gives you a few different ways to add in those personal touches. After you click "Create a Kudoboard," and select your board, you will be prompted to input your partner's name and a title for your board. Once that is done you can fill the board with photos, GIFs, messages, or videos that will make your partner feel seen and loved. The sky is the limit for creating an anniversary card that is personalized for your anniversary.
You can make an anniversary card for anyone having an anniversary – the options are endless! Anniversary cards can be given for dating anniversaries, one-year wedding anniversaries, important anniversaries of other special days, etc. Kudoboards anniversary cards are most commonly used for:
Wifes
Husbands
Partners
Boyfriends
Girlfriends
Couples
Friends
Parents
Anniversary card messages are often the hardest part because you want to say the right thing to such an important person. The answer to "What to write on an anniversary card" depends on the personality of your loved one and your relationship. While we might not be able to tell you exactly what to write, here are a few ideas to get you started and help your creative juices going:
Short and sweet: "I can't believe it's been [number of years together] years already! You are the best decision I ever made"
Romantic: "Out of every love story that has existed, ours is my favorite. You will always be my favorite person"
Quotes: "Grow old with me, the best is yet to be." – Robert Browning
Funny: "There is no one else I would want to spend all of my nights with, listening to their snoring and trying to steal back the covers. Happy anniversary!"
To Parents or Other Couples: "I'm lucky to have a couple of lovebirds like you to look up to – Here's to another wonderful year of memories!
Everyone goes through up and downs, and plenty of rough patches, in their relationships. Just because you might be in one of those times doesn't mean you can't give your partner an anniversary card on this special day. This might be the most important time to remind them of how much they mean to you and of your dedication to working towards happier times. Gifts are always nice, but a card filled with messages of love and reminders of the things you love most about them can help repair hurt feelings and past wrongdoings. By using Kudoboard to make an anniversary e-card, your partner can return over and over to your heartfelt messages. Use the space on the anniversary board to post messages, photos, GIFs, or videos to emphasize your love for all you have gone through together.
We know that, sometimes, just having a digital option for your anniversary card isn't enough. That's why we have printing options for you! Kudoboard lets you choose to have your board printed as a beautiful, hardbound book, or as a high-resolution poster.
Once your board is full of the posts you want, you can select the option to have it printed as a book so your loved one has a tangible way to remember your gift. Our books come with a 7"x7" hardcover and have an image-wrapped, matte finish. We ship anywhere in the US, or to many countries worldwide.
If you choose to have the anniversary card printed as a poster, you have the option of 12", 24", or 48" wide. We can print and ship you a beautiful, semi-gloss poster, or you can download a high-resolution image of your board and print it on your own.
Can't find all of the information you were looking for here? Come check out our blog! We are regularly posting new content to help you find what you need. Once you are over there, feel free to poke around and see if any other content piques your interest. And, as always, we love hearing from you – so please contact us with any unanswered questions!