7 Ways to Celebrate National Boss's Day (even if you're remote)
"The most sacred thing I do is care and provide for my workers, my family. I give them money. I give them food. Not directly, but through the money. I heal them."

Michael Gary Scott
It's approaching-the day we celebrate the bosses in our lives, and show the appreciation that they're not quite as terrible as Michael Scott. (Please tell me your boss isn't worse than Michael Scott.)
National Boss's Day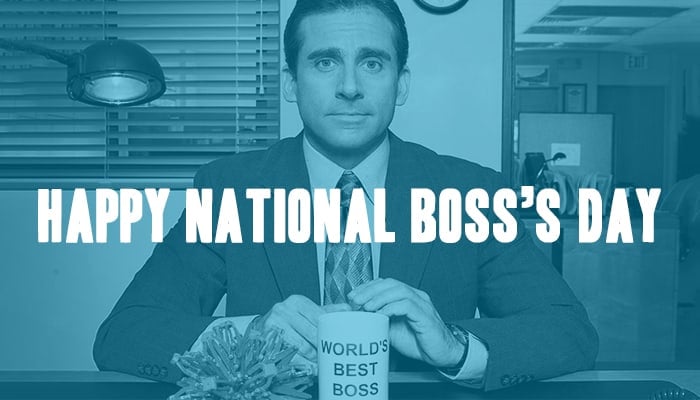 National Boss's Day, also known as National Boss Day or National Bosses Day, is celebrated on October 16th. If that falls on a weekend (like it does this year), it is celebrated on the closest working day.
The purpose of National Bosses Day is to show appreciation for the bosses that keep everything spinning and have our backs when things get tough. We celebrate their leadership and experience because even when we don't see eye-to-eye, we know that they're the ones taking responsibility at the end of the quarter.
We have 7 great ideas for celebrating National Bosses Day, even if your team is remote. Check it out!
7 Ways to Celebrate National Boss's Day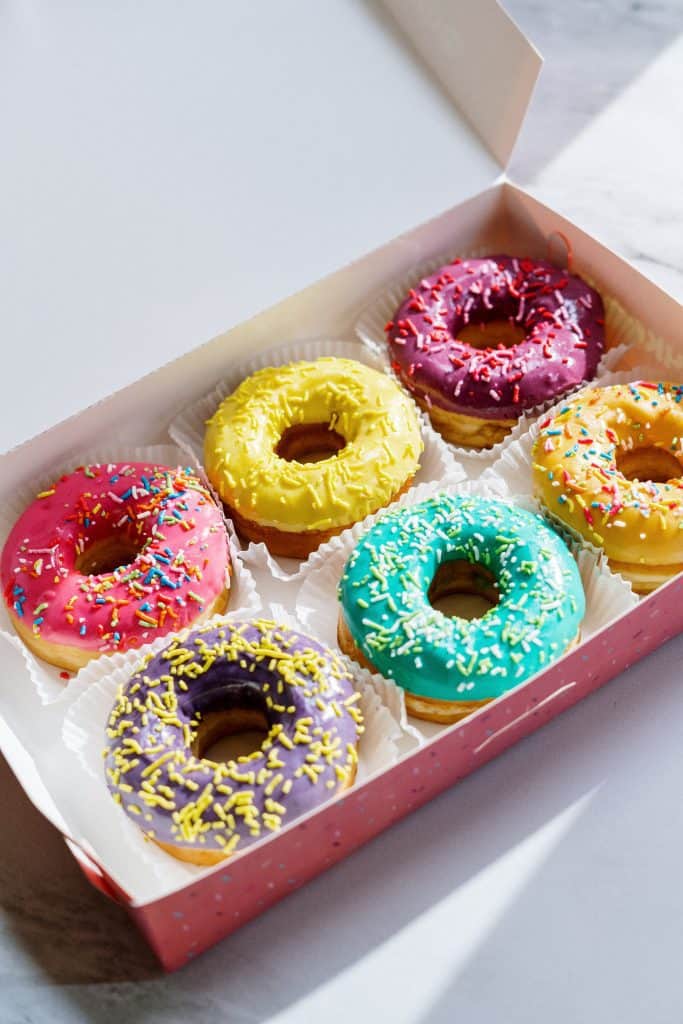 1. Bring in a Treat
The fastest way to anyone's heart is through their stomach. Figure out your boss's favorite treat (their assistant or #2 is a great place to start if you're not sure), and bring it into the office for an awesome Bosses Day gift idea. You'll get bonus points for bringing enough for the entire office, such as a box from their favorite donut shop.
Are you a remote team? Never fear. You can have a treat delivered to their house or workplace. If you're unsure of their address, a virtual gift card is just as thoughtful.
2. Have a Team Meal
Getting together as a team to enjoy a meal and celebrate the boss is fun for everyone. Grab a box of bagels or get everyone's breakfast burrito orders to start the day off with an appreciation breakfast. Or perhaps heading out to lunch as a team or bringing in catering from the boss's favorite restaurant would be more fun.
Remote teams could celebrate with a DoorDash budget and enjoy lunch together on Zoom. Or maybe each employee kicks in to have the boss's favorite lunch delivered directly to his home or office.
We've explained the reasons that virtual greeting cards are better than paper cards (yes, even if you're an in-person team!), and Bosses Day is no exception. Signing a card or sharing your written appreciation for the boss is a standard procedure for Bosses Day, but let's kick it up a notch.
When you choose a Boss's Day Kudoboard, here's what you can do with it:
Write thank you notes
Add photos and funny GIFs
Submit videos of employees sharing their memories of the boss
Add customer appreciation quotes
Display it as a slideshow during a team meeting or lunch
It's absolutely perfect for remote teams who couldn't pass around a Happy Boss's Day card, anyway, but a Boss's Day Kudoboard has just as many benefits for in-person employee teams.
4. Send Flowers
Every floral shop in the country will have a Boss's Day arrangement. It's a very traditional but thoughtful option for your boss, especially if you're not sure if any of the other ideas on this list could work for you. A beautiful flower arrangement or a fun plant can work well for almost any boss and almost any circumstance. Plus, it's easy to crowdfund with your coworkers.
5. Do Something Together
Does your boss LOVE pickleball? Or movies? Or perhaps, like Michael Scott, ice skating? Do it together! Organize a team event in honor of your boss, doing something they love. You might even be able to tap into an employee teambuilding budget or get off work early to go do something fun.
6. Have an Awards Ceremony
I have to admit that I think this is the cutest and most memorable option. I also like that it has strong The Office vibes. The idea is that as a team you come up with one (or more) award that you would like to present to your boss. It can be silly, like Pam's Whitest Tennis Shoes award, or more sincere, acknowledging a work-related strength.
You can make a fake pennant or medal, or go get a trophy or mug made. Then you gather the team and present your boss with their award. If your team is remote, simply design and send the award in advance and have your boss open it on a team Zoom.
7. Decorate Their Office
This is a classic move that's been done since the 80s. The night before, or while they're on their lunch break, decorate your boss's office for a festive surprise. Add some balloons and confetti, or perhaps go for the silly toilet paper prank—as long as you stick around to clean it up after (or else they won't have a happy Boss Day).
When I was on a team, we once honored our boss by making a Zoom background that featured an inside joke. It was a funny, festive, and totally free way to show some love even when we weren't together.
Totally Boss
This year, Boss's Day falls on a Sunday, so we'll be planning to celebrate with you on Monday, October 17th. Today is the perfect day to start planning, together with your team, to make Boss's Day special and memorable for your fearless leader.