9 Fresh Ways to Use a Group Card
In the last few years, we've learned the importance of connecting with others even when we can't physically get together. A group card is the perfect way to unite a team, family, or collection of people with a shared purpose. They're common for a birthday, retirement, or new baby, but how else could you unite people with a group card?
At Kudoboard, we see some inspiring and interesting uses of group greeting cards that go beyond the expected birthday card. Here are a handful of unique ways to use a group card to connect and engage your people, whether you're a remote work team, enjoying a return to the office, or figuring out a hybrid work balance.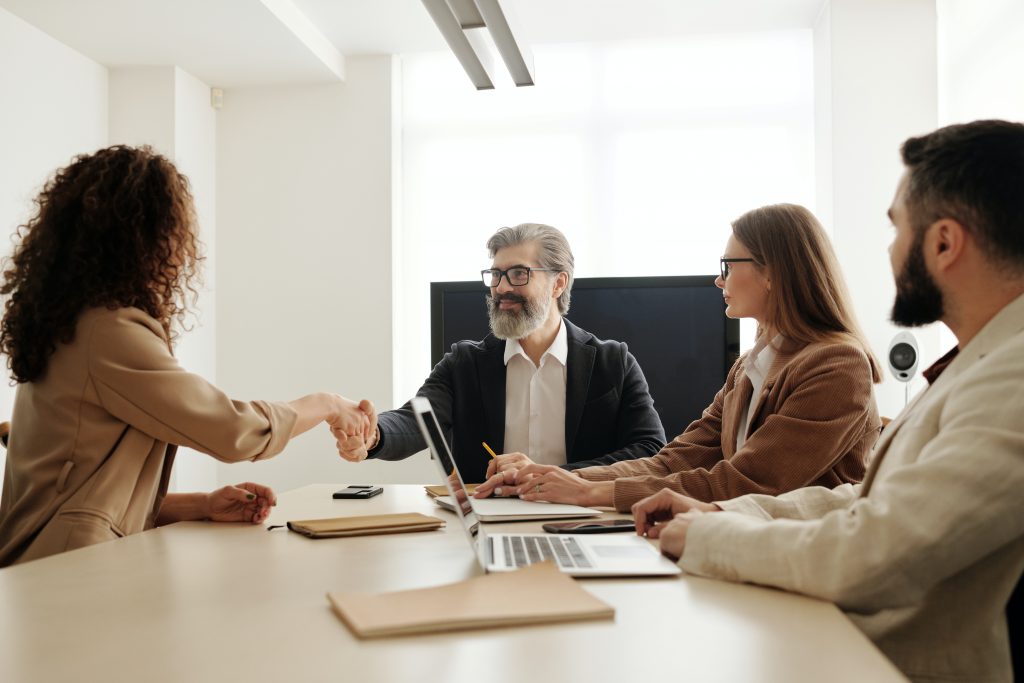 1. Group Welcome Card
We know you can send a goodbye, farewell, or group leaving card, but what if you welcomed a new team member or neighbor with a group welcome card? Opening up their fresh new email account to find an online group card from their brand new team is a fantastic way to join an organization.
2. Celebrating Life Events
In my opinion, we should be celebrating people way more than once a year. Beyond their birthdays, we can be acknowledging the important life events we all experience. New baby? Check. Wedding? Check. Bought a new house? Check. New girlfriend? Long overdue breakup? Ran a marathon? Published a book or article? Got a promotion? Completed a big project? There are so many simple but meaningful day-to-day events that we can use to connect with one another.
3. Sharing Sympathy
Showing up for someone when they're going through a difficult time is so impactful. It doesn't matter if you don't know what to say—simply showing you care will mean the world to them. A group sympathy card when someone is experiencing a loss is thoughtful and can provide them strength and support when it's most needed. It's not just for funerals—a sympathy card can also be useful when someone gets a hard diagnosis or experiences a material loss.
4. Group Appreciation
We LOVE to see appreciation ecards. Some of the best appreciation group cards we've seen have been for teachers or coaches at the end of a memorable season. A thank you card for another team (like the overnight crew), for your boss, or for an individual who went above and beyond is a great way to gather people in gratitude.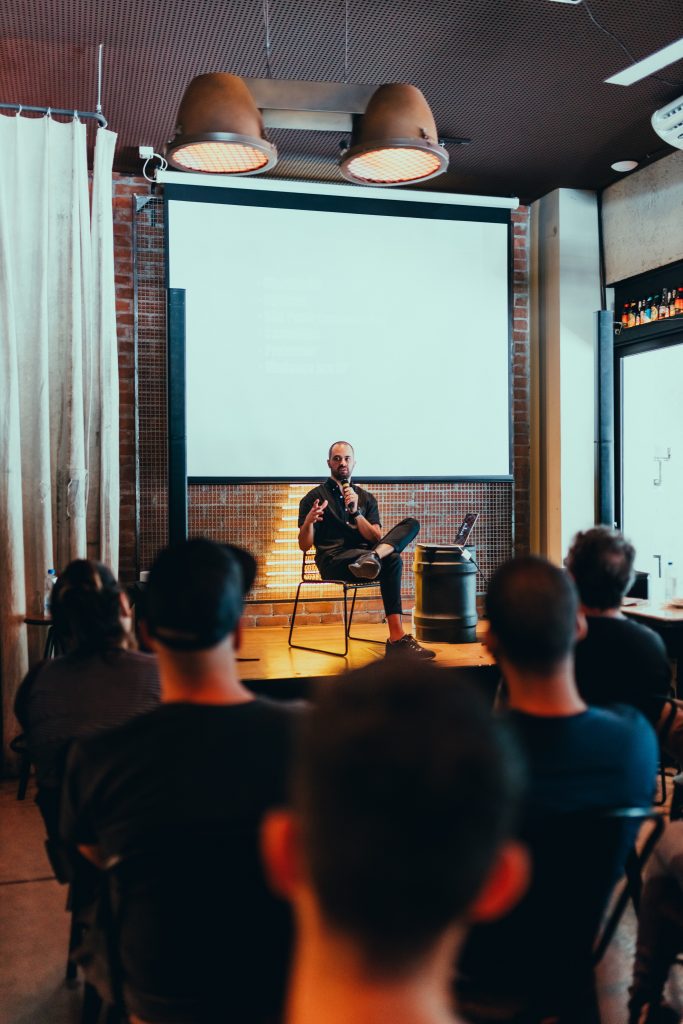 5. Special Events
A group card or Kudoboard can be especially useful for an event website. Universities and schools use them for graduation well-wishes. Nonprofit organizations use them to share inspiring stories and photos. Businesses use them to share takeaways from a conference or project. We even saw a great one of "What You Did Over the Summer" posts that included vacations, home renovations, sports, and family reunion memories.
6. Seasonal Group Cards
Look to the seasons and holidays for ways you can gather your group with a Kudoboard. Virtual group cards are perfect for a remote Halloween Costume Contest where everyone uploads a photo of their costume and submits votes for the best ones. A Christmas Card group board can display uploads of every employee's traditional family Christmas card. Thanksgiving can call for a gratitude board where each individual writes something they're thankful for, and you can create a BBQ recipe board for inspiration before Independence Day.
7. Extended Family Cards
All your grandma really wants is to hear from her kids and grandkids. It's science. What if your entire family was able to collaborate on a virtual group card to share photos, GIFs, videos, and messages? Use it in place of a family reunion when travel isn't possible (boo, COVID), or as a cheap Christmas card alternative where the whole family can post photos and updates from the past year.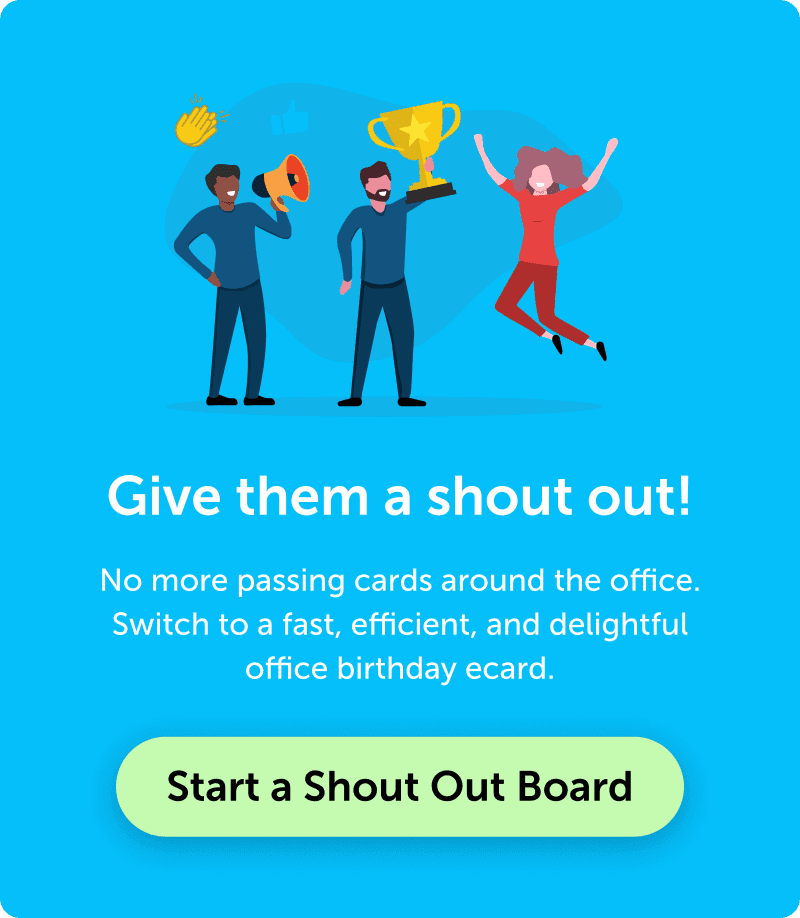 8. Shoutouts
A group shoutout board is a great way to stimulate appreciation and recognition in your workplace. Create a gratitude Kudoboard and ask your employees to give a shoutout to someone who is doing exemplary work. It starts a chain of gratitude, and everyone can learn more about what other employees are doing well.
9. Pet Central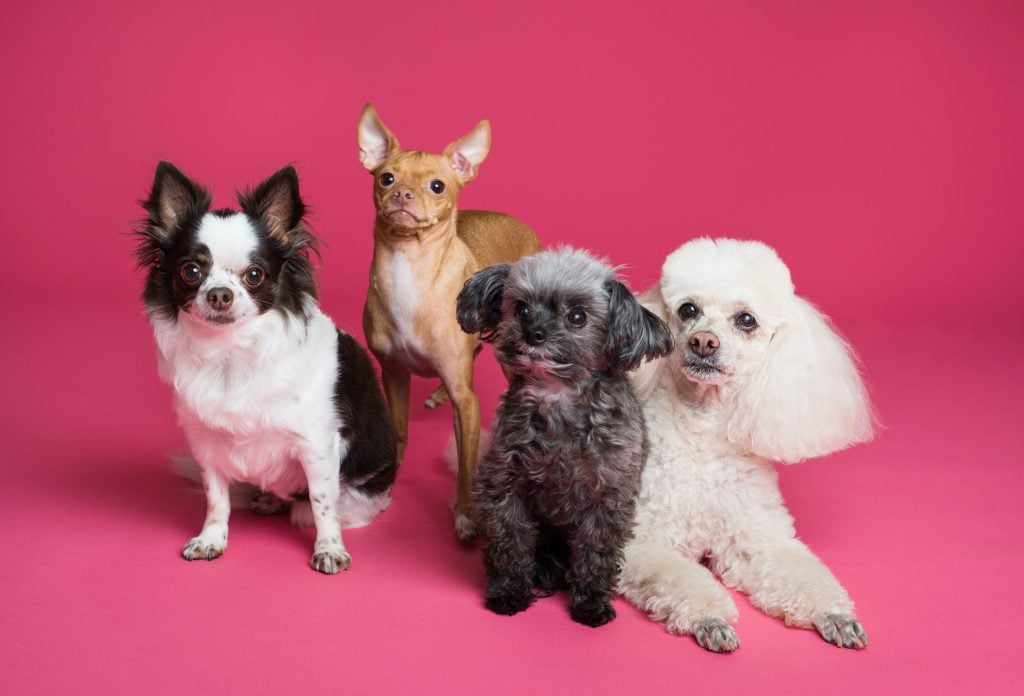 Everyone loves a Good Boy! A group card can actually be the perfect way to share and love one another's pets. You may not know Dan from Accounting, but if you create a group pet card you'll soon see that he has the world's cutest Corgi (and watch the video of him rolling over 100x!). Tell me that doesn't sound like the best possible way to unite and engage your employees.
Intentional Team Building
Connection takes work—especially if your group is remote or scattered geographically. But with intentional practices of recognition and appreciation, you can build a strong, connected team regardless of location. Kudoboard is here to help you connect, appreciate, share, and enjoy with the people that matter most.