19 Ways to Retain Employees
It may seem hard to hold on to employees in today's world. To keep those outstanding workers at your place of business, you may need to change your company incentives and think outside of the box to create a work environment that your employees want to be a part of. To avoid employee turnover, your company needs to develop some great retention strategies.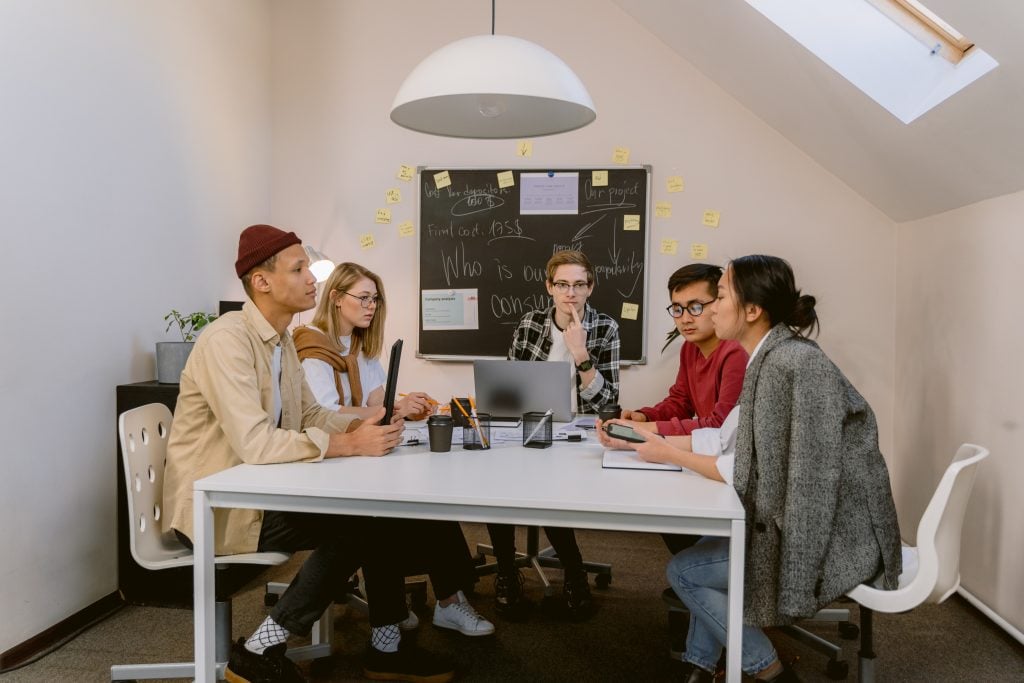 What is Employee Retention?
The short answer is to keep your workers employed at your organization and not have turnover. Employee turnover can be detrimental to a company's morale. You do not want to lose hardworking employees that understand how your company operates.
The Great Resignation in 2021 was a wake up call for a lot of employers to practice better retention strategies in their business. Making your workplace the best option can be easy if you take the time to put some incentives and positive changes in place.
Some ways to promote retention can be significant, but some can be slight changes that you can put in place quickly. Implementing a change to help keep the morale of your staff up will make a huge impact on your company. Check out these excellent employee retention strategies!

1. Training and Orientation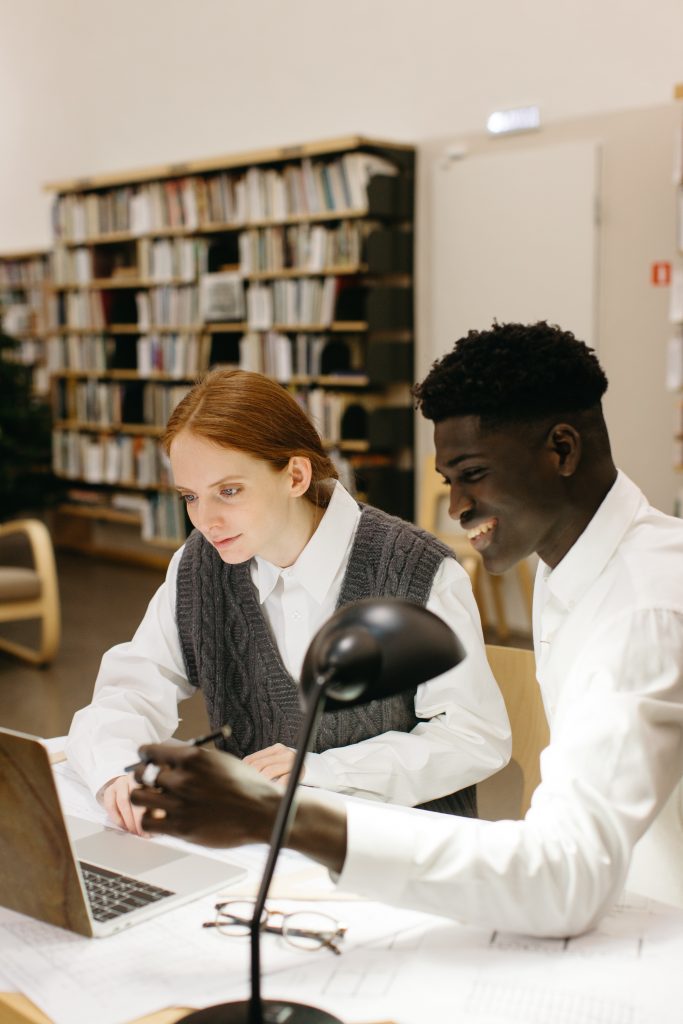 When a new employee joins your team, their first impression will be the way they are trained and onboarded. To give the best employee orientation to your company, try to do a few of the following:
Meet with them on the first day
Give them a group welcome card
Be sure that they have all of the equipment they need on the first day
Show them around the office or facility
Introduce them to the other employees
Assign a coworker as their mentor
Take them out for lunch on their first day
Check in with them at the end of the day
Giving your employee a great first day and extra support in the first several weeks of their new career will set the groundwork for a great future.
2. Compensation
What an employee is being paid matters. It is a competitive job market, and you need to be sure that you are paying your employees what they are worth. Compensation reflects an employee's talent and is one of the most important factors when it comes to an employee's decision to join your company or not. Be sure to evaluate their pay regularly and give raises. If you have a valuable employee who will leave for a higher paying job, consider matching their new offer or even go above it. Keeping a valuable employee is worth paying them more.
3. Paid Time Off
Expecting your employees to work around the clock will only equal employee burnout. Ensuring that you give your staff paid time off for sick leave and vacation will make your company look more desirable to prospective and current employees. Encourage your employees to take time off and go on vacation. It will help keep them engaged and happy in the workplace.
A great added benefit would be parental leave. Maternity leave is the norm in most companies, but offering parental leave for the father will help in employee retention.
4. Perks

What types of perks do you offer your staff? Do you give them a stipend for a home cleaner? Do you have a monthly exercise budget that your employees can use to better their health? You can offer many small things to your staff that will keep them happy. Allowing them a monthly continuing education budget will greatly benefit them and you. If they are working remotely, cover their internet bill each month. If they are in the office, supply daily snacks or lunches. Small perks will add up and support engagement in your office.
5. In-Office Meditation or Exercise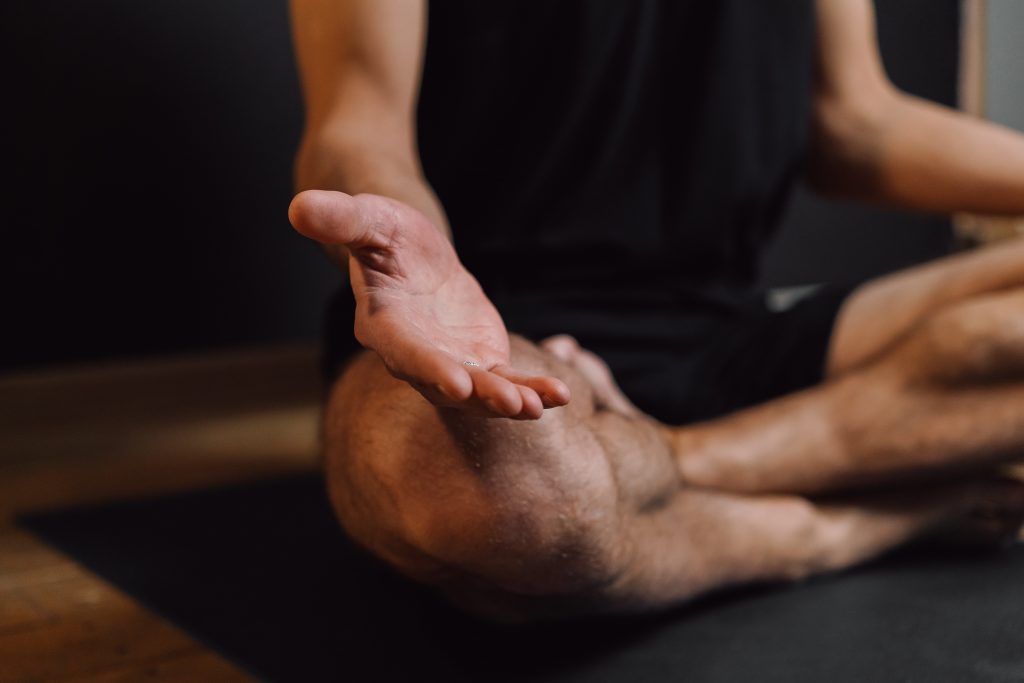 Breaking up the workday with exercise or meditation can help keep your employees focused and happy. Consider signing up for an online meditation program where your employees can take a break and clear their heads before getting back to work.The company will benefit from this, but it will also promote a great employee experience and help with retention.
6. Regular Feedback
Meet with your employees regularly and give them feedback on their job performance. A great employee retention strategy is to thank them for their work, guide them in how to make better decisions, and let your employees know that you are grateful that they are a part of your company. Make the meeting a casual and good experience. Each subsequent encounter will be something that your employee looks forward to. Regular feedback is a must if your company culture consists of growth.
7. Training
An effective employee retention strategy is to offer regular training. Ask them if you are unsure what areas your employees would like to receive extra training in. Depending on the type of company you are running, there are various topics to choose from. You can offer training on new software or even the best customer service practices. Make these pieces of training a regular thing (i.e., monthly or bi-monthly). Be sure to attend the training; it is an added bonus for them to see their manager learning alongside them and keep their skills sharpened. Not only will you benefit from your staff learning new skills, but it will help give them a break from the workday and support professional development.
8. Rewards and Recognition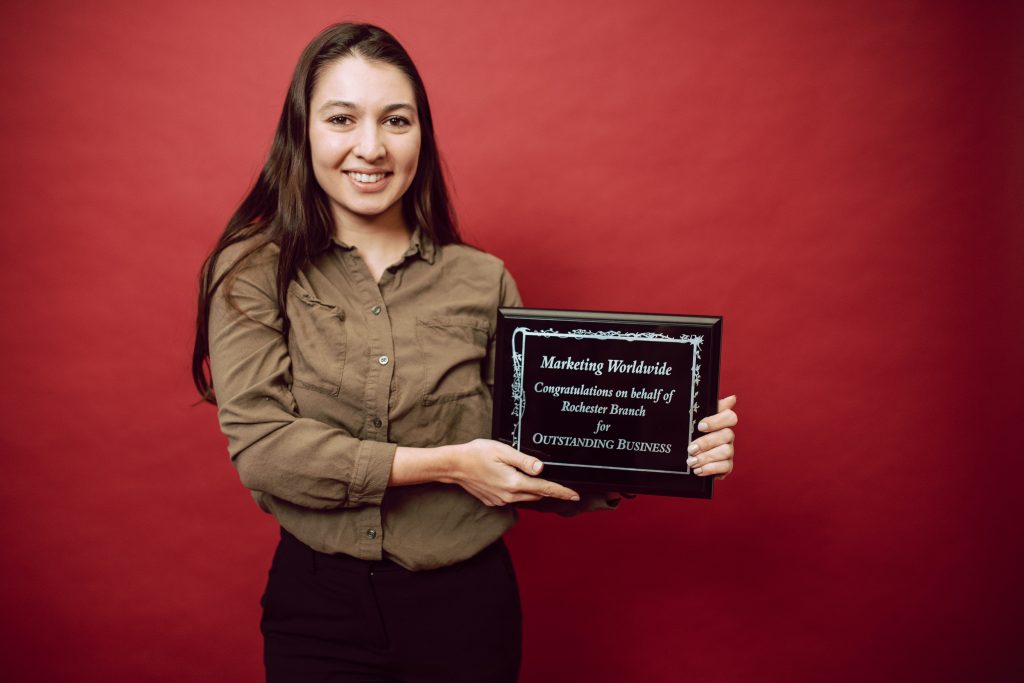 Rewards and recognition are great retention strategies. Giving your employees something to strive towards and recognizing them in front of their peers is a great way to praise their talent and show them that they are appreciated. If your company hosts a yearly retreat or conference, then take the time to give employee shout outs during the event. Find a type of incentive to reward your employees with as well. Incentives can be monetary, more time off, a paid vacation, a gift card – there are many ways to say thank you.
9. Flexibility
Work-life balance is so crucial in today's world. If you can offer your employees a chance to work remotely or even do a hybrid work schedule to support their needs, then do it. You may have employees that have young children at home, and it would benefit them to be home during some work hours. Working remotely has become the norm in today's society. If your worker is given that option, then you may be able to retain them as an employee for longer. Offering flexibility by letting them know doctor appointments and meetings with their child's teacher are ok will ensure you have happy employees. Be flexible.
10. Teamwork
Be sure to promote teamwork. Having a solidified company where they can work together and bounce ideas off one another will only help your success. Ensuring that your employees can depend on each other and form relationships will help company morale. Try doing different types of team-building activities. Whether your team is remote or working onsite, you can promote teamwork and help them stay connected.
11. Acknowledge Life Events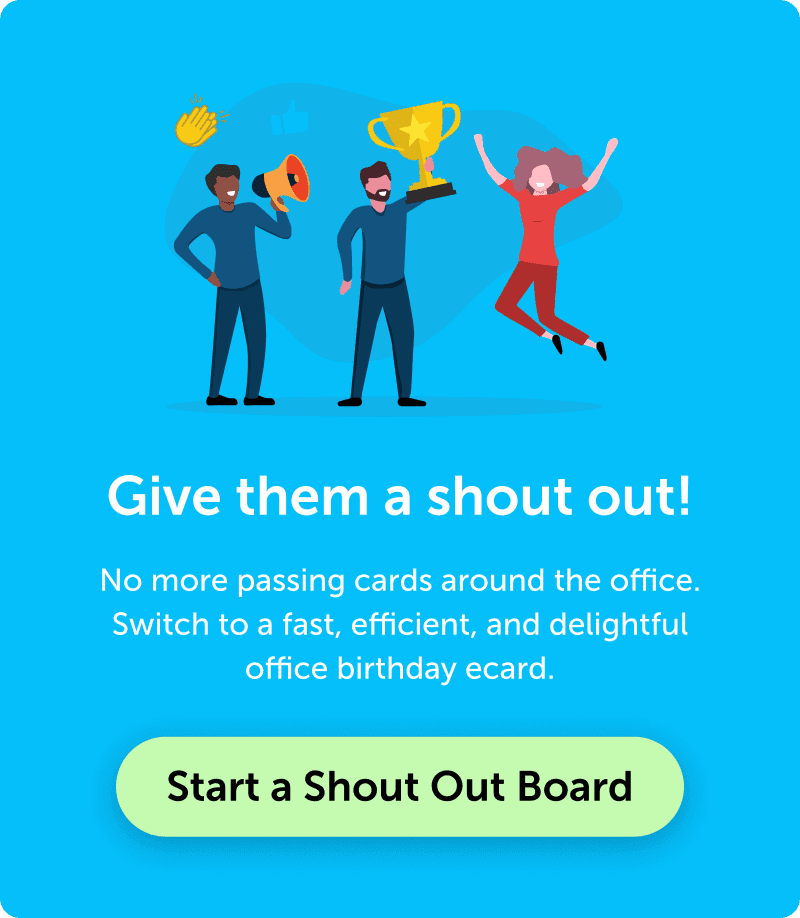 What better way to show an employee that you know them, that you care about them, and that you appreciate them than celebrating their personal milestones? Celebrate their birthdays, the birth of a child, their wedding, the anniversary of their hire date, or any other personal life event that may be happening. Celebrating milestones is an excellent way to show your employees' gratitude. There are many different ways to celebrate in the workplace to help them feel appreciated. You can:
Throw them a party or a shower
Get them a cake
Order in lunch
A great way to celebrate with them and involve their coworkers is by creating a Kudoboard. If it is their birthday, you have each team member log on and write them a message, upload a photo, or create a video and add that to the board. It is a great way to let them know that you care about them and appreciate them.
12. Work Environment
The environment will play a factor in employee experience. Creating a great atmosphere to work in will set up your company for success. As an owner or manager of a company, you can ensure that your staff has the best equipment that they need to do their best work; this can be done for those in the office or at home. If your team is currently working on-site, be sure to give them a comfortable workspace in a great location. If the office is clean, your employees are given their own space and are located in a good area, your staff will enjoy coming to work.
13. Ownership in the Company
Offering your employees ownership of shares in the company can be a great way to keep retention. If an employee knows that they can earn money from the company's success, they will work harder and want to stay around to benefit from that. Owning stock in their company will create a sense of pride that they are receiving their salary and have a vested interest in how the company succeeds.
14. Volunteer Opportunities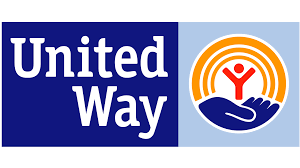 Giving back is a great way to instill pride in your employees. Find different charities or organizations that you can work with and volunteer your time as a company. Take a day off as a company to perform various volunteer opportunities together. You can also give your employees paid time off for them to volunteer at an organization of their choice. You will notice that engagement will be higher after your team has had the opportunity to give back to their community. If you would like to provide a list of volunteer opportunities in your area, contact your local United Way.
15. Reduced Workdays
The idea of working a 9 to 5 job, five days a week, is archaic. Give your employees the option of working fewer hours or even shortening the workweek to 4 days. Great employees can get the work done in a shorter period of time and do not necessarily need to be working 40 hours a week. Changing the norm of set work hours will help with the employee experience. You will have more excellent retention in your workplace.
16. Offer a Student Loan Payoff Program
Many employees who have recently finished college or a trade school pay off their student loans. A great incentive is to offer a program where your company will help pay off those loans. You will give your employees peace of mind and help retain them if they know that working for your company means they can get out of student loan debt faster. This will be a great employee benefit that will make you competitive compared to other companies that prospective hires are interviewing with.
17. Retirement Options
Retirement options are a big deal when it comes to retention. You want to ensure that you give your employees every opportunity you can to help them build and save for retirement. If you are not offering a 401K, look into that and make it an option. If you provide a 401K, match a certain percentage that the employee is contributing each month. If you are a small business and are unsure how to start offering retirement options, speak with your account or check out Equitable for more guidance. Give your employees every opportunity to look toward the future when working in your company.
18. Encourage Creativity
If you want higher employee retention, then you need to let your employees do what they were hired to do and do their best at it. Let your coworkers be creative in their work. Giving an employee the freedom to think outside of the box will help them feel that their ideas matter and that they care about those ideas. You may find that some of your employees' opinions are genius and things you wouldn't have been able to come up with on your own. When those ideas and creativity pay off, reward them! Saying thank you goes a long way.
19. Open Communication
It is common to meet with your employees and provide them feedback about their performance, but do you do that for yourself? Some great ways to offer open communication are:
Change the narrative and let your employees tell you how you, as the owner or manager, can improve in your role or in the workplace.
Give your workers an open line of communication and let them know that it is ok to come to you with complaints or suggestions.
If your company has a human resource department, let them know they can always talk to them as well.
Exit Interview
Now that you have these great ideas to retain your current employees, start implementing them. Give yourself monthly or quarterly reminders to check in on your retention strategies and see what is working and where you can improve. Be sure to ask your employees regularly what improvements they would like to see. Do what it takes to keep the hard-working and outstanding employees happy. You will see a rise in your employee retention rate if you take the time to ensure that your work environment is the place they want to be.
Build a Better Company
Now that you have all of these great ideas to retain your current employees, start implementing them. Give yourself monthly or quarterly reminders to check in on your retention strategies and see what is working and where you can improve. Be sure to ask your employees on a regular basis what improvements they would like to see. Do what it takes to keep the hard working and amazing employees happy. You will see a rise in your employee retention rate if you take the time to ensure that your work environment is the place they want to be.