Birthday eCard For Family Member Living Abroad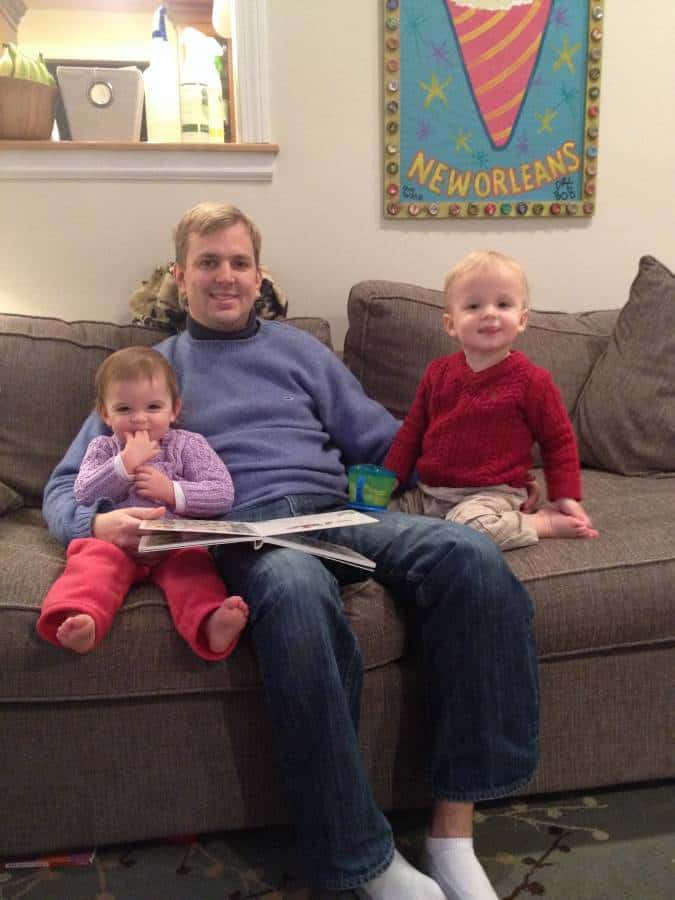 Adrienne and Andrew Greenwalt recently moved from the US to France. Being thousands of miles away from their families, Adrienne needed an easy way to get everyone to contribute to a card for Andrew's birthday. Kudoboard provided the solution: a free and easy way to send Andrew an unforgettable birthday eCard. See it HERE!
Adrienne wanted something that was, in her words, "much more personal than a Facebook wallpost." Kudoboard allowed Adrienne and the family to "contribute in a personal way, where they otherwise probably wouldn't have done anything beyond the generic Facebook message."
Adrienne recognized that "these days we rarely send actual letters or birthday cards in the mail." Adrienne used Kudoboard as a birthday eCard because she wanted the 'actual card' feel, without the hassle. When Andrew received his Kudoboard, "he was surprised and so pleased to hear from so many close family and friends!"
Here are some quotes from the board:
"Andrew – happy birthday! Hope you've found many opportunities to show the folks in France what a real French (Quarter) second line looks like. Come visit soon in NOLA! -Aaron"
"It's been such a joy to watch you grow into the man you are today. We are so proud of you and love you very much. Enjoy your day and celebrate with your beautiful family! We love you. Mom and Dad"
"Happy Birthday Andrew!! We had so much fun seeing you all a couple weeks ago, so glad the five of you are having such a great time in France. We were also seriously impressed with your minivan maneuvering skills in the tiny streets of Toulouse! All the best for an awesome birthday celebration!!!!"
It is clear that the group eCard was a hit!
From all of us at Kudoboard, thanks for sharing your eCard with us!
How To Create A Group Birthday eCard
Are you wondering how to create an awesome birthday e-card for someone in your family? An eCard is a perfect way to celebrate a family member's birthday, especially if they are living abroad. Here are some great tips on how to make an e-card that your family member will love.
To ensure your virtual birthday card will get to the recipient on time make sure you start early! Virtual cards are convenient, but that doesn't mean they happen overnight. If you are having family members contribute, get everyone involved a few weeks before the person's birthday. Starting early also means thinking about who you want to contribute.
A birthday Kudoboard is easy to start by clicking "Create Kudoboard" here. You can name the card, choose a background, and set your font choices.
Some of the fun with virtual birthday cards is the ability to add media easily. Simply add photos, gifs, videos, and text to make the card special and individualized. Remember, virtual cards allow you to be creative and have fun! Think of the recipient and add inside jokes, fun memories, and memorable birthday wishes.