30 Awesome Last Minute Christmas Gifts
Have you ever found yourself in the hustle and bustle of the holidays, only to realize that Christmas is right around the corner and with all the other distractions, you forgot to buy someone a gift? I personally have been in that situation before, even more than once, and it is stressful. The number of shopping days until Christmas is counting down. If you have forgotten a gift, or just need more gift ideas for the people you love, read on to see 30 awesome last-minute Christmas gifts for anyone in your family. The best part? They won't even know it was last minute and you'll look awesome for finding the perfect gift on Christmas morning.
Why is a Kudoboard a great way to say Merry Christmas? 🎁 It's a thoughtful and heartfelt way to spread holiday cheer!
Learn more about our Christmas cards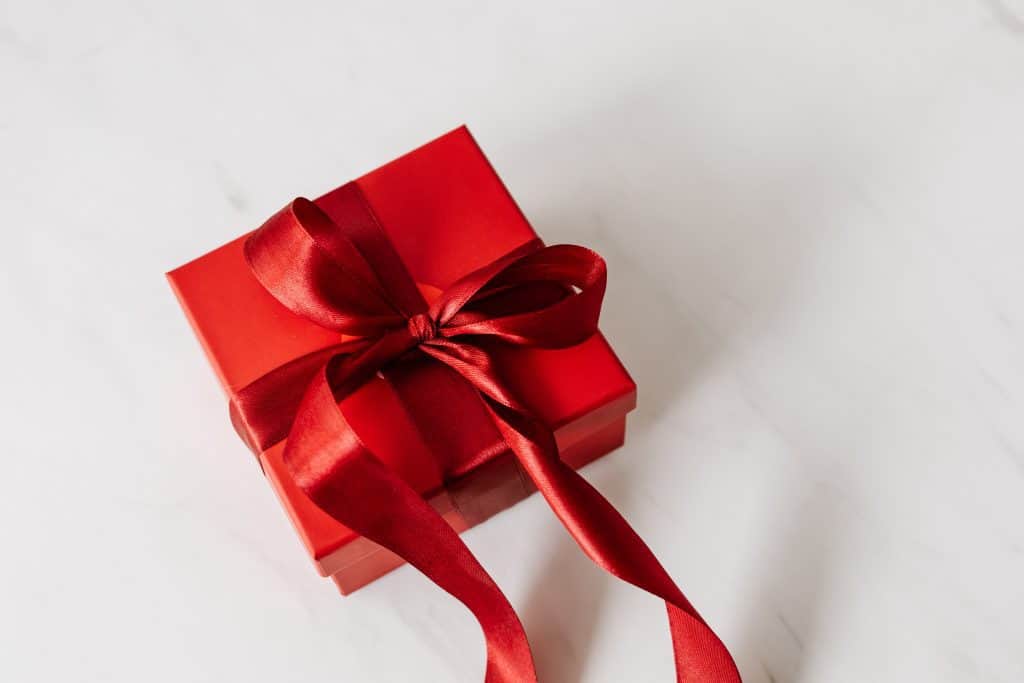 5 Amazing Last-Minute Christmas Gifts Mom Will Enjoy
Moms are generally the hardest to shop for because they seem to have everything! If you struggle to shop for your mom, or just need extra gift ideas, here are a few that are either on amazon or you can pick up at a retail store close to you.
You can't go wrong with a classic Kindle e-reader. They are lightweight, small, have a great amount of storage, and don't strain the eyes like most tablets If your mom loves to read, this is the perfect gift. The size makes it easy to fit in her purse, and she can easily switch between books whenever she feels like it. With amazon prime, it will get there fast and she won't even know it was last minute.
If you need a more functional Christmas gift idea for mom, we got this for my mother-in-law and she LOVES it. The larger the family, and especially the more little kids there are, the more useful it is. It is so much easier to just push the button on the Bluetooth remote and snap a lot of pictures, instead of setting the timer and hoping to get a good one while kids and adults alike get impatient. It fits any smartphone and is super easy to use.
If your mom has grandkids, she will love a "grandma" frame that has an updated picture of her grandkids. This is the perfect, thoughtful (and affordable) present for any mother. If she doesn't have grandkids, you can put a new picture of you and your siblings (or recreate an old picture that will for sure make her smile). This is a fun and thoughtful last-minute gift.
A Gift Card to a Favorite Restaurant
A gift card and a sweet note for your parents to get out and go on a date. With a personalized note and thinking of their favorite restaurant, this will be an extra thoughtful Christmas gift idea both your parents will love.
My mom, and I know many other moms, love to relax in the bath. Our favorite bubble bath is Dr. Teal's. It is affordable and extra sudsy. Pair it with some bath bombs and cozy socks or slippers, and you're good to go. This is a great gift because you can buy this at Walgreens or online.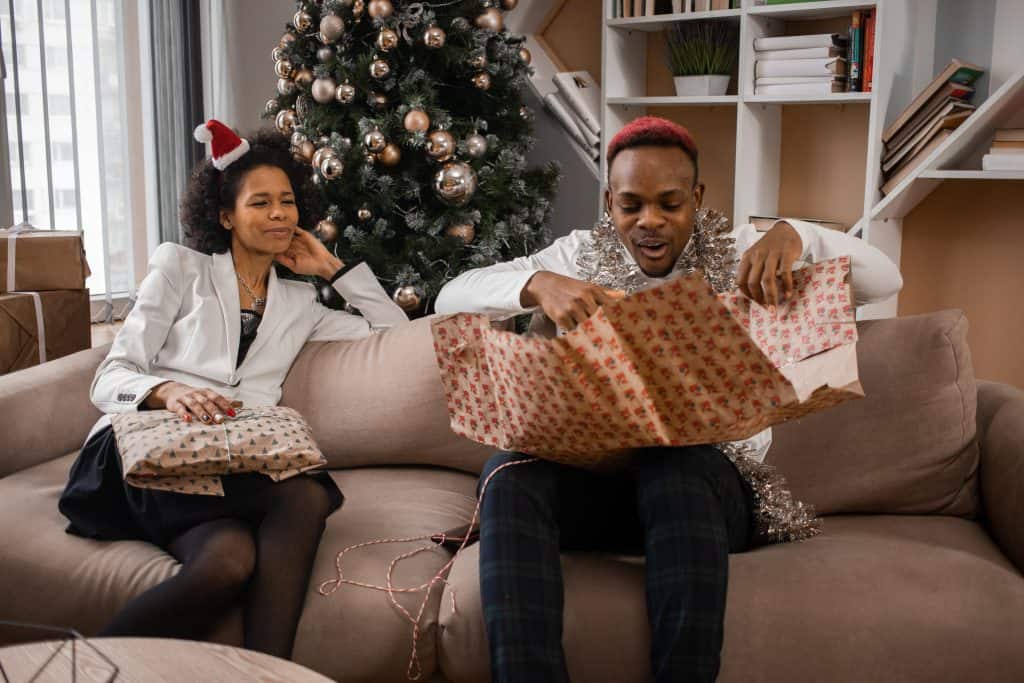 5 Gifts Any Dad Will Think Are Awesome
I don't know if your dad does this, but my dad has a history of buying things that he has on his list before anyone else can, just because he wants to use it right then. Hopefully, with the list below, you can find something that your dad will love and that he hasn't already bought for himself. Dads typically like more useful gifts, below are several options for useful gifts that your dad will love.
Before we found Duluth Trading Company, my husband ripped so many of his pants. It was ridiculous and honestly, I was annoyed at mending them all the time. Finally, we went shopping at Duluth and I haven't had to mend a pair yet. This is the perfect gift for any dad or husband because Duluth's clothes are heavy-duty but also comfortable. My husband has work slacks, shorts, jeans, and shorts from Duluth and they are top-quality. You can either get an e-gift card, or a physical gift card.
Carhartt beanies are functional and stylish. I love how many color options there are, and you know they will be quality-made. They are the perfect, manly accessory for winter.
This nifty tool is perfect for dads who love working in the garage. It has an LED light that is bright and a magnet to help them find and pick up small nails and screws. Save dad the frustration of trying to find what he needs, and get him this tool.
This is such a convenient and useful gift. Craftsman makes quality tools and this screwdriver is perfect for dads who need multiple bits for projects. Instead of having multiple screwdrivers, he can just have one and change out the bit. It's large selection of bits should work with whatever his project demands.
This is the perfect gift for any golfer. You can use this gift card at over 5000 courses nationwide. Simply buy the gift card online and your dad can use it at his favorite course.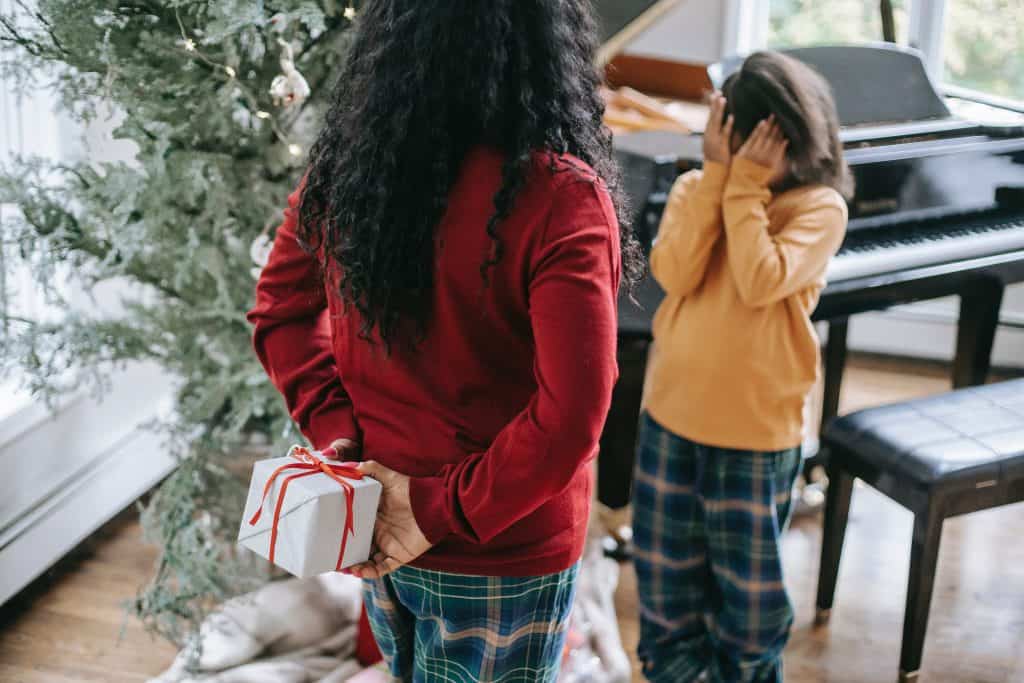 5 Christmas Gift Ideas for your Sister
Sisters can be tricky to shop for sometimes, below are a few gift ideas that any sister will love.
A Fun Game
Whether you get Throw Throw Burrito, Taco Cat Goat Cheese Pizza Card Game, or whatever other new game is popular, games are a unique and enjoyable gift. My in-laws love to play games and it is so fun to gather everyone and play something instead of sitting and watching a movie. Bonus points if it is one that you used to play together as children
My Sister-in-law loves these shower steamers. They are great for relaxing and easy to use, and perfect for those hard days where you just want to take a hot shower and relax, and have a spa experience from the comfort of your own home.
I LOVE my air fryer. I use it weekly, and I use it for so many things. You can use it for meat, chicken, vegetables, homemade french fries, tator tots, fish, and so much more. Air fryers just make everything better.
I am always looking for a pair of cute but comfortable joggers that I can wear inside but also not feel underdressed if I go out in them. The CRZ yoga brand on amazon has a lot of reviews and a lot of cute athletic and comfy options.
These water bottles are really cute and there are a lot of different styles to choose from. Not only are they a perfect size at 32 oz, but these water bottles are also insulated so water will stay cold all day.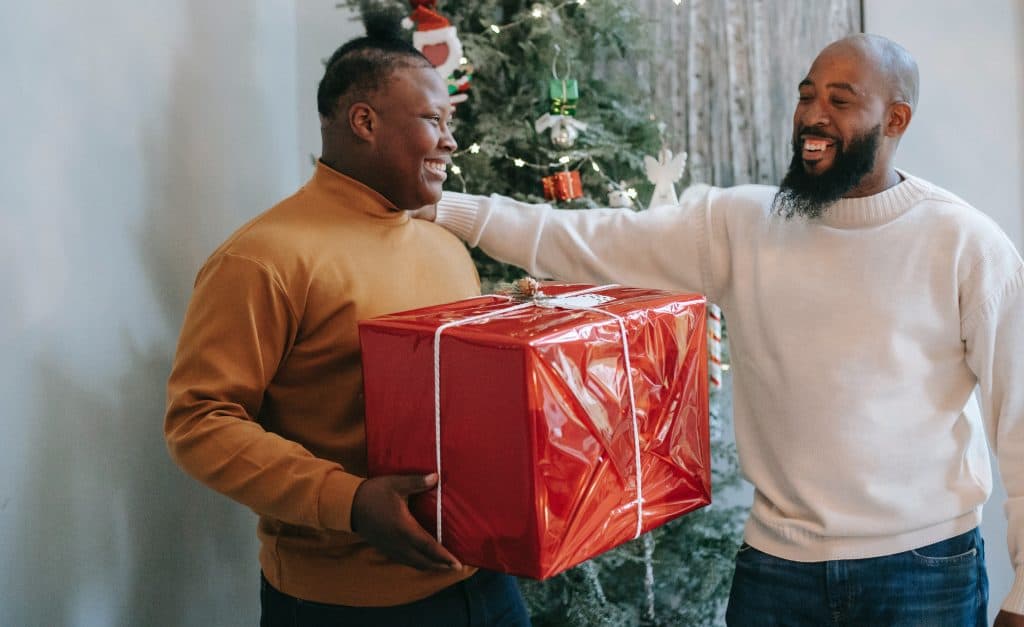 5 Last-Minute Christmas Gifts Your Brother Will Love
My brother can be so hard to shop for. I never know what to get him because he is really picky with clothes and mostly just wants cash. If your brother is similar, or you just need a last-minute gift, here are a few gift ideas that your brother will think are awesome.
If the person you're buying for lives near cinemark theaters, the Cinemark movie club is an awesome gift. You get a free movie ticket every month, plus a percentage off of an extra ticket. This is perfect for any movie fan.
Who doesn't love fun socks? Sockologie has a variety of different socks, whether you are looking for pop culture, seasons, animals, or pretty much anything you can think of, sockologie has it. They also offer 10% off for new customers, so you're saving money and getting a cool gift.
Every guy needs a good pocket knife. My brother-in-law and husband never leave the house without their pocket knives, and they are so convenient to have on hand. This Smith & Wesson pocket knife is priced well and is a great brand.
Does your brother love to play video games with their friends? They will appreciate some new gaming headphones. These are noise canceling and compatible with any gaming system.
If your brother is more outdoorsy and a survivalist type, this life straw is a cool and useful addition to his camping gear or 72-hour kit. Life straws are cool because they are a compact water filtration system. With 12 different sizes of life straw products to choose from, you are guaranteed to find something your brother will find very useful.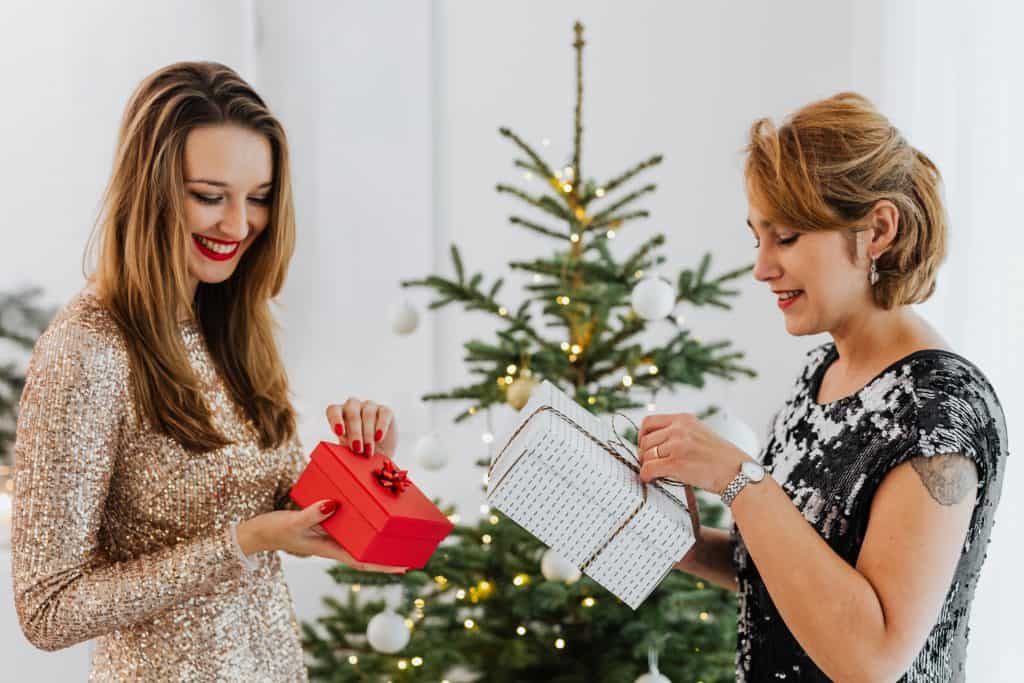 5 Thoughtful Gifts Your Grandparents Will Appreciate
Grandparents are wonderful, but they also seem to have everything or say "Oh honey, you don't need to get me anything!" If you struggle to know what to get your grandparents, the gifts below will guarantee to make you the favorite grandchild on Christmas day.
Both of my parents have a wifi photo frame, as well as my grandparents. They LOVE how their kids can easily connect to the frame and easily send pictures. This is great for grandparents who aren't super tech-savvy (or even ones who are) because you just watch the photos come in, without doing anything else. The frame will rotate the pictures for you. It is so fun to see a new picture from loved ones come in and be able to have one frame to showcase multiple pictures. This frame is from amazon, but there are a lot of different options (like the skylight frame, which is a little pricier).
A handheld vacuum is a wonderful gift for anyone, but grandparents will especially love the ease and convenience of using one to clean up quick messes. Sometimes it is not as convenient to pull out the vacuum for a small mess, and handheld vacuums are much lighter and easier to use.
Puzzles are fun for any age, and it is nice to be able to sit and relax while still doing something that feels productive. I like Dowdle puzzles because they are of good quality, and they have a lot of options.
There are many DNA testing kits and they are a cool way for grandparents to find out more about their genealogy and share that knowledge with their children. Aside from informing people about where their ancestors are from, they can also reveal health information.
These slippers are perfect for grandparents because they are non-slip, very comfortable, and warm. When in doubt, slippers are also a good gift because usually people don't replace them very often and it's always nice to get a cozy gift.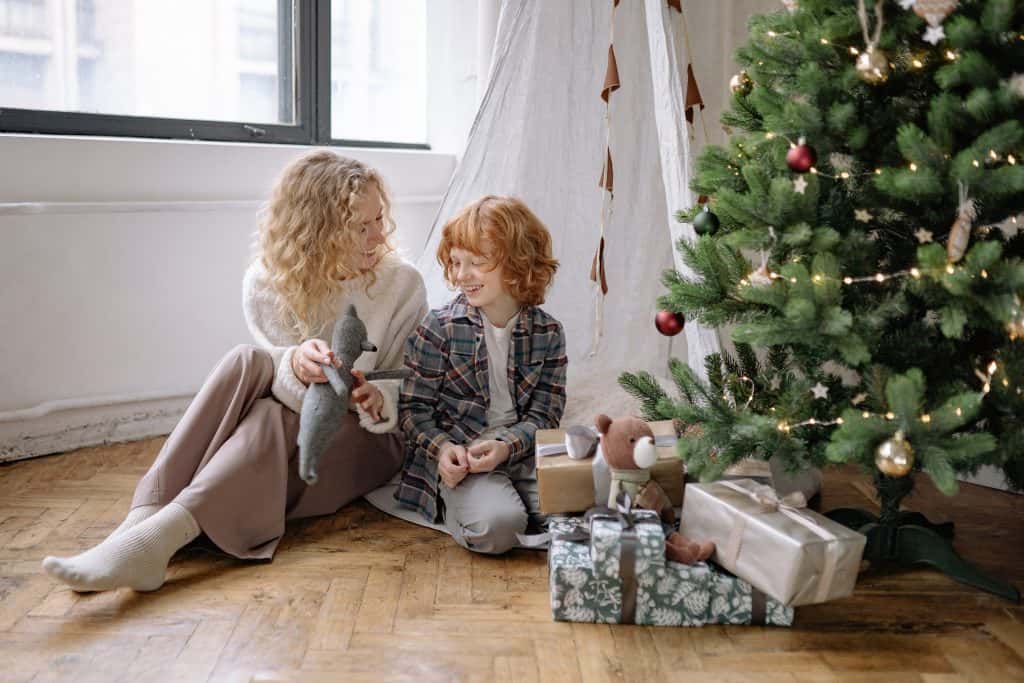 5 Gifts Kids (and Their Parents) Will Find Amazing
Shopping for kids can be tough, especially last minute. Below are 5 gifts that aren't annoying for parents, and the kids will love them too.
My 5 year old daughter and 2 year old son love these magnatiles. But don't fret if you have an older kid, i know plenty of older kids who also love building with this. Building toys are perfect because they can fit any age range and are very open ended toys.
One of my favorite things growing up was making forts. The best thing about this gift is you can make it a group sibling gift and save some money, plus you'll win major brownie points with the kids for finding such a cool gift.
I remember getting so excited when my teacher would pull out these blocks in elementary school. I found it so exciting to see how many different patterns i could make. These could also make a great sibling group gift.
This indoor hopscotch game looks so fun! For many kids, winter usually means being stuck inside. This indoor hopscotch game is great for many ages and fun to use inside to get their bodies moving. (If you are looking for a cheaper, but similar idea, check out this ring toss game).
If you are looking for a non-toy item that is still fun, this kid's camera is perfect. If you know a child who loves taking pictures, this camera will be perfect. We got one for my daughter's birthday and she loves going around taking pictures of her siblings, toys, and anything else she finds interesting.