Crush Your Office Party with These Secret Santa Gift Ideas
The Christmas season is here and it is time to celebrate! There are so many different ways to celebrate this holiday season. One of the ways your workplace may celebrate is by doing a secret Santa. The idea behind secret Santa is to get a coworker a present without he/her knowing who the present is from. You can make the gift personal or you can get a generic present for the recipient. Either way, it is a secret!
There are different ways to approach giving a present to your coworker. You can:
Spend within a certain dollar amount
Give a gag gift
Give a thoughtful present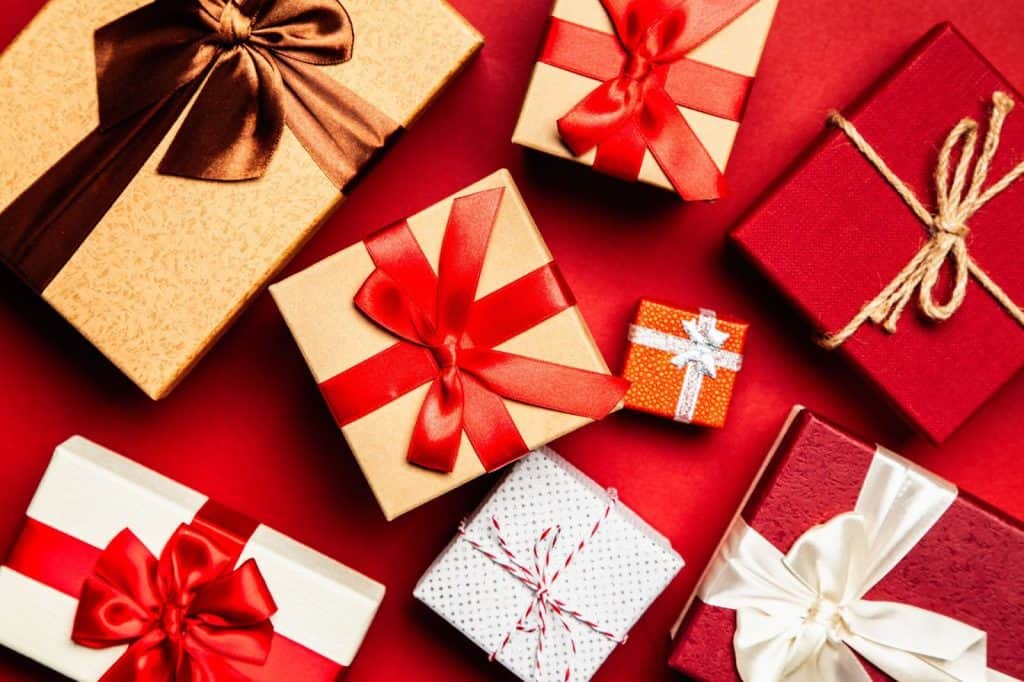 Gifts Under $20
Most offices that participate in secret Santa will set a dollar amount to the present. Setting a dollar amount will give all of your co-workers a guideline of what they should spend. There are so many different present ideas when it is under $20! If you are wanting to stick with a practical route you could give them a basket with some kitchen gadgets like an oven mitt, reusable straws, or coasters. However, if you want to get more specific and give them a great present, that is easy to do!
Secret Santa Gifts For Women
If you are assigned to a woman there are endless possibilities for presents. Some good secret Santa gifts may include:
Bath and body supplies are always a hit. If you find her favorite scent or stick to a classic you can get lotions, shower gel, and body spray.
Her favorite coffee
A great new tea with a new teacup or pot is an amazing present. There are so many different flavors to choose from so you can pick several and package it up with a beautiful pot or teacup she will be sure to use often,
Chocolate! Who doesn't love chocolate? There are many different stores out there that specialize in giving it as a gift. Whether you choose a box of assorted chocolates or even stick to her favorite kind she will be so excited when she opens it.
A scented candle. A candle is a great present because it lasts for so long and will fill their home with a sweet aroma every time they light it. Since it is around the holidays be sure to check out all of the holiday-themed scents this year!
A board game
Her favorite snacks
Lip balm
Wine
A great place to look for unique gifts is Etsy. There are so many items you can purchase that are aimed just towards special interests. Let's say your recipient loves cats. If you go to Etsy and type in "cat socks" you will find over 30,000 items to choose from! And as a bonus, they are almost all under $20! The perfect present for your cat-loving friend!
If you are stumped as to what tangible item to buy your coworker you could do a gift card. You can never go wrong with a gift card. The recipient of your present will be able to pick something that they really wanted, which is the best gift of all.
Secret Santa Gifts For Men
If you are given the name of a male coworker for your gift exchange and are not sure what to give him that is under $20, we have you covered! You could get him:
Items from his favorite sports team. If you have noticed a certain team that your recipient is always talking about or has paraphernalia in their office then you can find a great secret Santa gift with that information.
A basket of his favorite treats. Treats are sure to bring a smile to his face when they are some of his favorites. You can go to the store and pick out some things that you know he loves or even check out some more specialty treats.
Board or card games. There are some great games out there that will be within your budget. If the man you are buying for loves games then this is the perfect route to take for him.
Favorite coffee, tea, or hot chocolate with a coffee mug—a classic Christmas gift.
Wine. You do not need to spend a fortune for a good bottle of wine. If you are looking to get him an easy gift but something that he loves then a bottle of wine will be appreciated by him.
Desktop golf. If he loves golf then there is no better present than a desktop golf set. Perfectly priced and will supply an endless amount of entertainment.
Chocolate (who doesn't love good chocolate!)
A movie with popcorn
Perhaps your office friend loves music or playing music, there are so many different things you could get for that person. If you go to a music store the employees will be happy to help you with a gift idea or even a gift card for that instrument-loving person. Giving presents that align with someone's interests really shows how much you care.
Gag Gift
If your present is also supposed to be a white elephant gift or a gag gift you can have a lot of fun with this year's secret Santa gift exchange. There are so many different ideas out there that are funny but will also be well-received.
Some great gag gifts could be:
The best part of gag gifts is the reaction from other guests at the office party. People love to watch a recipient's reaction when they open a gag gift. If you know that the person you are purchasing the item for loves a good laugh then this is definitely the way to go.
Giving a present may seem intimidating but if you find out what direction you want to go in with your Christmas present you will find so many different possibilities. A great secret Santa gift only takes a small amount of effort on your part. Funny but still useful is always a great direction to head in. The perfect present is always hard to come by which is why a gag gift may be the best option for you.
Thoughtful Gifts
Thoughtful gifts are not just for loved ones. People LOVE when you pay attention to their hobbies, likes, or even wants and give those things to them. If you are the secret Santa to a coworker and you want to make sure it is the perfect Christmas present, then do some research and find out what they want.
Maybe your coworker really wants a Bluetooth speaker. You do not need to purchase the most expensive speaker, stay within budget and find an awesome speaker. It will feel like Christmas morning when they open your present and find something that they really wanted.
If you know certain types of ice cream, tea, or popcorn that they like then you can put together a bag of their favorites and give that to your co-worker as well. A thoughtful present does not have to be expensive or something grand, it just needs to be meaningful and to have some thought put into it.
Gift exchanges are supposed to be fun but also meaningful. There are many retail sites out there where you can purchase the perfect present for your coworker. Whether you decide to give socks or their favorite flavor of coffee, the idea is to have fun and get to know your coworker more.
Impress your friends and coworkers by getting awesome thoughtful presents. Christmas is all about spreading joy. A great way to spread joy can be by gift-giving. The present you pick does not have to be big. You could even give a bunch of different stocking stuffers and make your present even more fun.
Many different companies offer a gift guide if you need some extra help this year finding the perfect present. If you happen to be privy to wish lists for your office friends then you will have an easy time finding the perfect Christmas present. Using that wish list will help guide you to the best secret Santa presents. Thoughtful presents show how much you care and will set your present apart from others.
Conclusion
Whether you are doing a Yankee swap or just getting a secret gift for someone in your office you will crush your office party with these secret Santa gift ideas. There are so many different Santa gift ideas. With a little bit of effort, you will find the perfect present to give your coworker this holiday season.
Do not be intimidated when you have to shop for a present. Even if you are working on a budget, looking for a funny present, or want to be sentimental with your gift, it will be easy to shop for your work friends this Christmas. A candle, wine, socks, or hot sauce are some great gift ideas that your coworkers will love! The thought that goes into a present is always appreciated, so be sure to put a little extra into this year's gift!