Pottery Anniversary Gifts For Your Ninth Anniversary
Pottery is the traditional 9th anniversary gift and there are so many fantastic reasons why this beautiful natural element represents the 9th year of a marriage union. These ninth anniversary gift ideas will get you from thinking beyond that iconic pottery wheel scene in Ghost to practical, heartfelt, creative anniversary gift ideas. Whether you're gifting for your own spouse or a favorite couple in your life, these pottery gift ideas will hit it out of the park and win the day.
Celebrating life's special moments is what we're all about here at Kudoboard and wedding anniversaries (particularly anniversary cards) are some of our favorite types of celebrations.

Pottery: Imperfect Beauty
The meaning behind pottery as a symbol for your nine-year marriage is clear. With time, attention to detail, and careful molding, your love has taken on the shape of something unique and beautiful.
I love the image of a nasty chunk of clay (this is you in this story, dear reader, hang with me) just chilling one day when along comes the motivation, inspiration, and loving start to make something beautiful take shape.
You and your partner have been in this thing together for nearly ten years. You deserve to celebrate and cherish your own love story. A stunning piece of pottery does not just occur. It must be lovingly tended to and nurtured until it forms what it was made to be.
There might be some naysayers out there trashing on a ninth anniversary, waiting to celebrate big when that decade mark rolls around. Resist the temptation to play it small and savor and commemorate every special anniversary year. Especially the ninth. Because these pottery-themed gifts are good, guys.
Celebrating those memories and moments is easy peasy with Kudoboard. Attach heartfelt messages to photos, GIFs, inside jokes, and more. Take a look at the fun templates and styles to celebrate 9 years of happiness.
Each of these pottery anniversary gift ideas will help you celebrate your 9th anniversary in an exceptional way.
Pottery Anniversary Gifts for Him
1. Clay Pizza Stone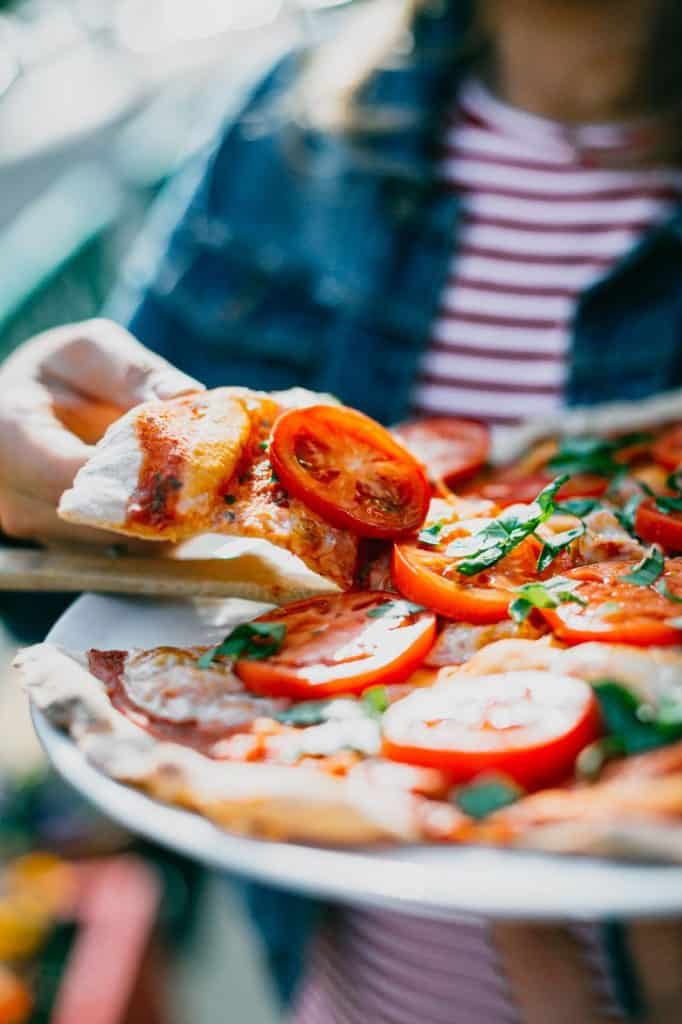 Everyone loves pizza, and thus, the connection can be made that everyone would like an easy way to make a delicious flavorful pie at home. Quarantine made cooking and eating at home so much more appealing to me. The convenience of making a restaurant-quality meal at home is so fantastic and when it comes to backyard gatherings? A make-your-own pizza grilling situation is summer perfection.
This pizza stone is highly rated and would make such a great 9th anniversary gift for the man in your life. Give me all the basil and fresh mozzarella.
2. Potted Plant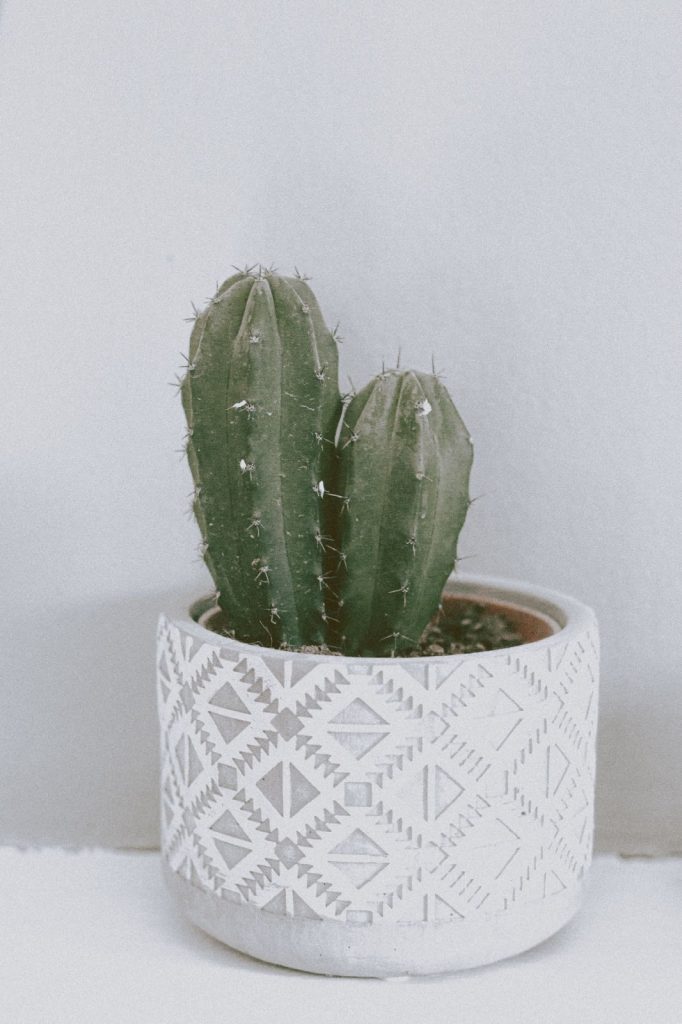 What I love about a clay pot as an anniversary gift is that it can be as simple or as extravagant as you like! You could go with a smaller succulent one like these ones from Leaf & Clay or you could gift a larger one that would look nice on a porch. I love this one from Home Depot.
To make a clay pot an extra special gift you could go ahead and plant your hubby's favorite plants and make this pottery gift personalized. Or you could visit a local nursery and choose some greenery together.
3. Mug Set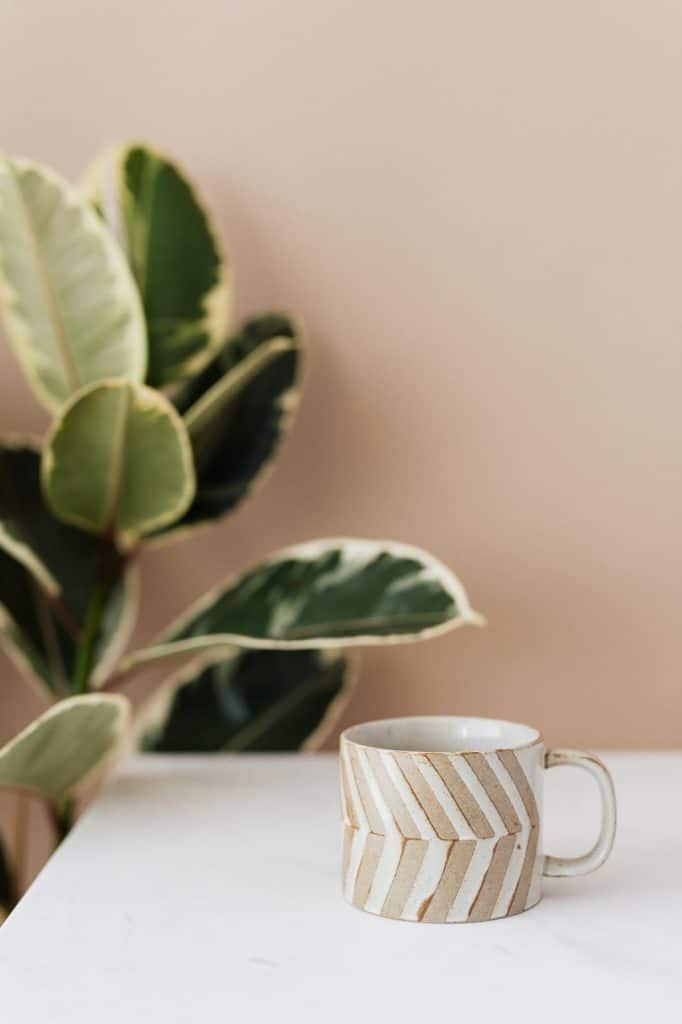 When I think of pottery, I think of mugs. When I think of nine years of marriage, I think of slow and easy mornings sipping coffee. (Bonus points if the coffee/tea sipping occurs in bed, but if you have small children at home, I'm sorry but forget about it). A nice mug (or even more anniversary appropriate, a his and hers mug set) is a great, practical anniversary gift that he will use every day.
If you're like me, those wedding registry mugs are looking a little worse for the wear, you've been married for 3,285 days (9 years, I know, sounds like a lot, huh?) and your spouse deserves a fresh mug for the pottery anniversary.
4. Pottery Class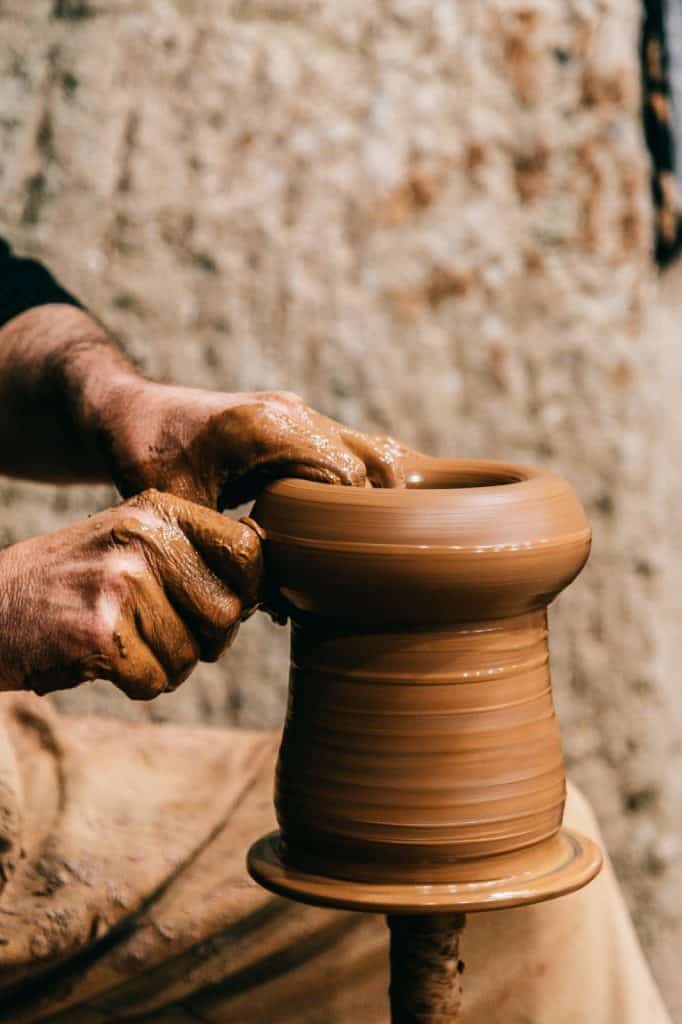 I am an "experience gift" stan and no other traditional anniversary gift lends itself better to this than pottery! There are lots of places you and your loved one can go to throw some clay and make something beautiful to treasure.
If getting messy like that isn't your thing, you can also give the perfect gift by having a fun date at a place like Color Me Mine to paint your own pottery! A gift, a date, and a keepsake all in one? This 9th anniversary gift is chef's kiss perfection.
5. Harry Potter Box Set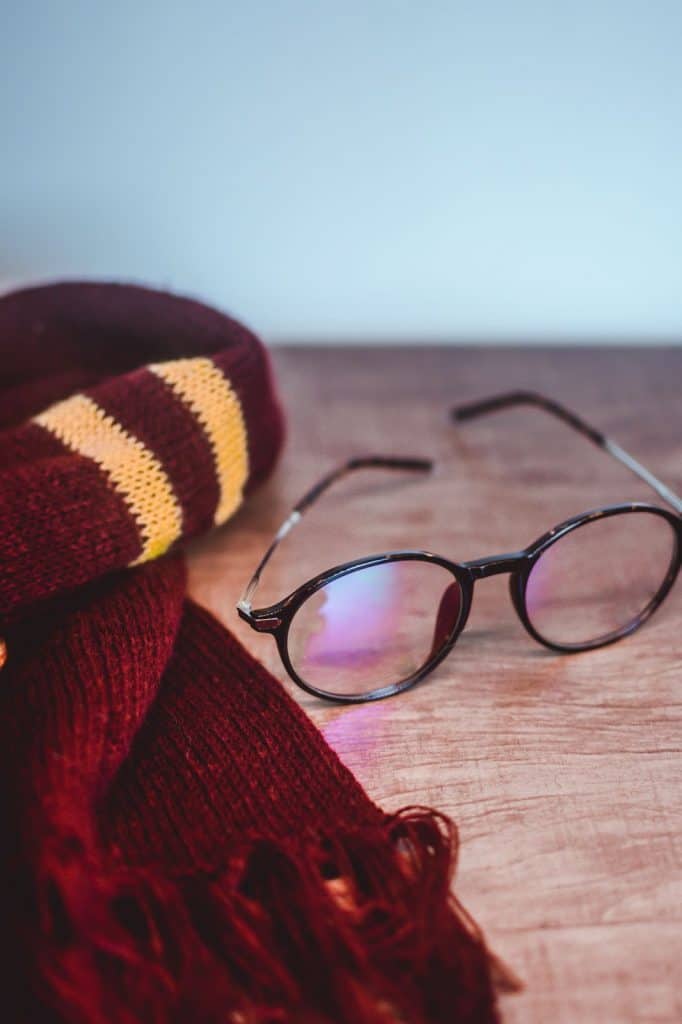 Okay, you've been with me for a few articles now. I'd like to think we're comfortable with one another. That's why I feel like this is a safe place to drop this bombshell. Ahem: I only read the Harry Potter series and watched the films just this past year.
I'm pausing for you to catch your breath and judge me. Go ahead. So yes, it's true, my New Year's resolution was to read every single book in the Harry Potter series and watch all the movies. I did it and I'm here to report I'm a Gryffindor, I freaking love Hedwig the owl, and I now own a pen that looks like a wand. If you weren't judging me before, you certainly are now.
Anyway. Potter-y. Get it?
The gifting potential with a Harry Potter theme is plentiful and how fun is the play on words with Potter merch for the pottery anniversary? Invest in the boxed set of books, the film vault, or any other Potter paraphernalia. I love the twist on the traditional pottery theme with this gift idea. I solemnly swear he will love it.
Pottery Anniversary Gifts for Her
1. Ceramic Candle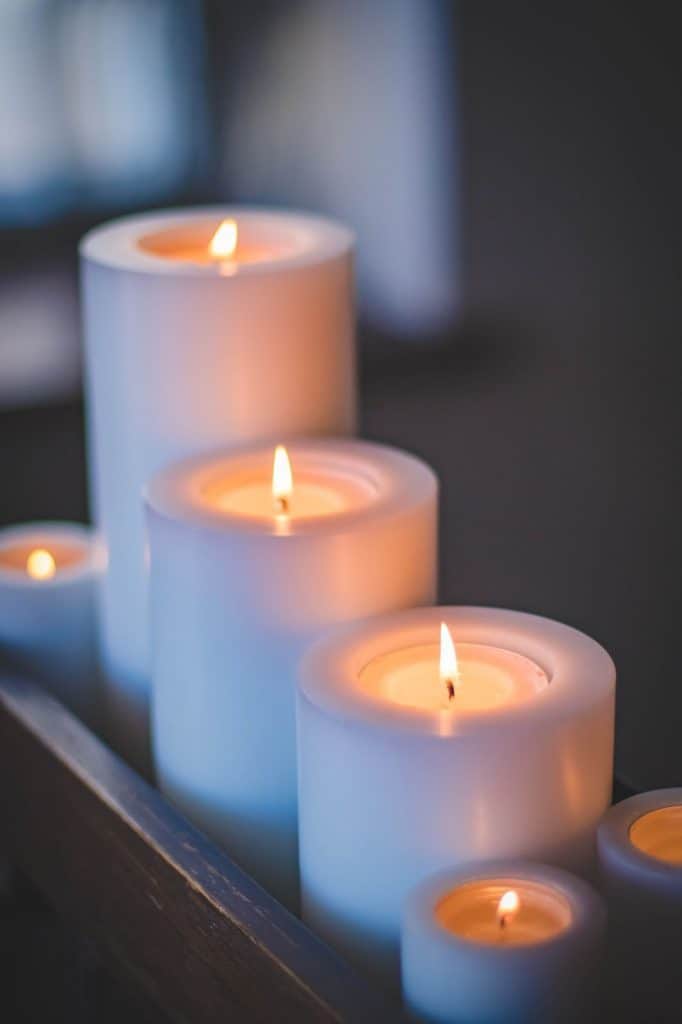 Never sleep on a gorgeous richly scented candle as a wonderful anniversary gift for her. I know a candle can feel like a sort of blah gift, and it can be, if you're helping yourself to some weak floral wax ball from Walgreens. Instead, go for a luxury candle housed on beautiful pottery.
I am loving this pottery bowl candle and candles in unique pottery. She will appreciate a delightfully scented gift wrapped in gorgeous pottery.
2. Cake Stand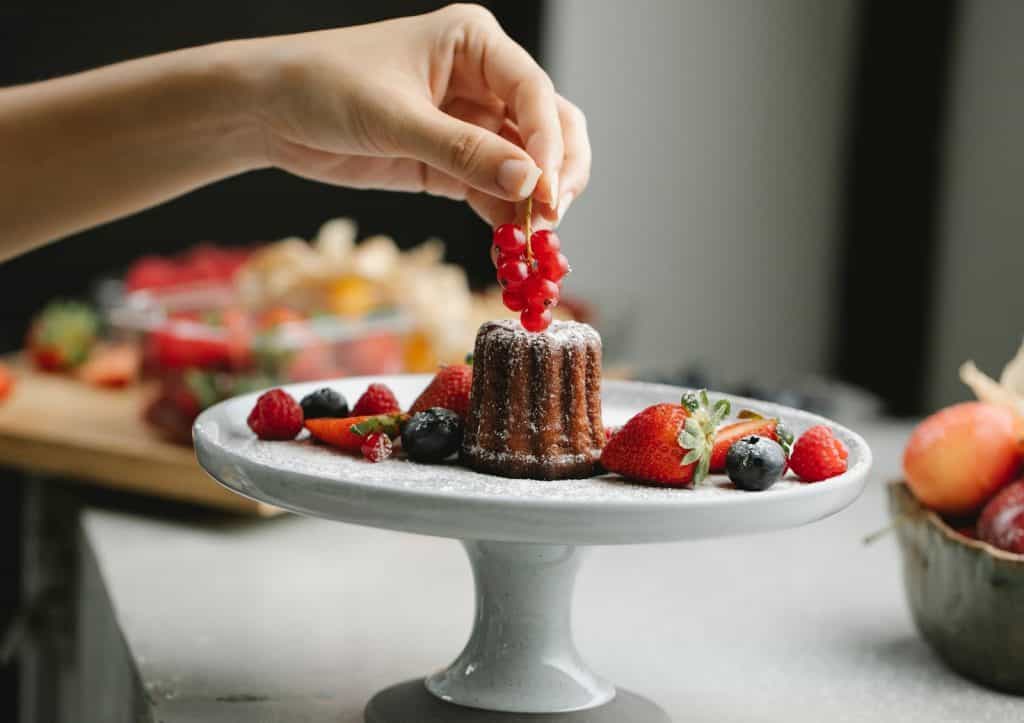 Do you know what elevates (literally) a simple dessert? A cute cake stand or tiered tray. There are so many wallet-friendly options for this sweet pottery anniversary gift choice. This cupcake stand is so adorable and would make a lovely gift idea underneath her favorite bakery cupcake.
If you feel like spoiling her a bit more, this hand-made option from Etta B Pottery is simply gorgeous.
3. Dishes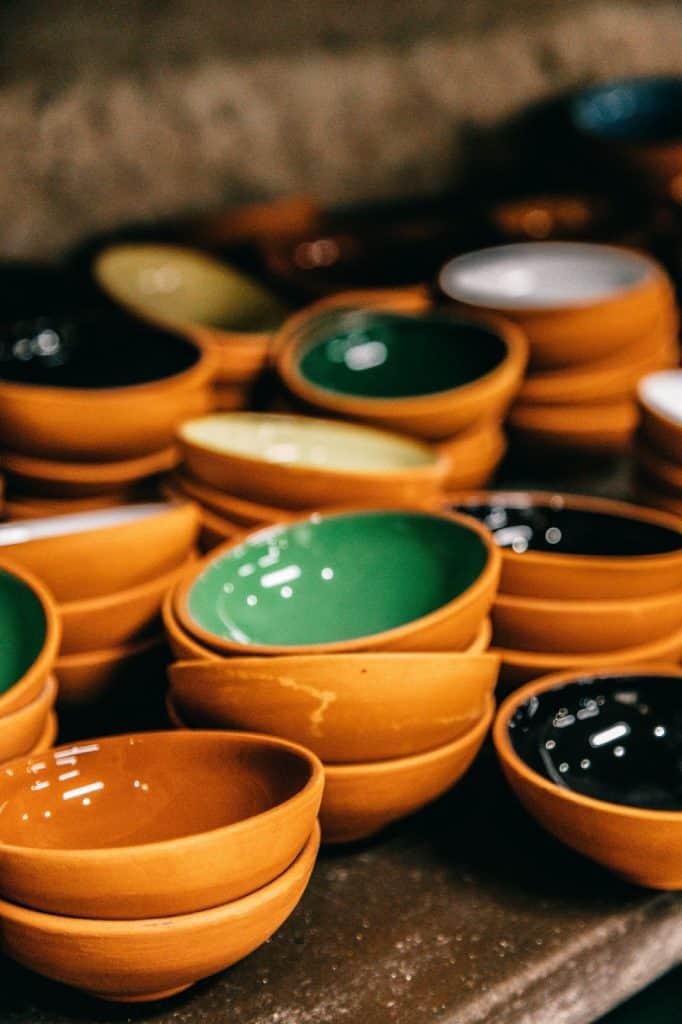 Nine years into this marriage thing I think it's safe to say your wedding registry plates and bowls have served you well and it's time for an upgrade. A new set of dishes is a fantastic 9th anniversary gift.
You can give her a set you think she'd enjoy (this Kate Spade set is stunning) or you can relive your wedding registry days and go pick out something together. You've shared nine years of special meals together, and you have countless more years of dining with your spouse to look forward to. Celebrate your wedding anniversary. Buy the new dishes. It'll be worth it. Thank you for coming to my Ted Talk.
4. Pottery Barn Gift Card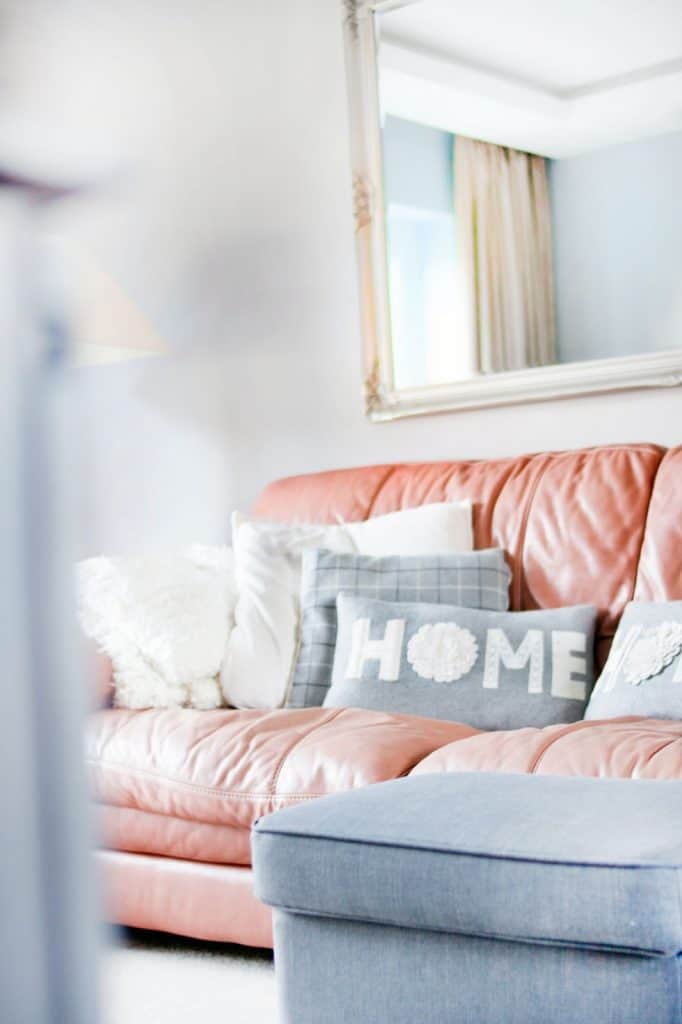 So I'm taking this traditional pottery gift thing literally here with my fourth gift idea for the lady in your life: A Pottery Barn gift card! We all love getting gift cards and I guarantee she will find something she likes either online or in store. As a spin on this gift, you could also give her some pottery from Pottery Barn as a theme double whammy. Talk about a thoughtful gift!
Some of my favorites include a handwoven pouf, embroidered placemats, and mango wood lanterns among many other things!
5. Personalized Salad or Popcorn Bowl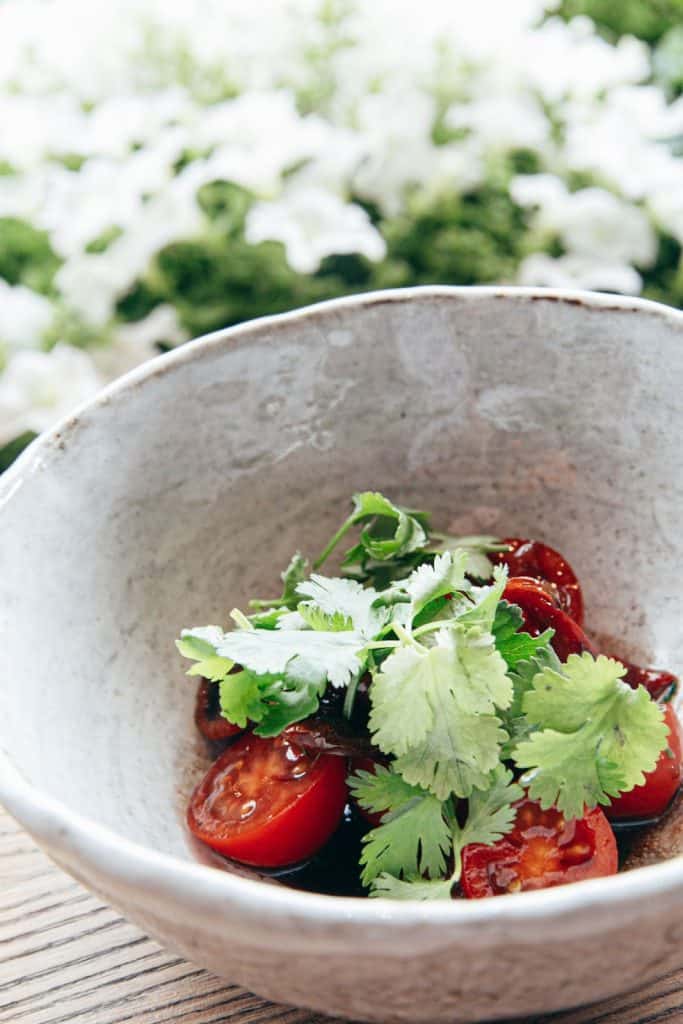 Everyone could use a giant bowl. You can gather together some farmers market finds into a beautiful salad, or pop a bowl of buttery popcorn and snuggle up with a movie. The fun part about a big pottery bowl is that you can get one to match her style or even fill it with her favorite things (some quality chocolate or nuts would be lovely too).
I love this handmade giant popcorn bowl and this serving bowl is absolutely gorgeous. There are so many uses for something like this in your kitchen. Repeat after me: A bowl is not boring.
I hope you enjoyed this gift guide featuring awesome pottery 9th Anniversary gifts!
These pottery anniversary gift ideas would be even more special when given alongside a personalized anniversary Kudoboard for your loved one. 
Happy ninth anniversary and here's to finding the perfect ninth wedding anniversary gift!
---