Everyone wants to know they're appreciated. Everyone wants to hear that they're doing a great job. And everyone wants to be remembered. The art of expressing gratitude is critical for a healthy workplace—and relationships in general. Today we're covering how to write a really great shout out that will make your colleagues feel like a million bucks.

What is a Shout Out?
A SHOUT OUT is intended to identify and recognize individuals or groups for a noteworthy act or effort.

Syracuse University HR
A shout out is a way to express gratitude for someone when they deserve recognition. Shout outs can be for a particular objective or hard work, or can be given simply because we think they're great.
A shout out is different from a basic "thank you" in two main ways:
Shout outs are public
Shout outs are informative about something that may not be visible to everyone
For example, if you have a staff member who completed a long but largely invisible task that will benefit the company, you might personally thank them for their efforts OR you could give the employee a shout out so the rest of the company is aware of their accomplishment and can offer their gratitude as well.
You might consider giving shout outs for the following:
A job well done
Solving a problem creatively
Going above and beyond
Demonstrating company values or mission
Positive attitudes or influence
Personal occasions to celebrate (birthdays, weddings, babies, etc.)
Why You Should Give Shout Outs
If you're wondering "why, though? Why should we be giving shout outs at work? Aren't we doing enough already?" you're not alone. We already ask so much of our employees and managers, but this is one area where the effort is well worth the payout.
The current climate is being called "The Great Resignation" or "The Great Re-evaluation." Employees are trying to assess their jobs with a more full picture of their work/life balance, total compensation, and working environment. Even when their compensation is competitive, a lack of appreciation can have them looking to see if the grass is greener somewhere else.
Workplace appreciation has proven effective in increasing productivity, satisfaction, and positive workplace culture. Shout outs are one highly impactful way for your workplace to make all employees feel valued and happy on the team. There isn't a single perfect way to create an employee shout out board—there are many, and it mostly depends on your workplace.
Ways to Give Shout Outs
So how do you get started? When you're ready to create a culture of appreciation with regular shout outs, we have lots of ideas. The most important starting steps are to stay positive and stick with it. Like any other habit, seeking and speaking those moments of appreciation with a shout out will take time. Set an example for your team and keep your expectations high.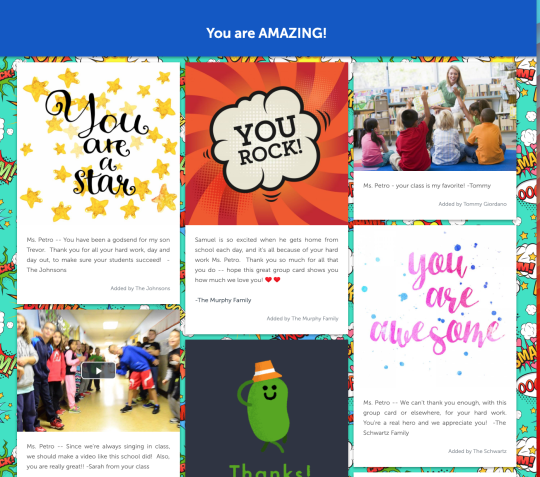 Create a Kudoboard
We were built for EXACTLY this purpose. Kudoboard is all about sharing appreciation and moments of connection. When it comes to workplace appreciation, we've got several different ways to implement your Kudoboard plan. Creating a single Kudoboard for a specific person is an excellent way to celebrate larger projects, personal accomplishments, birthdays, or work anniversaries. Everyone can jump in to express their gratitude or drop in a funny GIF alluding to their inside joke.
Another great option is to create a shout out board. Think of it as a virtual bulletin board where anyone can throw up an acknowledgment of someone's incredible effort (complete with a photo, GIF, video, or link). With Kudoboard, you can tag people within posts, and even show your support with emojis on other posts.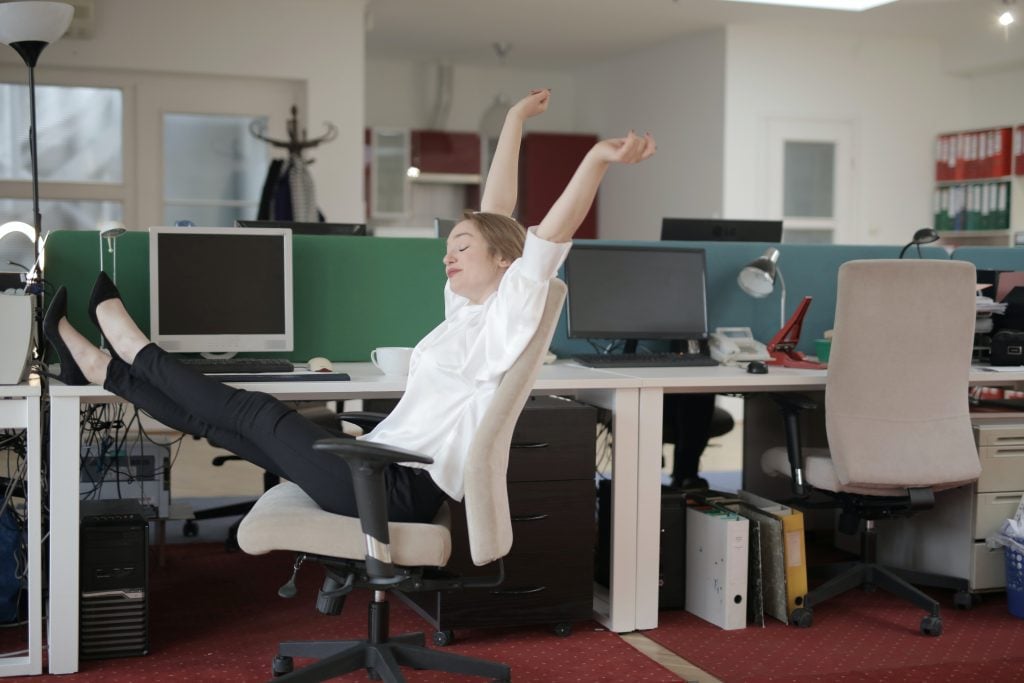 Set Shout Out Intervals
A great way to begin cultivating a habit of shout outs in your workplace is to set regular intervals for appreciation. Once a week, pick an employee to highlight in a team meeting or via Slack. Start an employee of the month program, even if it's just a verbal shout out (obviously a prize is ideal!). You'll create a tradition that takes very little time but produces positive results.
Rotating Awards
If you'd like to see your employee embody certain company values, create an award for those values or the company mission. Once a month (or once a quarter), give the award to an employee demonstrating the company values. The employee can proudly display a physical award, such as a trophy, silly knick-knack, or other object, and then THEY get to award it to the next employee.
Social Media Shout Outs
Social media is a powerful tool for businesses and individuals. Use it to show appreciation for your employees! Highlight an employee with an Instagram shoutout, mentioning their performance or the impact they've had by displaying their work in an Instagram story. LinkedIn in particular can ensure that your employee feels appreciation beyond their manager and team.
K.I.S.S.
K.I.S.S. stands for "Keep It Simple Stupid," and it's great advice in this scenario. You don't need an elaborate reward or process. Just do it. Create a Slack channel where anyone can give a quick shout out when they see a colleague who deserves one. Send out an email once a month with a highlight from one team member who is doing exemplary work. Something is better than nothing, and starting small is a great way to just get started!
Shout Outs That Count
Creating a culture of workplace appreciation is vital to a healthy workforce—and it's completely doable, no matter your budget or current culture. We are here to help you do what it takes to transform your workplace with appreciation. Shout out to YOU for doing the work, and good luck.