8 Expert Tips to Build a Positive Workforce Culture
by Erika Rykun and JollySEO
Workforce culture is the personality of your business, representing your company's core values and behaviors along with the way you provide support to your employees. It encompasses the atmosphere of a work environment, and 88% of job seekers have said that a positive workforce culture is essential for their success.
How your team feels while at work is foundational for running a fully-engaged staff that works to grow and appeal to its customers with exemplary service. You are responsible for setting the scene for expectations and goals while attracting the right employees for your company.

Having a defined workforce culture benefits your business because it:
Elevates employee productivity: The amount of work they do depends on the amount of drive they have, and you're the force that will either motivate them to persist or resist their position in your company.
Boosts morale: Employees should feel like they're turning over meaningful work, and the culture they're exposed to will determine their passion and strength to work toward that purpose.
Enhances reputation/Quality of services: Providing an inclusive, diverse, and safe workforce culture for your employees will build trust and authority not only with them but will reflect in the services rendered.
Increases collaboration: Supporting an innovative, communicative atmosphere where colleagues can co-create will invite fresh perspectives and new ideas to reach your company's goals.
Unfortunately, only 28% of managing leaders say they understand their company's culture despite knowing it's significant. Without focal consideration placed on grasping the essence of your company's culture, you're running the risk of your employees lacking presence, empathy, and care, resulting in more errors, a decrease in revenue, and low hiring rates.
You don't want to be a company with a bad rapport for not appreciating their employees and the conditions to which they work under. Consider that building a workforce culture could increase performance up to 202%, ensuring that your team is happy, well, and working diligently.
Here are eight expert tips to build and maintain a positive workforce culture.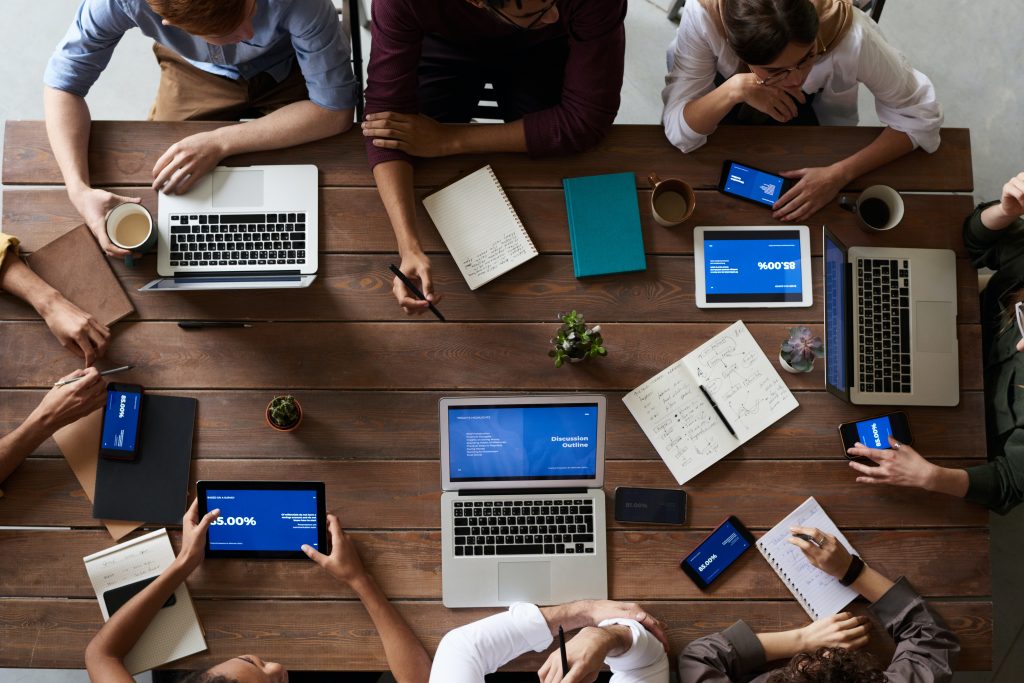 1. Define company values
Everyone wants to work for something that makes them feel like they're contributing to a greater purpose, a meaningful message they get to be a part of getting across. Core values are the authentic beliefs you want your company to uphold, and they exemplify the philosophy behind your company's mission.
According to Mark Daoust, CEO of QuietLight, "Your business model and the way you advocate for its voice as an authority in your field will be the groundwork for how your employees perform in your company." Get clear on your vision and widely communicate it to your employees, reiterating the central elements for them to continuously reflect on and have a hand in. Integrity, respect, loyalty, and commitment are just some prominent core values in business.
2. Set clear objectives and goals
Initiate clear, manageable tasks and actions for your employees to reach for within a certain time frame. Identify job-specific roles and emphasize the structure and expectations to which you want your employees to achieve them.
Consider crafting value statements to help your employees see how their individual performance provides a key element to attaining a goal and how it will impact the company in the long run. Cultivate an organized operation where everyone understands their role and the bigger picture involved.
3. Create an inclusive work environment
Celebrate the differences that unite colleagues to learn from each other and gain exposure to new mindsets that let them see things differently. Diversity should be a priority factor in your hiring process because the more cultural backgrounds that can provide insight into your company's evolution and problem-solving, the more you can meet the needs of a variety of customers.
Promote inclusive language and effective communication where employees feel free to draw from their individuality to bring something distinct to the table.
4. Nurture employee wellness
Ensure your employees' well-being by making sure they have a voice, encouraging them to speak up when they're not feeling as though they can perform. Open communication builds trust and lets your employees know that you value them, reducing stress and increasing job satisfaction.
John Gardner, Co-Founder & CEO of Kickoff states, "Creating a culture of wellness has many beneficial perks including the competitive edge healthy employees will naturally bring to your company." Produce a comfortable work environment where the concept of mindfulness is practiced, and recognize the efforts of their work-life balance.
Invest genuine time in your employees and do your research on proper HR procedures so that your company follows protocol.
5. Exercise workplace appreciation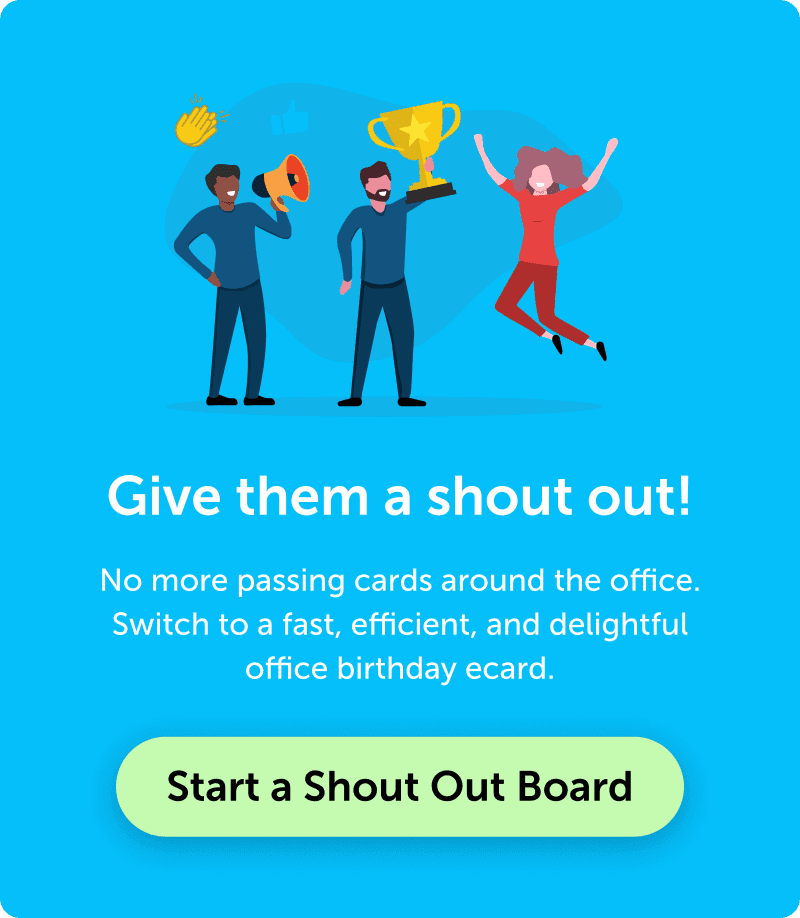 Recognizing your employees for their hard work and dedication goes a long way. Their efforts should feel appreciated by you, and when they achieve outstanding results, showcase your pride. Share their successes with other employees during weekly meetings and create incentives for them to make meeting their goals more interactive and fun.
It can be as simple as sending a group card like their birthday or celebrating milestones like work anniversaries and promotions. These personalized gestures remind your team members you care, encouraging them to care too.
6. Establish tools for development and promotion
If your employees don't see room for growth, they're doing to lose interest in their job, bringing down workforce culture. "Sometimes employers forget that their employees need to feel stimulated and incentivized to continue to develop and grow, or you're risking their seeking opportunity elsewhere," is wise advice from David Patterson-Cole, the CEO & Co-Founder of Moonchaser.
You should have opportunities for your employees to develop new skills and train themselves in new areas that will benefit their job and your company. Help them stay on track and encourage them to become leaders and experts in their field by observing their performance rates and milestones as they meet them.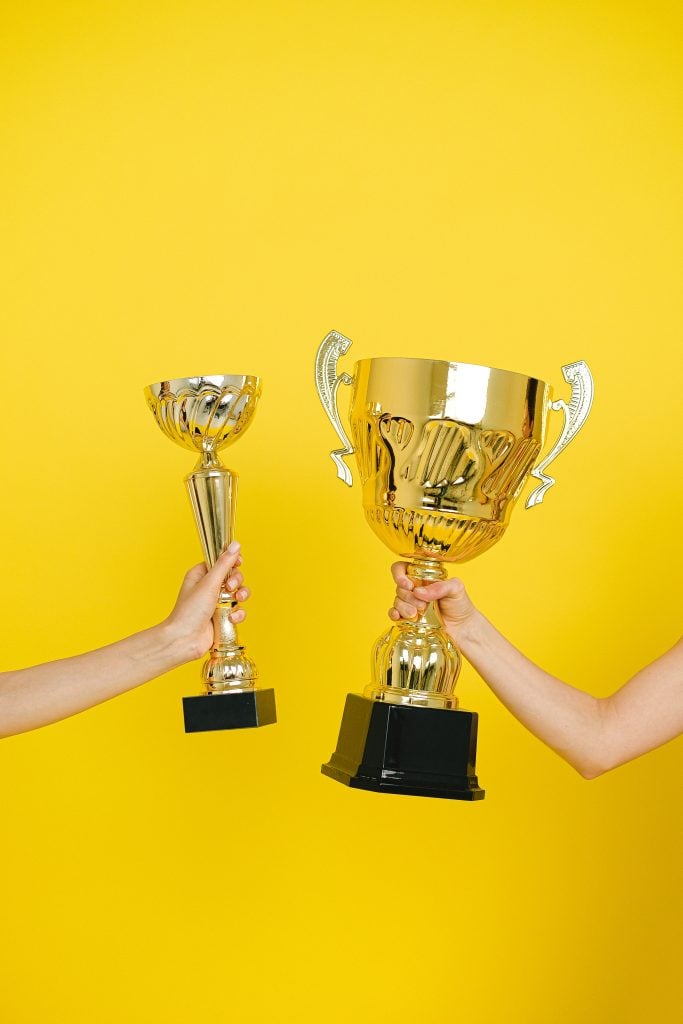 7. Encourage teamwork
Don't underestimate the power of teamwork when providing a positive workforce culture, because it is crucial in determining whether you have a happy work environment or not. When a team is sharing ideas and responsibilities, there's a natural bond that's formed where everyone is doing their part to alleviate overall workplace stressors.
We learn through experience, and exposing your employees to collaborative efforts helps maximize shared knowledge and impacts a greater possibility for new skillsets. It improves the quality of work and helps employees break up the common monotony of a workday.
8. Promote and utilize employee feedback
Listen to your employees to understand if you're meeting the demands of their needs and aligning with the culture you intend to promote. "A leader of a team should never have to question how their team members are feeling in their work environment. The foundation of a happy company is happy employees," says VP of Motivosity, Logan Mallory
Conduct surveys, ask questions, and host workshop discussions where your employees can express how they feel about their job, the goals you set, and the values of the company. Carefully assess their answers and interactions, and utilize that data to initiate any necessary changes or adjustments to your culture. There's always room for improvement, and you want employees to know they have a say.
When building a positive workforce culture, it is also important to enforce clear guidelines and a zero-tolerance policy for anyone who may object to or dishonor your business's values and goals. This will keep your other employees comfortable knowing you have their best interest in mind.
Be the company everyone wants to work for, that sets a standard for how other workforce cultures should be. It's an ongoing work in progress that will always require your attention as trends change and needs adjust. Foster your workplace relationships as a leader for whom employees will be grateful.
---
Erika Rykun is a content strategist and producer who believes in the power of networking and quality writing. She's an avid reader, writer, and runner.