Celebrate Nurses Day 2023
International Nurses Day is celebrated around the world on May 12th in honor of legendary nursing pioneer Florence Nightingale's birthday, with the United States celebrating Nurses Day on May 6th. National Nurses Week is usually celebrated between May 6-12th, with the national recognition day varying by country.
Each year the International Council of Nurses and the American Nurses Association choose themes for celebrating the hard-working nurses we rely on to keep our medical institutions running.

Nurses have always been the lifeblood of medicine, and Nurses Day (or the entire Nurses Week) is the perfect opportunity to acknowledge all that they have done for us. As the world has been plunged into a multi-year global pandemic, we've come to see just how much we rely on nurses and supporting health care workers.
Now, more than ever, we need to take the time to offer thanks to nurses of every calling and specialty.
3 Ideas for Celebrating Nurses Day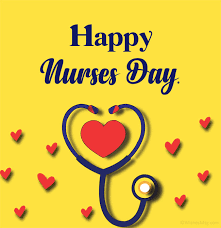 1. Surprise Your Favorite Nurse
Do you have a loved one who is a nurse hero? Nurses Day is the perfect occasion to surprise them with a gift to show your appreciation and love. A thoughtful gift, a lunch delivery of their favorite meal, or dropping off their beverage of choice is a great way to show you're thinking of them.
2. Gather Messages of Support
Nursing can be a rather thankless job, so letting nurses know that they are noticed and appreciated can make a big difference. A simple "thank you" is fast, easy, and the perfect way to celebrate Nurses Day. Have your class, family, or workplace write a quick message of appreciation on a virtual group card or poster that you deliver and display at the nurses' station or in the office of your beloved school nurse. (Don't forget students working towards becoming certified nurses!)
3. Volunteer or Donate
Many hospitals, nursing homes, and clinics are desperate for volunteer help to support their registered nurses. Walk a mile in a nurse's shoes by volunteering with a team of nurses, where you'll gain a new appreciation for what nurses do and learn more about healthcare workers and the nursing profession. If giving time isn't an option, consider giving a monetary, food, or supply donation. Call your local hospital to determine their needs and how you can help during National Nurse Week.
You don't need an elaborate scheme to celebrate the hardworking nurses you rely on-it's enough to just say thank you this National Nurses Day.