How to Celebrate a 50th Birthday Without a Party
A 50th birthday is a significant milestone in any person's life. If you are looking to celebrate your friend, a loved one, or even your own birthday but cannot have a party, there are some great alternative ways to celebrate the occasion. You can definitely make it a memorable 50th birthday without a traditional party. Some great ideas to celebrate are:
Get an amazing gift
Make a video
Create a birthday Kudoboard
Virtual celebration
Send a card
Go out to dinner
Decorate
No matter what you decide to do, you can make a 50th birthday special without throwing a party. But don't let the day go without celebrating this milestone birthday.

Make a Group Video
If you want to celebrate a family member or loved one's 50th birthday but are unable to throw them a party, compile small video snippets of friends and family wishing them a happy birthday into a large video. You can even ask their loved ones to share a story or experience as well as the birthday message. Not only will they love receiving this thoughtful gift from you, but they will appreciate all of the others that have been given a chance to wish them a happy 50th birthday.
Another idea would be to make them a video where you include:
Pictures from their past 50 years
Old video clips
Video clips from loved ones wishing them a happy birthday or sharing a story
You could set this to some of their favorite music from the past 50 years. The birthday boy will cherish this for years to come.
Some excellent video editing websites will help you create the perfect video for your friend. They will help you compile all of the clips you have been gathering and make them into the perfect video. You can even use Kudoboard to make a video birthday card! What a fantastic gift you can create for them by giving them this amazing video.
Send a Unique Gift
Even though you may be unable to throw a birthday party for your friend or loved one, you can ensure that they receive an incredible gift for their birthday. Instead of going the traditional route of a gift card, flowers, or a trinket, look for a more unique gift to give to them this year.
Have an Art Piece Created

If you are looking for a unique gift to give to your friend you should consider having a piece of art made for them. There are amazing companies that will take a photograph and create a painting out of it. Such as:
These paintings are done by actual artists in a variety of different mediums. They can even take multiple photos and compile them into a new original piece of art you can choose from. What a fantastic gift you could give to your friend.
A Year-Long Subscription
In lieu of a 50th birthday party, you could give a gift that reoccurs every month for a year! Purchasing a subscription for the birthday girl that they will receive over and over again for a year will be such a fun way to celebrate. There are so many different types of subscriptions to choose from. There are options for everyone, such as: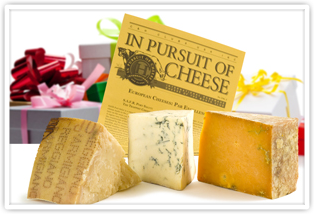 For example, if your mom loves to try different cheeses, there is an annual subscription for that. You can sign up for a yearly subscription, and each month she will try a different type of cheese to try. It will be like receiving a birthday gift every month!
A Cake
Even though you aren't going to have a celebration this year for your friend's 50th birthday, that does not mean they can't have a cake. You can contact your local bakery and arrange for a cake to be made for their birthday. You can surprise them with the most delicious cake if you know their favorite flavor. This is a big day and should definitely be celebrated with the best birthday cake.
Your friend doesn't have to eat this cake alone! Just because they don't want a party doesn't mean that you and other people close to them can't come over with a beautiful cake and visit and wish them a happy birthday.
A Childhood Memento
This is a milestone birthday. Turning 50 may have your loved one reflecting on their childhood and the past 50 years. A fantastic present would be to get them something they loved from their childhood. Perhaps they used to love a particular toy or type of clothing. To purchase these types of items you can check out places like Etsy, Mabel and Moxie, and Dallas Vintage Toys, just to name a few.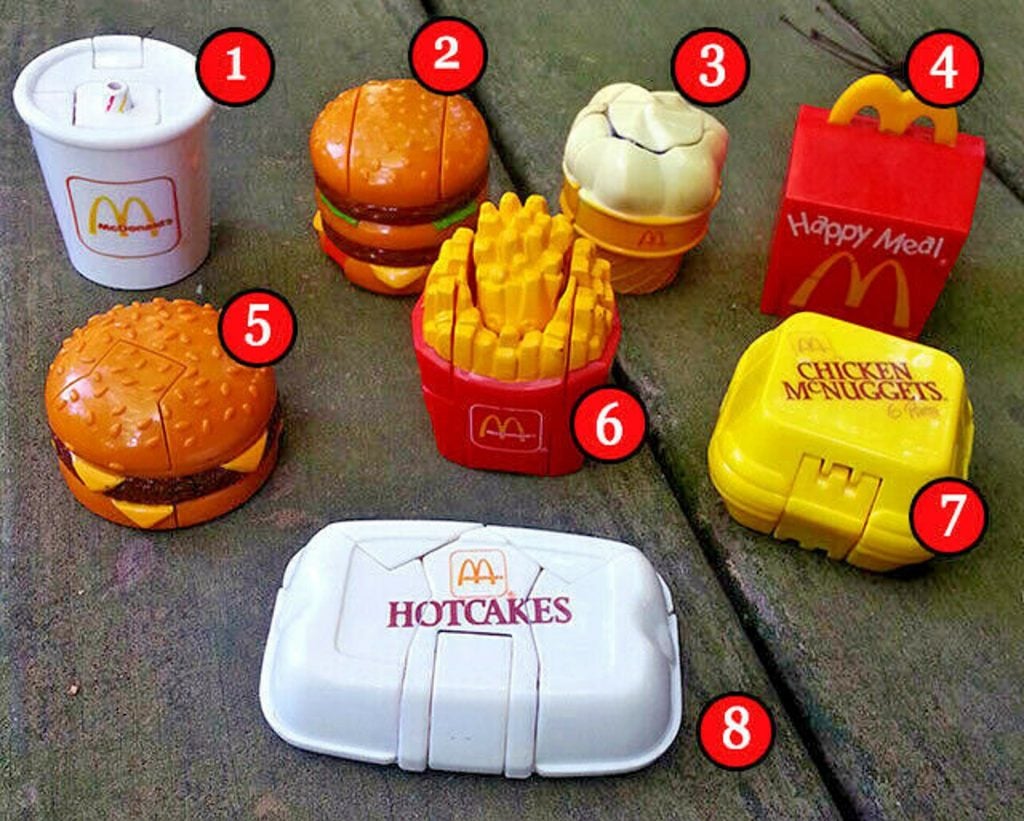 If you know that the birthday person loved to collect toys from McDonald's as a child, you can get them some amazing ones they may not have seen in years. They will be so surprised by these toys and appreciate the time and thought you put into such an epic present.
Create a Kudoboard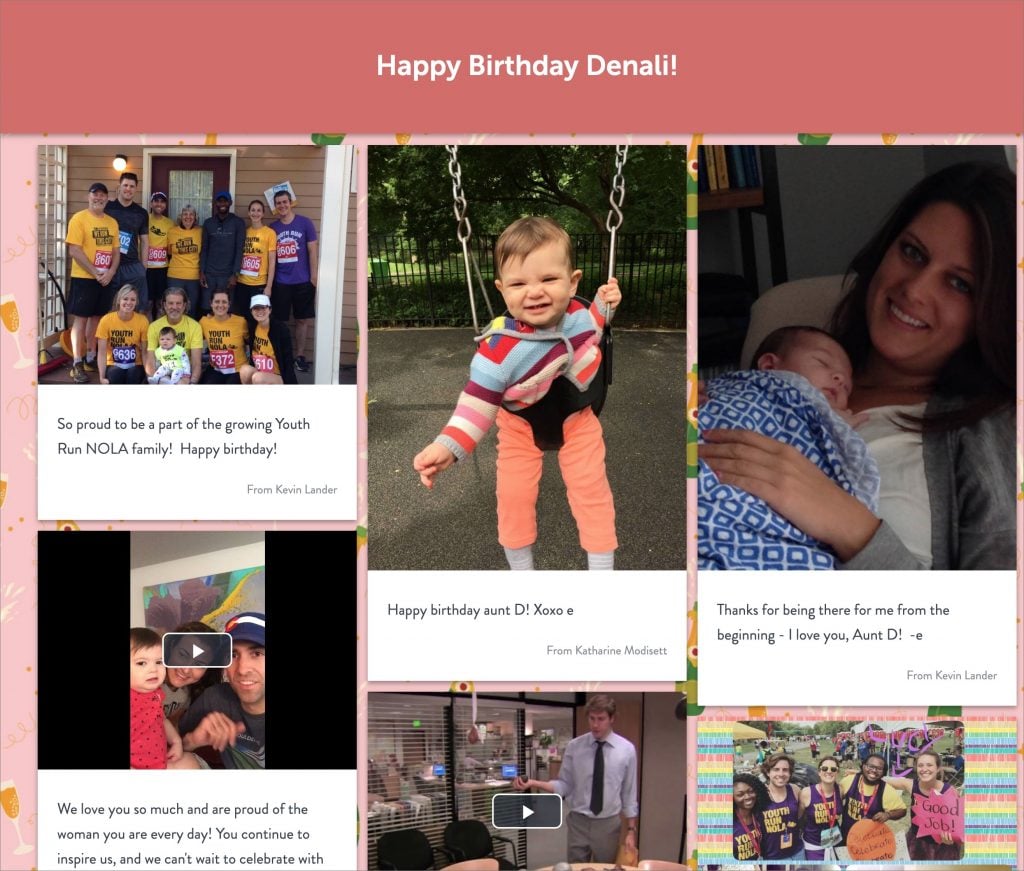 A Kudoboard is a great idea to create for anyone's 50th birthday. With a Kudoboard, you can give any person in the birthday boy or girl's life the opportunity to write them a message, upload a picture, or put a video on their board. It will be an easy but meaningful way for all of the people in the birthday honoree's life to be able to celebrate with them.
A great feature of the Kudoboard is that once all of the birthday wishes have been loaded onto the Kudoboard, they can be printed and made into a book. Your loved one will be able to cherish a tangible book filled with pictures and well wishes just for them.
Virtual Celebration
Suppose your family member cannot celebrate their 50th birthday in person but still wants to celebrate. Why not do it virtually? Arrange a time for their friends and family to log on to Zoom and celebrate their birthdays together. You can arrange beforehand to have each person prepare a memory or story about that person from the past 50 years. It would be such a fun way to still celebrate and honor their birthday without having an actual birthday party.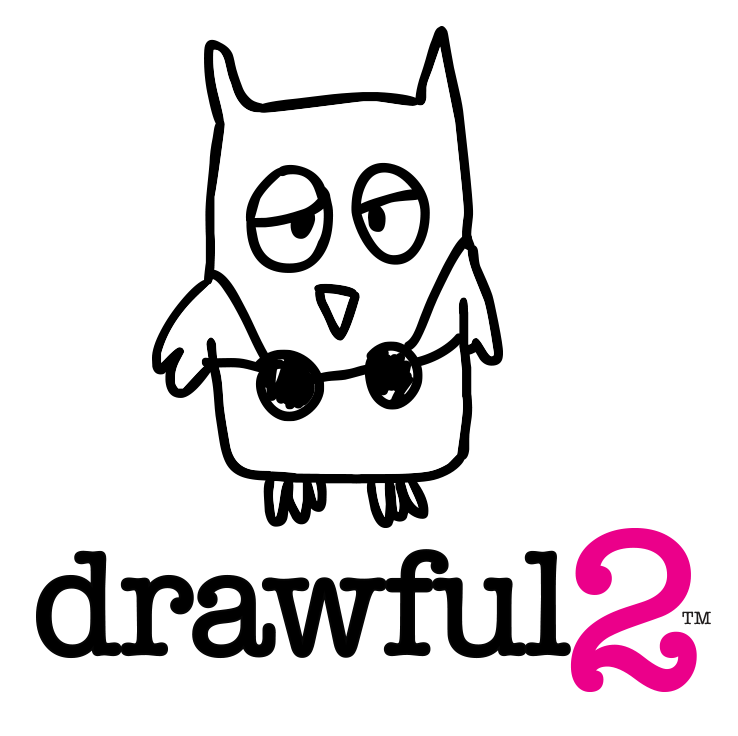 If you wanted to make it into a virtual party, you could plan a party game as well. You could arrange a party game to be played. There are fun games where each participant has to attempt to draw images on their phone or tablet while others guess what the image is. Laughing will make the virtual party feel like you are all together. It could be a great way to enjoy each other and celebrate without having a large in-person 50th birthday.
Send a Card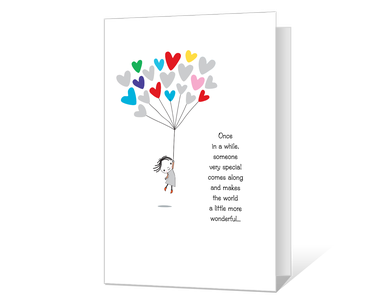 A card may seem like a small gesture for someone turning 50, but sometimes it is the best gift. Being able to articulate the love and appreciation you have had for someone over the past 50 years will be cherished by the birthday girl or birthday boy. A sweet message written in a card will be well received.
You can choose to purchase a physical card and mail it to your friend, or loved one or you can send an ecard. If you send an ecard, you can pick from so many different templates and personalize it. An ecard can be played as a small video, and in certain formats, it can be printed and cherished for years to come.
Go Out to Dinner
Just because you may not want to have a 50th birthday party, it doesn't mean you shouldn't celebrate it. You don't need to throw a huge party to celebrate a birthday; sometimes, having the closest people surround you for such a special day is better than any party. Going out to a restaurant you love and having great food and conversation will be the perfect way to celebrate your 50th birthday. Get your closest friends or family together, pick your favorite restaurant, and celebrate this fantastic day. Your family and friends want to see you and celebrate with you, so what better way then with a great meal!?
Decorate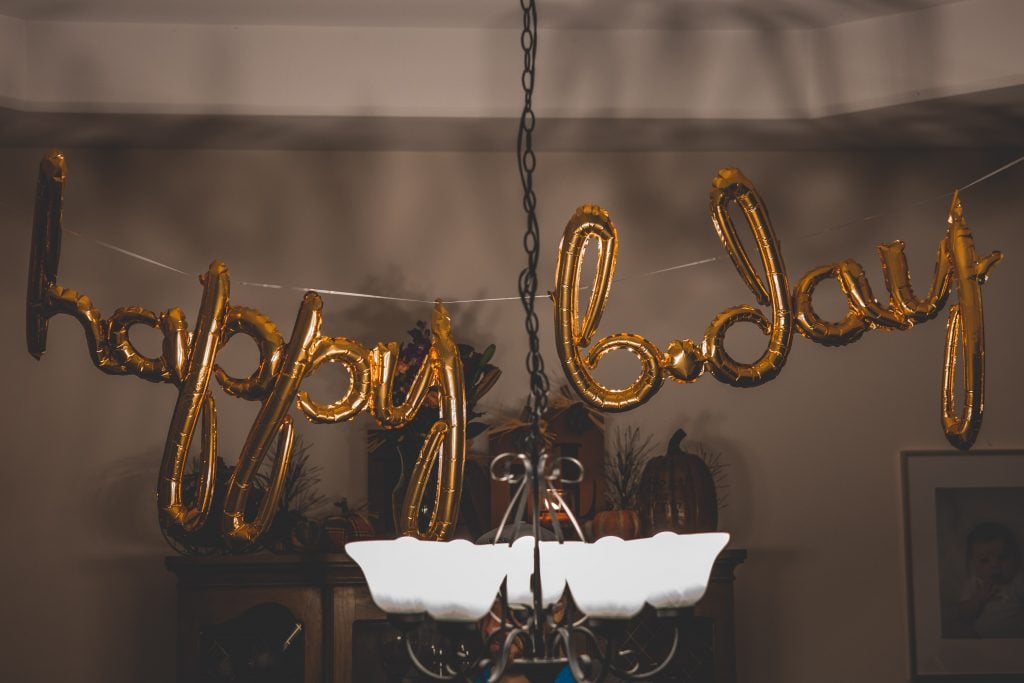 Although a party is not going to happen for your friend or family member this year, that is no reason to not decorate! You can decorate their home, office space, or car with balloons and streamers to celebrate their birthday. If you surprise them with festive decorations, it will make for such a fun day. Go small or big! Fill their car with balloons. Put a simple table decoration on their desk. Make banners, get balloons, hang streamers; there are so many different types of decorations out there. A birthday is such a fun day, and it should be celebrated.
Start Celebrating
Birthdays are special. Although you cannot have a big 50th birthday bash this year, that does not mean it should not be celebrated. There are so many different great ways to show love and appreciation for people in your life on their birthday without having a party. Make sure to find a way to let your loved ones know you are thinking of them and you are so happy that they are a part of your life on this most important day! For more ideas on how to share birthday wishes, click here.
People Also Ask
How To Create A 50th Birthday eCard?
Creating a 50th birthday eCard is easy with Kudoboard. Simply go to the website, click "create a Kudoboard" and enter in the information. For the occasion, click birthday. You also have the option to add funds for a gift card if many people are collaborating on the card. Next, choose the type of Kudoboard you need. There are three options; mini board (free), premium board($5.99), and milestone board($19.99). Finally start customizing your card. To add contributors, click the "add contributors" button at the top. To share the Kudoboard with contributors, share it via email, QR code, direct link, or social media. Next, you can click "schedule delivery" and smile because you'll soon make someone's day with an awesome eCard from Kudoboard.
2. What to write in a 50th Birthday Card?
There are different types of messages you can add to a 50th birthday card. Depending on the person you may want a funny message. Other message types you can include are:
Sentimental
Loving
Reflective
Encouraging
Looking towards the future
Sharing memories
To learn more about what to write in 50th birthday cards, read here.