What to Write in a 50th Birthday Card
The big 5-0! Turning 50 can be an exciting time for some or a scary time for others. A truly thoughtful birthday card is such a great gift to give to the people in our lives. You may be wondering what to write in a 50th birthday card to show them how you really feel. There are so many different ways to send happy 50th birthday messages and styles to choose from!

Types of Messages
Offering happy returns and a 50th birthday greeting on such a special day is an easy way to show you care for another. When figuring out what to write in a 50th birthday card, you can take some of the following approaches. You can be:
Sentimental
Loving
Funny
Reflective
Encouraging
Looking towards the future
Deciding the message you want to include in a 50th birthday card will depend on the type of relationship you have with the person whose birthday it is. Whether you are writing to an aunt, dad, wife, mom, a dear sister, loved ones, or just a wonderful person there is a great way to give that happy birthday message.
Not sure what to give them with your card? Check out our 50th Birthday Gift Guide!
What to Write in a 50th Birthday Card For Men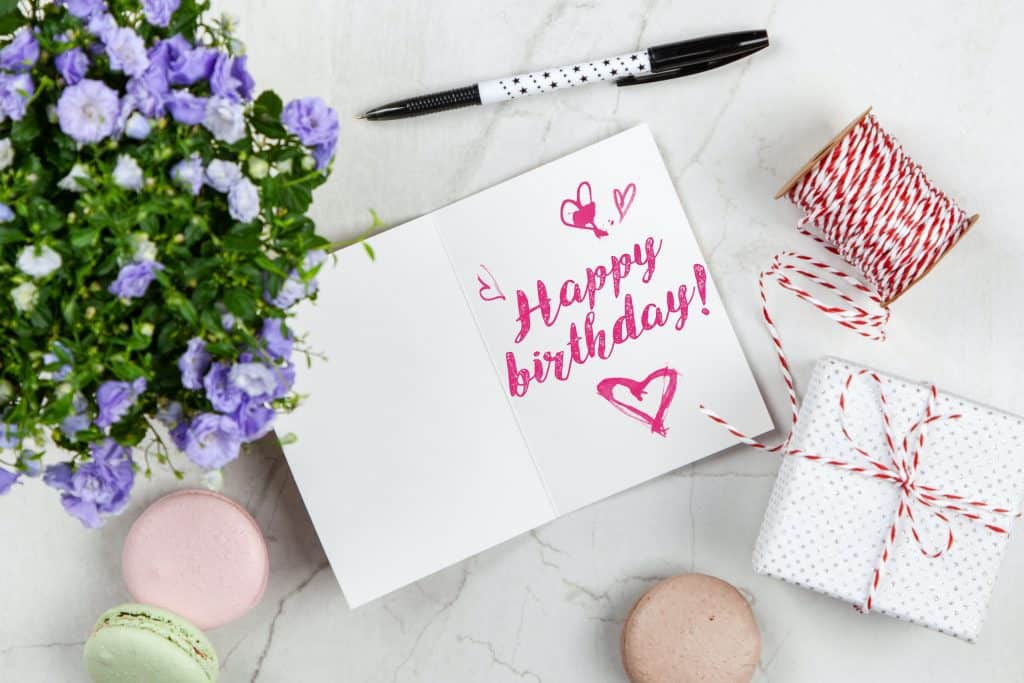 If you wonder how to wish a man a happy 50th birthday, we have you covered!
If the man is your significant other, you could go the sentimental route. A spouse or partner may love to read messages of love and happy times on their birthday card.
Example:"I am so grateful that you were born 50 years ago today. We have built an amazing life together, and I am excited to see it grow. Happy birthday to the man I love."
You could also write about the memories you have together. If you have known this man for a long time (i.e., your son, brother, dad), listing out specific memories could mean so much to him. Memories are such a great piece of your own personal history. Sharing one in a card will make that card even more special because it is shared between just you and him. The birthday boy will cherish this card.
A sentimental message could mean a lot to a man on his 50th birthday. 50 years is a big birthday to celebrate, so sharing a message of love and encouragement could mean a lot to the man whose birthday it is.
For example, you could write: "There have been so many amazing moments in the past 50 years. Let's make 50 more years of amazing moments. I hope you have a great birthday on this milestone day. Happy 50th birthday!"
If the man turning 50 is a good friend, you may consider going the funny route. Calling him "old man" or making jokes about how he is "over the hill" will make for a humorous, light-hearted message. Most people love to have a good laugh. So what better way to bring humor to a birthday than writing a funny message in a card?
Consider writing to your brother: "Congrats on getting over the hill, old man! Happy 50th birthday brother."
If you are unsure how to tell a coworker happy 50th birthday, you can stick to a neutral greeting.
Perhaps you could try something along the lines of: "Congratulations on celebrating your 50th birthday! What a special birthday this is. I hope you have an amazing year. Happy birthday!!" The recipient of your card will appreciate the sentiment and will be grateful for your 50th birthday wishes.
For Women
Some women may feel nervous about getting older. You need to consider the mindset of a woman when thinking of telling her happy birthday in a card on her special day. Is she excited about her birthday? Is she nervous about growing old? Is she in a solid, committed relationship? If she has children, are they older?
Suppose the woman has reached a place in her life where she has grown children and maybe even grandchildren. This could be your wife, sister, or someone you have love for. In that case, you may want to consider a sentimental happy birthday message that reflects on the past while looking at her future.
For example, you could write a message such as: "Happy 50th birthday to a woman who has accomplished so much in her life! With this amazing milestone, enjoy being an empty nester. You have raised amazing children who are now raising your incredible grandchildren. What a great journey you have been on! I hope all of your 50th birthday wishes come true!" She will love to hear these words on her special day. You will definitely help give her a happy birthday.
Perhaps the woman you are celebrating has a great sense of humor. You could play on her age and looks, in her 50th birthday card.
You could write the following happy 50th birthday message: "Happy birthday, you beautiful woman. You don't look a day over 30!"
On the other hand, some women do not appreciate joking about age and may feel self-conscious about growing older. In those cases, you may want to stick to a more sentimental or reflective message when figuring out 50th birthday wishes to write in a 50th birthday card.
Funny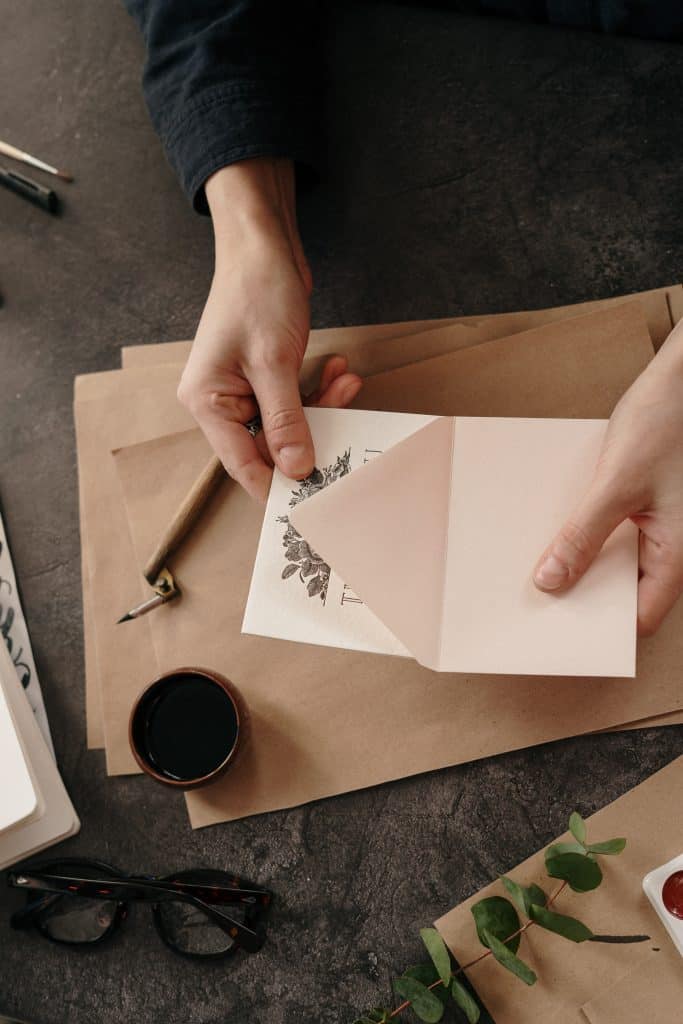 There are so many options if you are looking to be funny when wishing someone a happy 50th birthday in a card. Of course, calling the recipient "old" may come to mind, but there are other great ways to get across age without calling someone old. A funny birthday greeting may be just what the recipient needs. Offering a funny 50th birthday wish is an easy way to tell someone to have a wonderful 50th birthday.
Do you remember cassette tapes?! A 50-year-old will remember cassette tapes.
You could write in a birthday card: "I wish I could make you a mixed tape for your 50th birthday. Happy birthday my dear friend!"
There are many ways to bring in aging without just calling someone old. The recipient of your card has most likely experienced things like VHS tapes, records, corded phones, and even typewriters. You can bring up any of these to get a laugh out of your friend.
Being funny in a birthday card could also mean recalling fun memories. What a great gift to give to someone by reminding them of a funny time that you have shared together. If you have known the person you are giving the card to for a long time, you may share several memories.
There are also funny birthday quotes you can find to include when wishing a happy 50th. Of course, you could take the approach of just calling them old!
"Happy birthday, you old fart! Hopefully, your eyesight is good enough to read this card. Happy 50th birthday!"
Sentimental
50 years is such an accomplishment. What a fantastic age to reach. Letting the person you are giving a card to know how great this birthday is for them will mean a lot. Your message of sentiment will depend on how well you know the person you are giving the card to.
There are many people that we cross paths with in life. Perhaps someone that has helped you at some point in your life is about to turn 50. If you are not sure what to write in a 50th birthday card for someone who has helped you, you should consider saying thank you. People love being told thank you. If you have the opportunity to thank someone, what better time than with a birthday message. Offering congratulations while saying thank you in your 50th birthday wishes will be much appreciated.
Your message could be: "Happy 50th birthday to the person that has helped me in countless ways over the years. Thank you so much for being there and helping me along the way. I hope you have an amazing day!"
Memories are such a great way to be sentimental with those you care for. If you have had great experiences with the person whose birthday is, consider sharing them in a 50th birthday card.Turning 50 is a time of reflection for many people, and there is no better way to reflect on time than going back over events from the past. So many people hang on to cards that they are given; it would be a great keepsake for the recipient to have a card that has the story of a beloved memory in it.
Going over future plans or hopes is also a great sentiment to share when writing 50th birthday wishes. If the card is for a person who plays a vital role in your life, you can share future plans.
For example, your sentiment could be: "You have had an amazing 50 years! I am so excited about all of our plans to come. Your future's so bright, and I am so excited for you on this amazing birthday!"
Sending 50th birthday wishes inside of a card will be sentimental no matter what the situation. You are showing the person you care by taking the time to say happy birthday to them. Even using birthday quotes is a great way to express 50th birthday wishes. Offering congratulations on the amazing life that some one (like your wife or dad) has built is such a great sentiment to give.
Deliver the Card
Now that you have an idea of what to write in a 50th birthday card, you need to go get that card! Head to your favorite local store and pick out a card and add your birthday wish to it. You can include a gift or even their favorite treat when you deliver the card.
After learning that there are different ways to approach your birthday message, you will pick the perfect thing to say to the recipient of your card. No matter which direction you take with your message, the person will love that you remembered their birthday and that you were so thoughtful to go out and get them a card (or create one!).
If there will be a 50th birthday party for the recipient you could deliver at the celebration.. A 50th birthday celebration will be the perfect occasion to celebrate such a big day. Celebrating a wonderful birthday with a birthday cake and your happy birthday message will make for such a wonderful day. The person whose birthday it is will love your card and any of the 50th birthday sayings they will receive in other cards. Let's hope that the 50th celebration rocks!
Whether you choose to be funny, sentimental, or reminiscent, the person receiving your card will love it because it came from you. Figuring out what to write in a 50th birthday card may have seemed hard at first, but you are well prepared to give them the gift of your card. There are also so many birthday quotes and happy 50th birthday wishes that you can include in your card. What a fantastic thing to help celebrate a milestone birthday!