10 Wood Anniversary Gifts for Your Fifth Anniversary
Half a decade. Doesn't that sound so much more epic than "5 years?" 5 years is pretty monumental. You've reached a milestone in this marriage journey!
You can celebrate your 5th anniversary any way you like, but there is something special about the traditional gift for a 5th year anniversary: wood. In our modern world many have strayed from the traditional themed anniversary gifts, but I'm going to ask you to consider returning to anniversary gifting roots (roots, like for a tree, like wood… see, it all comes together!).
Why does a Kudoboard make such a great anniversary gift? ❤️
It's a thoughtful and heartfelt way to show a loved one how much they're cared about and appreciated on a special day!
Learn more about our anniversary cards
According to Brides,
These long-standing conventions date all the way back to the medieval period and were chosen as agents of good fortune and prosperity for the marriage.

However, the tradition didn't really gain popularity until the Victorian era. Contemporary opinions diverge from traditional lore and believe that each gift should be chosen to gradually increase in value as you invest more time into the relationship.
Celebrating life's special moments is a big deal here at Kudoboard and wedding anniversaries (particularly anniversary cards) are right up our alley.
So… Why is Year 5 the Wooden Anniversary?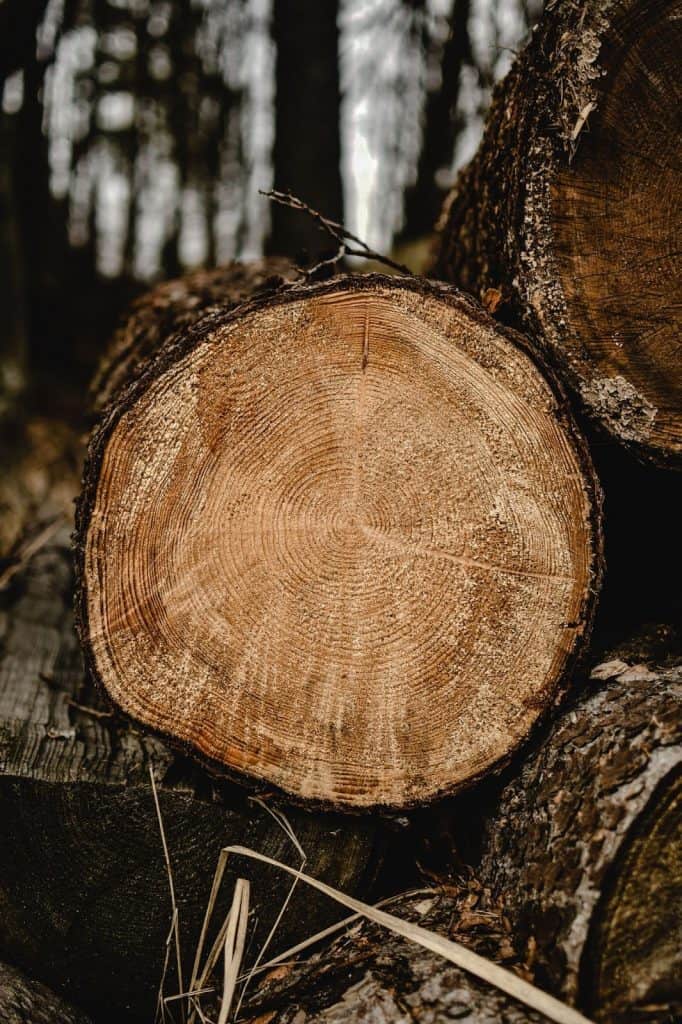 In your 5th year of marriage, you have established traditions, created memories, and built a foundation for the rest of your lives. As I'm writing this, I'm looking out the window at our itty bitty trees we planted in our backyard last summer. They look like twigs now, but I can't wait to see how they grow and flourish over the years.
In the same way, a 5-year marriage is rooted in love and grows stronger, and more beautiful over time. Dolly Parton is quoted as saying, "Storms make trees take deeper roots." YASS Queen! As life doles out triumphs as well as tragedies, your marriage can stand as a thriving source of love and protection.
Perhaps my favorite aspect of wood as the traditional 5th wedding anniversary gift is how trees are both rooted to a solid foundation, but also they never stop growing and changing. Keeping your marriage dynamic, joyful, and worthwhile, involves adapting to the seasons of life and a commitment to evolve into the best version of yourself.
Before I go too far off the emotional rails about the beauty of marriage, have no fear, I also present to you fun, practical, various price-pointed goodies to celebrate a 5th anniversary. While a sermon about marital love being like a giant oak is precious and all, you came here for gift ideas and have an empty online shopping cart.
Each of these wood anniversary gift ideas will help make your 5th anniversary special.
10 Wood 5th Anniversary Gifts
1. A Tree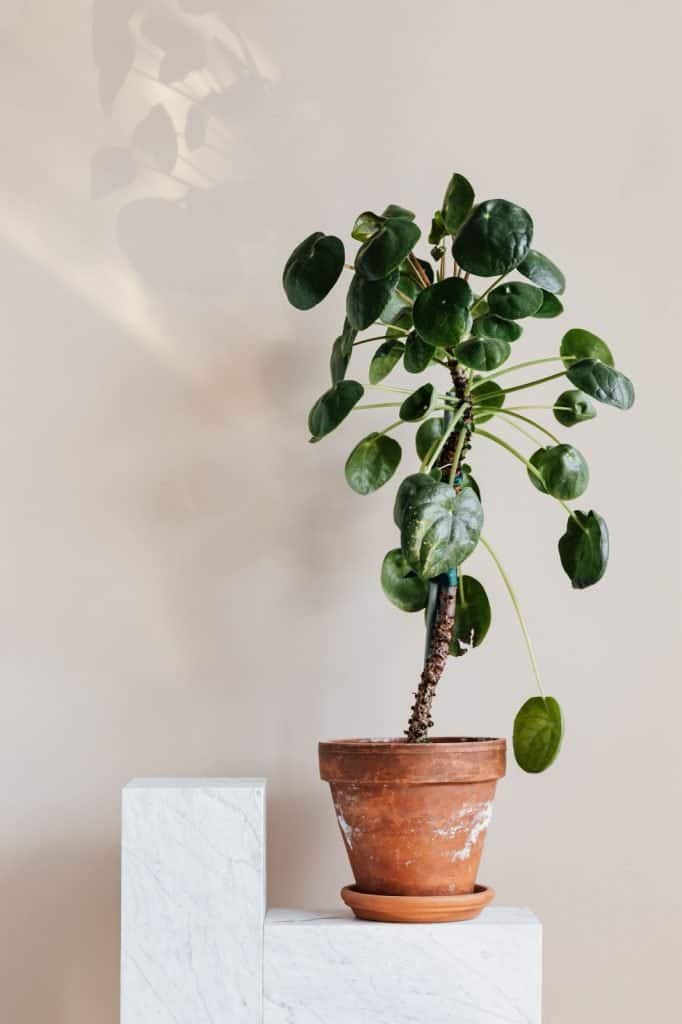 Let's get back to basics here. How about, instead of wood post-cut, we go all organic here and gift, wait for it… an actual tree. Now, before you go thinking about gifting your spouse a Charlie Brown Christmas tree, consider the beautiful possibilities for a 5th anniversary gift that can be planted.
While I fully support a local grower, these vegetation options from Willis Orchards are a fantastic 5th anniversary gift option. 5 years into your union, you may be homeowners, or have a porch you're feeling all Martha Stewart-y about. Don't even get me started on fruit trees. The possibilities for Insta-worthy shots of a basket of backyard grown bounty? Yes please.
2. Wooden Game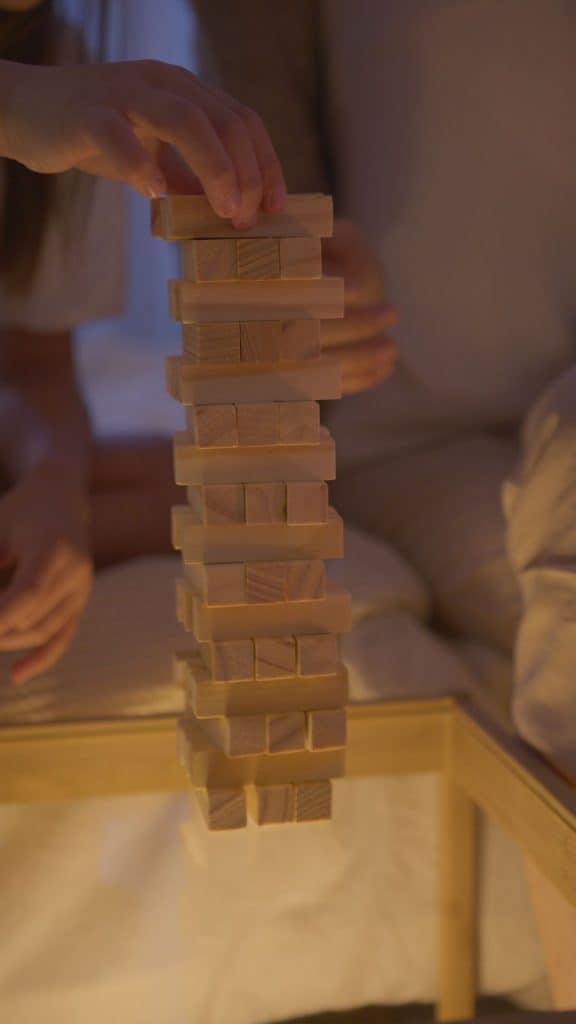 Me as a kid: Game nights are dumb. Let's watch a Disney Channel original movie.
Me as an adult: GAAAAME NIGHT! Who's bringing the snacks? Also, I will destroy you (ahem, competition gets me a bit fired up).
Old fashioned games have made a serious comeback lately and a brand new wooden game to add to your collection makes an awesome anniversary gift. I've recently been introduced to yard games, like this giant wooden Connect 4 or outdoor Jenga set.
Make the most of time at home by upping the class factor of your game collection. Wood games are much more sturdy and better looking than their plastic counterparts. These are such an enjoyable 5 year anniversary gift.
3. Bathtub Caddy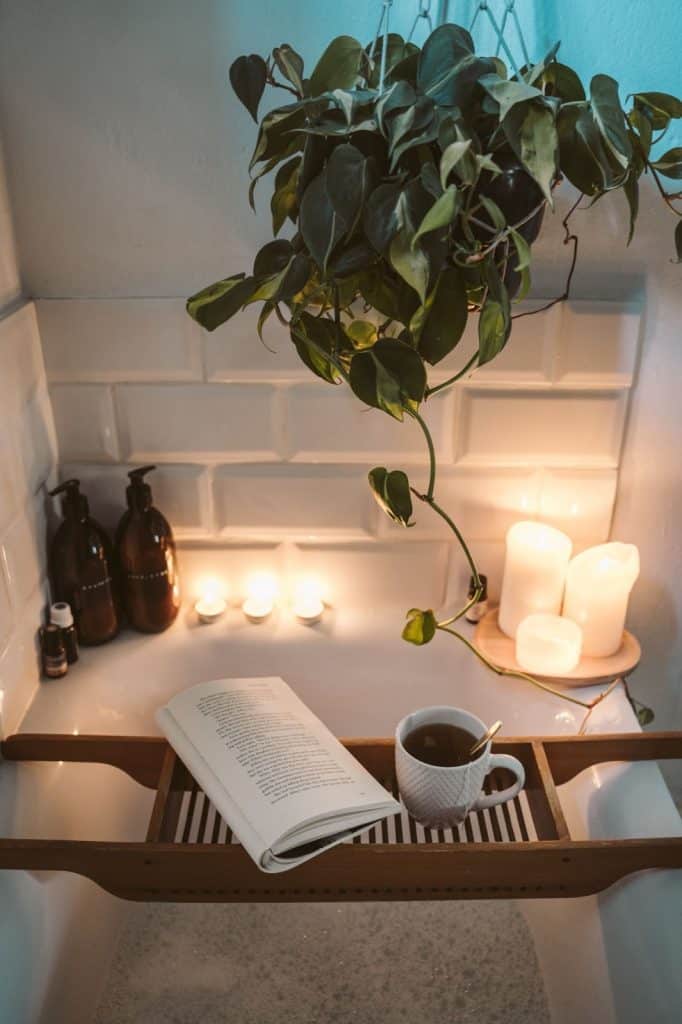 For a perfect anniversary gift she will love, look no further than a wood bathtub caddy (I love this one from Home Depot). This is an amazing gift idea because a bathtub caddy probably isn't something someone would just purchase for themselves. But I promise it will be well loved.
Just make sure you give this with the caveat that she also gets to try it out uninterrupted with some luxury bubble bath and a glass or two of merlot. I'm just looking out for you, man.
4. Wood Sign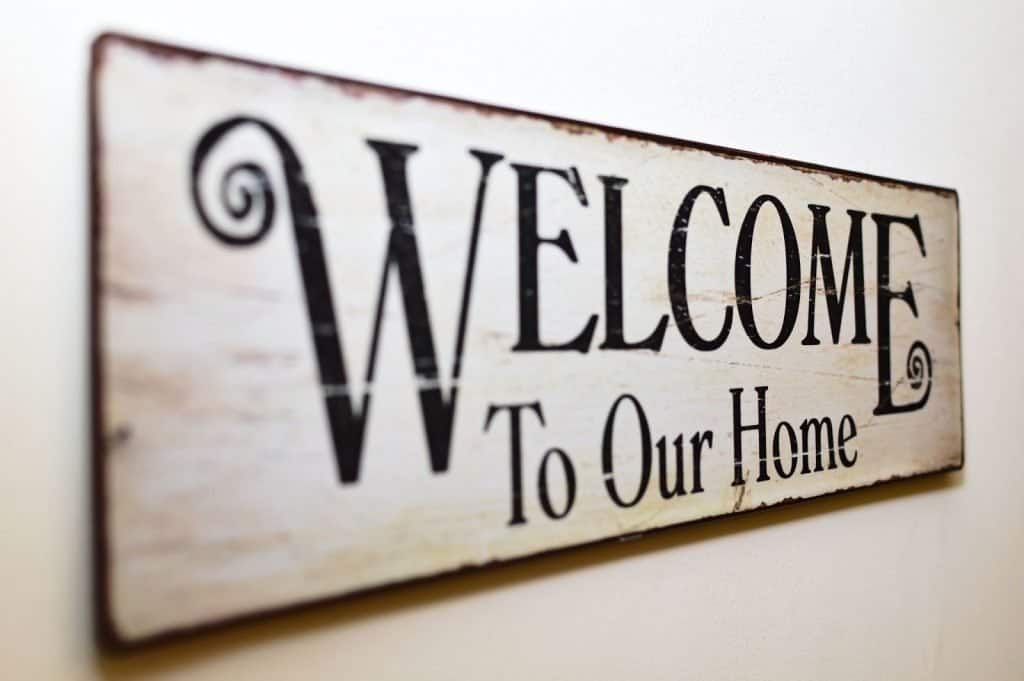 "Words on walls" is how my hubby recently described my decorating style. He's not wrong. The gang's all here, folks. We've got "blessed," "family," "love," "home," and my personal favorite, "farmhouse pantry." I'm not sure what that means exactly, but we've got the sign for it.
The reason why I love a wood sign as a 5th wedding anniversary gift is because the possibilities for what the sign says are really limitless. You can go with a cute, personalized living room or bedroom sign or even an inviting porch sign. You can even, much to my chagrin, go with a wood sign without words. This reclaimed wood map is nice looking and an excellent gift idea.
5. Charcuterie Board Tray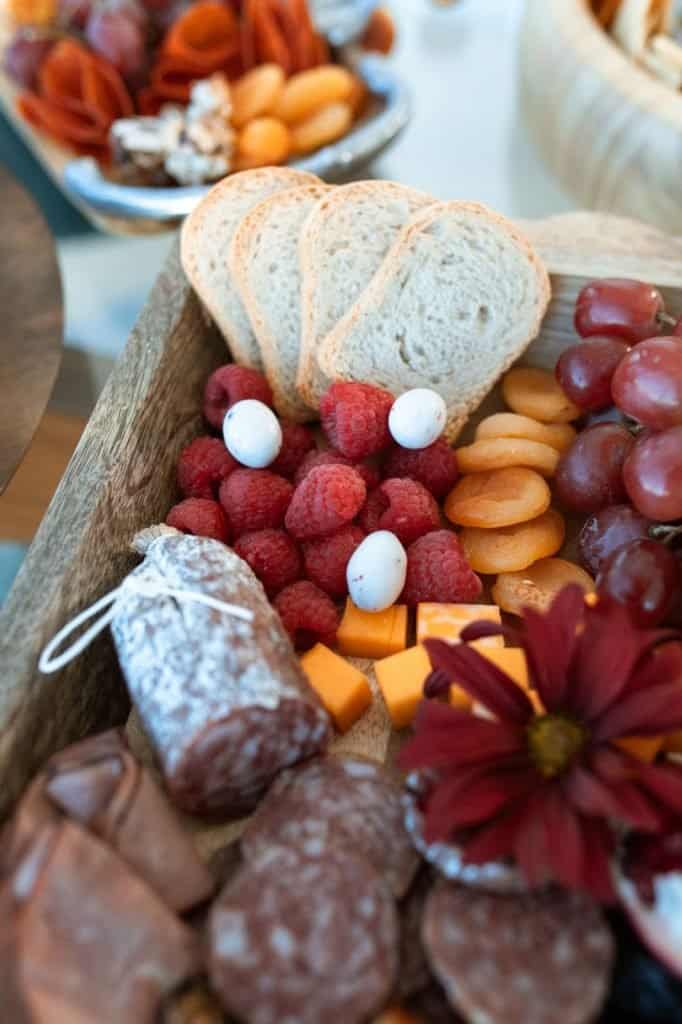 I recently learned how to pronounce "charcuterie," (it's shar-coo-tuh-ree, by the way) so now I sort of can't stop saying it. A couple of string cheeses and Triscuits does not a charcuterie board make, but in order to up your appetizer game, you'll need the proper tray. This is such a fun, on-trend 5th anniversary gift. This one is an Amazon bestseller and I can see why. It has a cute little slide out tray for cheese accessories! (Yes, that is certainly a thing).
This would even be a fun anniversary gift to actually use as you gift it. Select some cheese (smoked gouda is my jam), thinly sliced prosciutto, dark chocolate almonds, perhaps some fresh berries and you're in business. When the anniversary snacking is completed, and nary a cheese cube remains, the board could be revealed to be personalized with your names. Mic drop moment.
6. Wood Picture Frame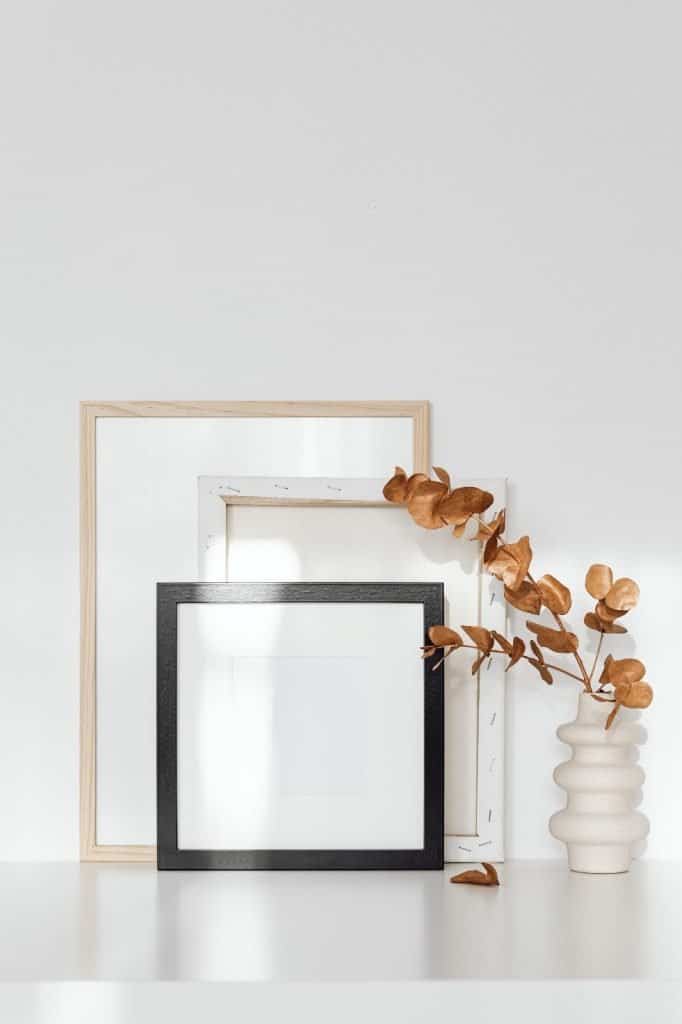 A picture frame is the most classic gift on this list. A nice, quality photo frame is timeless and appreciated by anyone. Whether you're shopping for a gift for your spouse or for a family member celebrating an anniversary, a frame is a winning 5th anniversary gift option.
Most of the frames in my home come from good ol' Target. They have a huge variety of wood frames that would make great 5th anniversary gifts that won't break the bank. For an extra thoughtful touch, add in a recent family photo. Or frame a special photo from your wedding day in a sepia tone or in black and white. It's a bit of a twist on a classic and that, my friends, is the recipe for a solid anniversary gift.
7. Sunglasses
When one thinks, "wood anniversary gift," the idea of sunglasses probably does not leap out. There are three cheap pairs of plastic sunglasses in my car console this very minute, so umm, wood? What? I discovered the brand Woodys recently and guys, these are so cute.
Wood sunglasses are such a wonderful 5th anniversary gift that both men and women will appreciate. Wood sunglasses are a creative take on the traditional 5th anniversary wood gift.
8. Traeger Wood Smoker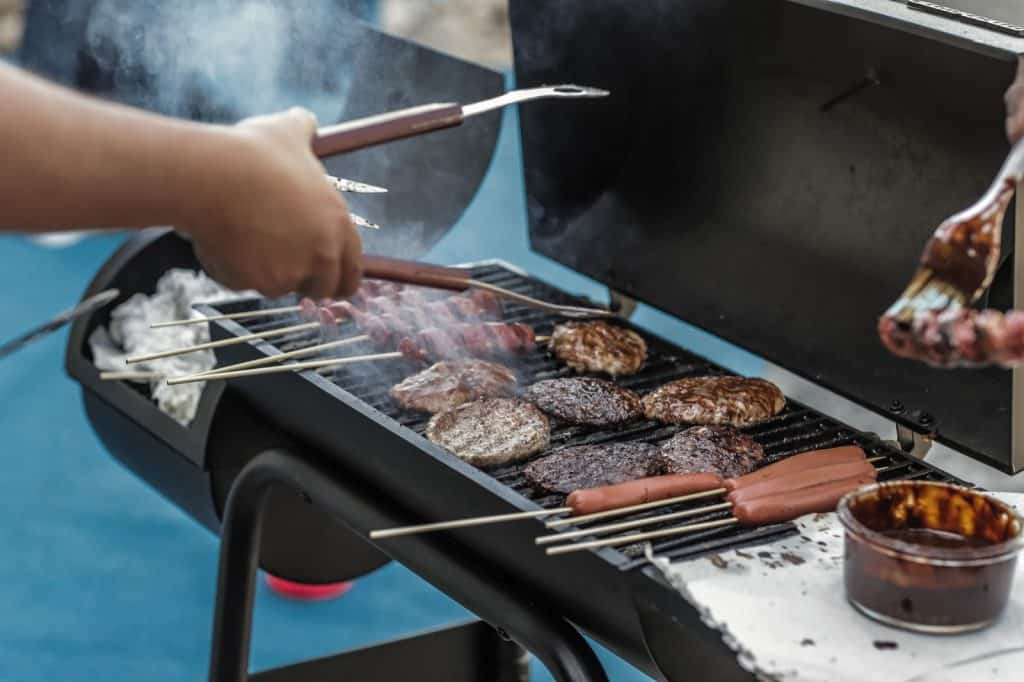 I get it, a whole wood smoker as an anniversary gift? Leslie, what happened to your vibe being all, "a casual special token of love will get the gifting job done?" I know, I know, but hear me out: the Traeger has changed my family's life. Ladies, do you yearn for an evening where your man not only plans dinner, but pores over recipe books, drives across town for the perfect cut of meat, and uses words like "flavor profile?" The Traeger is a game changer!
Now, instead of making this larger purchase on your own, and being all, "Surprise! Smoke me some ribs now!," maybe you and your spouse could go shopping for one of these bad boys together. I can't think of a wedding anniversary gift that will get used and loved more than a Traeger grill. The hype is real. Also? If you already own one of these, you could get some new pellet varieties, seasonings or accessories. It all still fits nicely into the 5th wood anniversary gift theme.
9. Wood Pallet Photo Print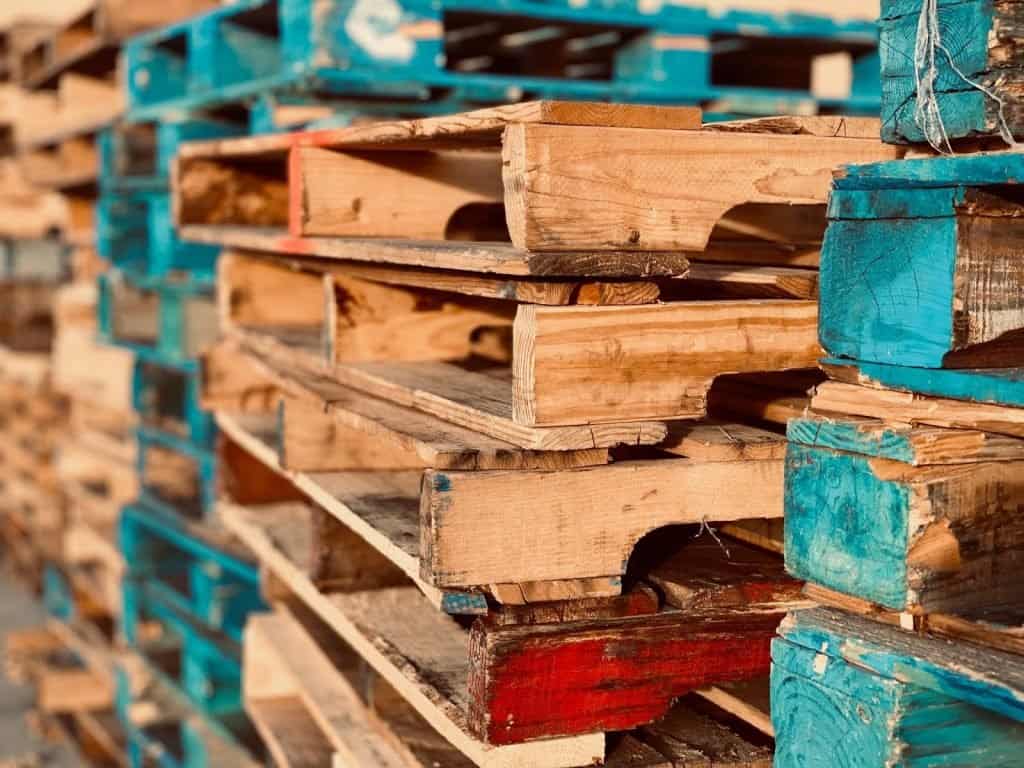 I spend a fair amount of time on social media, and these wood pallet printed photos are popping up everywhere! I might have seen ads for these enough now that I'm close to making a purchase. (I have been told I'm a marketer's dream.) Anyway, these beautiful wood photo prints are really cool looking and would look so nice in your home.
Around our 5th wedding anniversary, we started to transition away from wedding photo displays to family photos. A shrine to ourselves was cool for those newlywed days, but branching out with some more artistic photos and pictures of our son were much more appealing by that 5th anniversary. A wall decor refresh at the 5 year mark could be just what you need.
These wood printed photos are an incredibly unique, thoughtful wedding anniversary gift. My Wood Photo and Small Woods Home both specialize in this type of wooden photo printing.
10. Wood Utensils/Kitchen Tools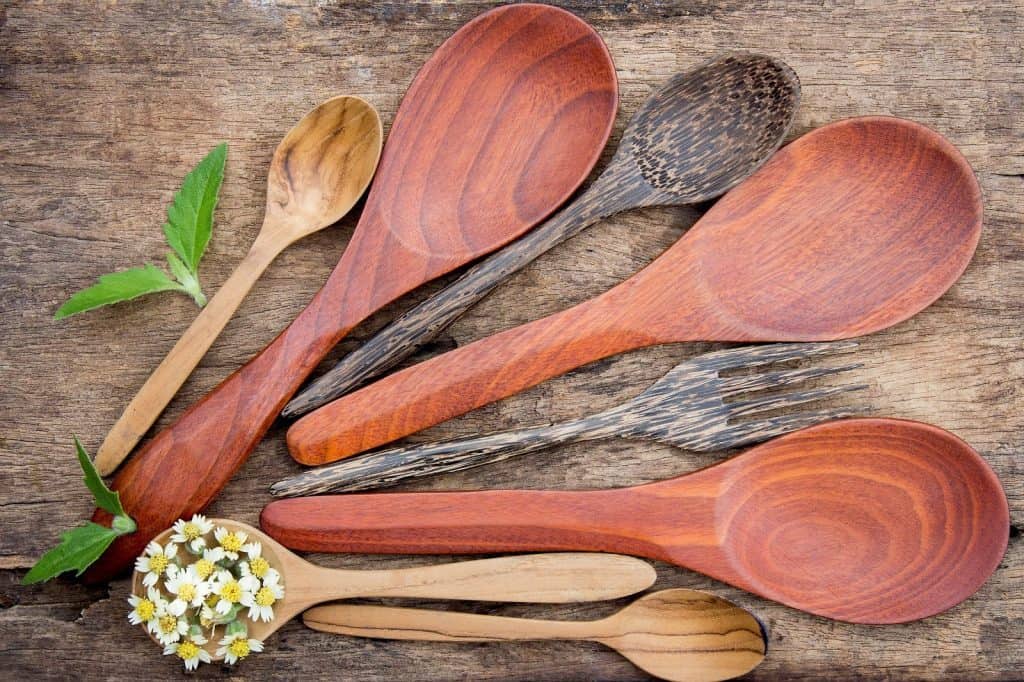 Wood utensils? Boring much? Don't sleep on these handy little kitchen tools that I promise you will use daily. I purchased these multi-use wood spurtle set and they are probably my most useful tool in the kitchen. And at a price point under $25, these little guys won't break the bank for a wedding anniversary gift. I know you probably received plenty of awesome home gadgets off your wedding registry, but at 5 years in, you might need to beef up that collection a bit or replace items you've used for the past half decade.
There you have it, 10 awesome wood 5th Anniversary gifts!
Wood is strong, resilient, and beautiful. Your 5 year marriage is as well. Celebrate a half a decade of your flourishing love story. These wood anniversary gift ideas would be even more special when gifted alongside a personalized anniversary Kudoboard for your loved one. 
Happy five years of wedded bliss and here's to finding the perfect fifth wedding anniversary gift!
Check out more of our anniversary articles: