11 Fun Ways to Celebrate a Remote Office Party
Now that many companies have moved to work remotely, they need to develop creative ways to celebrate holidays or birthdays. Remote or hybrid working can be challenging because of the lack of human interaction. A large complaint of many employees in different industries is a lack of employee appreciation and employee experience, which can lead to burnout and lack of employee retention. A way to solve this and help employees feel valued, is by celebrating birthdays. Even if it is a simple virtual birthday card, employees will feel recognized and important on their special day. Even though you cannot see your coworkers in person, you can still have a great celebration. Whether you choose to get together through Zoom or mail out a card, there are several different ways you can celebrate.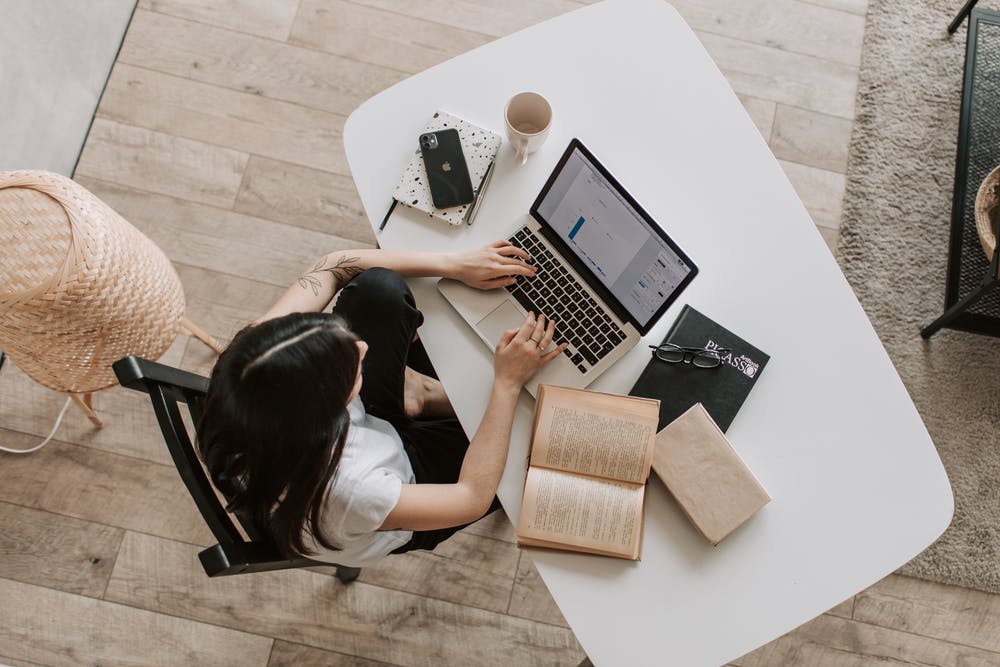 1. Make a Video
If an employee at work is celebrating a birthday but can't have a virtual celebration, make a video! You can ask each coworker to send in a small clip of them saying happy birthday, sharing a message, or even singing the happy birthday song and compile those to send to the birthday boy or girl.
Some excellent video services that you can use include:
Not only will a video brighten their day, but it is something they can save and rewatch. Even though you may not wish them a happy birthday in person, a video is a great second option.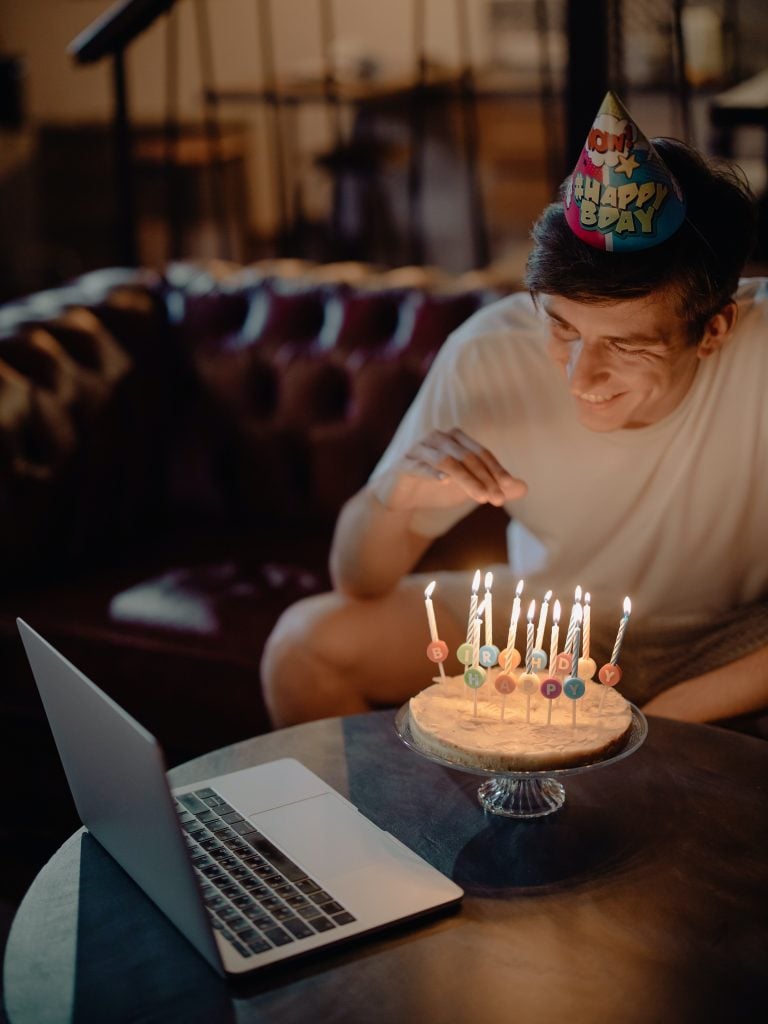 2. Virtual Celebration
A virtual birthday party for a coworker is a great idea. Set a time on every employee's calendar to get together and have a virtual celebration. If you sent your colleague a gift for their birthday, you could even have them open it during the party. Depending on what platform you use to video conference, you can change the background to be a celebration. Being able to share birthday wishes with a friend face to face, even if it's remote, means a lot.
Remote Activities
If you want to celebrate a holiday or have time set aside for team building, you can plan some type of game or activity. There are so many different types of activities that you can do remotely with your team: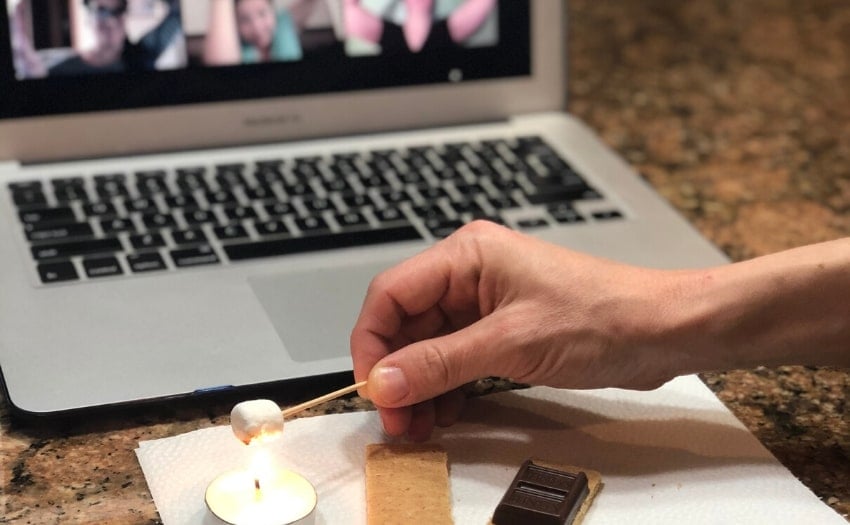 Tiny Campfire: Enjoy some smores over a tiny campfire, AKA a candle, while a "camp counselor" runs your event and helps your group with games. So fun!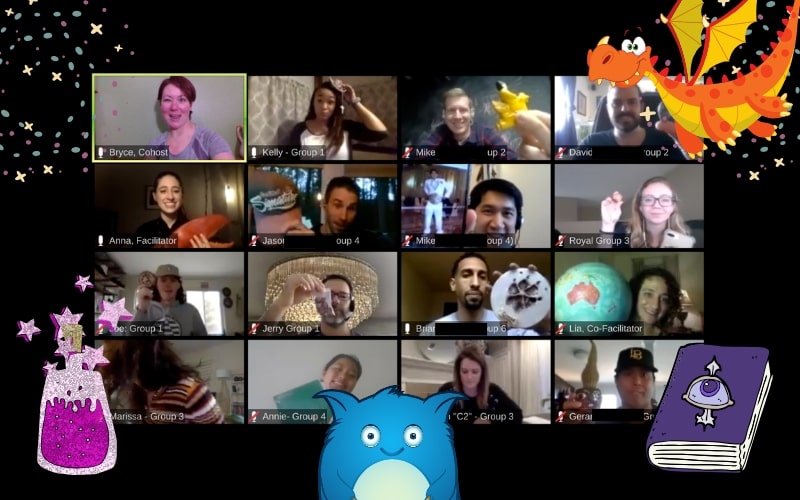 War of the Wizards: This company runs an online game for teams of people. You can solve puzzles and complete challenges together with your coworkers.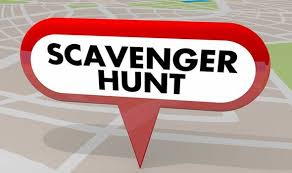 A virtual scavenger hunt: You can use a company that has a virtual scavenger hunt already set up with themes and clues of where to go on the internet to find items. Or you can arrange your own virtual hunt and give each employee clues about where to look online for different images or, videos or sayings.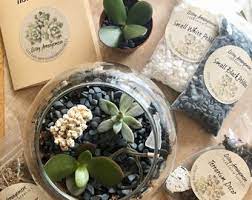 Make a terrarium: A great activity your team can do is build a small plant terrarium together. You can send the kit ahead of time and plan a time to get together to build it. The terrarium would be a perfect addition to their workspace, and you can have a conversation as you each make it.
A virtual birthday party for a coworker is another excellent idea. If you sent your colleague a gift for their birthday, you could even have them open it during the party. Depending on what platform you use to video conference, you can change the background to be a celebration. Being able to share birthday wishes with a friend face to face, even if it's remote, means a lot.
3. Showers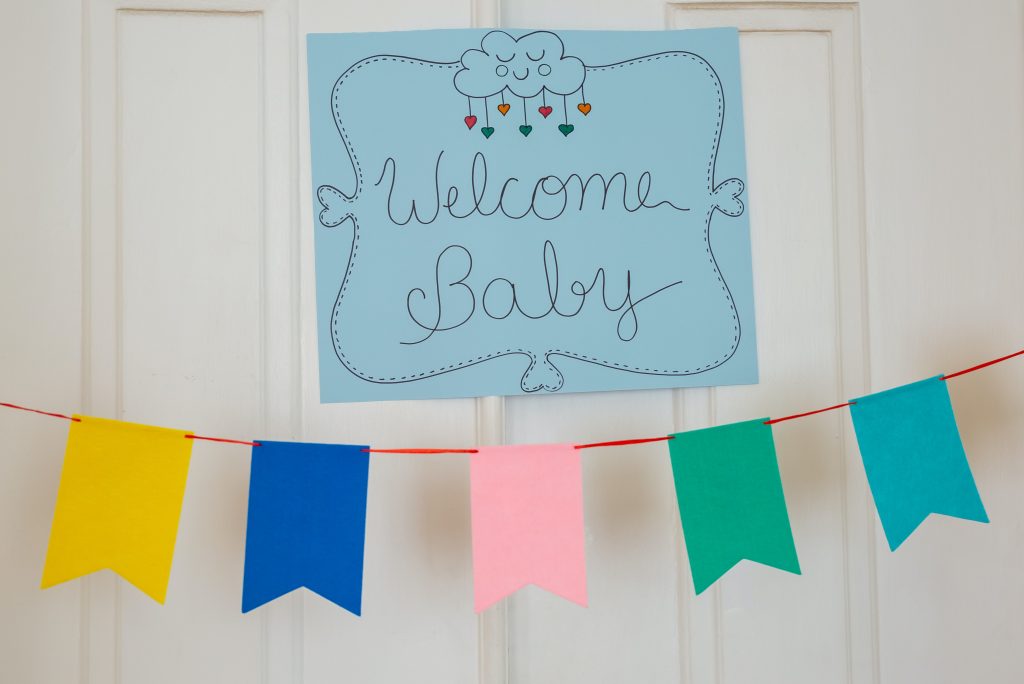 If a member of your office team is about to get married or have a baby, then you can throw them a virtual shower. Some great ways to celebrate a shower remotely are:
Each coworker who wants to participate can send a present for the employee, that is either about to get married or is going to have a baby, to open on camera. You can arrange a time for each person to log on and be there to watch and celebrate with them.
You can also have each person chip in to purchase a gift card for your employee to use for their wedding or the birth of their child.
If there are members of your office that are married, you can gather marriage advice and compile those to give to the bride or groom to be
For a baby shower, gathering pictures of your employees can be so much fun to share with each other.
4. Send a Present or Card
A present will show your coworker that even though you cannot be with them to celebrate their birthday, you still care and want them to feel special on that day. Having others chip in on a birthday gift will mean a lot to your colleague. Suppose your coworker is retiring and has mentioned their retirement plans. In that case, you can get them a retirement present to go along with those plans. Your remote team member will appreciate the sentiment and love the send-off into retirement.
You could even find a heartfelt card and send it to your employee, wishing them a happy birthday or retirement. If you can get others to sign the group card, that would be amazing too! But because of working remotely, you may need to sign it from the team. No matter how it is signed, your coworker will appreciate you recognizing them on their special day.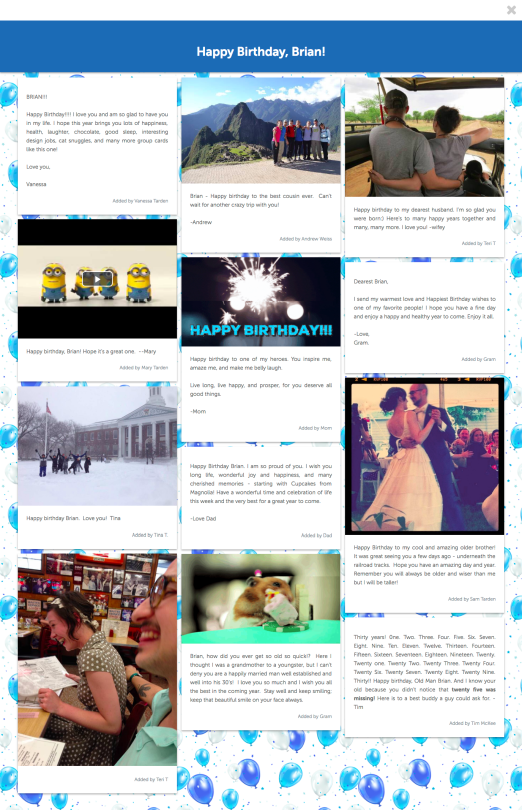 5. Create a Kudoboard
If it is a coworker's birthday, work anniversary, or retirement, you should consider making them a Kudoboard. By using Kudoboard, you can start a digital card for your coworker. You can share messages on the board, but you can also upload images or videos. Once all of the employees in your office have put a message on the board, you can print it or send it digitally to the coworker you are celebrating.
A kudoboard can be used for many different types of celebrations and occasions. It is such a great way to compile different memories or messages for a member of your team or for the entire office. 
6. Virtual Happy Hour
If you want to gather your employees for a holiday party or even just a team-building activity, consider doing a virtual happy hour. Tell each of your coworkers what time to log on to your video call and have them bring their favorite beverage as well. You can have a conversation or plan questions for the group to answer.
You can even order different beverages and snacks for your team to enjoy during the happy hour. Your team will love being able to experience a new beer or wine together and hear each other's opinions on it. Unboxing new products will be a fun way to celebrate any occasion. You can offer a toast virtually that everyone can participate in; what a great way to build office morale!
7. Cameo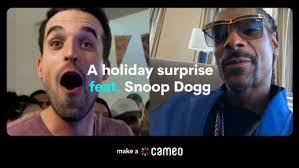 What better way to say happy birthday to a coworker than by having one of their favorite actors send them a Cameo. There are so many different types of celebrities to choose from. It could be their favorite athlete, musician, comedian, or artist. It is a unique and special way to say happy birthday to someone. It will be so much fun for your coworker to open their email and receive a special message from a celebrity. A Cameo will ensure that they have a very special birthday.
The idea of a Cameo is that it will be personalized just for the person you are celebrating. If you are holding a virtual party, it will be a great addition to the event. The person you are holding the celebration for will love it, along with their coworkers. It is also something they can keep and cherish for years to come.
8. A Virtual Escape Room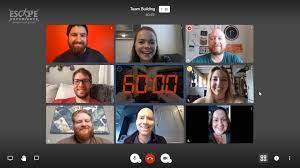 Since they cannot be together, your remote employees would love to do a team-building exercise or a unique party idea. A virtual escape room is a great way to have fun while also having a virtual party. You can have as many coworkers join as you like and have an amazing time working together. Not only is this fun, but it is also a great team-building activity for your remote employees.
Working together before the clock runs out will be fun and a thrilling experience. It will be an event to remember and an experience that your team hasn't had the chance to experience before.
9. Virtual Classes
If you are looking for a unique experience for your team, then arrange for a virtual class for them to take forever. There are so many different types of classes, there will be something for e interest in your office. Some great classes include: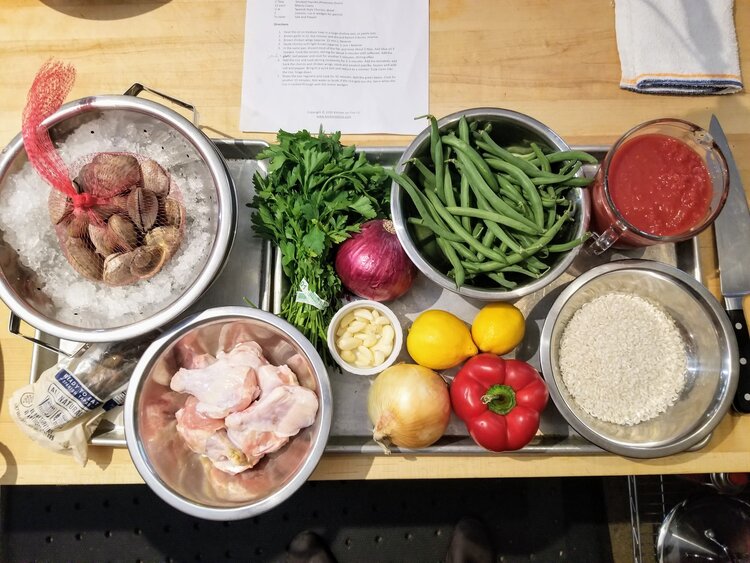 Cooking class: You will be taught, along with your company, how to make a meal. You will be told beforehand what to have on hand, and then you can learn how to prepare the meal with an actual chef!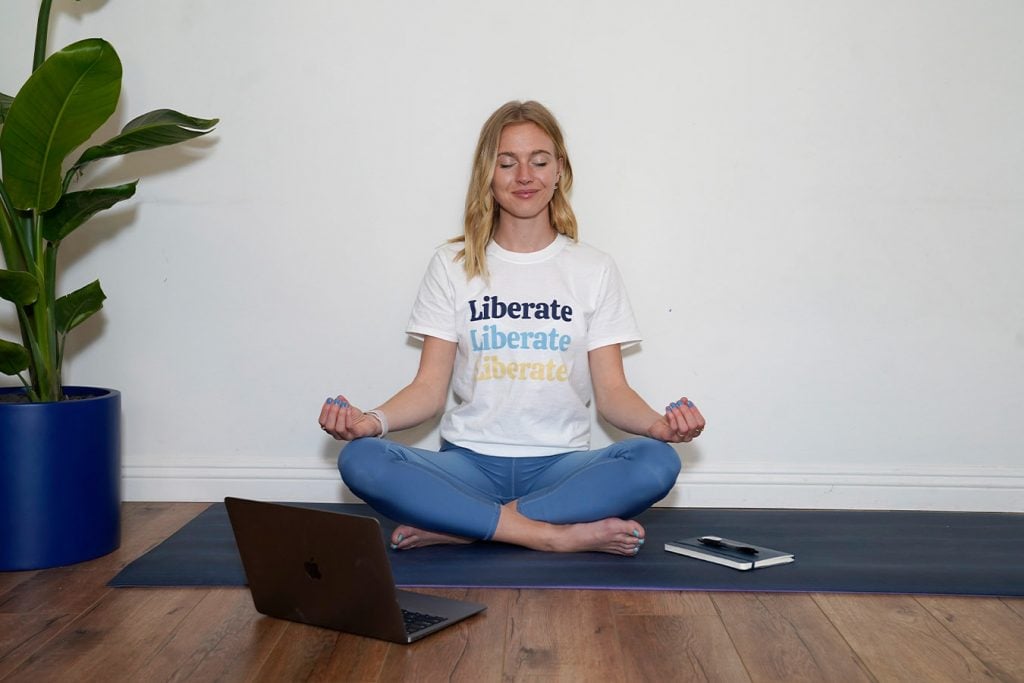 Meditation: Learn how to meditate and why it is good for your health. Then practice meditation together with the members of your office.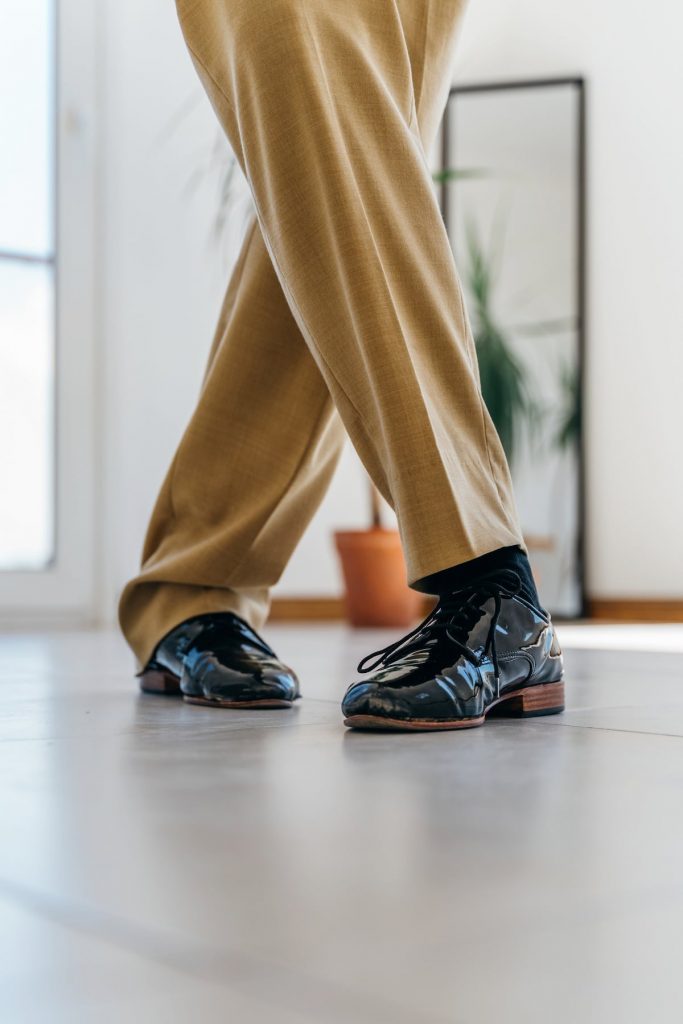 Dance: Learn different styles of dance from an expert. Getting together remotely and dancing away stress can be so much fun and a good release from the daily grind of work.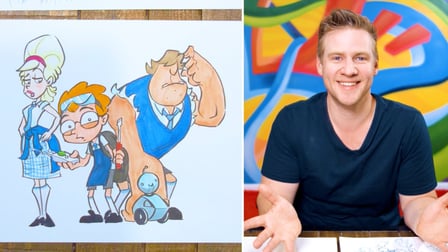 Art: Whether you want to have your team learn to draw or paint, there are virtual classes for that.
10. Guest Speaker
A great thing you can do for your office staff would be to find a guest speaker to come to present virtually to them. There are so many different motivational speakers or subject matter experts who would love to speak to your staff. If you are looking for a particular subject, you can head over and check out TED talks. You will find thousands of different talks on a range of topics. It will be an excellent experience for your team to gather together remotely, listen to a talk or speaker, and then have a conversation about it. What a unique idea for an office celebration.
11. Get Planning
Start planning for your next party today! With so many different options, you should have no problem throwing your next virtual party. Your employees will appreciate the thought and planning of all of your virtual party ideas. Connecting or even reconnecting with each other will help with employee morale and be an excellent opportunity to relax and have fun. Oftentimes, working remotely can be isolating so having an occasional get-together or remote party will help your employees know that you are thinking about their well-being. Here are more office birthday ideas to help your employees feel valued and appreciated on their special day.
FAQs about Office Birthdays
How to create a virtual birthday card for employees.
A birthday Kudoboard is easy to start by clicking "Create Kudoboard". You can name the card, choose a background, and set the font choices you'd like. Then you choose the delivery methods, reminder emails, and send it along for everyone to sign. Here is more information about virtual birthday cards.
What is typical office birthday etiquette?
Regardless of whether the office birthday celebration is virtual or in person, there are some etiquette rules to follow that ensures everyone feels equally celebrated on their birthdays (and avoids any other conflict).
Keep celebrations short and contained. Have a time limit for each party so it feels equal for everyone.
Hold a monthly celebration that honors multiple employees each month.
Try and make parties personal (even if you are hosting a group party, you can personalize it by getting a special treat for each employee, or ensuring each birthday employee gets their own card signed by everyone.