12 Ways to Mark Juneteenth in the Workplace
In recent years, more companies and organizations are emphasizing diversity, equity, and inclusion (DEI) efforts. 'Since Juneteenth recently became a federal holiday, recognizing Juneteenth in the workplace can be a vital way to strengthen these endeavors.
What is Juneteenth?
Juneteenth commemorates the day slaves were notified in Galveston, Texas of their freedom two and a half years after President Lincoln issued the Emancipation Proclamation. Until the General arrived with the announcement, many Southerners moved those enslaved to Texas, hoping to evade the executive order. June 19th, 1865, was the day more than 250,000 Black were freed.
The following year, the now-free people in Galveston celebrated the end of slavery and their freedom. Since then, celebrations continued and spread across the country.

Why is it Important?
The United States actively celebrates July 4th as a day of independence. However, July 4th was a time in history, not all Americans were free. For many African Americans, Juneteenth is the day they celebrate independence because that is when slavery ended. For them was Juneteenth Independence Day.
Juneteenth is a chance to celebrate how far racial equality has come and to highlight the ways it needs to improve. Even though slavery ended, racism is still a problem. There are ongoing inequalities in income, employment, healthcare, criminal justice, and education.
Specifically within the workforce, only 3.2% of senior leadership roles are held by African American professionals at large U.S. companies. This falls to 0.8% within all Fortune 500 CEO positions.
Juneteenth is our opportunity to celebrate the rich culture and history of the Black people while seeking ways to improve inclusion and diversity in our professional workplaces.
12 Ways to Mark Juneteenth in the Workplace:
1. Host a Lunch and Learn
Traditionally, the holiday is spent at a cookout or barbeque. Historically, this also became a holiday to discuss self-improvement and ways to advance racial equality. A lunch and learn can achieve both these purposes.
At a "lunch and learn", gather employees to eat traditional foods, typically red foods or barbeque. If you are unsure of what foods to serve, consider providing lunch from a Black-owned restaurant. Simply search Eat Black Owned online and you will be able to find a directory of restaurants in your area.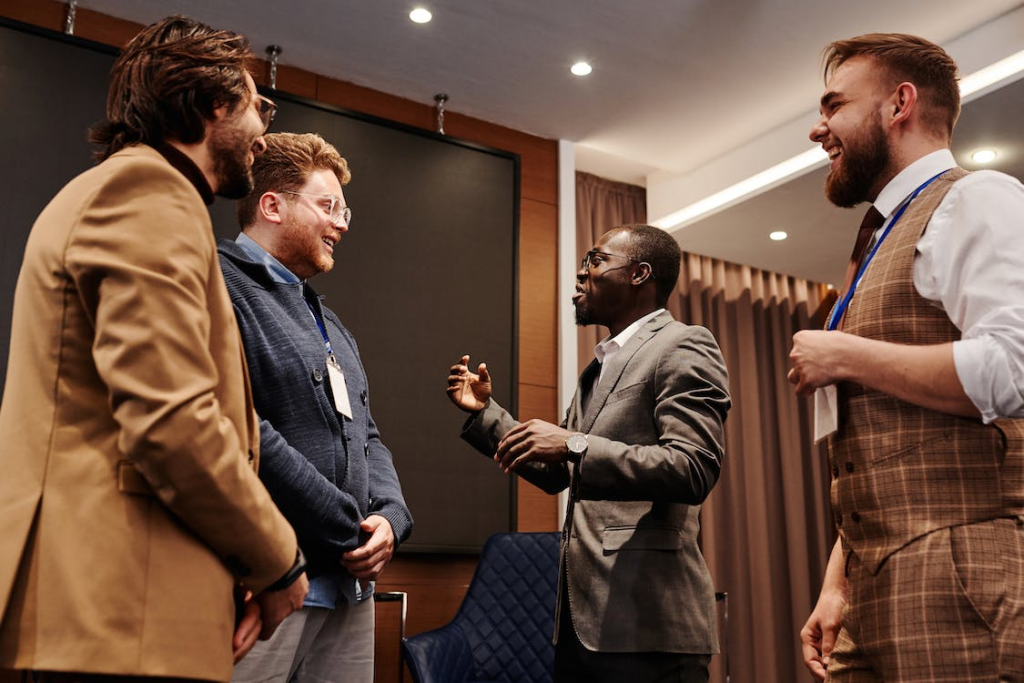 While employees eat, use this as a time to host an African American guest speaker. Use this as an opportunity for them to discuss topics your organization wishes to improve upon as part of their DEI efforts.
This can also be an opportunity for your DEI leaders to discuss the history of Juneteenth, why the organization is celebrating it, and other essential talking points.
2. Play a Juneteenth Trivia Game
Because the holiday is relatively new, a trivia game discussing the holiday can be a fun way to engage your employees in the event.
To host a Juneteenth trivia game, a few days before, ask employees to study facts about Juneteenth, African-American history, and culture. You could also provide the materials for them to study from.
Then, host a trivia event in person or virtually by asking questions related to the provided materials or Juneteenth-related facts. The group or individual who answers the most questions correctly wins. Spice up the engagement by awarding prizes from Black-owned businesses.
3. Host a "Did You Know?" Campaign
Planning an organization event? ❤️ Kudoboard is the perfect tool to collect messages, photos, videos, and more.
Learn more about our company event offerings
Because this holiday is new to most people, education is a vital aspect of your workplace's Juneteenth celebrations. A "Did You Know" campaign can be an excellent way to educate your employees.
To do this, display facts about Juneteenth or African American history around the office. Here are some places to post the information:
Office display screens using a Kudoboard Slideshow
Organizational portals
Posters hung around the building
Daily Emails
Consider adding historical images of people celebrating the holiday from the 1900s to today. Here are some facts to get you started on your campaign:
It is the oldest known holiday commemorating the end of slavery in the U.S.
There is a Juneteenth Flag of Freedom. The flag is half red and half blue, with a star in the middle.
Juneteenth is also known as Emancipation Day, Jubilee Day, and Freedom Day.
It took two and a half years after the Emancipation Proclamation for all enslaved people to be freed. This is why we celebrate Juneteenth.
Emancipation Park, in Houston, Texas, was purchased specifically for Juneteenth celebrations.
4. Create a Quote Wall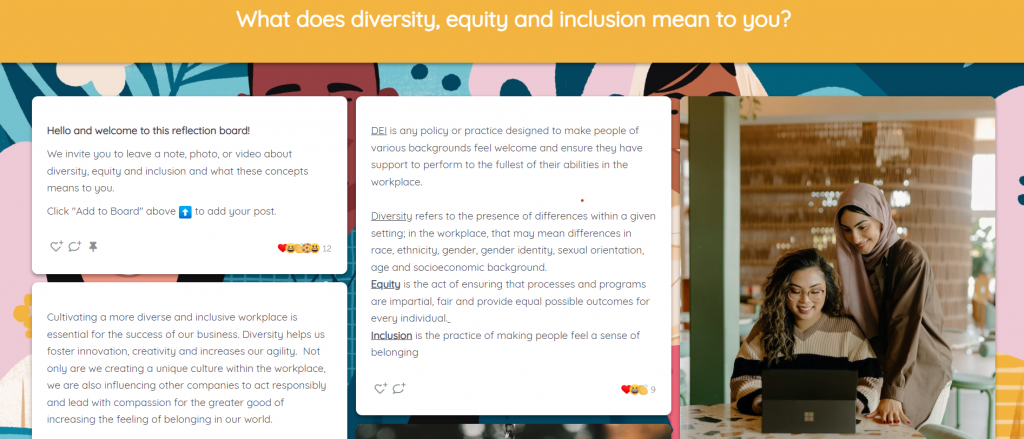 Find somewhere in the office to display various inspiring and important quotes that focus on Juneteenth. As part of the quote wall, you can encourage employees to contribute their own favorite quotes on this topic.
Creating a company Kudoboard is a perfect place for employees to contribute their favorite Juneteenth and Black history quotes. Once you created a Kudoboard, send out a company-wide email with the instructions and the link to the DEI event board. As employees contribute, the board will become filled with meaningful quotes the organization can enjoy and discuss. 
Here are some quotes you could include on your quote wall:
"Juneteenth has never been a celebration of victory or an acceptance of the way things are. It's a celebration of progress. It's an affirmation that despite the most painful parts of our history, change is possible– and there is still so much work to do" – Barack Obama
"Today on Juneteenth, the day we celebrate the end of slavery, the day we memorialize those who offered us hope for the future, and the day when we renew our commitment to the struggle for freedom." — Angela Davis
"Won't it be wonderful when Black history and Native American history and Jewish history and all of US history is taught from one book? Just US history." — Maya Angelou
5. Surprise Employees with a Black-owned Business Gift Box
A gift box will directly support Black-owned vendors and businesses and improve employee experience. Employees will enjoy the surprise items and become aware of more Black-owned businesses to support.
To do this, simply curate a specialty box of items you feel your employees would enjoy. You can leave the gift on their desk the night before or have them collect it at some point in their day.
6. Host a Charity Drive
As a company, select a non-profit dedicated to improving racial equality in America or seeking to improve the lives of African Americans. Once your company chooses the organization, host a charity drive for employees to donate. Consider matching employee contributions to lend further support to the charity drive.
7. Give Employees paid time off.
Since Juneteenth is now a federal holiday, this can be a perfect opportunity to offer time off. Whether it's on the day or added to individual PTO days, this can provide employees the time to how they wish and with their families and friends.
Time off will set the day apart and encourage employees to educate themselves on the holiday's traditions. Additionally, an added day will boost productivity and happiness within your company.
8. Organize a Book Club
This can be a perfect virtual or out-of-work-hours way to celebrate. It is educational and can build team unity as they discuss the selected book.
To organize a book club, select a book written by a Black Author from any genre or one that discusses Black history. Then invite employees to read it. Once everyone has had time to read the book, select a time to meet and discuss the book together. This can be a great way to expose members to Black-contemporary authors.
9. Host a Cookout or Barbeque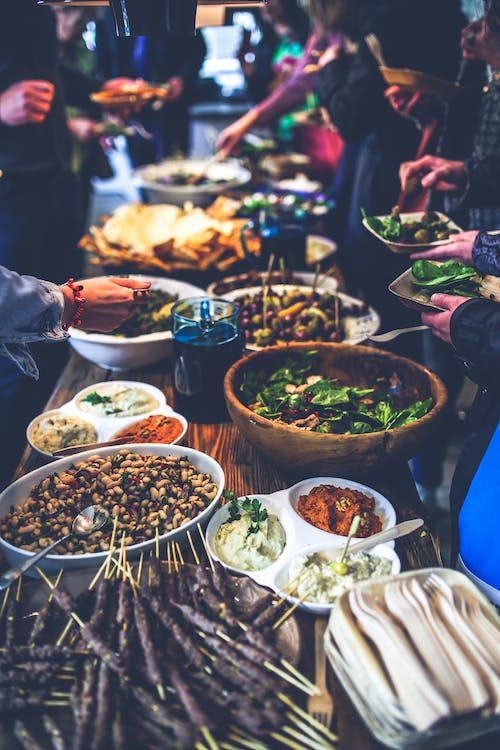 Food is a major part of honoring this holiday. Historically most Juneteenth celebrations are based around a cookout or barbeque. So gather your employees around and host a company cookout.
Invite employees to bring their families and food to share. You can supply the main course like hot dogs or hamburgers. You could add some competition and create an employee cook-off. Whatever way you do it, gathering together in honor of Juneteenth can be a perfect way to mark the holiday.
10. Distribute Informational Materials
A key component of Juneteenth is education. Use this as an opportunity to educate your organization on the holiday, racial equality, and other pertinent information by distributing informational materials.
Here are some ideas on what informational materials you could distribute:
Critical texts that detail systemic racism and oppression
Lists of local Juneteenth celebrations
Ideas on how they can honor the holiday individually
List of African-American-focused museums, displays, and cultural centers
Important historical events for African Americans
11. Organize an Opal's walk.
Opal Lee is a civil rights activist who spent many years campaigning for Juneteenth to become a national holiday. In 2016, she began marking this effort with a 2.5-mile walk as a way to commemorate the 2.5 years it took for slaves in Galveston to be free.
As a way to celebrate Juneteenth, you can gather employees together to take a 2.5-mile walk together. Provide water post-walk snacks and an opportunity for celebration and betterment.
12. Invite Local Black Artists to Display or Share Their Art
There are many talented Black artists, writers, poets, and creators around. This can be an opportunity to expose your teams to greater diversity in art by highlighting Black artists. In doing so, they will also gain a further understanding of diverse perspectives and cultures.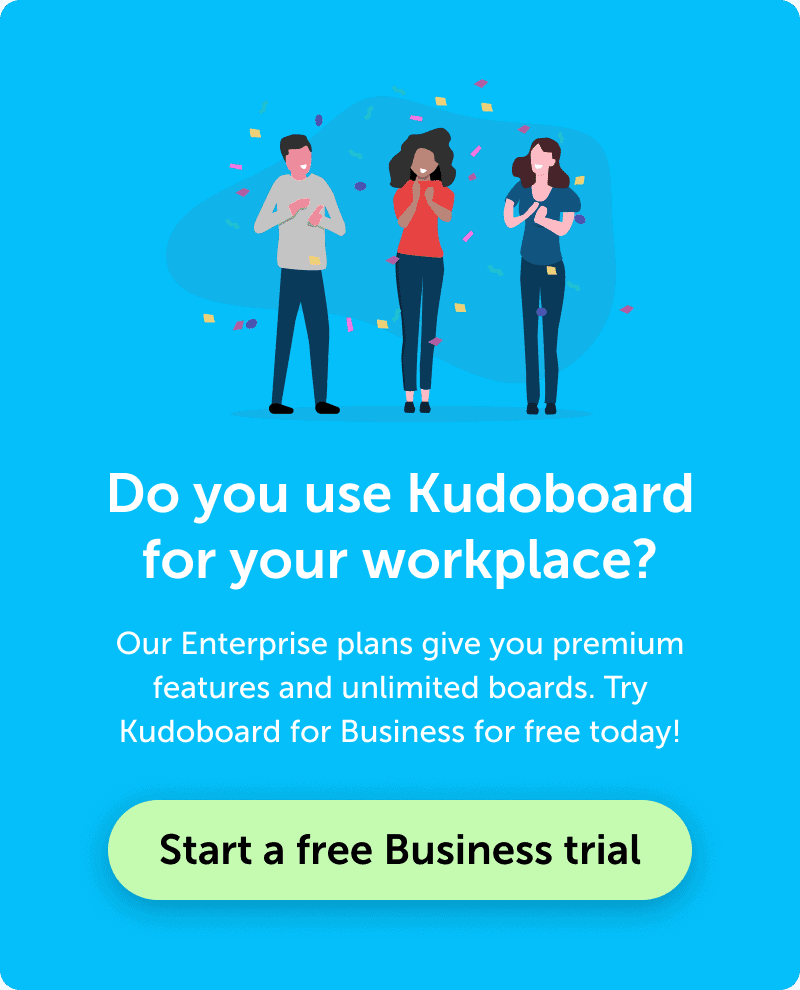 Here are some ways to do that:
Invite local Black artists to display their art around your building.
Purchase framed art prints from Black artists off of sites like Etsy.
Invite Black authors to read poetry, stories, or book excerpts to the organization.
Celebrate Juneteenth to Improve Inclusion Efforts
Honoring the Juneteenth holiday as a company can be a perfect addition to greater DEI efforts within your company. It is a time to celebrate but it is also an opportunity to lend greater support and equity to Black Americans. Whatever ways you choose to mark the holiday within your organization, use this as a stepping stone to a more inclusive workspace for your employees.