13 Fruit and Flower Gifts for Your Fourth Wedding Anniversary
"Oh great. I get to spend money on something that won't even last until the weekend." – you before reading this article.
The big four. Fantastic four. May the fourth be with you. At four years of marriage you can enjoy the benefits of comfort and familiarity, but with the added development of family. Statistically married couples are having children or thinking about having children around their fourth year of marriage. Whether or not this is where your marriage finds itself—four years is just plain fun.
Have you sensed a theme here? Get comfortable with some fabulous, fruitful, fun alliteration, because your fourth anniversary gift is all about fruit and flowers, and we've got the best wedding anniversary gift ideas for you.
Why does a Kudoboard make such a great anniversary gift? ❤️
It's a thoughtful and heartfelt way to show a loved one how much they're cared about and appreciated on a special day!
Learn more about our anniversary cards.
Fourth Anniversary Gift: Fruit & Flowers
We've talked about paper, cotton, and leather anniversary presents for the first three years of anniversary celebrations. The nice thing about year four is that the gifts are naturally a little more romantic. The flip side is that they're (usually) not permanent and many people (*cough* my husband *cough*) think that temporary gifts are "useless" and "a waste of money." Don't listen to the haters. There is beauty and symbolism in a fruit or flower wedding anniversary gift.
Blossoming: These gifts blossom and grow into something beautiful. In the beginning stages the seed wasn't much to look at, but once it blossoms you can enjoy the work and growth it took to get you here. Any gardener can tell you that the satisfaction of a plant blooming after a long winter of rest or the weak sprigs of spring is an excellent metaphor for marriage.
Fruit: Delicious, juicy fruits (and lush florals) take time and care to grow into their most incredible form. So too, your marriage will grow stronger and more enjoyable over time if tended well. Rarely do you eat seeds, and premature fruits are often bitter, but over time fruits and marriages can become something amazing.
Senses: Cotton and leather gifts can provide a great tactile gift, but you just can't compete with the heady smell of a fresh bouquet of flowers or the juicy drip of a ripe strawberry. Flowers and fruit are best enjoyed by engaging all five senses. Similarly, by year four your marriage has deepened beyond physical attraction or emotional satisfaction. You're exploring the deeper senses of trust, companionship, and challenge.
Have we convinced you? Let's get romantic with bright colors, beautiful scents, and a gift that says "your enjoyment is all I need."
13 fruit and flower gift ideas
You're gonna need to swallow any doubts you have about perishable gifts. If your spouse hates them, then sure, ok. I'll mix in a few permanent (or less perishable) anniversary gift idea options for you grinches out there. But just because something will eventually die or be eaten doesn't mean it isn't an excellent way to show you're thinking of your spouse and your wedding day four years ago. Modern anniversary gifts will flip the script to make your gifts more thoughtful—and useful.
1. Fresh Fruit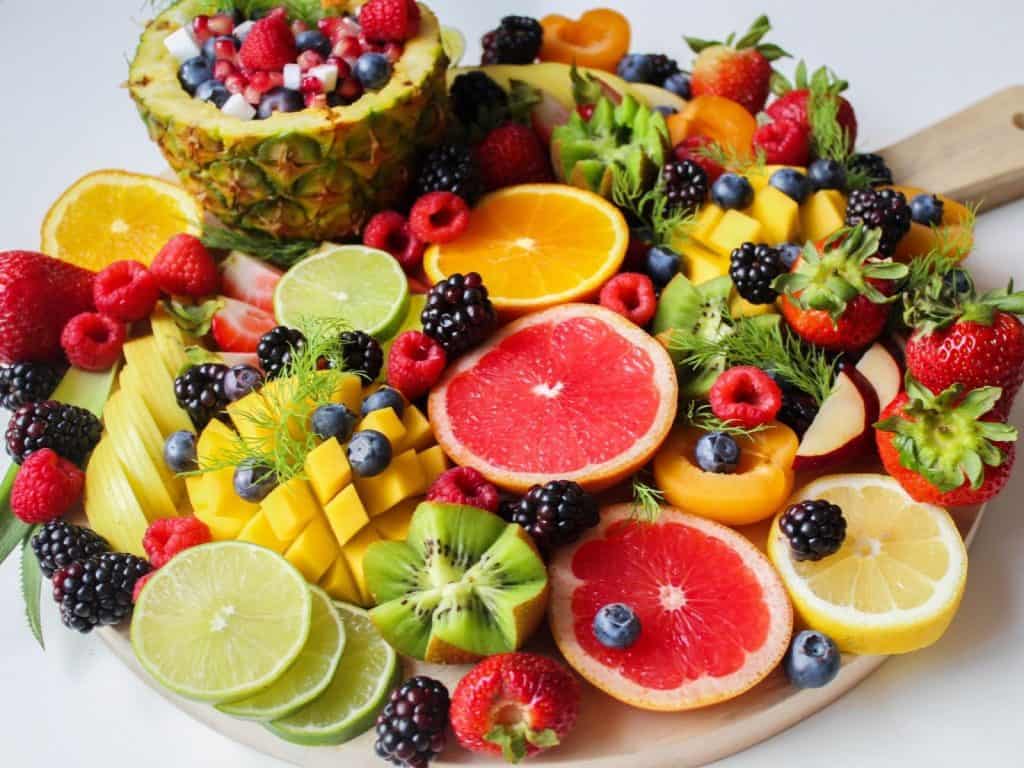 There are so many great options for every single price point when you keep it straightforward with fruit. Four years in you BETTER know your spouse's favorite fruit. Heaven help you if you don't.
$: Arrange their favorite fruit in your prettiest bowl (or buy one we suggest down below)
$: Prepare or buy their favorite fruit dish (mine's a tie between peach cobbler and apple pie)
$$: Edible Arrangements (but avoid the honeydew melon, everyone knows that's a garbage fruit)
$$: Fondue at home or a nice restaurant
$$$: Harry & David basket if you're feeling extra bougie
Huge budget to no budget, as long as you know what fruits your spouse likes you can gift a fruit fourth anniversary gift that shows your spouse your appreciation and love. You can get bonus points by enjoying your fruit on a fancy picnic in your favorite location.
Is fresh fruit not your jam? Ok, then. Try jam.
2. Bouquet
We just had to get these first two out of the way because, duh. But just because they're expected doesn't make them any less romantic. There's a reason the traditional anniversary gift of flowers spells romance. Simple bouquets can cost you less than a fast food run, especially at a grocery store or wholesale warehouse like Costco. Even a single stem tied with a ribbon and a loving note can fit the bill.
Hey husbands. Want to make it extra special? Reach out to your wedding florist and have them recreate your wife's bridal bouquet. Prepare for the waterworks. If she's dried her bouquet, you can have them pressed and framed for a permanent reminder of your special wedding day.
Hey wives. Don't assume flowers are off the table for your husbands. A flower arrangement delivered to his office featuring his favorite colors will leave him smiling for days. Seriously think about it. Has anyone ever sent him flowers before? It's sweet. And if flowers aren't his thing… try a succulent or desk plant. Heck, maybe a meat bouquet can make a nice substitute. We'll allow it.
3. Fruit bowl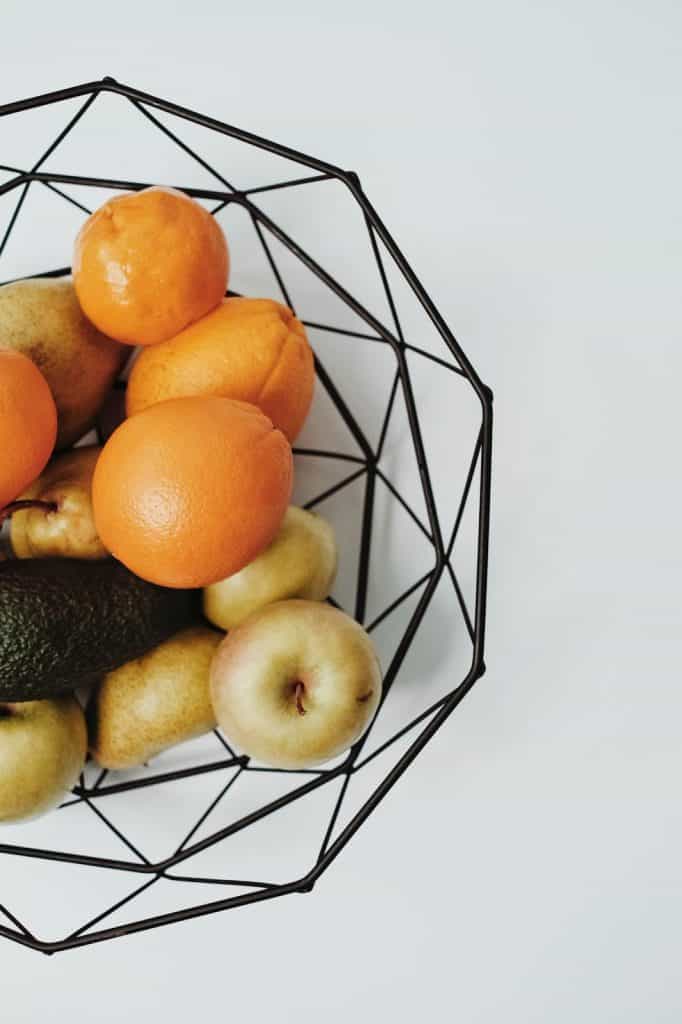 We love a fancy display or serving bowl. If you're more practically minded this can be a great, useful option that can fall under the fruit anniversary theme. A beautiful bowl can be used functionally to hold your snacking fruit on the counter (making them look better), as a serving feature when you host a party or other event in your home, or simply as decor to style a desk, mantle, or bookshelf. Here's some fun options to get you started:
Fill with your spouse's favorite fruit (or fake fruit, whatever floats your boat) and top with a ribbon on your counter for a lovely fourth anniversary gift discovery.
4. Blender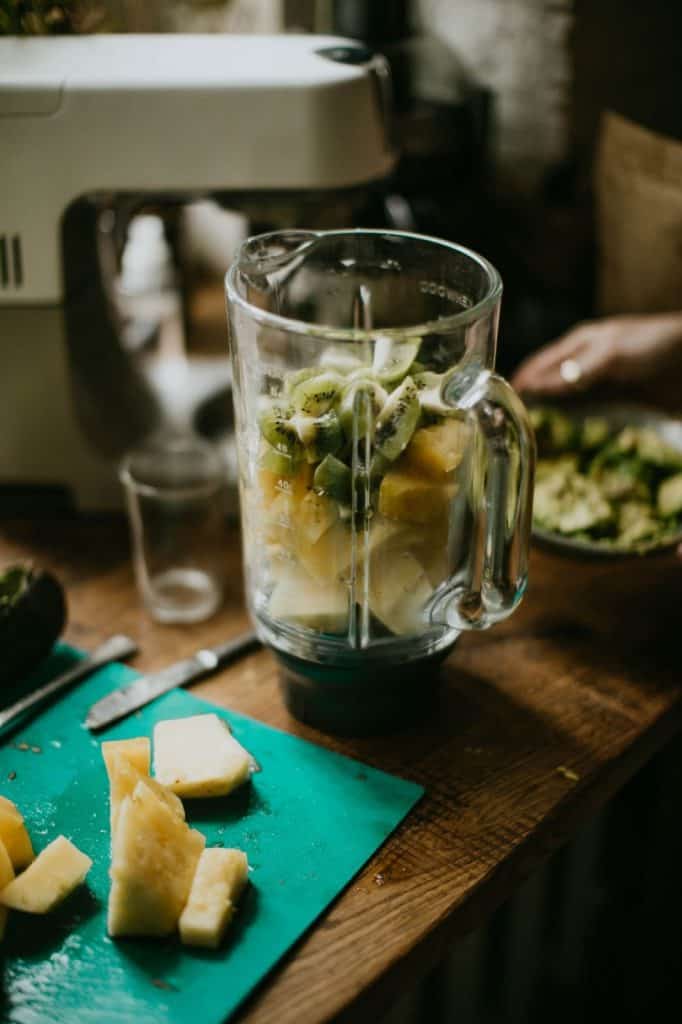 Fruit and flowers are the traditional fourth-anniversary gifts, but the more modern gift interpretation is kitchen appliances. The idea is that four years in, some of your smaller appliances might be due for an upgrade. Maybe you've decided you're breakfast people so you want a waffle iron. Or how about a blender?
What goes well with fruit? Other fruit. And ice. Perhaps a protein powder if you're tryna get ripped. We don't know your life. We just know that a solid blender means delicious smoothies. Or milkshakes. Or margaritas. Just throw some strawberries in there and BAM. You're hitting both the traditional and modern interpretations of the fourth wedding anniversary gift.
You can get single-serve blenders for around $20, all the way up to the real deal blenders that can blend concrete. Do your research and choose the right one for your home
5. Wine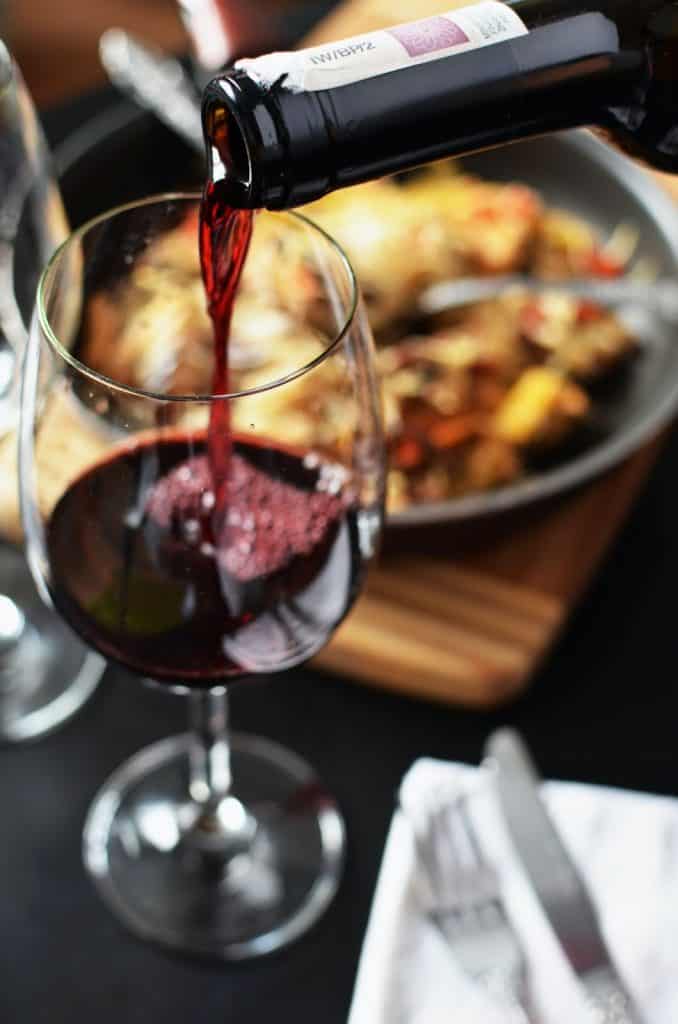 Wine is fruit. Don't let anyone tell you otherwise. If your spouse is an aspirational sommelier, this will be the easiest gift ever. A bottle of their varietal, maybe paired with a sharp pair of wine glasses or a decanter can keep it simple, or you can branch out with something more challenging. Try a wine tasting event or a wine tasting class, or sign up for a wine delivery service.
6. Vase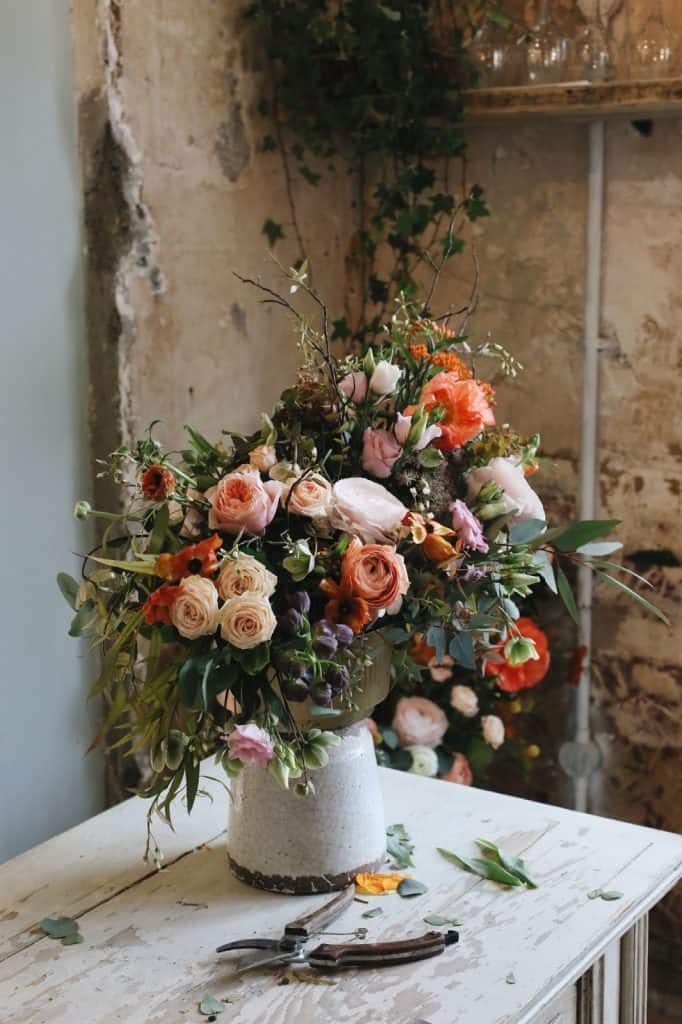 If you only have one vase and it's clear… get a new one. A cool vase that fits with your personal style and interior design can be both functional and beautiful. Who knows, it may just inspire your spouse to buy flowers more often just to fill it.
We're obsessed with this Amaranth vase, which allows you to trim stems and empty gross water from the bottom, keeping your flowers healthy and blooming for longer periods of time. Get funky with a letter combo vase like this one from Uncommon Goods, or play it safe with this eternally stylish geometric white vase. Hate "useless" flowers or have allergies? No problem. Head to your nearest craft store and buy fake flowers you like the look of, arrange them in your new vase, and voila! Floral anniversary gift achievement unlocked.
7. Plants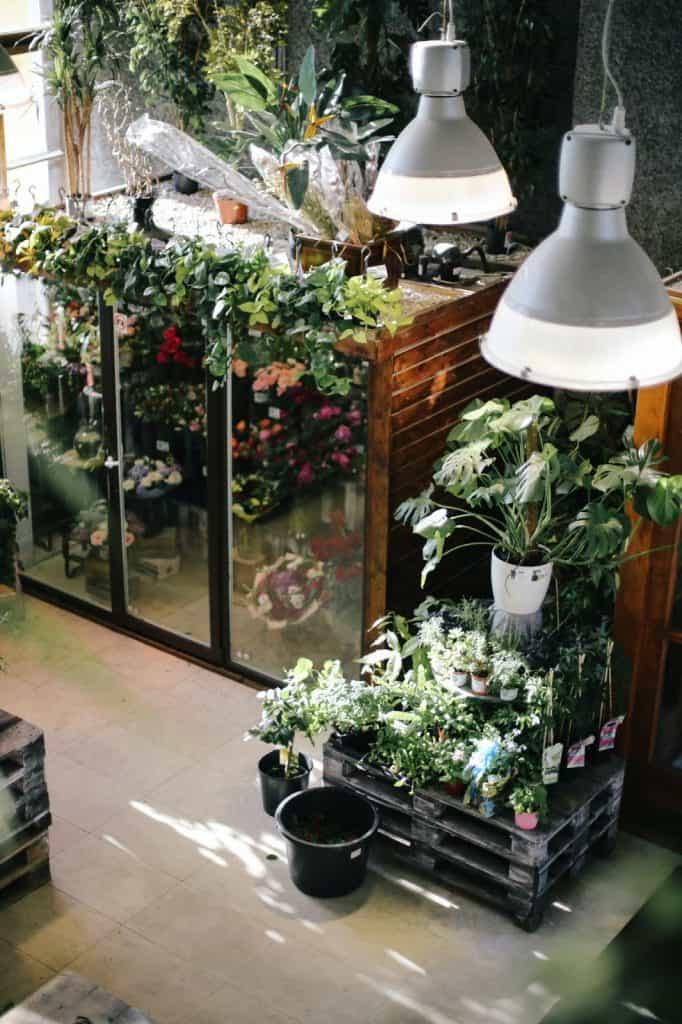 Flowers aren't everyone's cup of tea. Like we mentioned before, there are some heartless individuals who think it's a waste of money to enjoy something beautiful if only for a few days. Others have allergies. Whatever. It's fine.
Plants make the perfect compromise. Depending on the type of plant you choose, it can thrive indoors or outdoors for years or even decades! Some plants include health benefits of air purification or can be used in your favorite recipes. (I LOVE my windowsill basil plant!) A perfect gift.
Stop into your nearest greenhouse and consult with a true green thumb to see what could work best for your home, climate, and spouse. The fiddle leaf fig is a popular indoor option, and succulents make the perfect desktop greenery. Flowering bushes or a fruit plant in the yard is also a beautiful symbol of your growing love and commitment to the future. Start with seeds or buy a mature plant to transplant. Someone tell my husband I want raspberry bushes but don't want to weed out that dirt patch, thanks.
8. Roses + strawberries
Are you an overachiever? Want to kill two birds with one stone? Are you terrible with gifts? We've got you. Roses and chocolate covered strawberries are practically a trope in romance these days, but that's for a good reason. Red roses are right up there with cartoon hearts when it comes to love symbology. And chocolate covered strawberries? Sexy.
Pair red roses or sprinkled rose petals with chocolate covered strawberries (so easy to DIY) for a delicious and romantic anniversary evening. It's the easiest formula we can give you. Straight out of "Romance for Dummies."
9. Scents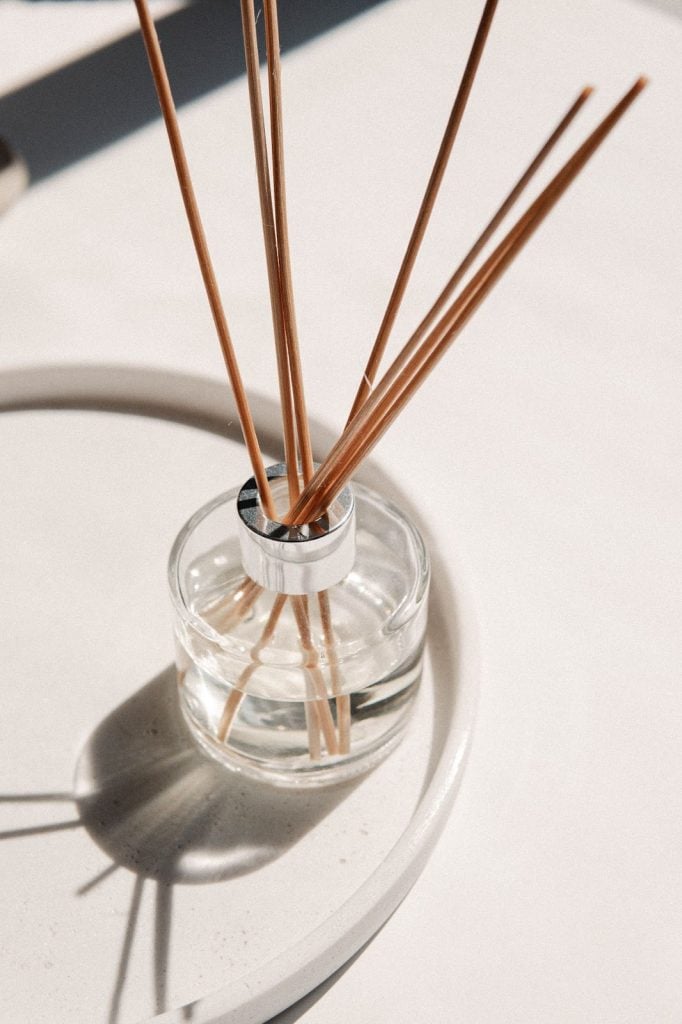 Mmmmmm don't you love a good scent? Fruits and flowers make the best ones. Chances are your spouse has some floral or fruit scents they love. Why not gift them that scent? We have some great ideas for your spouse's sniffer.
Head to a perfume and cologne counter and ask them to spritz samples of fruit and floral scents and choose the one that reminds you of your spouse. You can also tell the attendant which scent your spouse currently wears and ask for a recommendation. (Take your spouse to pick something out if you're too scared. Personal scents are… well, personal!)
Create a bathroom basket including scented lotion, bath bombs or bubble bath, hand soap, etc.
Gift a diffuser, candle, or incense dispenser to infuse their space with a delicious scent. We recommend lemon for kitchens and offices and lavender for your bedroom. Zzzzzzzz.
Not sure which fruit or flowers your spouse enjoys? Look around. They're likely to buy toiletries and other scented items with fruits and florals they enjoy. Just be careful to buy them things they'll actually use. If your spouse doesn't take baths don't buy them bath bombs, and be sure to buy the right products if your spouse has sensitive skin.
10. Permanent flowers
Hate throwing away wilting flowers? We know. It's a sad day when your stunning bouquet gets droopy and slimy. While permanence lacks the scent, texture, and enigma of live florals, there are still great options for floral fourth anniversary gifts that can last until your fifth anniversary.
Pressed flowers are earthy and beautiful when displayed in resin or framed in glass for artwork. Get your wife a new phone case or even earrings with pressed, dried flowers. Get your husband a resin crystal for a desk or nightstand paperweight that's totally unique.
Paper flowers is a fun gift idea we're recycling (get it?) from our first anniversary post. If you already got your spouse paper flowers that year you can't, WE REPEAT YOU CANNOT, do that again. Don't be a gift repeater.
For a real show stopper, get some glass sculpted flowers, or a porcelain flower wall spread to bring some elegance and texture to your home. Try agave or cactus sculptures if you're looking for a more earthy, masculine touch. Your spouse will think of you every time they catch the light and they'll always create an interesting conversation topic.
11. Floral. Print. Everything.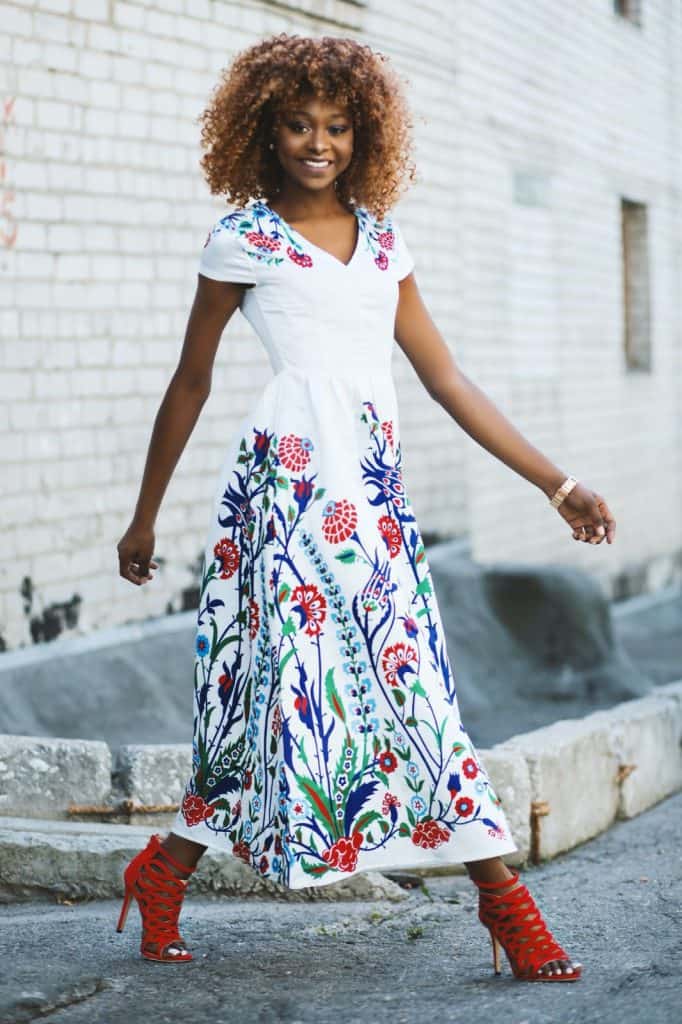 Maybe this is cheating but we just don't care. Floral prints are universal, versatile, and always in season. (Yes, even winter.) And they're not just for women, either. Go to your favorite store website and just type "floral," "flower," "plant," and even "fruit" into the search bar. Bam. Roughly one trillion options for a floral or fruit themed anniversary present. We'll get you started.
The trick is to find something your spouse already loves (socks, graphic tees, soft blankets, artwork, fun accessories) and find a flower or fruit print that will fit their taste. Think about the floral print and color scheme: dark and moody florals or bright springtime vibes? Large scale blooms or tiny floral prints that are only noticeable up close? Choose something that represents your spouse and be sure the medium is something they'll appreciate.
Have a fabulous, fruity, floral fourth anniversary
We congratulate you on four fantastic years of faith in your new little family. Ok, we'll stop. But we truly wish you the best and hope that your special day is one to remember.
Check out more of our anniversary articles: