Remind Yourself to Create Group Ecards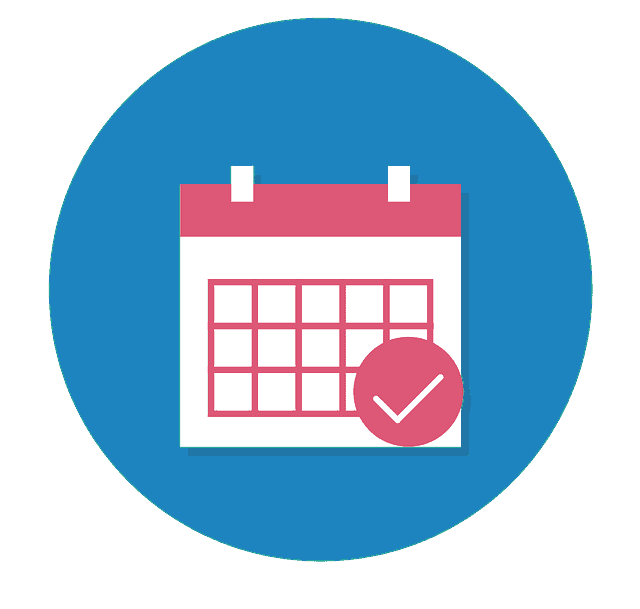 You never have to forget a major event ever again. For real.
We've all been there. That realization that it's your mom's birthday or Bosses Day, or your coworker's work anniversary—and you've forgotten. Sure, an online group card can be a rapid solution, but we take it even one step further because we'll help you make sure you never forget that day ever again by setting up a group ecard reminder.
Set Group Ecard Reminders with Kudoboard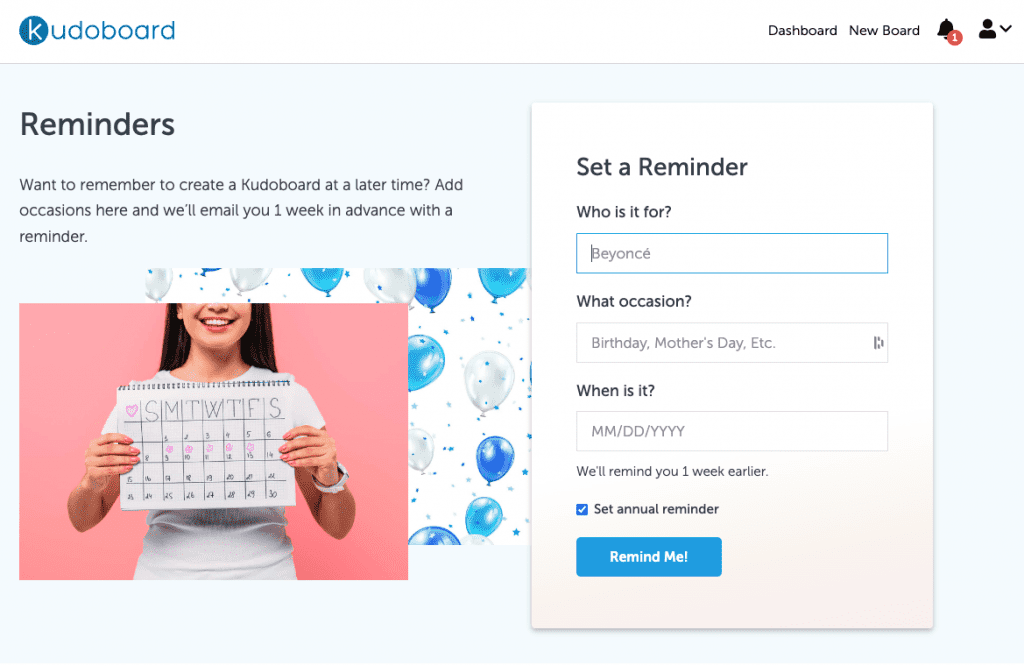 Kudoboard now allows you to set up a calendar of reminders within your Kudoboard profile. Plug in the date of a special occasion, and we'll email you a "Create Your Kudoboard" link seven days in advance. You'll impress everyone with your thoughtfulness and be on top of every special occasion in your life.
Simply log in to your Kudoboard account, click the calendar icon, and add any special dates you need to remember (birthdays, work anniversaries, holidays, etc.). It will take 3 minutes and save you HOURS of headaches in the next year.
5 Reasons Why Ecards Rock
Along with the awesome new addition of reminders, ecards have many other benefits! The days of stale paper cards are over. Paper cards are often not very personal. See the reasons why e-cards are the best below.
They are personal! Ecards are amazing because you can add pictures, videos, fun memories, gifs, and more to make the card super personal.
Ecards are appropriate for any occasion and anyone! Virtual cards are great because you can make them for anyone; from a happy couple getting married to your favorite boss retiring, e-cards are the way to go.
It's easy to add collaborators. Group ecards make it easy for people to contribute, all you have to do is add their email to send the invite, and they can add any message they want!
Ecards are affordable! Ecards are highly affordable, sometimes more than a paper card. Many free options for ecards (including the mini Kudoboard!) still allow collaborators. Once you factor in gas money, time spent picking out the card, the cost of the card, and stamp, ecards are the better option.
Ecards last forever! The final reason why virtual cards are fantastic is that they last forever! Not only can the recipient view the card whenever they want, kudoboards can also be printed in book form.
If you have an upcoming reason to celebrate someone, try sending a virtual card! Get others involved and send a group ecard that the recipient will love. Don't forget to utilize the group ecard reminder feature!
Thanks, and keep delivering happiness,
The Kudoboard Team