What to Say on the Anniversary of a Death
A death anniversary can be a sensitive and misunderstood event, but also an important part of the grieving process. Today we're helping you understand what a death anniversary is, why it matters to the grieving, and what you should say on the anniversary of death to help those mourning.
What is a Death Anniversary?
A death anniversary marks the day a loved one passed away. Much like a birthday, it's used to recognize someone special but often focuses on their entire life and the legacy they left behind. A death anniversary is a way for surviving family and friends to remember their lost loved ones.
A death anniversary is also called a death day or a Remembrance Day.

How Should You Mark a Death Anniversary?
There is no right or wrong way to mark the day a loved one left this earth. Some families choose to mark their loved one's birthday, ignoring a death anniversary completely. For those still in throes of grief, a death anniversary can be incredibly painful, so choosing to spend that day doing fun and distracting activities is easier.
When you wish to mark a loved one's death anniversary, you might consider a visit to the gravesite, saying a few words or a prayer for your loved one. Another sweet idea is to spend the day doing things your late spouse loved as a way to feel connected. For others, just gathering with family and friends can be enough to feel the strength of your village on a sad day. Supporting a loved one on their grief journey can be difficult, but it doesn't take much to show that they are loved and supported.
Creating an online memorial is a thoughtful way to remember your loved one while allowing others to connect and show their appreciation for them, too. It can be a real comfort to see and hear the ways your loved one impacted others as you continue to process your grief. Online memorials can include favorite photos, special memories, and more of the loved one who has passed. Family members and friends can also include death anniversary messages, and quotes to support the person who is grieving.
What to Say on the Anniversary of a Death
Knowing what to say to someone wrestling with grief is important—but isn't always easy. Sometimes it can feel like a minefield since you don't want to say anything that could further wound the mourner. However, simply ignoring an important Remembrance Day can add to the feelings of loss and isolation. Generally, thinking of a death anniversary message can be daunting, but we are here to help. Whether it is sharing a thoughtful memory, or acknowledging hard feelings, being there for someone who is grieving is the most important thing. For more ideas, here is what to say in a sympathy card.
Here are some things you can say on the anniversary of a death:
I'm so sorry for your loss.
I am thinking of you.
I am glad you had such a special person in your life.
What is your favorite memory of him?
I remember this one time she…
What I admired most about him was…
She would be proud of the way you…
Tell me about him/her.
What would you say to him/her now?
I believe in a better place, and right now I picture her….
Do you have any special plans today?
I would love to grab lunch with you and talk about them.
How are you feeling about your grief process right now?
I found this photo of them, and I love how….
What do you do to feel connected to them?
How can I honor their memory today?
What would make today easier for you?
What are you proud of in your loved one's life?
What have you learned through your grieving process?
It's ok to still feel sad, lonely, or angry about this loss.
I'm sorry; I don't know what to say.
I read this quote that gave me comfort…
When I was grieving the loss of my spouse, I found that…
I didn't know _______, but I can tell that they….
What do you hope they are doing now?
What NOT to Say on the Anniversary of a Death
We recommend reaching out with love and sympathy on the anniversary of a death but take care to avoid the following statements that can cause serious pain during a sensitive time.
It's been X years, so it's time to move on.
I've missed him the most and it's been a really hard time for me.
I'm glad she's not here to see…
Well, she was really sick so it's better that she's not suffering anymore.
At least you don't need to clean up their messes anymore, right?
So, what happened to them?
Did you get a lot of insurance money?
What did they leave you in the will?
This list could go on and on but it's just too cringeworthy. The general rule of thumb is that you should think about the grieving person, don't make it about yourself, and don't try to avoid or flip the discomfort. Offering sympathy means entering into the discomfort and sorrow with that person, extending love even if you don't understand. It isn't our job to move them through stages of grief, solve their problems, or distract them. Remembering their loved ones and wading through their feelings are important steps they need to take.
What to do for Someone on a Death Anniversary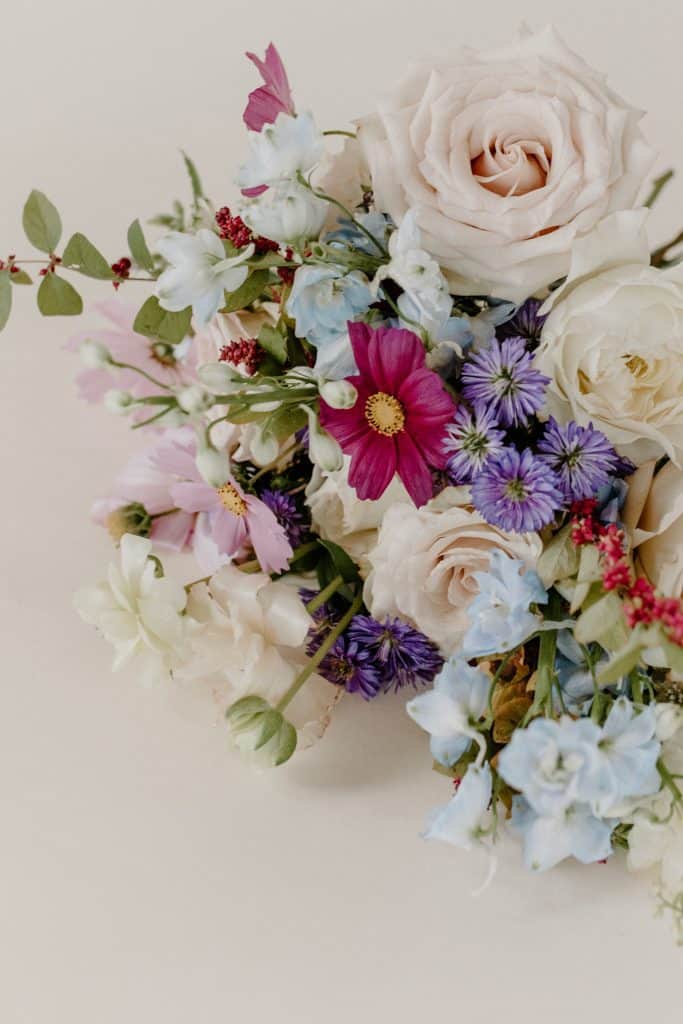 When someone you love or work with is experiencing a death anniversary (particularly the first death anniversary), there are a few things you can do to ease the burden. If you don't know them very well, here is how to offer condolences to someone you don't know very well.
Give them the Day Off
If you're an employer, you can literally give the grieving party the day off work (but be sure that would be helpful first, as some people might prefer the distraction of work on an emotional day). If your coworker can't or won't take the day off, as a team you could do your best to lighten their workload by taking some tasks off their plate. If you're a friend or family member, you could manage some of their daily tasks, such as dinner, childcare, or cleaning, in order to ease their burden.
Send Flowers
A beautiful arrangement with a sweet note or group group sympathy card (use the aforementioned ideas for your death anniversary message) will always be a welcome way to show someone you're thinking of them. If you know the deceased, you can take flowers to their grave and spend some time tidying up the surrounding areas. It's a lovely act of service to do this the night before a Remembrance Day so the spouse and other family members can enjoy a clear and beautiful grave site when they visit. 
Reach Out
The loss of a loved one can be painfully isolating—especially if it was a spouse and now you're living alone. On a death anniversary, it can be particularly meaningful to hear from friends and family. Call, shoot a text, write an email, or show up in person to connect with the surviving mourner to talk about their lost loved one (or anything else they'd like to talk about).
Provide Service
Grief can be debilitating, even when you feel like you're healing. On a death anniversary, your friend or family member might find themselves suddenly devastated by the reminder of the loss. Show up for them with service. Grabbing them lunch, dropping off dinner, surprising them with their drink of choice, or taking them out to eat can provide nourishment AND connection. With a group of friends, you could tackle some yard work or help clean their house. Simple acts of service will show them you're thinking of them—even if you're not great with words.
A Day to Remember
A death anniversary can be heavy and sad, but it can also be a bright day of love and remembrance. It can be a day to feel and express love, a day for healing and closure. We can help those we love on these important days by showing up for them, literally and figuratively. You don't have to worry about saying the exact right thing—just communicate the feelings in your heart to comfort them on this memorable, special day.
FAQ
What else can I do to help?
Anniversaries of death can be hard. Offering to bring dinner (or just dropping by with dinner that can be eaten now or later) is a wonderful way to help. They may not feel like cooking, and alleviating the burden of cooking/messing up their kitchen is thoughtful.
2. What is another name for an anniversary of a death?
Remembrance day.