6 Great Teacher Appreciation Ideas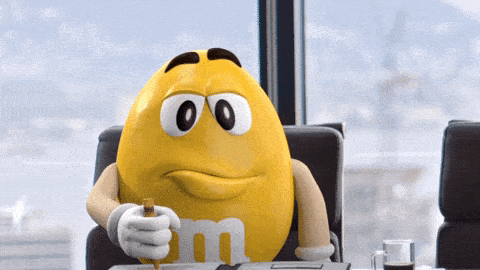 Whether it's teacher appreciation week (May 8-12), National Teacher Appreciation Day (Tuesday May 2, 2023 in the United States), the end of the semester, or there's an upcoming retirement—it's often a challenge thinking of unique and meaningful teacher appreciation ideas to thank a special teacher.
But don't fret, we've got you covered with some great, tried and true, teacher appreciation ideas.
Kudoboard is perfect for team appreciation ❤️ A Kudoboard business plan makes birthdays, shout-outs, and retirements SO much easier.
Check out our business plans
1) Teacher Appreciation Group eCard
We, of course, recommend Kudoboard (no surprise, right?), an online replacement for the card that's passed around and signed.
Whether you're on the PTA and want to pass it around to fellow parents or a college student passing it around to your classmates—a Kudoboard for education is a perfect gift idea to gather a large group to show some teacher appreciation.

Distribute the link via email, Slack, or social media for easy sharing and posting, then have the Kudoboard delivered to the teacher on Teacher Appreciation Day—or print it as a book or poster.
Just take a look at a few Kudoboards that folks have made for Teacher Appreciation Day to get a sense for how special they can be:
2) Teaching Supplies & Resources
"I have more than enough classroom supplies"

– no teacher (ever)
Teachers love their students, but boy, oh boy…those kids can be ravenous when it comes to supplies! Sure, little Johnny…feel free to borrow the white-out*again* to fix a mistake.
Help them out this National Teachers Day by getting them some of the much-needed essentials (crayons, colored pencils, glue, and hand sanitizer are always safe bets) or ask the teacher for a recommended purchase list of school supplies for a thoughtful appreciation gift.
If you want to directly impact the teacher's curriculum in the classroom, in lieu of teacher appreciation gifts, you can provide them with funds to use at a site like Teachers Pay Teachers so they can purchase lesson materials from other educators. Double bonus—then you would be helping two teachers! Donors Choose is another great option to help teachers fund the education projects they envision for their classrooms.
3) A Night On the Town
Hard as it might have been to imagine when you were a little kid, teachers are people too! And they'd love to go out and relax a bit after a long week of work. Help them out by treating them to a fun night this teacher appreciation week, perhaps even getting them a ticket to a popular show playing nearby or vouchers for movie tickets and popcorn at a local theater.
4) Flowers
It's a classic teacher appreciation gift—sometimes a teacher needs a beautiful bouquet of flowers to brighten their day. Particularly if you live somewhere a bit cold and gray (*ahem* Chicago, we're looking at you!), then a splash of color on their desk can make all the difference. Bonus: A class plant can also be a big hit!
5) Treats
NOM NOM NOM. Some schools may have rules about the types of food you can bring in, and some teachers may not feel comfortable with a homemade teacher appreciation gift, so individually packaged treats are the best way to go. You can make National Teacher Appreciation Week special by delivering a treat for every day of the week!
6) Gift Card
From popular restaurants to nearby relaxation spas—a well-thought-out gift card is sure to make the teacher in your life feel appreciated on teacher appreciation week. As a former teacher, here are some gift card ideas I can guarantee will crush teacher appreciation day:
Starbucks
Restaurants (fast food or fancy!)
Sephora or Ulta
Target
Best Buy
Amazon
Visa
OfficeDepot
Just don't forget to write a nice note along with the gift card holder to polish off your thoughtful teacher appreciation gift.
To the Educators Who Made Us
A huge thank you to every educator, formal and informal, who has dedicated their time to teaching us every step of the way. We're forever grateful. Happy Teacher Appreciation Week—and good luck through the end of the school year!
---
P.S. – fun fact, one of the Kudoboard founders used to be a teacher. He actually came up with the idea for Kudoboard in the classroom. Read more about it here.