20 Tin or Aluminum Anniversary Gifts for Your Tenth Wedding Anniversary
Wow, ok give us a minute to just applaud you. Ten years?!!! Ten years. This is huge. Wow.
Congrats. This wedding anniversary is an important one, and we want to help you celebrate it in style. We'll share some excellent aluminum (or tin) 10 year anniversary gifts for your significant other, gifts to give to a couple celebrating their tenth anniversary, or ways to celebrate beyond your wedding anniversary gift ideas (did someone say anniversary party?).

Year 10: Aluminum or Tin
Don't tell my high school chemistry teacher, but I'd completely forgotten anything he taught me about aluminum and tin being different materials. They are similar elements-soft, malleable, and incredibly useful-so it makes sense that they're confused. Aluminum and tin are both popular for their anti-corrosive qualities and the ability to recycle.
Snooze, right? Why would we bother with aluminum or tin for this monumental tin anniversary? Because despite the slightly boring reputation tin might have for their years of work in the soup aisle, there's actually some really great symbolism behind these materials.
Why does a Kudoboard make such a great anniversary gift? ❤️ It's a thoughtful and heartfelt way to show a loved one how much they're cared about and appreciated on a special day! Learn more about our anniversary cards
Durability: Both tin and aluminum are highly durable materials, making them a prime choice for outdoor tools that need to withstand rain, shine, wind, and anything else the elements might throw at it. Your marriage has withstood plenty in 10 years, and you're still standing. Like tin and aluminum you need to be tough and durable.
Flexibility: Tin and aluminum are prized for their flexibility. Because they are malleable materials, they can be molded, stamped, and used for customized needs more easily without compromising strength. It's a good symbol for the flexibility you've developed and will need to use in the future of your strong relationship.
Shine: Many metals are highly corrosive, meaning they succumb to progressive rust over time. Tin and aluminum are more resistant to corrosion, which is why they're often used as plating and for outdoor materials. After 10 years, your relationship has shown that it can resist the corrosive elements of selfishness, temptation, and pride. You still shine.
20 Tin or Aluminum Anniversary Gifts
I'll admit I was a little worried about finding good gifts made from tin or aluminum (especially because I'm celebrating a 10th wedding anniversary this summer!) but I actually had to trim down the list because there were so many incredible aluminum anniversary ideas. Aluminum and tin are useful, which means lots of 10th anniversary gift ideas that your spouse will actually enjoy.
We've broken this into his and hers, but I don't know your spouse! Get them the personalized gift that screams "OMG THEY WOULD LOVE THIS" regardless of its classification.
10th Anniversary Gifts for Him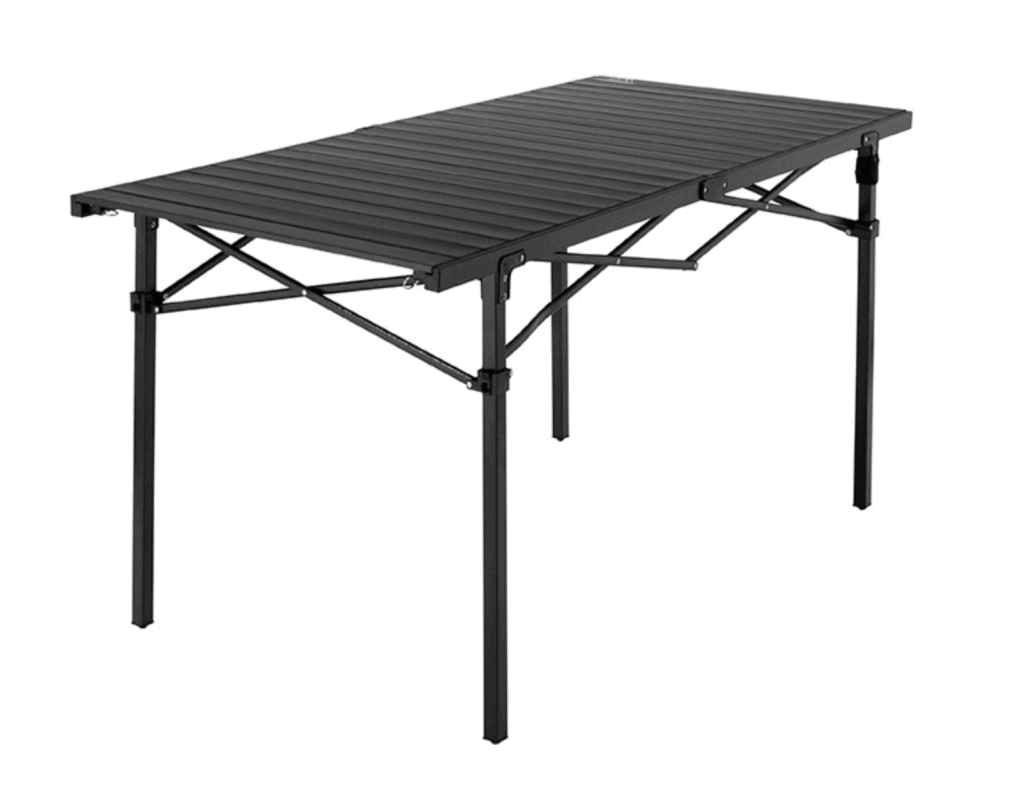 1. Aluminum camping table
I should admit upfront that I am not what you'd call an "outdoor girl" and will hopefully never have to camp again. That being said, I do enjoy being outside and this table is actually pretty in addition to being useful. Camping, dining al fresco, setting up outdoor crafts so your kids don't destroy your kitchen… this table could do it all.
2. Cocktail tools
Is your man an aspiring bartender? Maybe you've gotten into creating your favorite drinks at home during the pandemic. If they like mixing drinks, you have so many great aluminum options to level up their skills:
3. Custom license plate
License plates are made of malleable aluminum, and a customized vanity plate can be a fun, quirky anniversary gift that thinks outside the box. Not to mention it'll be a gift they can see and show off every time they jump in the driver's seat. Check with your local DMV for available plates and prices.
4. Survival kit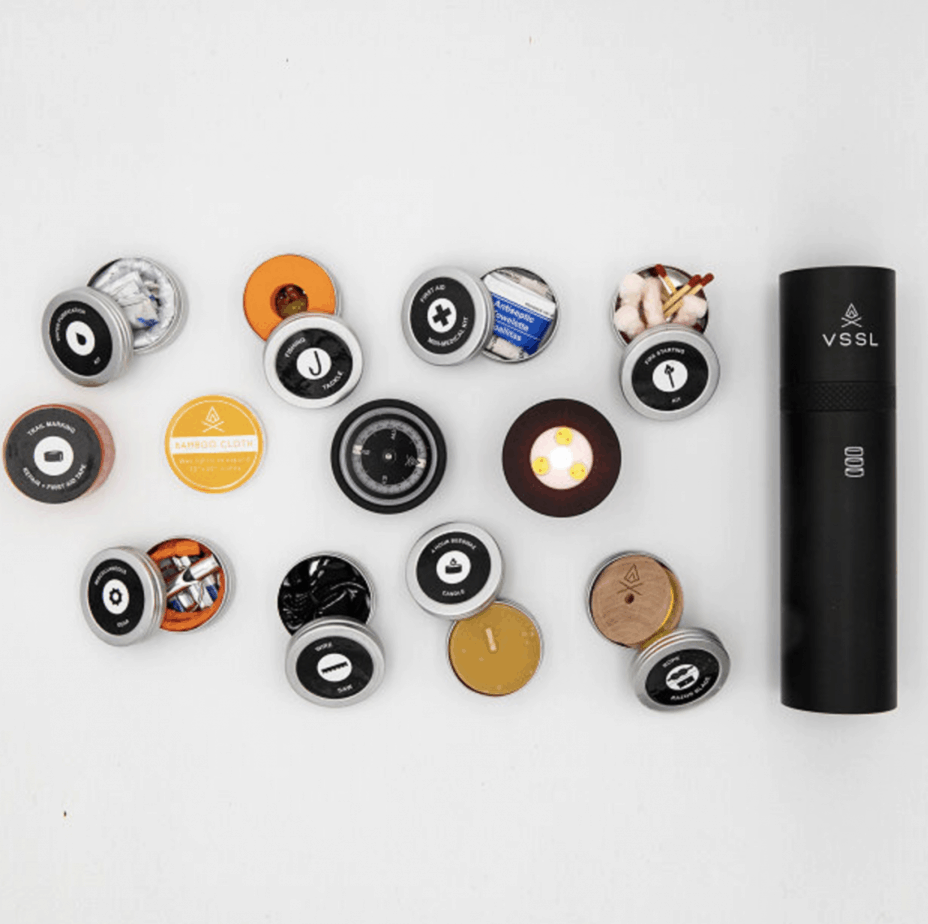 I already mentioned that I'm not an outdoor girl, but I have watched a lot of zombie movies and I think this might be the coolest survival kit I've ever seen. Part aluminium flashlight, part storage for survival tools like trail markers and water purification tablets, it's basically a ticket for survival. Even if your spouse isn't into the outdoors, it's a great tool to have in your car for long or remote drives.
5. Stamped ring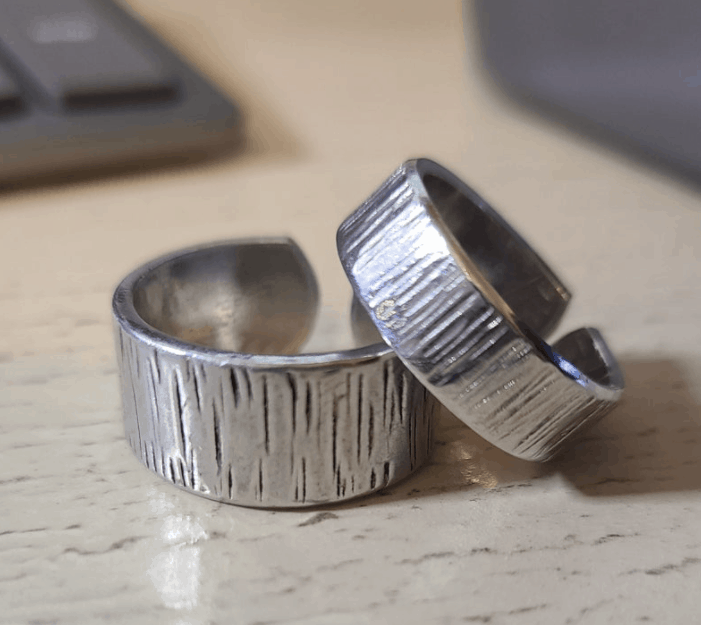 Anniversary rings or additional wedding bands are common for the 10th wedding anniversary, but that doesn't mean they have to be fussy-or even match your original wedding set. Try a unique wood pattern or a customized word or phrase that's meaningful to your loved one.
6. Stamped guitar pick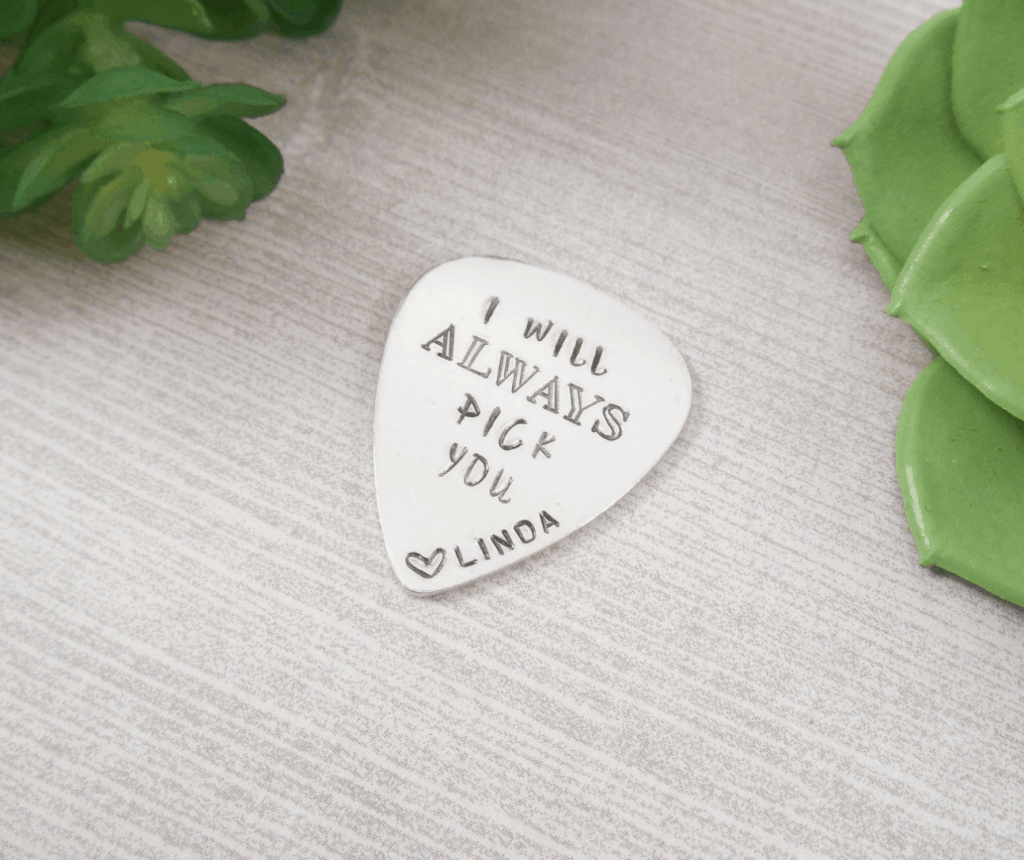 This modern gift is so much cooler than a stuffy, traditional gift. A customized guitar pick for your rockstar is a sweet and timeless way to mark your tenth anniversary. You can opt for a traditional pick they can use to jam, or get a keychain or bookmark version.
7. Vintage aluminum fan
I placed this in the men's category simply because my husband is literally always running the fan and freezing me out, but I probably wouldn't be as mad if it was coming from this stylish vintage fan. It's not too big, so you can put it on a desk, bookshelf, or countertop without it being too big or tacky-looking.
8. Wi-fi projector
This is the sickest aluminum gadget. You get a four hour battery to watch anything you want, beamed through wi-fi. It's a little pricier, but would make a perfect couple gift and family investment. Enjoy movies in the backyard or send kids down to binge the latest cartoon series in an unfinished basement room.
9. Adjustable laptop stand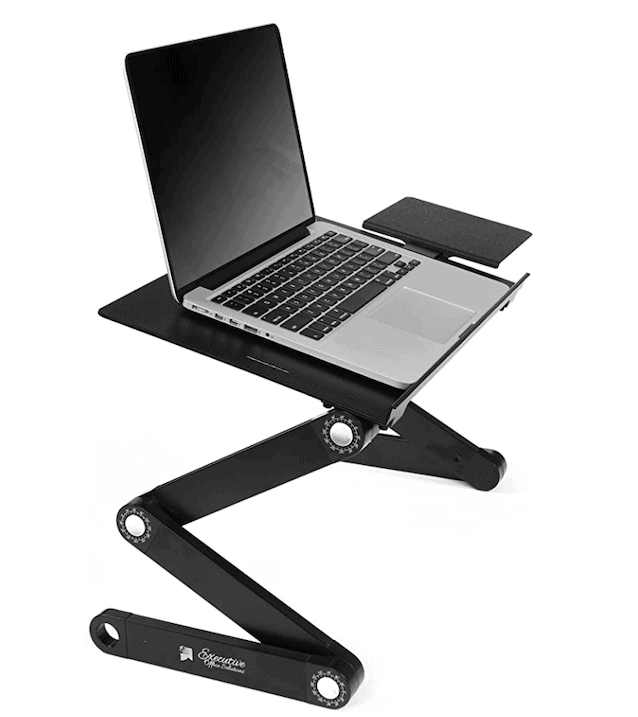 Many Americans have made the shift to permanent remote work, so it's a worthy investment to create a work setup that fits your needs. If your spouse wants more flexibility in their home office, this aluminum adjustable laptop stand is a particularly considerate and useful anniversary gift.
10. Daily carries
Something your husband will wear or carry every single day makes for a thoughtful and sentimental anniversary gift-especially if it's personalized. Try a tie clip, money clip, or this unique aluminum tactical pen for a gift he'll treasure every day.
10th Anniversary Gifts for Her
1. Tins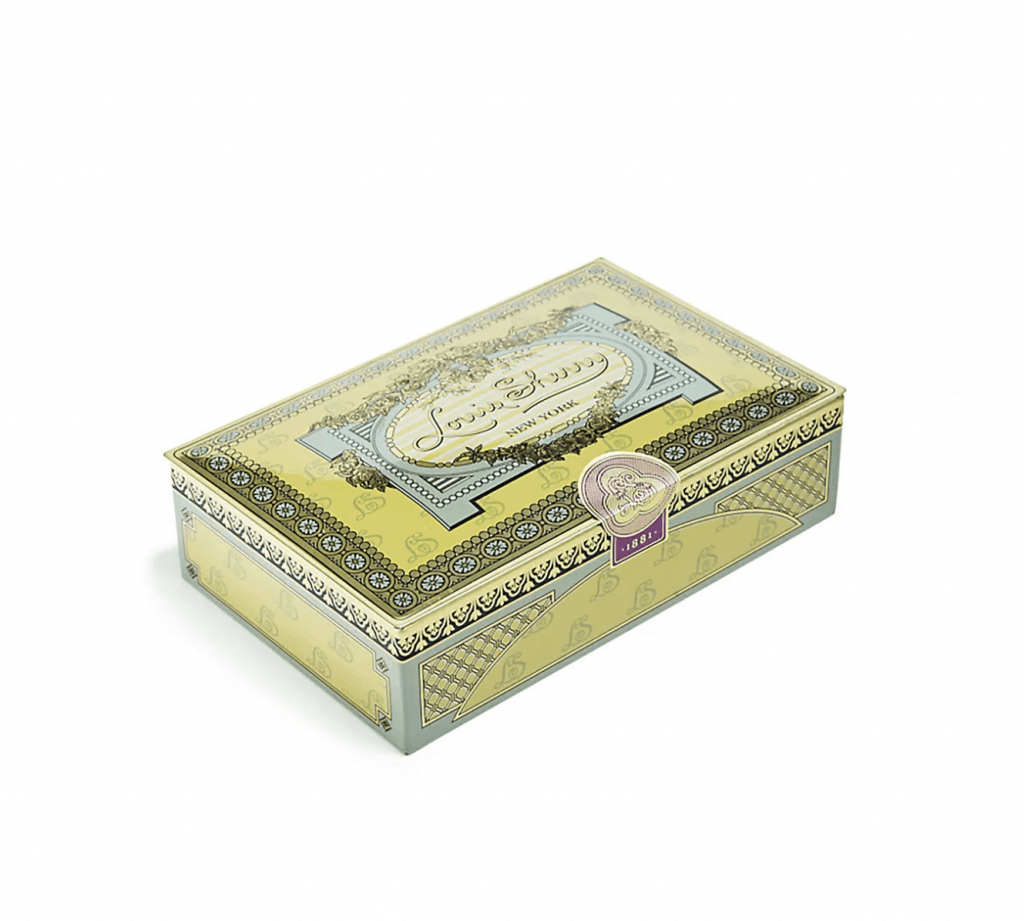 Vintage tins are so cool and so broad! There are so many incredible options for thoughtful anniversary day gifts, all wrapped up in a cute and useful tin. No matter what your wife is into, you can figure out the perfect anniversary day gift in a cute tin that will stand out.
Vintage tins for decor
Self care set
2. Jewelry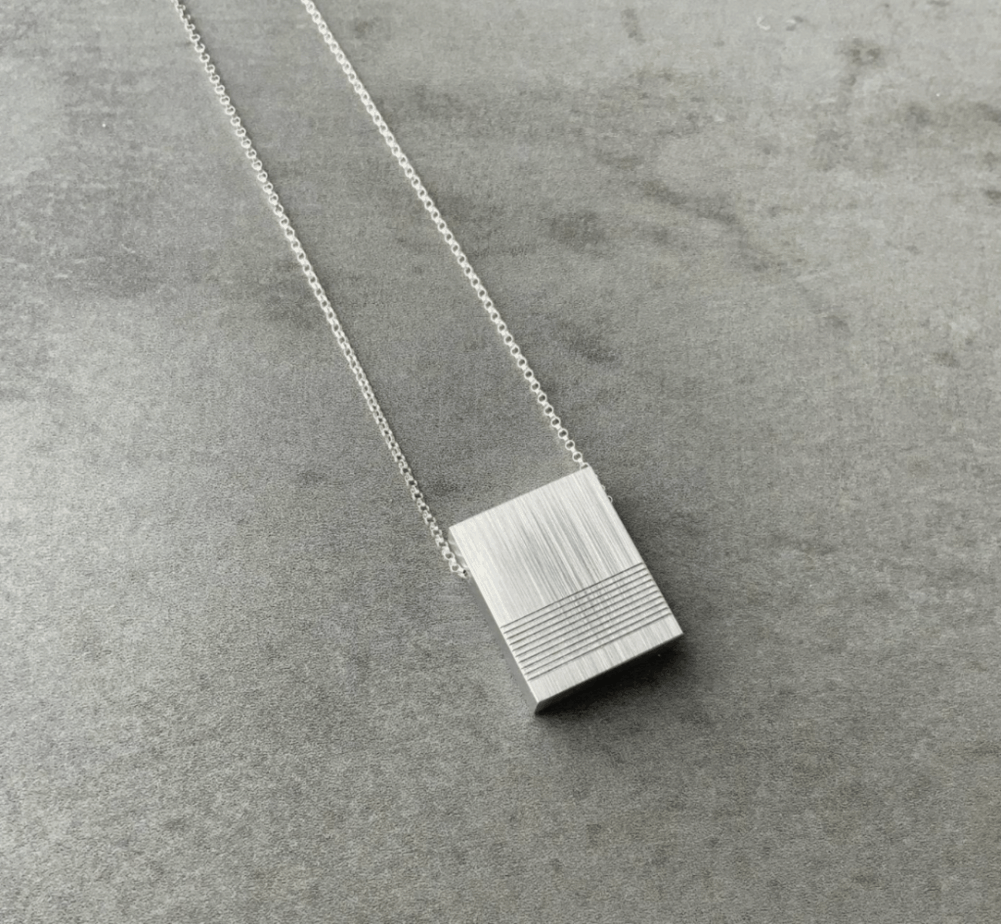 We've talked about jewelry at length but we are NOT gonna stop now. Jewelry can be a hit-or-miss, but if done correctly it can become a treasured heirloom. The key is to think about what your wife already wears and loves. Don't buy her something you've never seen her wear, or something too fancy for her to feel comfortable wearing. If she normally wears silver-stick to silver. If she doesn't wear a lot of jewelry, consider a keychain or small charm she can display elsewhere.
I love minimalist necklaces that can be worn daily, like this pretty aluminum pendant. Personalized stamped charms or bracelets can also make a funny anniversary gift if you use an inside joke or quirky detail. Get something that will make her smile!
3. Daffodils
Alright, we're getting a little off-theme here, but daffodils are just so happy! Each anniversary has a designated flower, and for the tenth anniversary the bright and resilient daffodil reigns supreme. If none of the tin or aluminum anniversary gifts are standing out, consider a bouquet of daffodils, or a daffodil print on something she loves to pay tribute to this big anniversary.
4. A special photograph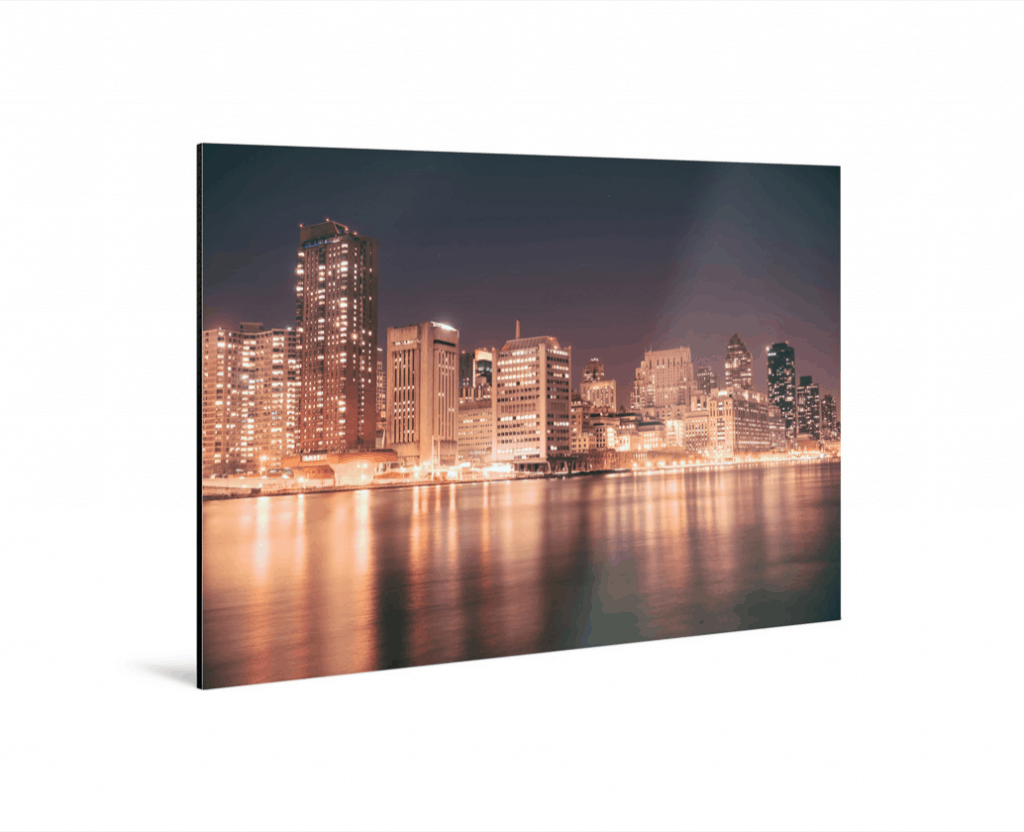 A romantic gift for your tenth anniversary is a lovely picture of the two of you. You can lean into the 10 year anniversary theme by choosing a stamped frame or, my personal favorite, a metal photo. Photos printed on metal can withstand the elements for outdoor decor, and look especially stunning with a mounted spotlight. We recommend a romantic photo of the two of you, but a work of art might be a better fit for your loved one.
5. Ring upgrade or anniversary band
Another non-aluminum anniversary gift idea here, but it's a really, REALLY good one. Did you know many jewelers have upgrade programs? You can bring in your wedding ring and upgrade the stone, redesign, or get an entirely new ring for a discount. After 10 years, it's likely that your wife's style has changed. Why not let her upgrade?
Similarly, an anniversary band is a popular choice. Diamonds are the stone of ten year anniversaries, as they score a perfect 10 on the Mohs scale. They're shiny, timeless, and incredibly durable. (But if she isn't into diamonds, don't worry.) An anniversary band can stack with her engagement ring and wedding band, or you can get a right hand ring. These rings are often more funky and interesting than the demure and classic styles favored for weddings.
6. Countertop juicer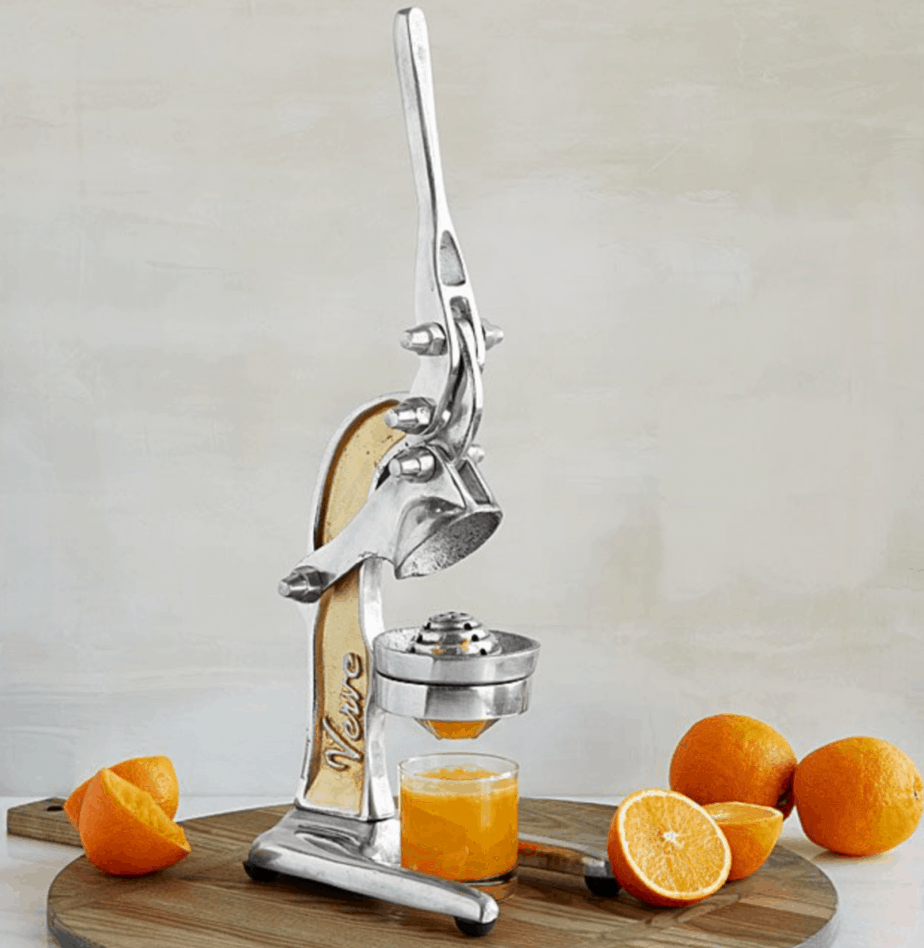 This juicer is no joke. The retro look makes it totally worthy of living on your countertop, and the quick access for juicing a variety of fruits. And vegetables too I guess, but gross.
7. Full length mirror
Do you have a full length mirror? And, no, the ones that hang on the back of your college dorm door don't count. A REAL full length mirror is a grown up staple. It's incredibly useful and a beautiful home decor item-truly a marriage of form and function. This gorgeous mirror comes in black and gold.
8. Candles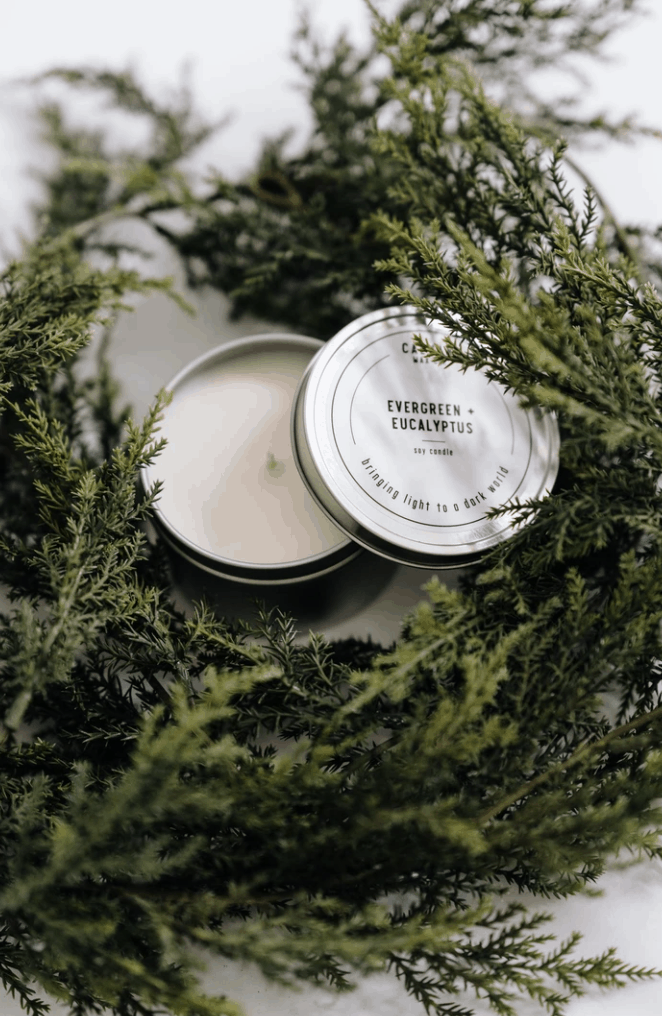 Candles are always a pretty safe bet when it comes to gifts, and it's easy to find one in a tin instead of glass (plus you don't have to worry about dropping it). Choosing a handcrafted candle with a unique or personal scent is a great nod to your relationship.
9. Apple Watch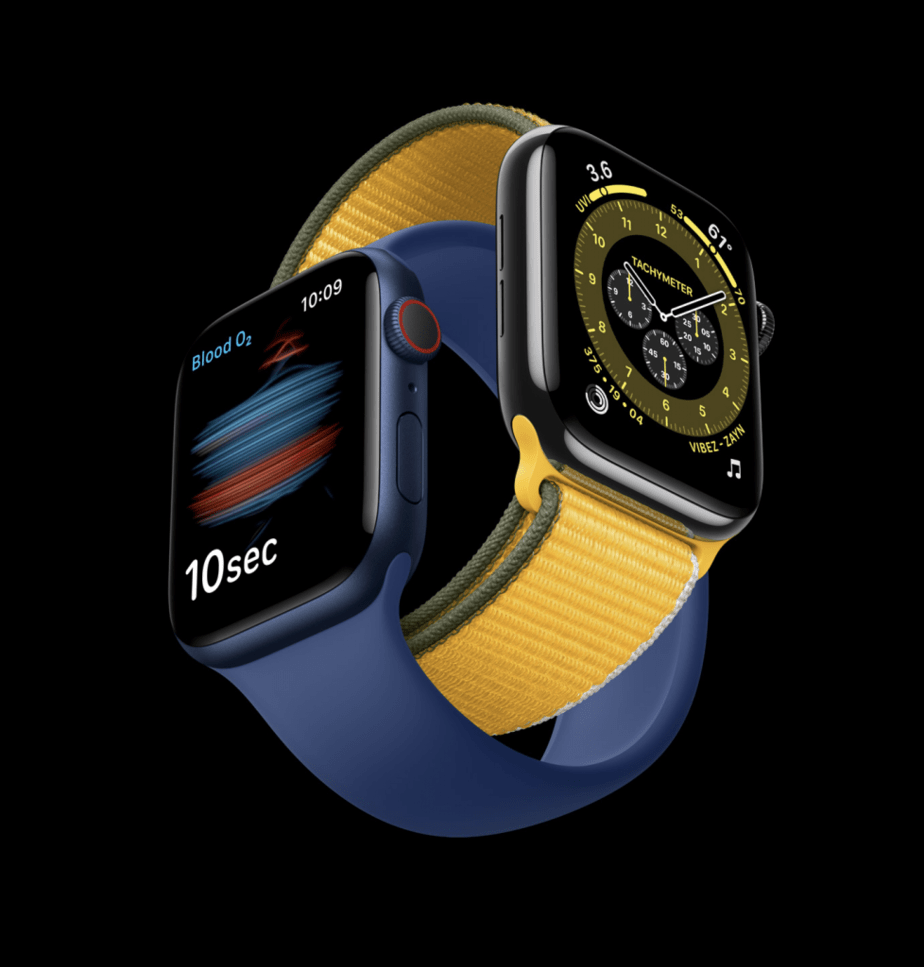 The aluminum frame of this iconic watch makes it a bullseye for the tenth anniversary. If your spouse already has an Apple Watch, consider upgrading them to the newest model, getting a protective edge, a new charging stand, or a cool watch band.
10. Planter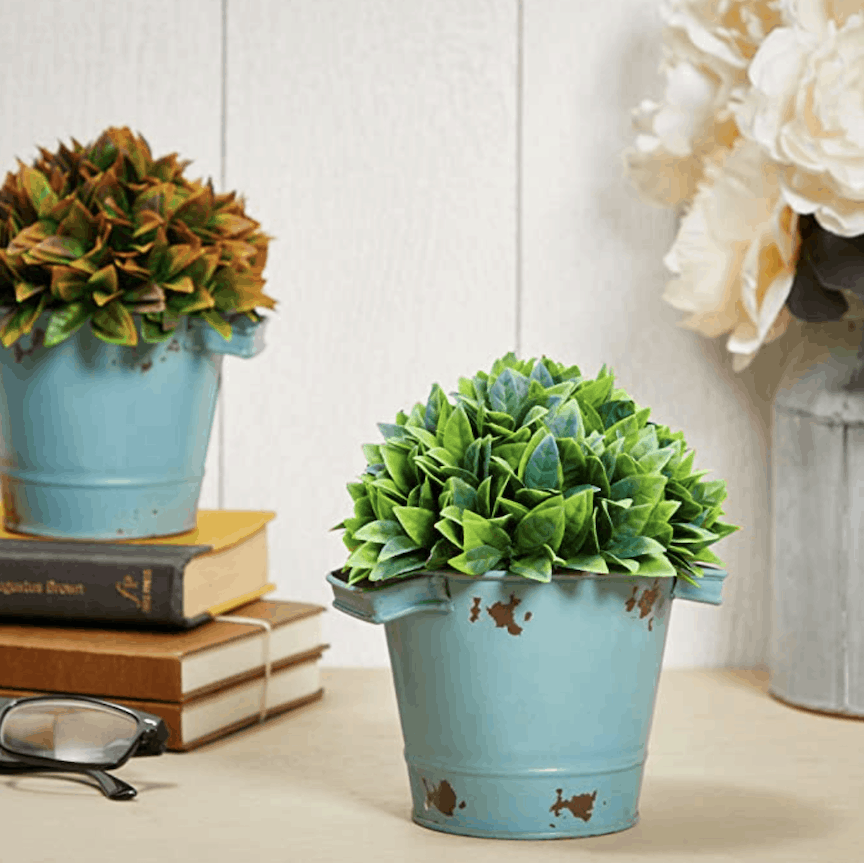 A beautiful planter is such a great gift because it's multi-functional. If your spouse has green thumbs, they can use a planter inside or out to grow their favorite plants. If, like me, your spouse can't keep plants alive to save their own life… fake plants exist. Go small or go big, according to your style and budget. Bonus points for swinging by a local nursery to fill the planter with soil and an interesting plant.
Celebrating the 10th Wedding Anniversary
Ten years is exciting. You've come so far from the little babies who decided to make the ultimate commitment all those years ago. Ten years ago I had no idea what our marriage and our life would look like together at this point, and thankfully it's been a pleasant surprise. Some marriages see more than their fair share of struggle and unpredictability in this first decade, and it's possible that your ten year anniversary doesn't look at all like you'd hoped.
The key to this monumental anniversary is expressing appreciation for everything that's happened-good and bad. You need gratitude for the hard things, the terrible things, the unexpected things, and the person who helped you overcome them.
Whatever gift you decide to give, a Kudoboard online anniversary card will pair nicely. Add photos from your 10 years together or ask others to contribute their favorite memories of you together. The online greeting card can be a perfect addition to any anniversary gift.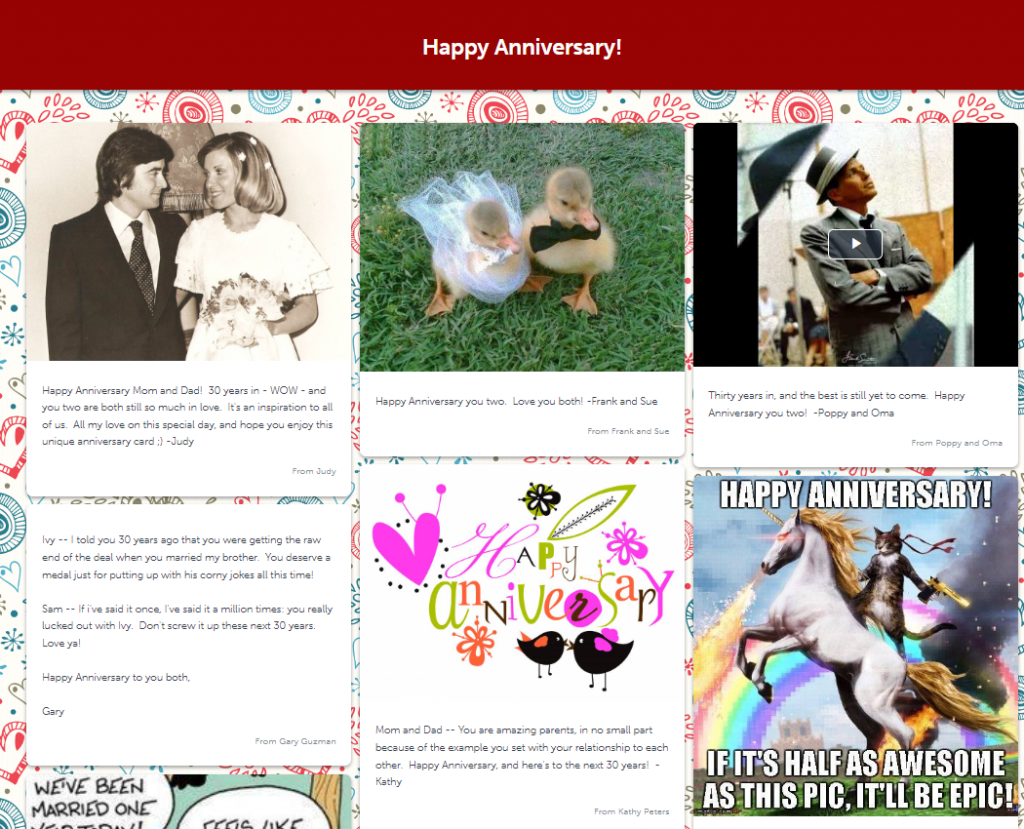 Take a trip down memory lane to remember (and appreciate!!!) the naive little people you were ten years ago. Flip through your photo album, and try to identify the things that are even better today than you could have hoped on that fancy day, in those fancy clothes.
Our deepest congratulations and fist bumps for making it to this incredible benchmark. Here's to another ten!
People Also Ask
What's a 10 year anniversary gift?
This is a gift to celebrate 10 years of being together. Traditionally, the 10th anniversary is themed with tin. This is because it symbolizes the strength and resiliency of your marriage. However, diamonds are a modern theme for the tenth anniversary. This is because it is a rare gem that is durable.
Where to celebrate your 10th year anniversary?
Anywhere. Many couples will choose to mark this occasion with travelling somewhere else. However, the 10th year anniversary can really be celebrated anywhere. What is important is that you make it special. Go on a date together, do something new, or express your gratitude for each other. These are all great ways to celebrate your anniversary without going anywhere.
What is a 10th anniversary traditional gift?
Traditionally, the 10 year anniversary is called the tin anniversary. This is because tin is strong and resilient. This means any gift that is tin or aluminum is a perfect traditional gift for your anniversary. Here are some ideas:
Tin/Aluminum Jewelry
Vintage Tins
Aluminum stamped guitar pick
Candles in tins