3 Ways To Use Kudoboard for Thanksgiving
The holiday season is upon us and if you're like me, you're searching for ways to make this year in particular extra special. When you think of Thanksgiving you may think about cute place settings, tart cranberry sauce, green bean casserole (crispy french fried onions, why are you so delectable?), and most importantly, the gathering together of friends and family to reflect on blessings and express gratitude.
Here at Kudoboard we are committed to helping you make the most of every special occasion, season, milestone, and gathering. We even have a place around your holiday table. Whether you're looking to send some "We're thankful for you" love across the miles to family and friends, create a show-stopping collage for your Thanksgiving gathering, or even utilize Kudoboard in the workplace for a memorable and creative way to express gratitude with colleagues, we've got you covered. 

So this year, add some technological memory-making magic to your holiday prep list. It's easier and more simple than deciding on family seating arrangements. Oh, and since we've got your backs here at Kudoboard, here's the green bean casserole recipe too. See? Always looking out for you.
3 Ways to Use Kudoboard For Thanksgiving
1. Faraway Family and Friends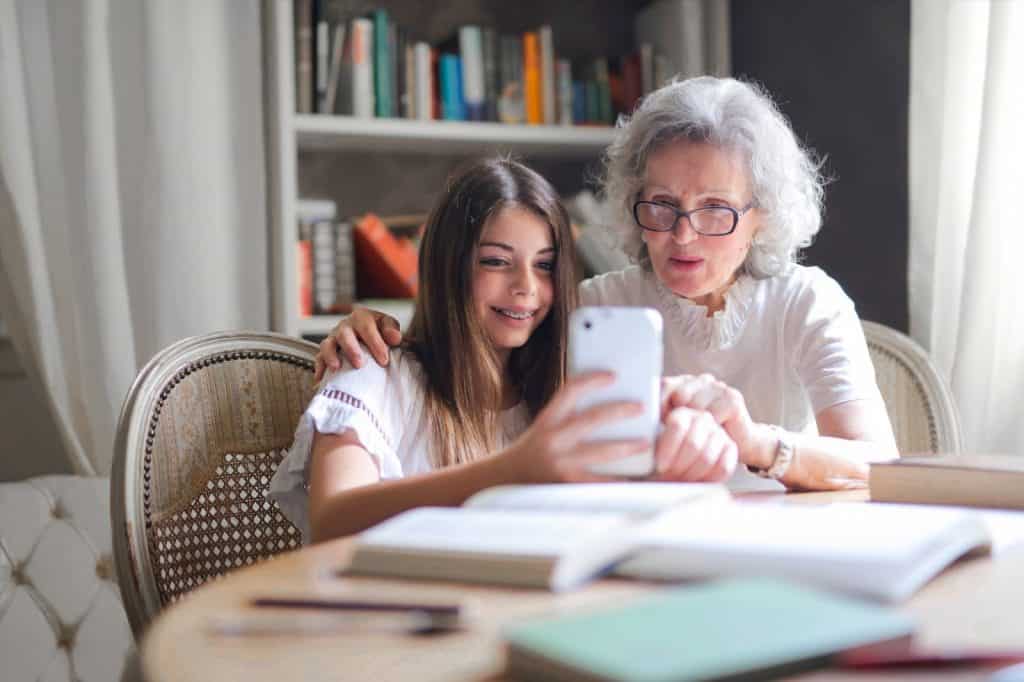 Last year many of us experienced virtual holiday celebrations. Social distancing certainly added a different vibe to our gatherings in 2020. But the social distancing that we were introduced to last year might not be the only reason for a more low-key holiday gathering with a smaller guest list. Maybe you have elderly family members or those with small children who might not be interested in traveling this season. Plus, with Christmas right around the corner (I respect the turkey, but the calendar doesn't lie), maybe guests want to wait until then to gather.
If your Thanksgiving celebration is taking place across many miles, make sure no one's left out of the fun and send along a Kudoboard so loved ones know they are part of the gathering no matter where they might be having their Thanksgiving celebration. When we can't open our homes to those we love for a myriad of reasons, we can still "gather" in the 2021 sense of the word and be there for one another virtually. No disrespect to Zoom, but up the ante a bit with a personalized Thanksgiving themed classic Kudoboard or Kudoboard slideshow. What a lovely and special surprise to send to those who mean the most to us this holiday season.
2. Dinner Entertainment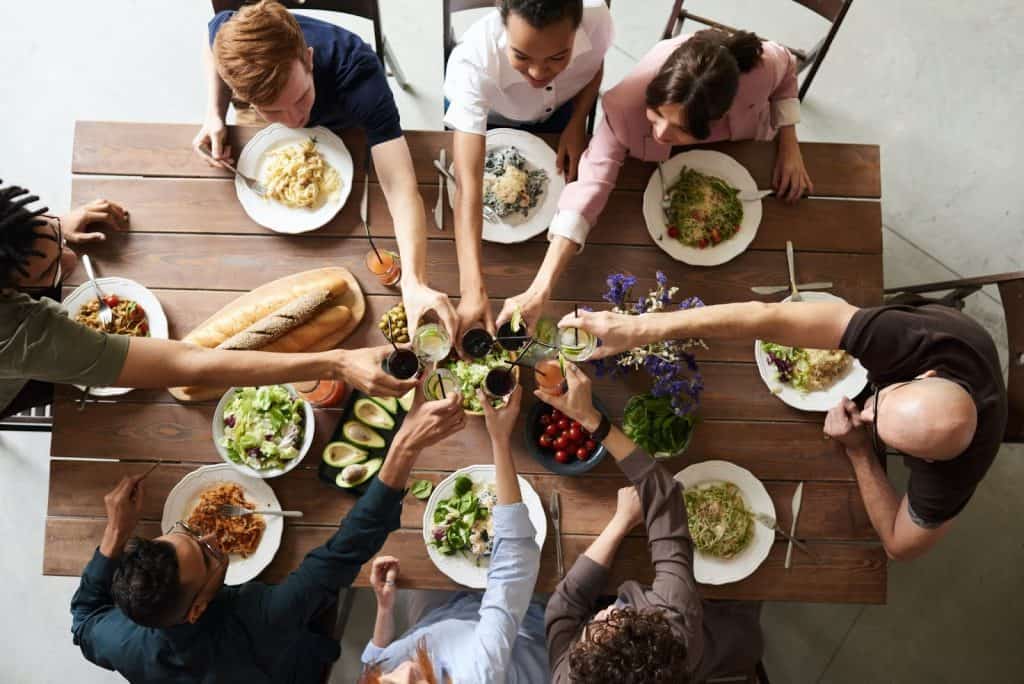 Consider using Kudoboard to enhance your family gathering. We have a slideshow feature where creators can add to the Kudoboard and it can play as a photo slideshow for a special dessert presentation or it could even play throughout your meal for a festive backdrop or conversation starter. This becomes extra special with the addition of photos and messages from family and friends near and far who are around your table in spirit if not in person. Plus, reduce the anxiety of the "Let's go around the table and say what you're thankful for" moment with a well-thought out and dazzling display instead. Planners everywhere, rejoice!
Picture this: Dinner's been served. Everyone is gathered around the table, full of good eats, joyful from lively conversations, and while the table still needs to be cleared and glasses may need refilling, everyone retires to a family living area with plush couches and chairs. And then….let the show begin! Not just any slideshow, mind you, an eye-catching Kudoboard with music, photographs, memories, and messages, full of gratitude and love. Now that is some primo after feast entertainment. Wow your guests with a memory-filled celebration of gratitude, friendship, and family fun. And then bring out the pies. Is this actually heaven?
3. Workplace Family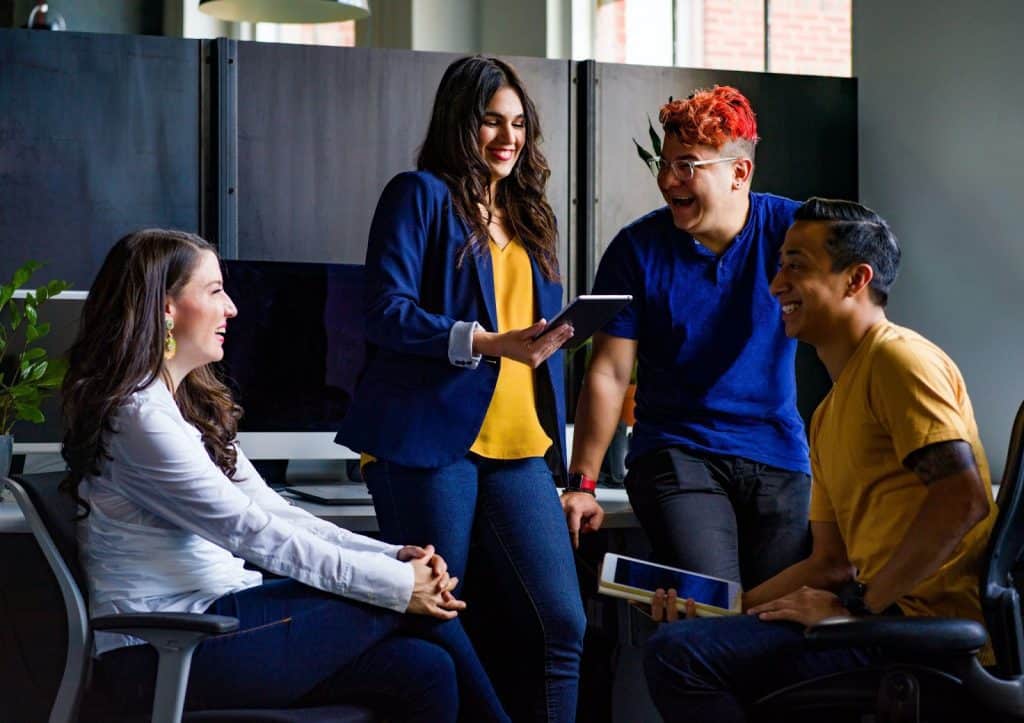 When you think of family you might not think of Sandra down the hall in HR, but in many ways our coworkers become a family of sorts. You spend a significant amount of time with colleagues so in many ways your work crew can easily become a group of people worth celebrating.
Whether your work setting hosts a "Friendsgiving" or a gathering of sorts, incorporate Kudoboard to add some fun flair to your workplace gratitude practice. It would make such a fun surprise to have a Kudoboard for employees from the boss or fellow coworkers.
Another great idea would be to choose a deserving employee or two and present them with a Kudoboard and a grocery store gift card or a pie to grace their feast table. It can be easy to allow the day to day responsibilities of work to feel humdrum, but take the time this holiday season to express your gratitude to your work crew in a fun and unique way with Kudoboard.
Giving Thanks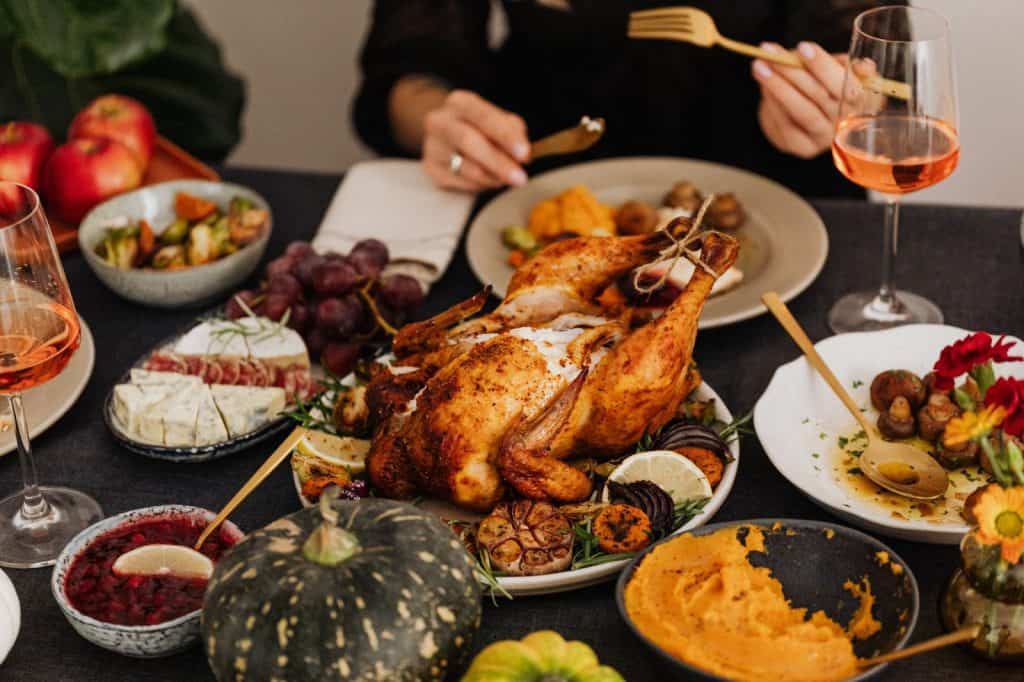 In this season of gratitude and gathering, add a unique spin to the tradition by incorporating Kudoboard into your Thanksgiving celebration. Using our fun templates, graphics, memes, and messaging capabilities, your holiday just got a whole lot more special. Create a message for those faraway friends and family, incorporate a thankfulness slideshow into your feast entertainment, or even bring Kudoboard into the workplace to spread gratitude, the inside jokes, and reflect on the blessings of colleagues that are more like family.
Here at Kudoboard we are thankful for YOU and can't wait to hear how a Thanksgiving Kudoboard made your celebration just that much more special.