What Great Mentorship Looks Like in a Hybrid Workplace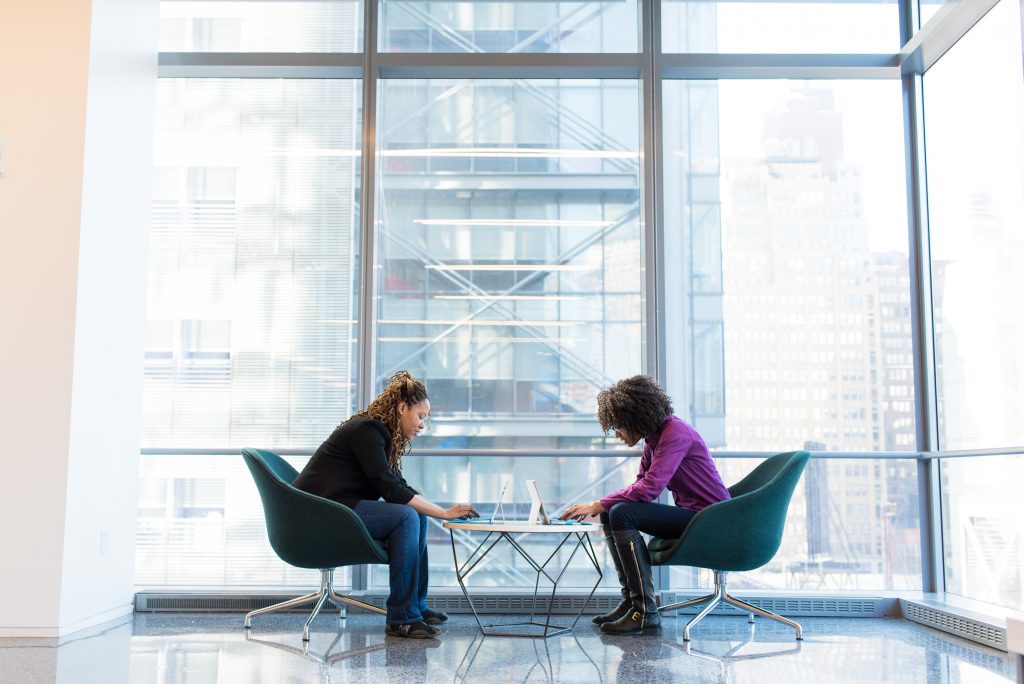 Think of someone you view as a mentor. Maybe they're someone you can rely on for guidance and support. Maybe they've helped you through something challenging, or they've shown you how to develop as a person and advance in your career.
Mentors are important because they remind us that we're part of a community. When one person is lifted, the whole team is better for it, and positive mentorship is a crucial part of that.
But how do you pursue mentorship when team members are spread out and rarely, if ever, see each other in person? With the rise of remote work, many employees may feel like they're on their own. Fortunately, mentoring is still possible in a remote set-up, and these relationships could even be stronger and deeper. In this article, we'll take you through what a mentoring relationship can look like in a hybrid workplace and how to make it work for your organization.

What is a hybrid workplace?
First, let's go over the type of workplace we'll be talking about. A hybrid workplace refers to a set-up with any combination of in-person and remote work. Some employees may work at home full-time, while others are always in the office. Another type of arrangement could involve a schedule where everyone has days they work at home and days they're in the office.
Hybrid work grew in popularity in 2020, when the coronavirus pandemic sent many employees into working from home, and many people and companies realized the perks of such a set-up, including more flexibility for employees. But a challenge of a hybrid workplace is less face-to-face time among team members.
The importance of mentorship
Mentorship is important for employee development and retention, so it's a worthwhile investment of time and money for your organization. One study found that mentees in a mentorship program had much higher retention rates than those who were not in the program, 72% compared to 49%. Mentors benefit professionally too: They were promoted six times more often than people who did not participate in the program.
When a team member feels supported and has valuable interpersonal relationships with a mentor, they will feel a sense of belonging, as well as have the resources to learn more and progress their skills. Women and people of color are more likely than other groups to say that mentoring is important for their career development. When employees have mentors, they feel more actively engaged in their jobs because they have an additional place for asking questions and sharing ideas.
Mentorship also helps on the recruiting side. Having poor employee retention is costly for an organization, and retention could suffer and lead to high turnover if employees don't feel supported. A mentorship program also creates a talent pipeline where recruiters grow to be familiar with potential employees who may be excluded from more traditional recruiting processes.
Having an effective support system in place for team members is always a wise move, and this is essentially what a mentorship program adds to organization.
Structuring the mentorship program
Mentorship done in the right way (which looks different for every organization) can strengthen retention rates, create valuable professional relationships, and help employees grow and achieve their goals. It is important to determine the specific reasons why you want to have a mentorship program for your organization and how you will measure its success. Thinking about the goals of the mentorship program and making it work for your company can bring into focus the overall vision or goals of the organization.
There are a number of ways to structure the program, but consistency is key. These relationships may fall by the wayside if the program is lacking regular structure or expectations for the mentor and mentee roles.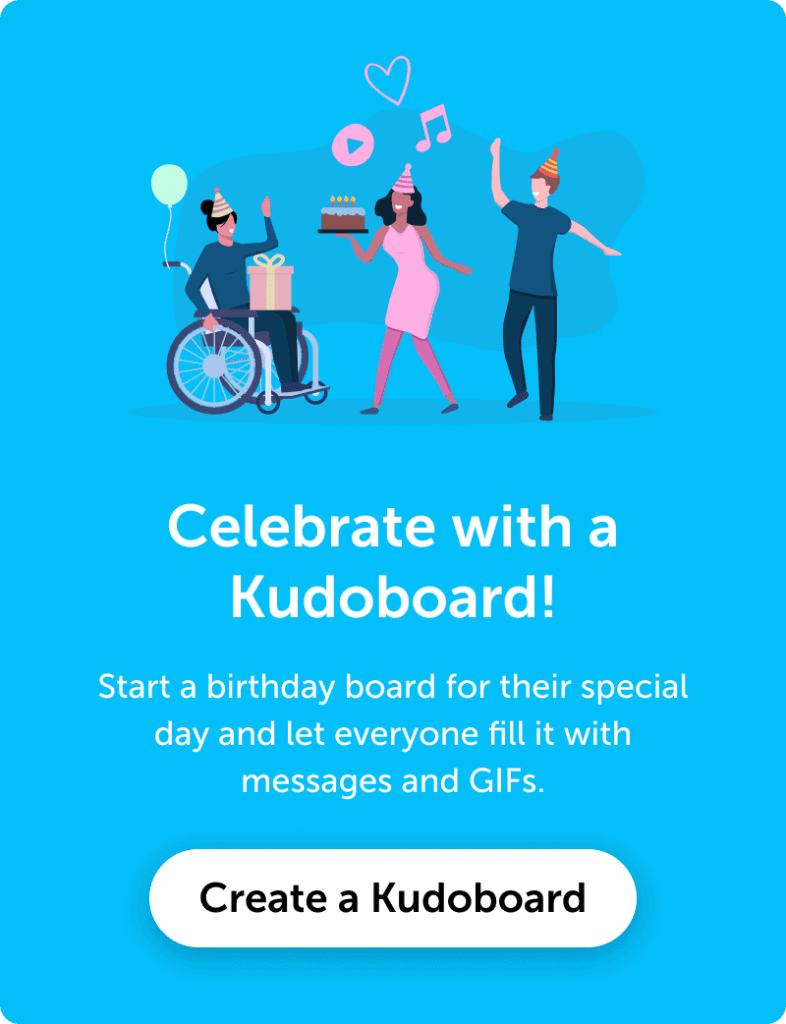 Here are some ideas for keeping things on track.
Mentorship program ideas
Make the relationships one-on-one for a more individualized approach.
Consider common goals and interests, as well as time zones, when matching mentors and mentees.
Encourage mentor/mentee check-ins at regular intervals, such as weekly or monthly.
Provide discussion questions as a framework so the mentor and mentee can start conversation about their goals and get to know each other better.
Encourage use of communications tools like Slack or Teams, as well as in-person meetings if applicable.
Have mentors and mentees share their goals or progress with the team regularly, often letting the mentee take the lead.
You may find certain ideas that work for your team, and other ones that don't seem as effective. Be flexible and willing to adapt as you go, and gather feedback to hear from team members on what they think of the program.
Now that you have some ideas and best practices for the basic structure of the program, let's discuss some important things to keep in mind as you approach hybrid workplace mentoring.
Foster connection
Encourage mentors and mentees to build rapport by letting them know it's not only acceptable, but actively beneficial, to talk about subjects other than work, such as hobbies and pets. While the exact boundaries of this is up to the individual mentor and mentee, it goes back to the benefits of bringing your full self to work instead of having a divide between the two. Deeper human connection is something we can all use a little more of these days, especially with so much remote work being done and some employees never setting foot in the office. Encouraging these discussions can help employees see how their values, interests and motivations can deepen their work rather than be at odds with it.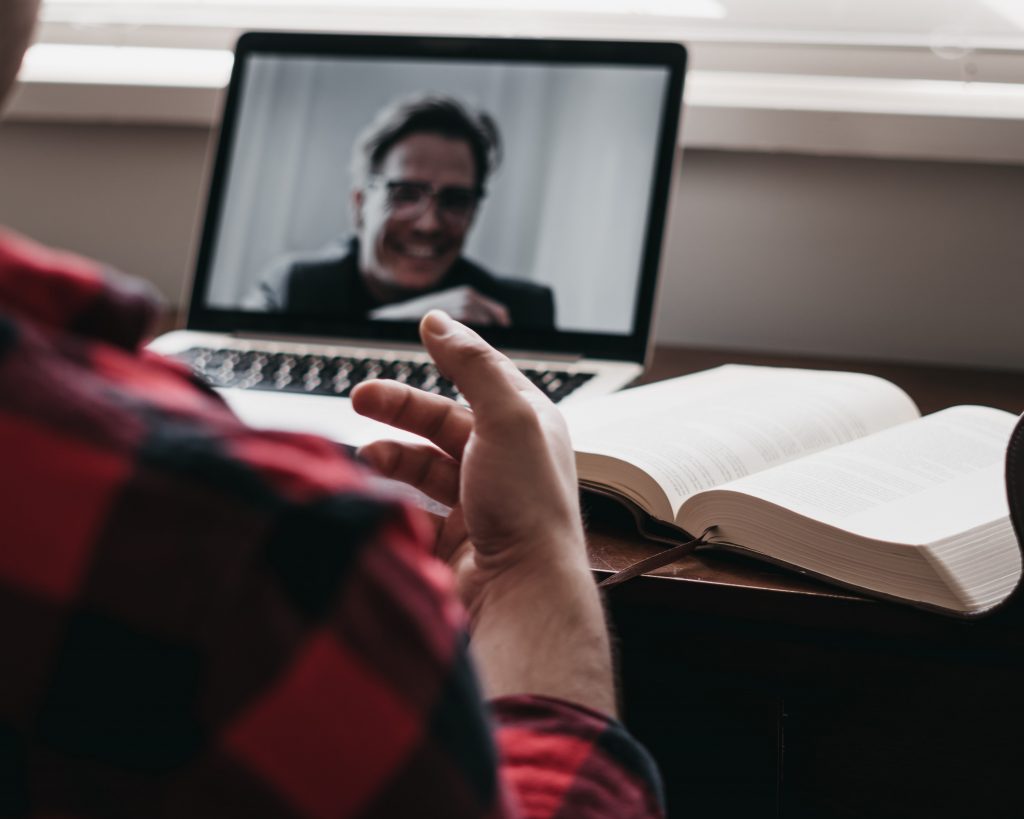 Strive for inclusion
Learn how to improve your DEI initiatives with hybrid work.
One benefit of a hybrid workplace is that team members are not confined by geography. In this case, a lack of frequent face-to-face communication has a positive side: Team members living in and originating from different places can get to know each other and form fruitful mentor/mentee relationships. Mentorship is an opportunity for a remote employee to feel more connected to his or her teammates. To get as many team members interested in the mentoring program as possible, make the application process smooth and simple and take an active role in recruiting employees to be a mentor or a mentee, including in-office employees as well as remote workers. Even with women and people of color reporting the importance of mentorship for their professional development, many have historically felt excluded from these types of programs or relationships. It is crucial for every employee, whether working remotely or from the office, to have equal opportunities to create an inclusive and diverse working environment.
Everyone can be a teacher
The mentor/mentee relationship is not a one-sided dynamic. We all have something we can learn from each other. Think about unique topics that can be discussed in the mentorship, such as technology training or mental health. Find opportunities for mentees to share their experiences so mentors can learn from them as well. Mentorship that goes two ways benefits the mentorship program by deepening the relationship between the individuals involved, as well as the organization as a whole by emphasizing the value of human interaction and connection.
Conclusion
An effective mentorship program is a great way to help team members build relationships that can support them in achieving their goals. A hybrid workplace is the perfect environment for a mentorship program because it can fill in the gaps where human connection might be lacking, with so much work being done from home and employees seeing each other less in the office on a daily basis. A mentoring program helps team members grow as individuals, as well as makes the organization a stronger unit as a whole.