10 Ways to Celebrate March Madness with Your Coworkers
It's that time of year again. Easter candy has replaced the Valentine's clearance section, the groundhog predicted another 6 weeks of winter, and mentions of online brackets and "selection Sunday" keep popping up everywhere. You guessed it: March Madness has arrived.

The NCAA Division 1 men's basketball tournament (aka March Madness) is played every year in the spring and features 68 college basketball teams from around the country. This wildly popular, single-elimination style tournament, has an estimated 70 million people filling out a bracket every year in an effort to try and predict the winning team. It's obvious why this might be a headache-inducing nightmare for bosses who are clinging to something resembling productivity. The headache only gets worse in the post-Covid rise of people working from home (don't pretend you wouldn't also be wearing pajama bottoms and cheering on your favorite teams during work hours if you could).
An estimated 2.5 million workers access online coverage of the NCAA basketball tournament annually. Further, they spend an average of 90 minutes a day watching championship-related content.
March Madness at Work: Love It or Leave It?
Regardless of whether or not you acknowledge it, your employees are going to be watching the games and checking their brackets, even if they have to sneak it. This leaves you with a choice to make: do you raise your blood pressure by attempting to repeatedly eliminate all basketball-related distractions? Or could you use this opportunity each year to bring your employees closer together? We think the choice is obvious (high blood pressure = bad), and here's why: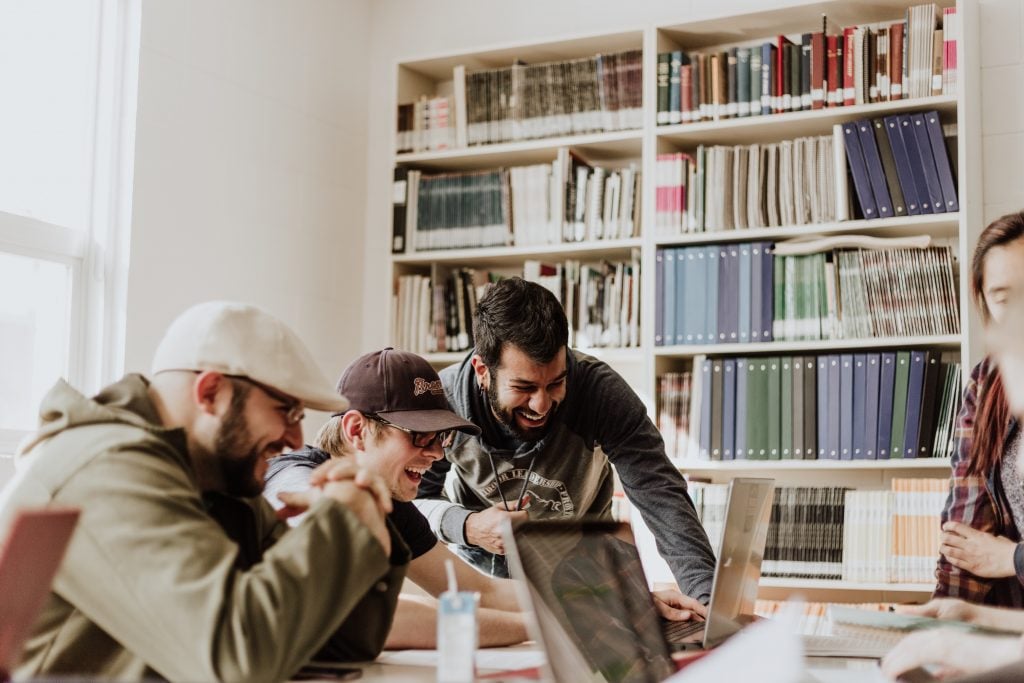 Why March Madness Celebrations are a Good Idea
Country-wide labor shortages mean that retaining the employees you have is crucial to the success of your business. Using workplace engagement ideas like celebrating March Madness is one way to keep employees excited and engaged. March Madness gives you endorphins – endorphins make you happy – happy people don't quit their jobs.
There isn't one skeleton key to improving employee morale, but a lot of small efforts can go a long way. Risking low morale among workers is a surefire way to breed disengagement and high employee turnover. Invest in the chance to build a business that people want to work for!
We constantly hear how businesses care about their employees and their mental health, but seeing it put into practice is a different story. Show with your actions, not just your words, that you prioritize a healthy work-life balance. Your employees are not robots – so make sure they know you see that.
In order for your employees to feel a sense of belonging, they need to understand what they belong to. Company culture is a way to understand a company's values and priorities (e.g. celebrating things that are important to their employees), and can inspire motivation and more fulfillment in careers.
A Gift That Keeps On Giving
By investing in opportunities that bring your employees closer together, you will find they will naturally enjoy coming to work more. This is bound to have a positive effect on productivity and engagement that outlasts a few weeks of college basketball.
10 ways to Celebrate March Madness with Co-workers
If you've decided the temporary dip in productivity levels is worth the trade-off for what your company will get in return, then keep reading! To help you get the ball rolling (get it?) We've compiled a list of 10 awesome ways that you can celebrate March Madness with your coworkers: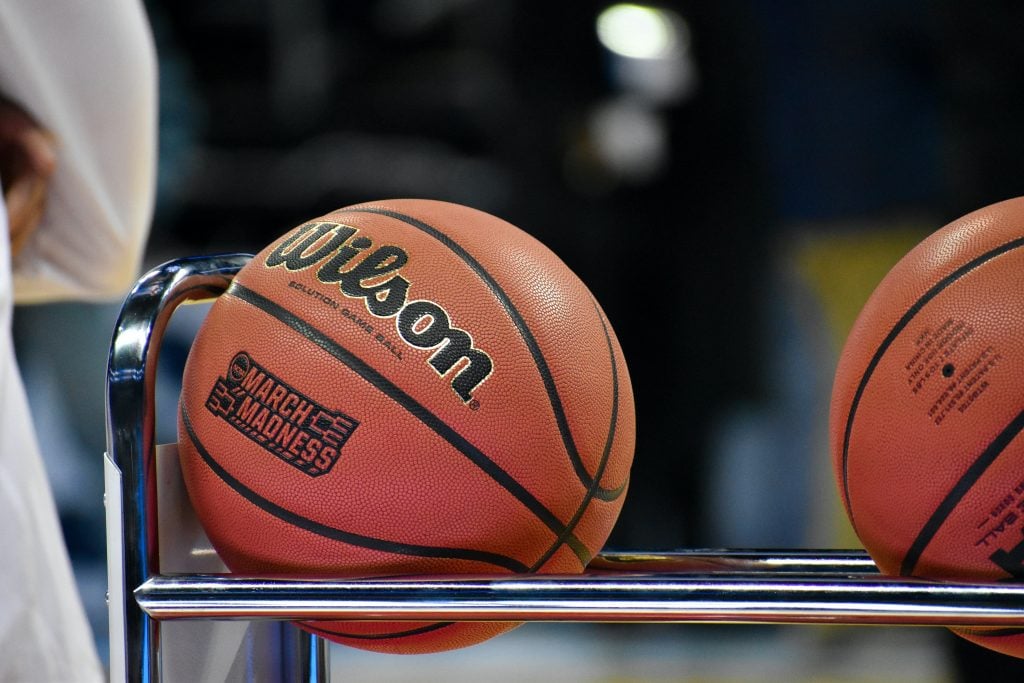 Create a (Moneyless) Office Pool
Filling out a bracket is one of the most anticipated highlights when it comes to March Madness. Once selection Sunday arrives and the NCAA bracket is revealed, everyone begins scrambling to lay out their predictions. Whether you have extensive knowledge of college basketball, or you are picking teams based on their mascot the overall excitement is the same. Brackets in the workplace are a common tradition that many workers look forward to every year. Invite your employees, in-office or remote, to fill out a bracket (download a free 2023 printable one here) and then organize an office pool and watch as everyone's predictions play out amid some friendly trash-talking. Instead of risking legal complications when it comes to betting and gambling, try using cashless incentives for the winning bracket like gift cards, PTO, or tickets to an event.
Bonus: extend the competition out to family members! Watch as Jessica's five-year-old daughter beats the most knowledgeable basketball fan in your office by only choosing teams based on her favorite colors.
Commit to the Bit
If you are going to do it, you might as well go all in. Get out your tape and ruler and make an oversized temporary bracket on your office wall where everyone can see. Choose various March Madness themes for tape and decor to highlight the bracket in the office. In addition to putting up all of the team names, print off pictures of each coworker and update their ranking each day based on their individual bracket. Many employees say they don't care about the tournament, but 60% say they participate in at least one office pool so finding ways to make it more The set-up might be time-consuming, but you can be sure that word of your impressive DIY bracket will spread. Be careful, though, because before you know it this will be what you are known for, and you will be begged to set it up every year.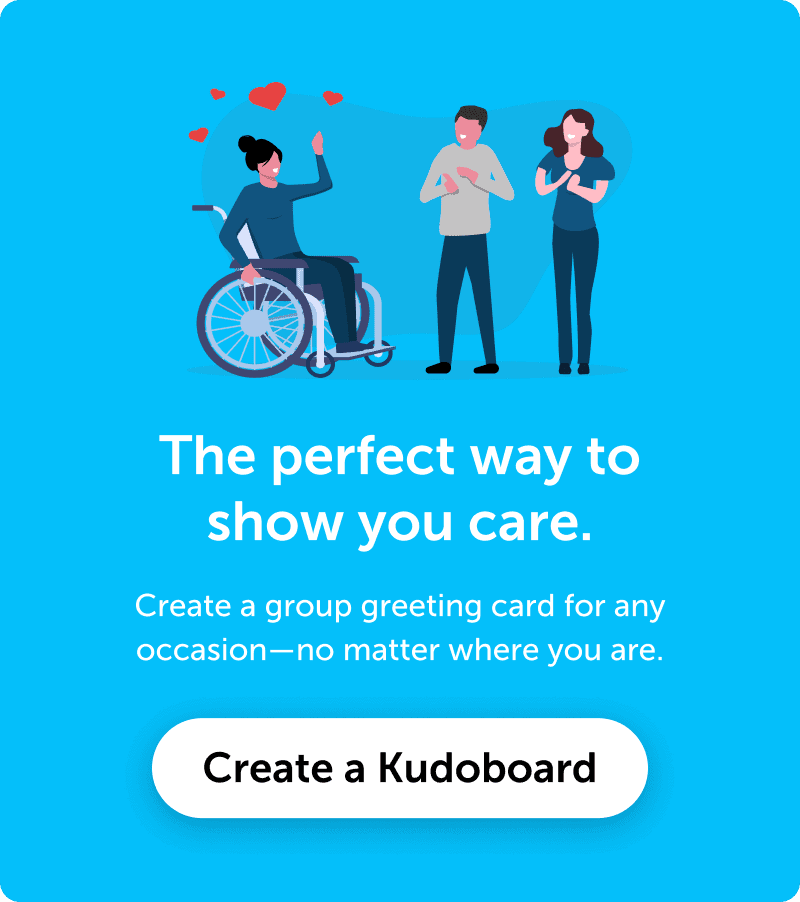 Kudoboard Award
Set up a custom congratulatory Kudoboard dedicated solely to the bracket winner at the end of the tournament as a March Madness prize. Swap out your standard "congrats!" (boring) for something more enticing. Make everyone in the office contribute to the board by writing an "ode to the winner" style poem or haiku, and then read it out loud to the group at your next meeting. You could even have it printed as a poster to hang somewhere in the office as the "reigning champion" until the next March Madness rolls around.
Fun & Games
Let's be honest, the post-Christmas winter months cause a serious lack of enthusiasm in all of us. These few weeks of basketball games in March give a great way to shake awake your zombie-like employees by hosting fun team-building activities and challenges. These will even entice the people who don't actually enjoy watching basketball:
Post daily trivia (sports related or not) that can earn additional points toward bracket scores
Create a bingo sheet of things to watch for during the tournament and have smaller prizes set aside just for bingo winners.
Extend your tape skills from the wall bracket to a DIY free throw line on the floor. Each day, draw an employee's name out of a bag to come and make a shot into a basket or trash can in order to win treats or a free lunch.
Keep remote workers involved by hosting a daily bonus time where everyone can log on and play trivia virtually.
Line Leader
Remember back in elementary school when your teacher assigned a student each day to be the line leader? Close your eyes and let that feeling of MVP-like importance wash over you for a moment. You can bring back that nostalgia in your March Madness activities with a similar idea. Since your employee's bracket rankings will change daily, whichever employee is in the highest spot by a certain time (say lunch for example) gets an hour extra for lunch, or is awarded Spotify privileges to play music of their choice for the afternoon.
Virtual Happy Hour
Happy hour has been a long-standing tradition among coworkers for a long time – and for good reason. Creating friendships with team members is a huge way to boost morale and success in your business. When the pandemic lockdowns prevented employees from that activity, many turned to something that remote workers already knew well: virtual happy hour. This is a great way to utilize the tournament activities to strengthen your work-from-home teams even though you aren't physically gathering together.
Office Viewing Areas
Depending on the way your office is set up, try arranging a viewing area where people can come and watch the games. Roughly 2.5 million employees spend more than one hour watching the games during March Madness, so finding ways to make it on your terms is a smart strategy. Your team is used to things like decorating the office for a birthday, but seeing decorations for a viewing party is something new to get them excited and engaged. Even if it's only for small moments of time in between meetings and calls, it still gives a sense of gathering to the group and allows for some fun conversations to encourage friendships.
Fashion Show
Even if you aren't interested in making March Madness a big ordeal in your office, temporarily changing the dress code is an easy way to still gain some of the same benefits we listed earlier. The way we dress is such a big part of our lives which means you can really make your employee's personalities shine by making this a part of your celebrations. Encourage people to wear their favorite team colors or jerseys, dress as their predicted winner, showcase their team's mascot in their outfit, or even just allow a day to dress down in something comfortable and casual.
Include Your Customers
If your work has customers or clients coming into your office, give them a chance to participate to make them feel a part of your work culture. Try things like hosting a separate bracket pool just for customers, giving a certain percentage off products during the weeks of the tournament, or a bingo sheet to take home with them and bring back once they fill it up. Coloring contests are also a great way to get kids involved!
Have Your Cake and Eat it Too
Literally! Host a "March Madness" themed cake contest or plan a potluck filled with everyone's treats and appetizers. You could have a local restaurant cater lunch or opt for a classic pizza party option. As the teams whittle down to the final four, have your own competition where 4 dishes go head to head with only one emerging victorious. Whatever you do, just make sure there is food involved! While this is a great stand-alone option, we heavily suggest combining it with any of the others on this list for an infinitely better experience for everyone involved.
Conclusion
Choosing to lean into the chaos this time of year brings is never easy and often results in temporary lower levels of productivity. What your business gains, however, especially in the long run, can prove to be worth more than any monetary goal. Give one or more of these ideas a shot and see if embracing the madness this March turns out to be one of your best ideas yet.
Frequently Asked Questions
How does March Madness work?
The term "March Madness" is used to describe the NCAA Division 1 Men's Basketball Tournament that occurs in the United States during the month of March. This single-elimination style tournament invites 68 college teams from around the country to compete against each other with the hopes of being crowned the NCAA Men's Basketball champion. It begins on "Selection Sunday" where all 68 teams are announced, and then the tournament is divided up into four regions. Each region will have 16 teams who seeded based on their ranking. Through each round, teams face off and are eliminated one by one, with the winners moving on to the next round. Once the final two teams have reached the end, they participate in the Championship Game, and one is crowned the winner.
Are March Madness pools legal?
This answer depends on what type of pools are happening and what jurisdiction they happen in. Office pools among family and friends where no money is exchanged are not considered illegal. When money is exchanged, or large prizes are given, this can fall under "gambling" in some areas and can be considered illegal. Check the laws in your area before creating office pools to avoid any legal repercussions.
What are some March Madness work contest ideas?
Bracket challenges
Guessing the final four or the champions (for workplaces where filling out entire brackets can be difficult)
Best costume awards
DIY group commercials with team mascots
Sweepstakes where entries are given for reaching certain work goals
What kinds of March Madness activities can you do with seniors?
Viewing parties with delicious food and drinks
Design team jerseys
Various bracket challenges
Seated basketball games
College basketball trivia