Never Underestimate the Power of Connection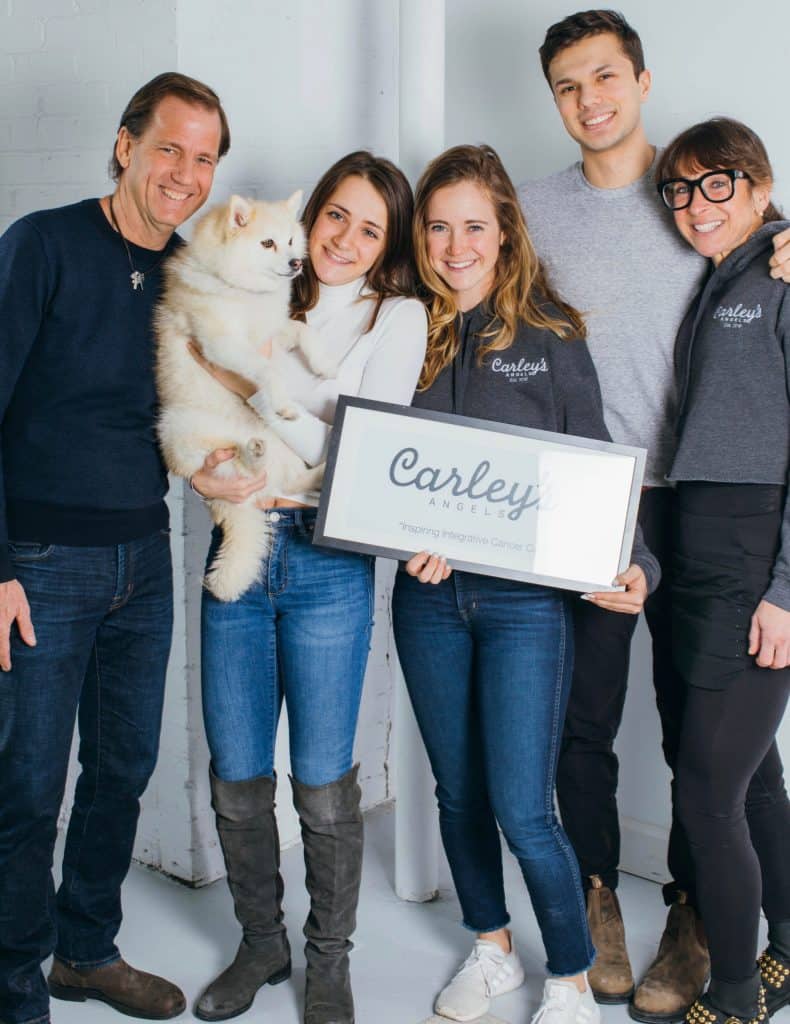 Guest post written by Jennifer Reddick, Director of Strategy at Carley's Angels
Two weeks before Toronto went into a state of emergency I came across Kudoboard at work for a colleague's birthday and absolutely loved the concept. Not only was it great for the recipient, but I had a ton of fun reading through everyone's posts, watching the videos, and laughing at all the memes and chirps.

Fast forward two weeks, and I was in the Carley's Angels Executive Team meeting discussing the impacts of COVID-19 on our organization and fundraising projections for 2020. But most importantly, the impact the virus would have on our community of cancer patients.

Carley's Angels works to unite traditional and holistic cancer care in hospitals. Our mission started as the legacy of one young, brave cancer fighter named Carley Allison, who battled with unwavering determination to always smile. Carley's cancer was so rare that traditional treatments alone were not enough, instead Carley was treated with a combination of traditional and holistic cancer care. Although very effective this combination of treatments was expensive and difficult to access, so in Carley's honour we made it our mission to change that.

We kept finding ourselves coming back to isolation. Having cancer can be extremely isolating in itself without the addition of a global pandemic. Now compound that with hospitals restricting all visitors causing these patients to be completely alone during their treatments, hospital stays, and even a home.

When Carley was in the hospital her friends and family created this wall of inspiration in her hospital room. We posted inspirational quotes and photos, her cousin even posted a superhero t-shirt. It was incredible to see how much this improved Carley's mood and energized her, it kept her motivated and inspired to keep kicking cancer's butt!

The Carley's Angels exec team decided that we wanted everything we did surrounding the pandemic to be about supporting our community. As we brainstormed, Kudoboard came to mind and we thought what an awesome idea to help us create virtual inspiration walls for cancer patients that our online community could contribute to.
We called it our #liftthemup campaign. It was a huge success – with nearly 4000 engagements and Kudoboard recipients who couldn't have been happier.
Jess (@onetoughcookieclub) is one example of a Kudoboard recipient through the campaign. And here's a note she wrote to Carley's Angels in response:
"Hiiii, i just wanted to say thank you so much for including me in the #liftthemup project. It couldn't have come at a better time. I haven't shared it publically yet, but this past week has been incredibly hard as I've been incredibly hard as I've been facing a new diagnosis and the challenges that come along with it. The carley's angels community is so incredible. Reading through the board is so so moving. I can't thank you guys enough"
Here's Jess's Kudoboard: https://www.kudoboard.com/boards/ddtH6Xil
Thanks for letting Carley's Angels share your board, Jess. And thanks to Kudoboard for giving us this awesome group card platform so we could gather appreciation.