How Much Does a Funeral Cost?
When someone close to you dies, the funeral process is meant to honor that person and give closure to the grieving. This process, however, can also cause financial distress. Depending on the type of burial you choose, funeral costs can be staggering, so today we're outlining everything you need to know about funeral costs and the choices that will impact your finances.

How Much Does a Funeral Cost?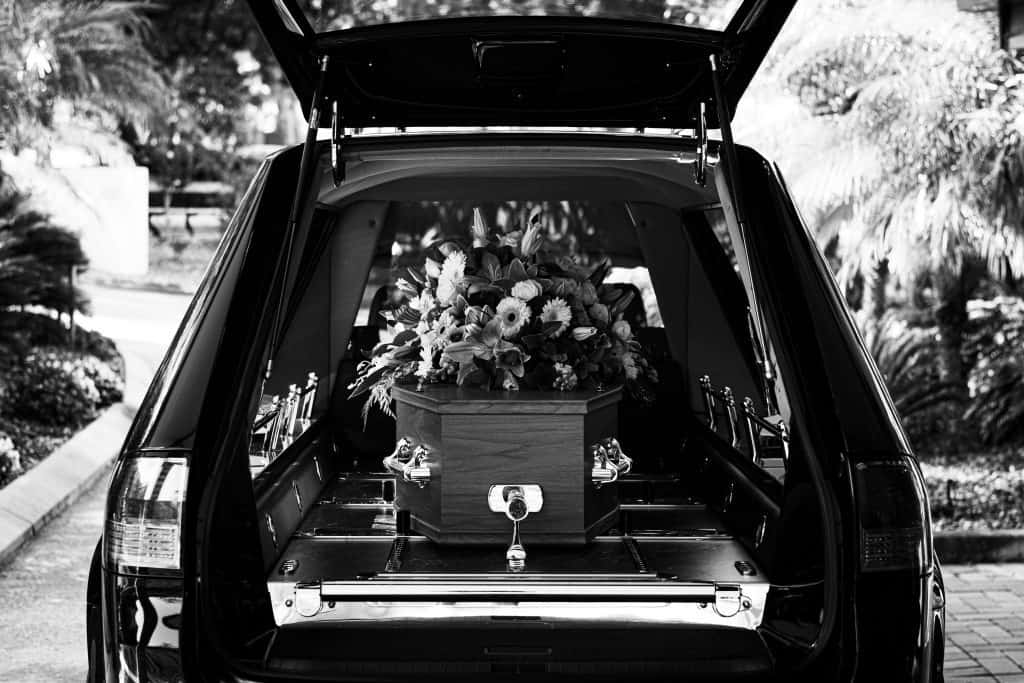 The median cost of a traditional American funeral (which includes a viewing, casket, body preparation, and burial, among other services) is $7,640, according to the National Funeral Directors Association in 2019. If a cemetery requires a vault, the cost will jump above $9,000.
The median cost of a cremation American funeral (which would include a viewing, funeral, and cremation) is $5,150. There may be additional fees for the cremation or rental caskets, and cemetery costs.
There are a lot of moving pieces to funeral and burial services, and each come with their own price tags. The particular needs of your family will dictate the choices you make about the burial, which will in turn affect the bottom line of your funeral costs. We'll break down the range of costs associated with a funeral so you can make informed choices about the services you want.
Breakdown of Funeral Costs
We'll start by reminding you that funeral costs will vary from funeral home to funeral home, and state to state. (You can find a comparison of funeral costs by state here.) These are general estimates but can give you a good picture of what individual services will cost.
| | |
| --- | --- |
| Service | Cost |
| Basic service fee | $2,100 |
| Transportation of body | $650 |
| Embalming & preparation of body | $725 |
| Cosmetic services | $250 |
| Funeral home fees for viewing & memorial service (may include funeral home staff) | $500-1,000 |
| Casket | $2,000+ |
| Vault | $1,300 |
| Cremation | $350+ |
| Cremation casket | $1,000 |
| Cash advances for outside vendors | Optional and will vary |
| Headstone or grave marker | $1,000+ |
Basic service fee
The basic service fee is determined by the funeral director and will be the baseline cost of the funeral home service. It includes planning, permits, storing the body, coordinating with crematoriums or cemeteries, and other administrative fees incurred by the funeral home. Be sure to ask your funeral director what is included in this basic service fee.
Transportation
The funeral home will manage the transportation of the body from the home or hospital to the funeral home, and then to the funeral location and eventual burial site. Transportation can also be arranged for the family to take them to and from the burial site.
Embalming
Embalming is the process of preparing a dead body for burial. According to the Funeral Rule, embalming is not required unless you plan to have a viewing, and that funeral homes must make it clear that the embalming process is not legally required and that you can save hundreds by skipping embalming if you plan to cremate or bury the remains quickly.
Cosmetic Services
If a body will be on display for a viewing or open-casket funeral, cosmetic services are usually comforting for the family. Mourners would like to see their beloved as they appeared in life. Funeral homes can style hair, groom facial hair, provide manicures, dress, and even use special makeup artistry to improve the appearance of the deceased. Some or all of this can be done by the family members if they want that special time with their loved one or to defray the cost. It can, however, be distressing, so the funeral director can complete these services on their behalf.
Funeral Home Fees
You may pay for the use of the funeral home, depending on which areas you'll need. If you plan to hold a viewing and a memorial service, you may pay additional fees for using the gathering spaces. You may also incur fees for hiring staff to administer the memorial service (such as clergymen, organists, etc.).
Casket
A casket will likely be the most expensive purchase of the funeral process. Basic caskets will start around $2,000 and can jump to $10,000 for premium materials. According to the FTC, the funeral director is required to show you a list of casket options and prices BEFORE taking you to see the caskets. Studies show that people generally look at three caskets and choose the middle-priced casket. This means funeral directors are more likely to start showing you the most expensive caskets, and that you may need to ask to see the more affordable options.
Vault or Grave Liner
A burial vault is a concrete box placed in the dug grave, into which the casket is layered and sealed. A grave liner only covers the sides and top of the casket. The purpose of a vault or liner is to protect the ground and prevent caving as the casket deteriorates over time. No vault or liner will prevent or meaningfully slow the decay of a body, but they can prevent the ground from sinking in over time. Vaults and liners are not legally required, but cemeteries may require them for the safety and sustainability of the ground. Speak with the cemetery before making any decisions about vaults or liners.
Cremation
Cremation is far more affordable than a traditional burial, and it's growing in popularity. Direct cremation is cremating the body quickly after death and is the most affordable and simple manner of burial. Direct cremation can cost as little as $350 if you opt-out of embalming, a memorial service, or a cremation casket. Cremation can cost more if the funeral home does not have its own crematorium (they'll outsource to the nearest crematorium and you might pay for transportation costs).
Cremation Casket
Many families choose a cremation casket in which to cremate their loved one. Cremation caskets are not required, and the Funeral Rule says that funeral directors must offer inexpensive unfinished wood boxes for cremation, or allow for direct cremation with no box. A cremation casket can cost around $1,000. You may also choose to rent a casket for a viewing or memorial service before cremation, which can cost around $600.
Cash Advances
There are other services throughout the funeral process that can be managed by the funeral home on your behalf. The Funeral Rule states that you must be alerted of these in writing and consent to payment beforehand. These cash advances might cover flowers, obituaries, and any other goods and services that the funeral director may procure on your behalf.
Headstone or Grave Marker
A headstone is an upright marker (think of the statues or engraved pillars you see in cemeteries), and a grave marker is a flat, engraved stone. Some families delay the purchase of a headstone or grave marker to defray the upfront cost of a funeral, especially since a grave marker can start around $1,000 and a headstone around $2,000. You can purchase the headstone or grave marker through the funeral home or cemetery, or through a third-party retailer.
Burial vs. Cremation
In the past, cremation was much less common. But in 2015, cremation passed burial as the most popular choice for disposition. The National Funeral Directors Association projects that by 2040 over 78% of all funerals will choose cremation.
Cremation is more affordable than traditional burial, and generally more environmentally friendly. It is also a more simple and streamlined process with fewer moving pieces. Cremated remains can still be buried, while some families take comfort in having their loved one's remains in their possession.
What is the Funeral Rule?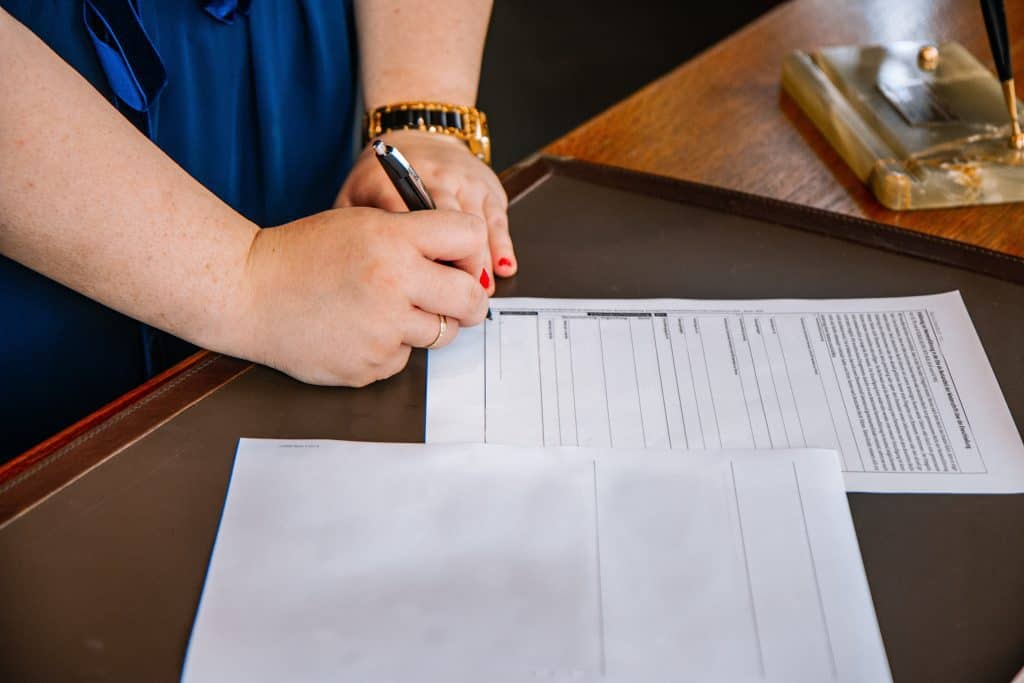 The Funeral Rule is comprehensive consumer protection for you as you make decisions about funeral arrangements. The Federal Trade Commission created and enforces the Funeral Rule to prevent the mourning from being taken advantage of in their time of grief. The Funeral Rule requires funeral directors to be upfront about their pricing, in person and over the phone, as well as minimizing the required purchases for a funeral and burial. Funeral directors are not allowed to pressure anyone into buying expensive products or services, and they must be truthful about what is (or isn't) legally required.
How to Manage Funeral Costs
At this point, you may be shocked at the costs of a funeral. How are you going to pay for this? It's a scary discovery for many, especially during this raw time of grief. There are a few strategies for managing the costs of a funeral.
5 Ways to Manage Funeral Costs
Life Insurance Policy: Use any life insurance or final expense insurance that the deceased might have toward funeral costs.
Military Benefits: Military service members will have access to some type of military burial benefit, even if the deceased did not pass in active duty.
Savings Accounts: Any savings of the deceased or family members can be used for funeral costs.
Payment Plans or Loans: Speak with your funeral director about managing the cost of the burial if life insurance and savings won't cover it.
Scale it Down: Instead of the most expensive casket and a full funeral, consider scaling down the memorial to a direct cremation and a family service in a meaningful place.
Funeral Prearrangements
As you can see, funerals can be complicated—and expensive. Family members may feel guilty about choosing "cheap" options for their loved ones, and unprepared or untimely deaths can make this significant cost even more staggering.
We recommend that everyone take at least a few minutes to consider and document their wishes for a funeral. Family members can make choices more confidently when they know what you want for your own burial.
You can also prepay for your funeral with a Payable-on-death (POD) account or a dedicated savings account. Check with your life insurance (and get some if you don't have it), to see how much your family can receive for funeral benefits.
For older individuals or those who intend to stay put, you can make selections and begin prepaying for your funeral services. This will ensure that you get the service that you desire and will decrease the burden on your loved ones after your loss.
Our Deepest Condolences
If you're experiencing a loss, we are so incredibly sorry for the pain you're feeling. We extend you our sympathy and prayers. We stand with you as you honor your loved one and strive to keep their memory alive. May you find peace and support with your friends and family during this difficult time.