17 Amazing Gift Ideas For Bakers
If you have a baker in your life that you need to purchase a gift for, we have you covered! Giving a gift is always an amazing way to show someone that you are thinking about them. If your friend or loved one is into baking cakes, pastries, cupcakes, or loaves of bread it will be easy to find a useful gift for them.

Finding the right tool to help them manipulate that batter or dough into a mouthwatering creation is easy when you know where to look. There are so many fun gadgets and gifts that you can get a baker. There are a few different avenues you can take when purchasing gifts for bakers. You can get them:
Baking essentials
Fun gadgets
Tools specifically used for cakes or bread or cupcakes
Baking Essentials
There are certain things that every baker needs—why not get the cutest version of them as a gift for your friend or loved one? Getting gifts for bakers can be easy when you consider the different essentials that they will use each time that they bake. When making baked goods you must have measuring cups and spoons, bowls, tools, and bakeware, so go hunting for a prettier, more effective, or otherwise better replacement. When you purchase someone a gift you should try to make sure that it aligns with their taste (pun intended). Maybe your baker friend will bless you with some of the delicious things they will whip up when using your gift!
Whisk: A whisk is a must-have when baking. Just about everyone owns a whisk as part of their cooking ware, but consider getting your baker friend a pretty new one that they will love!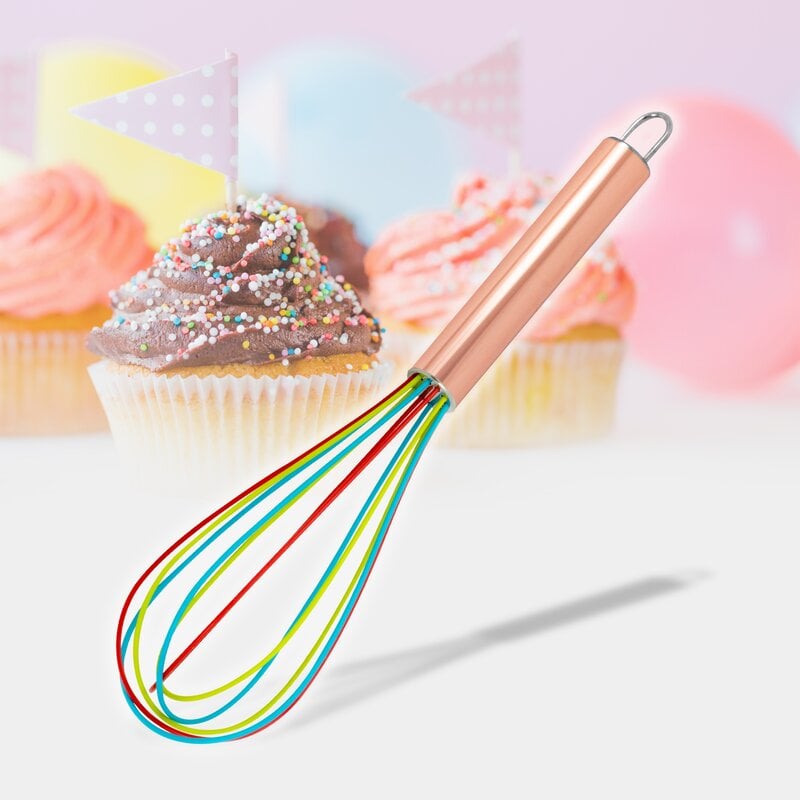 Measuring Cups and Spoons: Another must-have baking utensil is measuring cups and measuring spoons. When baking, you can never have enough of these. There are cups for dry ingredients and wet. This is another item that most people already have in their kitchen but certain types of cups and spoons are better when baking than others. If you are considering getting measuring cups as a present you should ensure that they are engraved so that the writing does not come off in the dishwasher.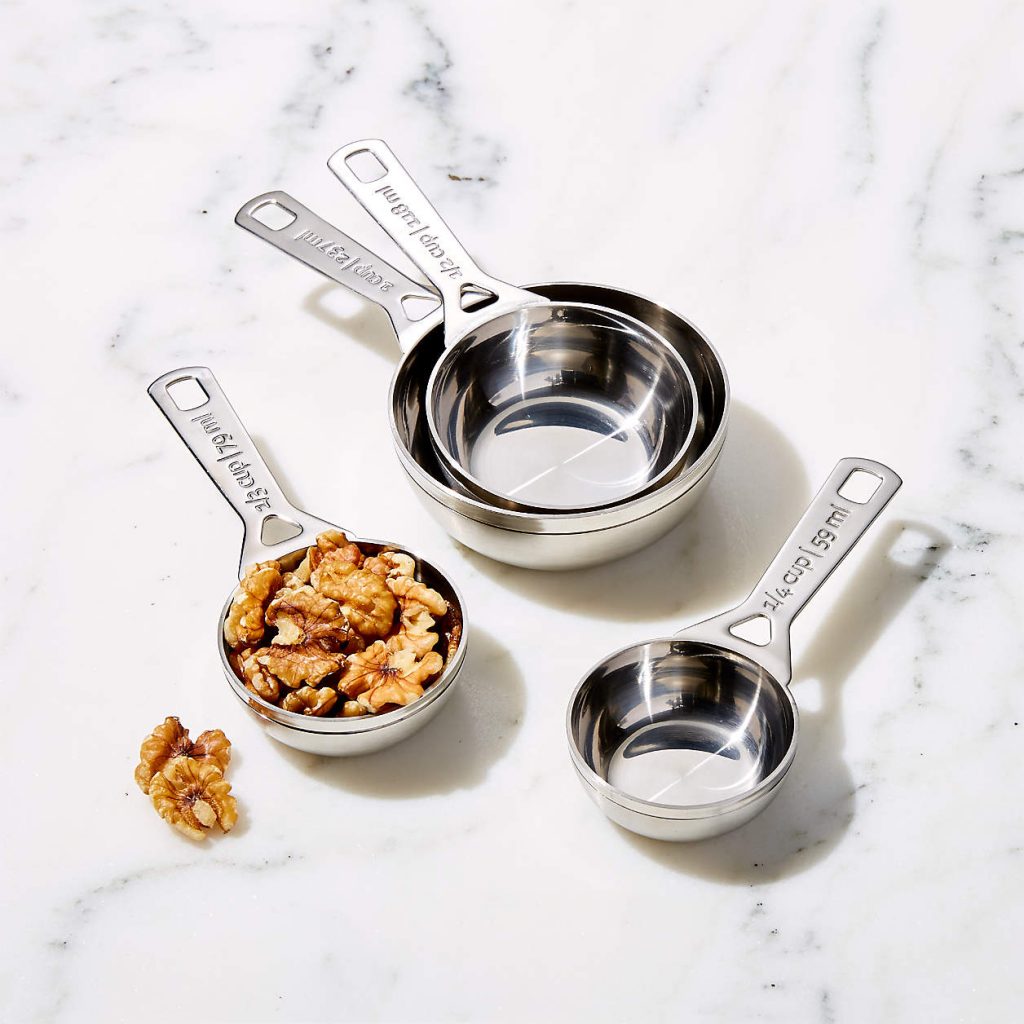 Mixing Bowls: Every baker needs to have mixing bowls. When a recipe calls for several different bowls to be used you want to make sure that you have plenty of them on hand. The baker in your life will love receiving a new set of mixing bowls.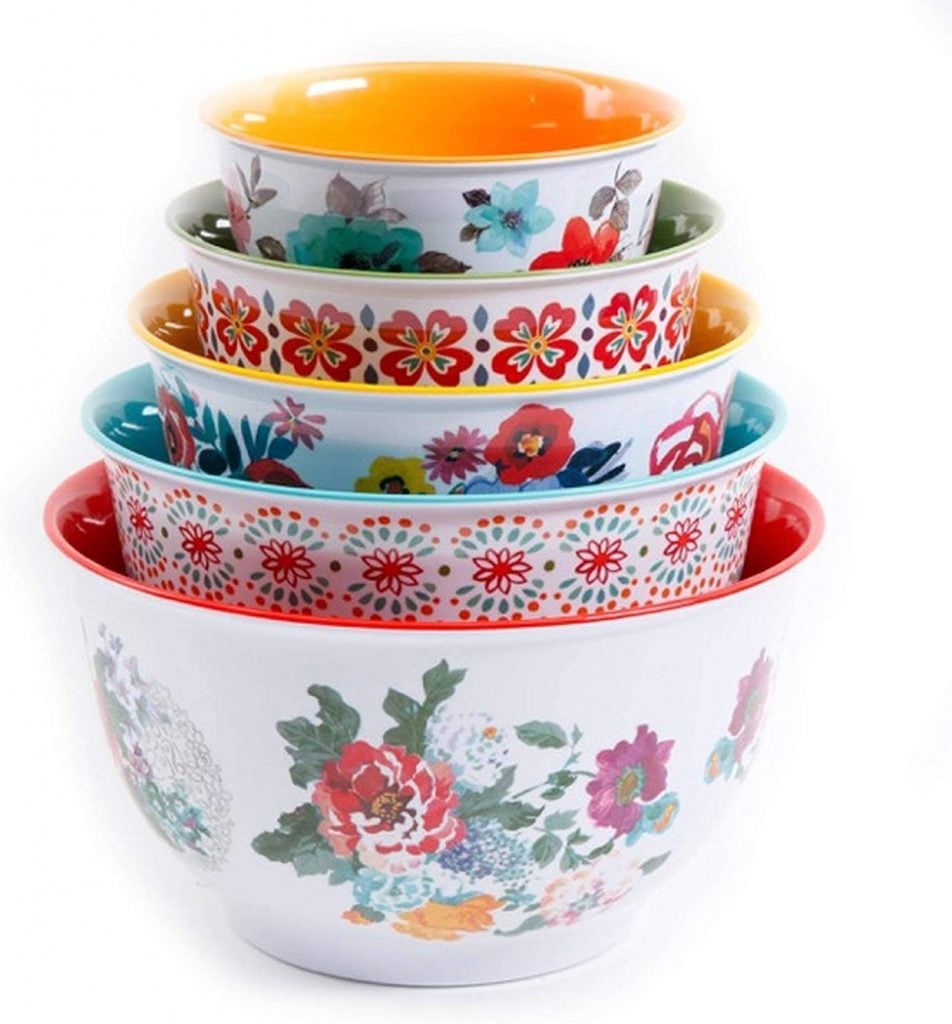 Silicone Mat: Silicone mats are great gifts for bakers. Not everyone owns a silicone mat so this could be a great new addition to a baker's kitchen. A silicone mat can be used to line a cookie sheet or it can be used as a workspace on your counter. Because of their nonstick material, they are a must-have when it comes to baking.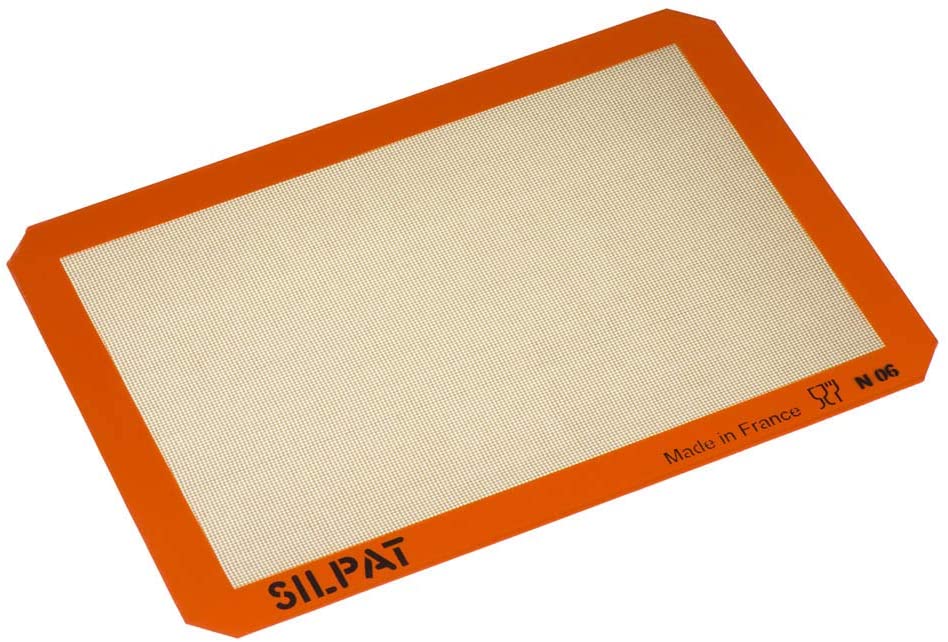 Spatula: Spatulas! You can never have enough spatulas. The different sizes definitely come in handy when it comes to baking. There are so many different colors and materials to choose from. Giving the baker in your life a beautiful set of spatulas is a great way to ensure they receive a special gift that they love.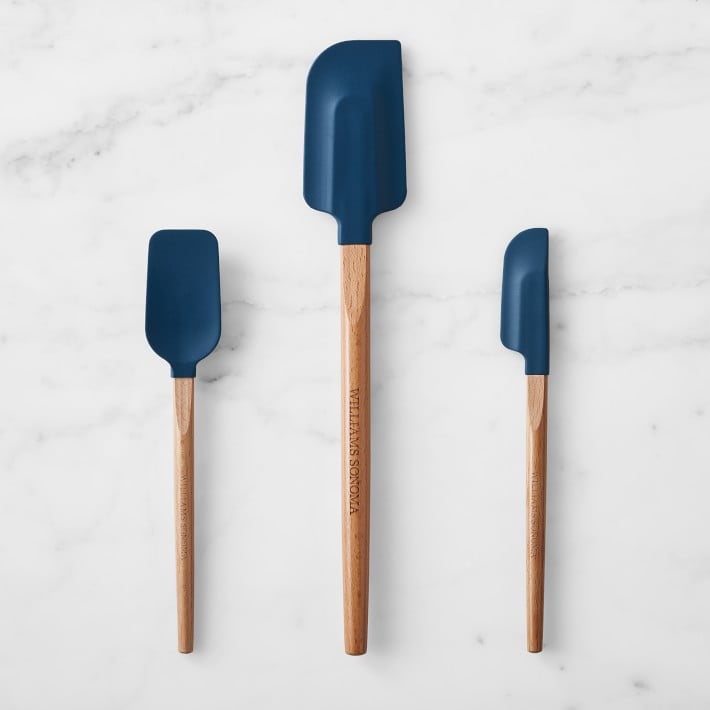 Cooling Racks: If your loved one likes to bake things like cookies or cupcakes they will always need cooling racks. You should never let your baked goods cool in a pan or on the counter. If you keep your baked goods in the pan they were just cooked in, the items will continue to cook from the heat of the pan. There are so many different types of cooling racks, but a tiered one may be something that they do not have. Not only is a tiered cooling rack unique, but it also saves counter space and storing space. If you know that your friend is a messy baker and runs out of counter space then this is the gift for them!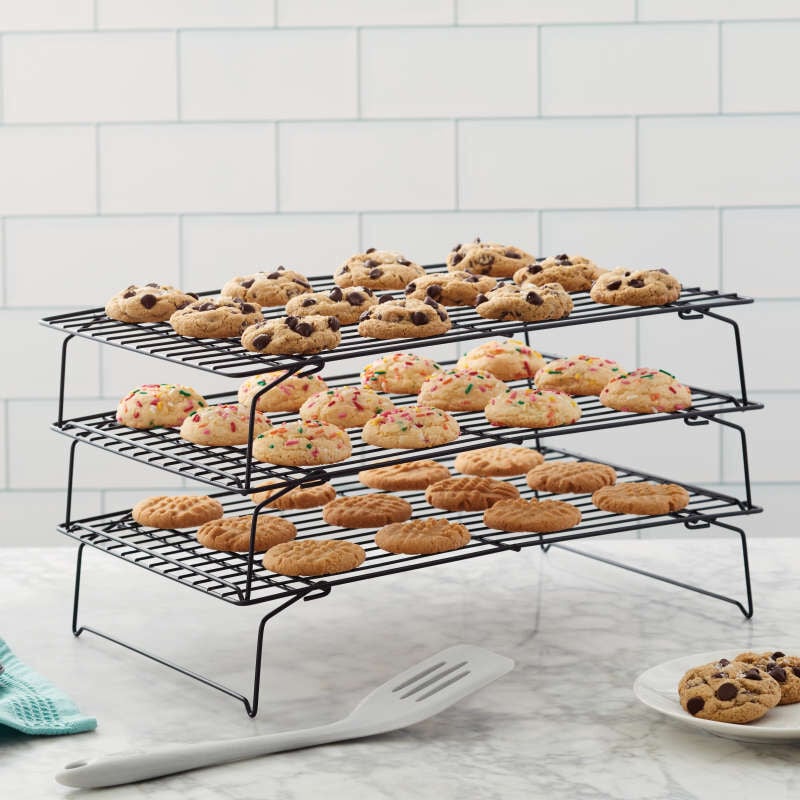 Specialty Baking Gadgets
There are all of the essential baking items that every baker needs in their kitchen, but then there are fun gadgets that they may never buy for themselves. There are so many decorative pans, different tools to use when baking that is unusual, and gadgets that are used just for certain types of baking. Your friend or loved one will be so surprised when they open your gift and see something that they may have always wanted!
Cookie Press: If you know that the recipient of your gift loves to bake cookies then this present is for them! A cookie press is the type of gift that a baker may always see and want but not buy for themselves. They take the dough and put it into the press and can create all different shapes of cookies. It is such a fun gadget to play with!
Rolling Pins: A decorative rolling pin is a great gift to give the baker in your life. When you roll out cookie dough you can add a beautiful print to your cookie with a decorative rolling pin. Not only will your friend love that they can decorate their cookies in such a simple way, but the rolling pins themself are beautiful. You will get an amazing reaction when they open their present.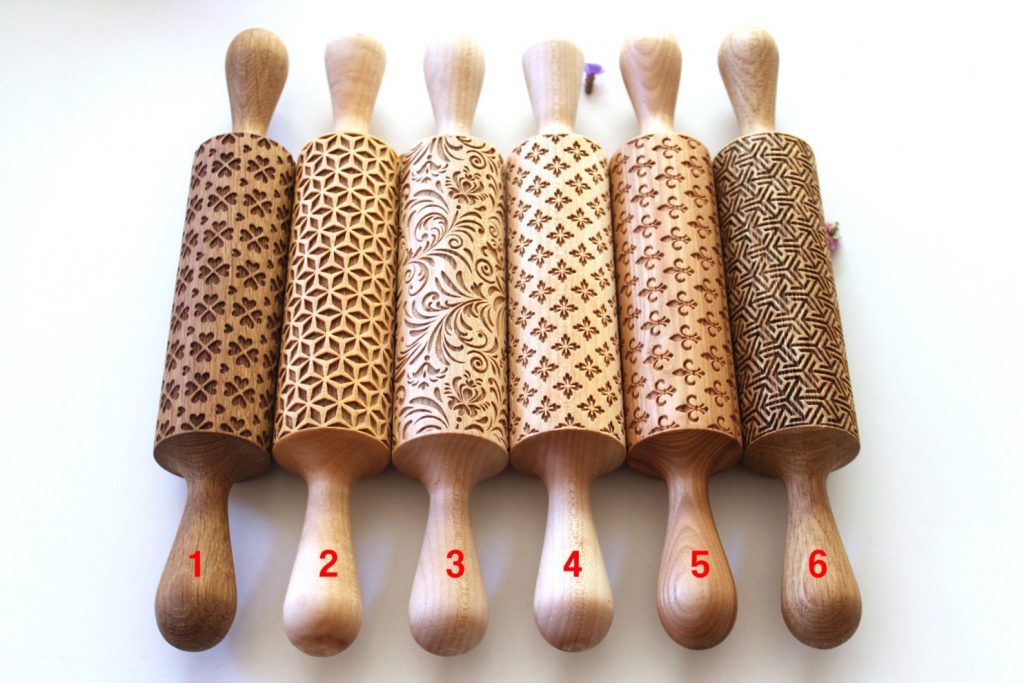 Stand Mixer: One of the best gifts you can give any baker is a stand mixer. Mixing dough by hand can be so laborious and time-consuming. A stand mixer is a great baking tool but can be used for everyday cooking as well. There are so many different attachments that you can use on a mixer. They are great for mixing dough for bread or cupcakes. There are also so many different colors to choose from. You can ensure that the mixer matches their current appliances or you can order one in their favorite color! There are so many uses and you will definitely win anyone over with a KitchenAid mixer as a gift.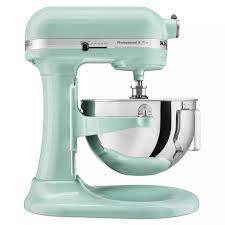 Bread Making Kit: If your baker prefers to bake bread over desserts there are amazing gifts for them. There are so many different tools that you can purchase as a great gift for bread-making. Whether you decide to get them a flat whisk or a bread pot they will be impressed that you know what their favorite hobby is. There are even bread making kits that you can purchase for your favorite baker.
Proofing Bowl: Along with bread making kits are proofing bowls. When making bread you need to allow it to proof. Most people use just a normal mixing bowl but if you love cooking bread you would prefer a proofing bowl so it would be a welcome surprise to open a present that had such a unique and specific gift in it. There are several different types of proofing bowls so with this as a present you can't go wrong with it for the bread baker in your life.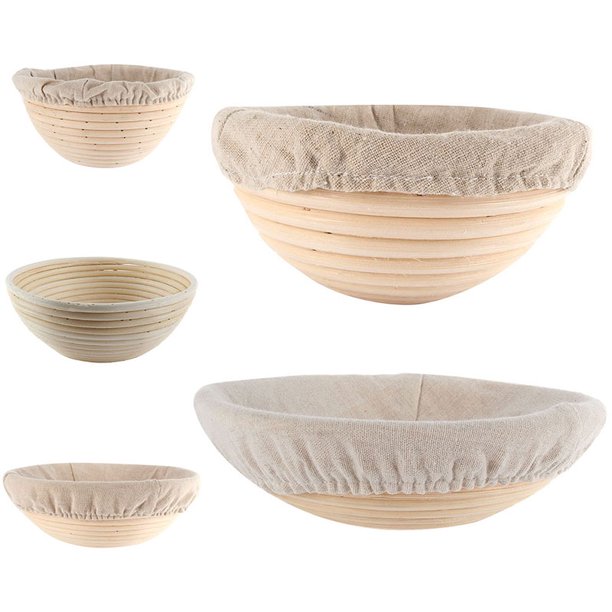 Cookbook: A great gift would be a unique cookbook. There are so many different cookbooks out there that are just for baking. You can narrow in on cookies or cakes and get them a specific cookbook, or you can look for a more broad baking cookbook that includes many different types of baked goods. If you know that your friend collects cookbooks then this is definitely the route to take for a great gift.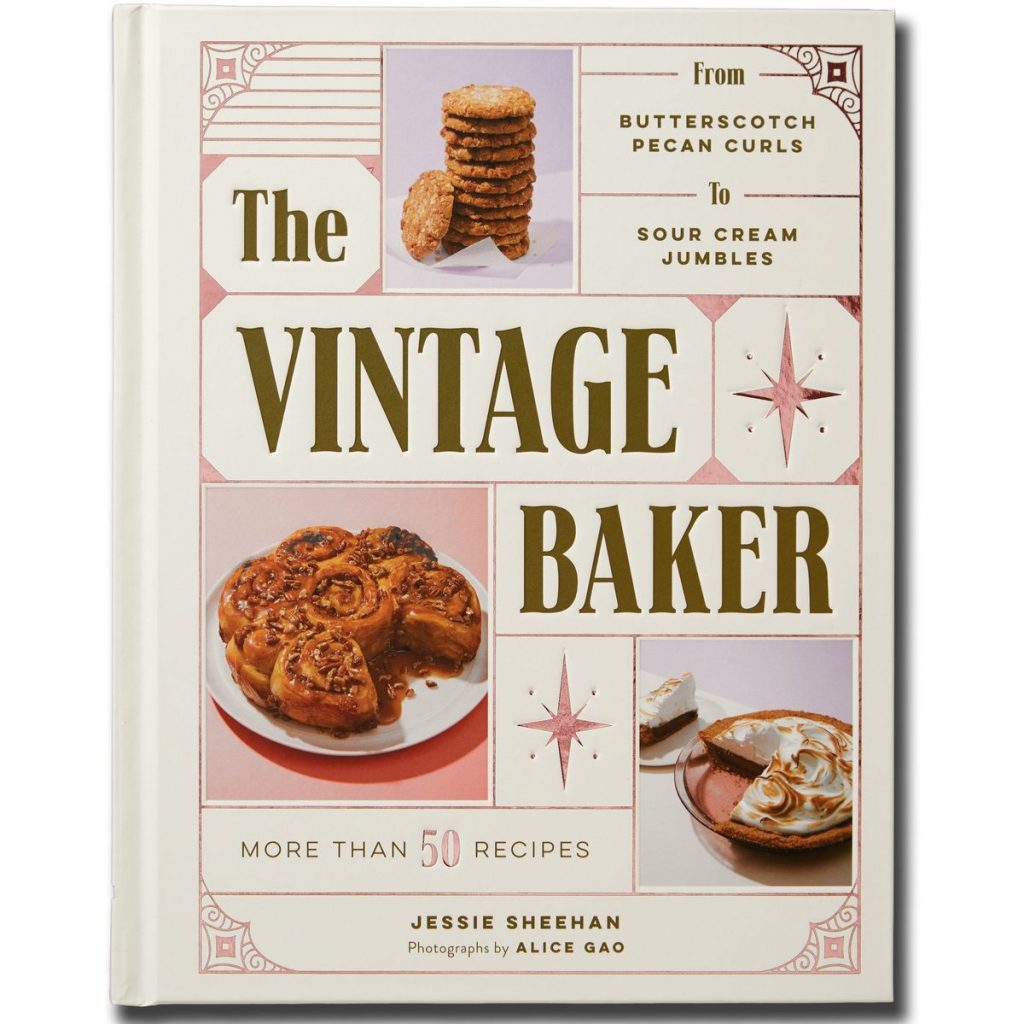 Baking Tools for Cakes and Cupcakes
If your baker friend has an affinity for making cakes or cupcakes you will want to focus on giving them a gift they can use to make those. Cake making and decorating is such a fun hobby and there are so many different cookware out there that you can give as a gift.
Cake and Cupcake Pans: Cake and cupcake pans come in so many different shapes and sizes. Some pans look like Disney characters, trains, or even soccer balls. There are bundt cake pans that have beautiful swirls and designs that will be baked into them. There is a lot to choose from and you won't choose a bad one when you are looking for the perfect gift.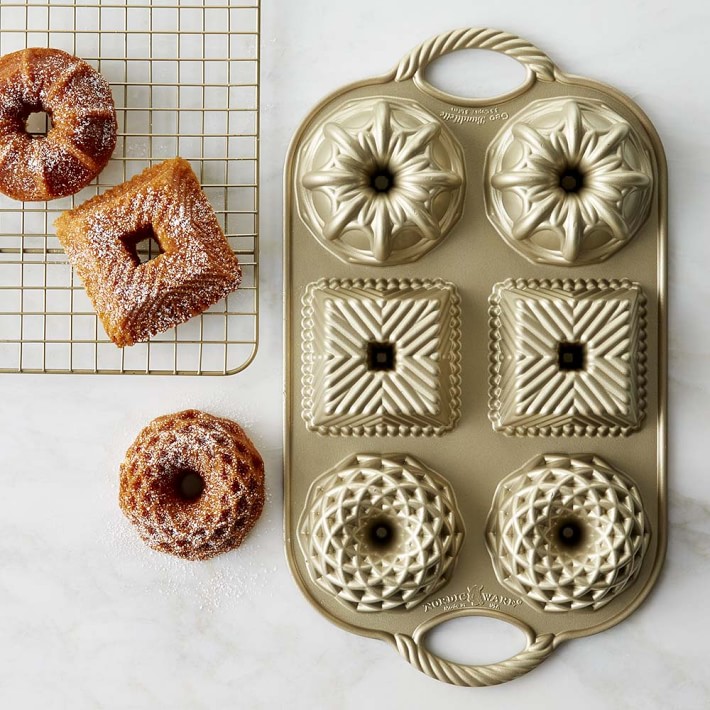 Cake Decorating Kit: The art of cake and cupcake decorating is an amazing skill. Your favorite baker will love having some new tools to decorate with. There are so many different types of cake knives, icing tips, and piping bags to choose from. A cake decorating kit is a great gift to give your baker friend.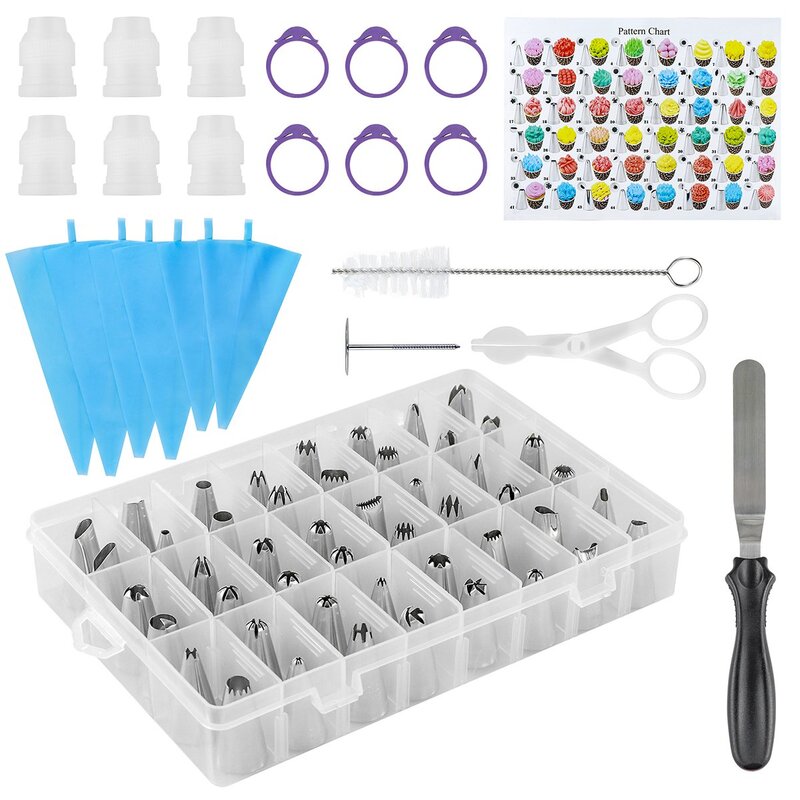 Cake Stand: A beautiful gift that you could give any baker in your life is a new cake stand. Cake stands are so classy and timeless. There are so many different materials and colors that you can choose from. Your loved one will love receiving a cake stand as a gift.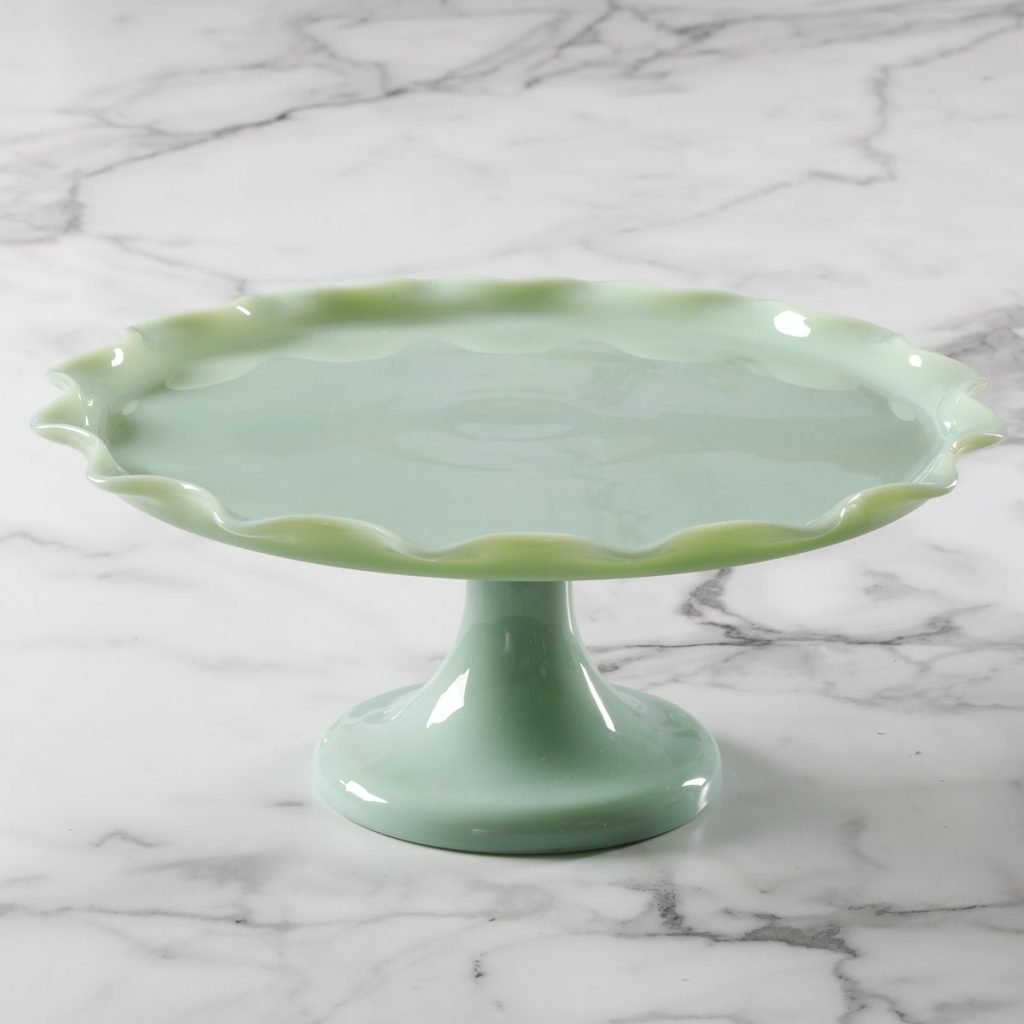 Cupcake Stand: Along with a cake stand are cupcake stands. There are some amazing different ways to display your cupcakes. Displaying the creations that you bake is half the fun! Why not surprise your loved one with a great cupcake stand. There are many that come in different tiers so that the cupcakes can all be viewed when they are displayed. It will be a unique gift that your friend will be able to use throughout the year.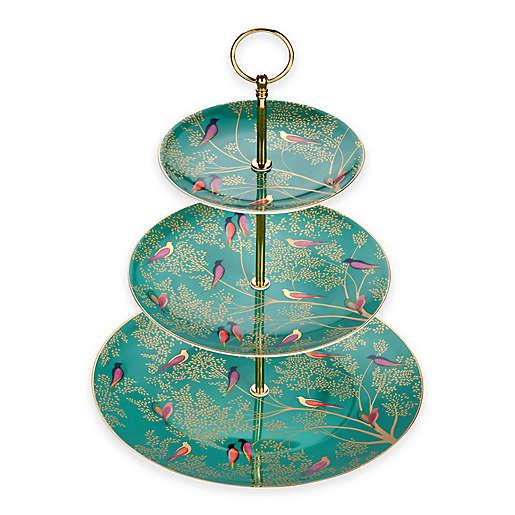 Cake Decorating Class: Another gift to consider for the baker in your life would be a certificate to attend a cake decorating class. There are so many cake decorators or bakeries out there that offer classes so that you can learn more skills when it comes to decorating. If they are just getting into cake decorating this would be an amazing gift to give them so that they can have a place to learn and practice.
Now to Pick the Perfect Gift
Whether you are celebrating a birthday or are looking for a great Christmas present you can not go wrong with a baking gift idea this year. If you are stumped as to what the recipient would like you could always consider getting them a gift card to a local cooking ware store. You could also make them a gift bag filled with a cookie scoop, oven mitt, and cookie cutters.
There are so many different baking gadgets to choose from! Whether you give a beautiful pie plate, a baking sheet, or a food processor the baking enthusiast in your life will love that you know them well enough to give them something that they enjoy. Since there are so many baking items out there you will have gift ideas for many holidays and birthdays to come! Hopefully, you will be rewarded with a special treat that they make using your awesome baking gift this year.