Bringing Birds of a Feather Together with Kudoboard
Today we're excited to tell you about one of the most unique Kudoboard uses we've ever seen—uniting a community of bird-watchers across the globe.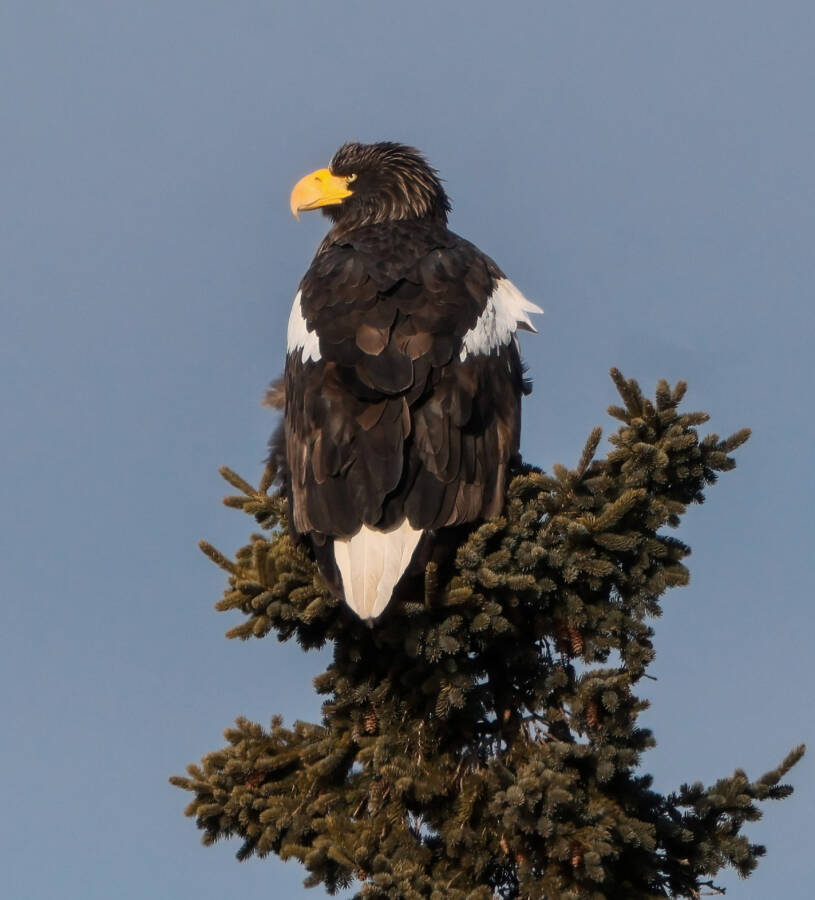 Steller's Sea Eagle is a very large and very rare bird, so once it was sighted in Maine, people started coming from all over the country to see "Stella." Maine Audubon started hearing incredible stories from passionate birders about their lifelong quest to see the eagle, but the accounts and photographs were scattered across social media platforms, GroupMe texts, and oral anecdotes.
Planning an organization event? ❤️ Kudoboard is the perfect tool to collect messages, photos, videos, and more.
Learn more about our company event offerings.
Using Kudoboard, nonprofit Maine Audubon created a single, accessible space where bird-lovers from across the globe could share their experiences seeking Steller's Sea Eagle. Kudoboard allows for written posts, photos, and videos, which makes it much more effective than a sign-in book or disparate social media platforms (where membership is required for viewing/posting).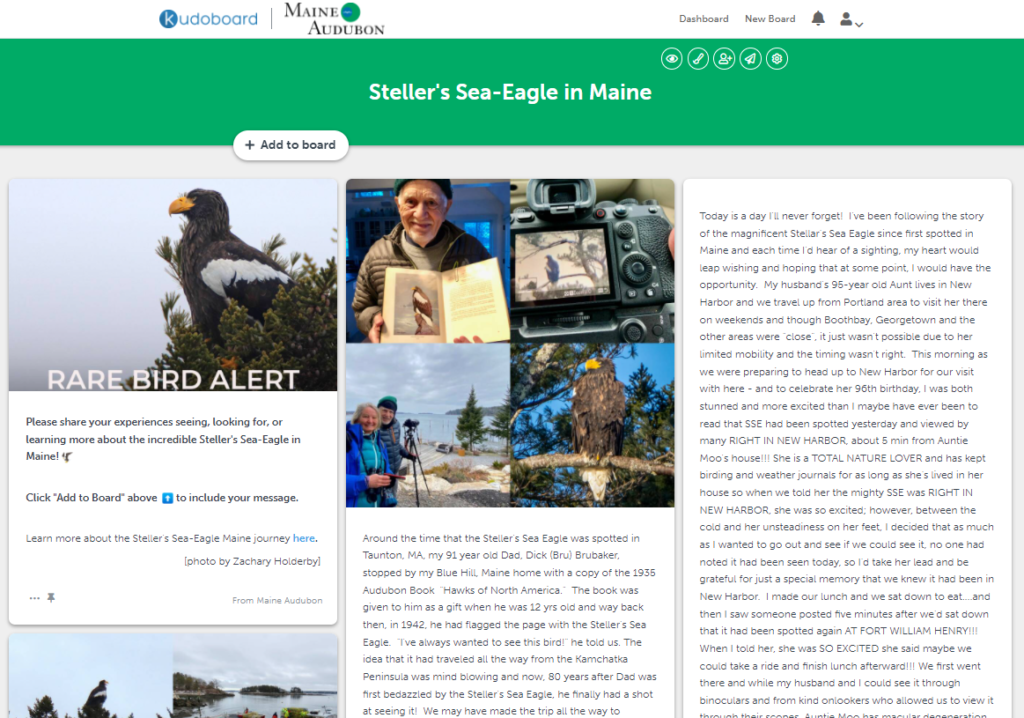 "When I sent it out into the world I thought it would be a photo and caption. What surprised me was the length of posts. People really want to tell their stories."

Melissa Kim, Maine Audubon Director of Communications & Marketing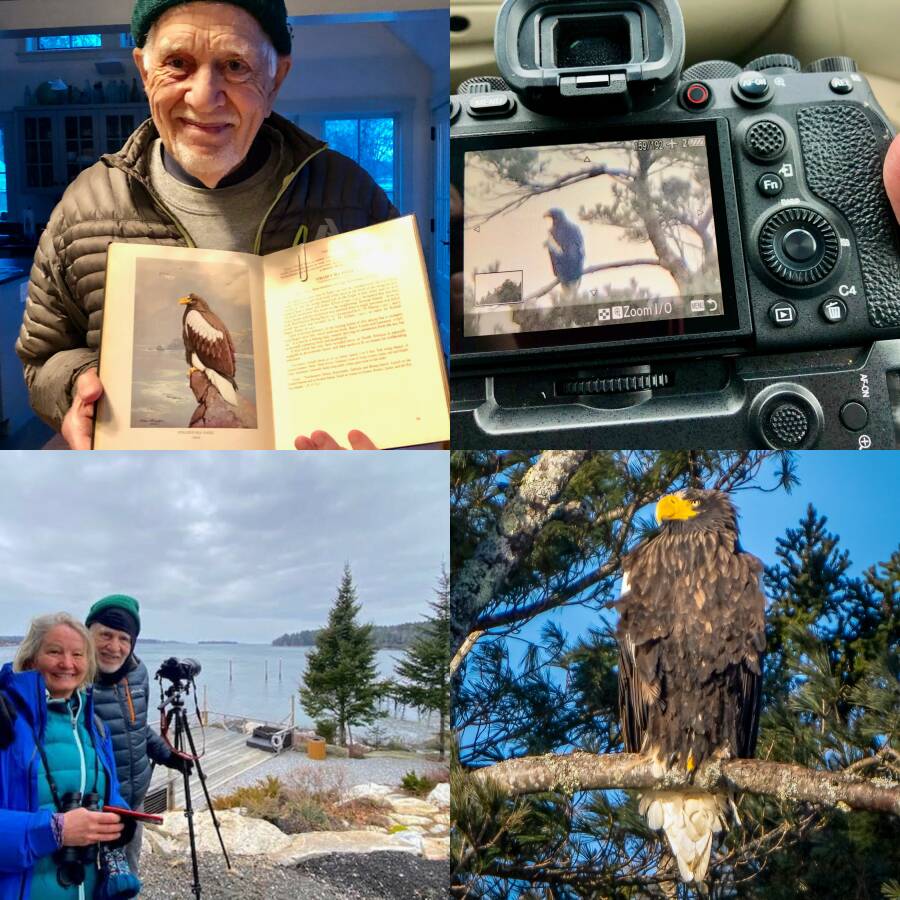 "After 80 years of anticipation, Dad got to see this glorious bird and then watch it lift off and soar along the shore. We felt so blessed and so supported by all those there that heard our story. One of the other birders took a family portrait to celebrate the "lifer" that took a lifetime to find!"

Amy
We are honored to be a part of this historic moment, and we love to see the heartwarming connections made across generations and geography. Make sure you check out the group tribute board, and thanks to the Maine Audubon for sharing it with us.