How Online Group Cards Work
Kudoboard's online group cards allow you to gather appreciation from a group, delivered directly to the recipient virtually.
Sample use
Aaron and Sonia have been together for 4 years. Aaron made Sonia a Kudoboard outlining some of the adventures they've had together since they first met.
Something for everyone
Choose the option that's right for you — from single group cards to ongoing plans,
for personal use or for the office.
Company Event
Contact us to discuss your needs. Whether recognizing a departing CEO, celebrating a graduation for a university, or honoring caregivers at a hospital – we've got you covered.
In addition to all Milestone board features, company events offer:
Your logo at the top
Board export
Custom pricing
Tagging, likes, & comments
Custom URL
Custom disclaimer
Proactive moderation
Custom input fields
Multiple administrators
Board metrics
Embeddable slideshow
Dedicated account manager
Personalized Love Cards, Done Right
eCards were one of the first viral hits of the 1990s internet. Unfortunately, they also became synonymous with cheap, ad-laden sites flashing outdated stock images. If you were wondering "How can I show someone I care about them…but only a bit?" – eCards were the unfortunate, but true, digital answer to your question.
But not anymore.
Forget about the corny pictures, popups, and spammy looking emails. With Kudoboard, you can create romantic, online cards with photos, GIFs, videos, and notes for your special someone.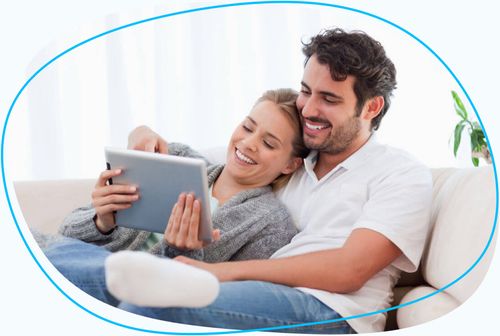 I received a romantic card from my husband this year, out of the blue. He added a bunch of photos of us (and our dog) from when we met up until now. SOOO sweet <3 I loved it!

Teresa A. Illinois
Frequently asked questions about Love Cards
A virtual love card from Kudoboard is a digital way, as an individual or group, to express love and appreciation for someone in your life. Picking out the perfect "I love you card" can mean hours spent googling "love cards near me" and walking card aisles hoping you will find the right one for the circumstances. With Kudoboard, you can create a board to compile your love notes and messages.
We have worked hard to make the process of designing a love card so simple, anyone can do it!
Once you click the "Create a Kudoboard" button on our website, our template will walk you through each step quickly and easily. You will be prompted to input the name of the recipient and a title for your board, and then you will select which type of board fits your needs best. From there, you can try out a variety of backgrounds until you find the right one. Voila! Your love card is created!
Now comes the fun part: adding in the virtual "I love you" messages from you and/or members of your group. We suggest that, as the creator of the board (hats off to you), you do the honors of the first post. That way, when others come to add in their messages, they have an example of your creative ingenuity (you're welcome) as well as how this virtual love card works.
If you are sending a group love card, send everyone a link or email inviting them to contribute, and watch as the virtual love card fills with messages your recipient deserves. You will be amazed at how seamless and easy the process is.
There isn't anything quite like receiving a homemade love card personalized just for you. Kudoboard allows you to design a love card with your recipient's name, photos, GIFs, and videos so that your card feels custom and homemade – but without all of the glue.
Anyone! Love cards can be for romantic relationships, but there are plenty of other situations where you can express love for someone through a card. The options are endless, but here are some examples to get you thinking of ways you could use a virtual love card:
Mom or Dad
Siblings
Niece or Nephew
Boyfriend
Girlfriend
Friends
Grandparents
Teachers
Knowing the perfect thing to write in a love card can be hard. You want it to be personal and meaningful so that the recipient feels seen and loved. Attaching photos and videos onto your Kudoboard love card is a great way to make a lasting impression, but it still doesn't solve the problem of "what do I write?" While we don't know your specific circumstances or relationship, we can point you in a few directions to help you come up with the person message. Here are some love card examples to get you started:
For a Romantic Partner:
"loving someone as wonderful as you is the easiest thing in the world"
"You are everything I ever wanted in a partner, I hit the jackpot when I found you!"
"I can't believe I have you both as my partner and my best friend. Life would be so miserable without you in it!"
For a Friend:
"I don't know how I would make it through this crazy world without you, thanks for sticking by my side through thick and thin"
"This world is a better place with you in it"
"You know way too many of my secrets to ever get on your bad side. I guess you are stuck being my friend forever!"
For a Family Member:
"I know we don't choose our family members, but if we did I would choose you every time."
"I love you more than you know, and I am so grateful I have you in my life – through the good and the bad, you are always there for me"
We know that, sometimes, just having a digital option for your love card isn't enough. That's why we have printing options for you! Kudoboard lets you choose to have your board printed as a beautiful, hardbound book, or as a high-resolution poster.
Once your board is full of the posts you want, you can select the option to have it printed as a book so your loved one has a tangible way to remember your gift. Our books come with a 7"x7" hardcover and have an image-wrapped, matte finish. We ship anywhere in the US, or to many countries worldwide.
If you choose to have the loved card printed as a poster, you have the option of 12", 24", or 48" wide. We can print and ship you a beautiful, semi-gloss poster, or you can download a high-resolution image of your board and print it on your own.
Yes! Kudoboard offers a free mini-board to anyone with a small group of contributors (10 or fewer posts per board). This is a great option for one individual making a card without other contributors. From there, pricing for your virtual love card varies depending on your need. Our premium board, which is our most popular, allows for up to 100 posts, and the option of adding videos, for $5.99. We have a variety of options for larger groups, companies, memorials, or milestones that start at $20 per board.
For larger events, including CEO departures, graduations, fundraisers, etc., contact us for custom pricing.
Still have more questions? Come check out our blog! We regularly post new content to help you find what you need. Once you are there, feel free to poke around and see if any of the other content piques your interest. And, as always, we love hearing from you – so please contact us with any unanswered questions!