Christmas Cards (or any type of holiday greeting card) are a matter of tradition. In fact, we've been sending them since 1915! Each year we send a message of good tidings to our friends and family, often updating them on the latest for our family in the past year. We check in with others and let them know we're thinking of them during this festive season.
But what if we're tired of tradition? What if we don't want to gather addresses, pay for postage, or contribute to unnecessary paper waste? We hear you. Creating the perfect holiday card can be more stressful than it's worth, so it's time to explore some new options for your 2021 Christmas greeting card. Here are a few ideas to help you buck the stereotypes and stand out this year.
Why is a Kudoboard a great tool for the holiday season? 🌲 ❤️It's a thoughtful and heartfelt way to create connection with those you love. Learn more about our unique Christmas cards.
Unique Christmas Cards
Of course, we've been steeped in the tradition of sending Christmas cards out every year. You might balk at the idea of NOT sending them (or maybe your mom will), but boxed Christmas cards are simply boring. There are some definite benefits to sending a unique holiday card when it's time to wish them a Merry Christmas.
Benefits of Unique Christmas Cards
Less paper waste
More permanent
More accessible
More information and media
Faster turnaround time
More family involvement
Handmade Cards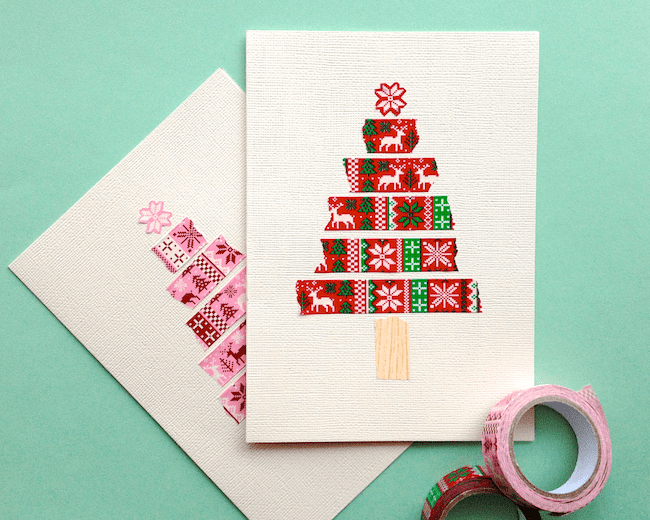 Are you the artsy type? I am not. But I love the ~idea of a handmade Christmas card! It's a fun way to get your entire family involved in the holiday spirit. If you have a long list of recipients, you might choose a simple design that's quick to replicate. If you're sending just a few holiday cards you can choose a more elaborate technique that will be sure to wow everyone. Trust us—everyone gets generic, mass-produced Christmas cards every year and your custom-handmade card will stand out. Using visual elements for Christmas helps to create a Christmas mood that will stand out from the other cards.
Some ideas for handmade cards include:
Just make sure you keep one for yourselves to look back on in the coming years!
New Years Card
There is a LOT going on between Thanksgiving and Christmas. If you're insanely busy, putting together and sending a Christmas card might just be too much. Some communities and religious groups might not observe Christmas at all, and would rather send greetings related to their religious observance or a non-religious holiday. Enter New Year's Cards.
A New Years Card is a great way to kick off the new year with a fresh start. You can send them out after the frenzy of the holidays has died down, and you won't risk being lost in the shuffle.
Reimagined Christmas Photos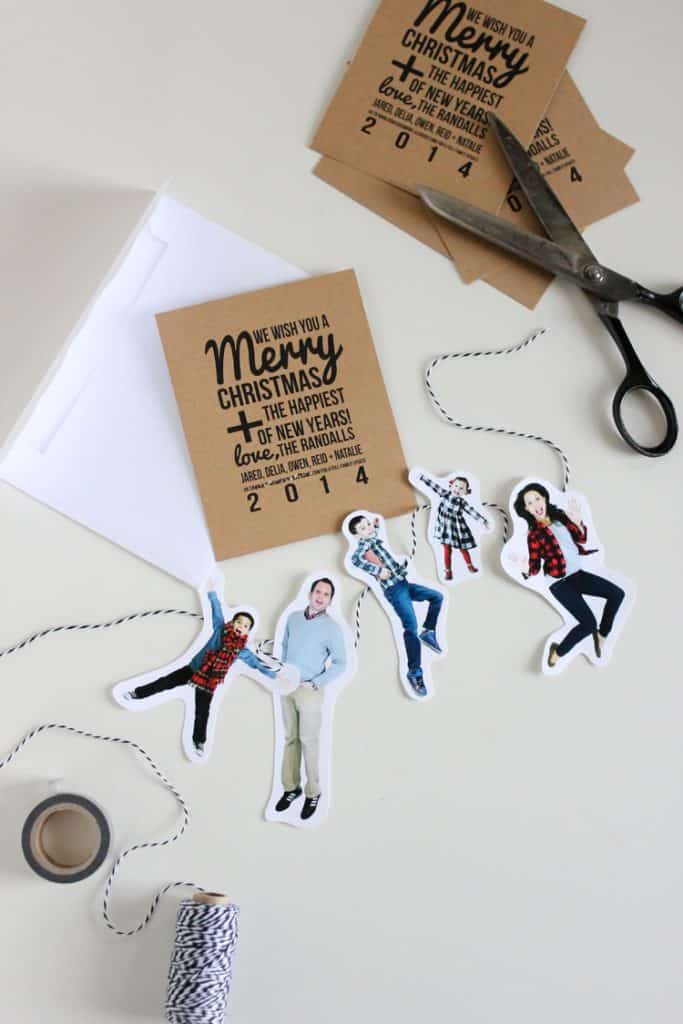 A family photo is traditional for the yearly Christmas card. We love to see our friends and family as they grow and develop (especially if they have cute li'l babies). In fact, it's probably the most important part because who knows if they actually read your typed-up family update? The photo is what's getting stuck on the fridge. It's why our moms dragged us into abandoned fields in color-coordinated outfits every fall.
COVID put a wrench in all of our plans over the past couple of years, so an artfully composed photo may not have been possible. Or perhaps the grandparents just want updated photos since they're not on the "internets." You can provide people with what they really want—photos—without falling into the stale mold of Christmas cards.
Photo banner
This idea brought a huge smile to my face. Can you imagine your grandma opening up an envelope to find a banner strung with individual family photos? She can stretch it across her tree or drape it across a wall to see it year-round. So cute! And don't stop there. Think of all the funny Christmas card ideas you could bring to life with your family photos.
Photo products
Instead of a Christmas card that will get thrown away on December 27th, what if you gave them something they could keep? Shops like Shutterfly allow you to print a photo onto a useful gift, such as a blanket, puzzle, magnets, and more.
Ornaments
For my daughter's first Christmas I knew we had to get one of those standard-issue "Baby's First Christmas" ornaments. But then I stumbled upon custom photo ornaments and never turned back. Every year I get a photo ornament of my children. Each year that I pull out the ornaments I love to see the progression. I get extra ornaments for the grandparents and great-grandparents (they love it). I'm tellin' ya—it's a home run.

Multimedia Christmas Cards
What if your Christmas cards aren't even cards? Now we're talking. If you really want a unique Christmas card, pull out your phone.
Kudoboard
What if you could create a Christmas card website? With Kudoboard you can add photos, videos, GIFs, and written summaries to show what you've done this year. You can even combine efforts, teaming up with a spouse to add your favorite photos and memories, or do an extended family Christmas Kudoboard, where every cousin and uncle and grandma can contribute and see what everyone has shared. 
Video Christmas Card
Create a yearly recap video by splicing together memorable videos and photos from your family's year. It's easy to create these using the included operating system applications on your phone or computer (like iMovie, QuickTimePlayer, etc.). Upload the video to YouTube, create a private channel if you'd like, and then simply email the link to friends and family. If you still like to send off pictures, cards, or newsletters you can print a QR code that will take recipients directly to your festive video.
Social Media Christmas Card
Much like a video Christmas card, it can be easier and more eco-friendly to just publish your photos and family updates to a social media account, blog, or sharing service. Handpick your favorite photos and videos from the year, type up a summary of what's new in your lives, and then click "post." Voila. Easiest Christmas Card Ever.
Online Christmas Card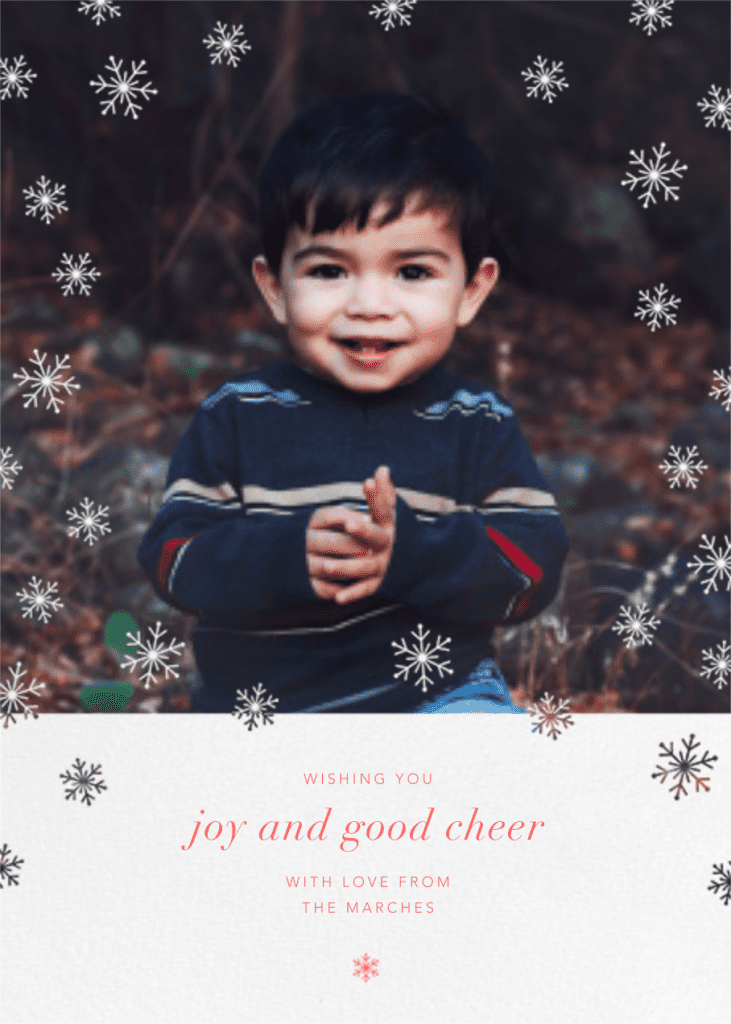 If you still love a traditional card-in-envelope but you'd like to be a little more eco-friendly, we've got the perfect solution for you. An online holiday card can be delivered with envelope animations and structure that mirrors an actual greeting card, but exclusively online. The price is much more affordable, and you can send it to a larger number of people. All you need is an email address! I love this modern tree online Christmas card and this free snowflake option.
Happy Holidays from Kudoboard
We believe in connection and personalized appreciation—especially during the holiday season. We hope you take the time to savor this past year and everyone who has made yours wonderful.