Once a year we get to celebrate the fathers in our lives. New dads, grandfathers, and every dad cracking dad jokes in between—we'll be giving extra love to all of them on Sunday, June 19th this year.
If your dad is anything like mine, he never asks for anything and if he wants something, well, he just buys it for himself. It makes Father's Day particularly challenging, but finding a unique and thoughtful gift for your dad doesn't have to be stressful. We've got a well-balanced Father's Day Gift Guide that's sure to help you discover the gift that will drop your dad's jaw. Earn your sibling's gratitude by letting them in on the gift, or win the competition by showing up with the world's best Father's Day gifts ever. The power is in your hands (or your mouse and cursor).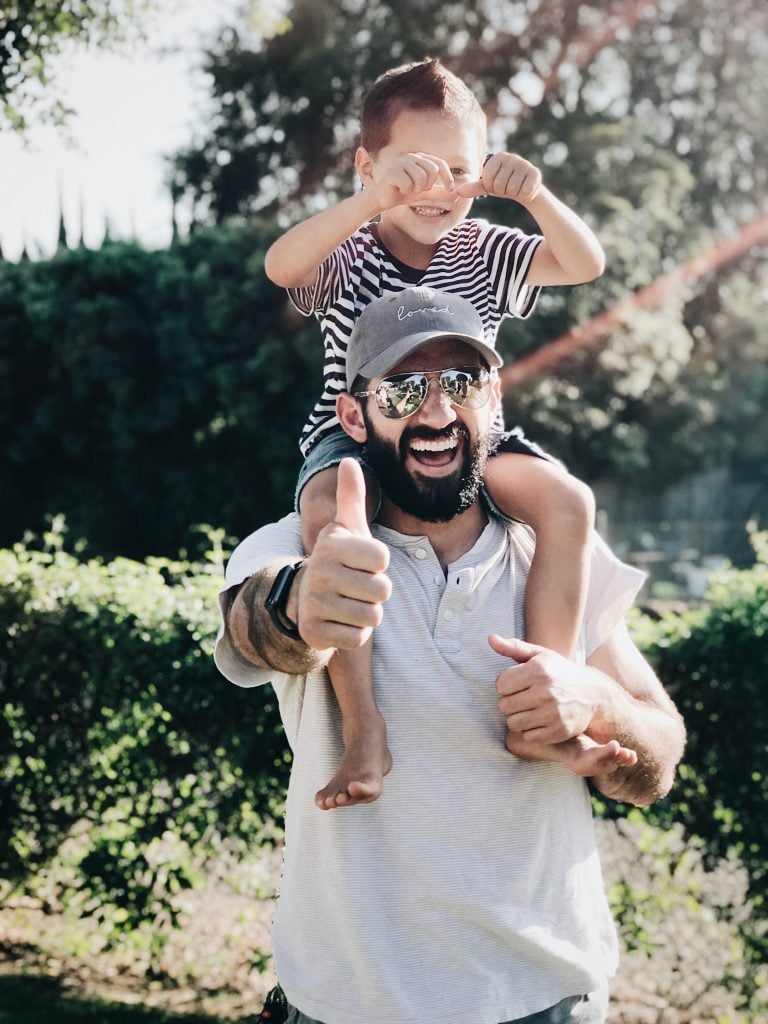 Let's get started! Here are the gift ideas that will get you thinking out of the box.

Father's Day Gift Guide
Sentimental Gifts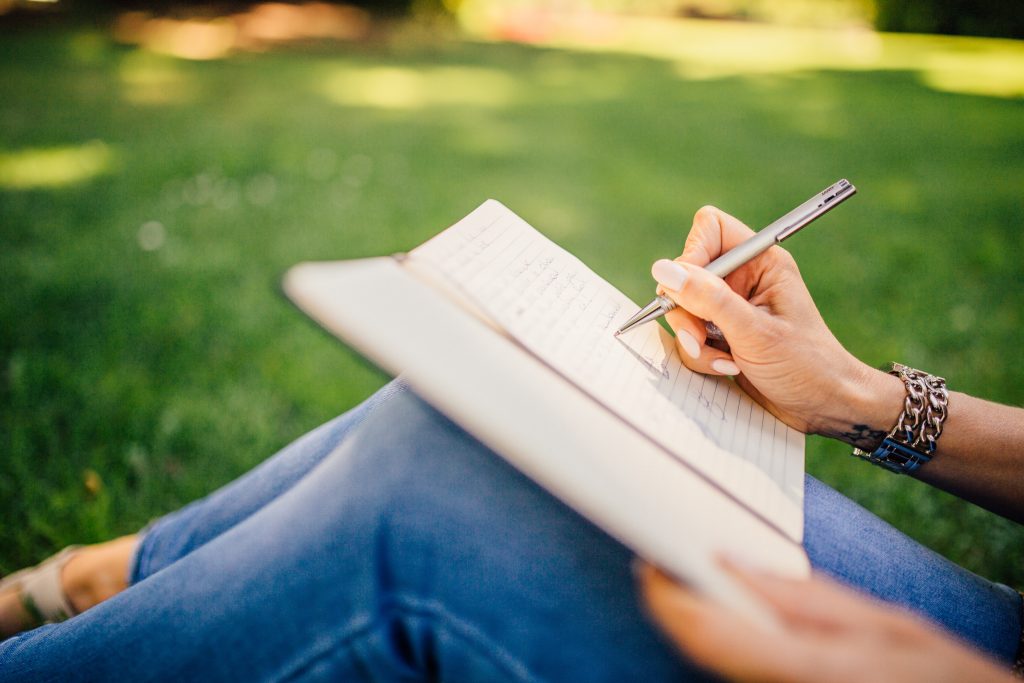 This affordable Father's Day Gift makes it easy to express your love and appreciation for your dad—and it's a great one to share with siblings, too.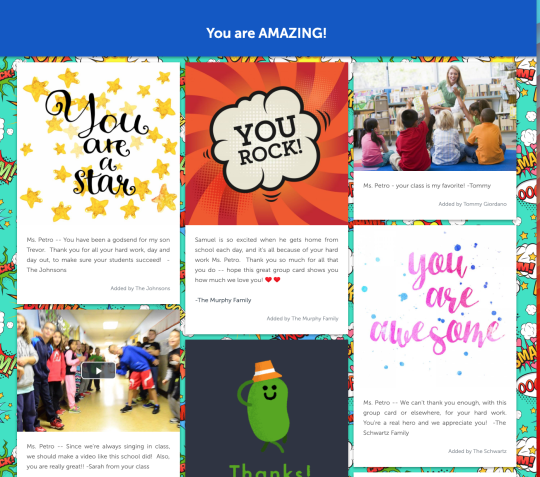 Instead of a silly or boring paper Father's Day card, upgrade your appreciation with an online group card from Kudoboard. Everyone in the entire family (friends, too!) can access the board with just a link, adding vintage photos, GIFs from inside jokes, and heartfelt personal messages. A Kudoboard online Father's Day Card will get him to crack a smile, and we bet he'll bookmark it or even print it out so he can enjoy it whenever he needs a boost. Add a gift card and you'll have a happy father, guaranteed.
Check out an example Father's Day Kudoboard here.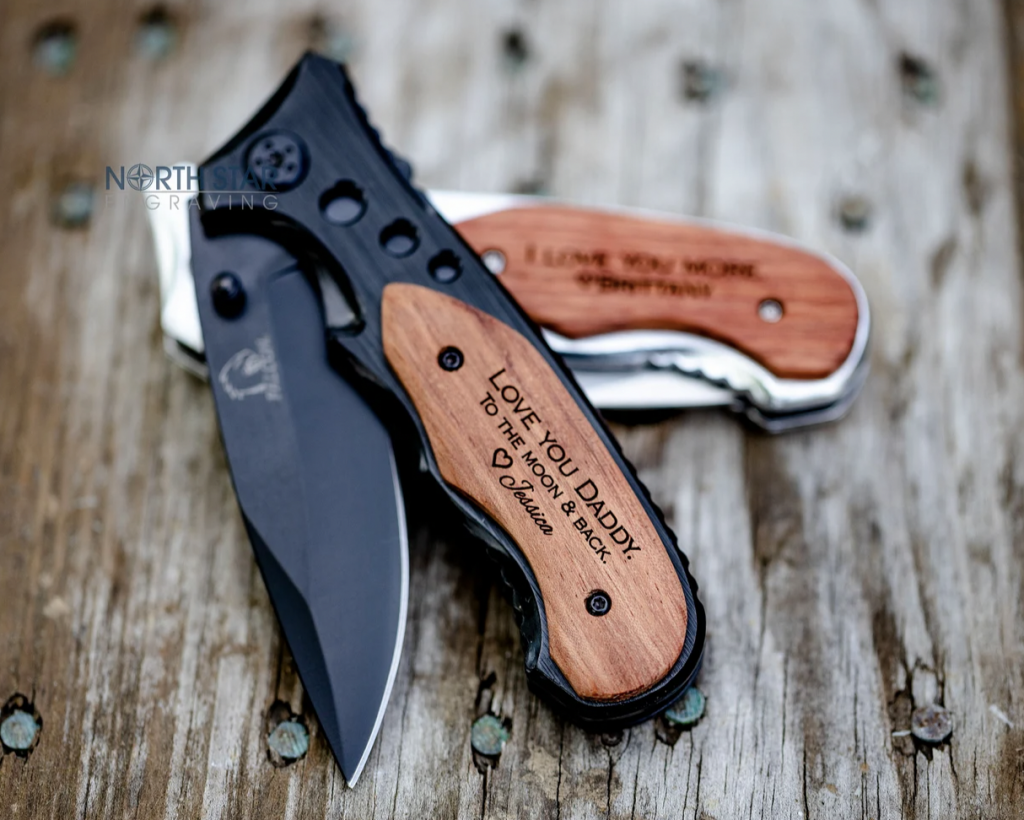 Leave it to Etsy to create the perfect, one-of-a-kind Fathers Day gift for your dad. Get him a beautiful knife, engraved keychain, or something else that shows you know him best of all.
Depending on the age of your dad, grandfather, husband, etc., Polaroid cameras were a part of their lives. With this reinvented version, your man can take quick photos and start a gallery wall or photo album of the things he loves most.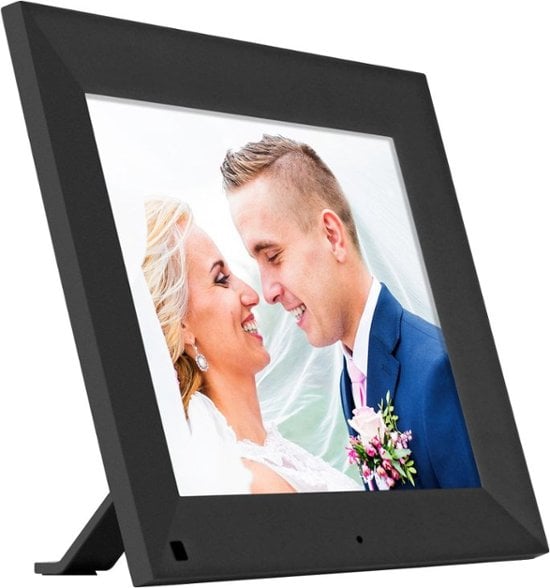 I have bought these for almost every member of my family and we LOVE them. It's incredibly easy to set up, and you simply share the link with everyone who would like to contribute (like your siblings). Everyone uploads favorite photos and dad will get to enjoy them within seconds.
This personalized gift journal is the easiest way for your dad to take a trip down memory lane and record his life for posterity. With prompts and sections for notes and photos, this will definitely become a family treasure all about the best dad ever.
Tech & Tool Gifts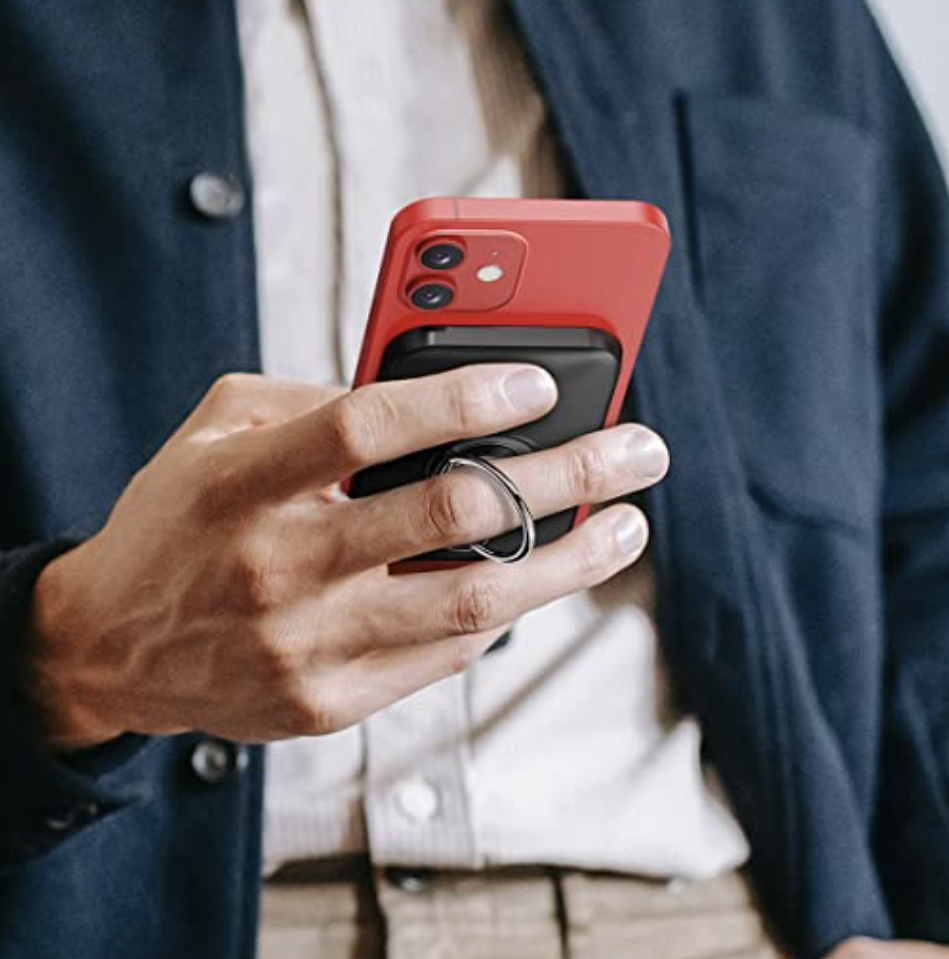 For the dad who is always realizing his phone is about to die…this is it. This slim, magnetic power bank attaches to a phone case with an easy-hold ring so he can charge on the go.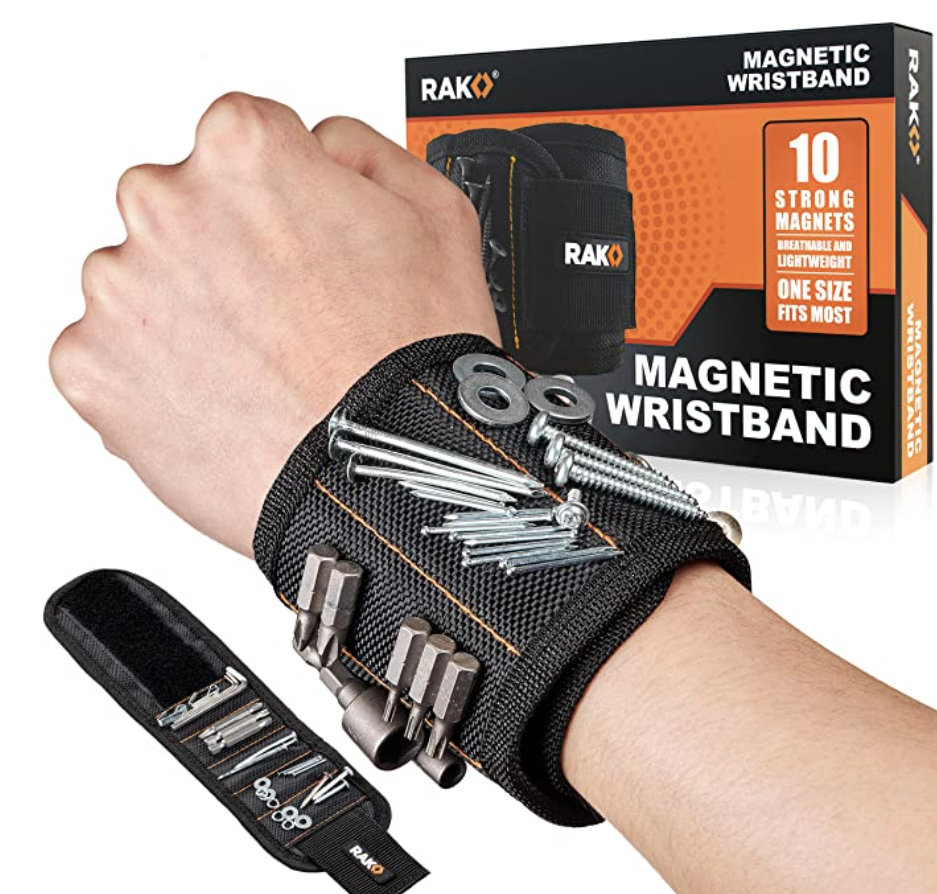 I discovered this AFTER hanging curtain rods all around my house and I'm still sad about it. This incredible tool makes it easy for dad to have tools and fixtures right at his fingertips without having to grip them or hold them in his mouth (gross). It's perfect for the dad who spends most of his time tinkering in the garage.
Unless you've been living under a rock, you've heard about massage guns. They're totally worth the hype. If your dad is a pickleball fiend (like my father-in-law) or nurses a longstanding injury or painful condition, a massage gun can be a daily blessing. We own a full-size and also a travel-size because we love them so much—plus the travel-size is just easier to manage!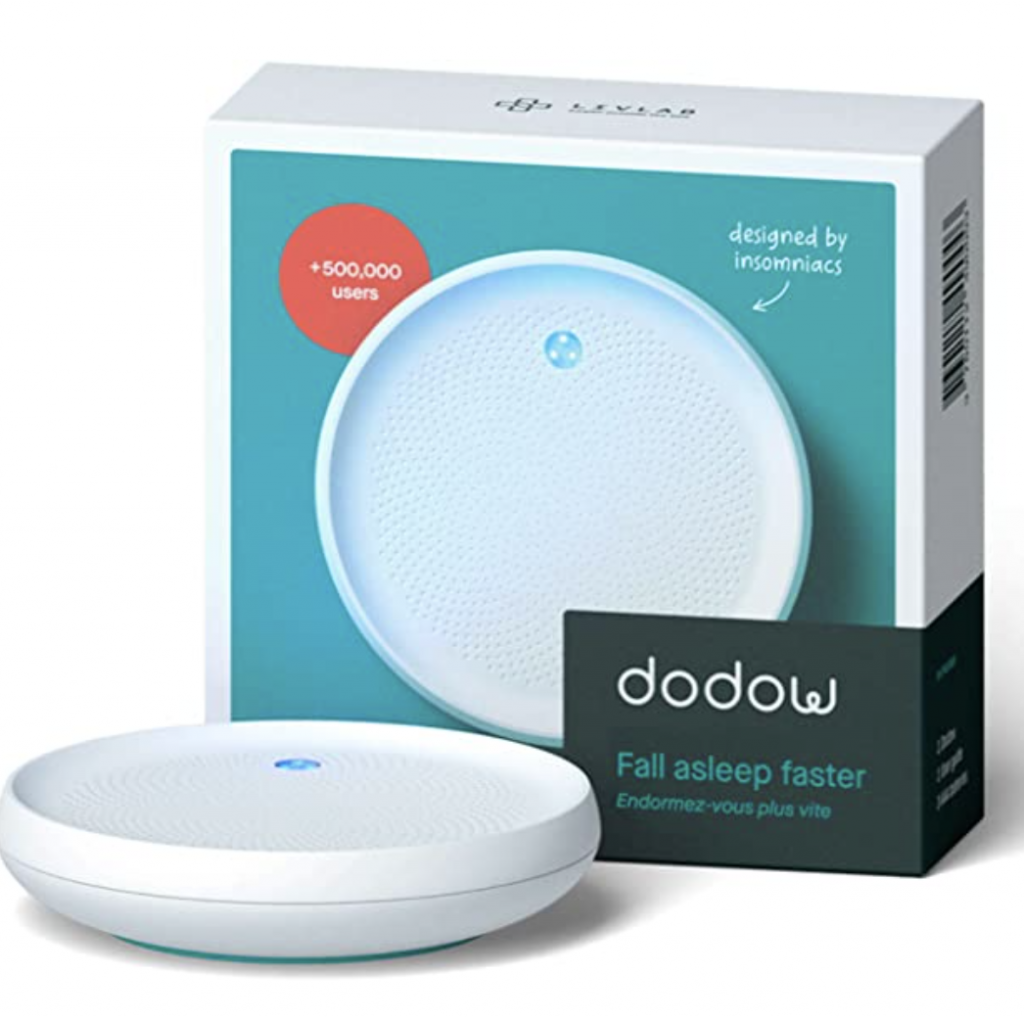 For the under-rested and insomniac dads out there, this device can help anyone fall asleep faster and deeper. We are willing to bet your mom will love it, too.
How many times have you had to help your dad track down his headphones or his keys or teach him how to use Find My Phone? Maybe this is actually a gift for YOU. Get your dad a Tile or a Tile Sticker and he'll never have to go hunting for his lost Kindle again.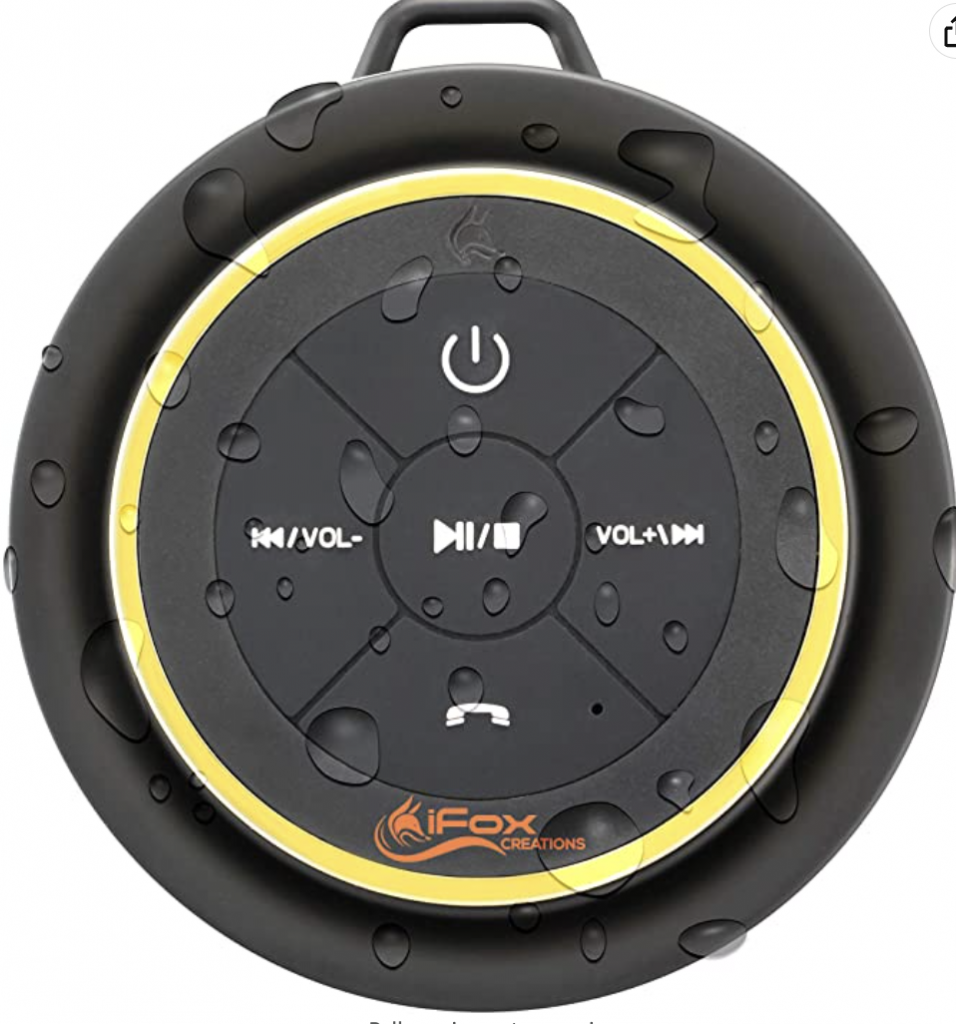 I LOVE my waterproof speaker. If your dad or stepdad is a music lover or podcast addict, he can use this to listen while he showers, boats, swims, and anytime he's on the go.
Food & Drink Gifts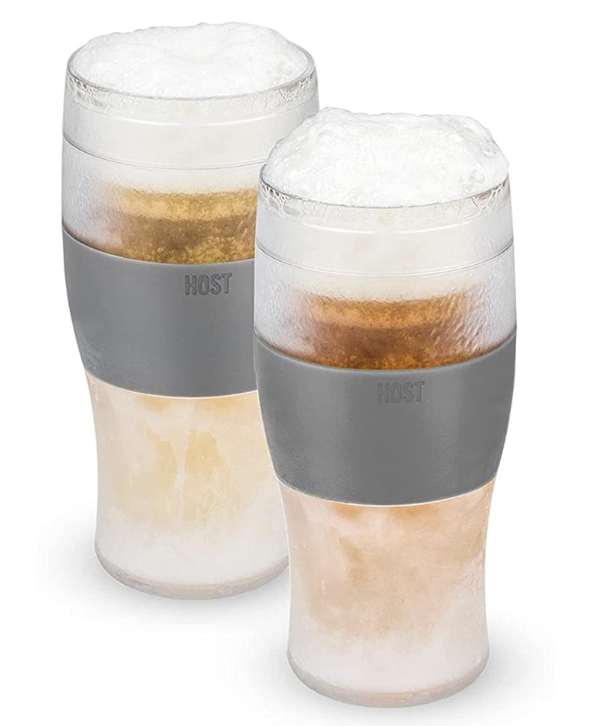 These affordable glasses live in your freezer and are ready for action whenever dad needs a cold one. They look nice AND function well for a lazy afternoon outside or for an evening watching their favorite team.
Your dad might already have one of these, but THIS ONE is better. It's a fast and effective way to measure the temperature of your meats to ensure perfect cooking. Get him his first or an upgrade and he'll use it weekly!
Everyone needs a killer travel tumbler. The Yeti is the gold standard, perfect for hot or cold beverages and many different sizes and configurations. It's the best gift to kick off summer!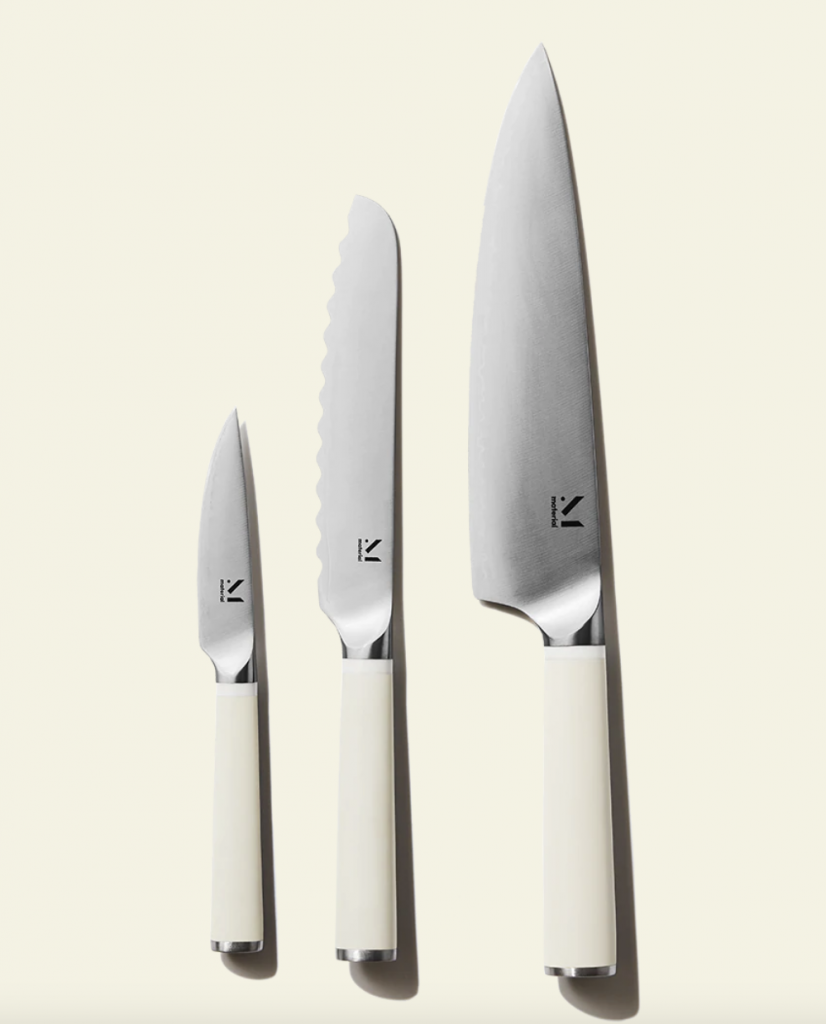 Dads love knives. I don't make the rules; I'm just reminding you. This set is high-quality, and while it's a little pricier it might be the perfect gift to go in on with your siblings.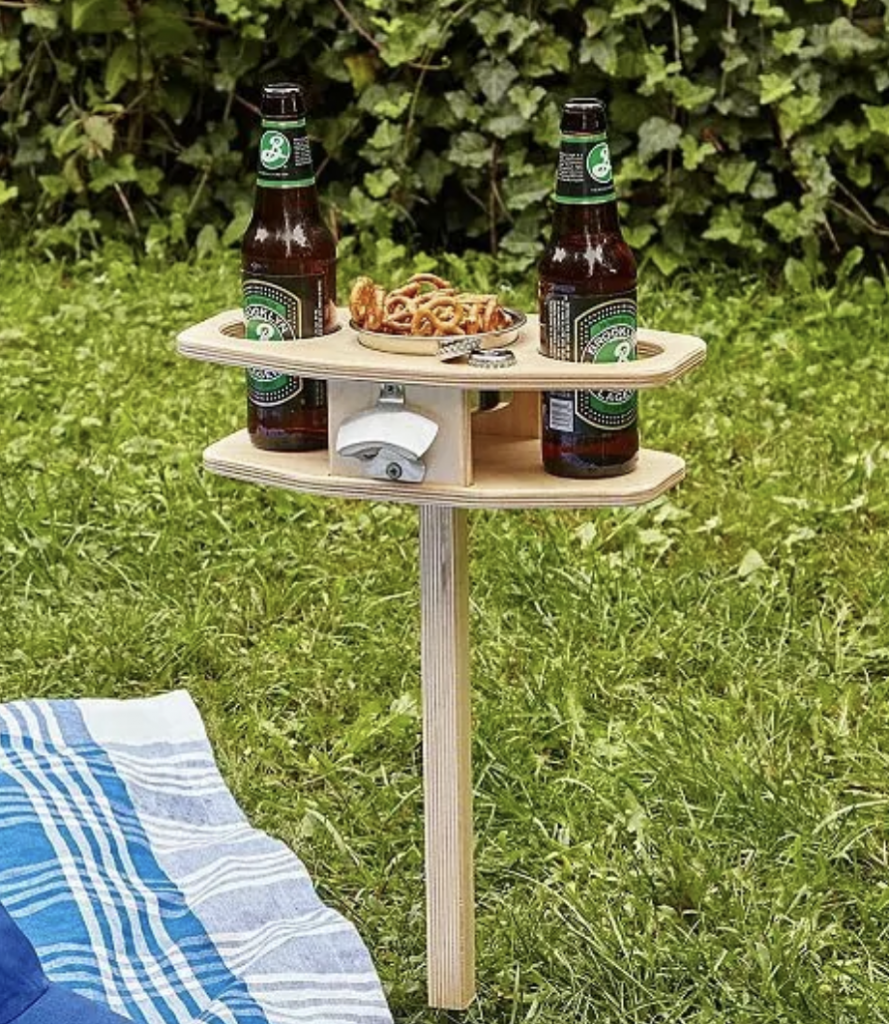 If your dad loves to camp or spends all his time cheering on kids and grandkids at outdoor activities, this portable, stake snack table is perfect. Stick it in the ground along the sidelines or next to the fire pit, and he's ready to enjoy a cold one with a snack in his favorite place.
It's getting hot in here. Let your dad craft his own personal hot sauce with this fun hot sauce-making kit. It's a great activity to do together, or let him make his own and serve it with the next family dinner!
Pop Culture Gifts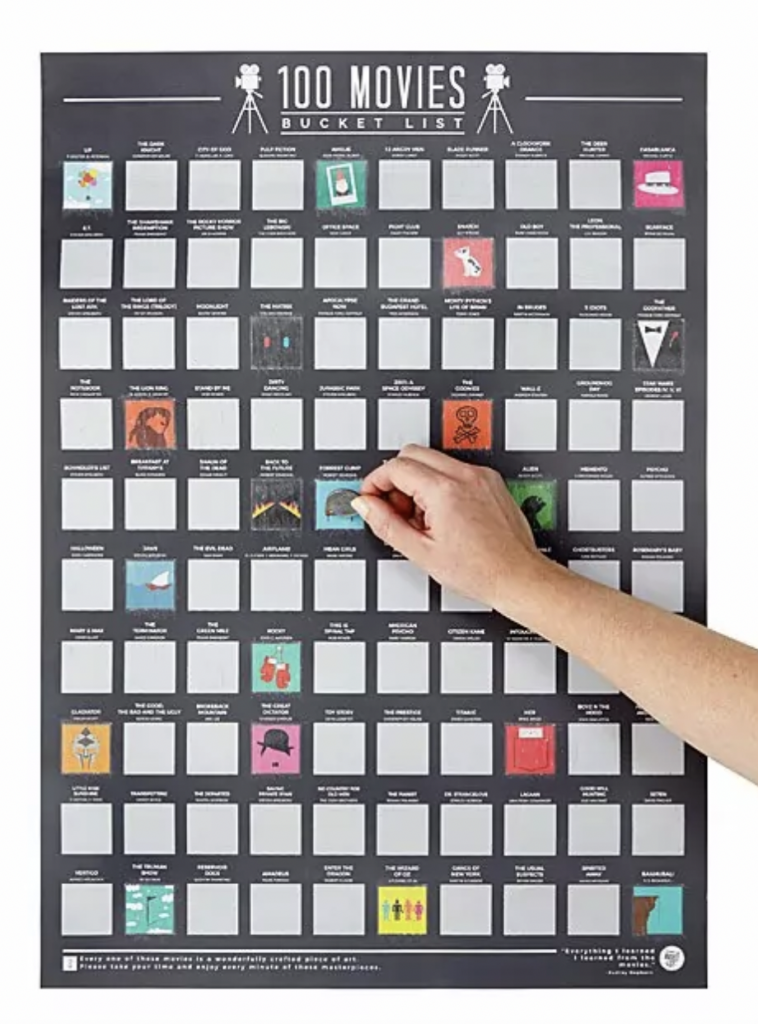 If your dad loves movies, get him this iconic scratch-off for fun theater room decor. As he watches the movies he can scratch them off and display it proudly to lesser movie buffs. Not a big film guy? The gift idea goes beyond movies: try a book, national parks, or other bucket list scratch-off poster.
Team History Coffee Table Book
A lot of dads have a deep and undying love for a particular sports team. We don't have to understand it, but we can use it to get a cool Father's Day gift that he can brag about to all of his friends. A history of his favorite team makes for a beautiful and interesting gift he'll love.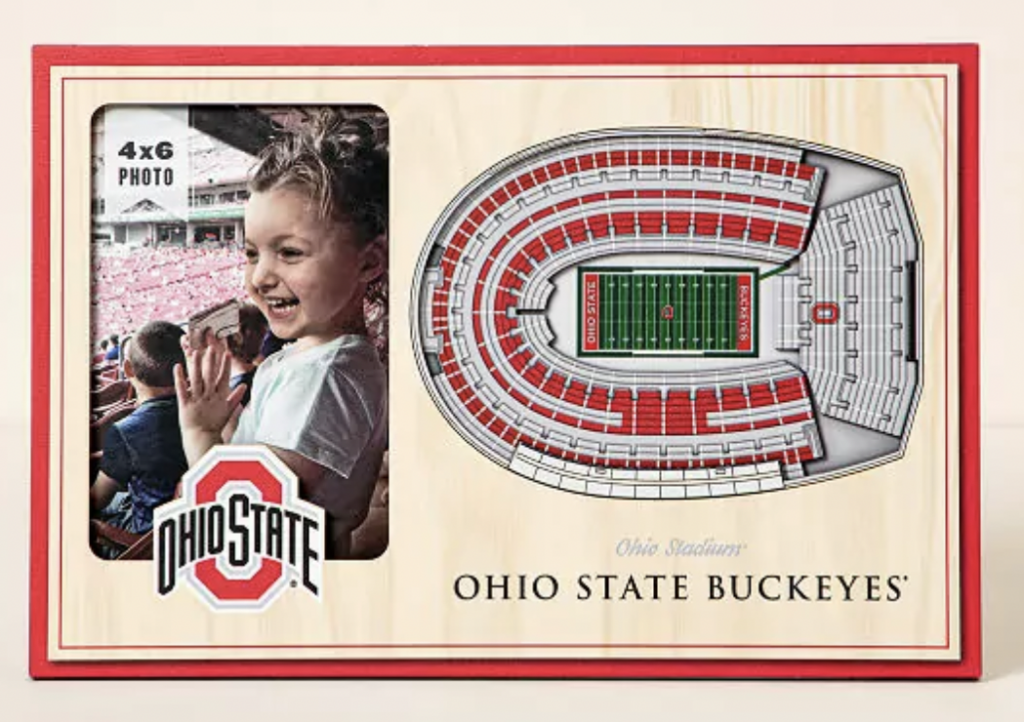 When your dad bleeds (insert team color here), a personalized photo frame is a great gift he'll love to see on his wall each and every day. Grab one of these college stadium frames, slip in his favorite photo at the stadium, and prepare to be hugged.
These are by far the best socks (according to my husband, who wears nothing else). There are tons of incredible designs, like sports teams, holidays, etc., but I'm partial to these Star Wars-themed socks.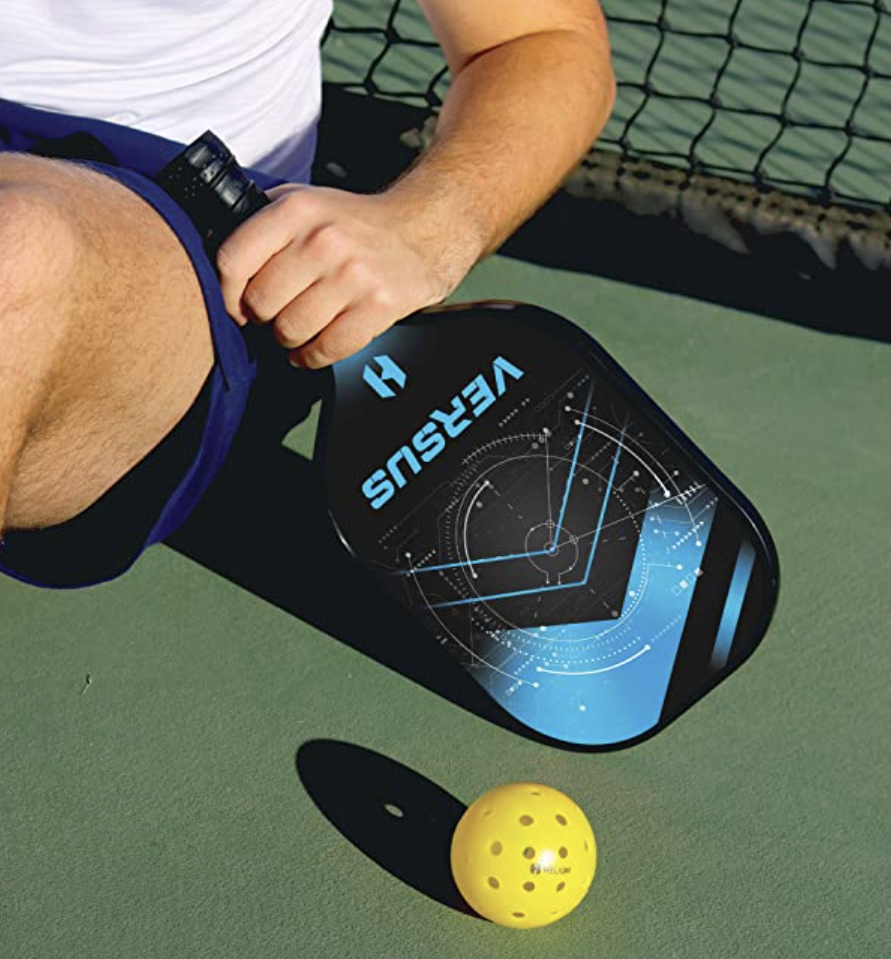 Has your dad joined the pickleball cult yet? If not, he will. This is an excellent gift because it gives him something fun to do with a partner, with the family, or with a community of friends. Pickleball has grown in popularity and I've gotta say—it's worth the hype. It's a great Father's Day gift.
Funny Gifts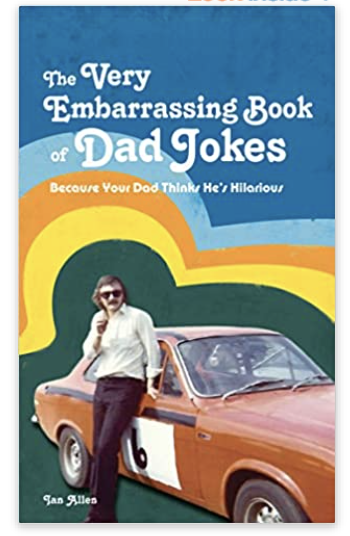 You can't escape dad jokes when it comes to Fathers Day gift idea lists. This cheap Father's Day gift will surely be a favorite. It's time for him to level up his dad jokes, and this book is a masterclass.
For the dad counting down until retirement (or maybe just counting down to better golf weather!), this desktop golf set will be both hilarious and fun. Guaranteed it will become a fun talking point at his office, and the best way to entertain himself during boring Zoom calls.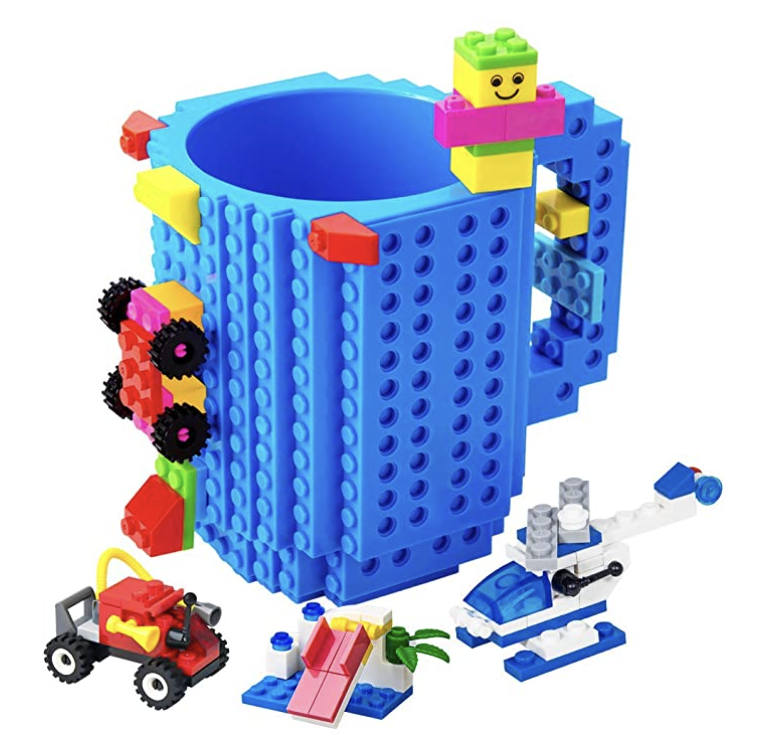 This mug is a fun gift that will liven up his morning coffee, or become the most popular mug at his office! If the dad in your life spends his free time building Lego on the floor with the kids, this is perfect.
For the dad who falls asleep during the game every week, these socks will be useful AND personal.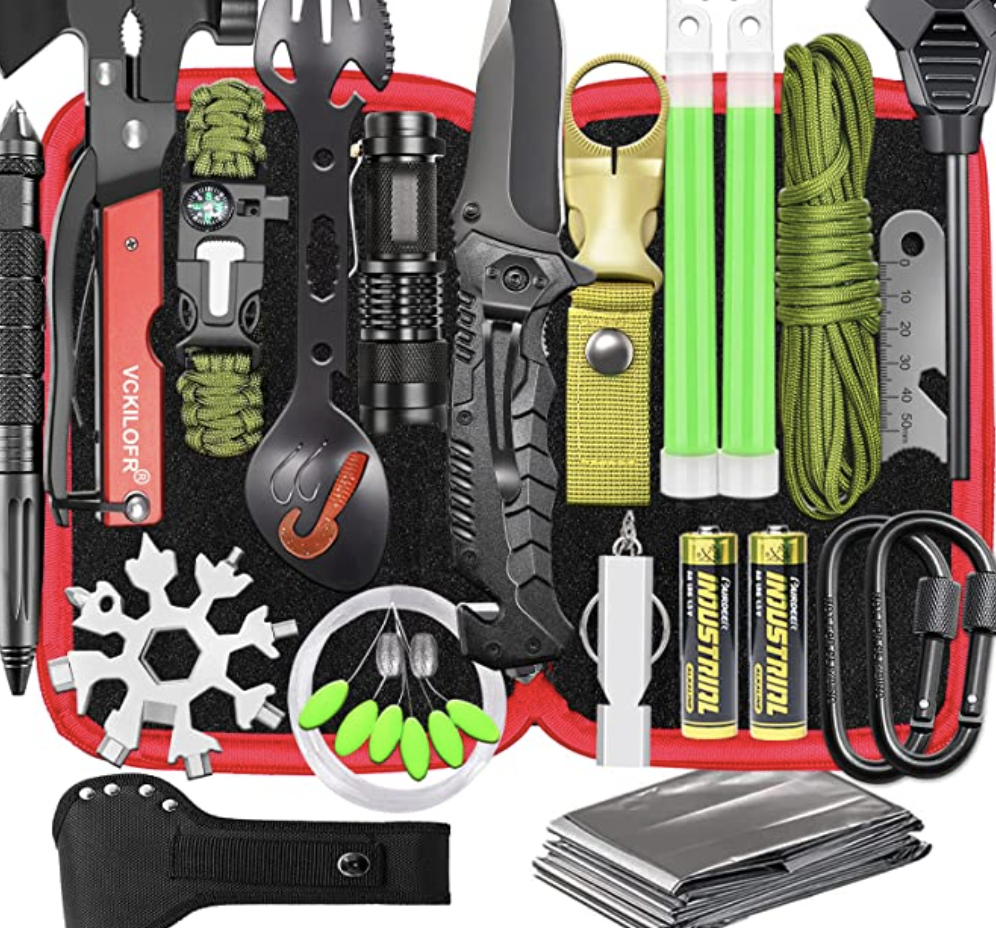 Ok, ok, so zombies "aren't real" and this kit is technically for "camping." But I still think we need to be prepared. If your dad has binged every season of the Walking Dead, this gift will be funny, but also very useful!
To All the Dads
Thank you to all dads, husbands, grandfathers, stepdads, uncles, and father figures who make our lives so bright. We wish you the happiest of Father's Days this year.
For more content on Father's Day. visit our blog.