15 Cool Gifts for Musicians
Musicians share their musical stylings and talents with all of us. So when it comes time to give a gift to the musician in your life, get creative, pull out all the stops, and give something both unique and useful. Here are 15 gifts for the musician in your life, from the practical, like a guitar strap, to the more creative, like a sound waves wall print, I've got you covered.
One of my favorite quotes is from composer Roy Ayers. He says, "The true beauty of music is that it connects people." Music is magical and that level of creativity, artistic mindset, and dedication deserve to be recognized. Since musicians rock our world, rock theirs with one of these perfect gifts that hit all the right notes.

15 Cool Gifts For Musicians
1. Otamatone

An otamatone is a super fun little tool that's essentially a portable synthesizer. It looks like a little flute and a user can easily change sound, pitch, and tone. It can work as an instrument on its own or alongside other instruments. Not to mention otamatones come in adorable colors and styles. Check out this video of otamatones performing Bohemian Rhapsody. Did I just click, "add to cart?" Why yes, I did.
2. Drumsticks

Whether you are looking for a new set of sticks for a seasoned drummer pro or want to encourage a musician to pursue some percussion, a new set of drumsticks makes an excellent gift. These custom drumsticks have great reviews and would be fun to personalize with a quote, their name, or lyrics for an extra thoughtful gift.
3. Headphones

A music lover needs a solid pair of headphones for a few reasons. First of all, to jam out to other musicians and artists he or she loves! The inspiration needs to come from somewhere, folks! Second, a great pair of headphones helps when blocking out sound while working in the studio or simply creating some tunes at home.
Headphones are, like cellphones, a very personal choice with a whole slew of opinions about them. If professional studio headphones are what you're after, these Shure Professional Studio Headphones are a great option. For a more everyday option, you can't go wrong with Apple's Airpro line of products.
4. Scale Glasses

Who among us, at a fancy function, has not tried playing the rim of a wine glass ala Miss Congeniality? Take your wine-fueled musical stylings to the next level with a set of Major Scale Musical Wine Glasses. These will add a touch of perfectly pitched whimsy to your next gathering. These would be so fun to pick up for a dinner party or family gathering. Who has what it takes to be America's best wine glass player?
5. Portable Speaker

A musician is going to want to take their tunes on the go with them. A gift of a portable speaker will be much appreciated by the musician in your life. There are lots of options and price points to go with this gift. This Bluetooth Portable Speaker is an Amazon best seller and has plenty of positive reviews. If your musical talents are a little beyond just "tunes by the pool," look no further than this list from Music Radar for speakers that amplify instruments as well as voices. A bluetooth speaker is a (music)noteworthy gift for a music lover (Sorry, couldn't resist).
6. Capo

My husband is a guitar player and one of my toddler's most favorite things to do is to swipe the capo off of his guitar, add it to his Disney ukulele toy, and strum away. He was so fascinated by this little thing that I finally thought to ask: What the heck is a capo even for?! I found out that a capo clamps down on strings allowing the sound of the strings that aren't clamped to be brighter and have a more raised pitch. Who knew? Apparently plenty of people. A capo makes a great gift for a guitar player so they have a spare if they use one and they can also try it out if they never have before.
Check out this post from Rock Guitar Universe about the best capos for all your strumming needs. Maybe I need to pick one up for my three-year-old.
Since a capo is a fairly inexpensive guitar gift, you could consider packaging it up with a guitar pick. I love this legendary bands guitar pick set. Don't forget a more personalized option, like this personalized photo guitar pick. I think it would be hilarious to have your face staring back at your guitar player while they strum.
Need more gift ideas for your guitarist? Check out our Guitar Gift Guide.
7. Soundwaves Print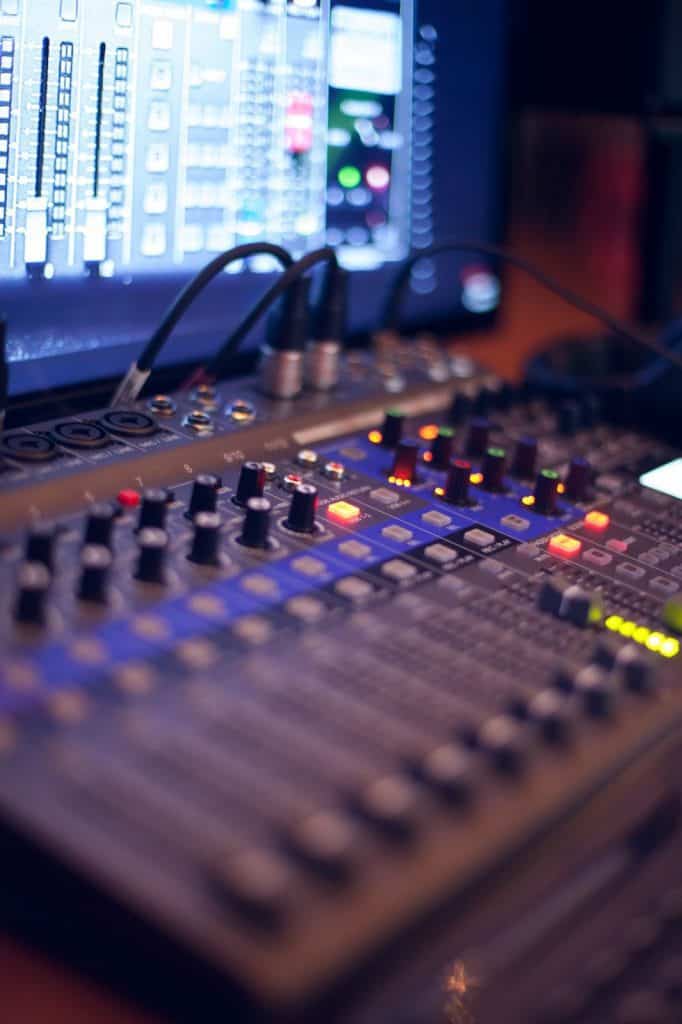 I love wall art as a gift because it can be so thoughtful, personalized, and enjoyed by almost anyone. How can we incorporate the art of music to physical art, like a wall piece? Enter a soundwave print! Artsy Voiceprint allows you to create a personalized piece of art featuring a favorite song, a heartbeat, or even wedding vows! Mucka Studio on Etsy also allows soundwaves prints to be created in all kinds of styles, like gold foil or circular. This is such a creative gift idea!
8. Guitar Strap

Nothing screams "cool musician" like a good looking guitar strap. A guitar strap makes an excellent gift for the musician in your life to replace an existing strap, or to mix it up with a new one. This guide from Guitar World features highly rated straps across a wide variety of price points. Yes, it turns out acoustic guitar playing can look even more cool and hip: add a good-looking guitar strap.
9. Vocal Pack

If belting out tunes is the preferred musical styling for the person you're shopping for, look no further than a homemade vocal soothing gift pack. Consider adding items to a basket like throat lozenges, Voice Tea, honey lemon vocal spray, or even a vocal dampener so the neighborhood doesn't have to listen to you running scales in your garage. Not that they would mind. Soothe that voice of an angel with healing products designed to protect those vocal cords.
10. Apparel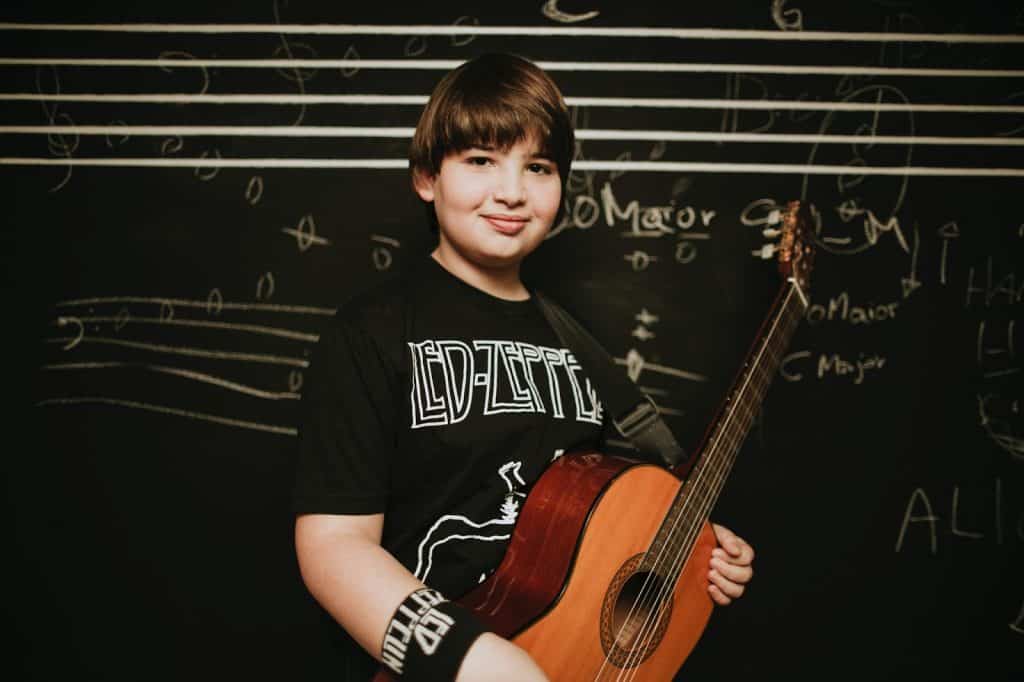 I wear my Mumford and Sons concert tee all the time. It's worn in, comfy, and brings back memories of one of my favorite concerts ever. Any musician would be interested in repping their favorite artists and inspiration. Look at the merchandise websites of performers your gift recipient enjoys. You can even think beyond t-shirts and sweatshirts, and look for hats, jackets, guitar picks, straps, bags and more. Also don't sleep on non-official licensed merchandise from retailers like Etsy. I've had this Taylor Swift sweatshirt in my cart for a few weeks. Music apparel makes a perfect gift for any music fan.
11. Tickets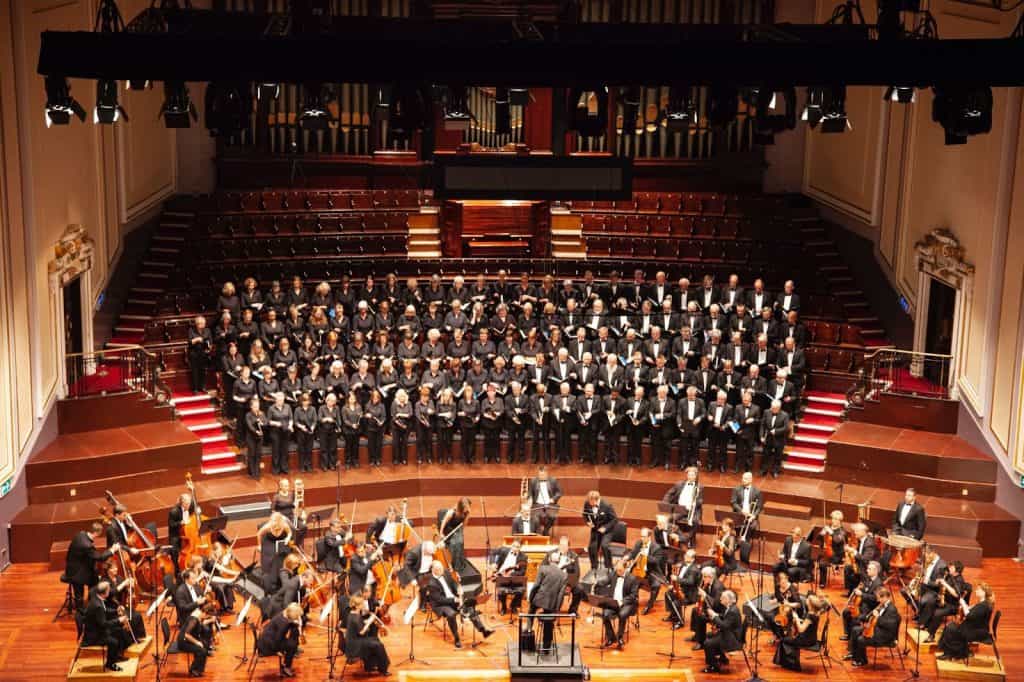 I love the idea of tickets as a gift. It keeps giving–you get the joy of giving the tickets and then also having your friend or family member enjoy the event when it arrives. We all have a lot of stuff so this experience gift creates a meaningful and special memory. Consider tickets for the symphony, opera, concerts, any live music your musician will enjoy makes the perfect gift!
12. Microphone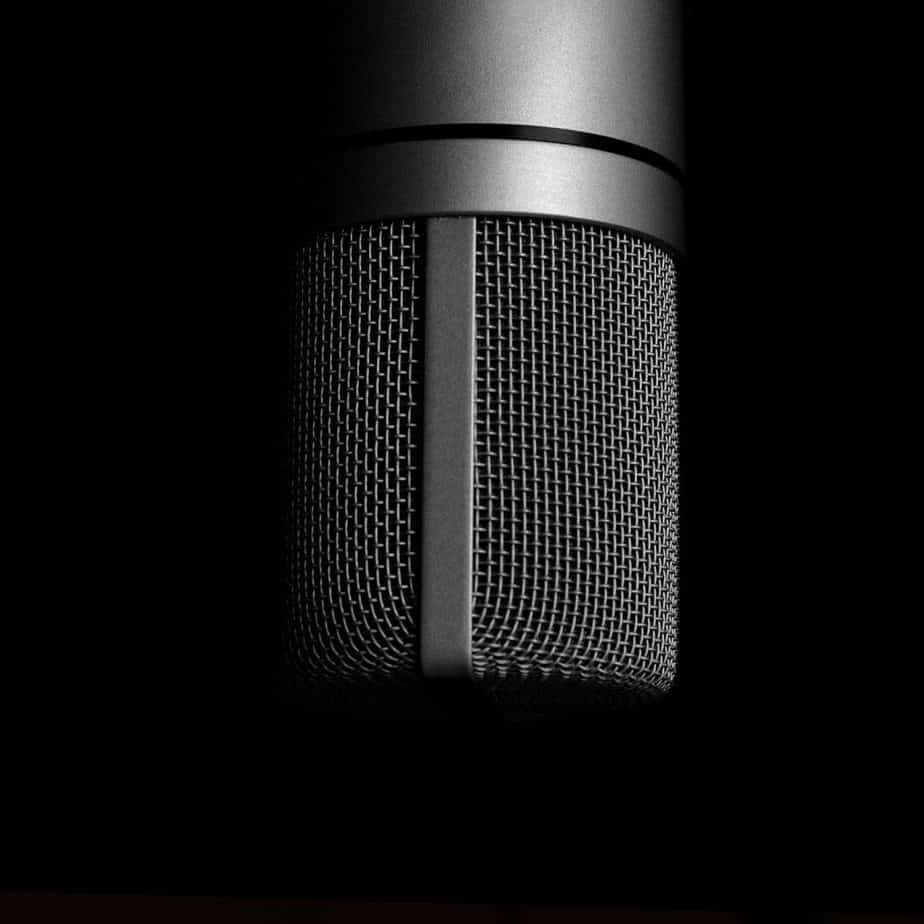 Any musician knows you need a microphone to make your lovely musical stylings heard. Whether your instrument is percussion, piano, or even your voice, a quality microphone is a must for any musician. This Shure Brand microphone is under $100 and features a slim design style. If more of a vintage mic is what you're after, this retro style microphone is compatible with any microphone stand and will have you feeling like Ella Fitzgerald in no time.
13. Lessons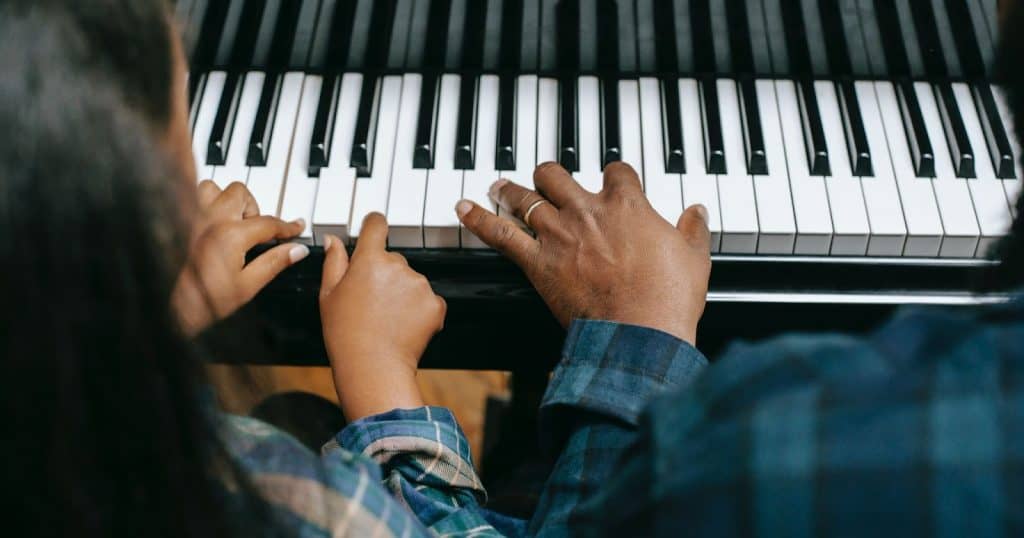 Even the most talented of musicians can benefit from additional training in their craft. Or, like many musicians I know, that musical brain is multi-talented and maybe your musician wants to take on another instrument. Whatever the case may be, music lessons are a wonderful musical gift. Music Teacher Directory offers listings of musical teachers in your area. Additionally, check out community Facebook pages or simply word of mouth for getting you connected with a music pro.
14. Sound Mixing Board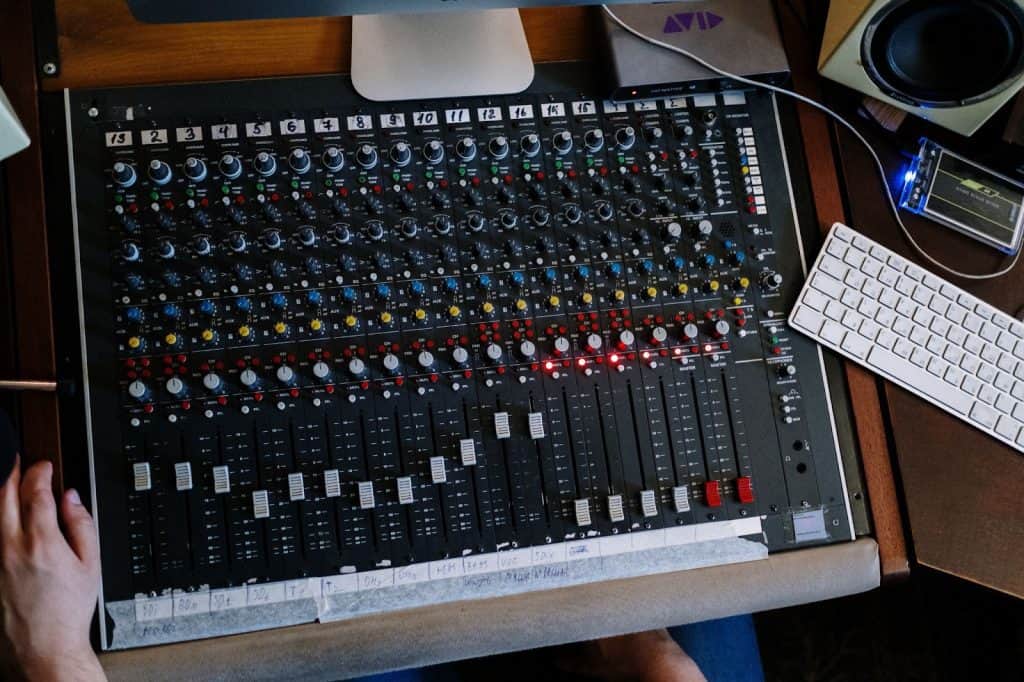 I love this gift for the musician in your life! A sound mixing board can take your musical stylings to the next level. The Behringer Pro Mixer comes in at less than $200 and allows musicians to mix their tunes, stylize their music, and make it their own. I enjoyed this Youtube video teaching the key components of a sound mixer. For some other options, check out:
15. Subscription to Digital Sheet Music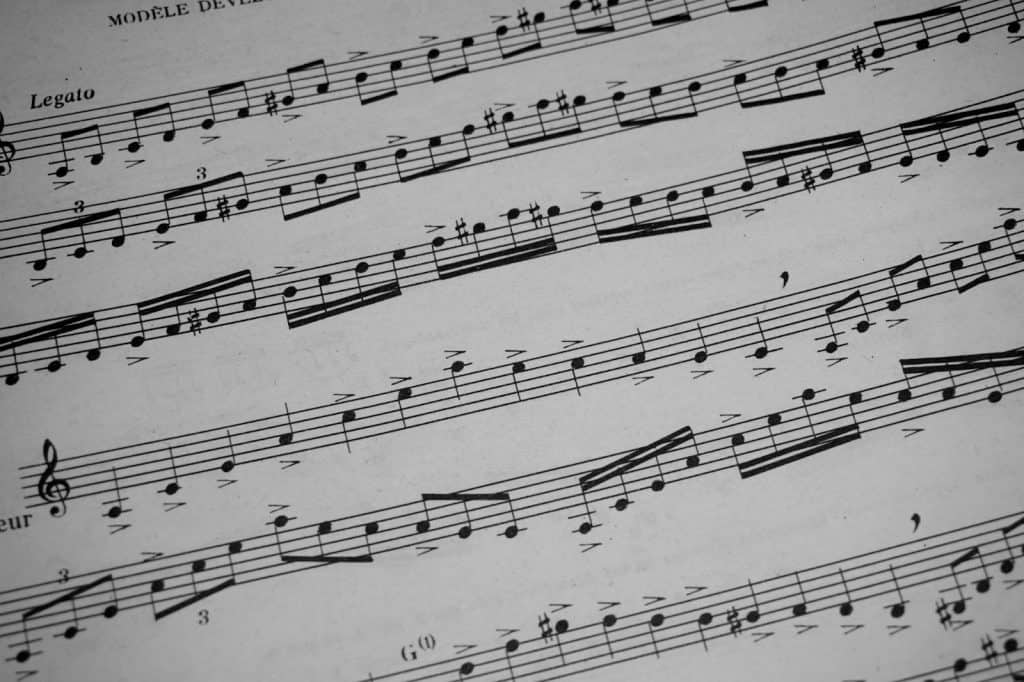 The world of music has gone digital and old-fashioned "sheet music" has become almost a thing of the past. There are wonderful services out there that provide subscriptions to a variety of "sheet music" digitally. This is such a thoughtful, useful gift that any musician would appreciate! Check out Nkoda, Scribd, Sheet Music Plus, or Hal Leonard Sheet Music Direct Pass. Basically I'm saying you could turn your musician family member/spouse/friend into your own personal DJ. Ask for a jam, and the recipe for creation is right there, digitally, at their fingertips!
A Rocking Gift
We've already established that musicians in whatever form, no matter the medium or style, are creative people whose talents deserve to be celebrated and appreciated. Whether you're gifting for the holidays, a birthday, a congratulations gift, or a just because present, don't forget to express in words (or lyrics!) how much they mean to you as well. Here at Kudoboard we are here to help you perfectly capture what your loved ones mean to you. Check out our templates and styles to help you give the perfect gift in every way.
Whether your music loving family member, colleague or friend is a guitar strummer, a vocal superstar, enjoys tickling the ivories, a percussion player, or anything in between, I hope this guide was helpful in your search for gifts for musicians. There are many more music gift options beyond something fairly cheesy like a pair of treble clef earrings. Here's hoping you find an amazing present for a music lover that is pitch perfect.